It seems that the weather is getting back up to speed again. The sun is finally in sight, the temperature is above 25 degrees, and perhaps we can cease worrying whether winter is really coming to Malaysia.
Irregardless if it's winter or summer in Malaysia, it's always a good time for some piping hot steamboat. We've sourced out some good steamboat locations and best part is, it's only RM50 (and below!) per person.
1. Happy City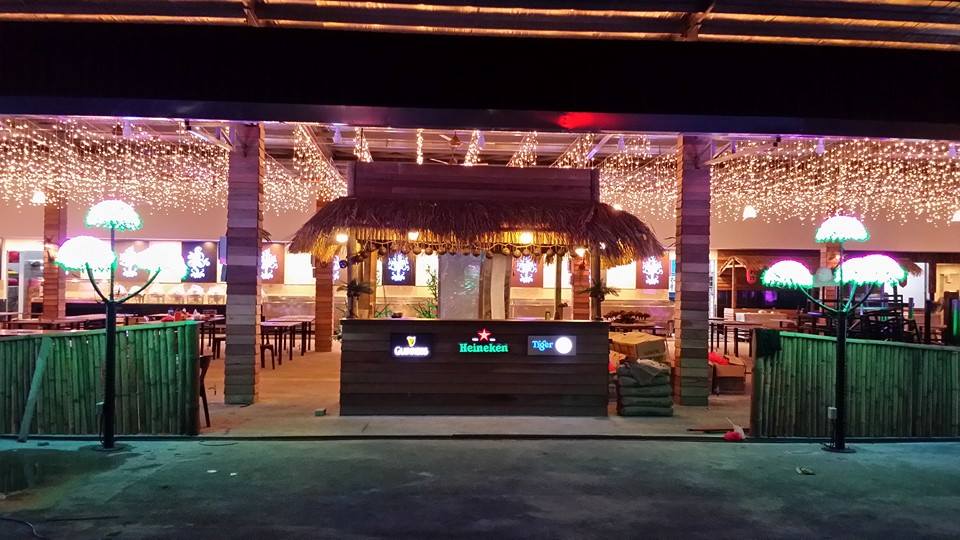 Happy City can be found in three places: two in Kepong and one in Kota Damansara. They are particularly commendable for their seafood that is always fresh. No matter which branch you go, you can be sure that it'll be packed with both steamboat and barbecue fans, because good seafood is always magnetic. The prices for a steamboat dinner buffet are RM48 per adult, RM33.50 per senior citizen, free for children below 100cm, RM22.50 for children between 101cm and 135cm, and RM48 for children above 135cm.
Hours: Monday-Sunday: 5pm-2am.
Website: Happy City
Tel: 03-6259 2046
2. Village BBQ Steamboat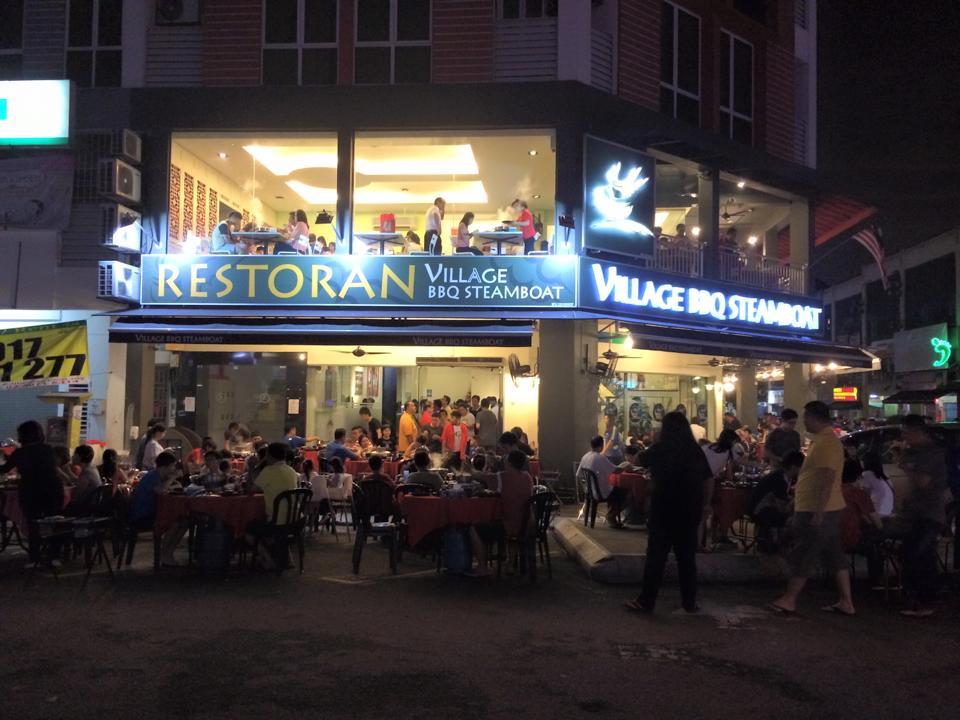 For a satisfactory steamboat experience, you cannot miss out on Village BBQ Steamboat. You get to enjoy buffet spreads for both steamboat and BBQ options at just RM41 for an adult, RM21 for a child between 120cm and 140cm, and RM11 for a toddler. While it is halal, and pork is seemingly essential when it comes to steamboat, Village BBQ Steamboat does not disappoint with an excellent assortment of seafood, vegetables, and small bites.
Hours: Monday-Sunday: 5pm-12am.
Address: 1, Jalan Puteri 2/3, Bandar Puteri, Puchong, Selangor 47100
Website: Village BBQ Steamboat
Tel: 012-772 0400
3. The Garden BBQ Steamboat Buffet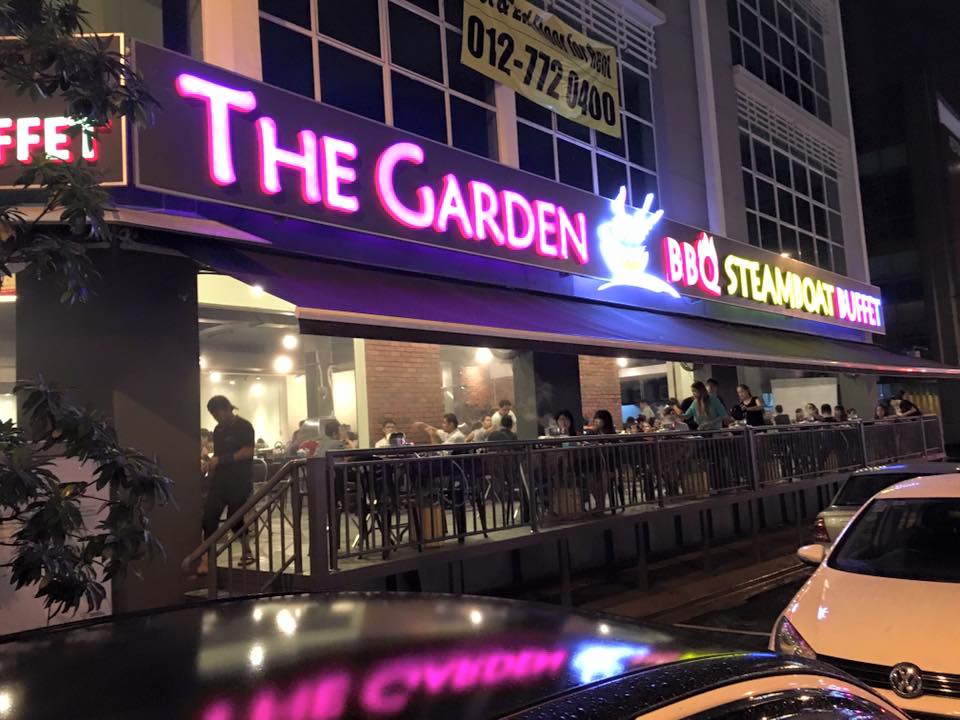 When the name is The Garden, one cannot be faulted for thinking that it's probably some high end and obnoxiously expensive steamboat place. Well, we're here to prove you wrong, because at The Garden, you can get a worthy steamboat experience at under RM50. A dinner for an adult will cost only RM45, a child between 121cm and 140cm RM25, and a toddler RM15. After your meal, you can even get dessert like chocolate fondue and ice cream.
Hours: Monday-Sunday: 5pm-12am.
Address: 1, Jalan Radin Bagus 7, Sri Petaling, Kuala Lumpur 57000
Website: The Garden BBQ Buffet Steamboat
Tel: 019-696 9881
4. Bone & Pot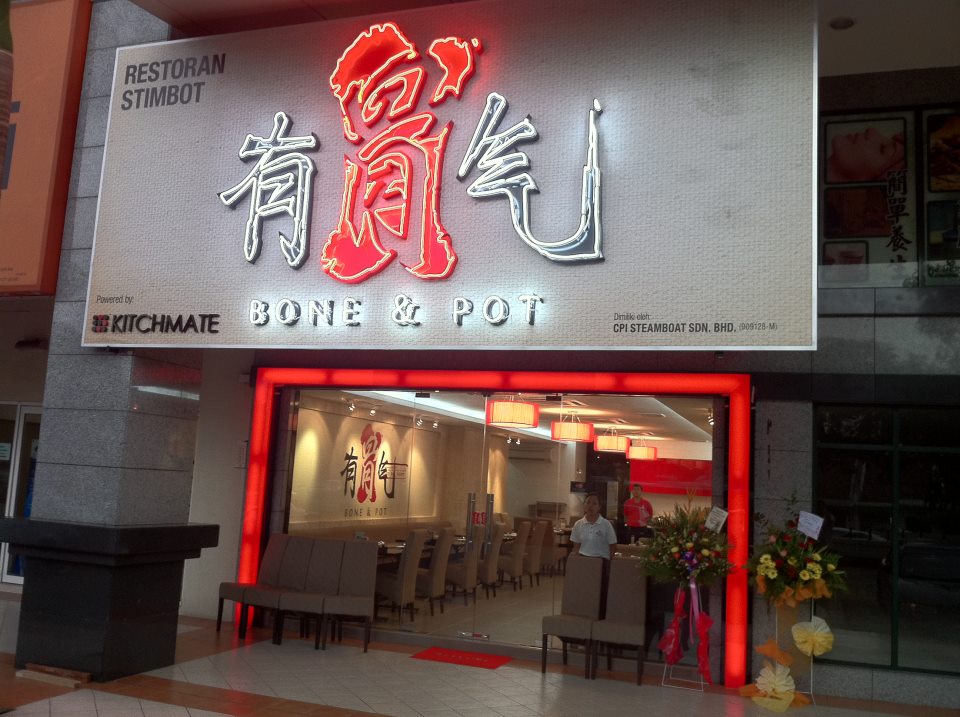 This is another steamboat franchise, with stores scattered across places like Fraser Business Park, Old Klang Road, Bandar Mahkota Cheras and more. The broth here is entirely made out of the essence of quality bones, giving you the original taste of pork bones. You will be able to enjoy numerous amounts of fresh dishes at just RM48 per pax.
Hours: Monday-Sunday: 5pm-1am.
Website: Bone & Pot
Tel: 03-7880 5511
5. Moo Kata Steamboat & BBQ House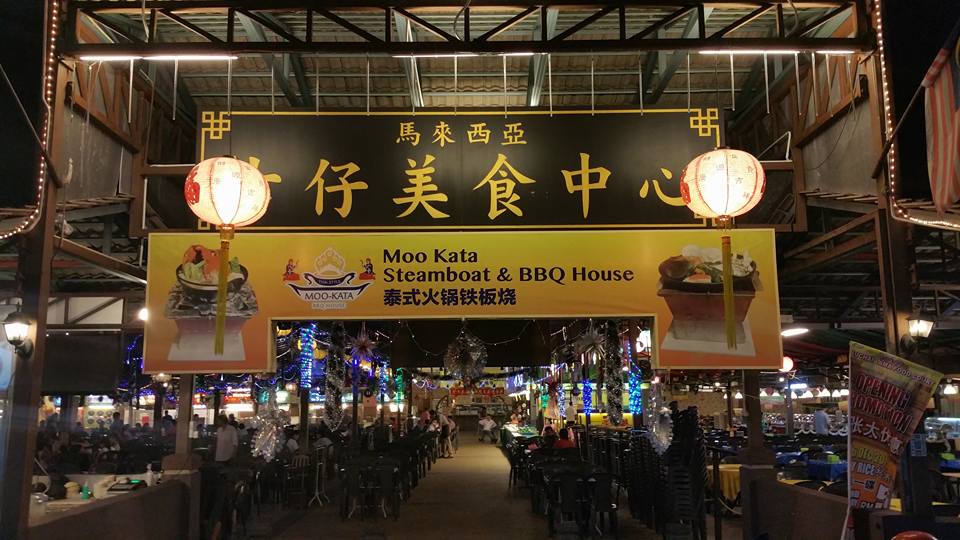 Up for something spicy? Mookata is a traditional Thai style steamboat and grill that will definitely test the limits of your stomach, and you can take up that challenge at Moo Kata Steamboat & BBQ House. There is a wide range of food that you can choose from, and soup is refillable. All this for RM45 per adult and RM25 per senior citizen or child.
Hours: Monday-Sunday: 5.30pm-1am.
Address: Lot 31208, Jalan Awan Makmur, Kuala Lumpur, Taman OUG, Kuala Lumpur 58200
Tel: 011 33361105
6. Eatmor Paradise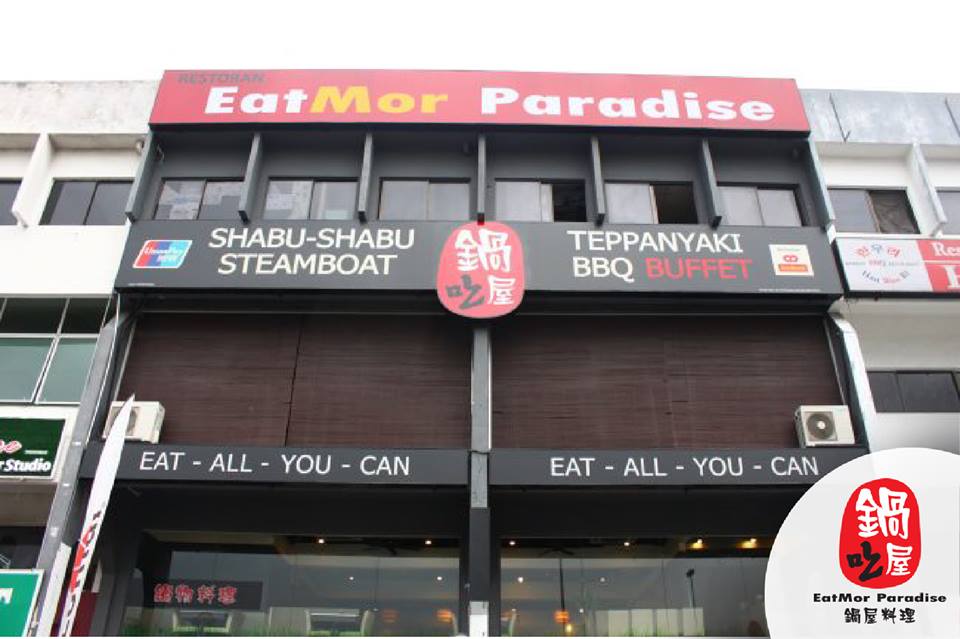 Eatmor Paradise was once Mo Mo Paradise, but the name change certainly did not change the fact that steamboat here is an absolute paradise for fans. It is the longest standing shabu-shabu buffet restaurant in Kepong and even managed to expand to Damansara, and that is not without good reasons, one of them being the affordable price. At Eatmor Paradise, an adult can have a meal for RM37.50, a senior citizen RM32.50, a child between 90cm and 120cm RM19, a child between 120cm and 140cm RM26, and a child above 140cm RM32.50.
Hours: Monday-Sunday: 5pm-12am
Tel: 03-7733 9033
7. Oppa Steamboat Buffet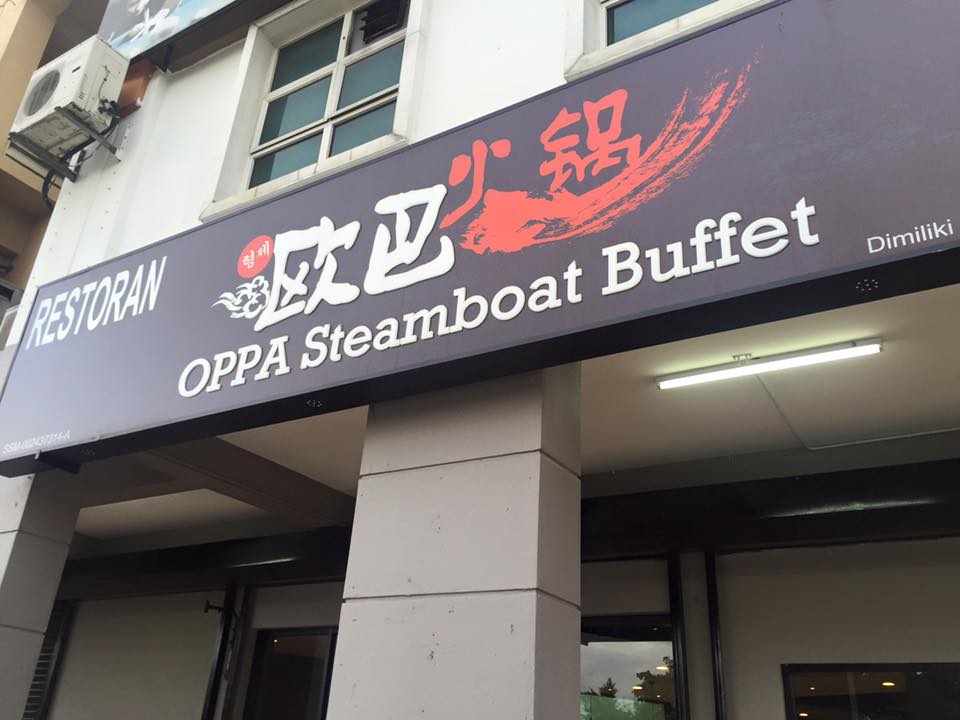 4-tiered steamboat is not much of a story anymore – everyone is doing it nowadays but Oppa Steamboat Buffet is one of the OG destinations for it. In one steel contraption, you get to boil, grill, and steam food at the same time. Plus, their food is also guaranteed to have no MSG at all. To think that an adult get these at RM48, a senior citizen at RM38, a child between 110cm and 140cm at RM25, and a toddler at RM10, it's pretty darn worth it.
Hours: Monday-Sunday: 5pm-12am.
Address: 2, Jalan Rimbunan Raya, Jinjang Utara, Kuala Lumpur 52100
Website: Oppa Steamboat Buffet
Tel: 03-6179 3039
8. QQ BBQ Steamboat Buffet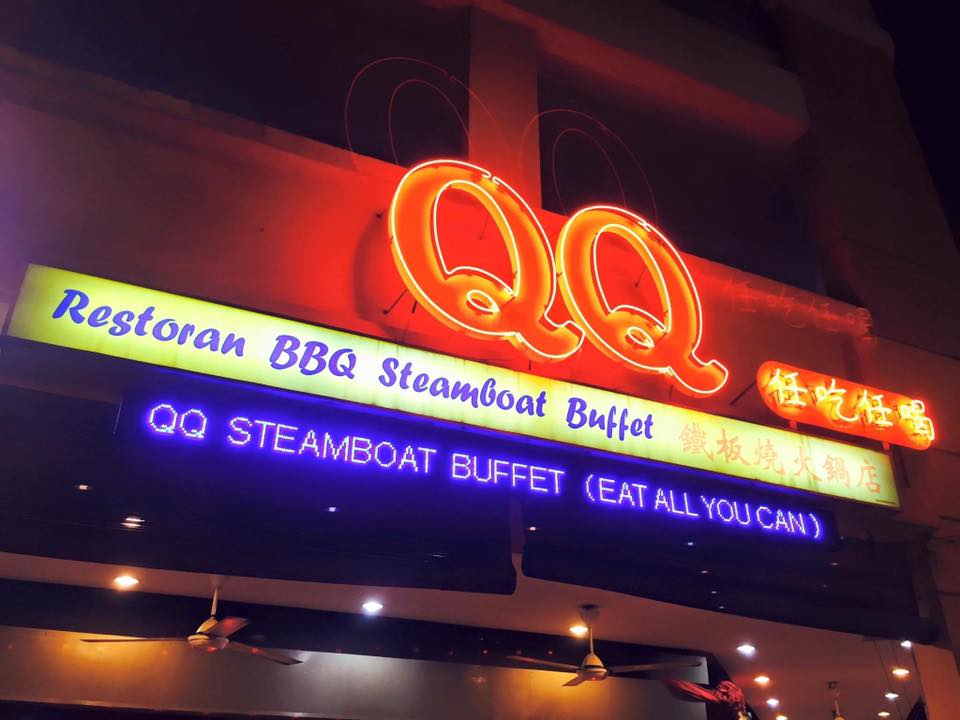 It might not look special from the outside, but when you go in, you'll be confronted with so many choices laid out in front of you that you wouldn't know what to choose. There are actually 200 ingredients in total. As an adult, you only need to pay RM38.80 to eat all you want to eat. A child's steamboat set will be priced at RM19.80.
Hours: Monday-Friday: 5pm-12am, Saturday-Sunday: 4pm-12am.
Address: D.G.2, Fortune Avenue, Jalan Metro Perdana 3, Taman Usahawan, Kuala Lumpur 52100
Website: QQ BBQ Steamboat Buffet
Tel: 019-366 8880
9. Pak John Steamboat & BBQ
Image Credit: Pak John Steamboat & BBQ
Pak John is not an all-you-can-eat steamboat buffet. However, with just RM40 for two people, it's a fare price to pay for high quality ingredients that are fresh. At Pak John, you'd be able to enjoy an urban style steamboat cuisine.
Hours: Monday-Sunday: 10am-10pm.
Address: LG.13A & LG.15, Lower Ground Level, eCurve, 2A, Jalan PJU 7/3, Mutiara Damansara, Petaling Jaya, Selangor 47800
Tel: 03-6138 3289
10. Bobogo Steamboat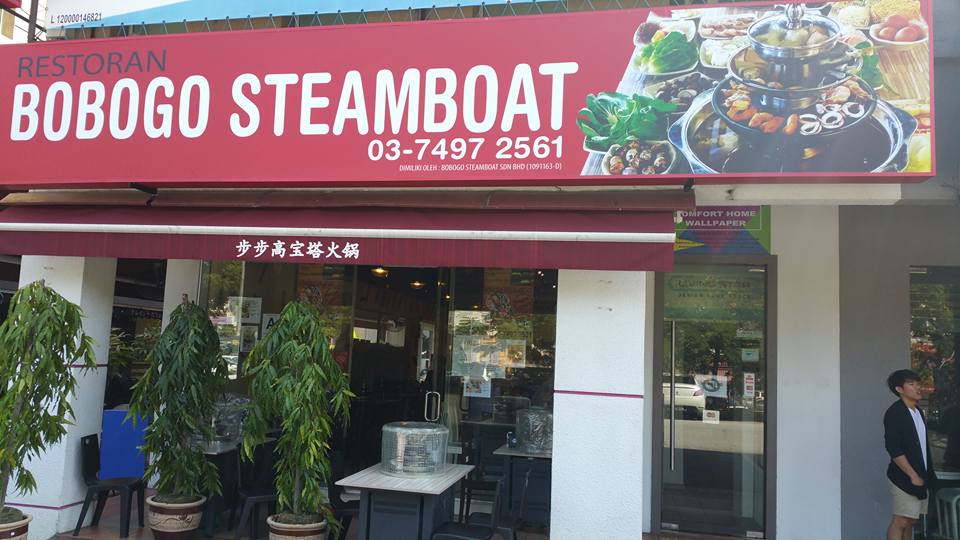 And here we have another mookata-concept steamboat situated in The Strand. Not only is it a mookata-based steamboat restaurant, it also utilises the three-tiered steamboat concept, both are reasons to which customers keep returning. The price for lunch is RM28 per adult and RM16.80 per child. On the other hand, the price for dinner is RM38.80 per adult and RM19.80 per child.
Hours: Monday-Sunday: 5pm-1am.
Address: 61-G, Jalan PJU 5/20, The Strand, Kota Damansara, Petaling Jaya, Malaysia 47810
Website: Bobogo Steamboat
Tel: 010-931 1261
Featured Image Credit: Foodbeast