Eating ice cream is one way to celebrate a special occasion and this Malaysia Day, Baskin Robbins is doing just that with their #FreeScoopNight event.
Baskin Robbins is known for their unique deals, be it their Wednesday promos or special discounts offered on the 31st of the month. For Malaysia Day, thousands of Malaysians will be able to enjoy one free scoop of ice cream.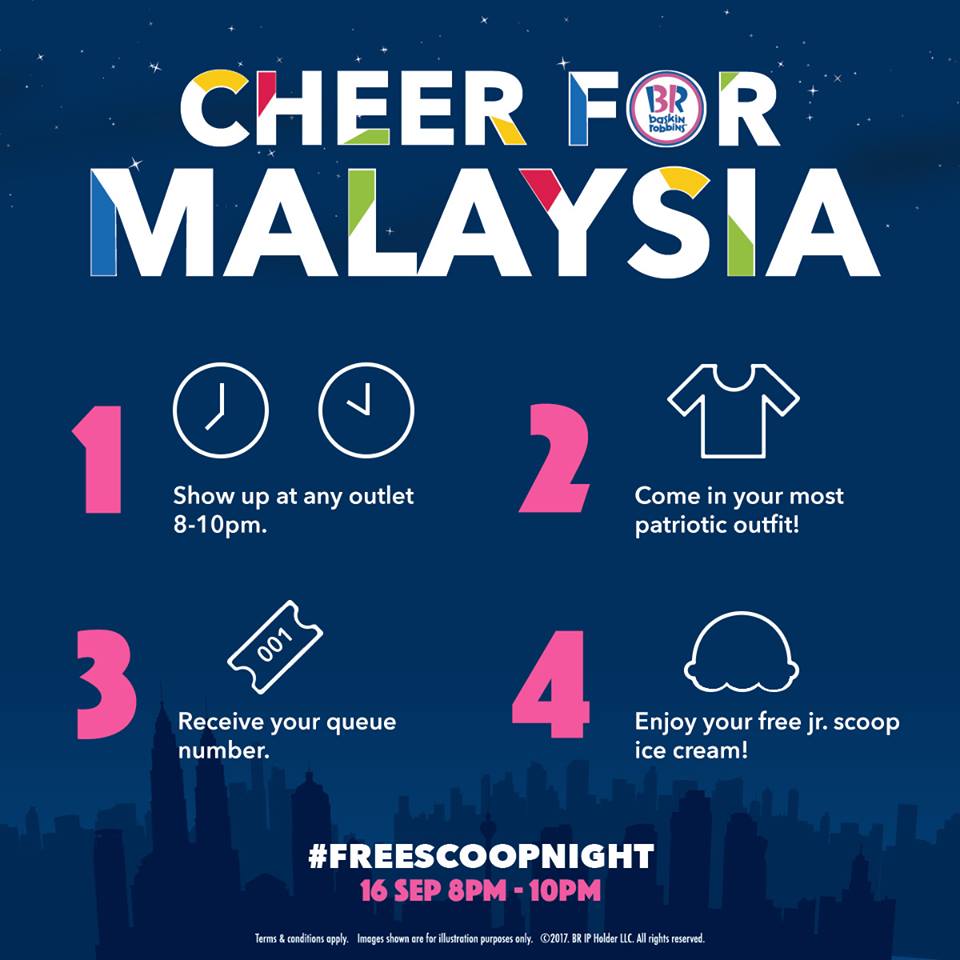 #FreeScoopNight will be ongoing from 8pm-10pm on September 16 and it will be held at all Baskin Robbins outlets nationwide. Show up in your fave patriotic outfit and get your queue number. Then, wait it line for your free Junior scoop ice cream.
Baskin Robbins' #FreeScoopNight
When: September 16: 8pm-10pm
Where: All Baskin Robbins outlets nationwide.
Info: #FreeScoopNight
Feature Image Credit: Hip2Save