Did you know that there is such a thing as a nasi lemak festival? Well, you best believe that it's true because it is hitting town TOMORROW.
The festival begun back in 2013 and now in its 4th edition, the I Eat Nasi Lemak festival has over 40 vendors offering their own take on nasi lemak, and it's not just from Selangor either. Vendors all around the country will be heading down to showcase their own take on the dish.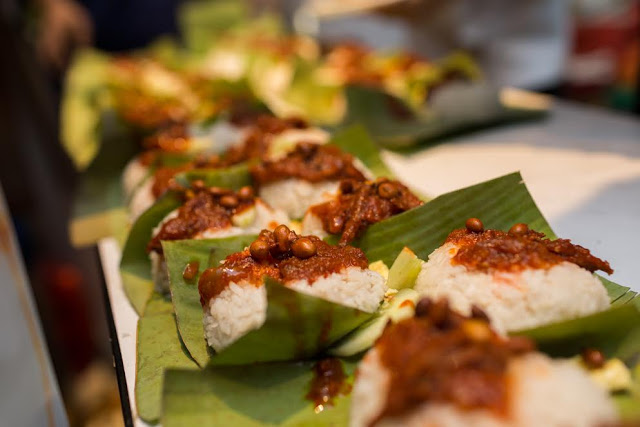 With such a wide selection, you might just stumble upon a unique nasi lemak such as asam pedas salmon and ayam masak sambal hijau.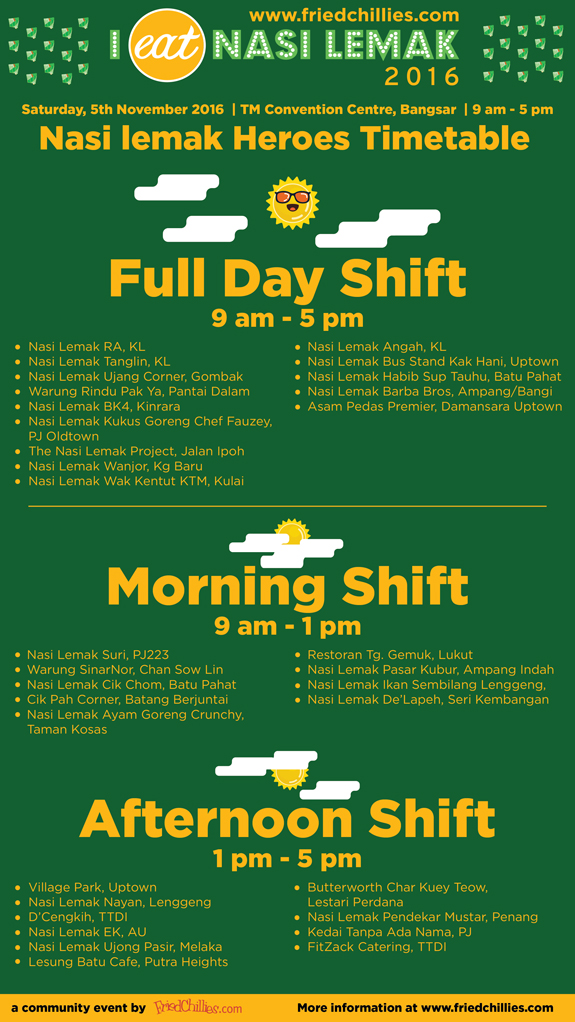 Entrance is free but a coupon is needed, much like any other food carnival. You can purchase a booklet of coupons beforehand or on the day itself, for only RM10.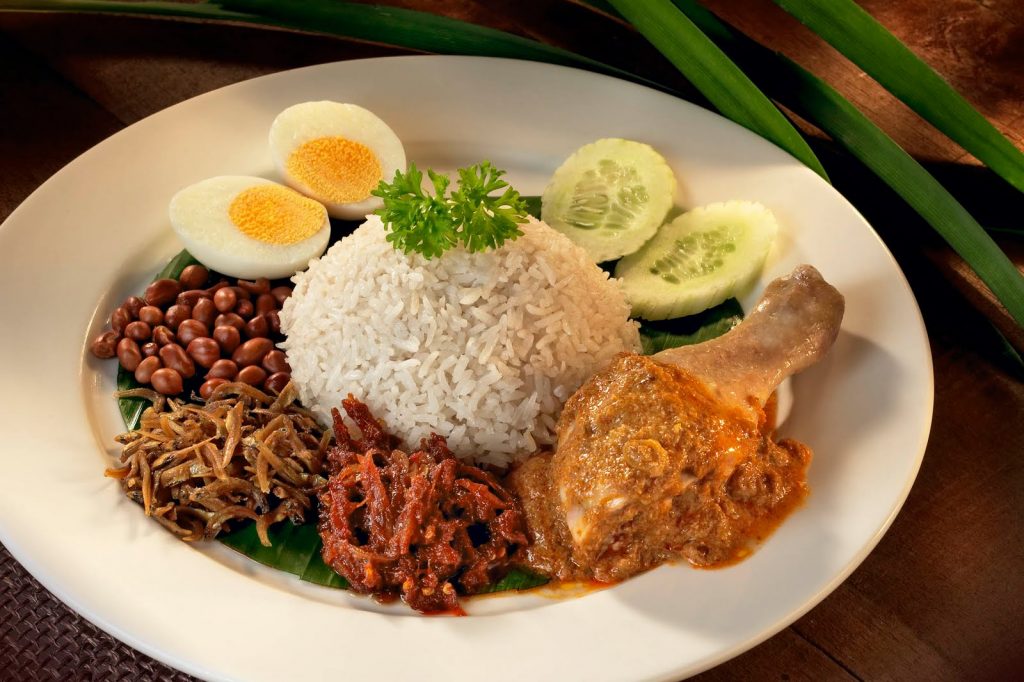 This festival will be located at TM Convention Centre, Menara Telekom Malaysia in Jalan Pantai Baharu which is easily accessible from the Kerinchi LRT station and if you are going to drive, the parking is FREE at the convention centre! Get ready to fill your tummy to your heart's content at the one place where you can get all the best nasi lemak vendors all in the same place!
I Eat Nasi Lemak 2016
When: November 5, 10am – 5pm
Where: TM Convention Centre, Menara Telekom Malaysia, Jalan Pantai Baharu.
Feature Image Credit: PurelyB, Pinterest, Creator & Curator, PappaRich