Sometimes, there are promotions that you just aren't aware of that are happening in the Klang Valley area, so much so that we miss it before getting the chance to even try it. Well, fret not, we came up with a list of places that has ongoing deals and promotions on specific days of the week. Rotate this the next week you're heading out to makan, and save yourself a couple of ringgit while you're at it!
Monday: Wondermama @ Bangsar
This is a promotion potentially made to cure all Monday blues! If you visit Wondermama on Monday, you will get a discount on your food. How much is the discount? It depends on the date that you visit!
How special is that?! For example, if you visit Wondermama on September 26, 2016 (Monday), you would get 26% discount on your food. So, your discount will be different based on the date of the Monday you visit them. However, if you make a reservation, you would only get a 10% discount, so it's best to head there early and sans reservation.
Hours: 9am-10.30pm, Monday-Thursday. 9am-11pm, Friday-Saturday. 9am-10am, Sunday.
Address: G6, Ground Floor, Bangsar Village 1, Jalan Telawi 1, 59100 Kuala Lumpur.
Website: Wondermama
Tel: 03-2284 9821
Tuesday: Curbside Cantina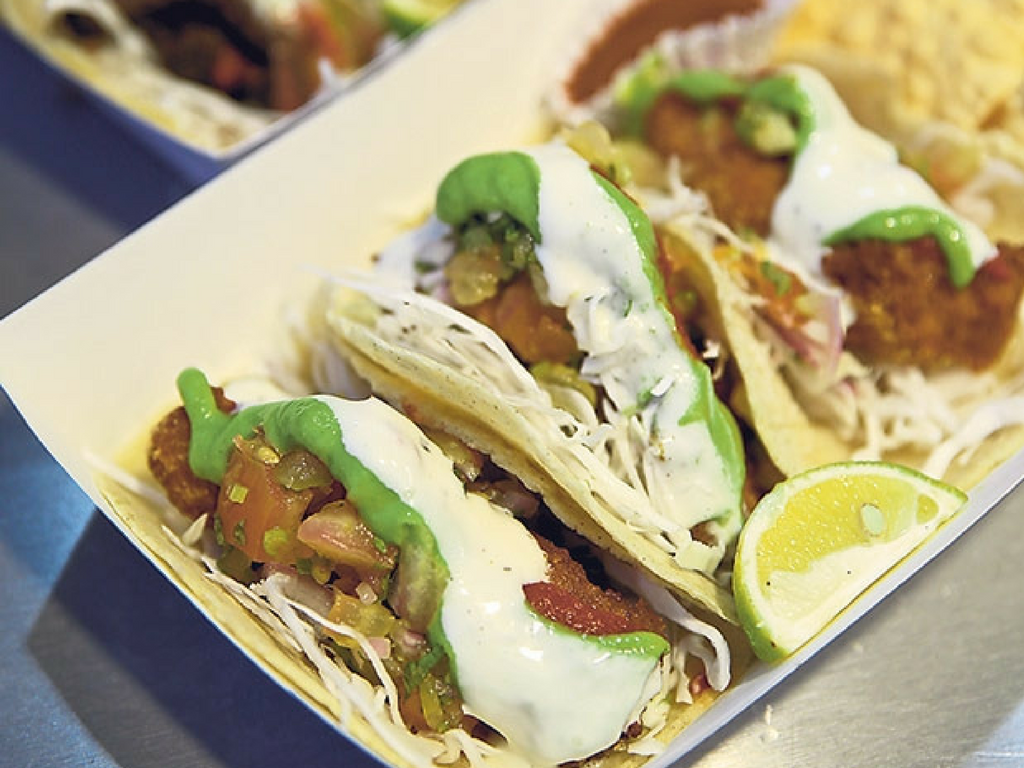 How about Taco Tuesday? Curbside Cantina is a food truck that serves Mexican food that suits Malaysian. Well, grub from a food truck is definitely worth hunting down and trying it out for yourself. You would not regret it! Only RM15 for 3 tacos—that is definitely fulfilling! The business hours and locations for this food truck are uncertain. However, you could stalk them on their Instagram for more information.
Website: @CurbsideCantinaKL
Wednesday: Opium KL

Ladies, here is another deal for you on your Wednesday nights. Just walk into Opium with the highest pair of heels you own, and get ready for a fun night out! Opium KL offers their Stilettos Night deal that is so unique, and it is certainly a challenge which I don't think any lady should step away from!
What challenge it is? The higher your heels are, the higher the discount you will get for your cocktails! Have a great night with your bestie and enjoy the cocktails with as high as 50% off. The deal happens like so: if you wear a one inch heel, you get 10% off for your cocktails. If you wear 5 inches and above, you will get a 50% discount!
Therefore, the higher your heels, the better the deal you'll get!
Hours: 9pm-12am, Wednesdays. (Hours for Stilettos Night)
Address: 50, Changkat Bukit Bintang, Bukit Bintang, 50200 Kuala Lumpur.
Website: OpiumKL
Tel: 03-2142 5670
BONUS! Baskin Robbins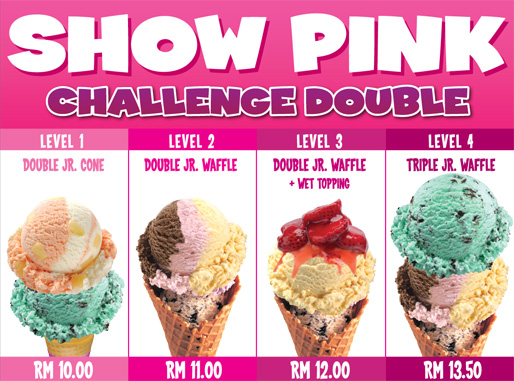 Baskin Robbins has been around for a long time and their Wednesday promotion is something you should never miss out on when you are planning to get your ice cream fix! Baskin Robbins practices "Pink Wednesdays" whereby if you showcase something pink that you own (tongues count too!), you will get a discount on your desserts.
Moreover, in the month of September, by adding RM1, you could also get an extra scoop of ice cream! That's one way to sweeten the deal indeed.
For only RM10, you could get a Double JR. Cone, and even the Triple JR. Waffle for only RM13.50. With the hot weather in Malaysia, Baskin Robbins is a place you could head to for some cooling dessert.
Website: Baskin Robbins
Thursday: Chatime
Bubble tea has become a Malaysian staple drink for the past couple of years. Drinking it on your way to work or even having it during work is a very satisfying treat. With the chewy jelly and delicious tea/fruit base, that is all you need as a welcome distraction away from your busy life.
Every Thursday, Chatime has a ThirstyDay Deal where you get to treat yourself with a second drink for only RM1.10. All you need is to be a Thirstea member and you could enjoy all the great deals from Chatime, as their member.
Hours: 3pm-6pm, Thursday. (For the deal).
Address: All Chatime stores (Except Chatime, Queensbay Mall, Penang).
Website: Chatime
Friday: Jogoya @ Starhill Galery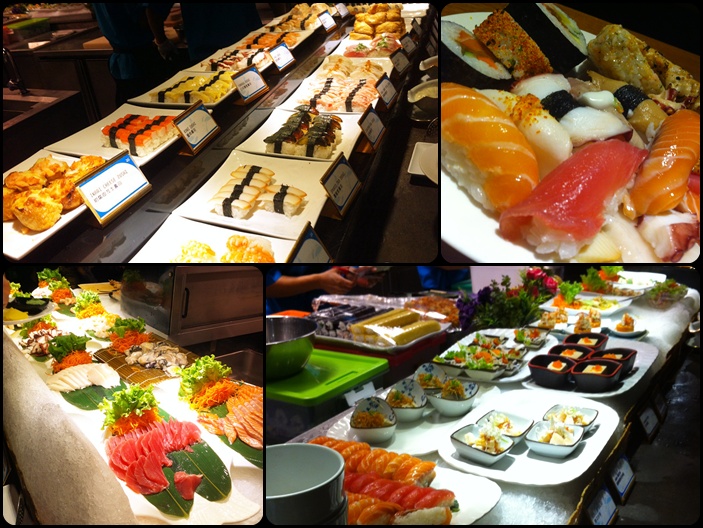 Jogoya has their constant promotion on the Friday of every month. As a Japanese buffet restaurant, Jogoya did a great job at serving fresh and delicious food to their customers that is definitely worth the price.
Why not end your Friday with a full belly? Jogoya could just be the right place for you to eat as much as you want, especially if you have a big appetite. For this September, Jogoya has their promotion at RM69++ for lunch/supper. With the price you pay, you could enjoy a great buffet deal, and it is the best way to end your busy week!
Hours: 11.30am-4.20pm: lunch; 9.40pm-11.40pm: supper.
Address: T3, Relish Floor, Starhill Gallery,181, Jalan Bukit Bintang, 55100 Kuala Lumpur.
Website: Jogoya
Tel: 03-2142 1268
Feature Image Credit: www.opiumkl.com & www.eatdrink.my