Have we been to France? Nope, but that isn't going to stop us from calling Les Bouchons Kuala Lumpur authentically French.
Perhaps it's the sculptures that were specifically imported from Paris or the chandelier, also flown in from France, that hangs from the ceiling in the middle of the dining area.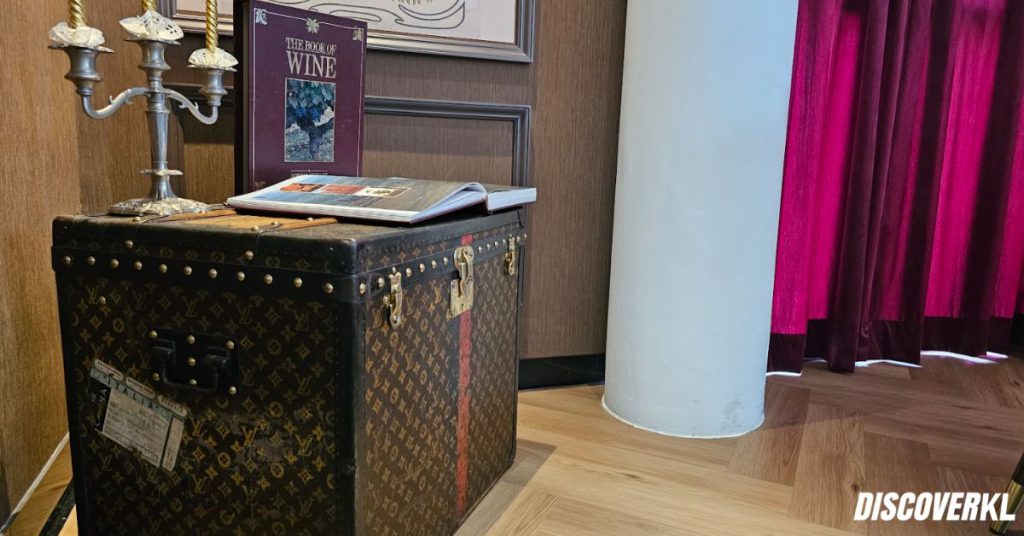 Or perhaps it's the authentic Louis Vuitton trunk antique from the 19th century that sits in the corner of the 12-seater private room.
Did we mention that all the paintings and framed posters are also imported from France?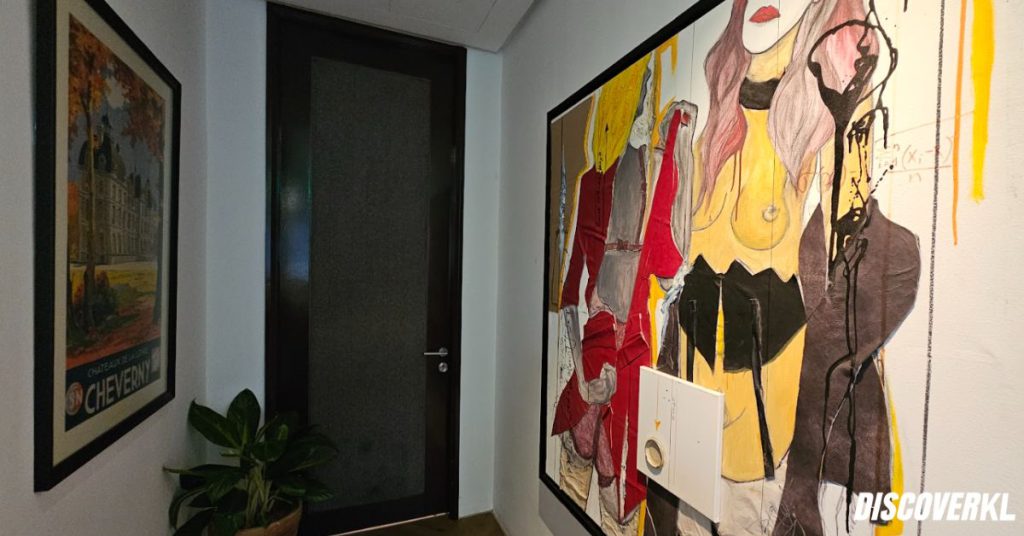 Somewhat hidden in plain sight is Les Bouchons KL, housed within The Mayang Club that once hosted the renowned South Indian and Sri Lankan restaurant Nadodi.
This is the Singaporean steakhouse restaurant's second Malaysian outlet, following its Puteri Harbour one opened in 2020.
Don't be alarmed by the entrance, as the ambience does a 180 once you head up to the first floor.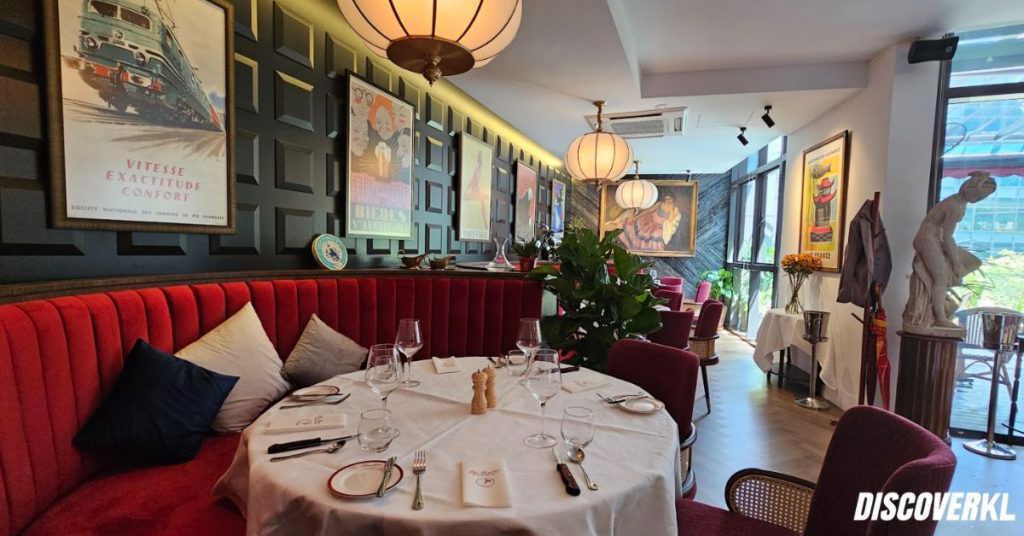 Follow the flow of the curved brick wall and head to the right, which will take you into the main dining area.
For more intimate gatherings, you have the choice of two private rooms.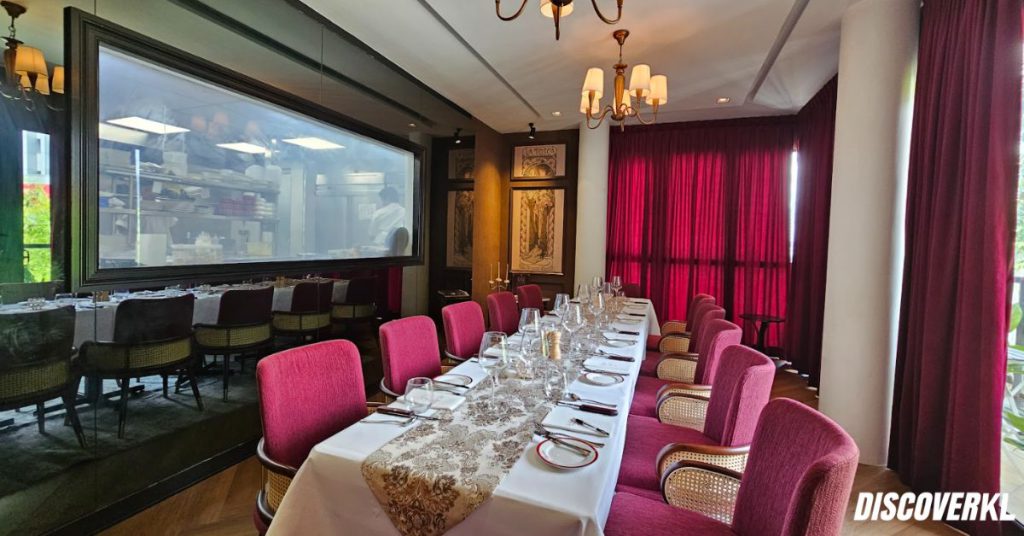 One was the earlier mentioned 12-pax room that requires a minimum spend of RM2,500 for a booking.
Unique to this room is a switchable window that frosts and defrosts at the touch of a button, allowing you to see into the kitchen as chefs prepare your food.
(Heads up, they can see you too!)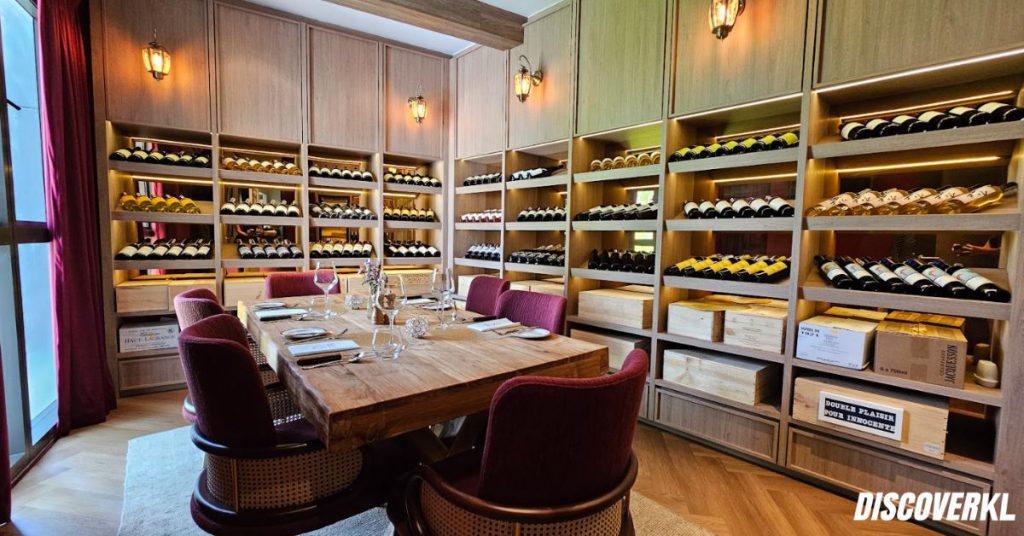 The other room seats up to 6 pax, and can be booked with a minimum spend of RM2,000. This cosy space also serves as the wine cellar, with a cigar shelf.
There is a sheltered outdoor seating area too.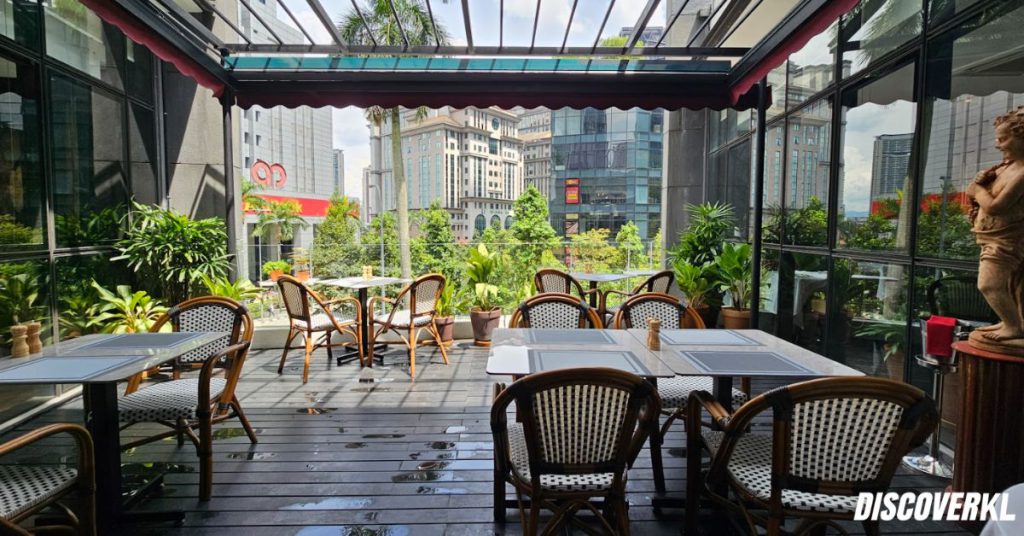 We kicked off our gastronomic journey with the cold starter of Cocktails de Crevettes.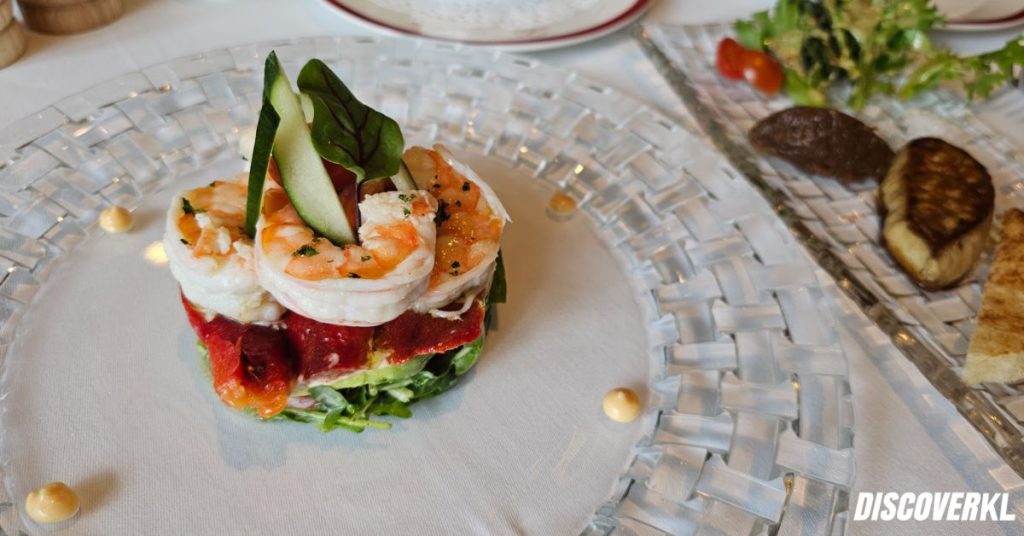 The prawns poached in dill brine were huge and fresh, sitting atop layers of avocado, capsicum confit, heirloom tomatoes, and salad greens. Coupled with a Marie Rose sauce on the side, this was overall very light and refreshing.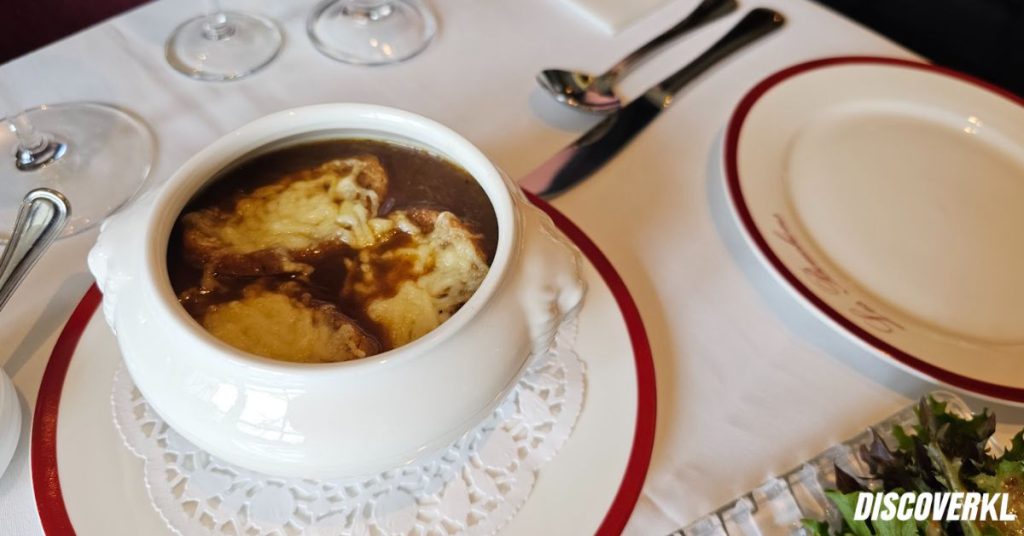 Our hot starter was French Onion Soup that had been cooked for 4 to 6 hours. This rich and warm dish was an immediate hit with our table.
Cooked with chicken broth, it had an intense onion flavour that was very savoury and nicely sweet, and was topped with toasted Emmental cheese.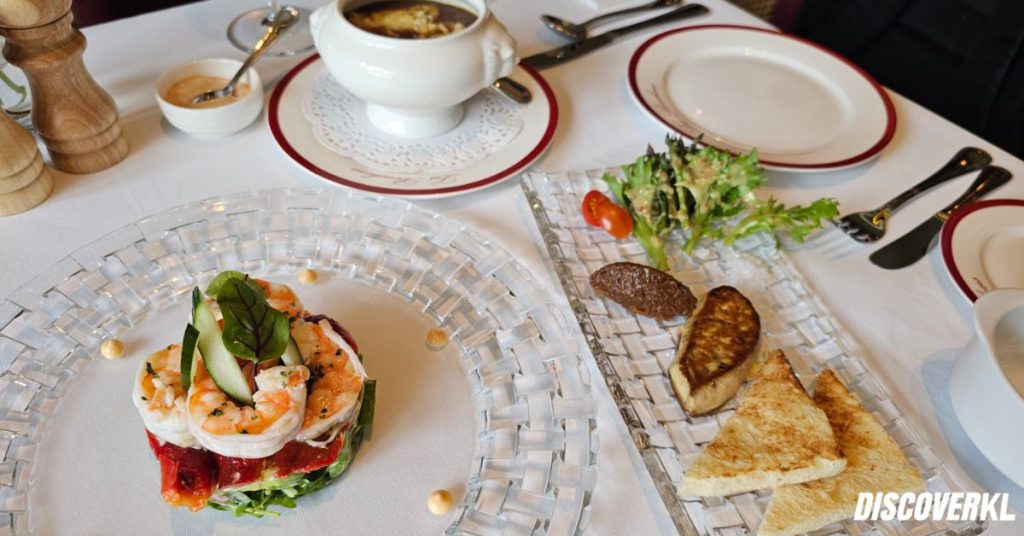 The Pan Seared Foie Gras looked like it was seared well, but we wished that the exterior was more crispy to contrast the silky smooth fattiness. The delicate buttery taste was well complemented by the sweet onion chutney.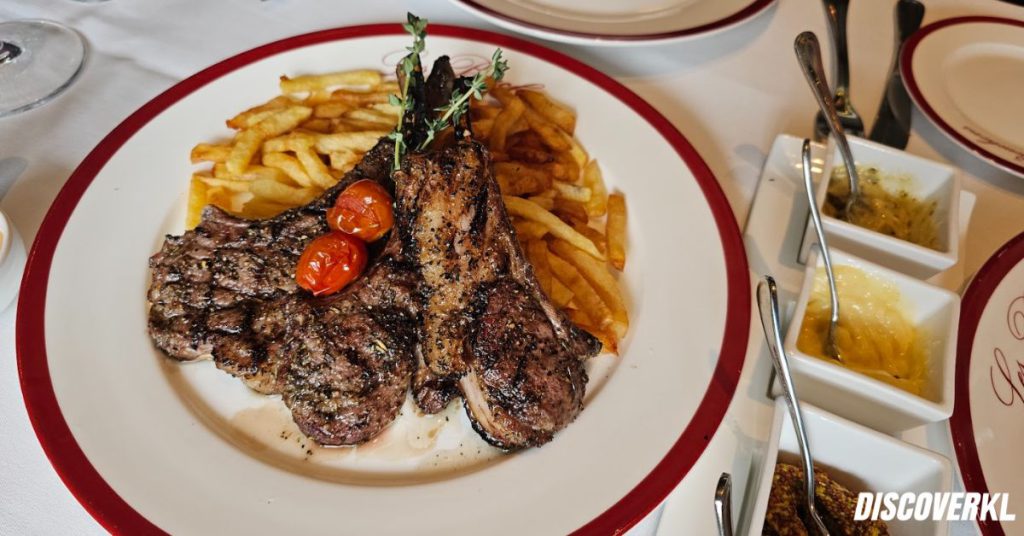 Les Bouchons served our mains with 4 different condiments—whole grain mustard, smooth mustard, homemade mayonnaise, and béarnaise.
The Lamb Chop with Herbes de Provence was French cut lamb that was tender, albeit a bit fatty. It was well-seasoned, and came with a boatload of fries like the other mains.
One of our favourite things was that the fries were free-flow with an order of any main. Not to mention, the fries were deliciously crispy after being soaked overnight in cold water for the potatoes to expand, before getting double fried.
Were they oily? Yes. Did we love it regardless? Also yes.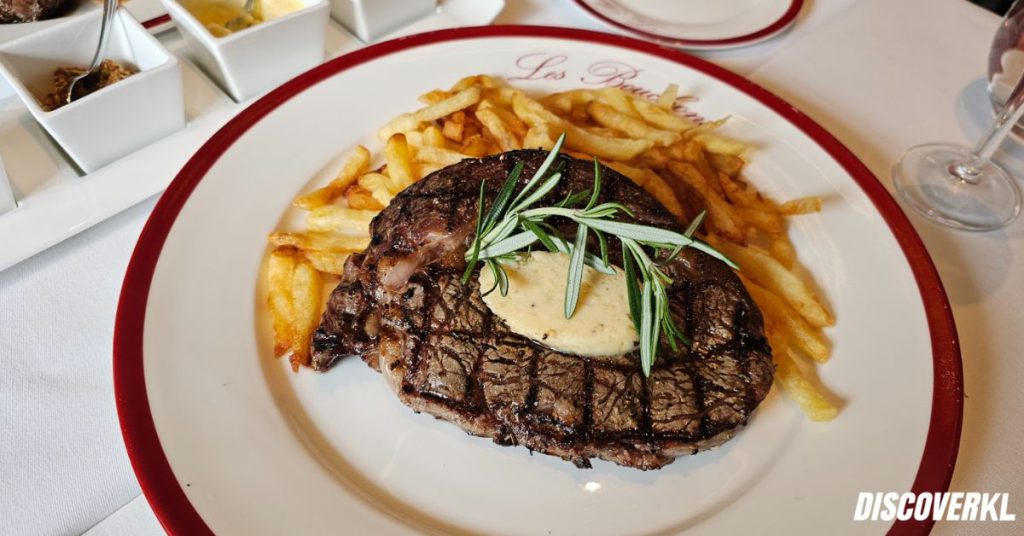 The Grilled Black Angus Rib Eye with Vigneron Butter was on the fattier side too, and we would have preferred it a bit leaner. The medium rare meat was tender though, and topped with a shallot-infused butter.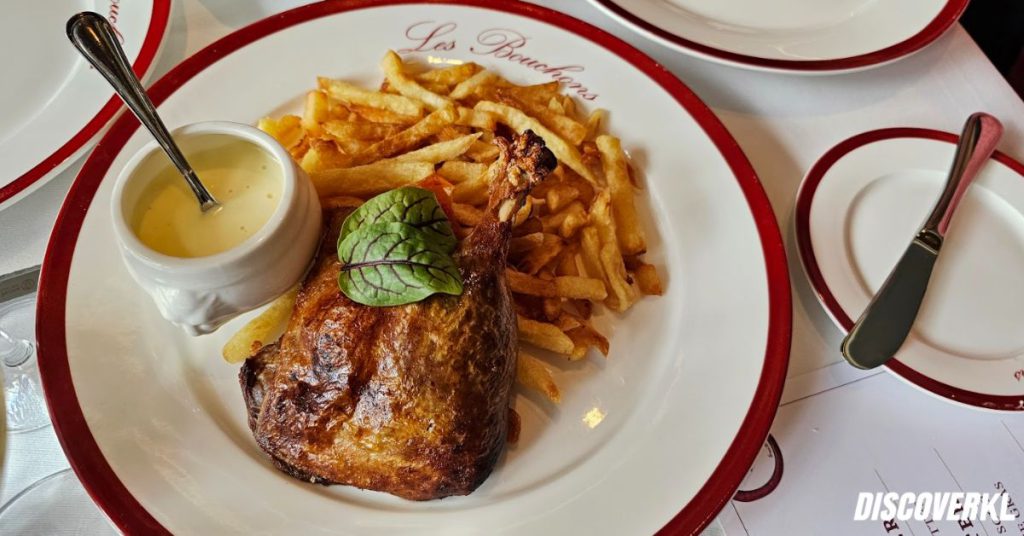 We'll hand it to the Roasted French Duck Leg Confit for standing on its own (pun unintended), since it was fall-off-the-bone juicy, making it our favourite meat out of all the mains we tried.
But the real star of the show was the garlic cream sauce it came with. It was a garlic lover's dream, boldly garlicky without being too pungent, with an added depth from the 24-month aged parmesan mixed in.
Sarah would have happily slathered this over everything else if she wasn't holding herself back.
To pair with the mains we had 2021 Domaine des 3 Cellier Côtes du Rhône (a red wine) and a 2018 Domaine Cordier Père & Fils Mâcon 'Aux Bois d'Allier' (a white wine).
We were already stuffed by this point, but as they say, there's always room for dessert.
The Crêpe Suzette was cooked masterfully in front of us using Grand Marnier, then served with a scoop of ice cream tailormade for Les Bouchons, using tonka beans.
It was the best Crêpe Suzette Sarah said she's ever tried and she'd gladly return to Les Bouchons for the duck and this dessert.
The alcohol taste wasn't overpowering, which balanced the zesty citrus notes with the smokey flambéed aftertaste.
The Double Chocolate Lava Cake was made using two types of Valrhona chocolates: Bahibe 46%, and dark.
The lava filling surprisingly wasn't too sweet at all, and the cold ice cream made with vanilla beans complemented the warm cake beautifully.
The Crème Brûlée had a nice crust of caramelised sugar, which was satisfying to crack. Underneath, the consistency of the custard was perfect, like a thick creamy yoghurt.
With that finished off, our little "visit" to France was over.
The 4-course menu we enjoyed isn't the usual set meal at Les Bouchons, but they do have similar set lunches that are considered pretty affordable in the KL area.
A 2-course set is RM68, while a 3-course set is RM88. Courses include entrées, plats (mains), and desserts. These are available from Mondays to Fridays only (public holidays excluded).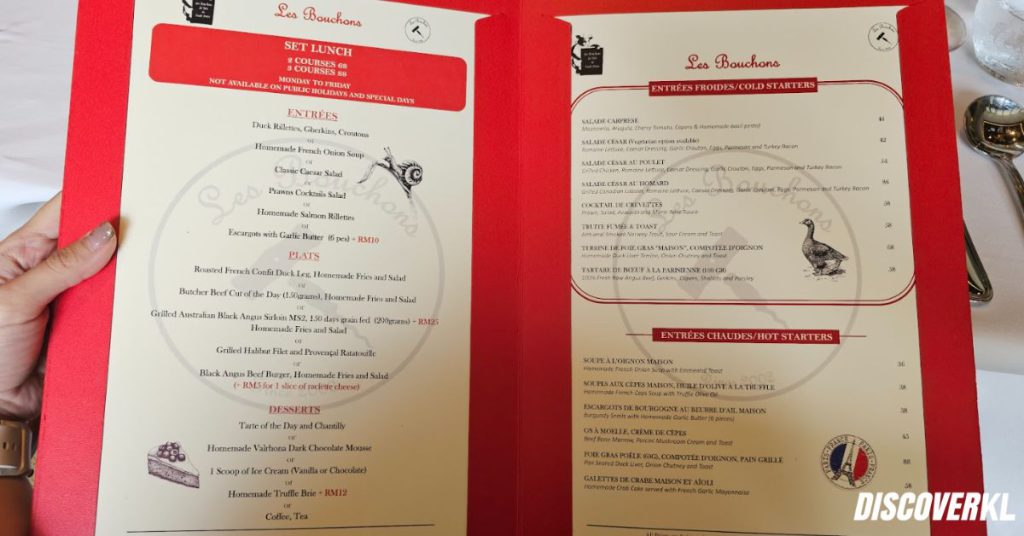 So did we really have a genuinely French meal in the most authentic French ambience ever in KL? We're not 100% sure, but the food was extremely satiating and satisfying, and we will take Les Bouchons' word for it.
Les Bouchons Kuala Lumpur
Address: Lot 183, 1st Floor Jalan Mayang, Off, Jalan Yap Kwan Seng, Kampung Baru, 50450 Kuala Lumpur
Contact: 03-2181 2228
Opening Hours: Mondays to Sundays, 12PM-2.30PM and 6PM-10PM
Website: https://www.lesbouchonsmalaysia.com/