So, you want to go on an outing but only have one day to spare, and you've chosen i-City theme park, Shah Alam as your destination.
Alright, that's a very specific scenario that might not apply to you, but let's be real: if you could efficiently ride every appealing attraction in the span of one day without too much worry, you would.
Here's our guide to maximising your one day at i-City theme park, Shah Alam, specifically, based on our personal experience in doing the same.
1. Shortlist what attractions you're interested in before you go.
There's no shortage of attractions at i-City theme park, ranging from kid-friendly to fun-for-the-family and thrillseeker types.
In fact, there's an entire list on i-City's website for all their attractions, which makes it a little easier for you to plan your trip.
However, the downside is that you can't click into each attraction's name to learn more about them, so Google would be your best friend here.
That being said, the list might also be a little outdated in terms of the total attractions available, so calling up the i-City customer service team would be good for making confirmations.
2. Take note of the opening times for your shortlisted rides.
When we arrived, we belatedly realised that we had not properly checked the opening times for the rides and attractions we were interested in, and had arrived a little too early for some of them.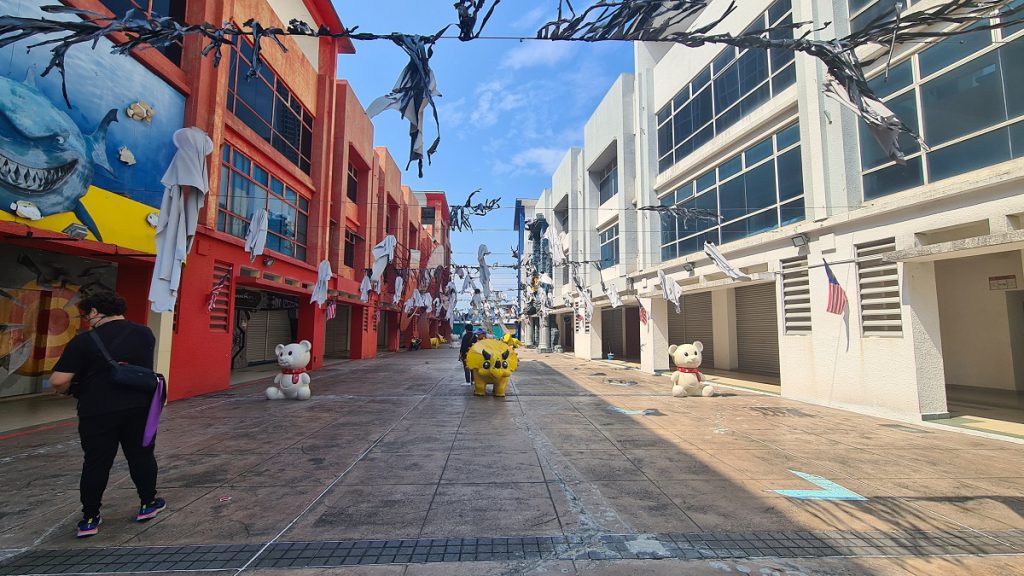 That meant that we had to spontaneously turn our plans around, which thankfully still worked out well enough.
But if you want to avoid a similar situation (and a good 15 minutes of head-scratching and debating), it's best to know the opening times of your shortlisted attractions, and even call up i-City's customer service to confirm that you've got the right information.
3. Find out updated prices of each shortlisted attraction before you go.
If you're not buying the All Day Happyness Pass (2-To-Go), which lets you access most of the rides once in i-City without additional charges, then you'd want to know how much each attraction costs beforehand.
This is because i-City exclusively uses i-Points (1 i-Point = RM1) as currency in the theme park, facilitated through the i-City Superapp.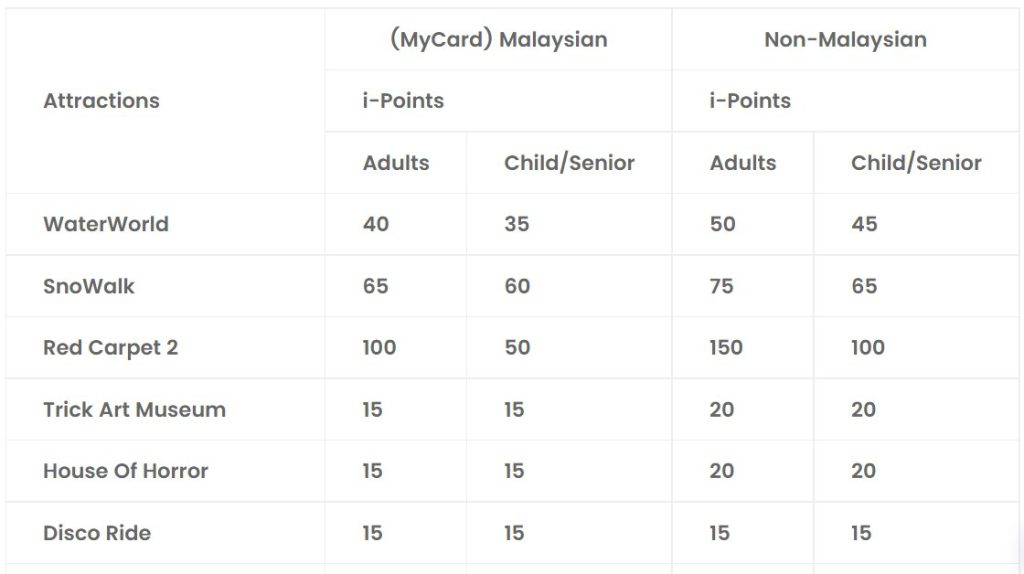 Each attraction will cost a specific amount of i-Points, which means you'll need to top up your i-City Superapp digital wallet balance to ride.
Having a rough estimate of the amount you plan to spend is good, because you don't want to top up too little (and have to keep on topping up later), or top up too much (because you cannot cash out your remaining balance).
4. Alternatively, you can opt to just buy the all day pass.
We bought the All Day Happyness Pass which gave us access to a lot of the main attractions at i-City, although only for one entry each. It also did not include entry to Red Carpet 2, the wax museum.
Admittedly, it's convenient because this takes away the need to top up the balance in your digital wallet, unless you want to ride an attraction again or go for one that isn't in the package.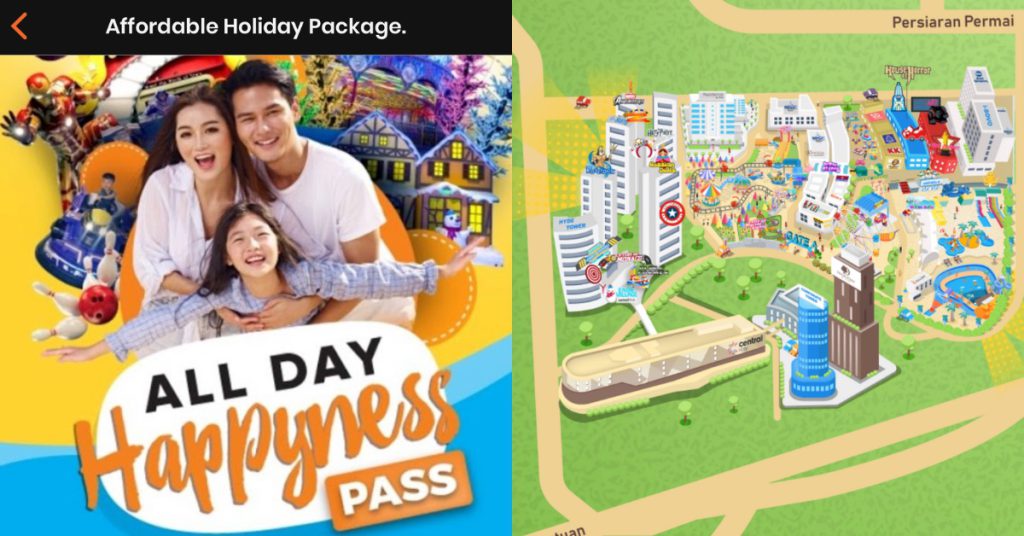 However, after experiencing what it had to offer, our verdict was that purchasing only what you need (like in point #3) is more economical.
A good one-third or more of the rides in the All Day Happyness Pass were kid-oriented, which meant our group of adults couldn't fully utilise the pass.
So depending on the group you're going with, it might be better to just go on specific shortlisted rides and top up your digital wallet accordingly, if having fun on a budget is important to you.
5. Download the i-City Superapp before you go.
This is where all the magic happens, you could say. It gives you the information about i-City that you seek, hosts the digital wallet you'll need to use, and allows you to connect with the community in i-City to get questions answered.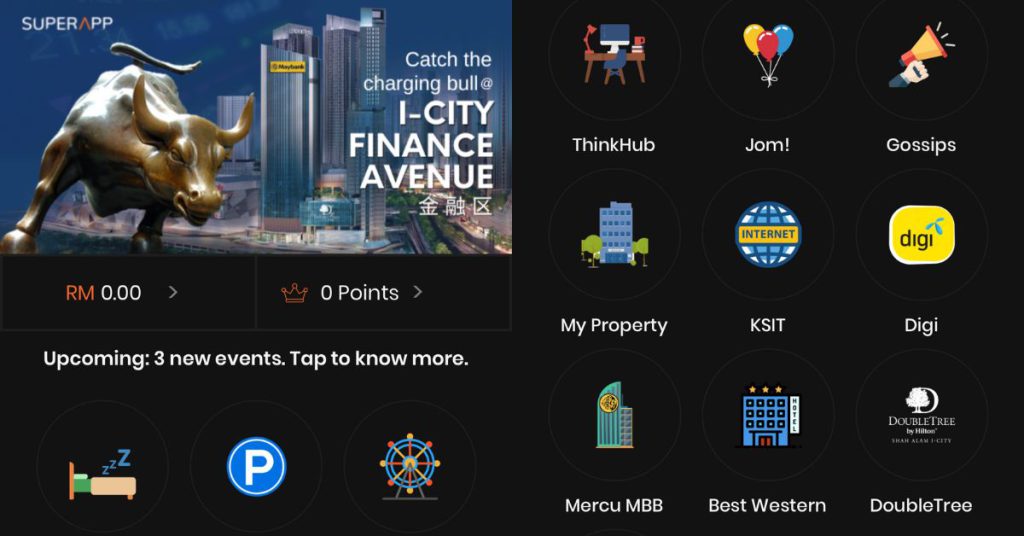 In it, you can also get an updated map of the theme park to get a better understanding of the layout, useful for if you want to minimise back-and-forth walking to search for an attraction.
Unfortunately, the map isn't interactive, so you still need to do a bit of direction-adjusting yourself when exploring the place.
6. Know your food options ahead of time.
There are quite a few eateries along the edges of i-City theme park such as KFC and Subway, but for more options, there's Central Walk, a proper shopping strip.
We recommend knowing what you'd like to eat and where to find it before you immerse yourself in the fun, because it's easy to lose track of time in the theme park.
A late lunch isn't so bad, but missing a proper dinner time is a little more punishing, as the stores may close earlier than you'd think.
Plus, the benefit of planning what to eat is so you won't waste precious time mulling over what to eat, because we all know that's one of life's biggest concerns, every time.
i-City Theme Park, Shah Alam
Address: Persiaran Multimedia, i-City 40000 Shah Alam, Selangor, Malaysia
Contact: 03-5521 8800
Website: https://www.i-city.my/themepark/