Last weekend, our team visited The Acre by Farm Fresh and we have to say, it was quite the experience.
For introductions, The Acre is a collaboration with Universiti Putra Malaysia (UPM) and the local dairy brand Farm Fresh, founded by Loi Tuan Ee, an agricultural enthusiast.
He started Farm Fresh in 2009 by buying a small piece of land in Johor and importing 60 Holstein Jersey cows from Australia.
Wanting to bring an educational aspect to the business, he then ventured into creating The Acre with UPM. Now that it's open to the public, we had to see for ourselves what it offers.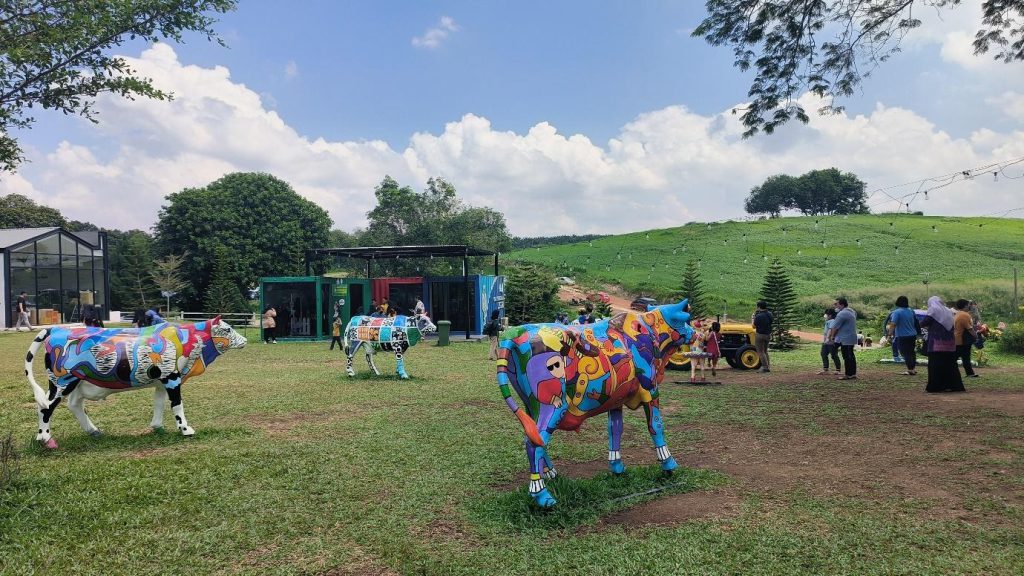 Getting in touch with nature
To start with, this place had its own restaurant, a petting zoo, a greenhouse, and some cows that were either free-roaming or kept in a barn.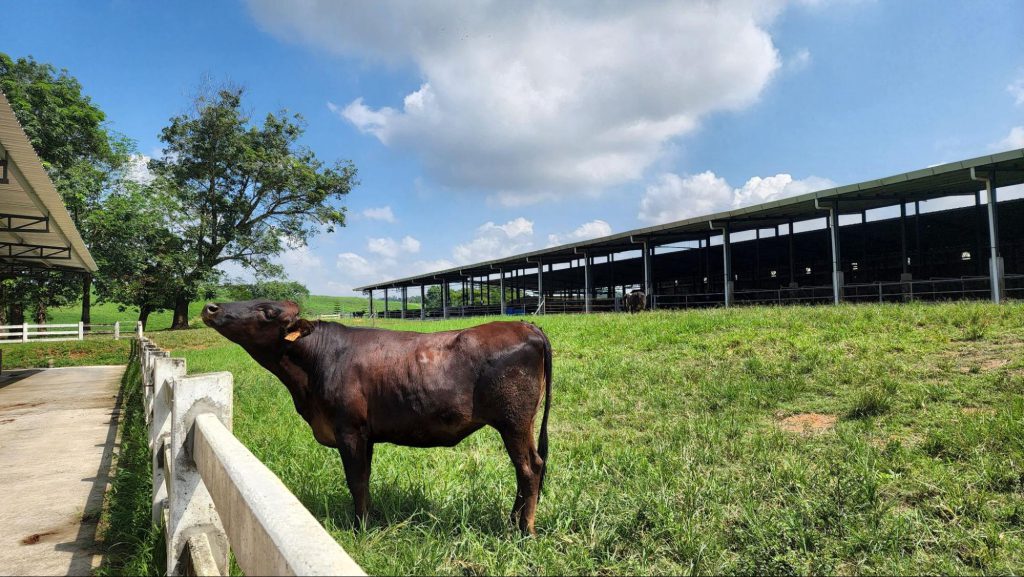 Interestingly, there was jazz music playing in the barn, and though we didn't know the reason for it, we thought perhaps it was meant to help them make better quality milk.
There were also cute little bunnies that could be pet, as well as some exotic birds like a white peacock, along with chickens and pigeons in cages.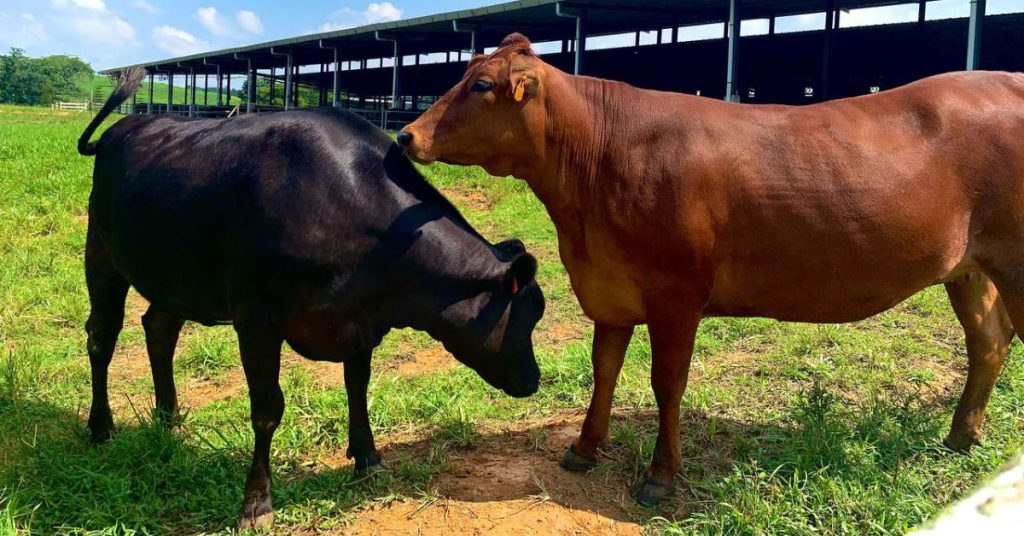 In the greenhouse, they grew various flowers and vegetables which were pleasing to look at, and we spent the most of our time there taking pictures of ourselves and the greenery.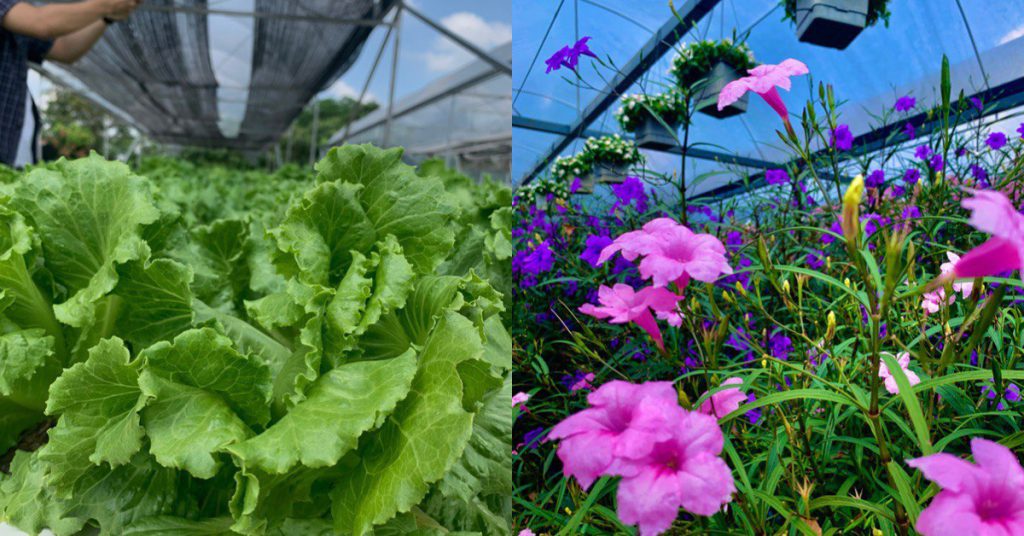 Another way of immersing ourselves in nature at The Acre was through the tractor ride. It took about 30 minutes of waiting for a ride because there were only three tractors and each of the rides takes about 20 minutes to finish its rounds.
To our surprise, the tractor ride came with a tour guide who educated us on the barns and some fun facts about the place.
For example, somewhere throughout these plains, there are rubber trees, banana, and sugarcane plantations.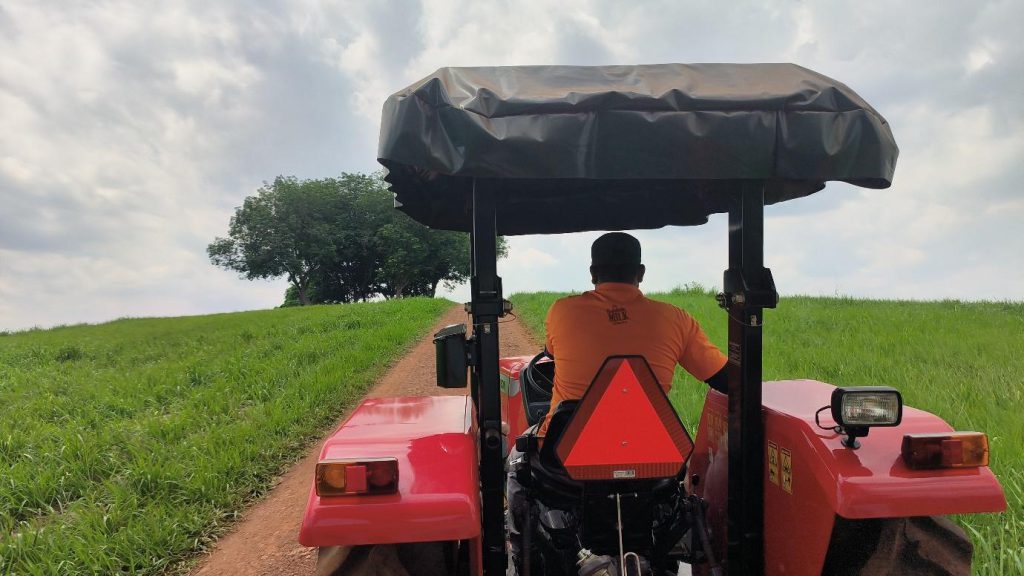 Re-energising with freshly-made food & drinks
In the middle of our visit, we decided that it was time for lunch. So, we headed to the restaurant inside The Acre.
They had hot and cold drinks such as coffee, tea, and other organic beverages also known as "Ladang Thirst" in their menu.
The Ladang Thirst range included Honey Oat Latte and Butterscotch Banana Latte, for example. All the drinks on the menu were priced between RM5-RM15.
Meanwhile, their food was priced between RM30-RM43. The menu included mostly Malaysian-Italian cuisine like pizzas and pastas.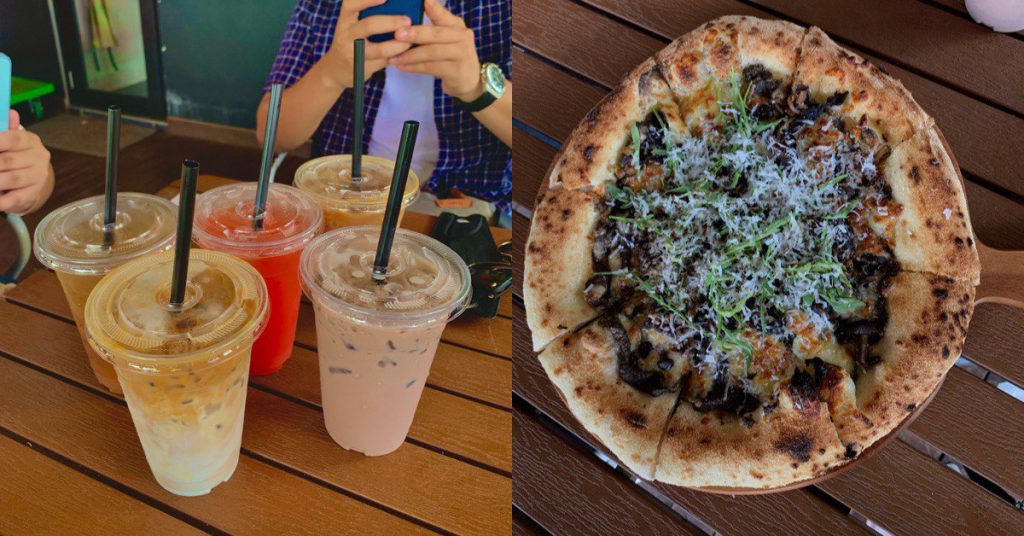 We ordered the Mushroom Jack Pizza (RM43), but to be honest it didn't live up to our expectations.
It was supposed to be a wood-fired pizza but the crust was still doughy and it wasn't as charred as a regular wood-fired pizza should be.
As for the taste, it was very salty in the middle, and the mish-mash of pepper and parmesan toppings did not please our taste buds.
However, one upside of the pizza was that the mushrooms and the microgreens tasted good, as they were quite fresh and crisp.
Enjoying the sweet ending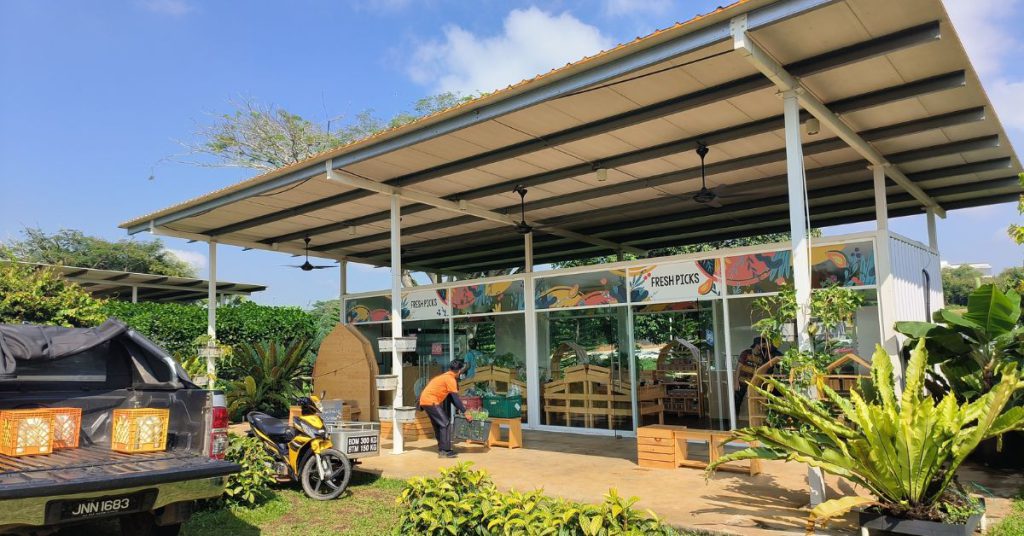 Before we left, we also visited the grocery store called Fresh Picks, where there was some Farm Fresh merchandise and fresh greens. There, I got myself their banana milk and dates.
The banana milk was thick, tasty, and sweet. The dates were soft and rich in texture, their flesh easily peeling off from the seed seamlessly.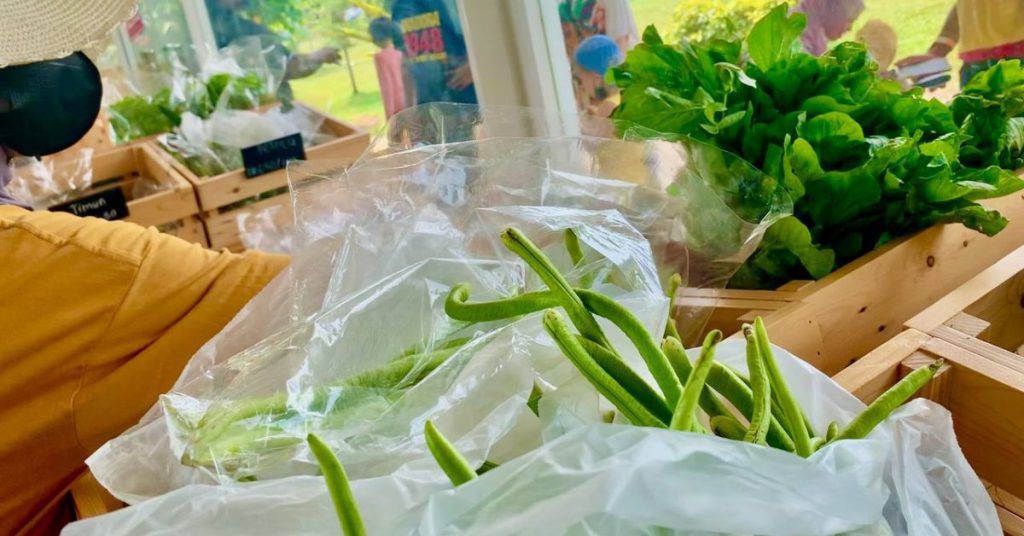 Next, we headed over to JomCha to try out their drinks. I ordered their Brown Sugar Boba Milk Tea and my colleague got herself Oolong Peach Tea.
The Brown Sugar milk tea actually tasted nice and thick but the problem was the brown sugar syrup, it didn't dilute properly with the rest of the milk and was very sticky.
The chunks of concentrated brown sugar syrup coming through my straw ended up making me slightly nauseous.
The Oolong Peach Tea, on the other hand, tasted more like peach than Oolong, but it was still sweet and refreshing, making it perfect for a hot day at the barn.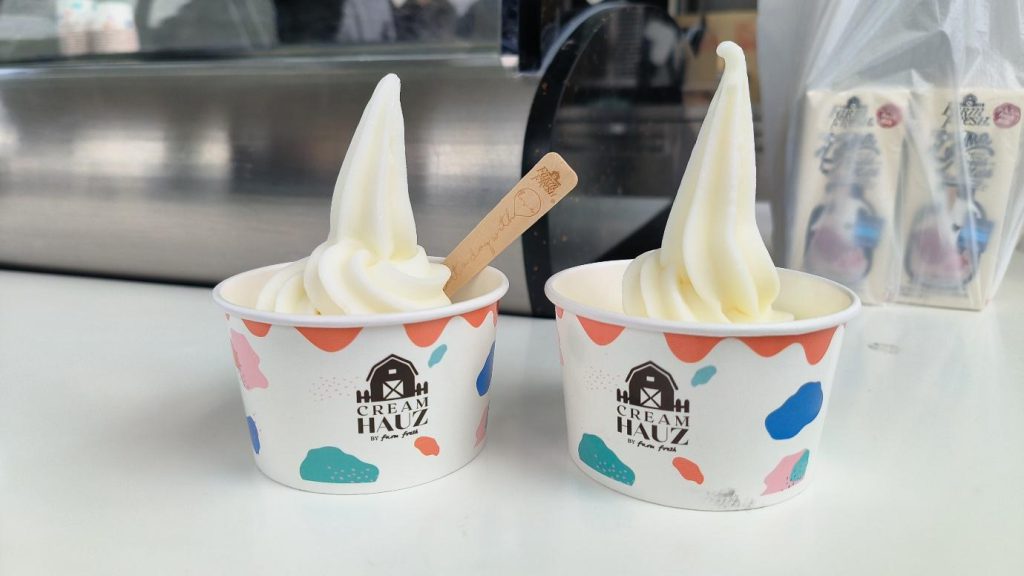 We finished everything off with their famous Fresh Milk ice cream at Cream Hauz, where they only had two flavours, yoghurt and milk.
I would have preferred some toppings like nuts or chocolate syrup, but there were none, so I was a little underwhelmed.
Both the milk and yoghurt ice cream tasted true to form, albeit on the sweeter side. Under the hot sun though, both flavours were a welcome respite. (If you asked me, I preferred the yoghurt.)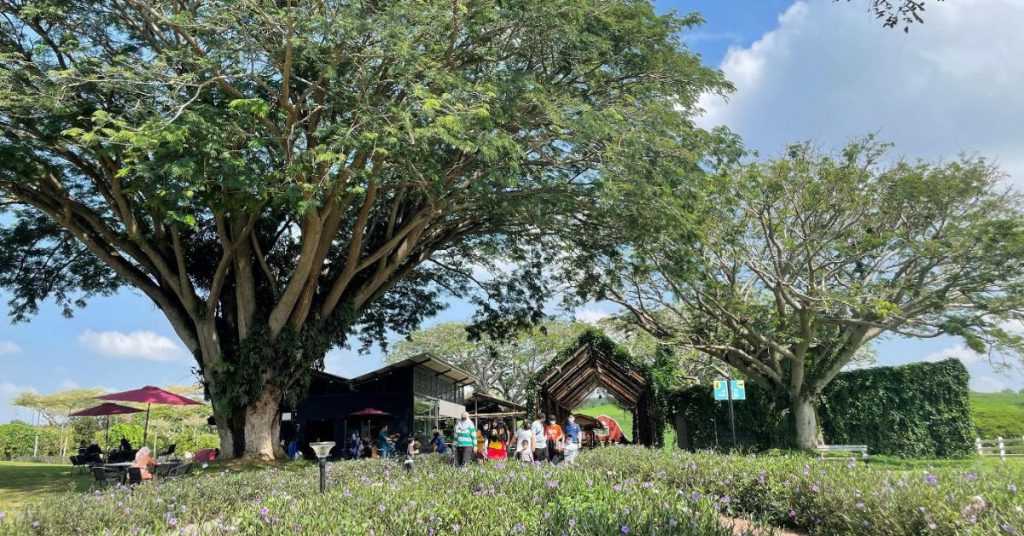 Some suggestions & recommendations
All in all, The Acre is doing a pretty good job with educating people about agriculture and natural dairy production.
But I think that this place could use some informational displays. Whenever we stopped at a specific location (of which there are 24 in total), we did not necessarily know what we were looking at. Due to this, it felt more like an animal display rather than being educational.
The directions were sometimes off too, and we found ourselves lost at certain points. To combat this, The Acre could put up more directories scattered throughout the space to re-orient visitors, or provide QR codes along the way that we could scan for a virtual map.
During the tractor ride, it was also very loud and we could not hear what the tour guide was saying at times, so they could equip the tractor with louder mics to improve the experience.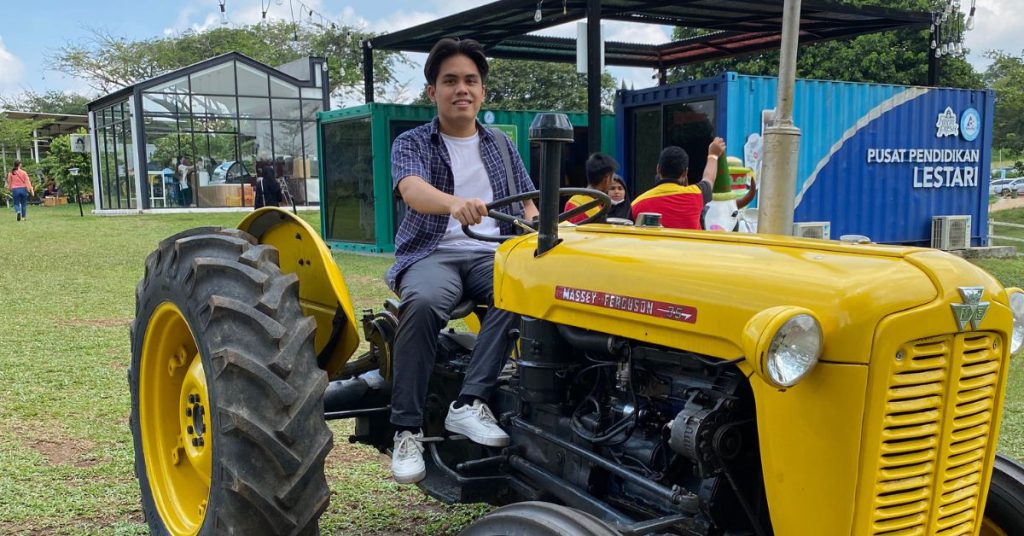 As for recommendations before visiting The Acre, I would say bring loads of sunscreen for yourself (and your friends or family).
I would also recommend a cap or a hat because the sun made my head very hot over the course of about four hours, and I ended up with a migraine at the end of the day.
To get the full experience, trying out lots of dairy products could be involved so pace yourself so as to not overwhelm your system and get nauseous (like I did, a few times during my visit).
The best time to visit this place is around 2-4PM, when the sun is slightly going down. If you're planning for an outing anytime soon, below are admission prices to The Acre by Farm Fresh from their Facebook Page.

The Acre by Farm Fresh
Address: Jalan Maklumat, 43400 Seri Kembangan, Selangor
Contact: 016-206 7133
Website: https://www.instagram.com/theacrebyfarmfresh/?hl=en 
All image credits: DiscoverKL