As a fan of all things food, I'm always on the lookout for new eats or new places to try out.
Ever since my first visit to Passione, I've been craving for a new Italian joint for me to try.
That's when I was introduced to a'Roma dinings.
Stepping into a'Roma, you'd notice that the restaurant looks and feels rustic with a quaint atmosphere that's quite perfect for the lovebirds out there.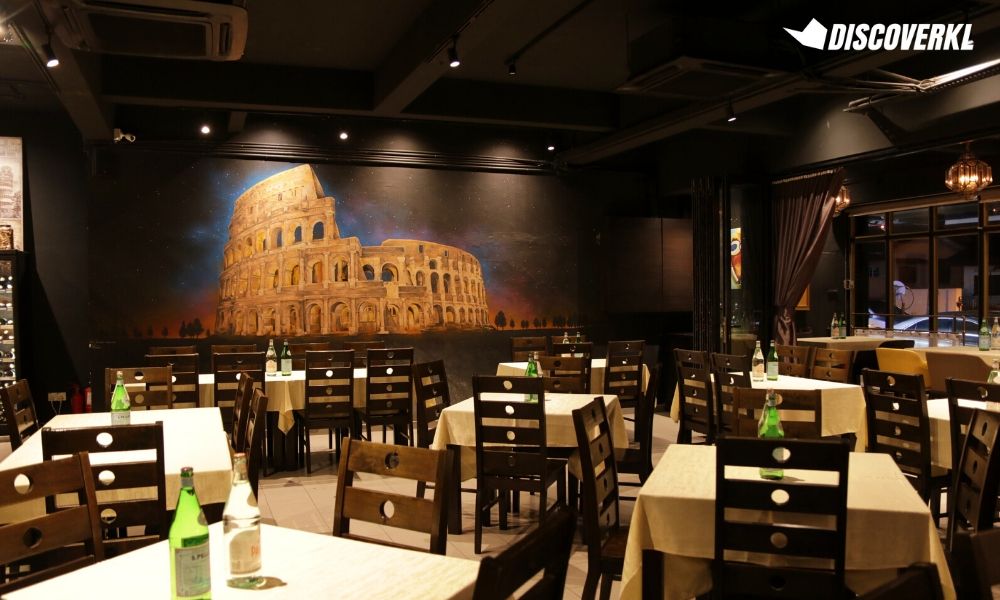 One of the first things you'll see is a hand-drawn mural of the Rome Colosseum, which according to Ken Wong, the Director of a'Roma, was the work of a local artist.
We settled down and browsed through their comprehensive menu of food and wine. While doing that, we noticed that most of the dishes are pork-based, so it's safe to say a'Roma is not Muslim-friendly.
Ken mentioned that a'Roma changes up their menu quite often too and unlike other Italian restaurants, they don't serve Pizza.
Light Bites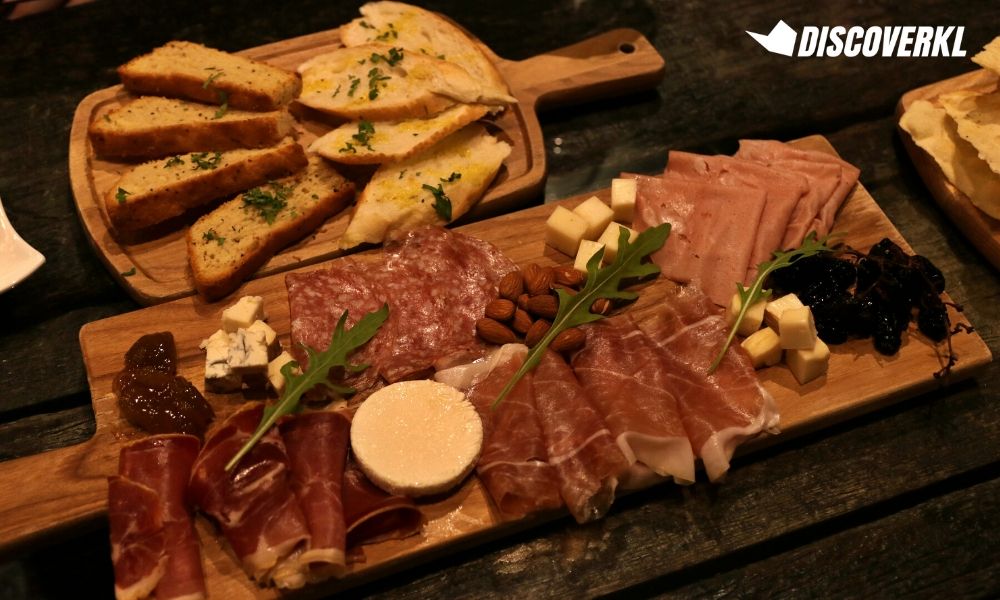 Not too long after, the first appetiser—the Tagliere Di Salumi E Formaggi—was laid on our table. It features a chef's selection of four different cold cuts along with a few artisanal types of cheese to complete the charcuterie board.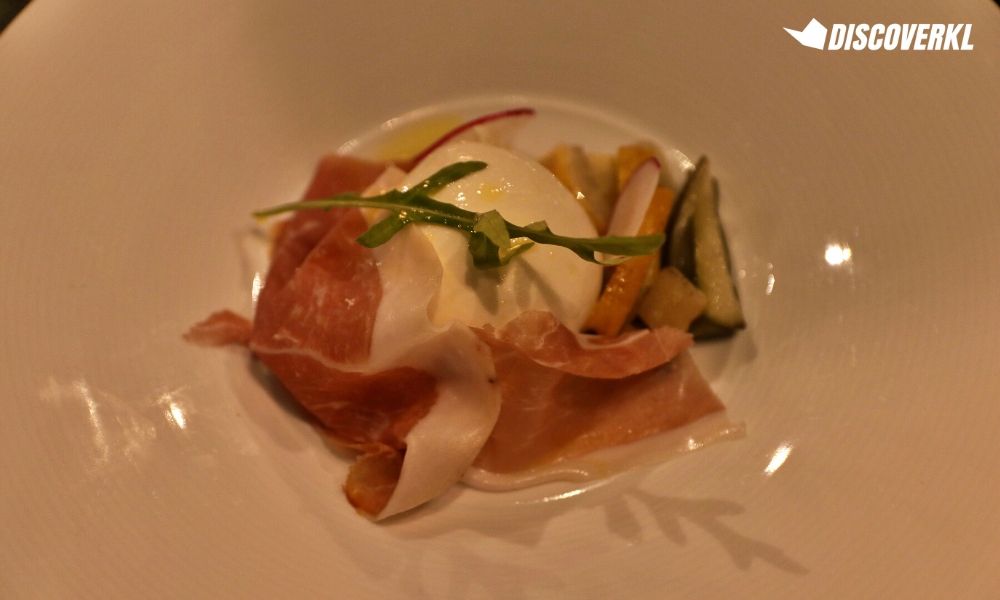 We also got a plate of Prosciutto Burrata E Carpione, which is a dish made of Proscuitto di Parma ham, burrata cheese, and zucchini.
Personally, I enjoyed both of these appetisers as the charcuterie board allowed me to mix and match my own cheese and meat, while the burrata cheese provided a creamy yet mellow experience that did not make me feel jelak at all after consuming them.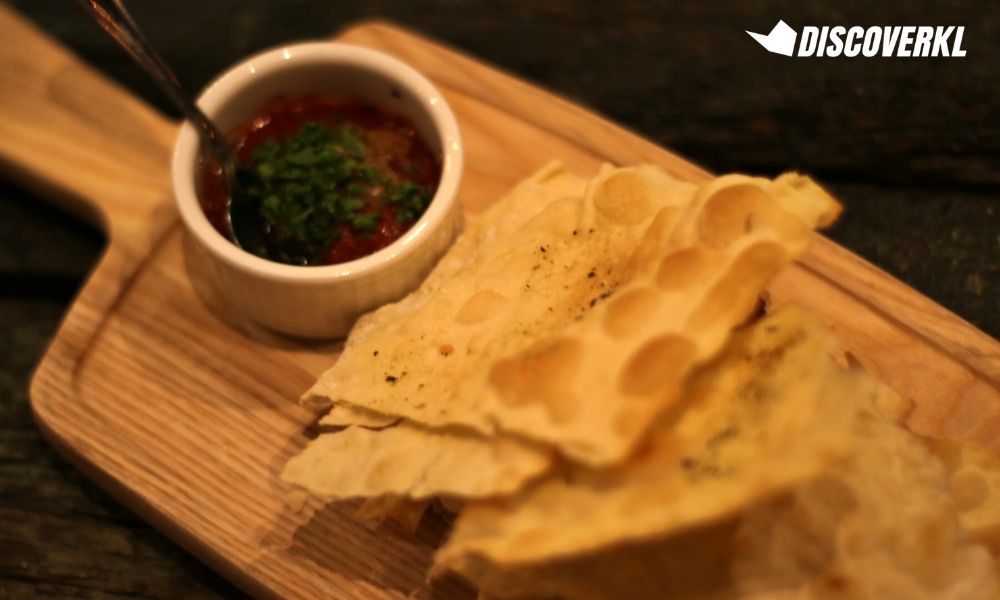 With every meal ordered, a'Roma also offers a complimentary plate of focaccia with tomato salsa for you to share.
Exceptional Service In Mind
a'Roma prides themselves on giving the best service possible for their customers. Ken said that getting the right people and training them has not always been an easy task.
The servers are given the opportunity to recommend their personal favourite dishes based on what the customer desires.
Ken remarked that the servers will have to test the dishes cause they can't recommend food and wine that they've never tasted before.
He said that the dishes will also come out accordingly based on courses, so they'll not prepare the main until you're done with the appetiser.
After all, you wouldn't want a cold pasta for your main course of the night now.
The Main Entries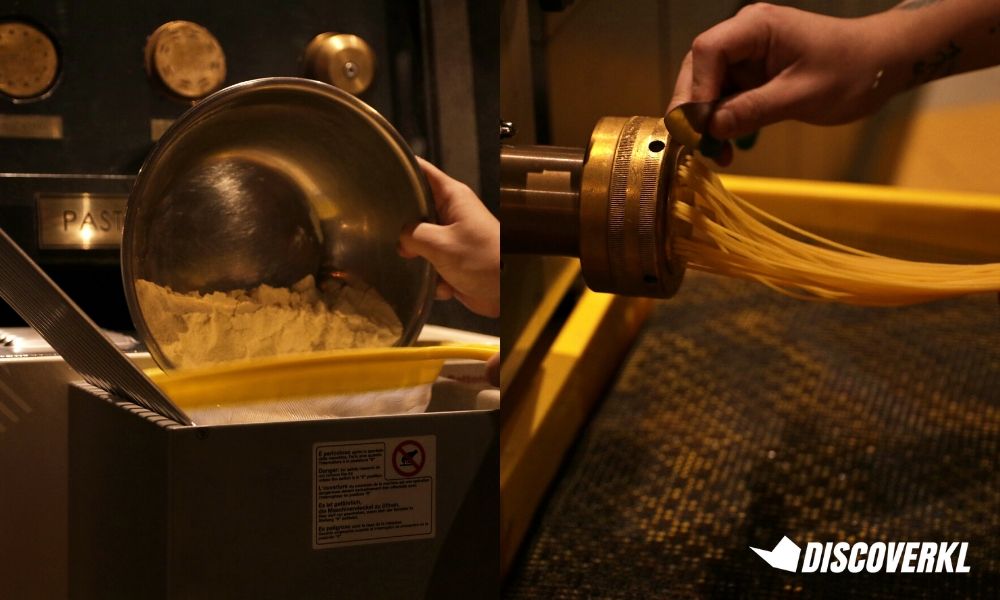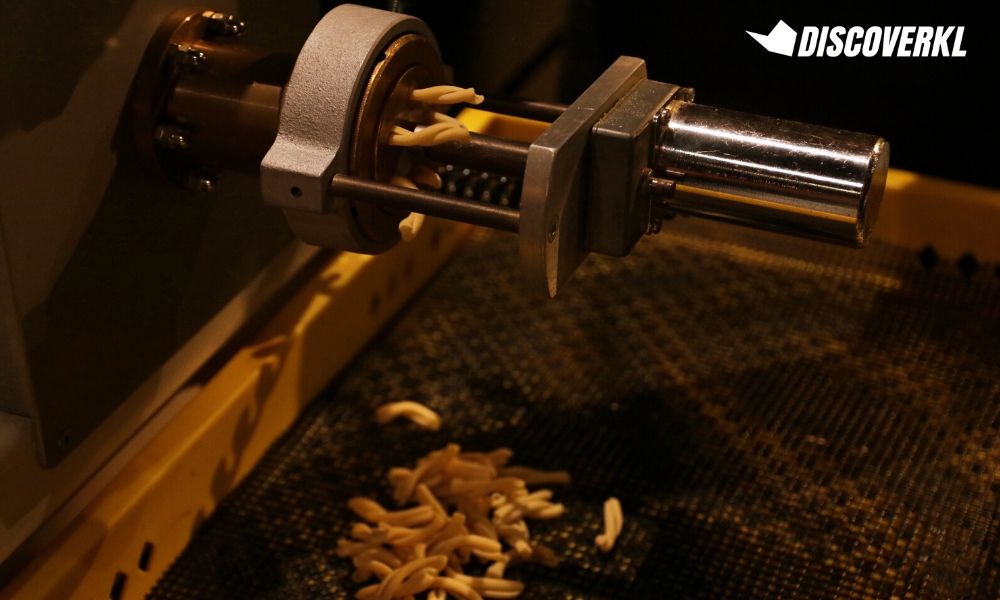 Before we were introduced to the main dishes, we were brought to the side to witness a'Roma's pasta making process. They utilise '00' flour, semolina flour, and eggs to mix their pasta together. The process does take some time, but Ken said they've optimised the process now.
Little fun fact: Ken said that a'Roma doesn't utilise any MSG or preservatives in their dishes, so you can dine happily.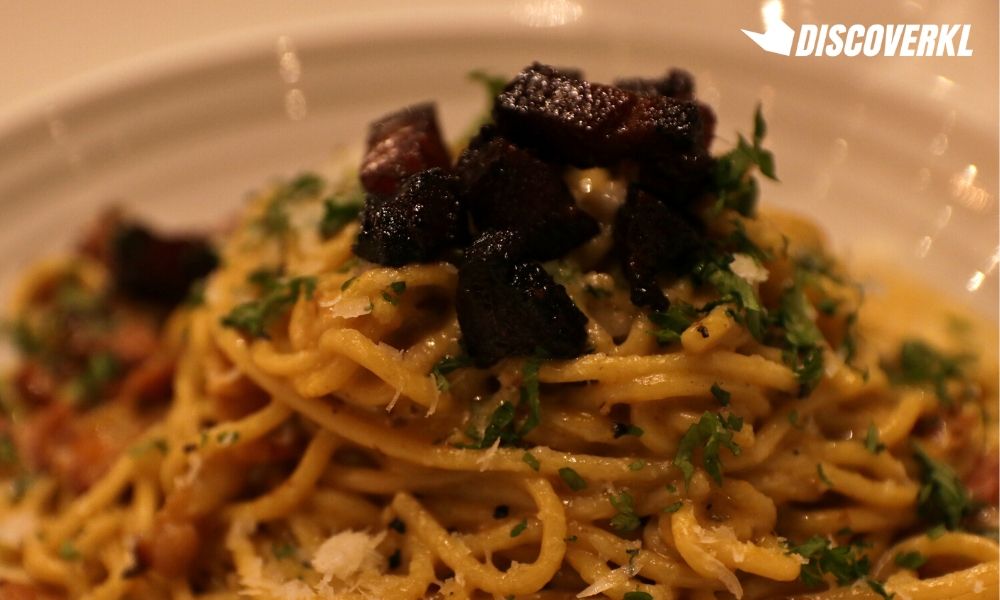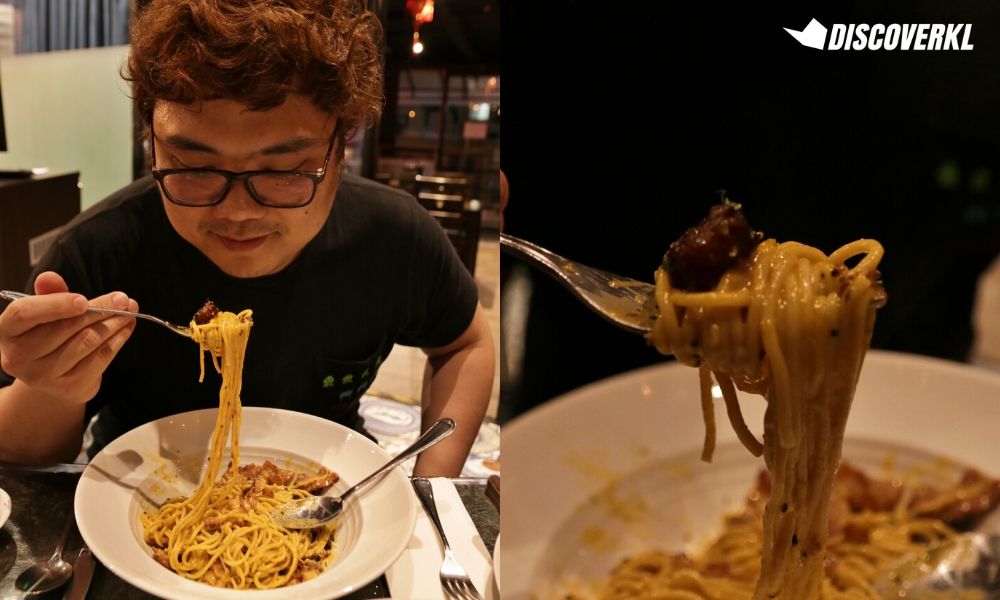 The first dish we had was the Spaghettini Alla Carbonara Con Guanciale.
The dish is basically a traditional carbonara spaghetti pasta, topped with pecorino cheese, kampung eggs, truffle oil and home-cured guanciale (pork cheek).
The result was: a creamy dish that utilised no cream. When Ken told us that it used no cream, we were taken aback because of how creamy the dish felt to us.
Also, do note that the chef recommended us to not delay eating this dish as it'll not taste the same once it cools down.
Because the first dish was already our favourite, the expectations were quite high that night.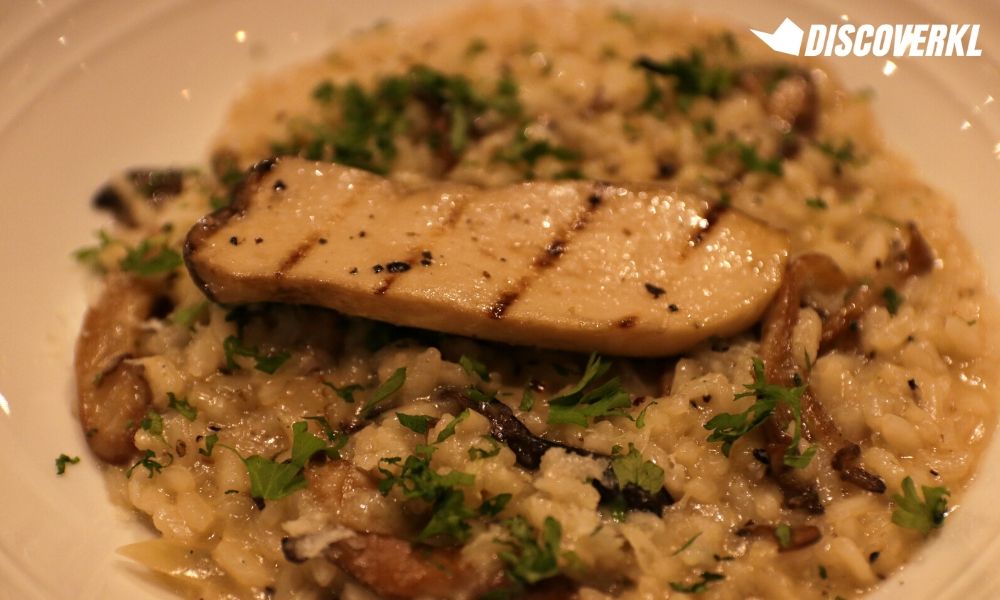 The next dish to arrive was the Risotto Ai Funghi, a risotto dish with a mixture of mushrooms and grana padano cheese. If you're a fan of mushroom and creamy rice, you'll definitely enjoy this dish just like I did.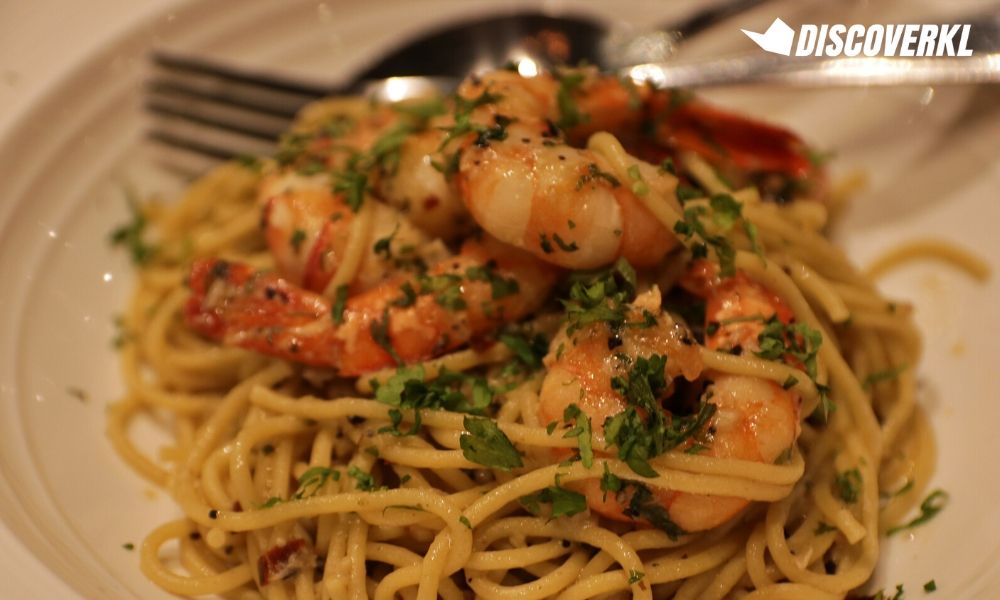 Served at the same time was the Spaghettini Aglio Olio Con Gamberoni. As the name suggests, it is an aglio olio dish, but in a'Roma's case, topped with tiger prawns. The prawns were done just right, so they weren't chewy at all.
However, the dish did have quite a spicy kick to it. So, if you're not into spicy food, then you should tell the chef to tone down the chilli flakes.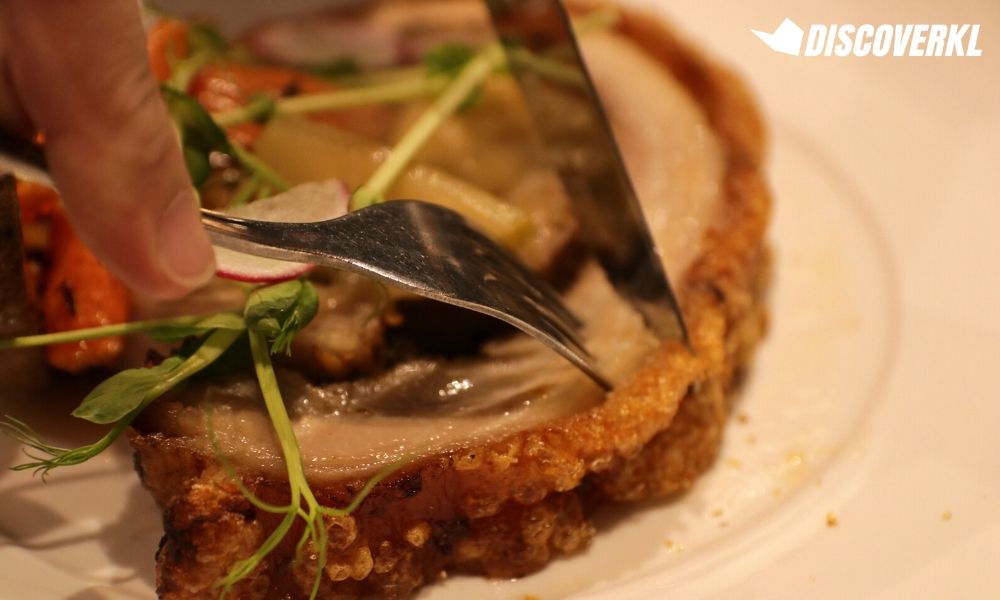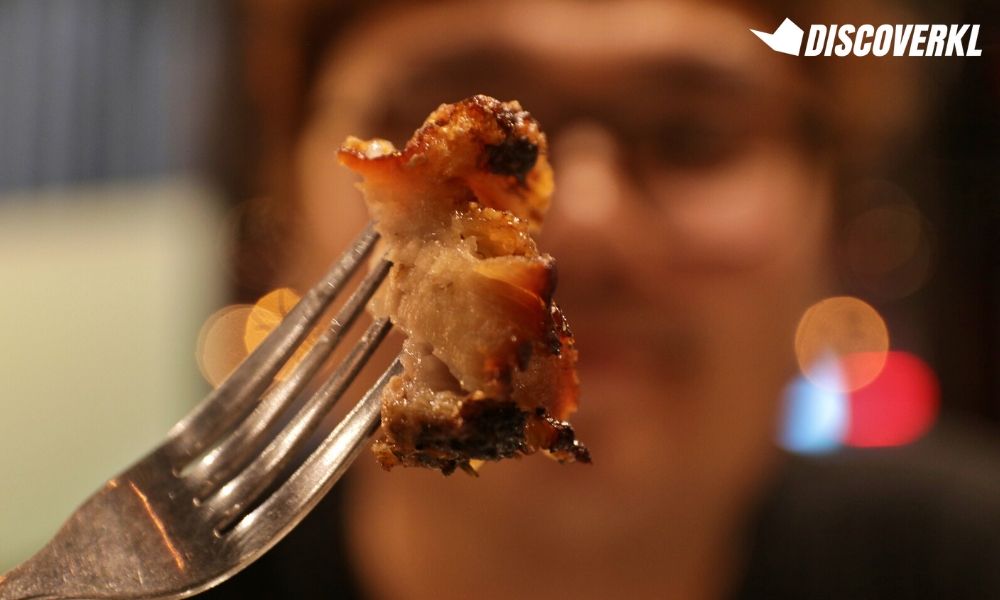 Last but definitely not least, we also had the Porchetta which featured a pork roast stuffed with dried fruits and garnished with carrot and roasted pumpkin.
The pork was oh-so-juicy and the dried fruits added a little sweetness to the meat which was a welcome addition to the overall complexity of the dish.
Not to mention, the pork skin was crunchy to the bite, making it a satisfying dish to just cut into.
Just Desserts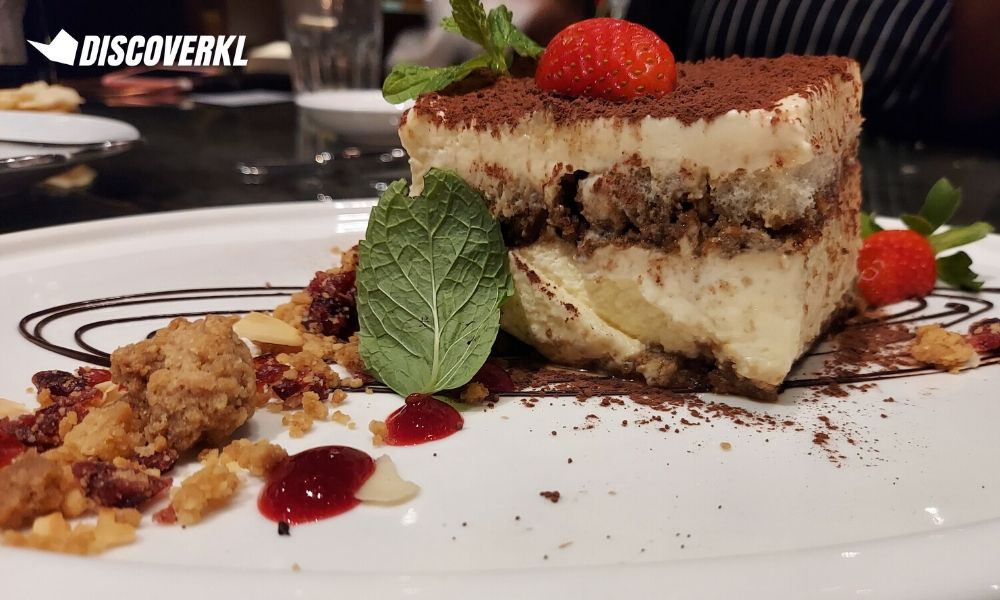 As for desserts, we settled with a plate of Tiramisu.
The tiramisu was quite tasty with a healthy dose of coffee and cheese—and maybe it's just placebo, but we felt like we tasted a hint of alcohol in the dessert.
Though Ken confirmed that there was no alcohol in it. Originally, the recipe had alcohol in it, but they tweaked it so kids could have a dessert suitable for them too.
Final Thoughts
a'Roma dinings was quite an interesting experience. They had good food and a relaxing atmosphere, which is perfect for a date night in my opinion.
Do note that on the day of our visit, it was a quiet night, so your experience might differ compared to a busy night.
And speaking of date nights, they have a Valentine's date night menu on February 14. So if you're thinking of going on a date, you should give this place a try.
In my case, I'd definitely come back here again (even by myself) if I wanted to get my pasta fix. Or, don't be like me and bring a date along.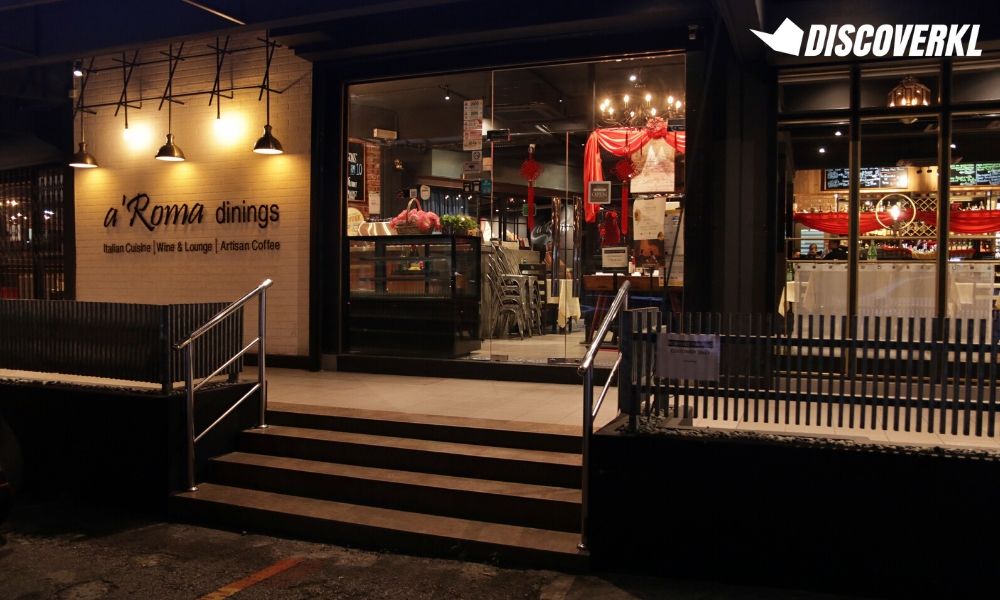 a'Roma dinings
Hours: Tuesday-Thursday: 4PM to 10:45PM, Friday-Sunday: 11:45AM to 11PM
Address: 1, Jalan 20/14, Taman Paramount, 46300 Petaling Jaya, Selangor
Website: https://www.aromadinings.com/
Tel: 03-7865 9829