As Malaysians, we're exposed to all kinds of buffets ranging from Korean BBQ, Hotpots, Japanese, and more. But as of October 2019, we officially have an additional option, Italian!
Of course, Italian buffet is nothing extraordinarily new. You can find it in almost every hotel buffet (usually as a side) and they often offer the same things like pizza and pasta.
Passione Ristorante Italiano is located smack dab in the middle of busy Sri Petaling. The non-halal doors of Passione have been open since 2018, offering patrons a taste of authentic Italian cuisine.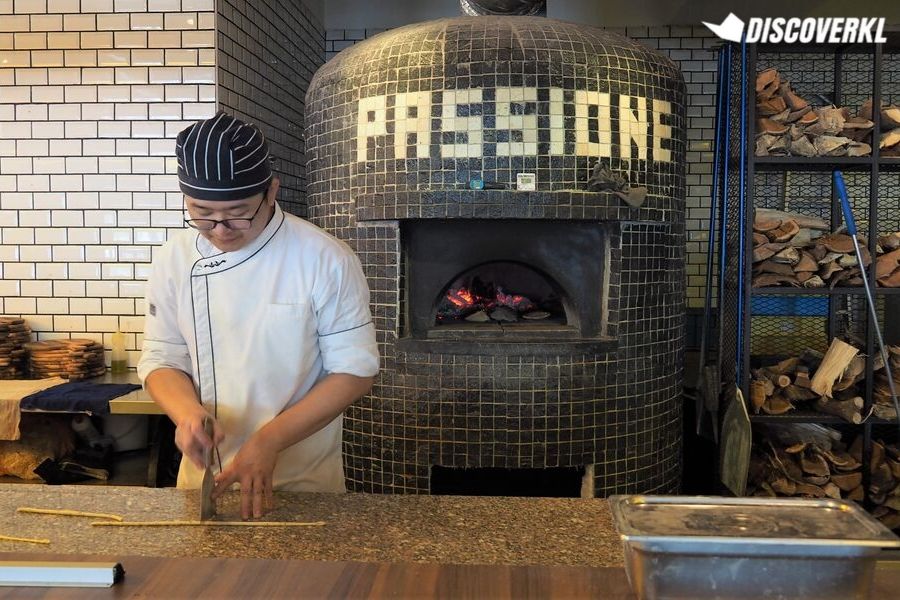 As someone who has tasted authentic Italian food before when I was in Rome and Venice, I couldn't wait to polish off some Italian food once again.
An Affordable Trip to Italy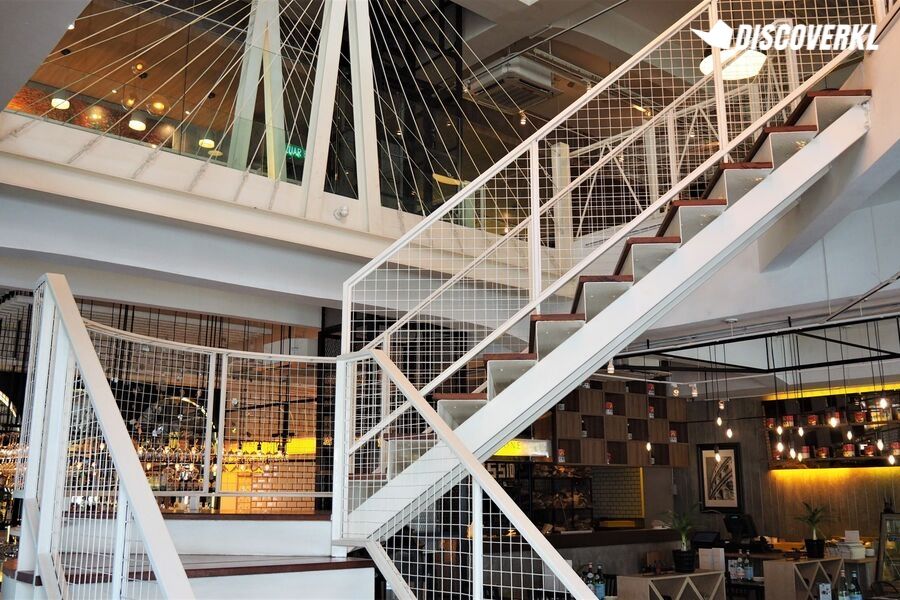 My first step into the restaurant allowed me to see almost everything Passione had to offer: on my right, I spotted cold cuts flown in from Italy along with Passione-branded sauces, as well as a wood-fire pizza oven. On my left, I saw a bar filled with various alcohols.
After picking my seat, it didn't take long before I went to check out what Passione was offering for that Sunday's buffet.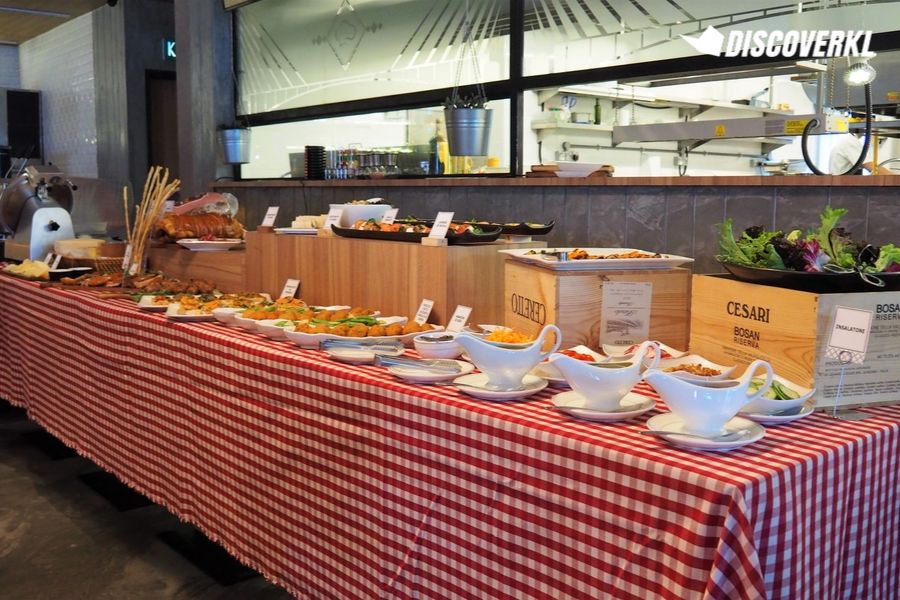 As I filled my plate with a plethora of appetisers, I drooled at the thought of the endless cheese-filled dishes that awaited me.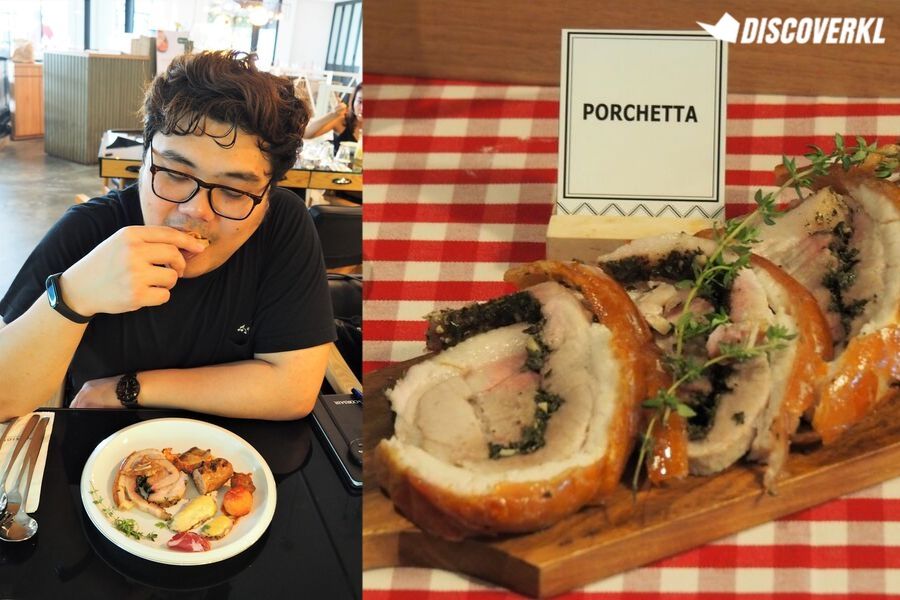 My first dish was the Bruschette Con Avocado & Salmone. It is simply bruschetta bread with avocado sauce and salmon. The salmon was mouthwatering, but the bread was sadly a little too chewy for my liking.
I then took a bite of the Porchetta. If cut similarly, it could disguise itself as siew yoke and the first sound you hear is the sound of crunchy pork skin.
The meat underneath it was juicy and wasn't fatty to bite into. Combined with a mixture of herbs that danced on my tongue, this definitely kicked off my appetite and left me wanting more.
Brought To You By A True-Blue Italian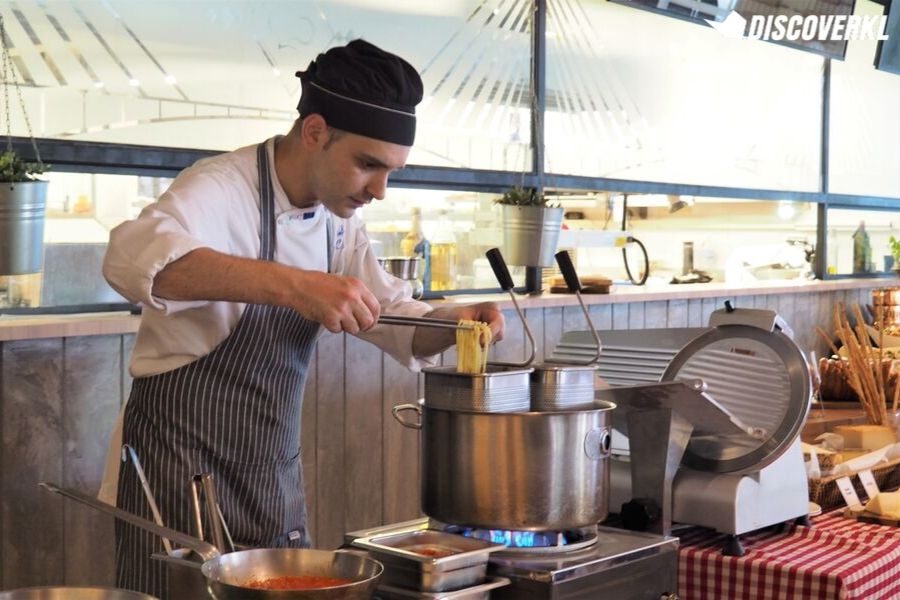 Chef Stefano Criber, the in-house chef for Passione, mentioned that having a buffet is an ideal solution for people that wish to try different types of Italian dishes.
Whenever we go to Italian restaurants, we often resort to ordering the same familiar dishes, be it out of fear of trying new things or not knowing how to pronounce the dish.
He explained how Passione's buffet was ideal and approachable, "The menu is simple, we have everything from starters to desserts. Everything we made is home-made—the bread is made here, the flour and cheese are even imported from Italy."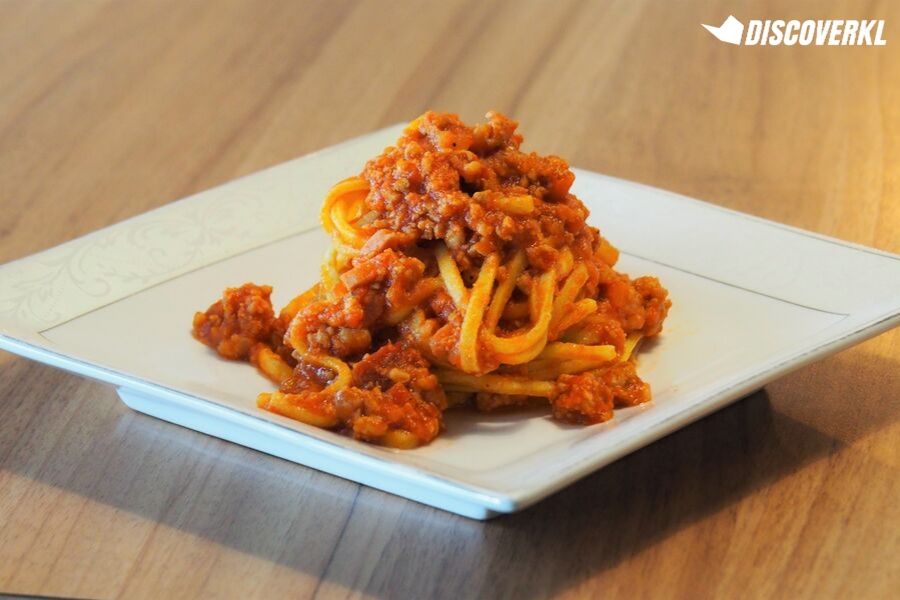 Aside from the regular buffet, you can also have something a little more extra. You can order a Chitarra Al Ragu Di Maiale & Salsiccia (spaghetti pasta with minced pork ragu and pork sausage) that is cooked on the spot, right in front of your eyes.
The pasta was slightly thicker than the traditional ones that we have in stores, and biting into it revealed the bounciness of the pasta.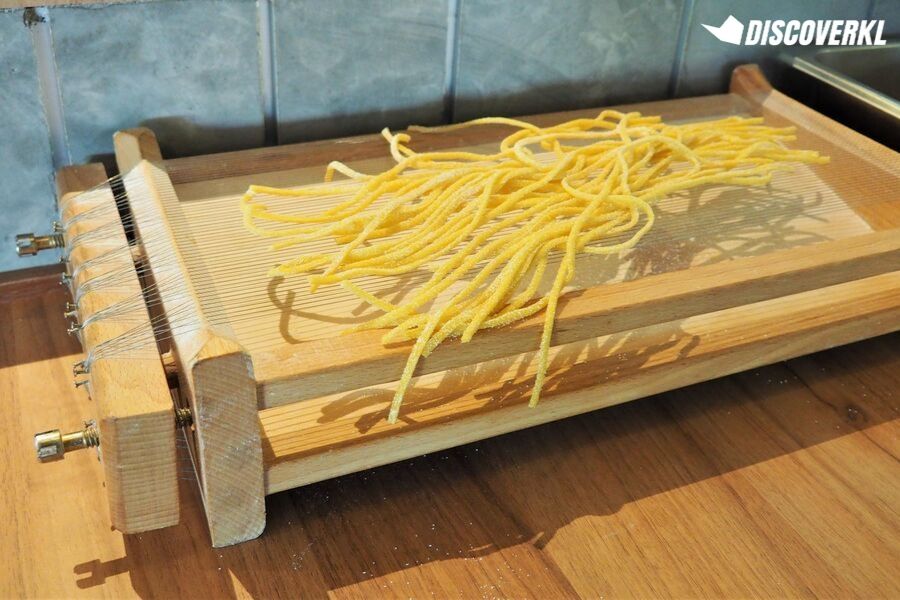 The chitarra portion of the name comes from the method of making the pasta. It utilises music wires to cut the pasta into strands and originates from Abruzzo, the chef's hometown.
An Unexpected Personal Favourite
I then made my way to the pizza section of the buffet. I grabbed myself a slice of Parzerotti Fritti. A Panzerotti Fritti is a pizza dough ravioli stuffed with ham, mushroom and mozzarella.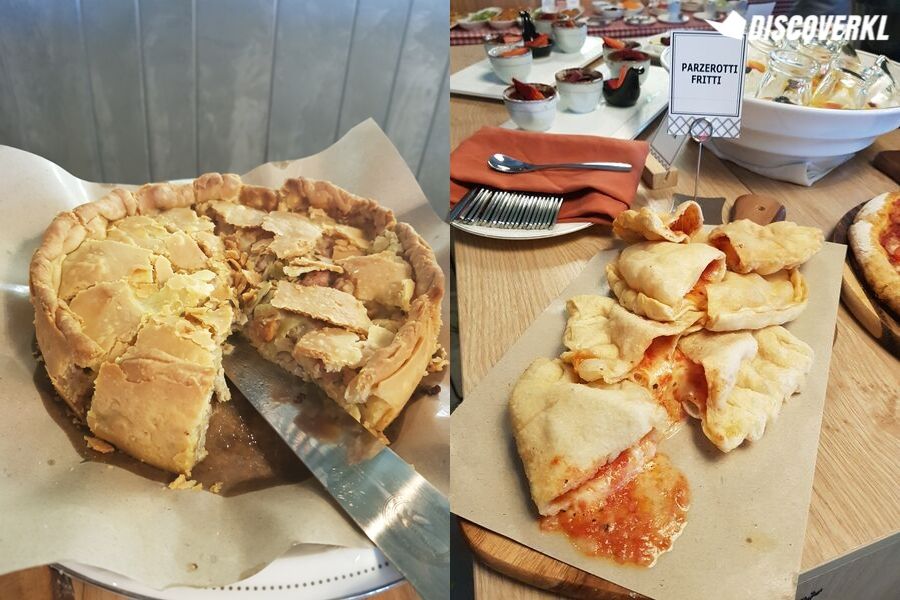 At first glance, it might look like an enlarged curry puff. However, the first bite immediately set it apart. The dough was light, crunchy and airy, while the second bite sent a two-pronged attack to my senses with its melt-in-the-mouth cheese and tomato sauce.
I grabbed the Torta Salata Carciofi & Salciccia next. It was a pastry stuffed with sausage, artichoke and mozzarella cheese. Again, the dish itself didn't feel heavy or overbearing. The pastry was light and the artichoke gave it a little bit of a crunch.
When Too Much Cheese Becomes An Issue
Feeling myself getting full and "jelak" from the over-stimulation of cheese and flavours, I decided to order the Grapefruit Refresher. It combines grapefruit with tonic water and just like its name suggests, my tastebuds felt refreshed and I went on for another round of sampling.
Jumping back into the Pizza section, I nabbed myself a slice Seafood Pizza. I found it a little funny that the mussel still had its shell intact; I had to take out the shell, then drop the mussel back in to eat the pizza.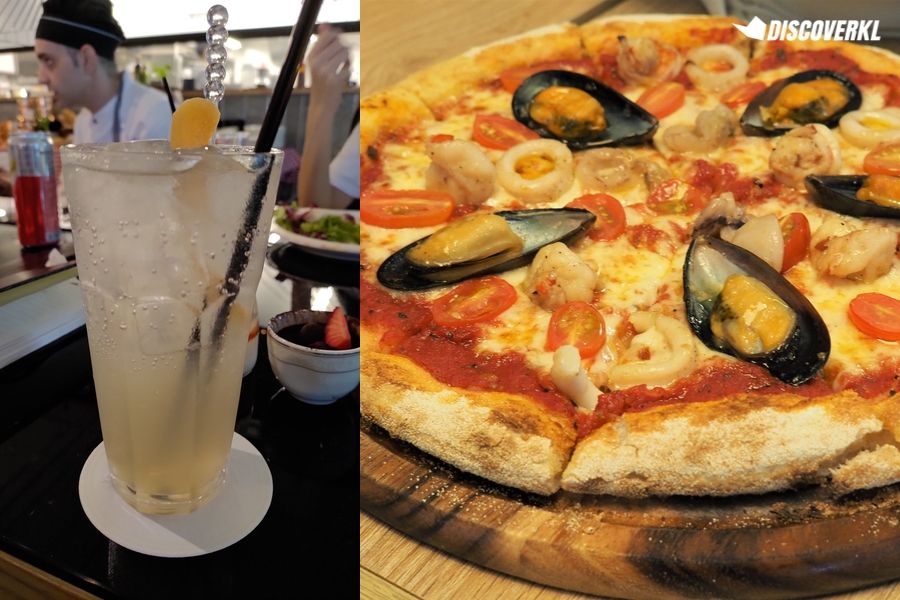 It tasted quite similar to a Margherita pizza with a hint of seafood. The crust was chewy and could easily be a very filling main dish if you don't plan on sharing it.
To end my brief over-indulgence at Passione, I took up some desserts in the form of a mango panna cotta. The panna cotta was smooth and delectable, and the mango gave it a sour punch that my tastebuds needed to end my trek over the mountainous Italian spread.
-//-
Overall, my experience with Passione was an interesting one. I thought that a buffet with just Italian food shouldn't work because you'll get too used to the taste and the flavours.
However, I found that if you pace yourself and try different things with different flavour profiles, you'll do just fine.
Ultimately, it helps expand your Italian palate so that next time, you'll be less afraid of ordering a dish with a name you don't know how to pronounce.
Every two months, Passione will also change up the theme of their special menu. For August and September, they offered up dishes from Napoli. As for October and November, they will be showcasing dishes from Venice.
Passione Ristorante Italiano serves an ala carte menu during regular opening hours. The Italian Buffet Brunch is only available every Sunday from 11 AM to 2:30 PM. Please call to book your slot for the buffet.
Passione Ristorante Italiano
Price: RM58++ (Adult), RM38++ (Children under 130cm)
Hours: 11 AM to 2:30 PM (Lunch); 6 PM to 11 PM (Dinner); Opens everyday except for Tuesday
Address: No 19, Jalan Radin Bagus 9, Bandar Baru Seri Petaling, 57000 Kuala Lumpur.
Website: Passione Ristorante Italiano
Tel: 018-2023973