Hosting an event is never easy and for some, it can be nerve-wracking when it shouldn't be.
Whether you're hosting a baby shower, an engagement celebration or a wedding, it's a significant moment in your life and it should be memorable—that includes the planning process too!
When one thinks of Eastin Hotel, the immediate thing that springs to mind would likely be a luxurious place of stay but you can actually host your events here as well.
Here are a couple of reasons why you might want to consider Eastin Hotel for your next event, specifically at the Executive Lounge, which is located on the 17th floor of the hotel.
1. It's only available exclusively for guests on the Executive Floor and guests who purchase rooms with executive benefits.
There are definitely those who would pay for exclusivity and by staying on the Executive Floor, you get just that. The Executive Lounge is available for booking by those staying in the Deluxe, Executive Deluxe, Eastin Deluxe and Eastin Family Deluxe rooms with executive benefits.
Additional perks for executive benefits guests include a 10% discount when dining at any of Eastin Hotel's F&B outlets, as well as 20% off on laundry services.
2. It's perfect for intimate events.
Admittedly, not everyone's into large gatherings where the entire family, their friends and their acquaintances are invited. The executive lounge is able to hold 50-60 guests comfortably at any given time so you'll be able to mingle with only the ones who matter.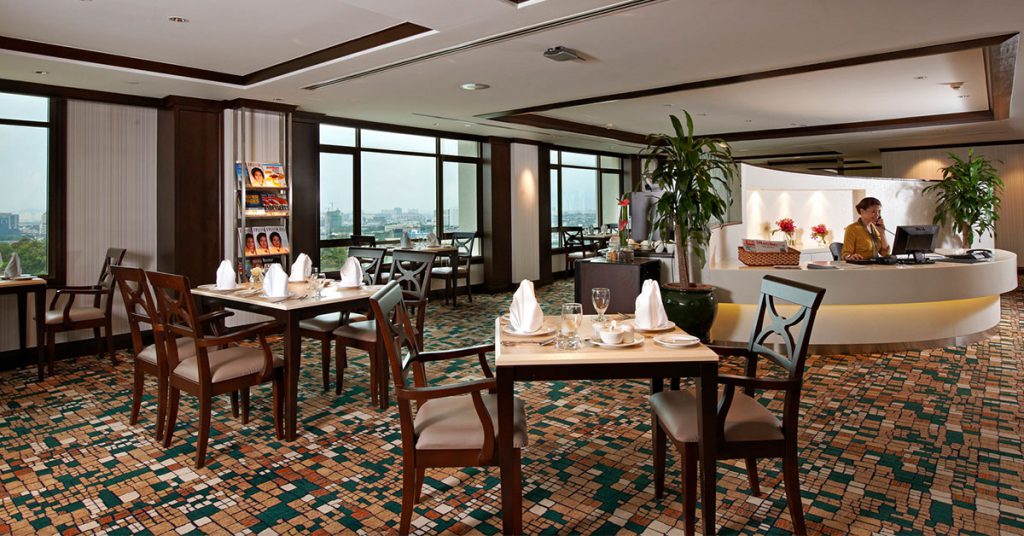 3. Complimentary evening cocktails are provided from 5pm-7pm.
If there's any excuse to enjoy some bubbly, it's when you get them for free. Complimentary for those who book rooms with executive benefits, evening cocktails are served for a 2-hour period in the evening—the perfect time to chill and unwind.
4. Meanwhile, breakfast, tea, coffee and juices are provided in the morning, from 7am-10.30am.
If you're one to latch on deals, you'll love the fact that refreshments are provided in the morning for guests with executive benefits. Not to mention, complimentary internet access is provided so you can give your mobile data a rest and surf the internet to your heart's delight.
5. Stay-in guests with executive benefits can enjoy an express check-in and check-out process.
This is available exclusively for guests with executive benefits only whereby you will enjoy express check-in/check-out upon arriving for your stay at the Eastin Hotel. Living life in the express lane? Yes, please.
6. You'll have complimentary usage of the meeting room on the 17th floor for up to an hour.
Whether you're having a last-minute meeting with your fellow event planners or would just like a little peace and serenity prior to your event, the room is all yours for an hour, after which a rate of RM100++/hour applies.
7. You won't have to sign on to a specific event planner or event DJ.
There are definitely those who are more picky about who their event planner is. As Eastin Hotel does not require one to sign on to a specific event planner, you're free to employ your own for your event. The same applies to your event DJ as well.
BONUS:
The Grand Ballroom is located on the Lower Ground Floor of the Eastin Hotel and it's ideal for those who are looking to throw a more lavish celebration, think 500-900 guests.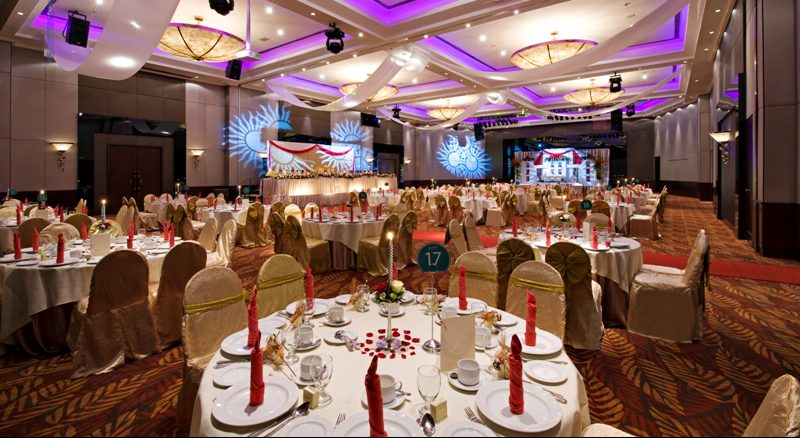 Suited for events like weddings and company events, this 676 square metre ballroom comes complete with a projector and other key amenities and facilities like a surau and a private room for last minute preps.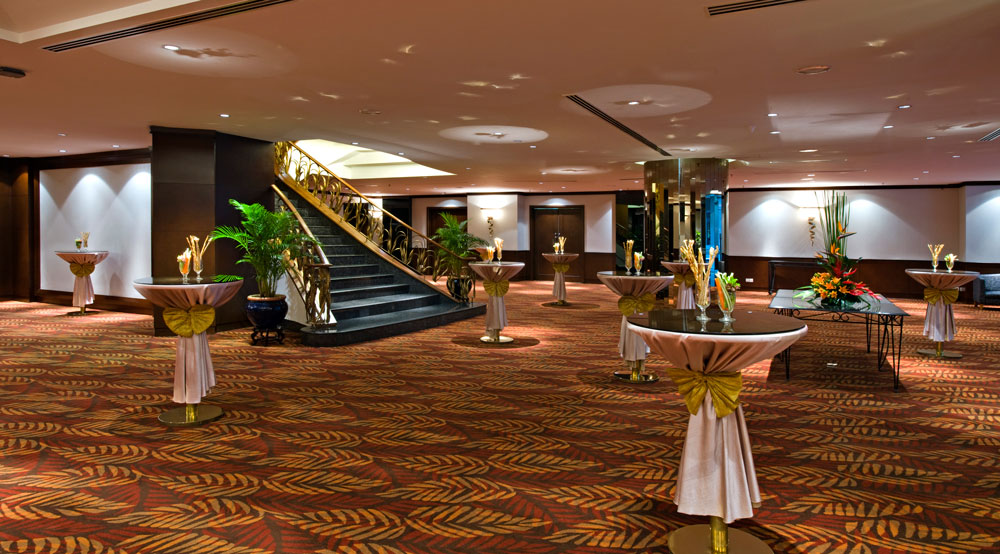 The ballroom is also pillarless meaning more room to mingle with guests and a wide angle view with no blocking pillars.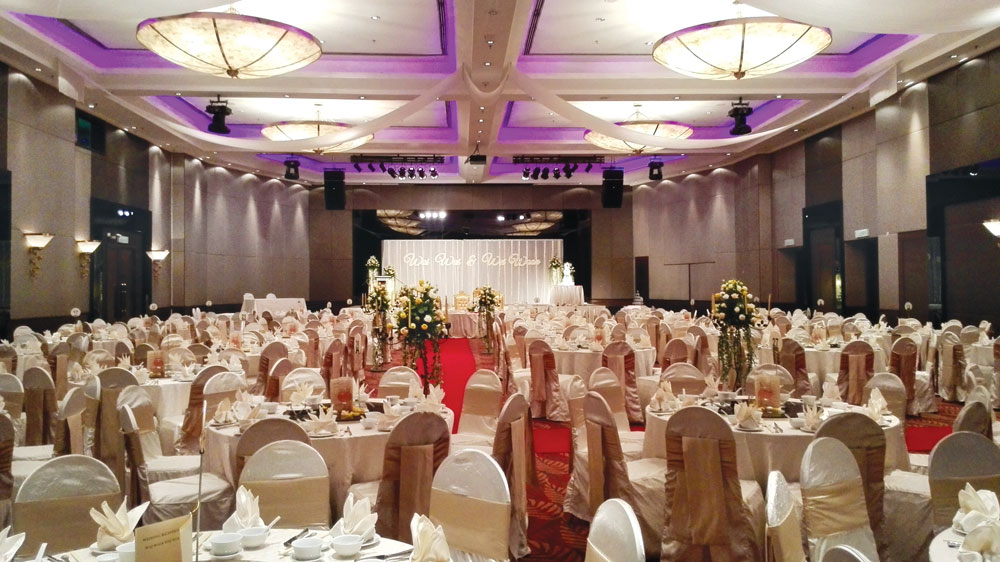 Depending on what you're looking for at the next event you're hosting, the experience can be a private and intimate one, or a festive celebration with all your groups of friends from different periods in your life—after all, you should be the one calling the shots on what matters most to you. 😉
To find out more about the Executive Lounge or Grand Ballroom at Eastin Hotel, click here.
This article is written in collaboration with Venuescape.