Every year, party-goers and Instagram scrollers alike look forward to this annual festival to light up their stories and spice up their 'grams.
This year, Netflix's much-loved universe, Stranger Things, took over the Instagram game with an installation featuring all three seasons of the show. They had three feature walls with bicycles, the KL city skyline and Stranger Things fan art, a row of old school arcade machines, a Hawkins van and an infinity room emulating the Byers living room.
Here are 9 moments, things and installations that got every Stranger Things fan giddy with excitement!
1. The Byers' Living Room with Infinity Lights aesthetic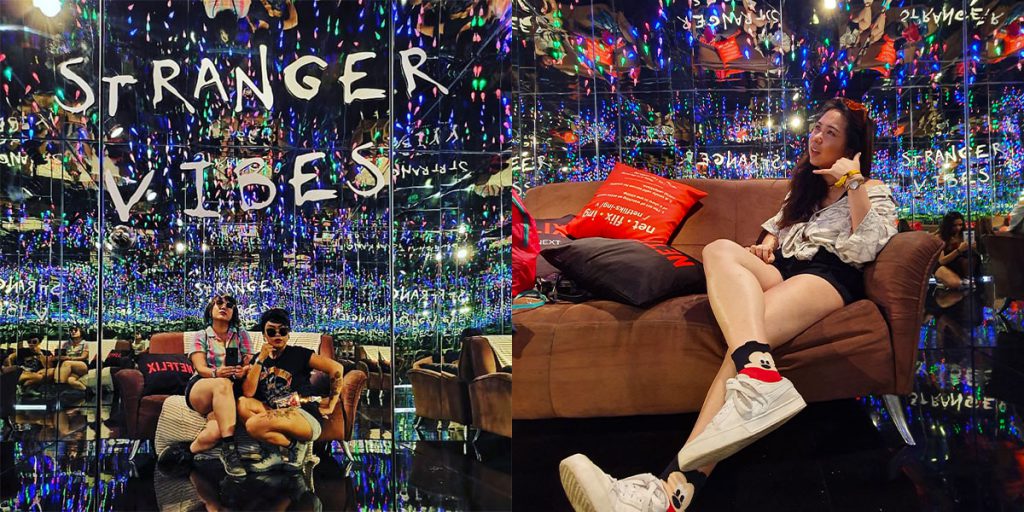 This room was created from a scene in season one when Joyce bought all the Christmas lights from the departmental store to prove that Will was communicating with her through them.
To create the infinity effect, the room was lined from floor to ceiling with mirrors. A scraggly writing of the words "Stranger Vibes" and a brown sofa added to the indie obscure feels.
2. Channeling your inner kiasu Max Mayfield at the arcade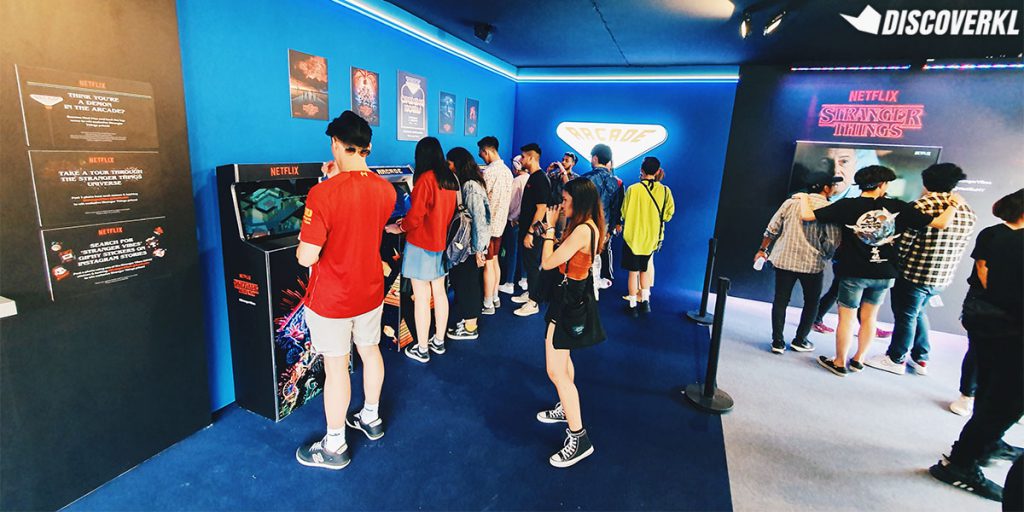 Introduced in season 2, this red-haired character is the ultimate cool chick that you wouldn't want to mess with. Making her entrance into the series as the girl who beat Dustin's high score on Dig Dug in the Palace Arcade, party-goers were given the chance to do that too!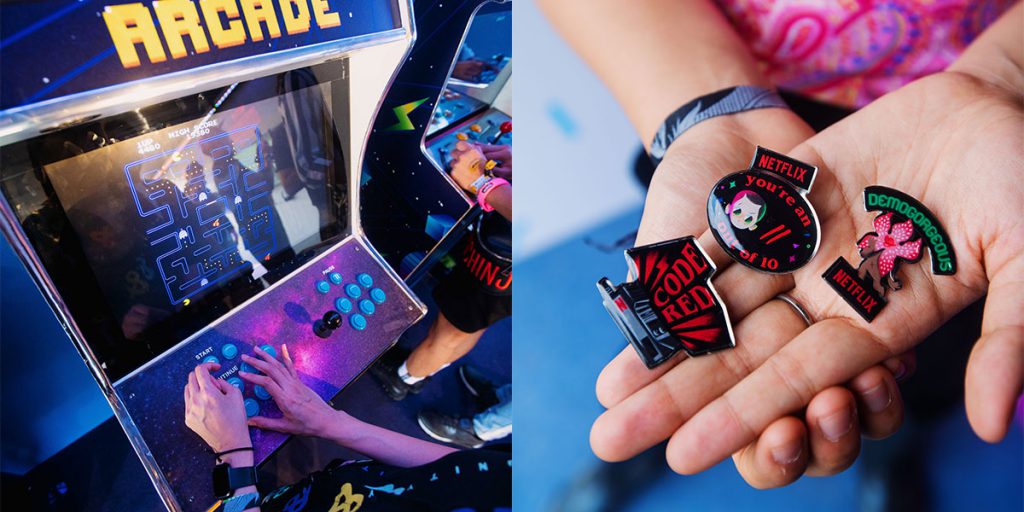 While you may not be accepted into The Party, being able to label yourself as MADMAX and bring home some cool swag like enamel pins and a tote bag is enough to make some of us give the game a try.
3. Stranger Things apparels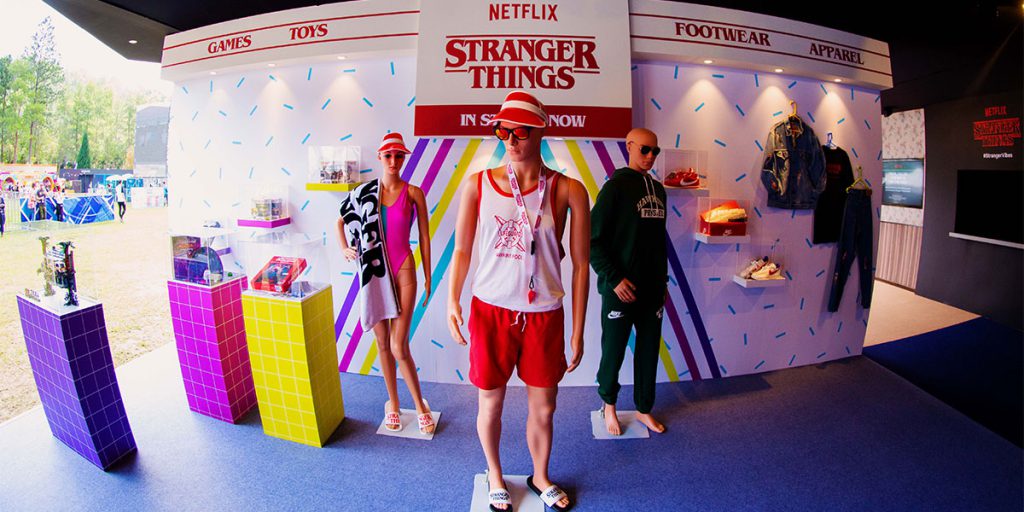 Now everyone can channel their Stranger Vibes IRL! Paying tribute to the '80s summer fashion are their collab pieces with fashion conglomerates like Levi's and Nike. Some featured pieces include sweet kicks and denim jackets.
There's even Billy Byers' swim guard outfit that's got every mom and lady in Hawkins swooning to his charm.
4. This impressive Hawkins and Upside Down Lego creation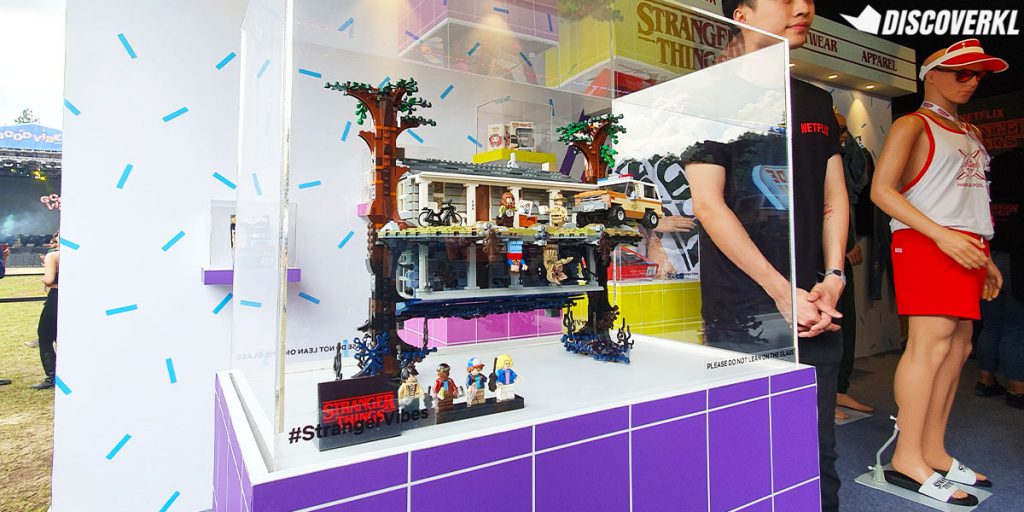 If you're all about the brick, this Lego recreation of Hawkins and the Upside Down world with characters like Chief Hopper, Joyce Byers, Eleven, Mike, Lucas, Dustin and Will should be on your wishlist.
The beauty lies in the details like Mike's flashlight and walkie-talkie, Hopper's coffee mug, Joyce's flashlight and the drawing of 'Will the Wise', and even Eleven's waffle.
Read all about it here.
5. The Mind Flayer perched on the roof of Starcourt Mall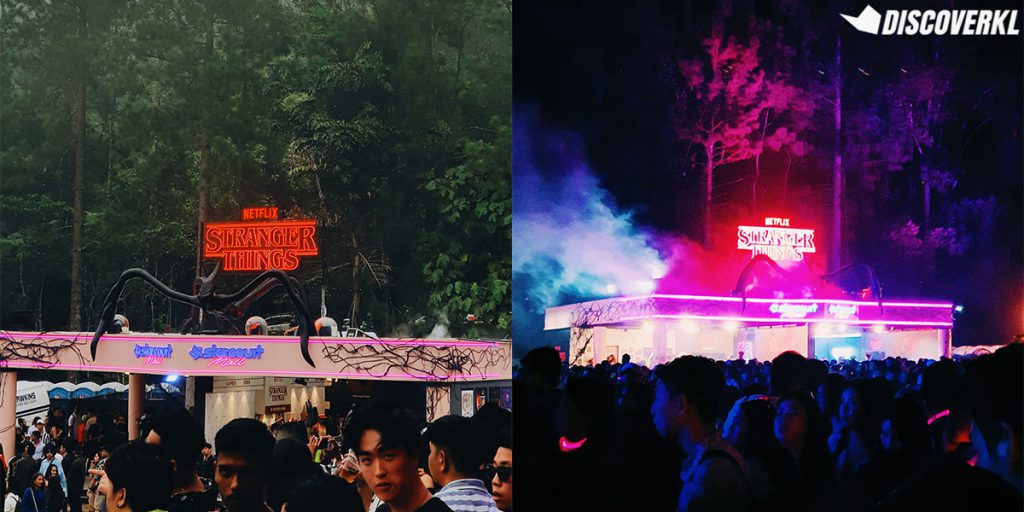 Combined with the fog, some added smoke and bright red neon lights, this made for an aesthetic 'gram shot, from day till night.
6. Taking over the characters as you flee from the Mind Flayer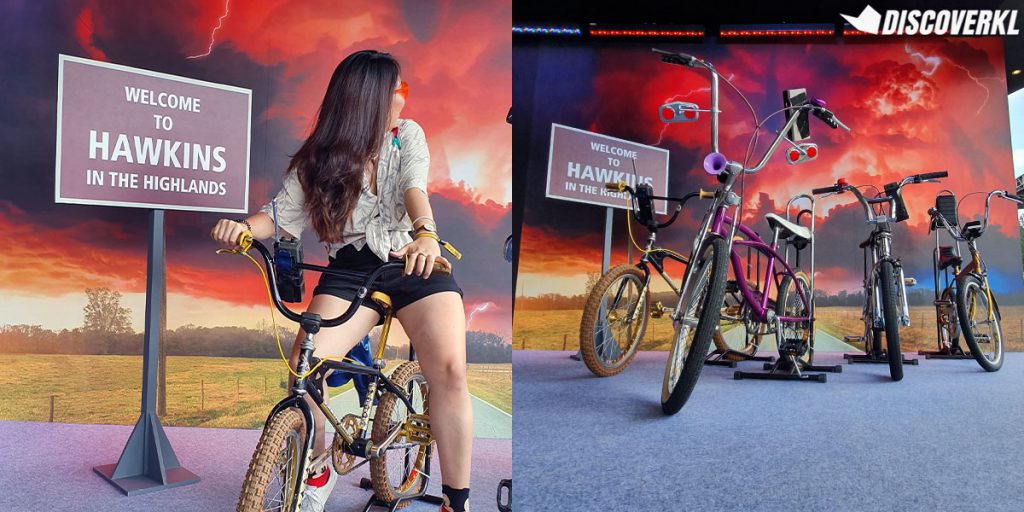 Nothing screams squad goals more than cycling away from an evil monster in panic! Regardless of whether you're a part of The Party, this setup lets you pretend you're part of the movie action.
7. Collecting Stranger Things tattoos and stickers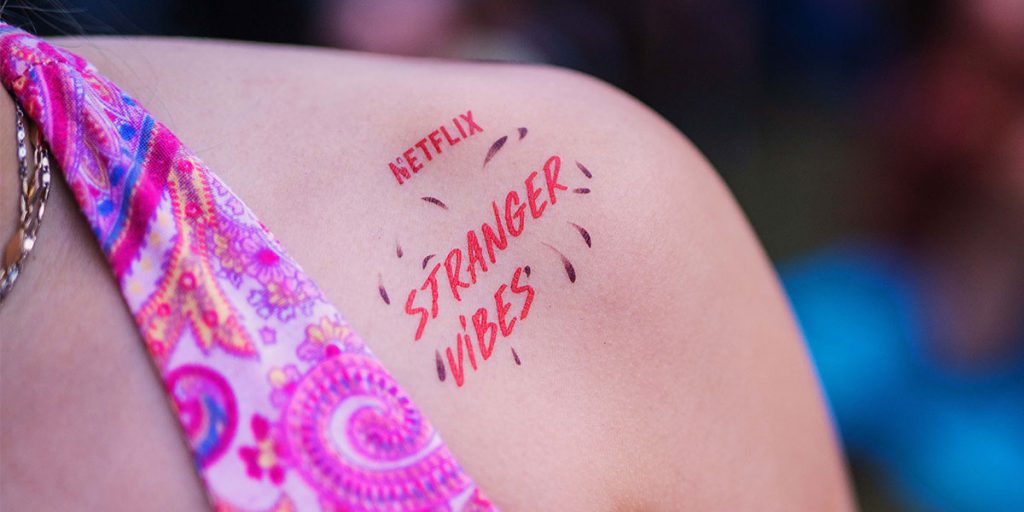 Because parties end, but you can have Stranger Vibes for a few more days with you.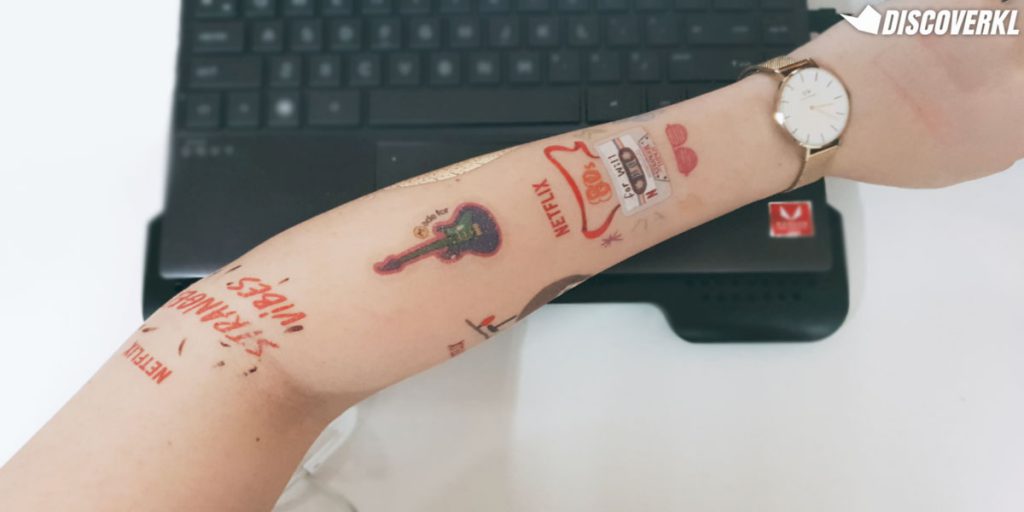 Custom made with GumToo, these tattoos are surprisingly long lasting despite being brushed, rubbed and "soaped on" after two days!
8. This friendly and adorable-sized Demogorgon
Saakira Izumi graced the festival with the presence of a super sweet Demogorgon for unique photo ops.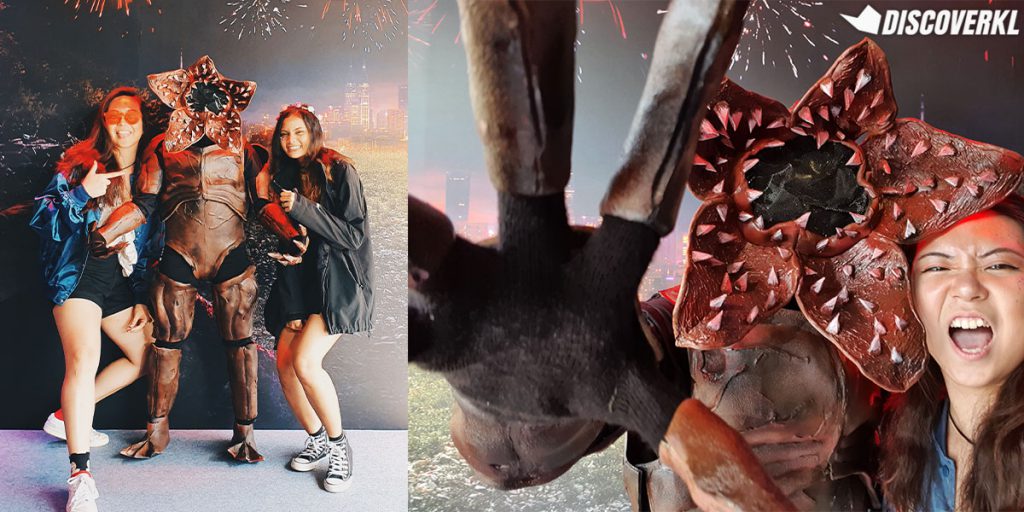 Because it's not a Stranger Things set without a slimy-skinned creature with telepathic powers, super strength and inter-dimensional travelling abilities. 😛
9. This fan art wall from artists all over the world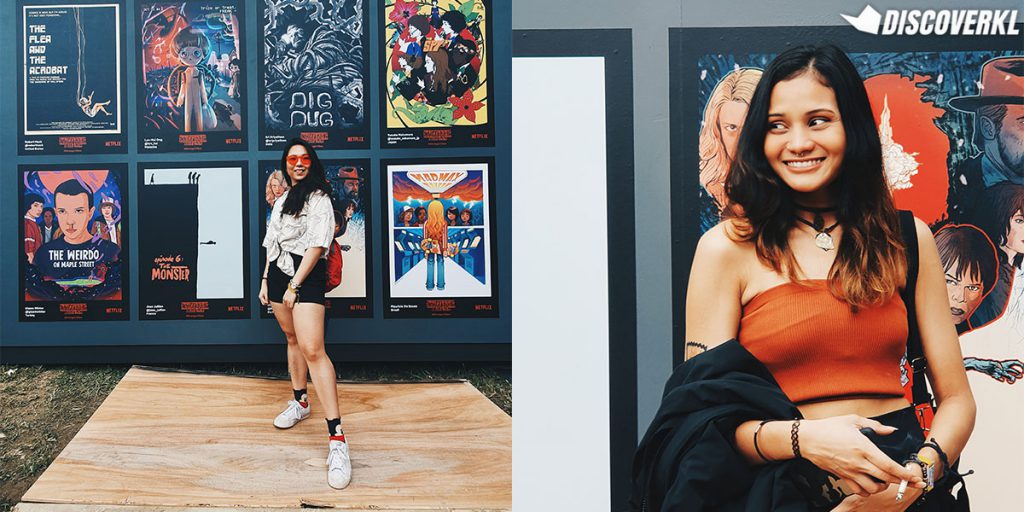 Featuring our local homegirl Ong Lyn Hui's creation, this wall created a picturesque pop art wall for Instagram. Plus, it was a really nice corner to escape from the crowd for a breather whilst admiring the artworks.