Instagrammability is probably one of the deciding factors when it comes to choosing to spend time in a certain place. Be it a cafe, a park or another country, we low-key do it for the 'gram.
While Sekinchan is beautiful and admirable through the eyes, sometimes that beauty is a little harder to capture through a lens.
Hence, in this article, we'll be showing you places to visit and tips to take better photos.
Disclaimer: Certainly, these tips are mere suggestions and photo outcomes are dependent on various environmental and technical factors too.
1. Padi Box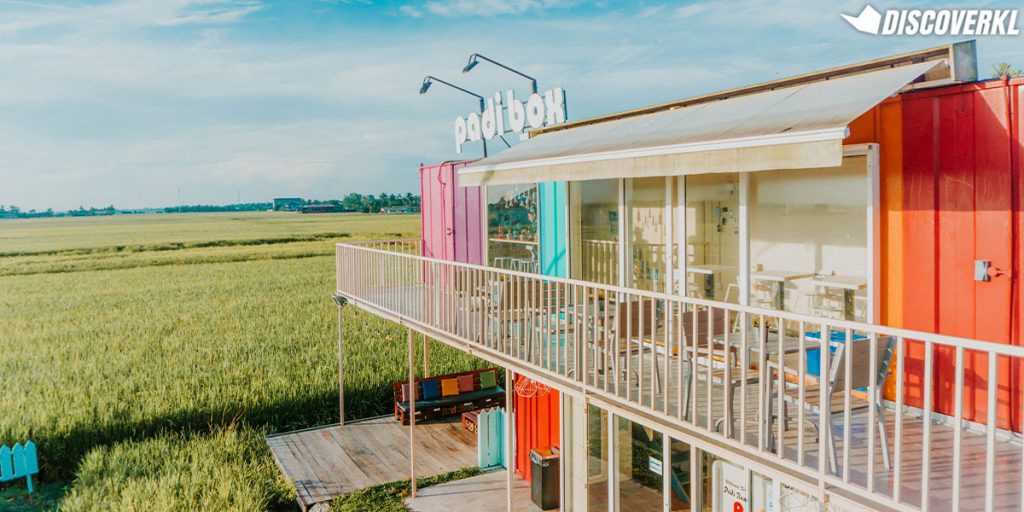 Padi Box is a vibrant and colourful homestay that's made from recycled shipping containers. Surrounded by paddy fields, this location is a 30-minute drive from the famous attractions in Kuala Selangor.
Priced from RM118 per room, they've got bicycles for rent and bubble blowers for purchase to elevate your photo-taking experience.
Instagram Tip #1: Look for vibrant coloured walls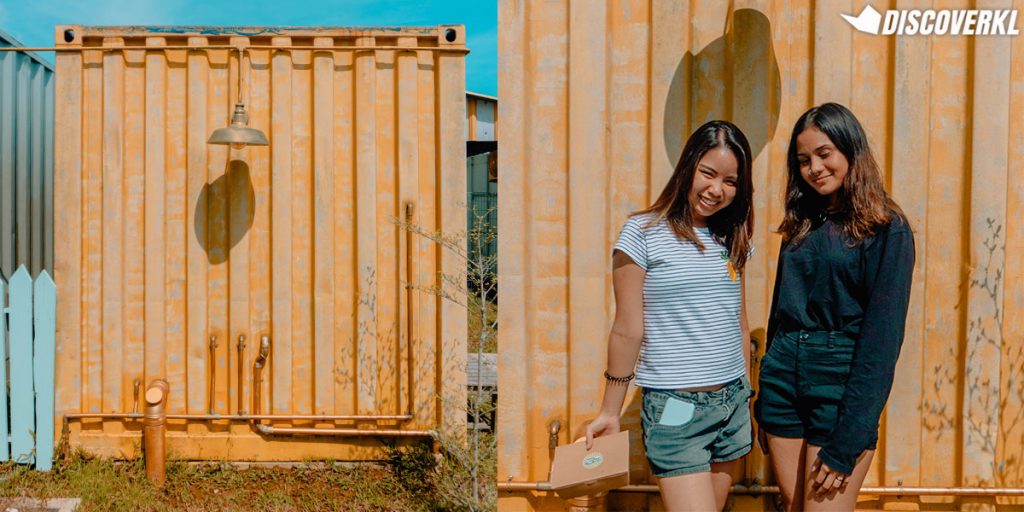 Right by the entrance is a yellow container wall with a golden overhead lamp. It's best to take photos here during evenings or early mornings as the light wouldn't be too harsh.
Personally, I love this wall because it adds a pop of vibrancy and it matches with any clothing colour easily.
Instagram Tip #2: Play with the sunlight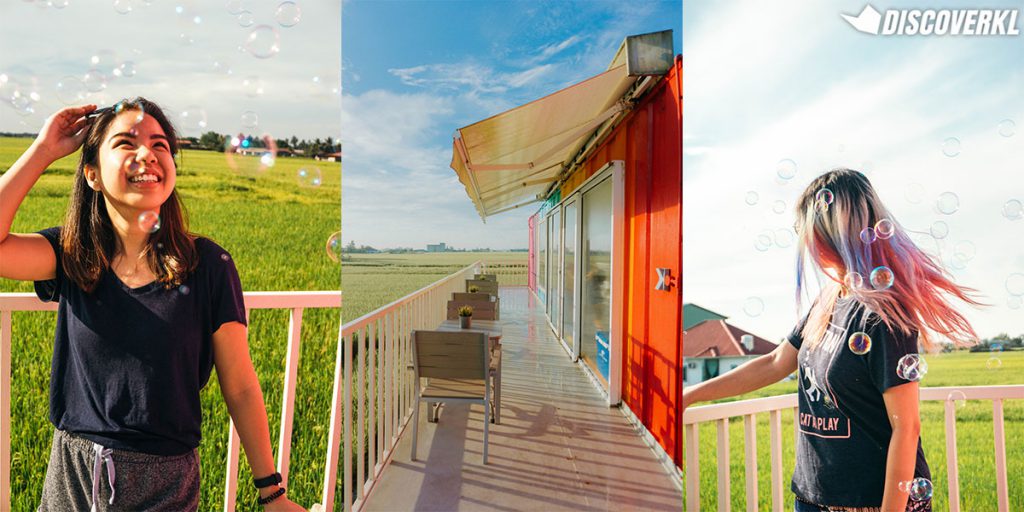 For RM3, you can purchase a bubble blower from the reception. Using the colourful walls or paddy fields as the background, the sunlight creates rainbow spectrums within the bubbles.
To get the perfect shot, position your subject within the frame then blow some bubbles in front of the camera while holding the shutter for burst shots.
Instagram Tip #3: Shoot through stuff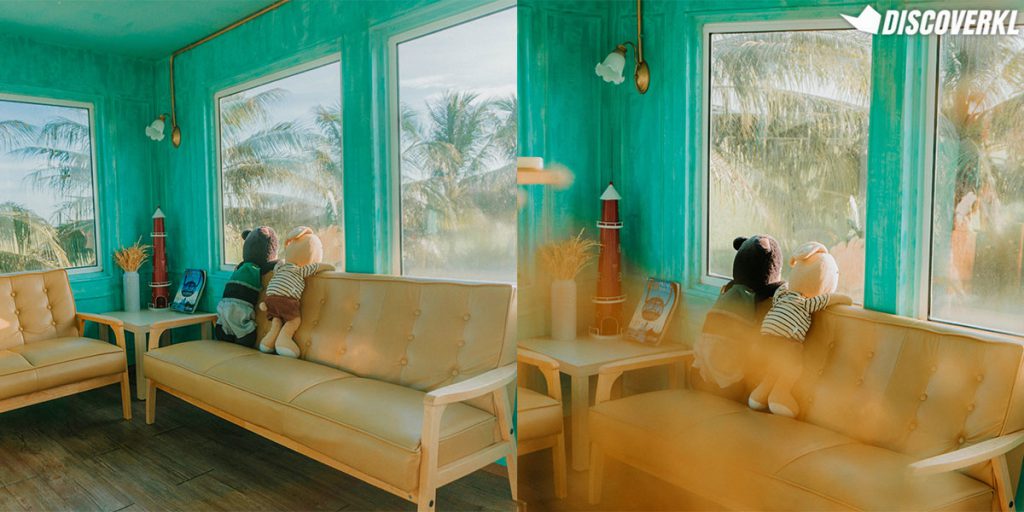 Most would stand in clear open places and take a photo. But personally I love adding foreground elements to my photos as it adds a bit more 'feel' to the image. The blurred out dried stalks of leaves also add a metaphorical depth to the photo.
Do note that only Padi Box guests are allowed within the compound and to rent the bicycles. Read our full review here!
2. N16 Bus Restaurant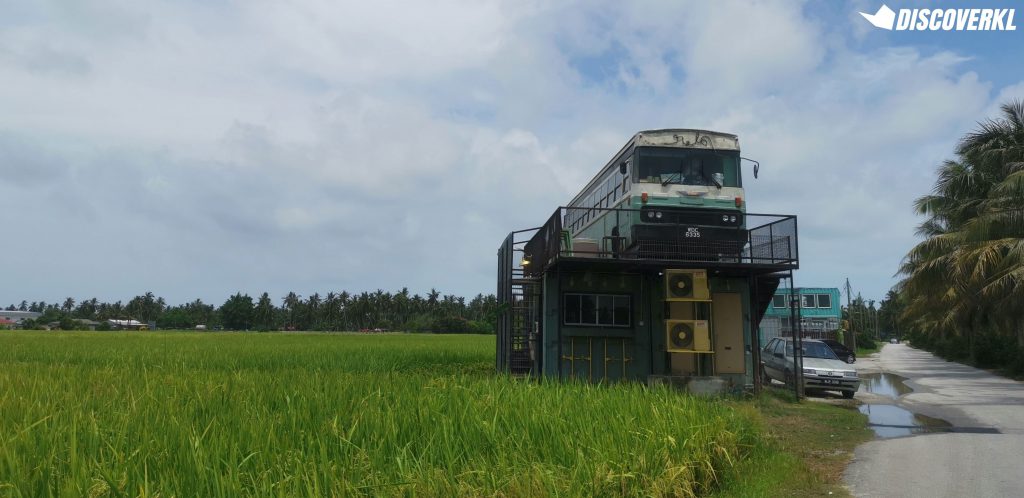 Located right next to Padi Box is this old school bus that has been repurposed into a restaurant. With over 20 dishes including handmade drinks, it's a great place to escape from the heat and chill while enjoying the view.
We really enjoyed their Smoked Duck Carbonara, Honey Lemon Pea Flower and Blueberry Cheesecake. Read about all the 17 dishes we stuffed our faces with here.
Instagram Tip #4: Play with the puddles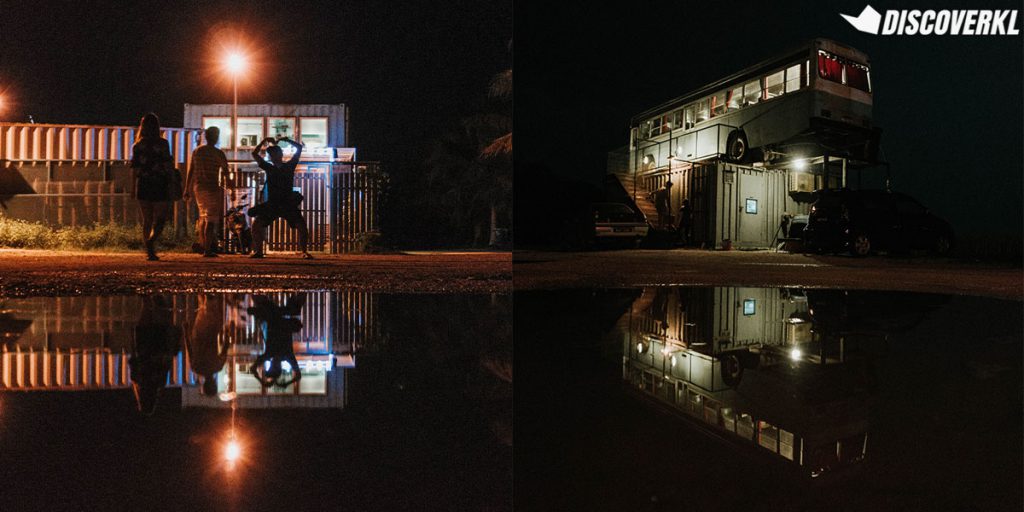 Sometimes, when it rains on your parade, it becomes the best opportunity for a reflection. 😉
For this shot, I had to set my camera to about a 1/13 shutter speed, ISO 1600, F 3.5 and hold it as still as I possibly could. Edits include slight colour tweaking but mainly darkening the shadows and reducing the highlights to create a more contrasting photo.
3. Paddy Fields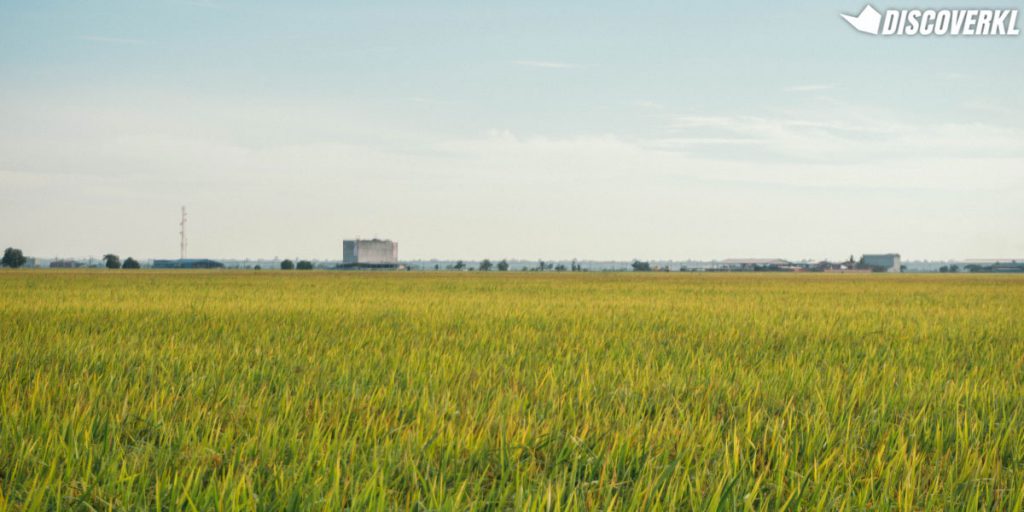 Is it a trip to Sekinchan if you've got no shots of the paddy field? NO.
Named the Rice Bowl of Selangor, the name Sekinchan apparently means 'village suitable for farming' when translated from Mandarin. Hence, here you'll see vast plains of well irrigated and structured paddy fields.
While it might make an amazing shot to stand in the middle of a paddy field, it would come at the cost of muddy shoes and destroying the farmers' crops. But here's how and where to take your IG-worthy influencer/model shot.
Instagram Tip #5: Direct your models' expressions/poses with questions and phrases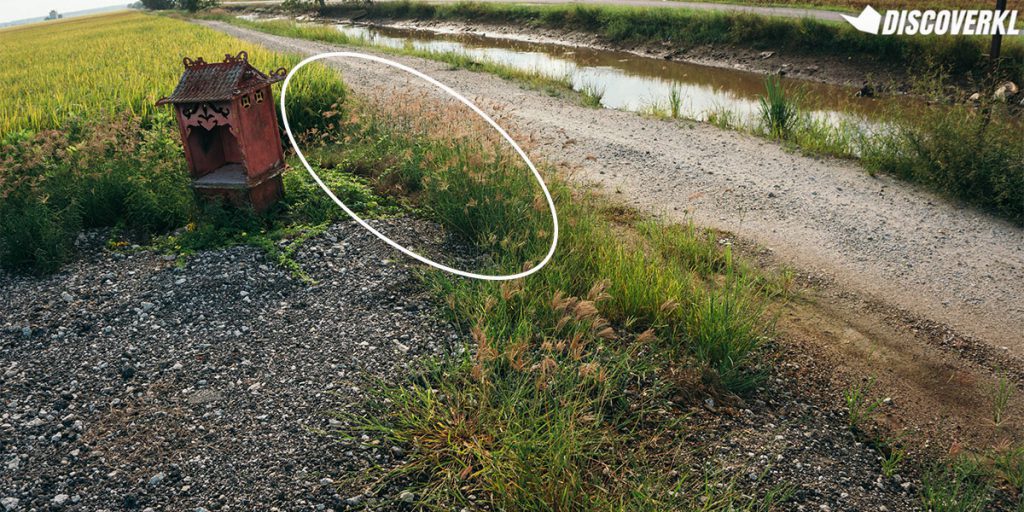 We took some photos around the circled area (pictured above) and here's how it turned out: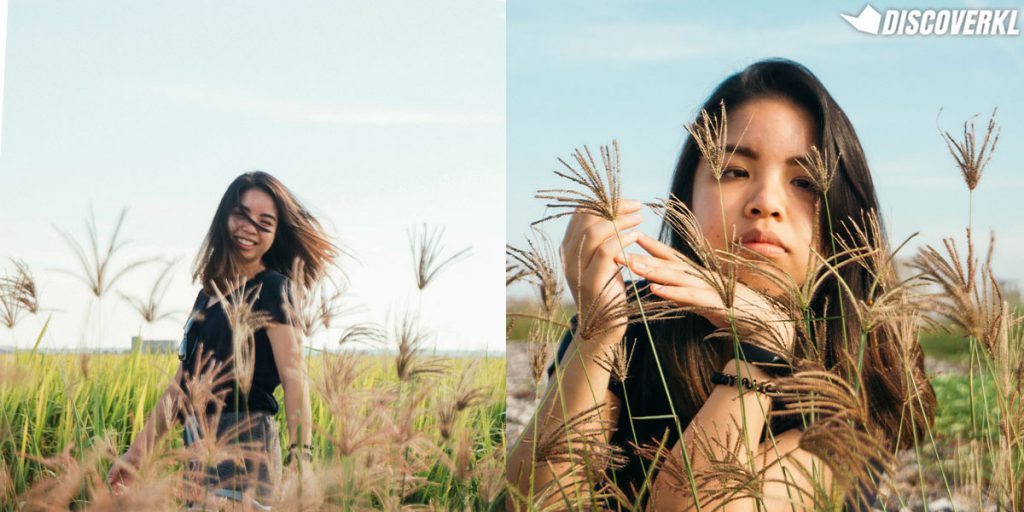 The commands went from "Flip it like a shampoo advert!" to "Yaaas gurl werk it! VOGUE!" As an amateur photographer, I found that asking or saying the dumbest things helps the model to relax and not feel awkward. By having a conversation with them, it takes their focus off the camera and draws out their natural poses.
4. Ah Ma House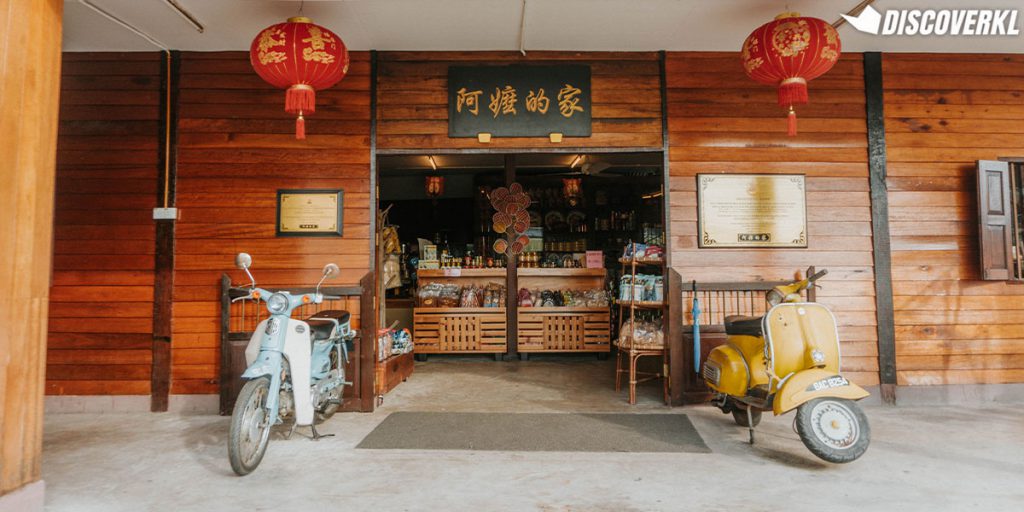 A 4-minute drive from Padi Box is a house-like store that sells old school snacks. Called Ah Ma House, it really feels like visiting your grandmother's home. Full of traditional snacks, toys and antiques on display, it's akin to an old school kedai runcit.
We tried their Assam Boi ice pop (RM2) and it was quite refreshing. In the beginning, it's rather light tasting but the taste gradually intensifies as you get to the end where the Assam Boi flavours are at.
Instagram Tip #6: Shoot against the sun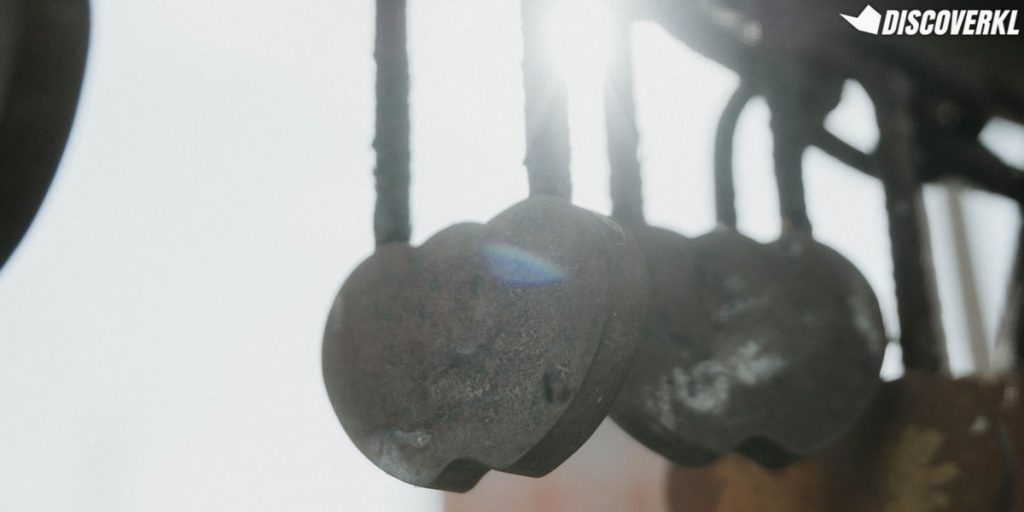 Under normal circumstances, most would advice against shooting with the light source behind you. But when done at the correct angle, you would be able to catch the sun rays and also create the halo effect around a subject.
Sometimes you might have to shoot from below the subject towards the sky, as seen in this photo.
5. Boat Cafe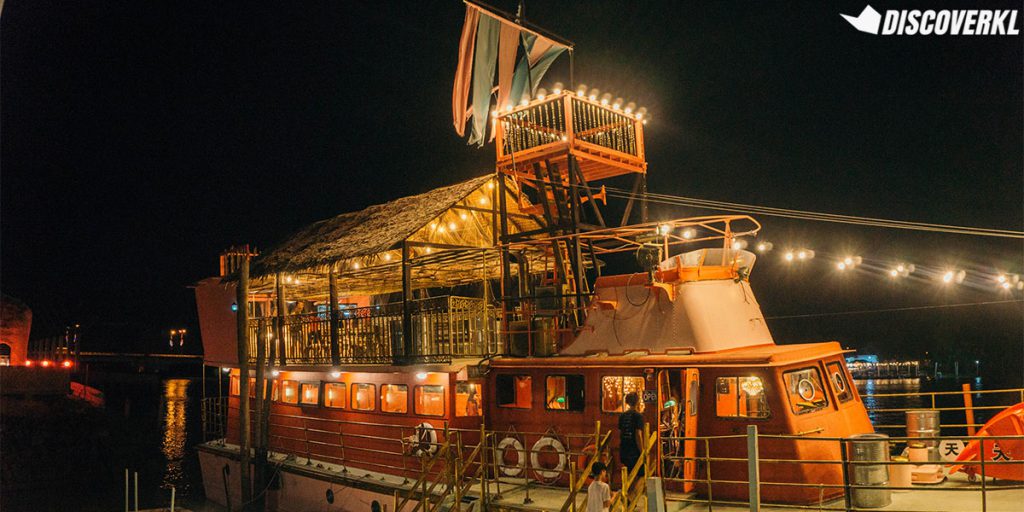 The Boat Cafe serves as a meeting point for popular day trips in Kuala Selangor. Behind this large red boat is a jetty where smaller boats depart for activities like the Sky Mirror, Eagle Feeding, Fireflies and Blue Tears.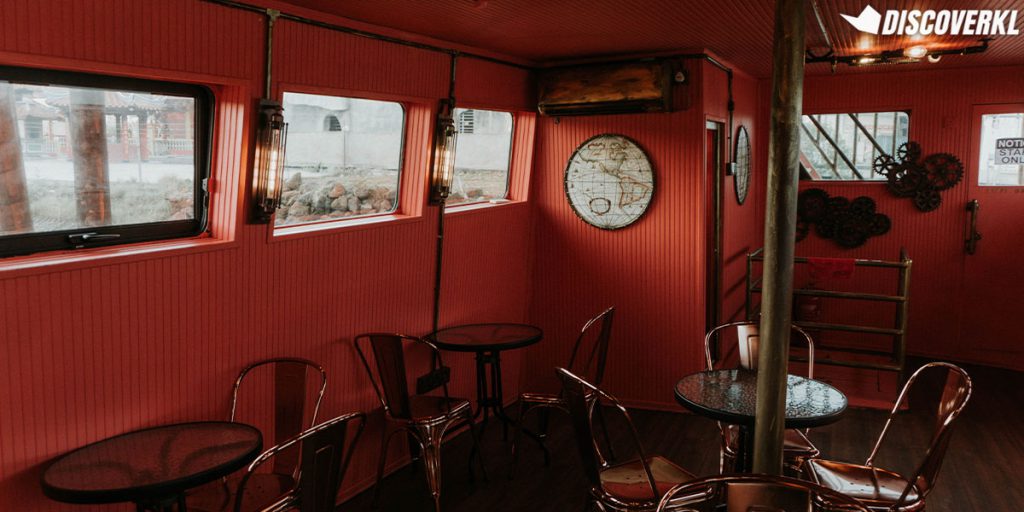 The interior of the Boat Cafe has a similar rustic feel to the N16 Bus Restaurant. Try spotting a golden-coloured air-conditioning unit in both venues.
However, in this location, they only serve light snacks like fries, Korean fried chicken, nuggets, fried chicken and beer. Definitely not a place for a full meal but it seems like a pretty chill place to hang out at as the second level transforms into an alfresco bar by night.
Instagram Tip #7: Shoot your food pics in light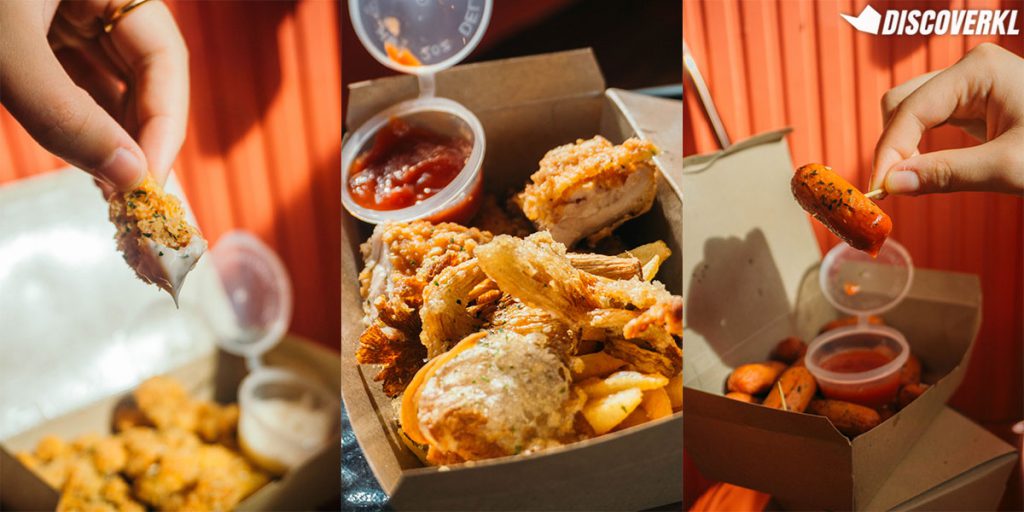 The number one rule of Instagramming food photos is to do everything it takes to get the perfect shot. In this case, we borrowed a chair at the end of the deck to stack up boxes of food on in order to allow it to catch the sun rays streaming in through the window.
6. Sky Mirror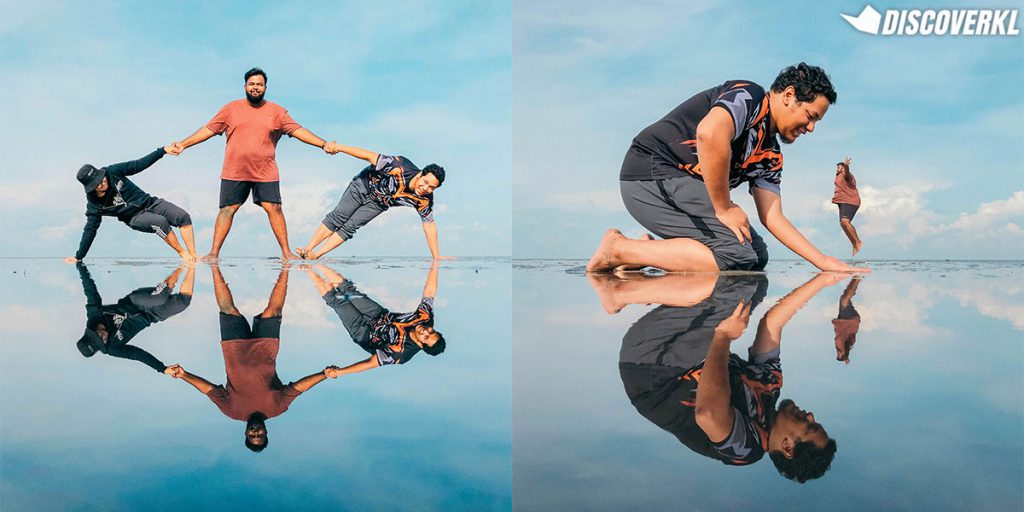 Now this requires the work of a professional, one who is so dedicated to the craft, they'll lie in the wet sand and direct people out of your shots for you.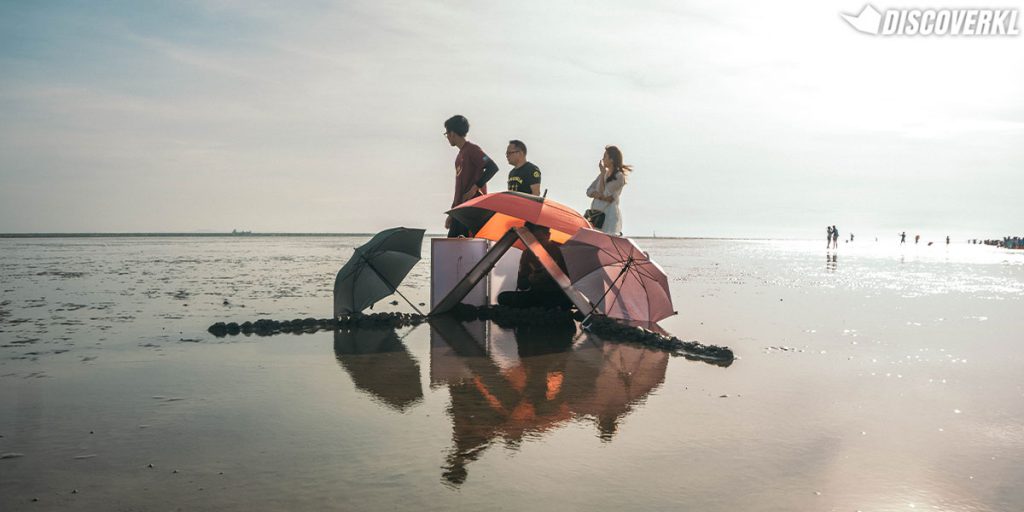 Unlike most touristy destinations where we'd kindly decline the help of the provided photographer, it's highly recommended at Sky Mirror. These guys will build a mini barrage to stop the waves from creating ripples in the 'mirror' and do all the photo-taking for you.
Instagram Tip #8: Aim for higher vibrancy, brighter blues, darkened shadows and lower highlights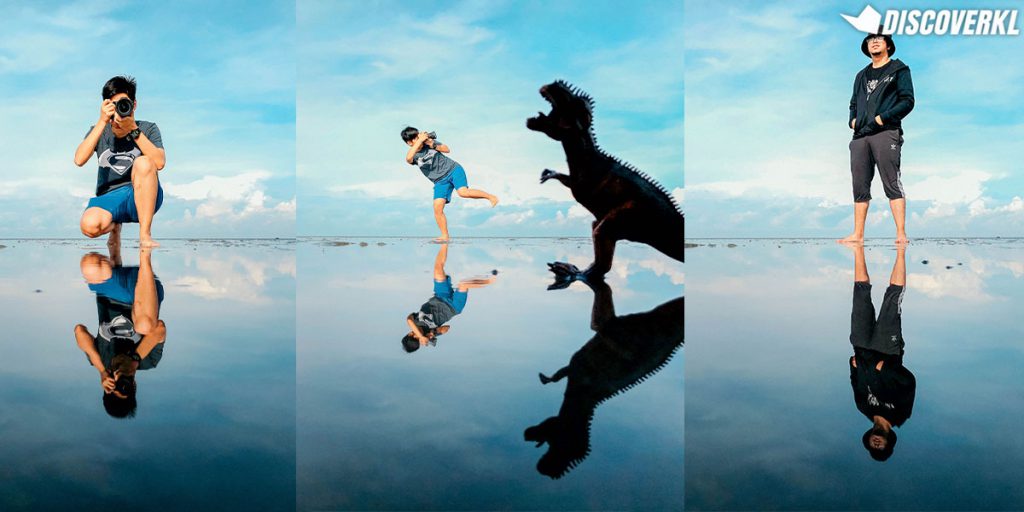 We all know Malaysian beaches are typically yellow if not brown in colour. But at the Sky Mirror, the sand mirrors the colour of the blue sky which is super pretty.
Although the natural unedited pictures are pretty nice on their own, by tweaking the colours of the blue, it creates a more vibrant finish.
As these photos were taken in an open space with direct sunlight, it could create washed out and overexposed photos. Hence, when you darken the shadows and lower the highlights, you'll get a clearer image of the sky and make your subjects pop more.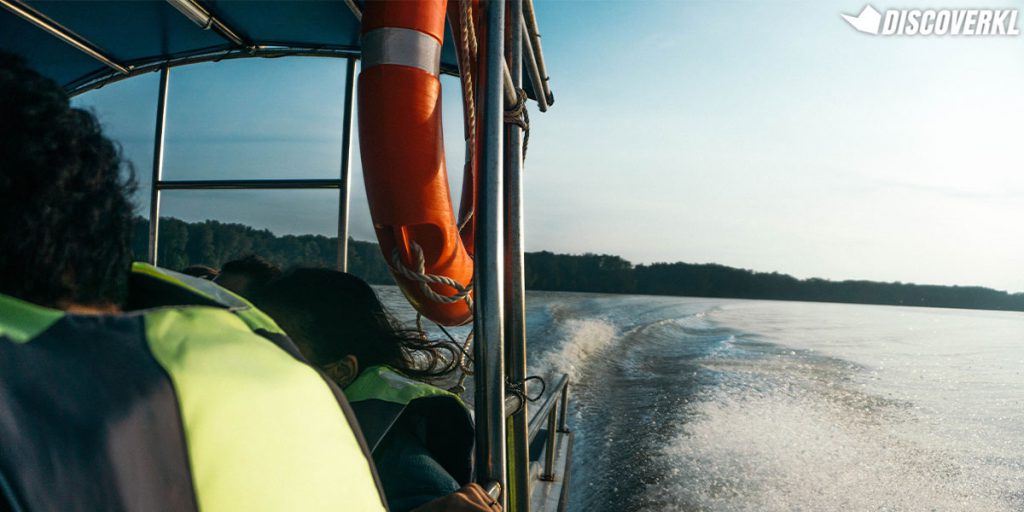 Note: Refer to the schedule provided by the agency you've booked with so as to not miss out on the daily departure times to Sky Mirror, which varies daily.
7. Wishing Tree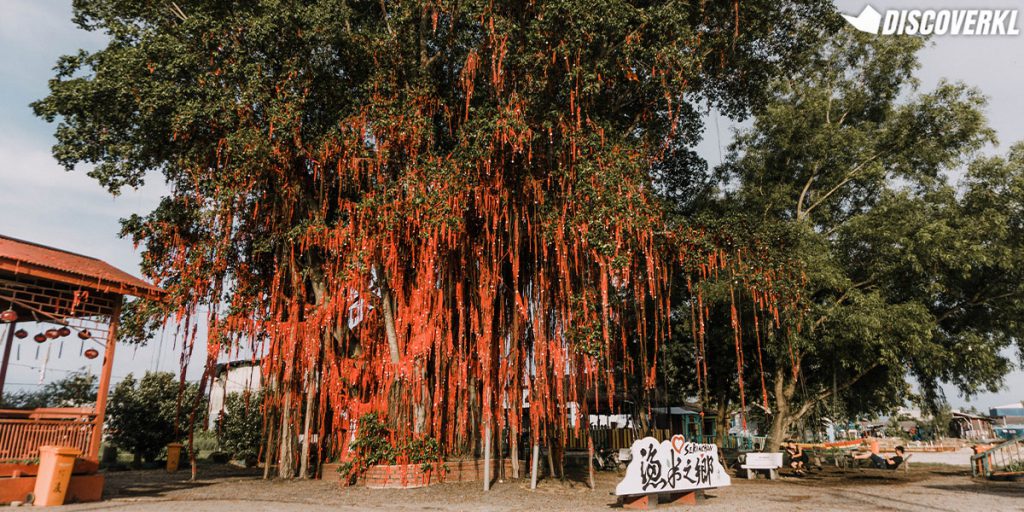 At the end of some narrow roads through a fishing village, you'll arrive at the famous Wishing Tree. Clothed with threads of red, visitors can donate any sum, write their wishes on red cloths and throw them up on the tree with hopes of it coming true.
Instagram Tip #9: Get creative with shiny props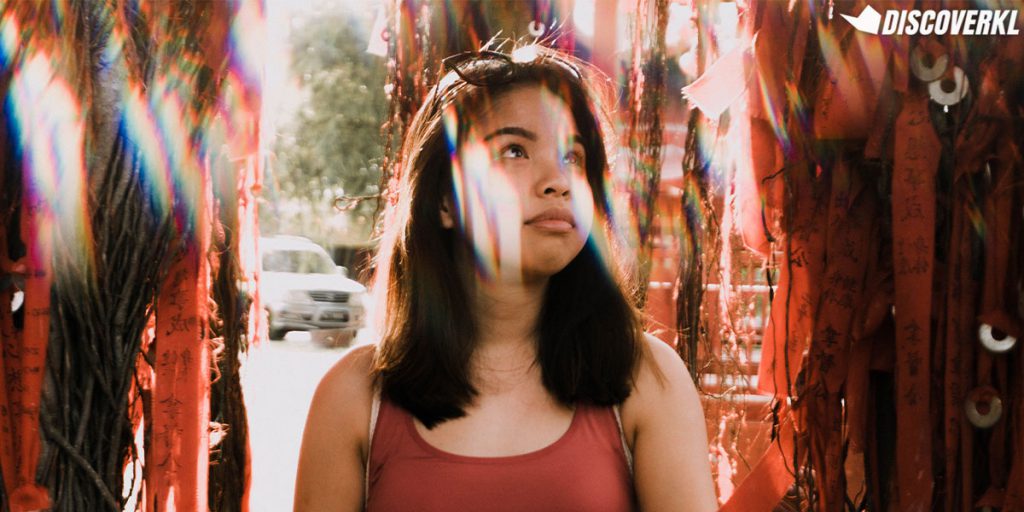 Shot through a prism pendant, the sunlight is refracted off the glass to create rainbow strokes. Alternatively, you could use your phone's screen, a CD or a piece of plastic—basically anything translucent or shiny.
Instagram Tip #10: Walk around the location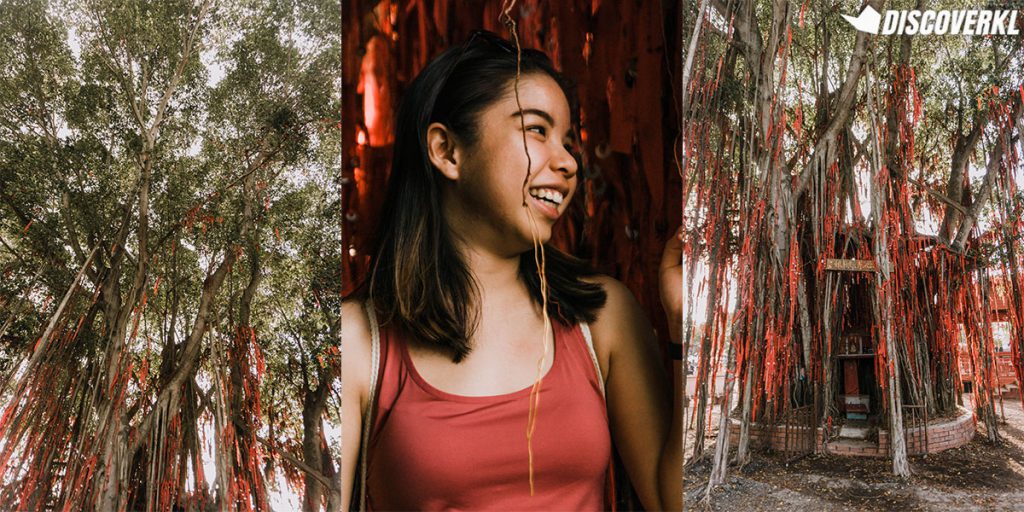 Behind the wishing tree, lies an altar with more wishes hung on the branches surrounding it. The leaves and immense number of clothes create a beautiful diffused lighting for portraits.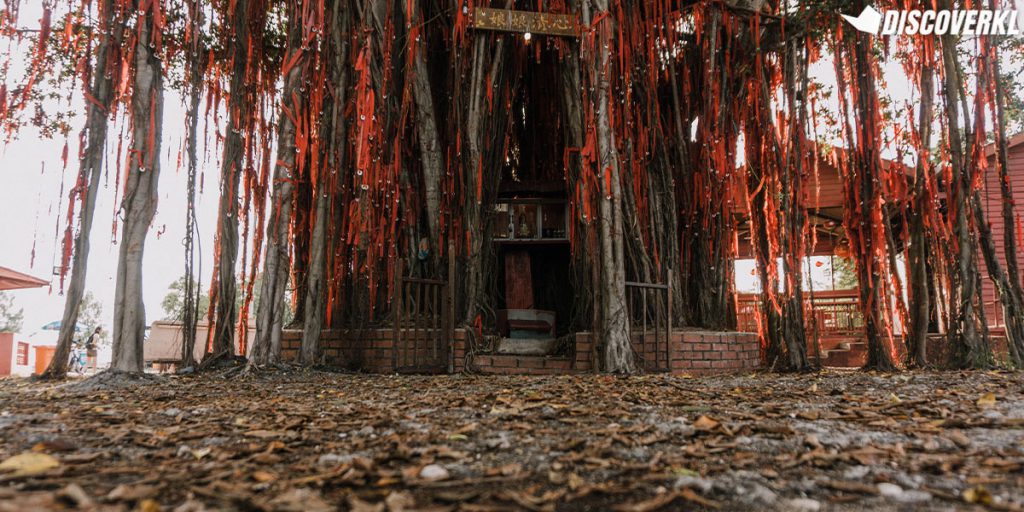 However, as the altar is a religious spot, we strongly recommend to be mindful and respectful of your surrounding.
8. Redang Beach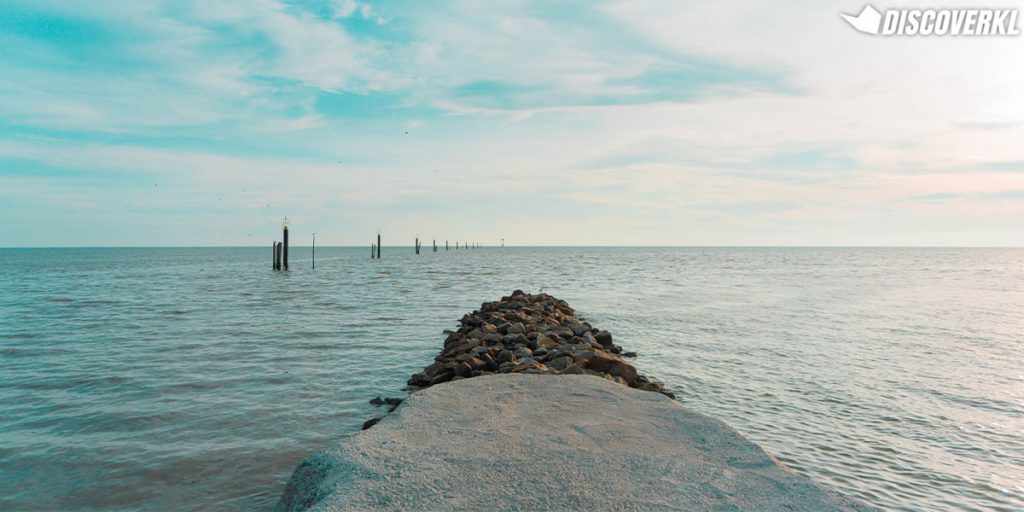 Situated right next to the Wishing Tree, Pantai Redang is definitely the next spot you should hit up while you're here. As you walk over, some friendly pups from the Wishing Tree area might tag along too.
Instagram Tip #11: Be mindful of your surroundings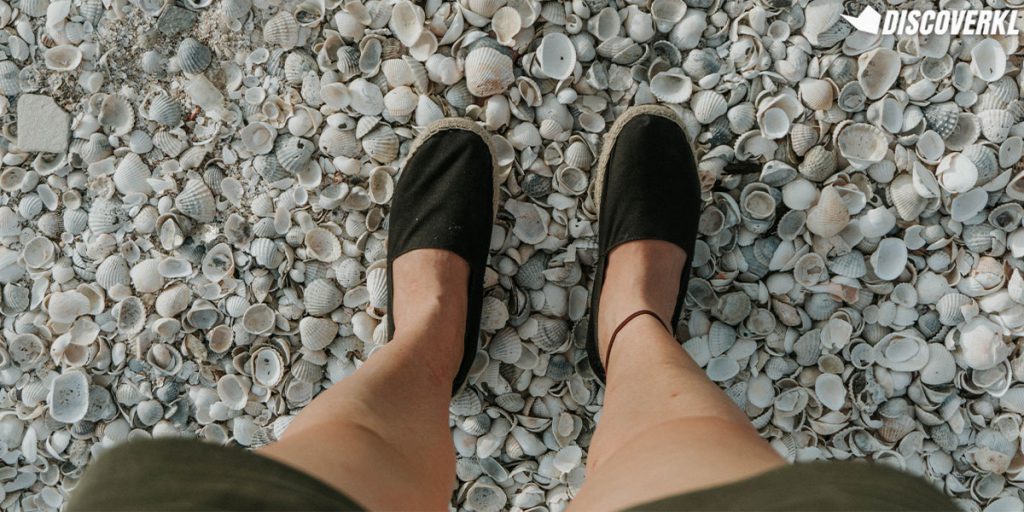 As tempting as it may be, this beach is not for swimming. Plus, the beach is also pretty much covered with seashells which is pretty but could easily hurt you if you're not careful or if you're barefoot.
However, with the seashells crunching under your shoes and the salty sea breeze in the air, it's quite a relaxing walk after a long day. There are also little food stalls that sell coconuts for you to enjoy while watching the sunset.
9. Firefly-Watching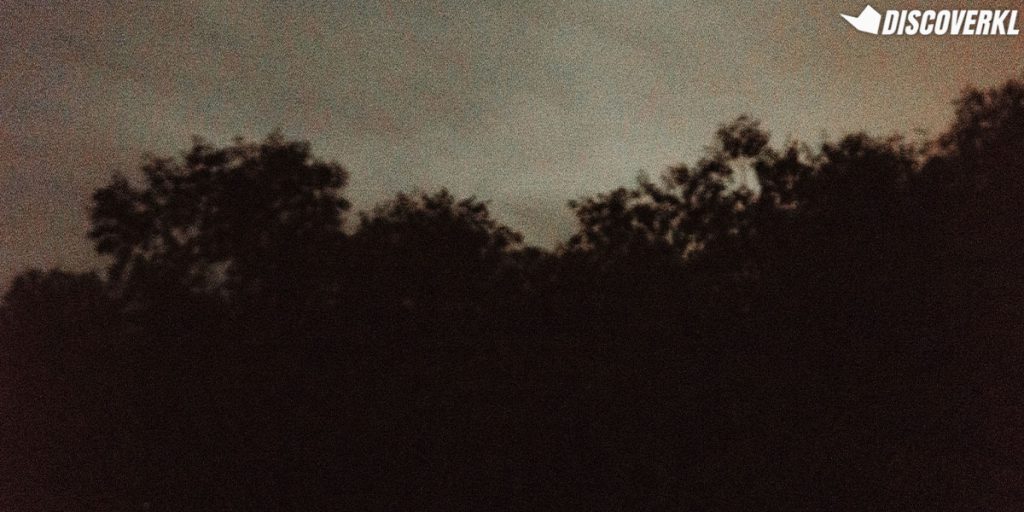 Departing from the same jetty as we did to Sky Mirror, the scenery is completely different by night. We were expecting pitch black darkness which seems like quite a scary situation to be in.
To our surprise, our surroundings were lit up quite brightly by the moon. If you've never experienced nature without man-made lighting and light pollution, this is the best place for you.
Our tour guide, who also steered the boat, explained that there were two different types of fireflies. Coasting along the mangrove area, the first hedge of trees had tiny flickering golden dots. Our guide explained that these were the youngest fireflies, hence they fly closely together.
Making a u-turn, he showed us the hedge across the waters with what he called "the 'grown up' fireflies". Their lights flickered at a much slower rate and these fireflies had a brighter light to them.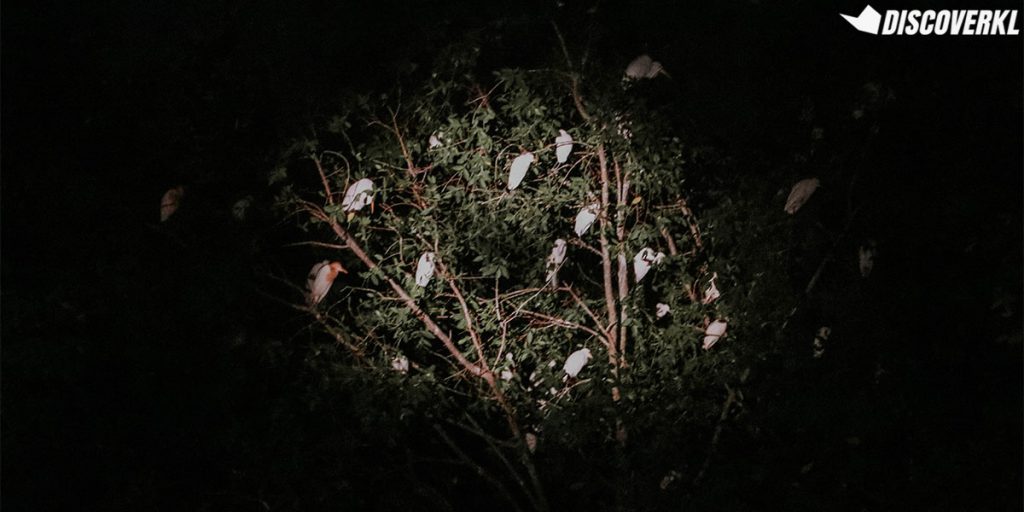 If you're into bird-watching, there's also a portion of mangrove trees that act as nesting grounds for these herons. The guide explained that they only roost on thicker branched trees.
During the entire trip, he emphasised the importance of tours keeping their distance from the trees so as to not disturb the natural habitat of the wildlife.
Instagram Tip #12: Don't take any photos
It's only human nature to want to take photos of what we appreciate, with hopes of treasuring them forever. But this portion of the trip allowed Mother Nature to school me a little.
That evening, I took 85 shots on my camera and they all turned out black. Even with post processing, I only managed to salvage this image of the sky. However, by not being able to take any photos, it made me sit back, relax and enjoy the scenic ride rather than brood over the poor quality of the images taken.
Do manage your expectations while you're on the Fireflies trip and just enjoy the ride.
10. Blue Tears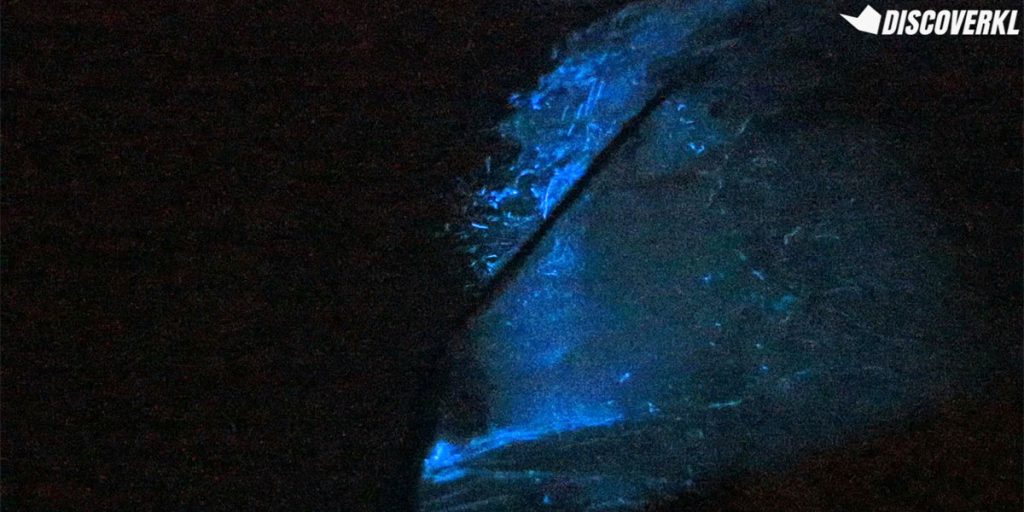 Not too far off from the Sky Mirror is another spot where Mother Nature flexes. The sea is blessed with bio-luminescent algae that lights up when ripples are created.
Aptly named 'the fireflies of the ocean' you can expect to see dancing sparks of electric blue as you drag a stick or net across the water.
Instagram Tip #13: Use low shutter speed for noob lenses or simply use a pro camera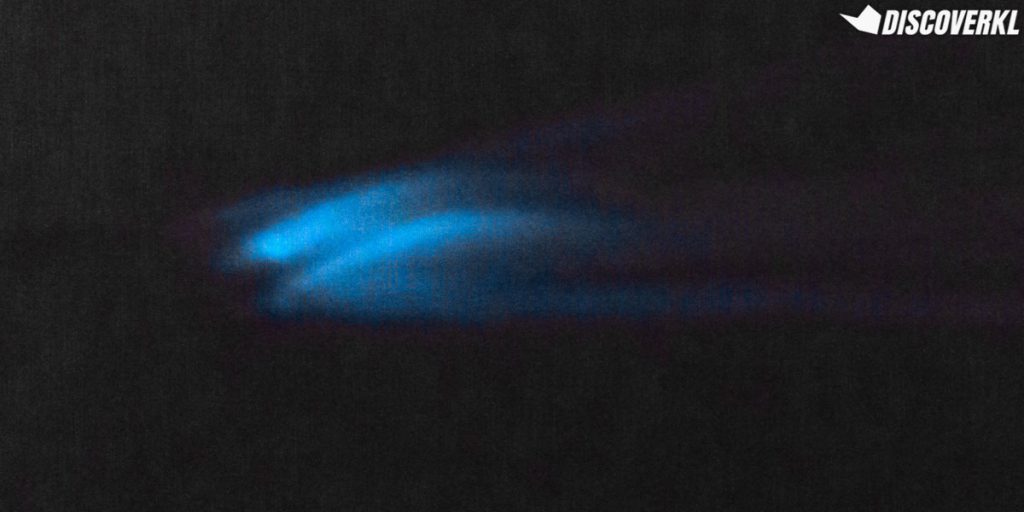 The difference between amateur and pro cameras or lenses lie in their sensors. For my Sony A6000 kit lens, it can only allow so much light in without it getting too grainy or creating light paintings with the low shutter speed (the length of time the window of the lens is kept open).
For a Canon 80D on a 50mm lens, it's able to open and shut the 'window' of the lens fast enough to capture an image with more texture and movement.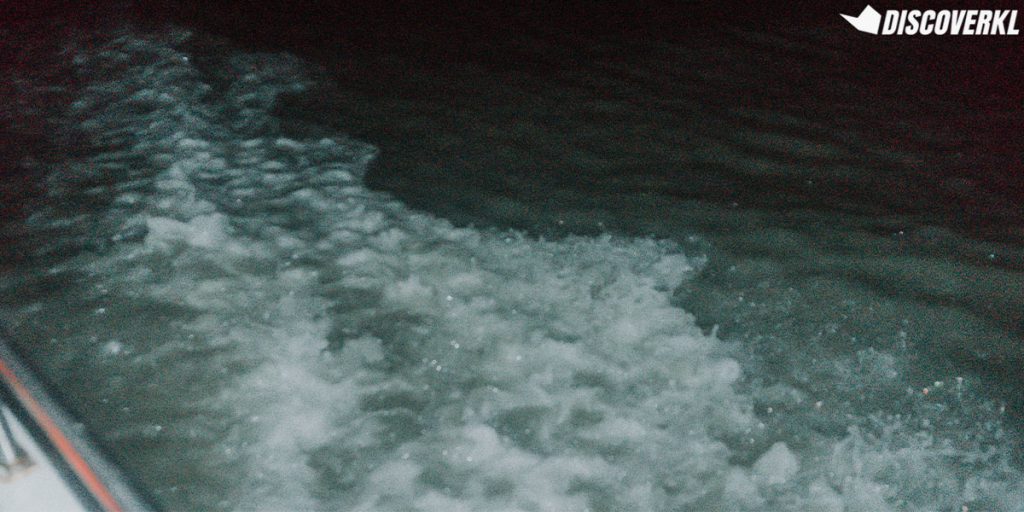 Alternatively, you could embrace the grain, fire up your flash and edit it to emulate a picture taken on a film camera. Simply desaturate the photo a little and amp up your emeralds to blues.
11. Eagle Feeding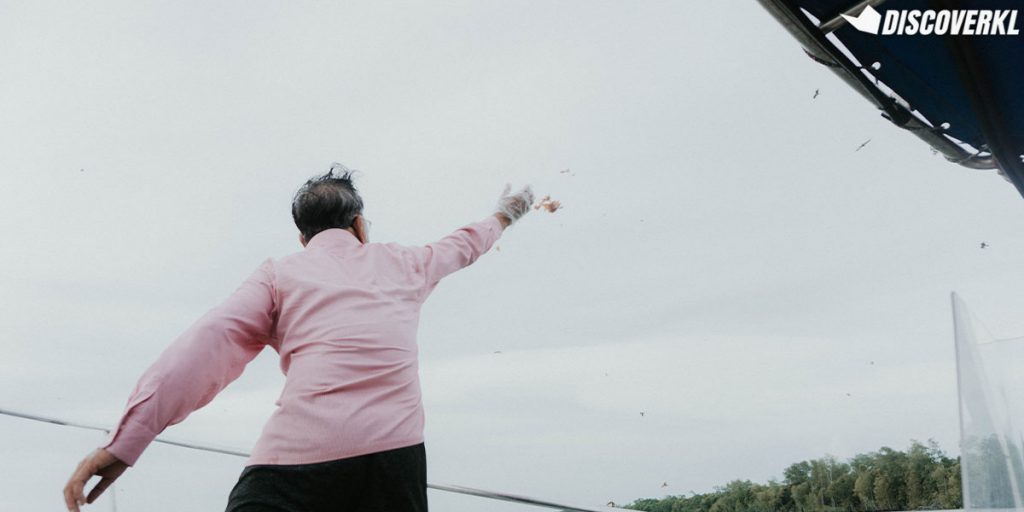 On the same stretch of ocean as the fireflies would be, that's where you'll be brought to watch sea eagles swoop down for meat. According to the same guide, the number of eagles here are larger than the flock seen in Langkawi.
However, they do have their seasons and sometimes you might spot a different species of sea eagles along with magpies, storks, and herons.
Instagram Tip #14: Be patient for that one shot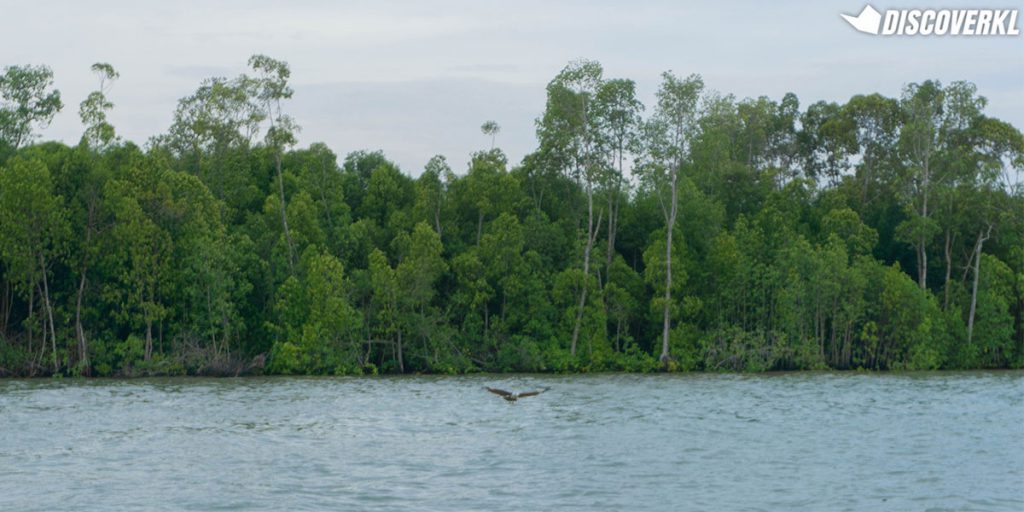 Sea eagles are smaller than your American bald eagles, plus they swoop down and take off really quickly. Combined with the movement of the boat, you're better off staying in one spot and aiming your phone or camera in one general direction, ready to press the burst shutter when the subject comes into frame.
Plus, it minimises the chance of you falling overboard. 😉
-//-
As a whole, Sekinchan is a nice sleepy town for a quick getaway. We'd recommend checking with your tour guides on the best times to catch the paddy fields at their golden colour or when would be the most ideal time to catch the Blue Tears on its brightest nights.