N16 Bus Restaurant, like its name suggests, is a refurbished bus restaurant. It is located in an ocean of paddy greenery and is further elevated on a container.
The Sekinchan bus restaurant first went viral back in 2017 when it launched.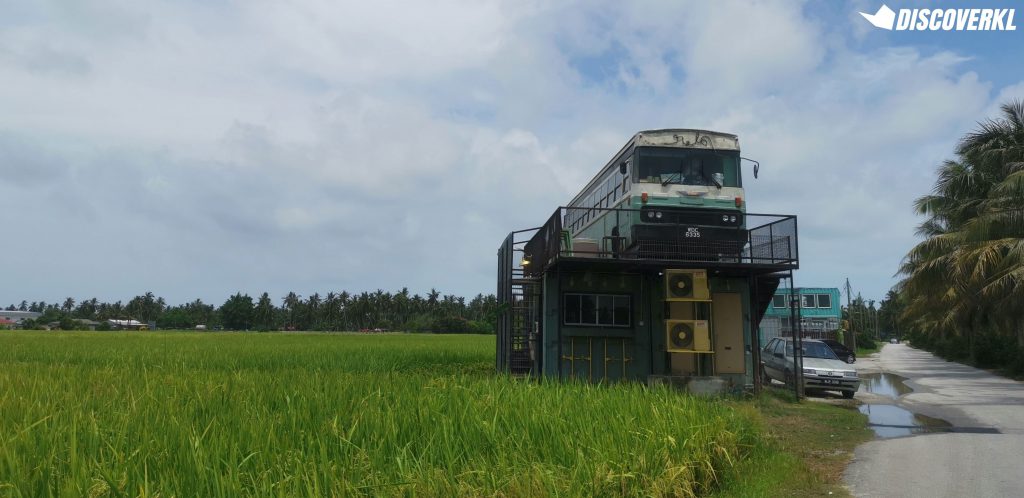 Question is, now 2 years on, are the dishes still as good as when the restaurant first started?
Our team had (almost) everything on the menu in order to find out.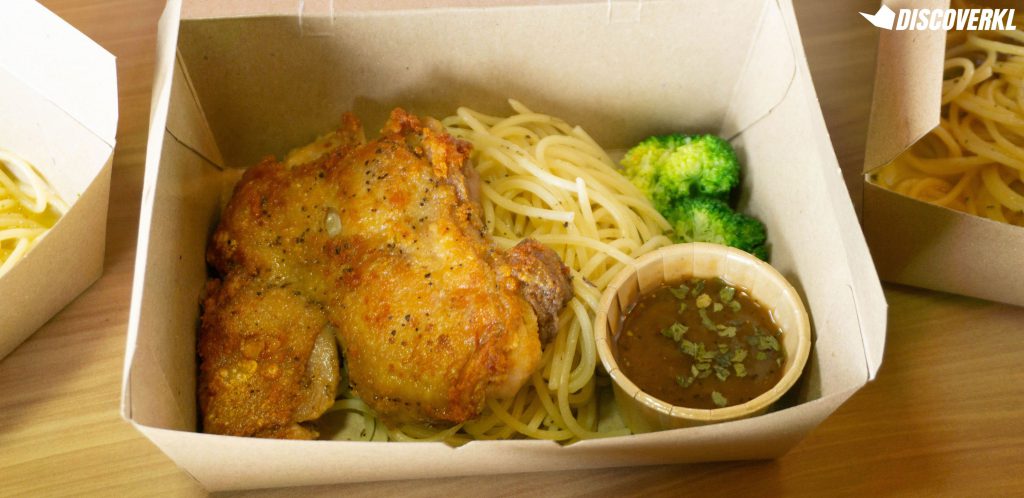 We dug into the Chicken Chop (RM16) first. Paired with a tasty, albeit artificial, cheese sauce and a handful of crunchy brocolli, the chicken is personally not the standout dish at N16 Bus Restaurant.
The chicken is a fairly decent palm size and is coated with a thin layer of breading. When I removed the skin from the chicken, I noticed how it wasn't overly greasy either.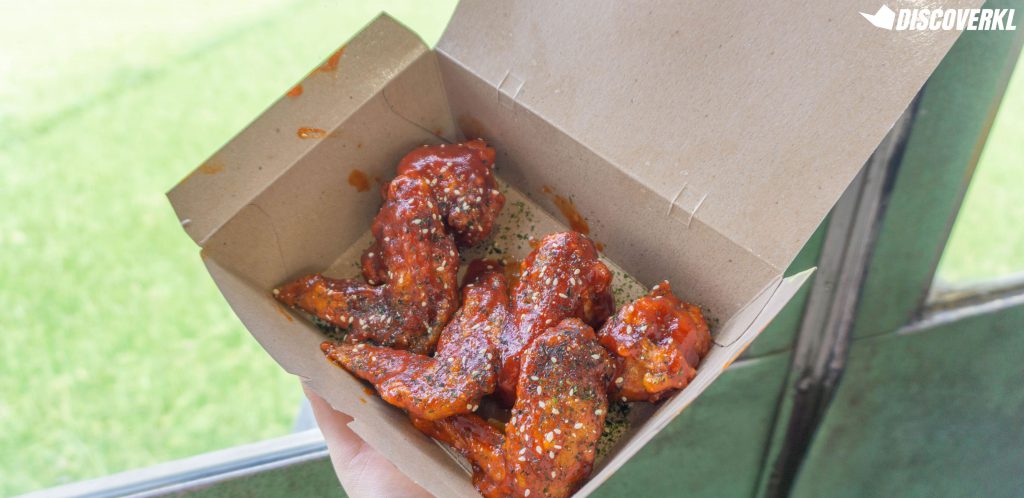 Being averse to spice and watching my colleagues suffer with constant pantings and "Wah very spicy ah"s, I chose not to try the Korean Fried Chicken (RM14) but I was told that it has a spicy and sweet taste.
"Be careful because you'll even feel the spice on the tip of your tongue," my colleague said as she reached for a cold drink.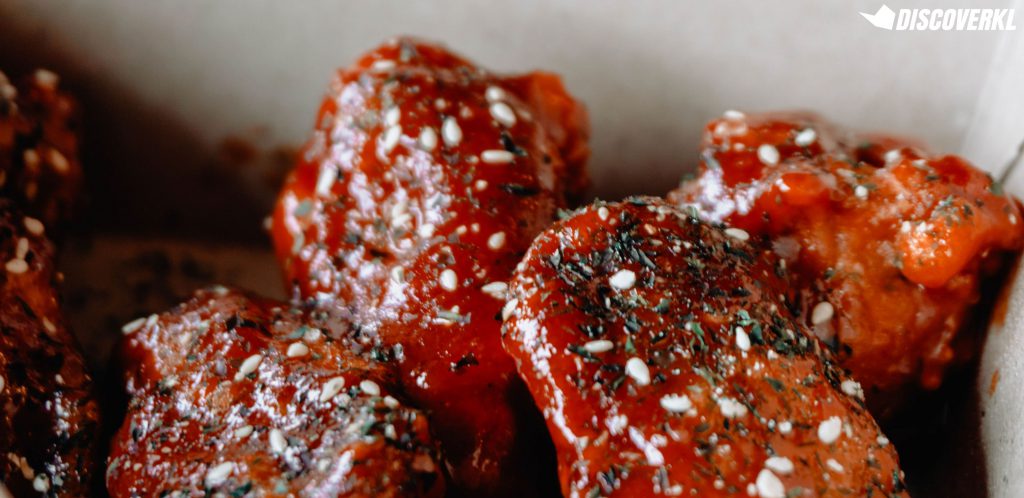 N16 Bus Restaurant serves 2 types of spaghettis—carbonara and aglio olio— and these base carbs are repeated throughout 6 different types of dishes: mushroom, duck and seafood.
Considering how N16 Bus Restaurant operates from a small kitchen on the ground floor—an inconspicuous container acting as the elevated base of the restaurant—it makes sense to repeat certain elements of the dishes.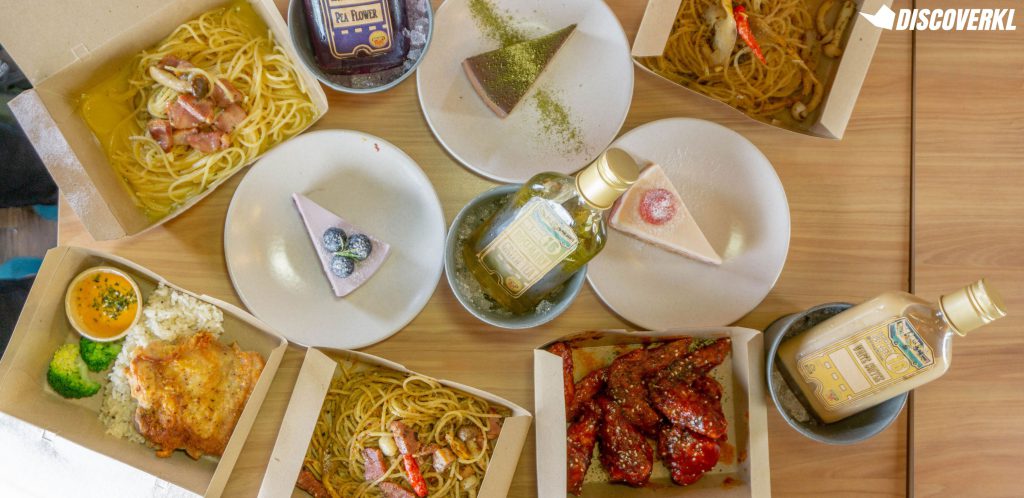 The Aglio Olio with chilli flakes was a tad bit too salty for my liking. Texture wise, N16 got it right with its springy, chewy texture.
The Carbonara is not your traditional version which is cooked in a cream sauce. The bus restaurant's version calls for butter instead and I have mixed opinions on their rendition. On one hand, it's extreme indulgence and is comfort food at its best. On the other hand, my pasta was drowning in a butter pool by the end of my meal.
Both spaghettis are served with an option of smoked duck, mushroom or seafood.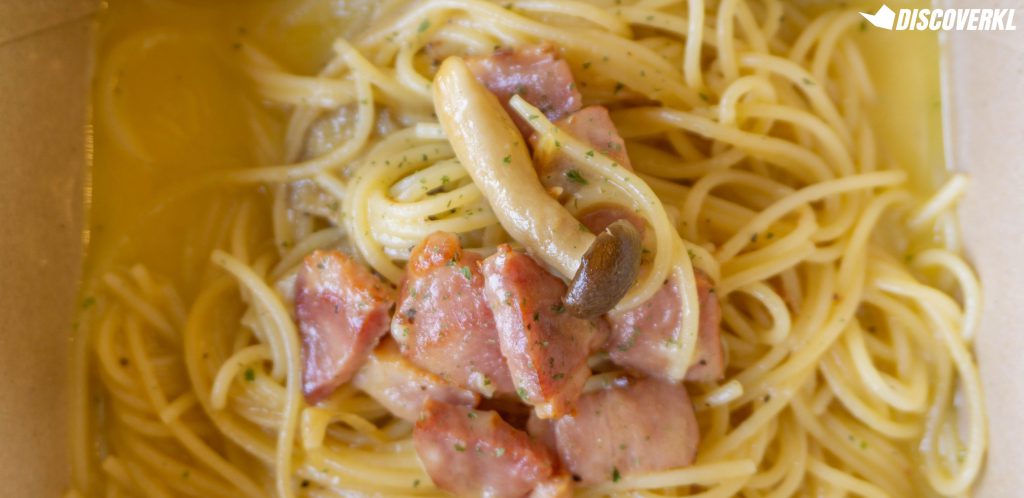 The Smoked Duck (RM16 for Aglio Olio, RM17 for Carbonara) was surprisingly tender, even after being left out for a good 15-20 minutes while we snapped some shots.
The Mushroom (RM14 for Aglio Olio, RM15 for Carbonara) was a creamy enokitake and though it was decent, RM14 is definitely a pretty hefty price tag for a mushroom pasta. But then again, it's standard KL price for a platter of vegetarian pasta, and that version doesn't come with a paddy field view.
We'd advice sitting on the left side of the bus upon entering because that's where you'd get your money shot of the paddy fields.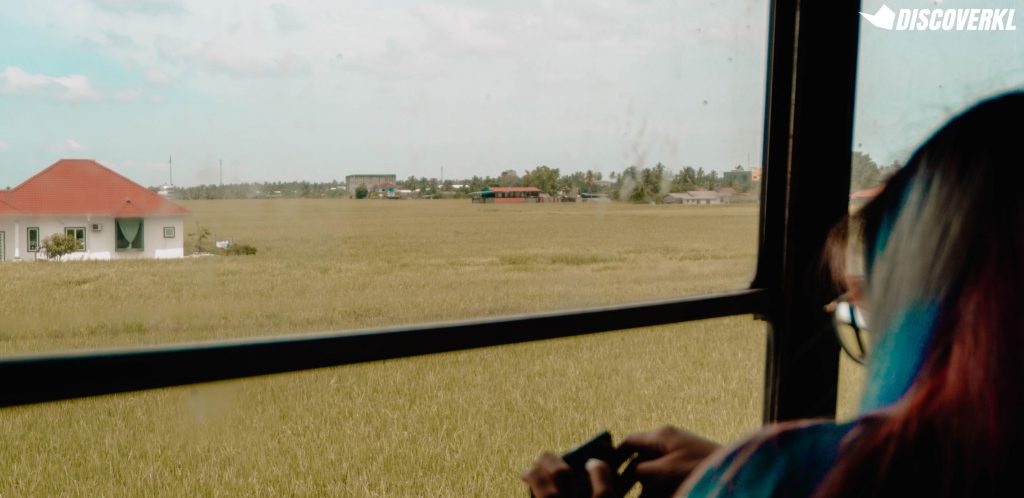 Alternatively, the back of the bus is perfect for larger groups of 6-8 pax. An overhead chandelier gives off effortless romantic vibes and if you're here on a date, we'd suggest coming during sunset. The bus restaurant transforms, now with casual fine dining vibes.
For desserts, we tried all 4 of N16's cheesecakes.
The Blueberry Cheesecake (RM13) is topped with large blueberries and the cake does not taste of artificial blueberry. The base is not too creamy and it does not crumble easily, keeping its form as you plunge your fork in for mouthfuls of the cake.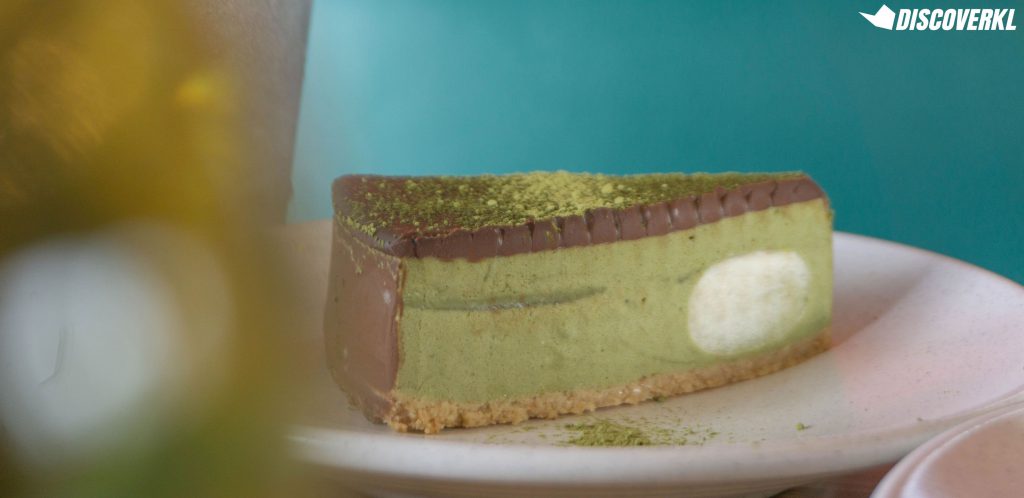 The Secret Oasis Cheesecake (RM15) is disappointing for matcha lovers. The matcha taste is not as prominent as the marshmallow flavour masks it. Also, being the most expensive cheesecake option on the menu, we had expected more from the Secret Oasis.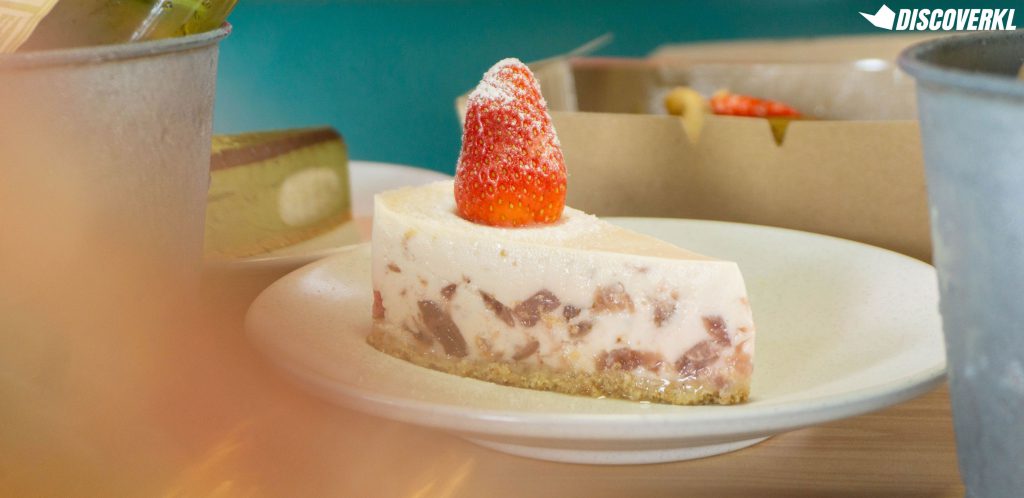 Next is the Strawberry Cheesecake (RM14). The texture of the strawberry is light and it doesn't taste artificial. It has a fragrant, fruity aftertaste. Also, it makes for a visually-stunning IG material, what with the generous amount of strawberry in this bad boy.
We saved the Dark Chocolate Cheesecake (RM12) for last. This was a decent chocolate cake but there's nothing special or noteworthy about it. Loved the added touch of constantly changing the edible cake-topper though. One day, we had a Lego, and the next, we had a dark chocolate gorilla.
N16's very own house brews were surprisingly the standout elements for me. There is a total of 5 drinks.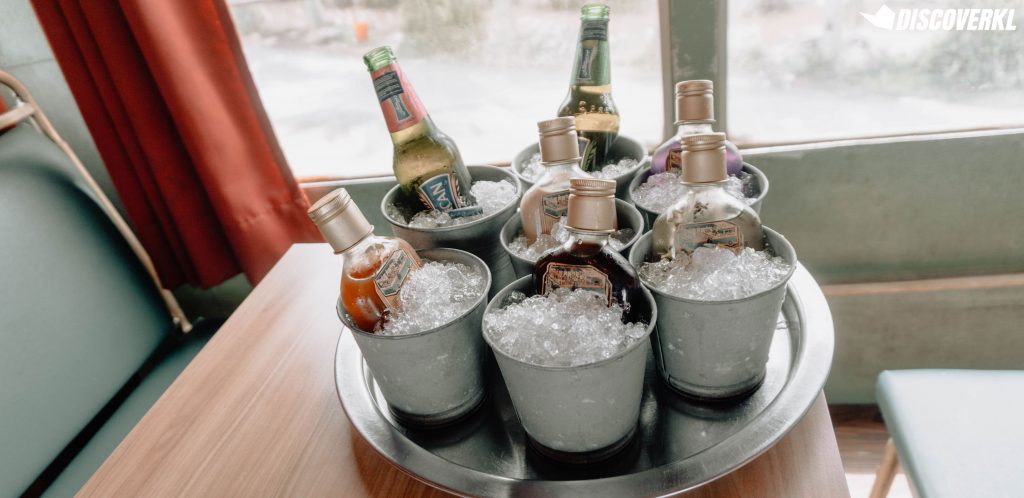 The Honey Citron Tea (RM8) is a fairly light-tasting drink accented by the floral taste of the citron flower, which as its name suggests, has a mild citrus flavour.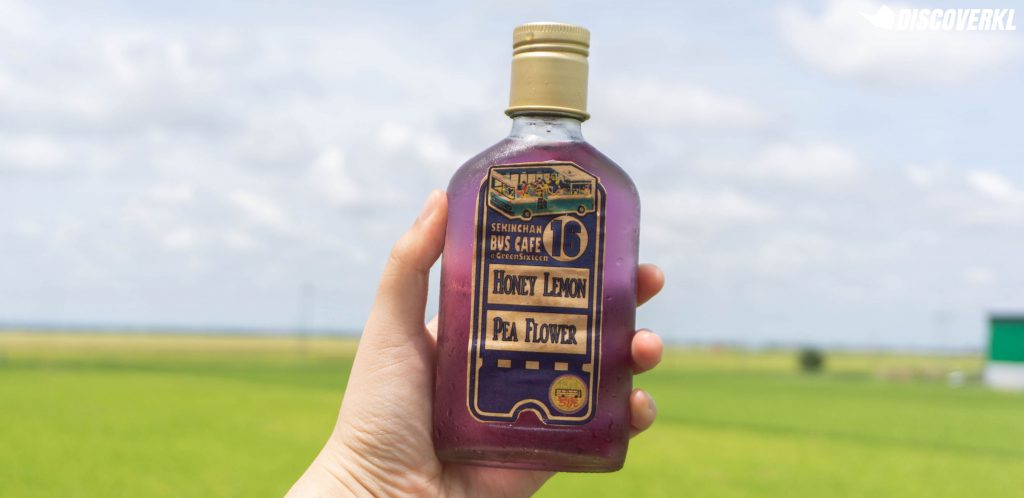 If you prefer a stronger floral taste, go for the Honey Lemon Pea Flower (RM8). This wildly popular flower is used to colour dishes like Pulut Tai Tai. Although its name indicates that honey is added into the beverage, I did not manage to pick up any honey notes but that's a plus as that means that the drink isn't too sweet.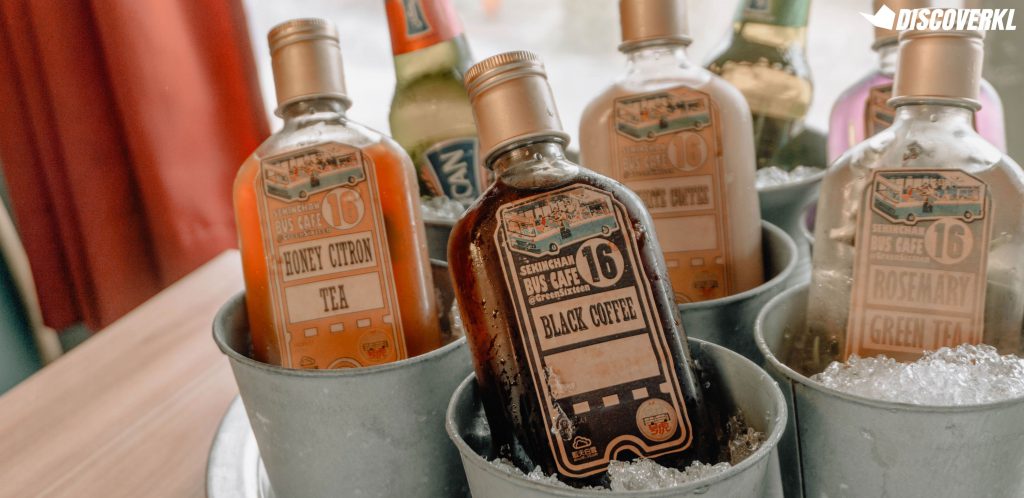 My personal favourite is the Rosemary Green Tea (RM8). Infused with an actual rosemary leaf, it's a pretty cool addition and simple as it is, it was fragrant and an ideal beverage for a balmy afternoon in the back of the bus. Do note that it has a herbal aftertaste and if that's not what you're into, you might not enjoy the drink as much as I did.
The Iced White Coffee (RM13) is surprisingly not sweet at all and packs a good coffee punch. As someone who's averse to coffee, I found the drink a nice complement to the meals. If you're the sort to have your coffee sans milk, this is one worth trying.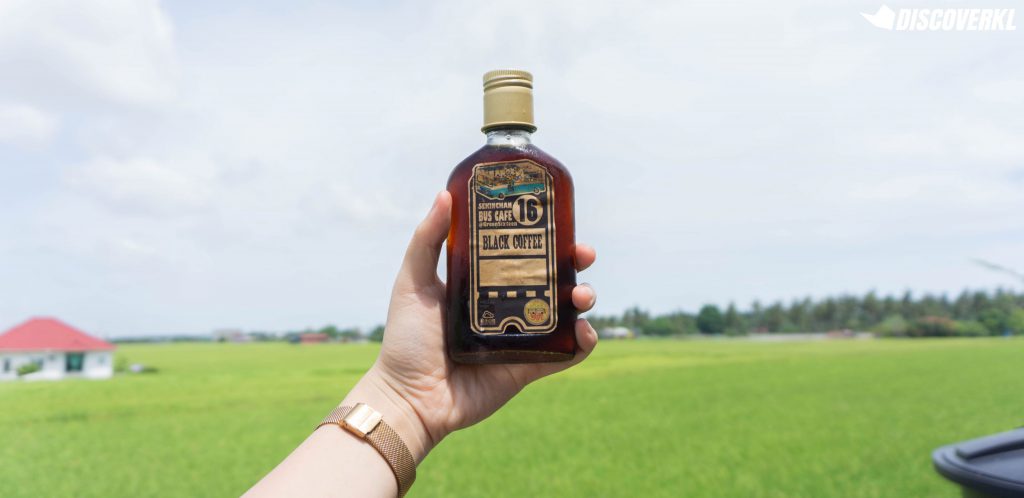 And if bitter coffee is more up your alley, give the Iced Black Coffee (RM12) a go. It's a bitter watered down coffee concoction that's similar to an authentic cold brew. We'd suggest heading here for your morning coffee if you're staying at Padi Box, a homestay located right next to the restaurant.
Although I'd highly suggest going for N16's in-house drinks, the non-alcoholic malt drinks deserve a special shout out too.
On a warm afternoon, there's nothing better than a Barbican nestled in a small tin bucket of ice. There are 2 flavours available (Apple and Peach) and both are priced at RM8. The peach is a tad bit sweeter than the apple, which tastes like a cider, albeit being non-alcoholic.
For a hipster spot, N16's dishes are definitely above average and the handcrafted beverages are a nice touch to the unique restaurant.
Would I travel all the way from KL for this? Probably not.
But if I were ever in Sekinchan again, I feel that the space is interesting enough to pop by for a meal, a drink and some shots by the neighbouring paddy field.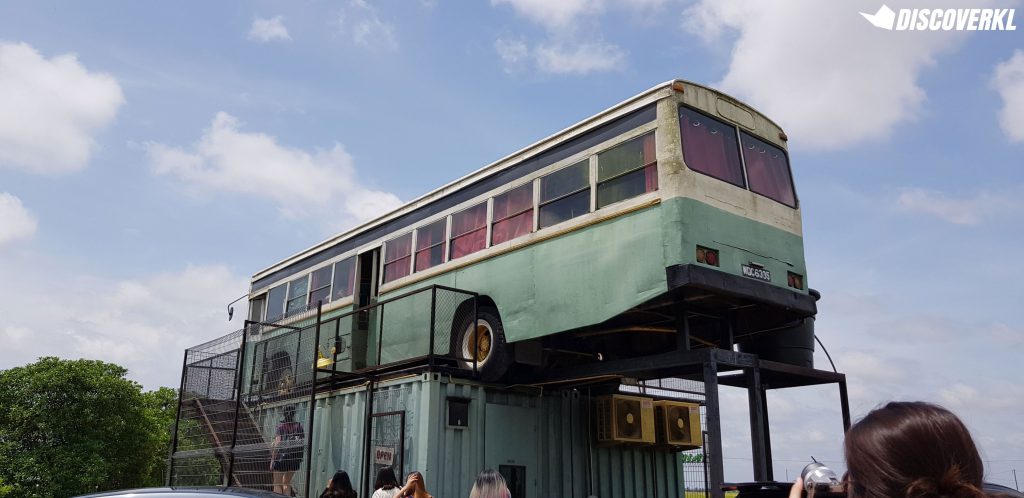 Just be prepared to endure the humid in-bus conditions. Alternatively, the evening would be a better time to drop by, or at night when the bus transforms into a semi-casual fine dining eatery with the same food but a completely different vibe.
Do note that there's a minimum spend of RM30/table during weekends and public holidays and during the hours of 12pm-6pm. Meals here are by appointment-basis and you can book your slot through N16 Bus Restaurant's Facebook page.
N16 Bus Restaurant
Hours: Thursdays-Sundays: 11am-8pm, Mondays: 11am-7pm, Closed on Tuesdays & Wednesdays
Address: Head Southwest on Jalan Tali Air 4 Sekinchan, Selangor, Malaysia
Website: N16 Bus Restaurant
Tel: 016-273 6033