Why in the world would you stay in the middle of the paddy fields?
Multi-coloured containers that are totally Instagrammable is why!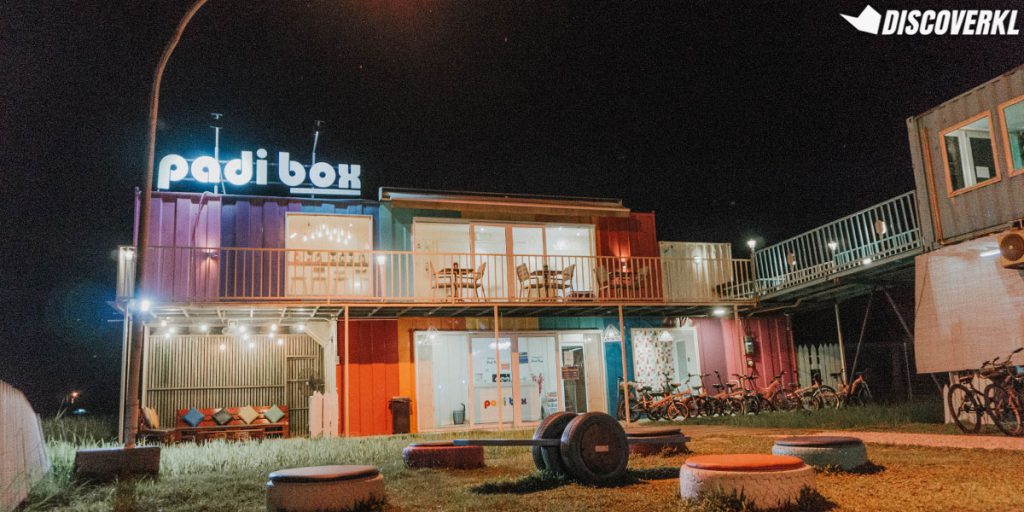 Padi Box is a container style homestay located 5km from Redang beach in Sekinchan. Surrounded by paddy fields, you'll get Windows wallpaper-esque views all around you—except for when they've harvested the crop when the scenery turns into muddy plains.
Although that might suit the minimalist Instagram feed aesthetic, do check out their harvesting schedule to catch the field in your "ideal colour".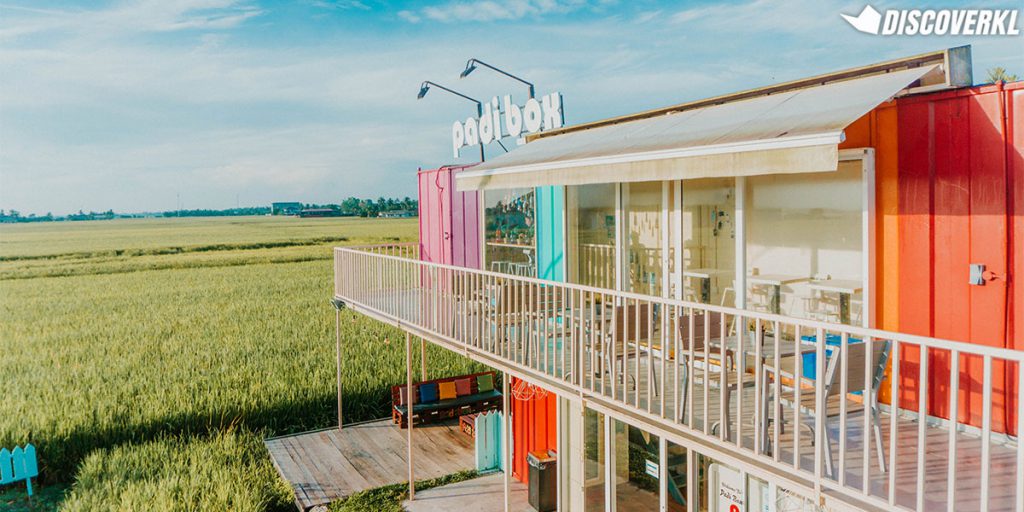 During our recent trip down to the paddy field, the plants were all green.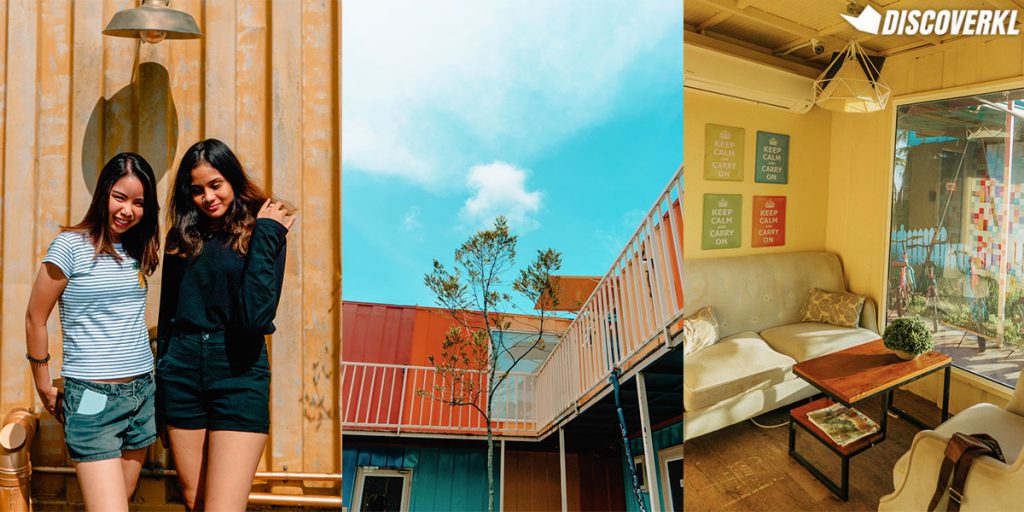 Combined with the vibrant-coloured containers, it sits on a delicate balance between looking like a preschool and as an aesthetic background for the 'gram.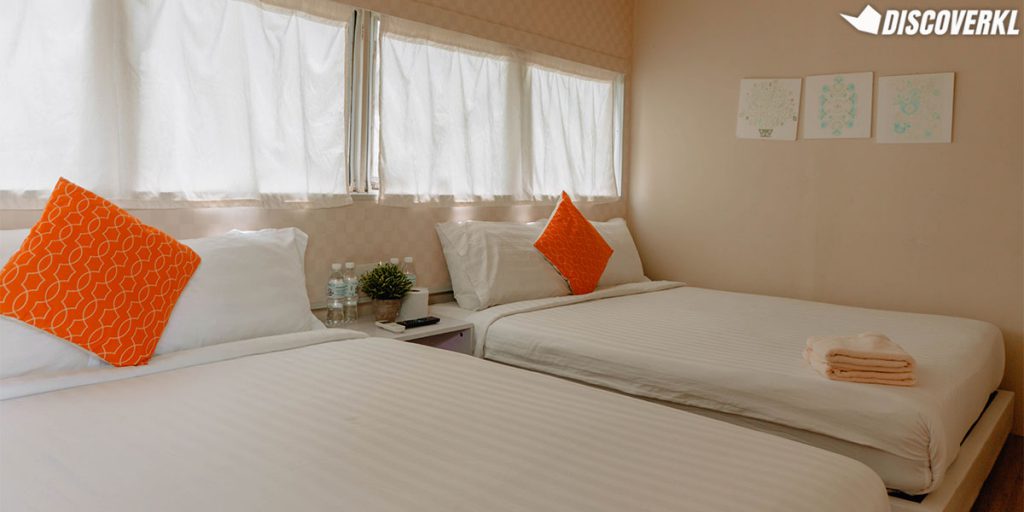 As Padi Box was built from recycled containers, do bear in mind that the rooms wouldn't be the most spacious of the lot. We stayed in the Standard 4 pax room with two queen sized beds, a TV, side tables and an en suite bathroom. Basics such as towels, hangers, pillows and bedding are provided too.
From the bed to the wall, there was a gap wide enough for one person to walk through. The bathrooms were rather spacious and well equipped with large bottles of body wash and shampoo. We loved that we could bathe at one end of the bathroom and have the other end still relatively dry enough to change at.
Okay, but is there WiFi?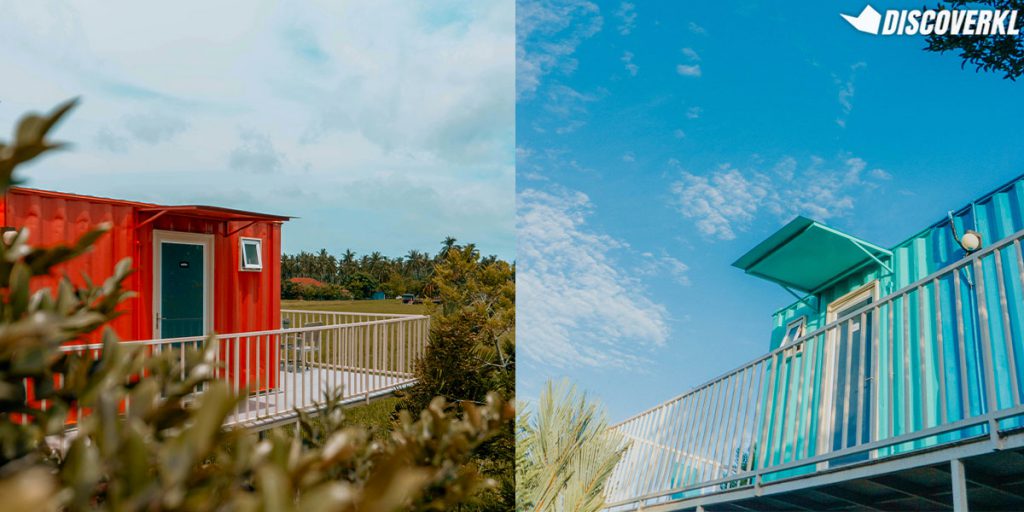 Yes there is but it's not the fastest speed. But it's adequate enough to scroll past and post Instagram stories around the reception area and in the room.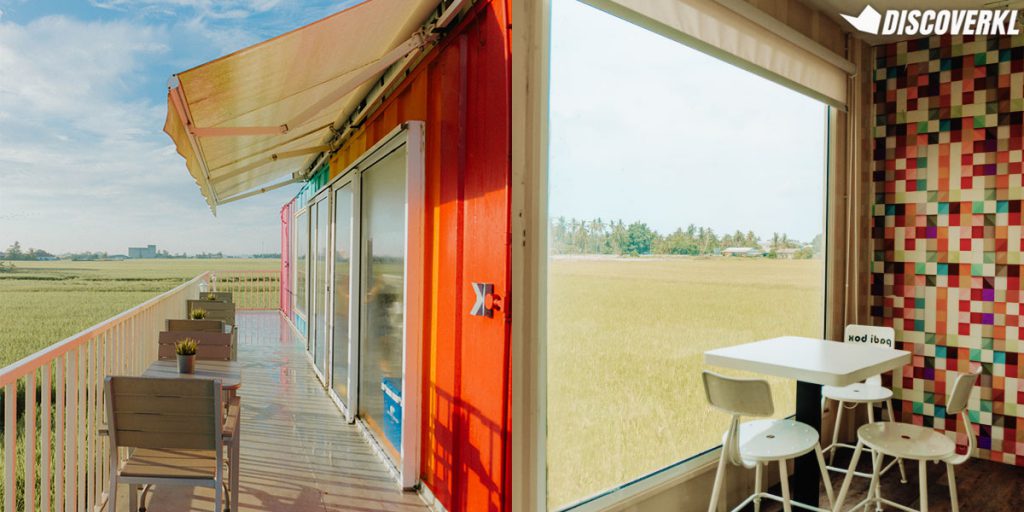 However, it may get a little spotty at the cafe and lounge areas which is perfect as it encourages you to talk to your friends.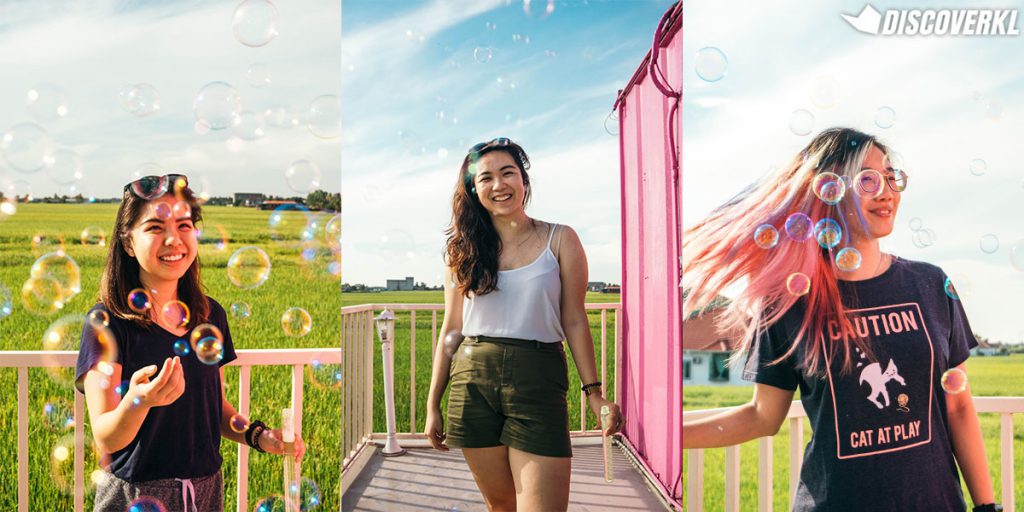 At the cafe, there's nothing much to do but sit in front of the AC and enjoy the view. It also makes for a really pretty Instagram photo spot during early mornings and late evenings when the sun isn't shining too strongly. However, do note that the space heats up rather quickly come noon time.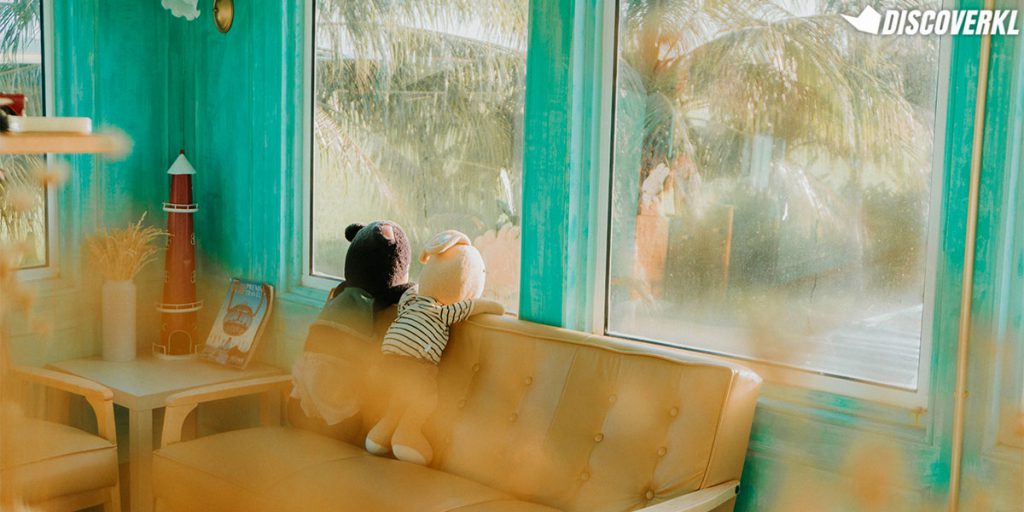 In the lounge area, there's an abundance of power plugs, pool table, playing cards, sofas and an old school Mario console game (NES Nintendo System Console).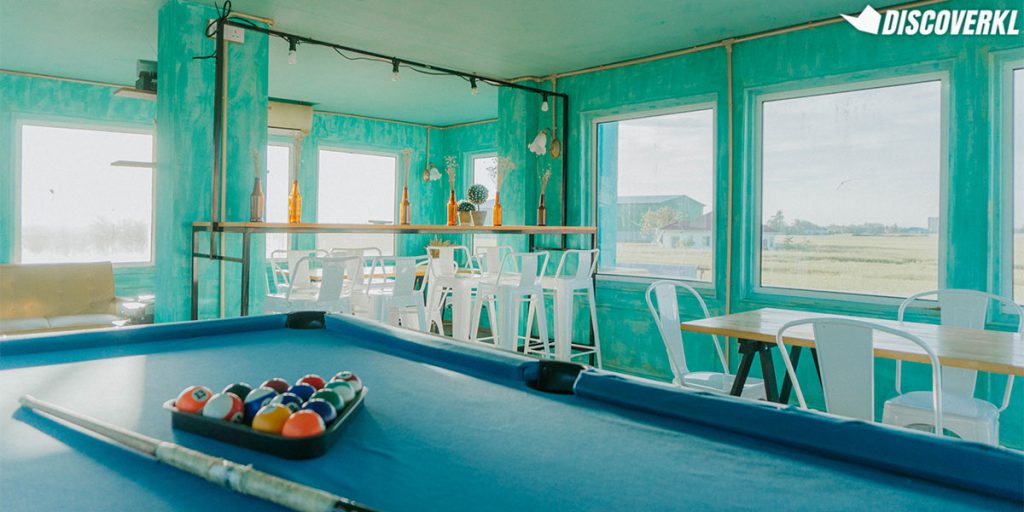 Personally, I enjoyed the pool table despite it being slightly slanted and missing a ball.
P.S.: It's really easy to hit the balls into the middle right hole. 😉
It's surrounded by nature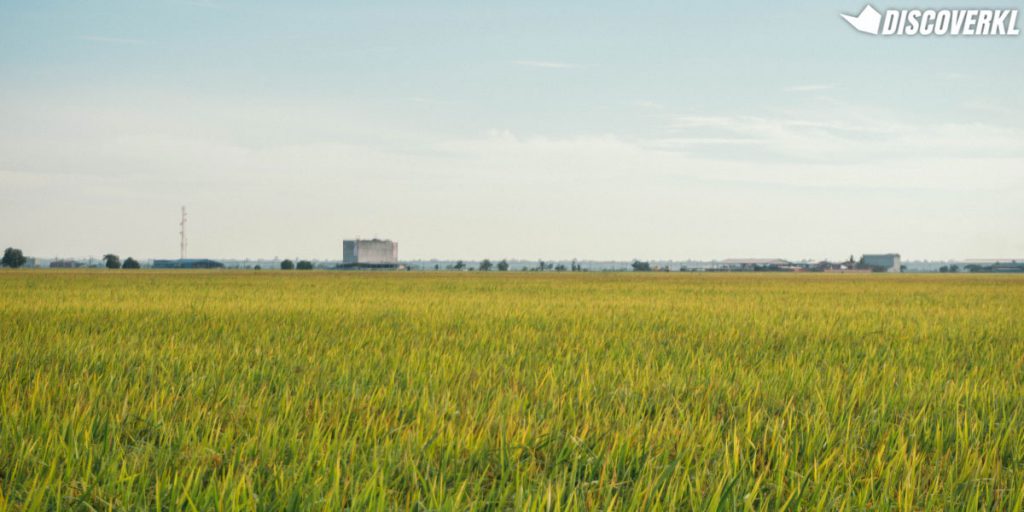 Sekinchan is known as the Rice Bowl of Selangor. As they're one of the main producers of rice (together with Kedah), these paddy fields are the literal rice bowls of the community there.
Hence, we would strongly advise you to be careful with these precious grains and avoid trampling your way into the field no matter how pretty you'd envision the Instagram shot to be.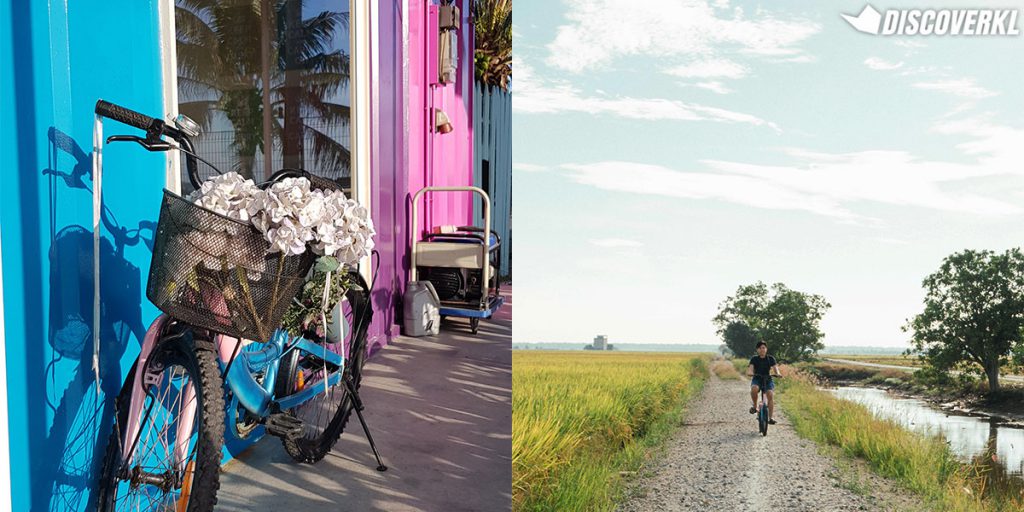 Padi Box has bicycles for rent at RM10. With the purchase of each ticket, you can redeem a cold can of soft drink in the pantry located upstairs.
However, as some of the bicycles had deflated tires and faulty gears (perhaps due to infrequent use and therefore, maintenance), do make sure to check them properly before going for a ride on them.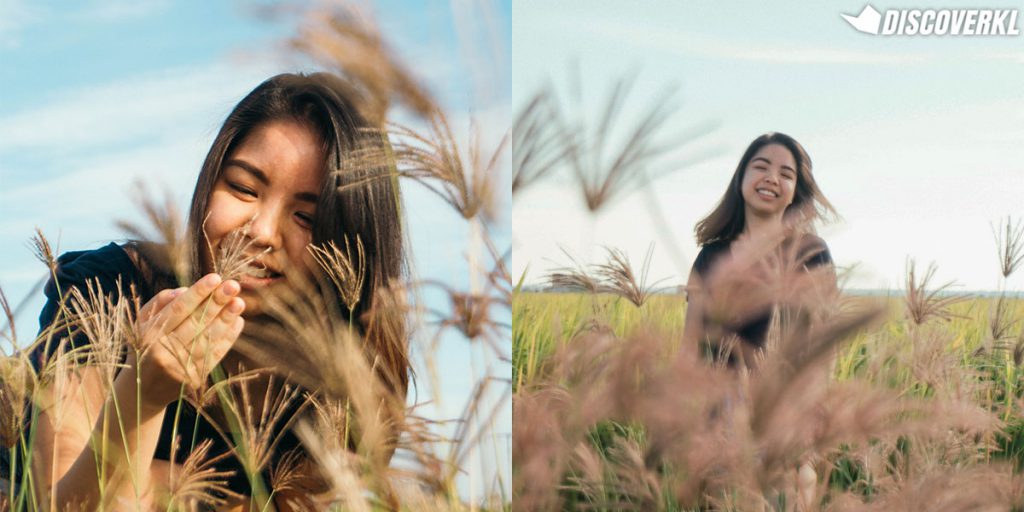 Not too far off from Padi Box, we spotted more Instagram opportunities. No, we do not mean trampling over the farmers' hard grown crops because that's horribly irresponsible. These photos were taken through a hedge of flower weeds with a kit lens on a Sony A6000.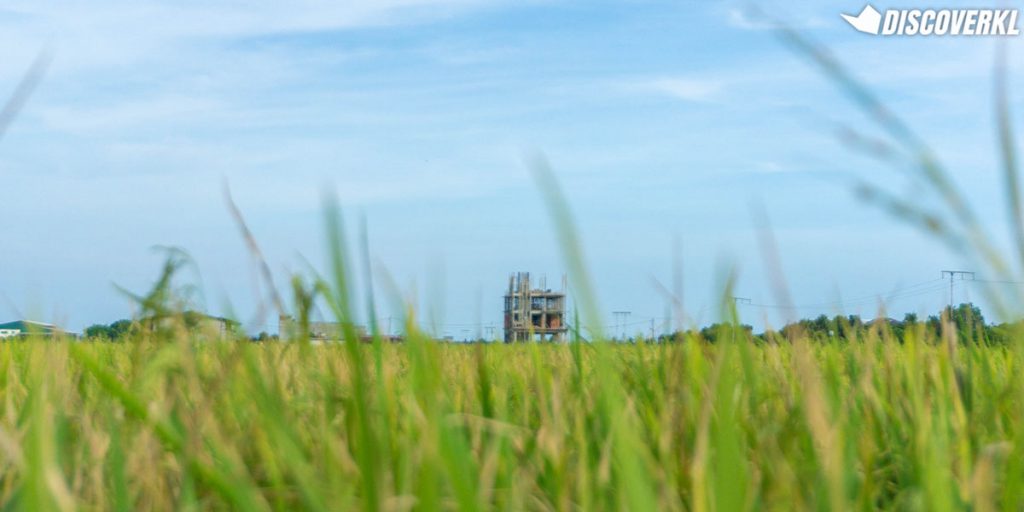 However, if you would love to learn more about the paddy fields, Padi Box has guided tours and sessions for guests to join. Besides that, you can also arrange for trips to the Sky Mirror, for firefly watching as well as for eagle feeding activities.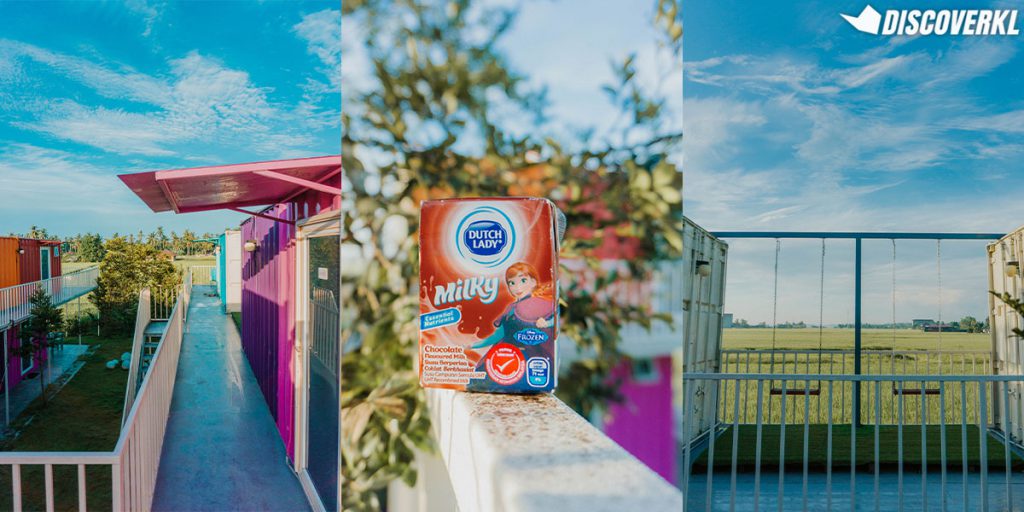 You can even book barbecue packages here or bring up your own food for a picnic in the morning. There's also a pretty cool dining experience on top of a bus right outside Padi Box.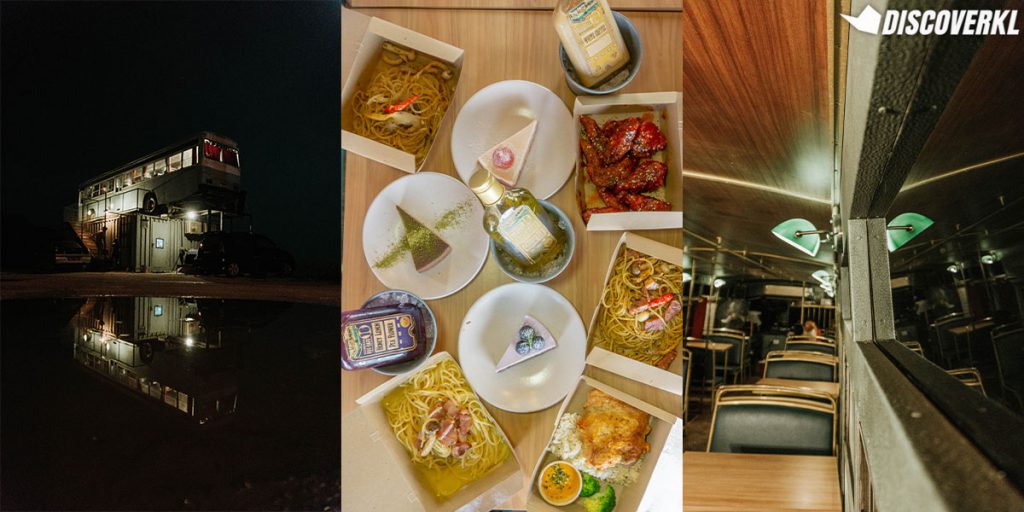 In the day time, you'll get to dine along to light jazz and enjoy the view. But at night, the whole place classes up rather quickly.
Read our full review here!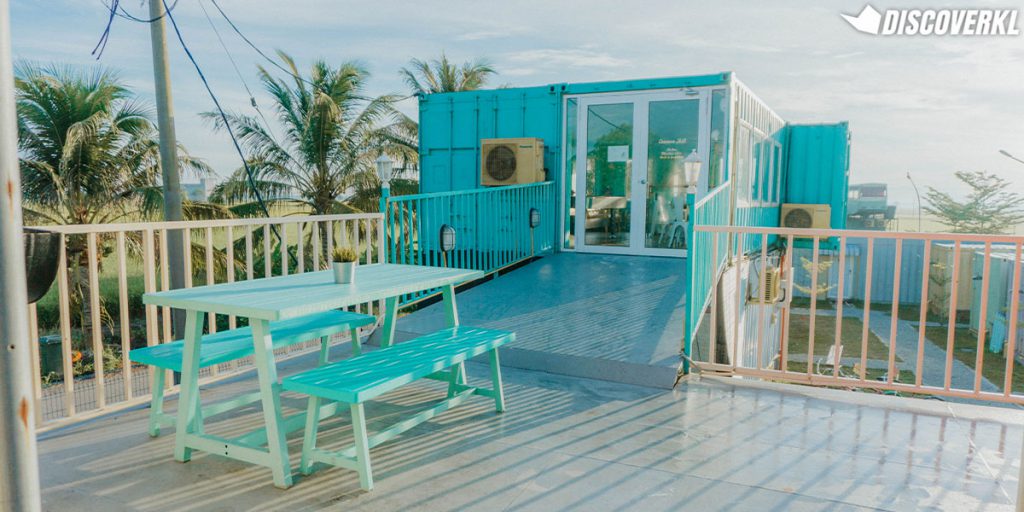 Overall, staying at Padi Box gave us a nice getaway from the hustle and bustle of KL. Waking up to fresh air, sunlight streaming through our windows and the greeneries of young paddy creates a calming and chilled environment.
From RM118 per room, this is a great place to escape the city and stay in while exploring Sekinchan and Kuala Selangor, which is a 30-minute drive away.
Padi Box
Address: Lot 11126, Jalan Tali Air 4, 45400 Sekinchan, Selangor, Malaysia.
Website: Padi Box
Tel: 019-320 5688