Save the turtles, bring your own bottles, buy a metal straw. We're all aware of some of the steps we can take as humans to reduce the trash that goes into our landfills. Using less single-use items and making slight tweaks to our habits might just lessen the damaging impact us humans have on the world.
As Malaysia's zero waste advocate, Aurora Tin puts it:
To me, a person who lives a zero waste lifestyle tries his or her best not to send anything to the landfill. For example, to replace plastic bag (waste), we use reusable cloth bags or containers (no trash).

Aurora Tin, founder of Zero Waste Malaysia

So let's be a little more conscious and environmentally-responsible in the way we consume. Here are 9 places and brands that can help you start adopting alternatives to the stuff you buy.
Fashion
1. The Little Clothing Shop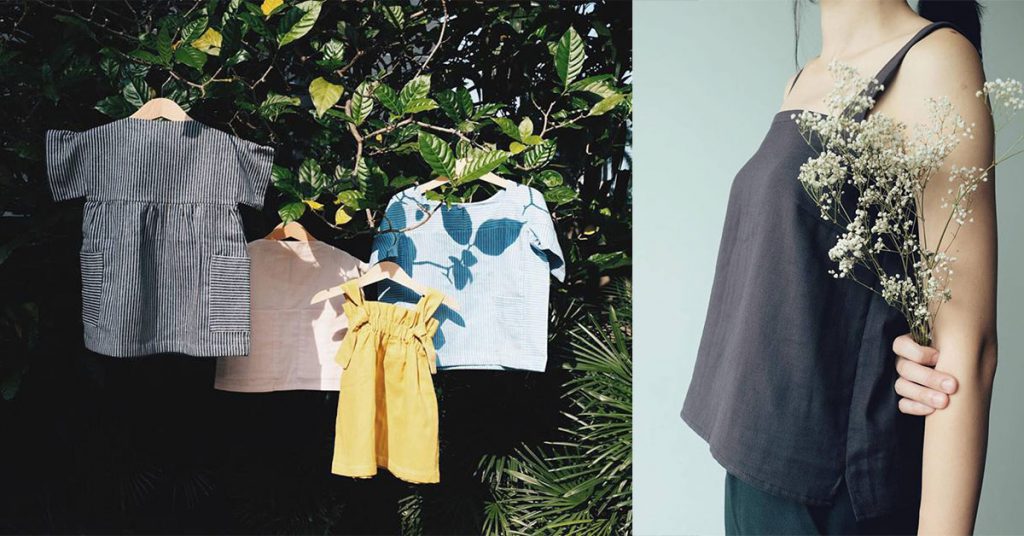 This ethically-produced zero waste clothing line is unique in the sense that no fabric goes to waste. First, founder Xe Linn maps out the clothing she's about to create, onto a large piece of fabric to create a jigsaw puzzle of sorts. Next, she meticulously cuts them out and ensures that no fabric goes to waste!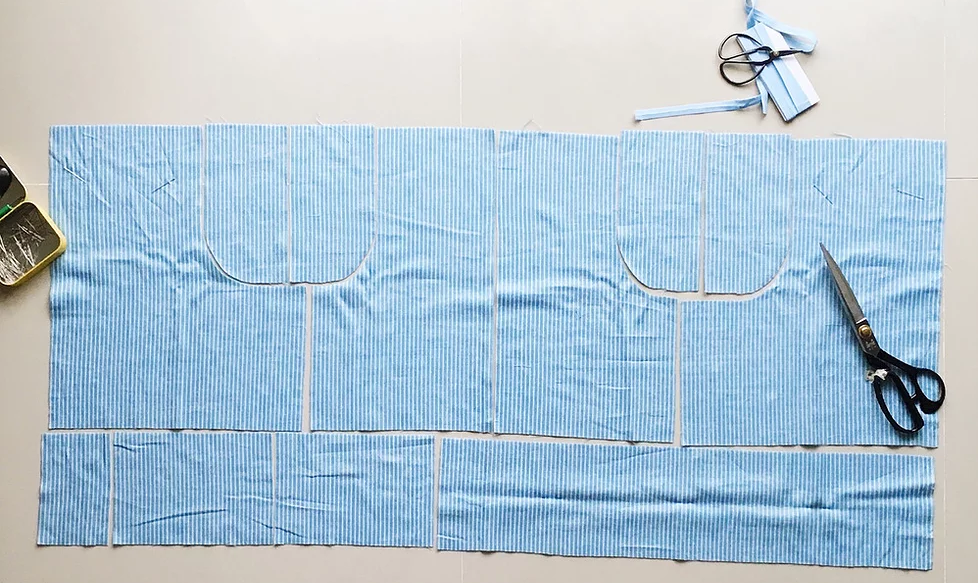 Xe Linn then cuts and sews each piece by hand, sourcing both Japanese cotton and Kelantanese batik for her creations. Her methods are tedious and she takes pride in reimagining new ways of producing slow fashion through existing techniques of garment making.
Her line features clothing for women and children, as well as accessories like charming embroidered handkerchiefs. Each piece of clothing also comes with a beautifully-written poem by Lea Redmond from Leafcutter Designs on the labels.
Green point: No fabric is wasted in these unique pieces!
Price range: $$$
Website: The Little Clothing Shop
2. Real.m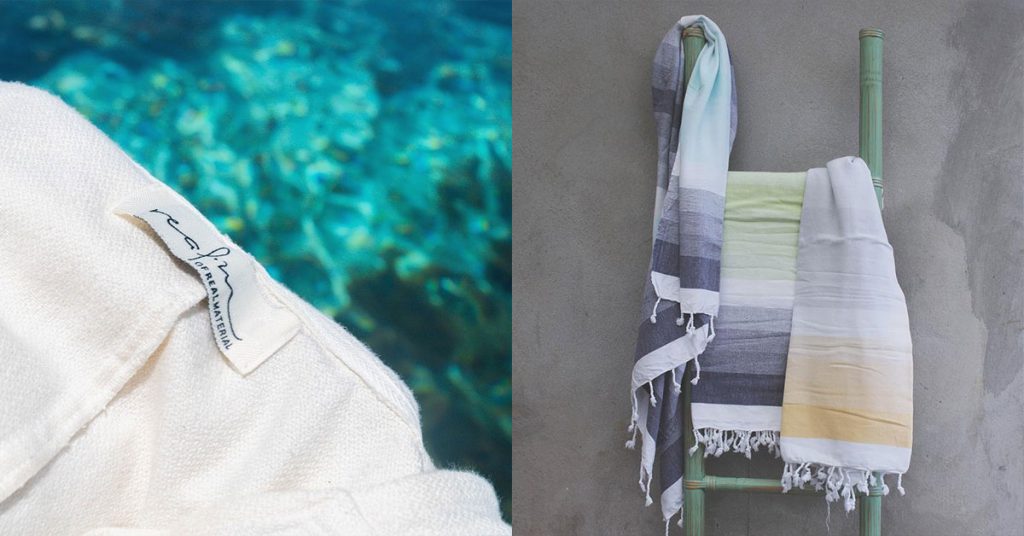 Drawing their inspiration from Mother Nature, they aim to add style and practicality to everyday natural living.

In addition to making their own collections, this online clothing store compiles and hand-selects creations by responsible retail designers all over Malaysia. Said designers include Xe Linn (The Little Clothing Shop) and O.Lanun. They also feature products for fashionable and green traveling.
Items that can be found on this site include bamboo blankets, towels, and clothing for men, women, children, and even swimwear!

Green point: RM1 of each of your purchase is donated to the Tropical Rainforest Conservation & Research Centre.

Price range: $$$
Website: Real.m
3. Munimalism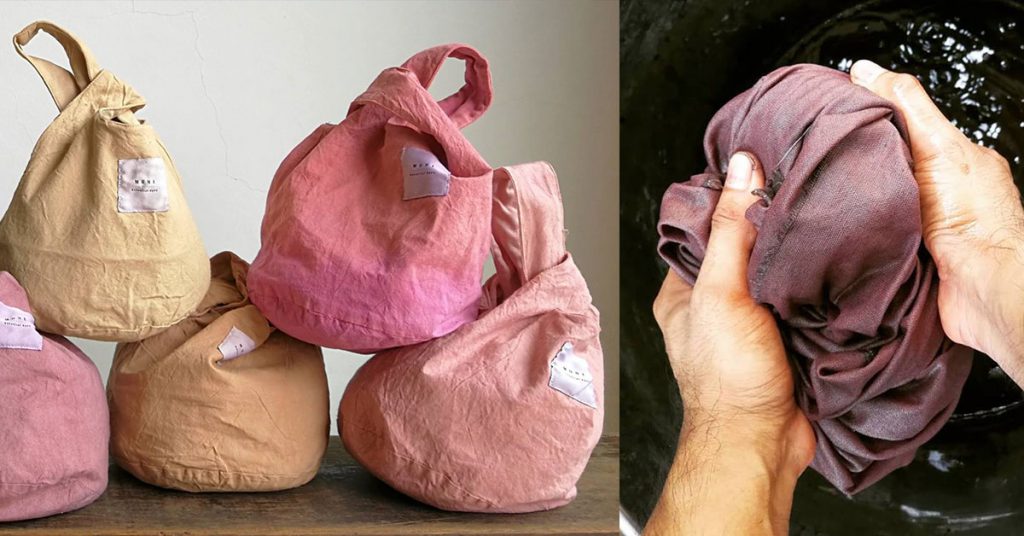 MUNI is an artisanal apparel brand which uses only natural botanical dyes. These subtle and soft colours extracted from Malaysia's rich tropical landscape (like daun ketapang or sappan wood) are eye candy for those who are into more minimalist styles of clothing.

Munir Osman is the craftsman responsible for all the artistry of his fabrics. He works from his studio built from restored wood to fit the whole natural method.

His collection features t-shirts, scarves, cushion covers, as well as tote and knot bags. They're sold at zero waste and retail stores around the country, which includes Kedai Bikin in Bangsar, Ilaika, Galeri Ilham, The Hive, Fred Segal in 1 Utama, and The Warung in Penang.

Green point: Dyes are all organic from Malaysia's flora & fauna.
Price range: $$
Website: Munimalism
Beauty & Hygiene
4. Kinder Soaps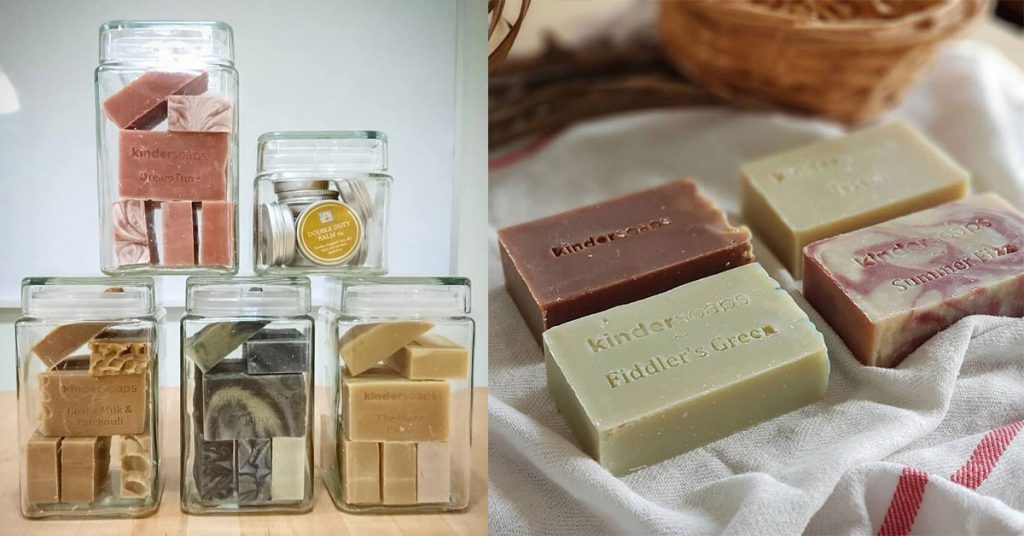 Their wide assortment of beautiful bar soaps are made with all-natural ingredients using the cold-process method.
Dictionary Time: Cold-processing combines plant-based fats with natural fragrances and an alkaline solution to produce a lovely lather. It is then left to cure and harden for a month before it is ready to use.
Developed by a mother with the goal of helping her baby with eczema, these handmade soaps are free of chemical additives and artificial colouring or fragrances.

The range of skin care products include soaps, moisturisers, pure essential oils, and reusable Furoshiki cloths (for eco-friendly gift wrapping). There's even the option to purchase their goods in bulk. Find them online or at their physical store in Damansara Jaya, and even these other locations.

Green point: Each individual bar of soap can also be used as shampoo!
Price range: $
Website: Kinder Soaps
Address: 11A-A, Jalan SS 22/23, Damansara Utama, 47400 Petaling Jaya, Selangor.
5. The Mineraw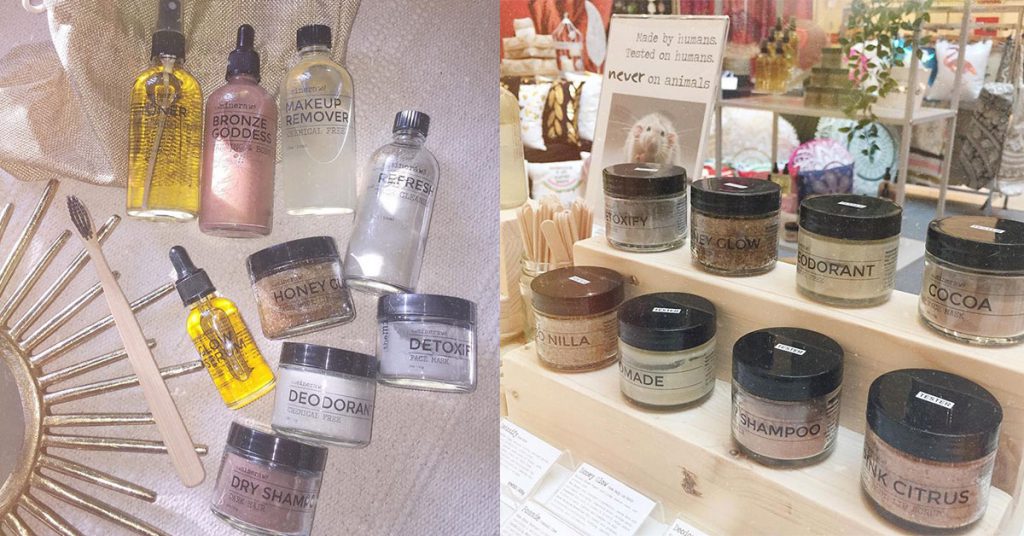 Natural, vegan, and cruelty-free, The Mineraw brings together raw ingredients which are consciously handcrafted in small batches to produce natural skincare and beauty products.
Each product is safely tested by the team and is suitable for every skin type. All their products are natural and free from synthetics, alcohol, silicons and colouring.
Their assortment includes face masks, toners, serums, cleansers, deodorants, reusable cotton pads, bamboo toothbrushes, and metal straws. All products are available for purchase online, at Nude, The Zero Waste Store and at their physical outlets.
Green point: You can bring your used container/bottles to purchase refills
Price range: $
Website: The Mineraw
6. Cotton Mermaid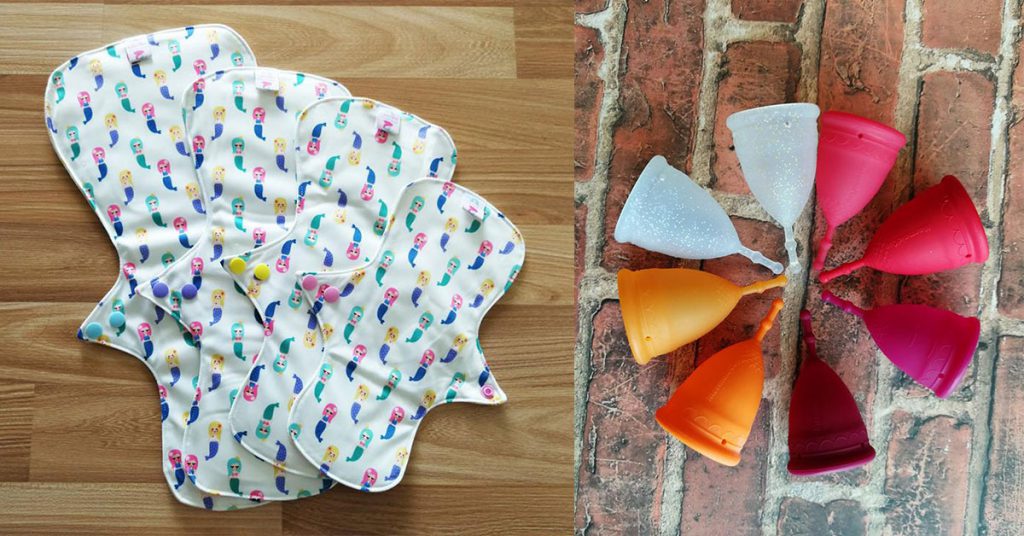 This brand specialises in reusable menstrual hygiene products with handmade and original designs. Their cloth pads are hand-sewn by a team of seamstresses and are a more sustainable alternative to single-use pads.

Though products may come off pricey at first glance, these are a good investment if you're thinking long term. The pads and menstrual cups can be washed and used over and over again, without having to be disposed of after every single use like regular pads or tampons.
Products include menstrual cups, reusable cotton pads, and panty liners which come in different sizes and designs. They also have adorably vibrant "wet bags" for safe and sterile storage of their menstrual products!

Green point: Waste-free personal hygiene products worth investing in.
Price range: $
Website: Cotton Mermaid
Zero Waste Stores
Alternatively, you could also hit up these zero waste stores to browse and perhaps find some interesting sustainable gems, or even attend workshops to learn the ways of zero waste! Just remember to bring your own containers, bottles, and bags when visiting!
7. The Hive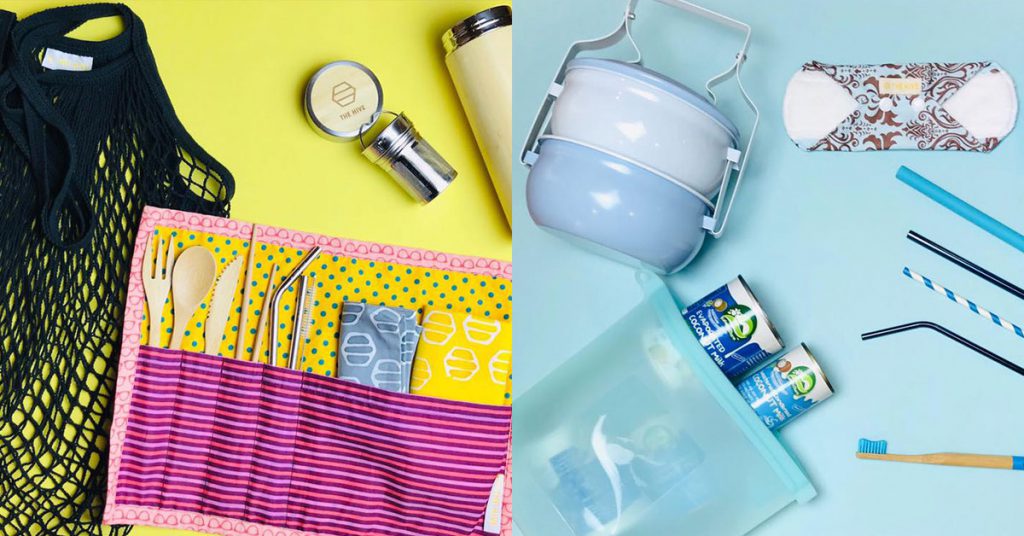 The Hive is one of the first zero waste stores to pop up in Malaysia. They've even been awarded by the UN for their impressive contributions to Malaysia's zero waste lifestyle.
Their bulk foods are sourced with local partnering farmers, and they also run weekly workshops on healthy zero waste living.

On top of distributing goods from other brands (including some of those mentioned above), they also make and sell their own line of products like reusable facial cotton pads, bamboo toothbrushes, laundry detergent and over 300 different bulk whole foods.

Green point: Everything comes package-free!
Price range: $
Website: The Hive
Address: 92A, Lorong Maarof, Bangsar Park, 59000 Kuala Lumpur, 59000 Wilayah Persekutuan Kuala Lumpur.
8. Nude, The Zero Waste Store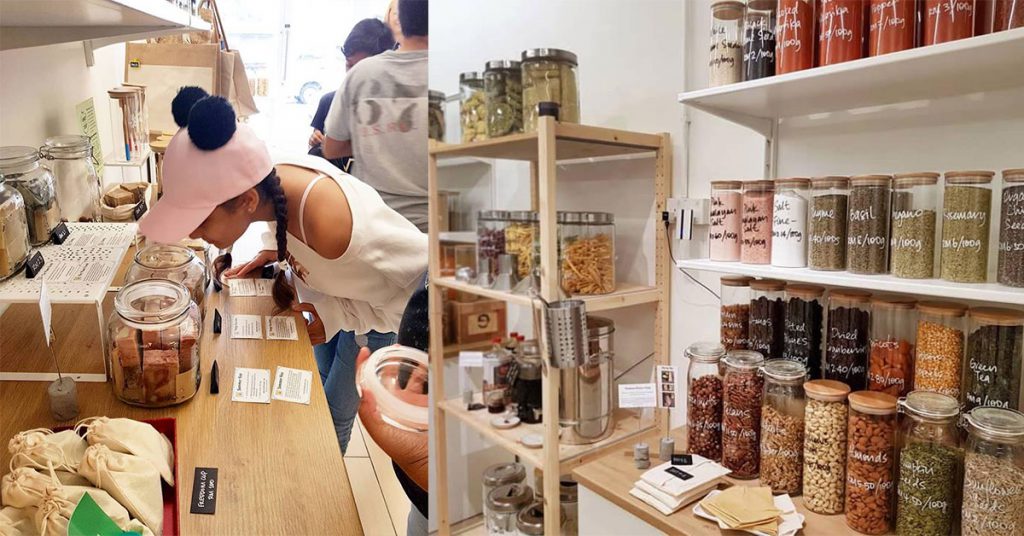 Nude is another beloved store that makes zero waste living accessible to everyone. Perfectly exemplifying that, products can be sold package-free.
The founders of Nude have set out to prove that businesses don't need to just be profit-driven, but also hold the power to shape societies and chart the course of human progress.
Here, you can bring your own bottles to refill on soaps, shampoo, laundry detergents and even shop for pet food on a buy-what-you-need basis. Nude also offers rebates when you return your used bottles and containers to them! Check out their full list of offerings here.
Green point: Wide range of eco-friendly, natural products to choose from
Price range: $
Website: Nude The Zero Waste Store
Address: 11A, Jalan 19/29, Seksyen 19, Petaling Jaya, Malaysia.
9. A Bit Less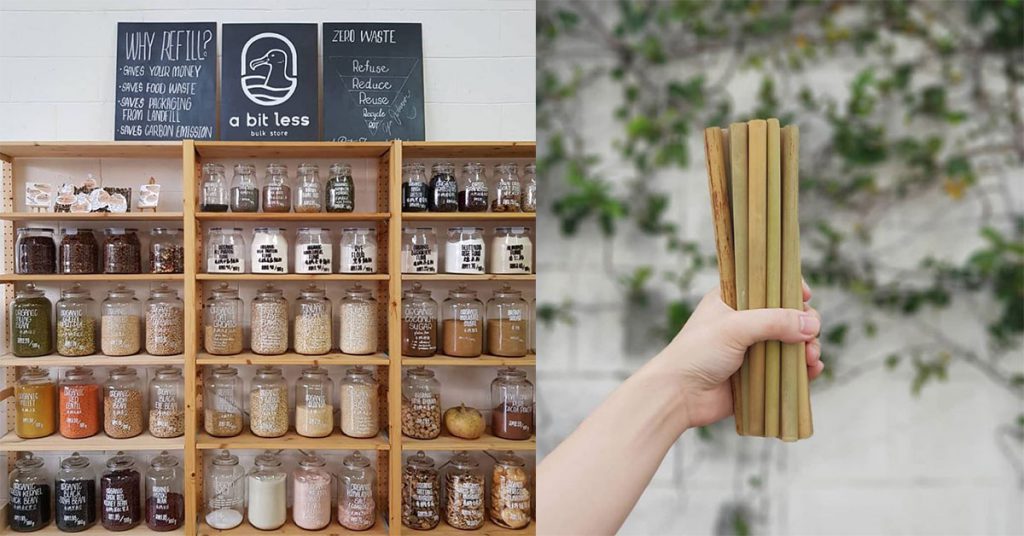 A Bit Less is eager to eliminate single-use plastic packaging and create a community that shops with minimum impact on the earth.
This bulk store carries everyone's favourite zero waste items like bamboo toothbrushes and handmade straws. On top of that, they also host workshops on cooking, healthy eating and making your own DIY beauty products!
Here, you can refill your shampoo bottles and purchase kitchen staples and even some vegetables, all package-free. They also have reusable carrier bags, lunch boxes, as well as silicon bags and bowls.
Green point: Vegan-friendly cooking classes are available!
Price: $
Website: A Bit Less
Feature Image Credit: Munimalism, Kinder Soaps