The term "virtual reality" (VR) is not a strange one to us in this day and age. But for those unfamiliar with the term, it's when someone puts on a headset with goggles and the screen produces a simulated environment.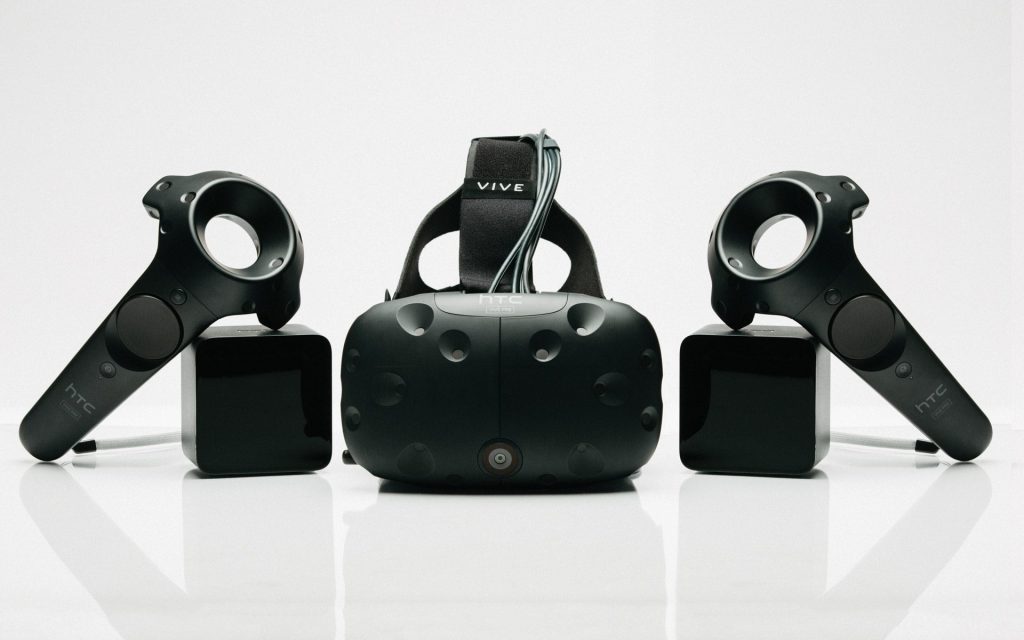 Some VR experiences involve props that look like high tech guns, padded gloves or wireless joysticks. Typically, in a VR experience, you'll be playing an interactive game like shooting at zombies or slicing fruits.

Here are five places for you to experience VR in Klang Valley and beyond!

1. VR Lab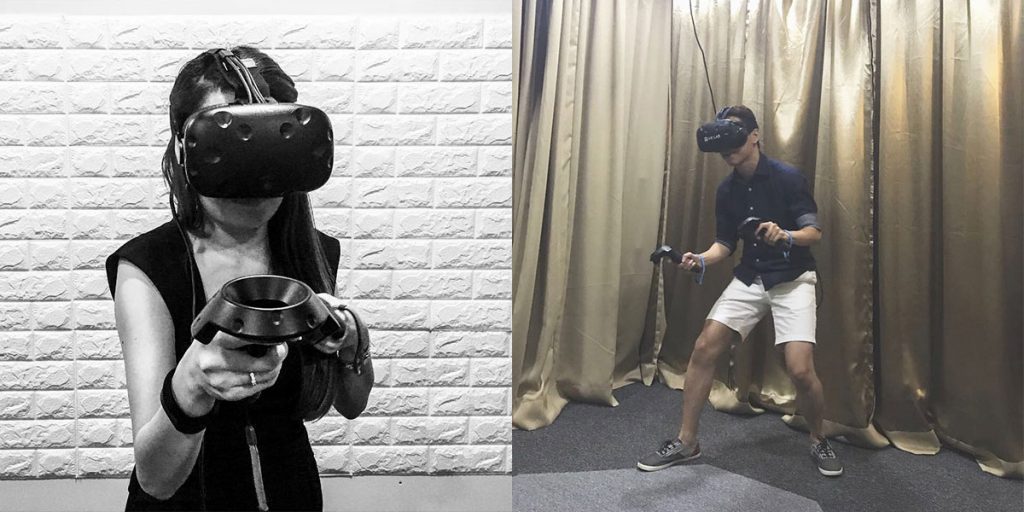 VR Lab specialises in room-scale VR, which essentially means that the entire room is outfitted with a green screen.
VR Lab has single and twin VR Headset rooms that caters up to 5 and 10 pax respectively.

Anticipate a more athletic experience where games involve the entire body. Choose from a wide variety of game genres such as arts and education, fitness, horror, first-person-shooter and multiplayer.
We can totally see ourselves getting our heart rates up playing Call of the Starseed, an action-filled game inspired by an '80s fantasy film!

"Plug" Points: You can use your own programs or contents that run on Steam VR here! However, you might want to check with the team on suitability and compatibility first.

Price Per Person: From RM50 per hour

Hours: Monday to Friday: 9am-6pm

Address: VR Lab Berhad (HQ), 2-C Nadayu28 Dagang, Jalan PJS 11/7, Bandar Sunway, 47500 Subang Jaya, Selangor Darul Ehsan. (More locations here)

Website: VR Lab

Tel: 012 3033 505

2. The Rift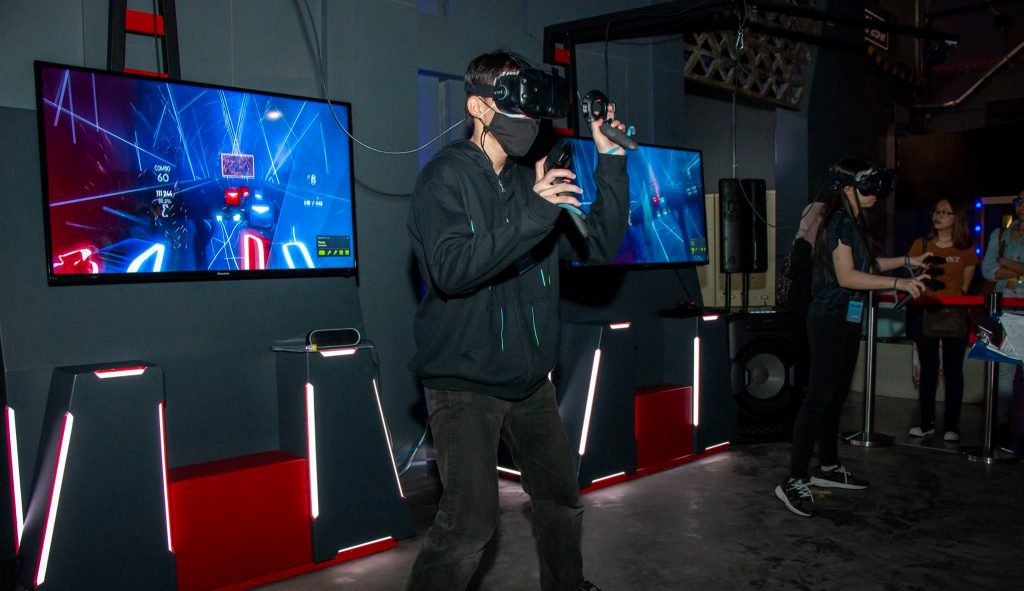 Enter the portal and be transported to 24 different virtual worlds! Being the largest VR facility in Asia, they aim to champion the local e-sports industry.
With up to 20 different attractions, you'll get to battle zombies in a free-roaming VR environment by the award-winning Zero Latency. Another notable experience is the augmented reality player-vs-player game called HADO.
Tickets can be booked online but do note that there's a 2-hour activation period. This means that if you were to purchase tickets for a 6pm slot, the latest you may do so is at 4pm, on the same day.
P.S.: Got a tiff to sort out with a bud? Settle it in the Race Room (a racecar drifting simulator).

"Plug" Points: Blur the lines between virtual and reality with their physically-challenging experiences and vertigo-inducing wall climbs!

Price Per Person: From RM77

Hours: 10am-10pm, daily

Address: 3rd Floor, North Court, MidValley Megamall, Kuala Lumpur, Malaysia

Website: The Rift

Tel: 03-2202 1808
Read more about The Rift here.

3. VAR LIVE Malaysia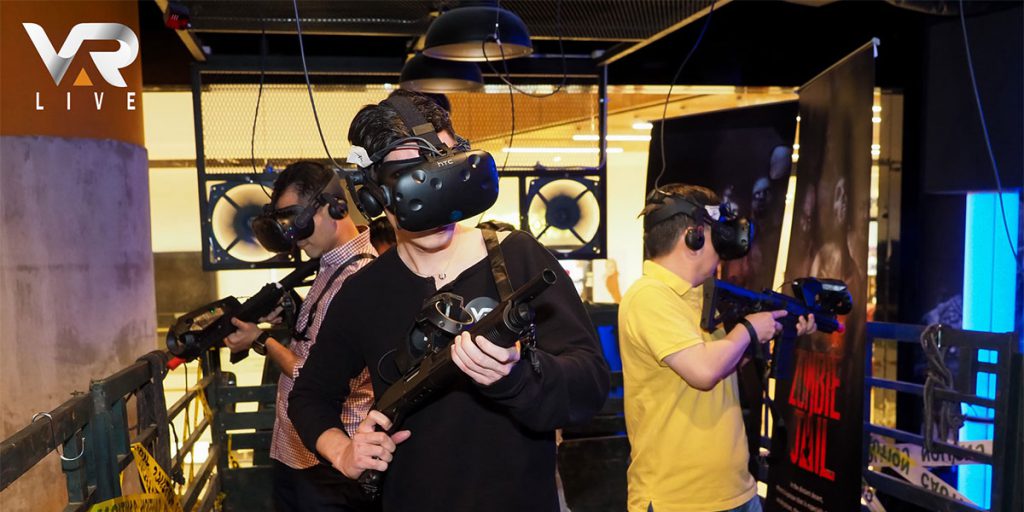 For the thrill seeking, horror-loving gamers, VAR LIVE's got your back. From exploring haunted hospitals in Horror Hospital to escaping post-apocalyptic zombies in Zombieway, choose from the total of 12 games to suit your level of adventure!
If you're of weak heart, worry not for they've got adorable zombie games like City Hero for you too!
Using features such as a vibration gun, infrared positioning and physical venue set-ups, you'll be in for a mind-boggling immersive experience.

"Plug" Points: We heard great reviews on their friendly and helpful staff. Some scaredy cats even got persuaded to play a zombie game with no regrets too!

Price Per Person: RM38-48 per game or RM98 for 3 games

Hours: 10am-10pm, daily

Address: Level 2, MyTOWN Shopping Centre, No. 6, Jalan Cochrane, Seksyen 90, Kuala Lumpur, Malaysia

Website: VAR LIVE Malaysia

Tel: 03-9202 8338

4. Future Land Fun Zone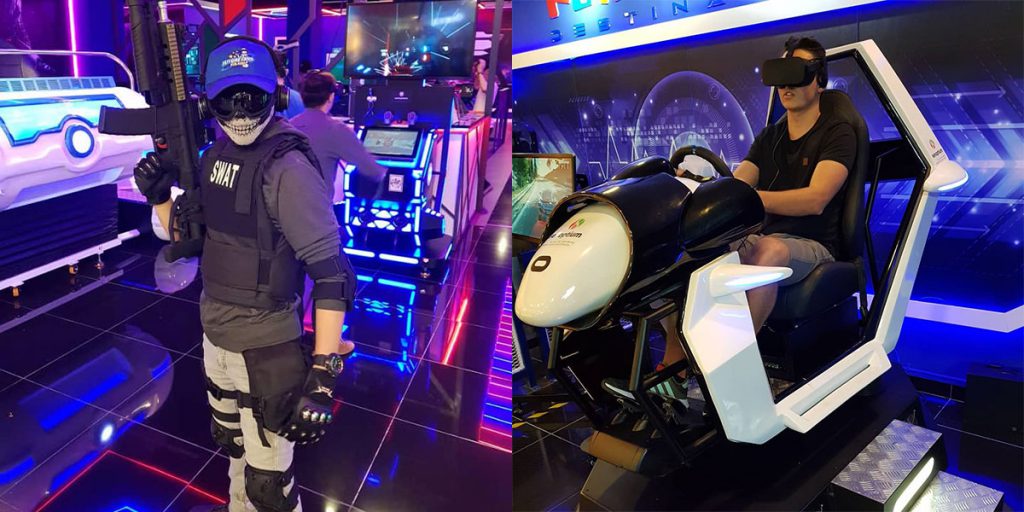 Designed for kids and adults alike, Future Land Fun Zone is a family entertainment centre by Senoptium. Fusing modern day technology with family entertainment, this is a great place for a fun family day out or to paktor with your bae. ?
Hop into their VR Car Simulator, EXO Jet Simulator, VR Skateboard, VR Interactive, VR Family and Fighter Jet Simulator and let the visuals take you away on an adventure!

"Plug" Points: "Kill" or bond with your friends and family over their fully-interactive wireless VR team games.

Price Per Person: RM95 (full access to all 6 games) or RM85 (family fun pack of 6 games, minimum 2 persons)

Hours: 10am-10pm, daily

Address: Future Land Fun Zone Sunway, F1.20, (located on the first floor, next to Sunway Megalanes)
Website: Future Land Fun Zone

Tel: 012-606 7550
Editors Note: The images above have been updated as of April 22, 4pm.

Bonus: If you don't mind a 45-minutes drive up to Genting.

5. The Void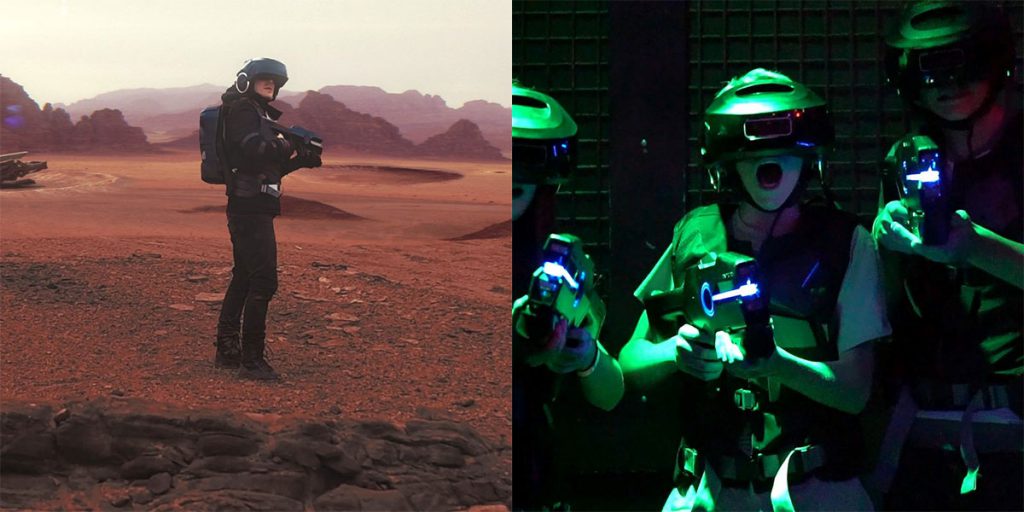 Being one of the world's leading VR experiences, The Void provides fully-immersive VR games.
All your senses will be activated, from touch to sight, to smell and sound. Go on a hyperrealistic adventure through the secrets of the Star Wars empire, capture ghosts as a Ghostbuster, explore the decaying streets of 1894 Chicago and get up-close and personal with the characters from Wreck it Ralph!

"Plug" Points: Multisensory interactive technology which lets you truly experience what it's like to be a character in a movie.

Price Per Person: From RM96

Hours: 10am-10pm, daily

Address: Level 1, First World Plaza, Genting Highlands, 69000, Genting Highlands, Pahang Darul Makmur, Malaysia

Website: The Void

Tel: 03-2718 1118
Feature Image Credit: The Rift & VAR LIVE