Gamers, rejoice. The first ever hybrid Virtual Reality (VR)/Augmented Reality (AR) theme park is now in Malaysia!
The Rift Mid Valley
is a gamer's dream come true, being a theme park with 15 different reality-altering, physically-challenging experiences, from virtual free-roaming shooting, to physical vertigo-inducing wall climbs and free-falls.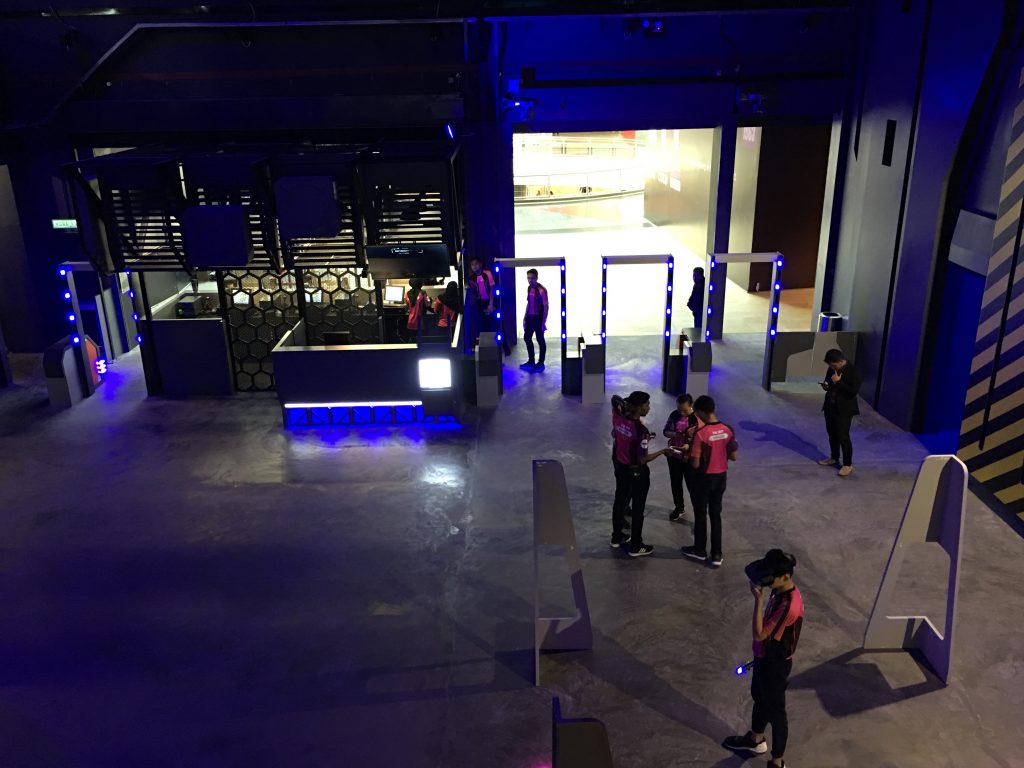 With the tagline "Enter The Rift, Exit Reality", the theme park hopes to provide a family-friendly experience for adults and young'uns alike.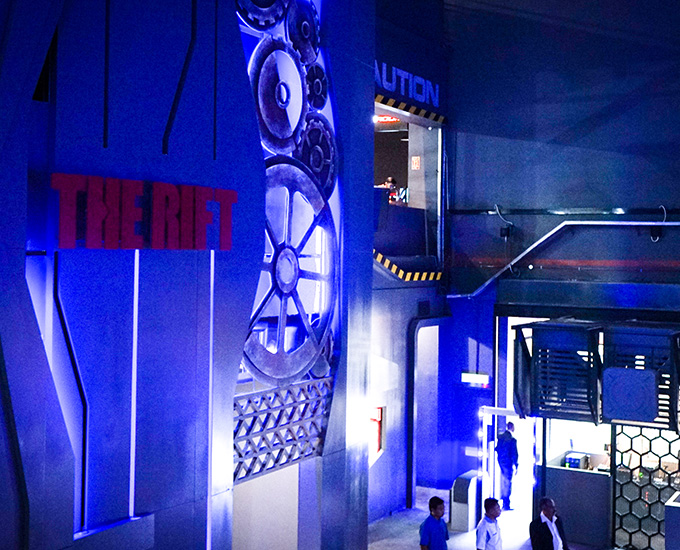 We recently paid 5 of The Rift's main attractions a visit:
1. Zero Latency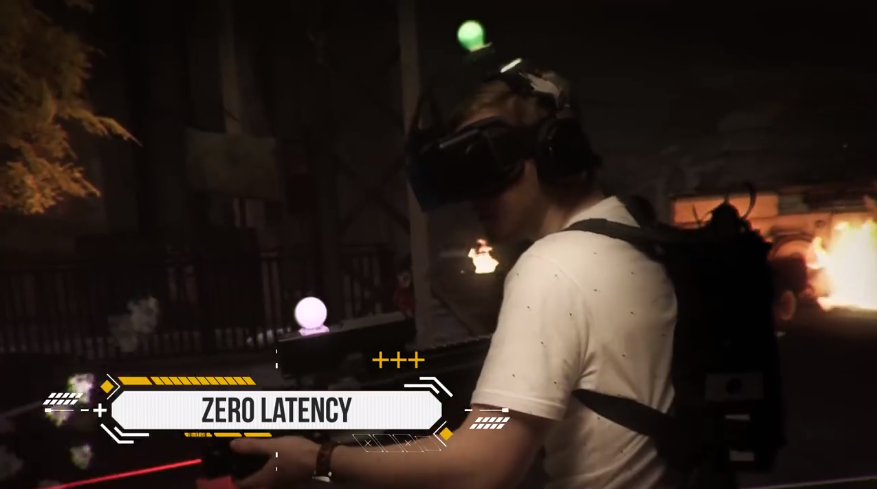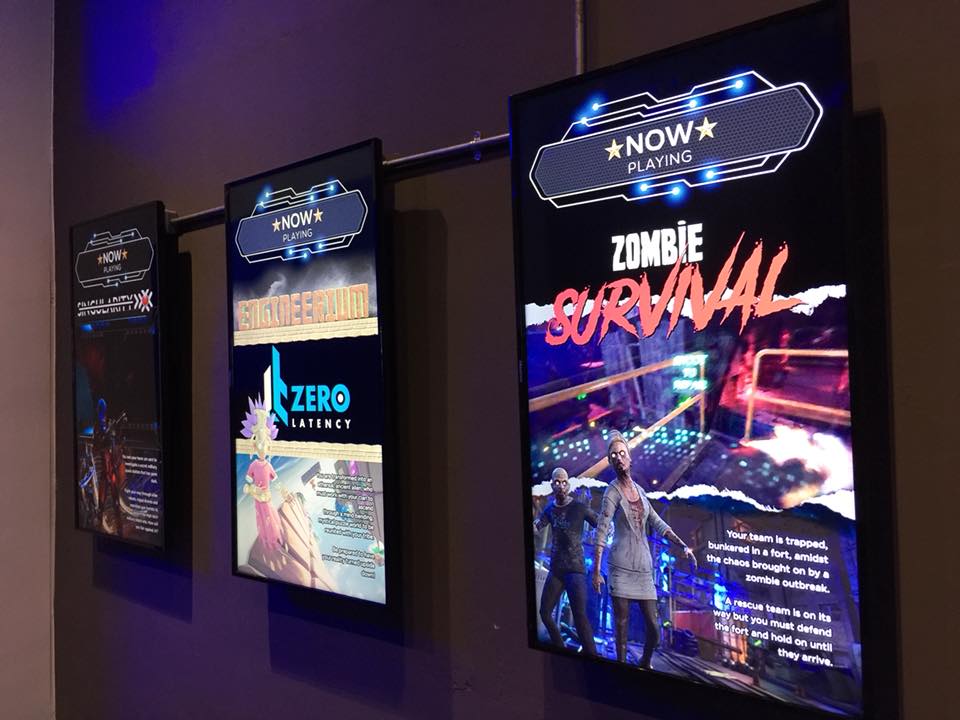 Choose to Immerse yourself in Zero Latency's virtual free-roaming worlds, where you will race to solve problems, fight off aliens, or struggle against zombies for survival together with your team. Survive a zombie apocalypse in Outbreak or Zombie Survival, solve puzzles in Engineerium, or organise a rescue mission to extract survivors from a spaceship in Singularity.
2. Motion Blaster
At Motion Blaster, you will jump into the virtual world and must prepare to destroy predators at all cost! It's a 4D ride where you'd experience environments such as a windy setting, all whilst trying your hardest to shoot at the predators.
3. RaceRoom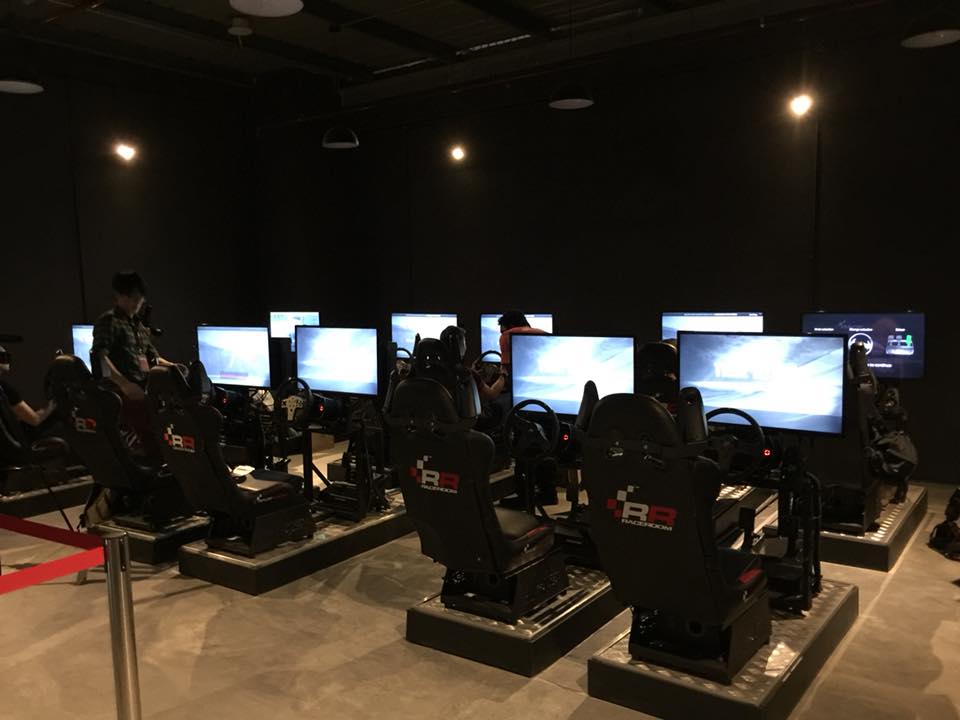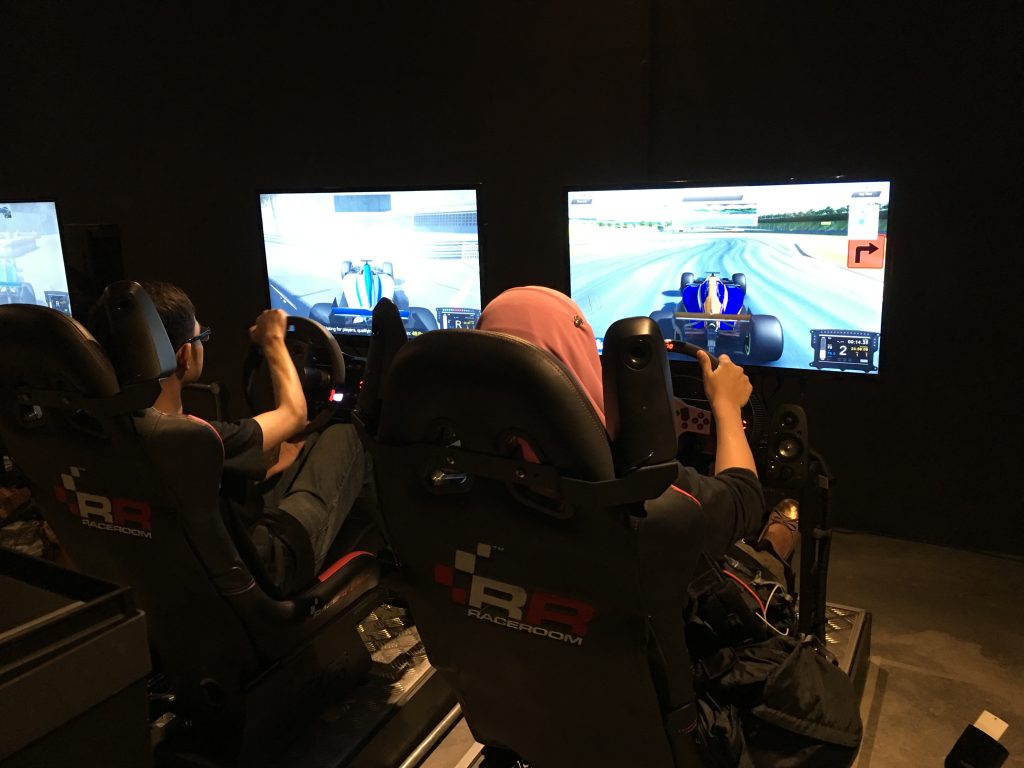 Think you're a pro driver? Challenge yourself here with the state-of-art racing game complete with surreal sounds and effects! The game is said to have the most realistic race car driving experience yet.
4. Hurricane VR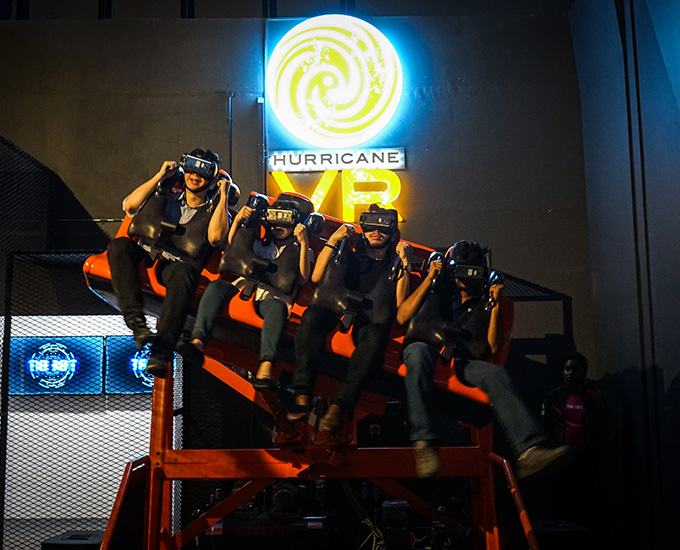 Not for the faint hearts, this ride takes you on an exhilarating flying journey through a virtual universe. You will be strapped into the ride which does a 360 degree turn. Think of it as somewhat like a Pirate Ship theme park ride, except that it turns upside down and you'd get a virtual reality experience as well.
5. HADO Malaysia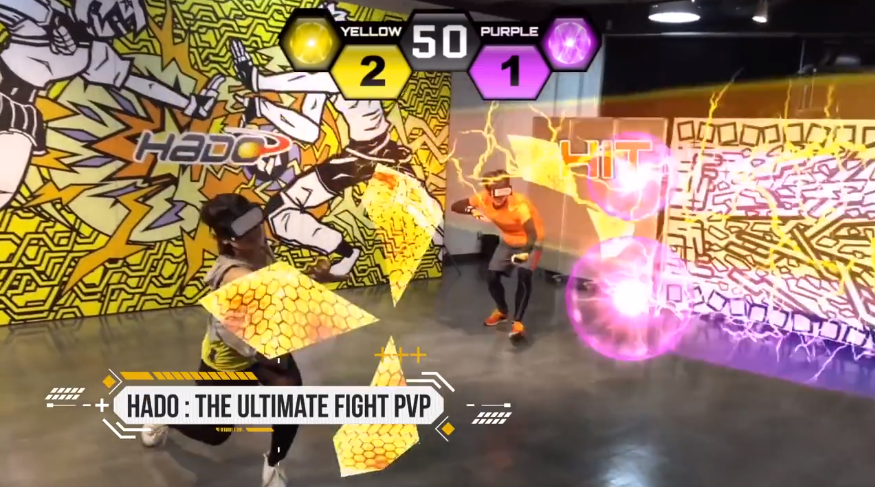 A combination of Augmented Reality (AR) technology, motion sensor, head-mounted device and smartphone which puts you right in the middle of a video game – prepare to battle your opponents and rise up as champions! Gather a team of three and go toe-to-toe against another team, throwing fireballs and conjuring shields as you compete in HADO's Augmented Reality match.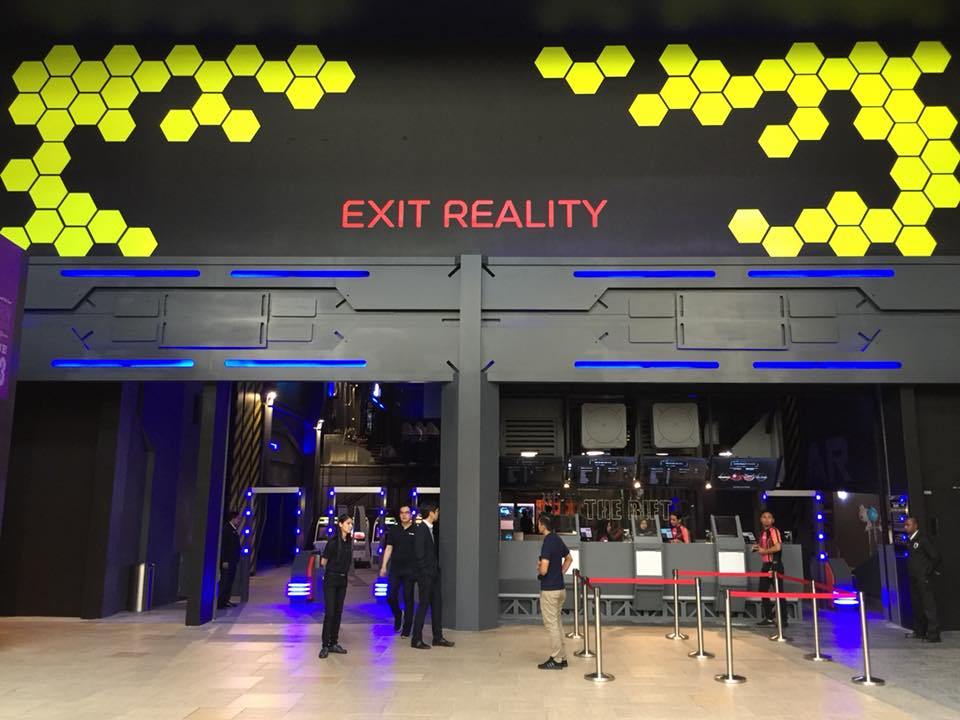 Those who are curious as to what this VR theme park entails, can pay The Rift a visit as it is now officially open to the public. Go ahead and discover what its like to blur the lines between fiction and reality as you escape on an out-of-this-world experience, whether that means fighting off zombies or going on a 360 degree ride that'll turn you upside down.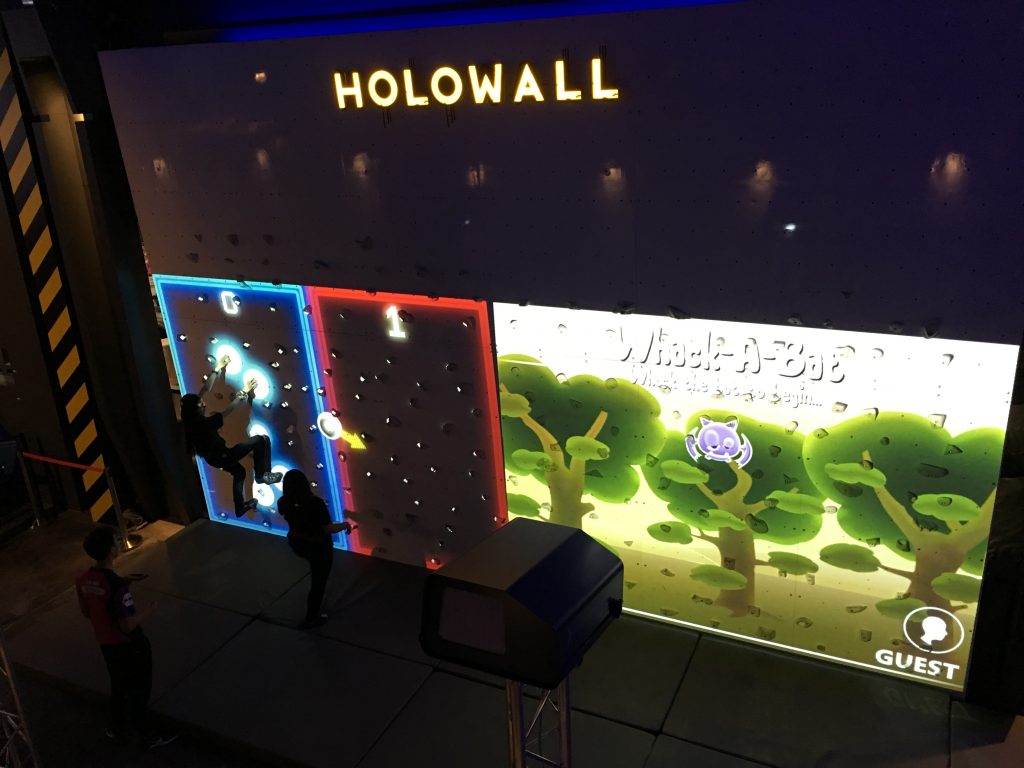 The Rift is currently offering an opening promotional pricing of RM98 for The Rift package, which includes 10 attractions and Zero Latency. Visitors may also choose the Exit Reality package at RM55, which is inclusive of 10 attractions, while the Zero Latency experience is priced at RM52 as a stand-alone attraction.
The Rift Mid Valley
Hours: 10am-10pm, daily
Address: 3rd Floor, North Court, MidValley Megamall, Kuala Lumpur
Website: The Rift
Tel: 03-2202 1808