If you're a frequent regular with the bar scene in KL, chances are that you've visited the likes of Marini's On 57, SkyBar and Heli Lounge Bar. And while these are great places to visit, sometimes you want to be a true hipster and get away from what everyone knows.
And there's nothing like sipping on a delicious cocktail while enjoying the city skyline and getting a view that you don't always get to see.
So here are some of the lesser known watering holes around Klang Valley that have a gorgeous view of the skyline and are located on the top floors of their buildings.
1. Hallaway KL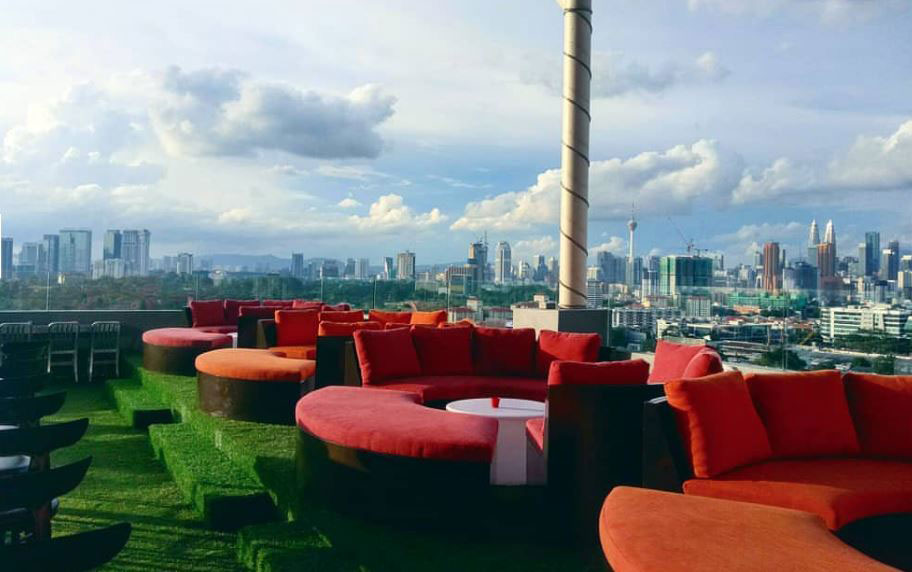 Like any rooftop bar in the heart of KL, a stunning view of the KL skyline is a must and Hallaway has just that.
But if you'd like something a little heartier than the usual bar snacks before drinking, they also have an indoor food court area. You can opt to get some Korean or Italian meals prior to heading outside where the bar is located.
Hallaway has a far more relaxed vibe as compared to the other bars in this list and they have daily live band performances as well.
Hours: 4pm-3am, daily
Address: Wisma Trax, Level 13, No.1, Jalan Lima, Chan Sow Lin, Kuala Lumpur
Website: Hallaway KL
Tel: 018-668 0013
2. The Swimming Club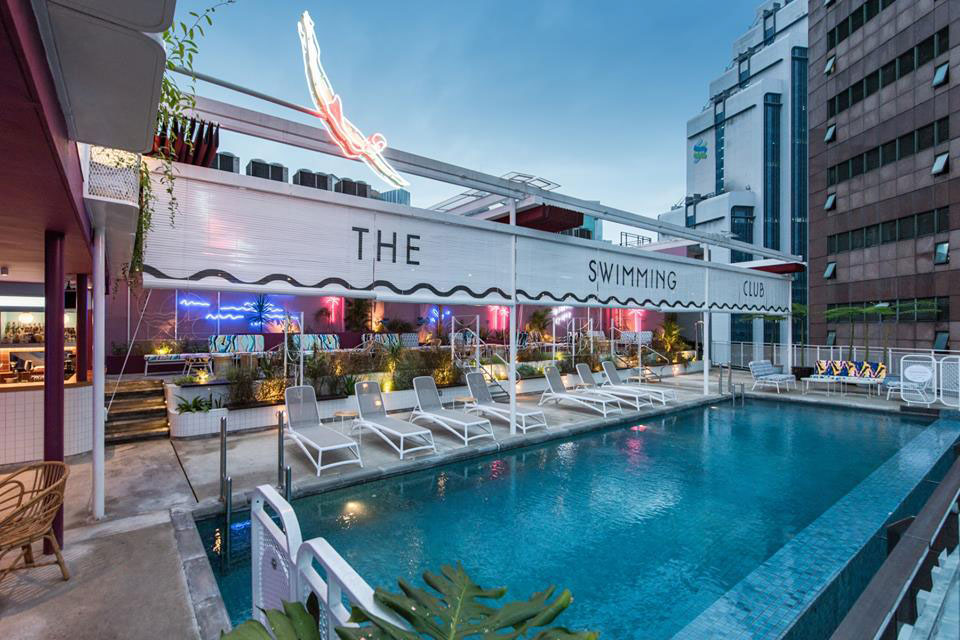 A rooftop swimming pool is always a good idea—combine that with a bar and you've got the perfect chill session.
The Swimming Club is located on the 11th floor of the KL Journal hotel and if your idea of a party is live music + chilling poolside with a cocktail in hand, this would fit your vibe perfectly.
Look out for the 1-for-1 cocktail/mocktail deal which is available daily, from 4pm-7pm. More reason for some (responsible) day drinking, no?
Hours: 12pm-11pm, daily
Address: 11th Floor, The KL Journal Hotel, Kuala Lumpur
Website: The Swimming Club
Tel: 03-2110 2211
3. Mantra Bar KL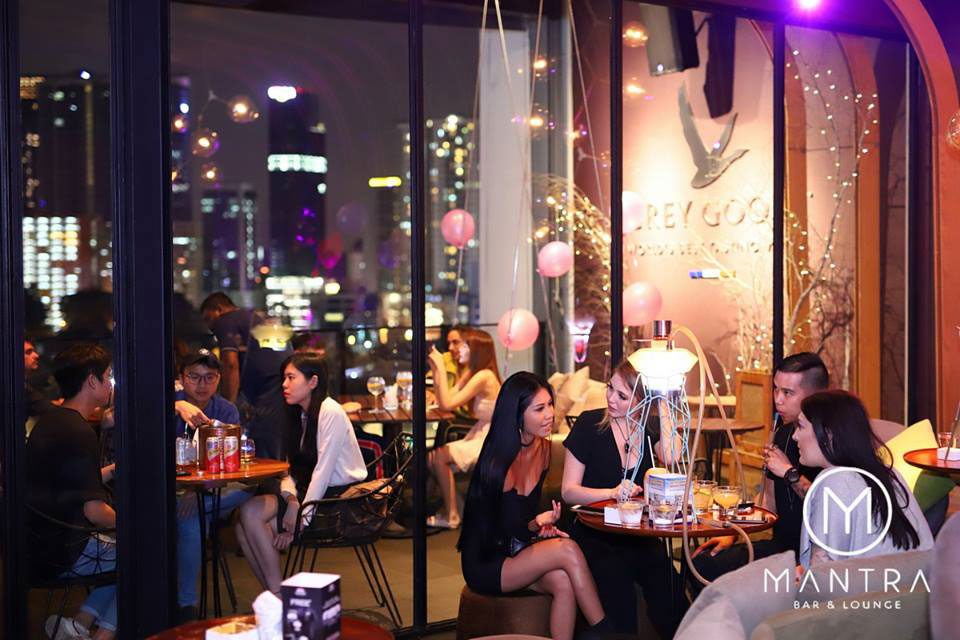 For a more classy experience, Mantra Bar KL is one to hit up. It's the sort of place you'd want to dress up for as their resident photographer is always on the look out for pretty faces to snap.
For drinks, Mantra Bar KL has local-inspired cocktails like the Pisang Colada (banana + rum) and Milo Mudslide (vodka + Milo + Bailey's).
Our favourite seats are actually on the outside day beds in semi-private cabanas, that have an amazing view of Bangsar and some parts of KL City. They're also a great place away from the noise and music of the bar, and are perfect for cosy chats.
In order to ensure that you and your plus one have a comfortable spot to sit at, do make a reservation before going in.
Hours: Thursdays, Mondays-Tuesdays: 4pm-1am, Wednesdays, Fridays-Saturdays: 5pm-2am, (Closed on Sundays)
Address: Bangsar Village II, Jalan Telawi Satu, Bangsar Baru, Kuala Lumpur
Website: Mantra Bar KL
Tel: 017-344 8299
4. Cedar On 15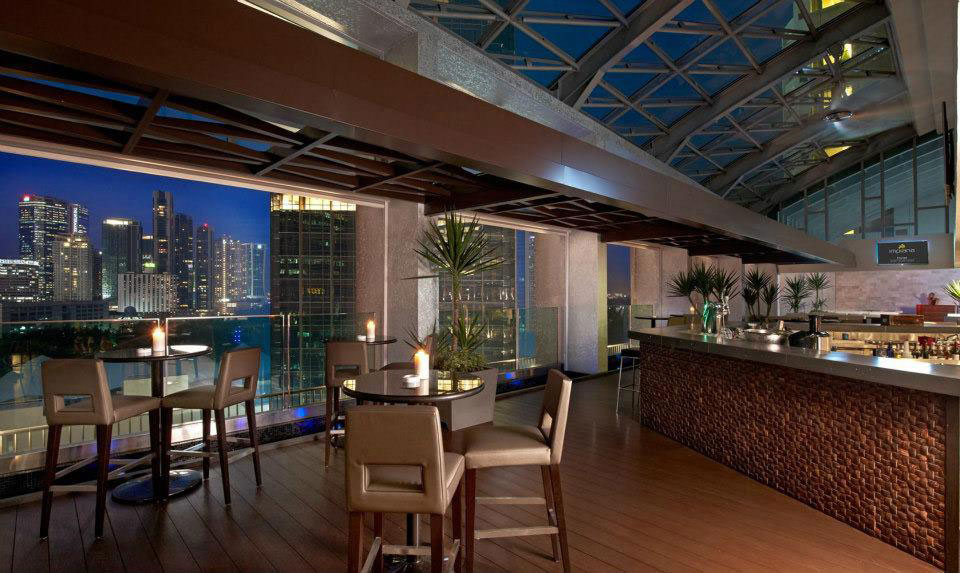 Located on the highest floor of Impiana Hotel KLCC, Cedar On 15 is one of the 5 eateries at the hotel.
This award-winning bar and restaurant was awarded the Best Restaurant in 2015 award by Malaysia Tatler. Perhaps it has something to do with the environment: it is after all conducive for work-related events, networking or even for special occasions and private events. If you're planning a surprise party, manager Trazy can work closely with you to plan things out (just be sure to inform her beforehand).
Hours: Mondays-Fridays: 6.30am-1am, Saturdays-Sundays: 4am-1am
Address: Level 15, 13 Jalan Pinang, Kuala Lumpur
Website: Cedar On 15
Tel: 03-2147 1111
5. The Lido Bar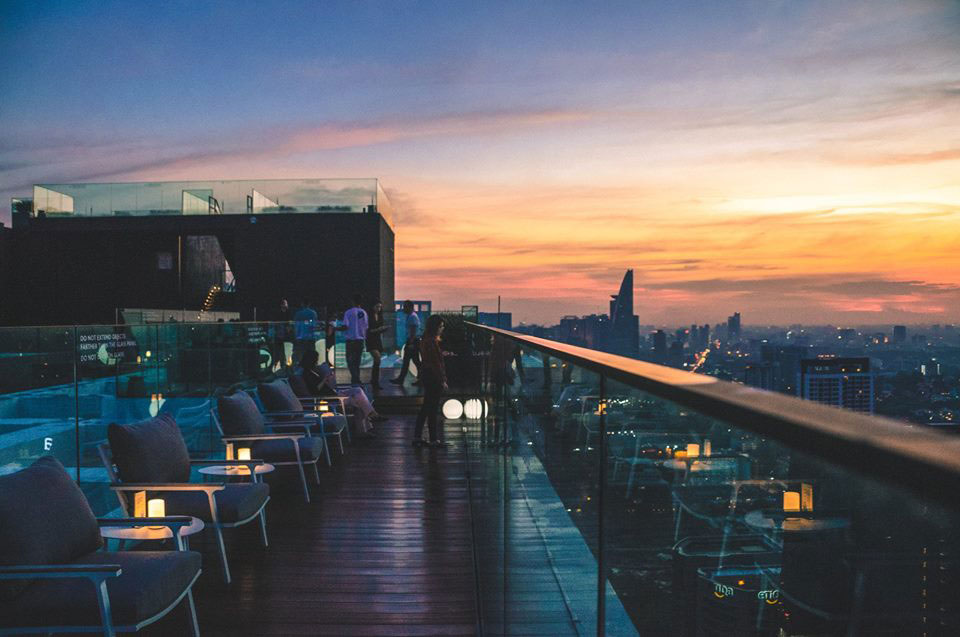 The Lido Bar is a relatively new bar, having only been in the F&B scene for less than 6 months.
It is located in the more affluent neighbourhood of Alila Bangsar but that does not mean that you'll have to shell out big bucks for a night out here. A cocktail is decently priced at RM38, which is pretty standard for a night in Bangsar.
Also, what sets this bar apart from the rest in this list is their seating arrangement. You can sink into comfortable couches while enjoying a drink and the sunset—might we add that this is ideal as you'll have a comfortable spot to chill in for when you're starting to feel a little tipsy too. This ties in nicely to their aim of being a place of "relaxed luxury".
Hours: Fridays-Sundays: 6pm-12am, (Closed from Mondays-Thursdays)
Address: Level 42, Alila Bangsar. 58, Jalan Ang SengKuala Lumpur
Website: The Lido Bar
Tel: 03-2268 3888
6. Man Tao Bar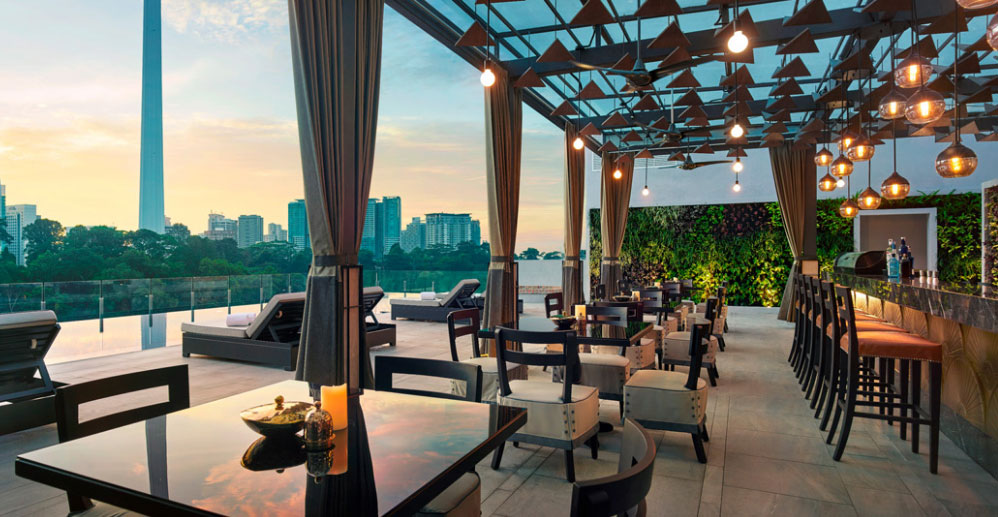 Man Tao Bar, like its name suggests, serves man taos on the menu. Not your typical after-drink grub but one worth salivating over nonetheless. Savoury man taos are served in dim sum baskets and you can even eat them with chopsticks but we'd suggest going down and dirty with your hands.
Thursdays will see a free flow cocktail session for the ladies while Saturdays are for enjoying a free flow of sangria for RM88.
Hours: Thursdays-Saturdays: 6pm-12am, (Closed from Sundays-Wednesdays)
Address: 25 Jalan Kamunting, 50300 Kuala Lumpur
Website: Man Tao Bar
Tel: 03-2038 0000
7. Deep Blue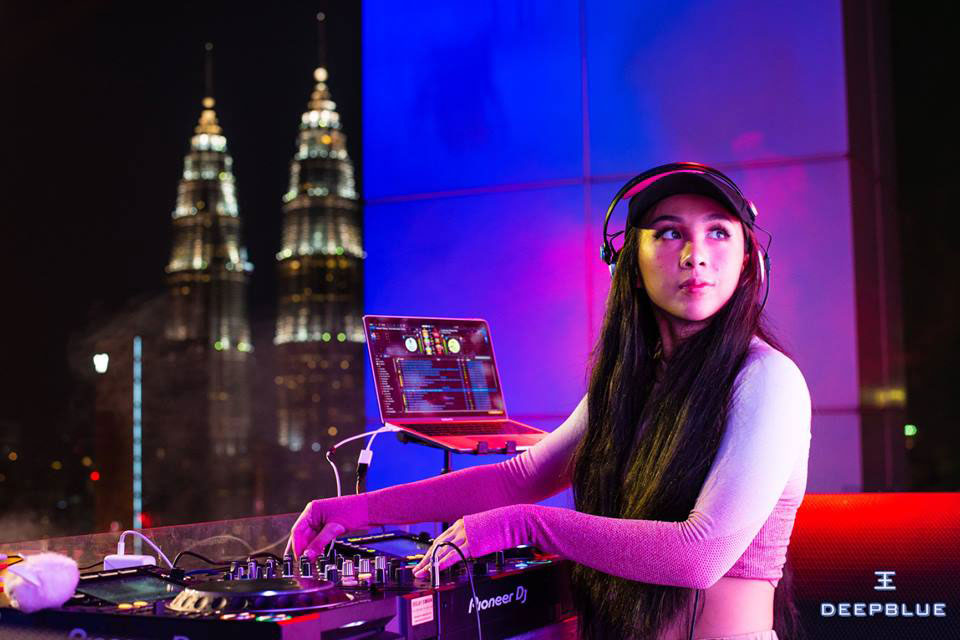 Hidden away on the highest floor of The Face Suites, one of KL's premiere residential suites, Deep Blue is where you can enjoy an unobstructed view of KLCC (hence you won't have to resort to having blurry zoomed in shots of KLCC on your IG stories)!
While Deep Blue does not offer too many out-of-the-box cocktail creations, you can trust them to provide classics like the Long Island and Margarita. And be sure to pair that with some of the bar tapas like the salted egg yolk squid.
Hours: Sundays-Thursdays: 11am-1am, Fridays-Saturdays: 11am-3am
Address: 1020, Jalan Sultan Ismail, Kuala Lumpur
Website: Deep Blue
Tel: 012-226 1020
For when you're all dressed up and you don't want any rain on your parade:
8. Altitude KL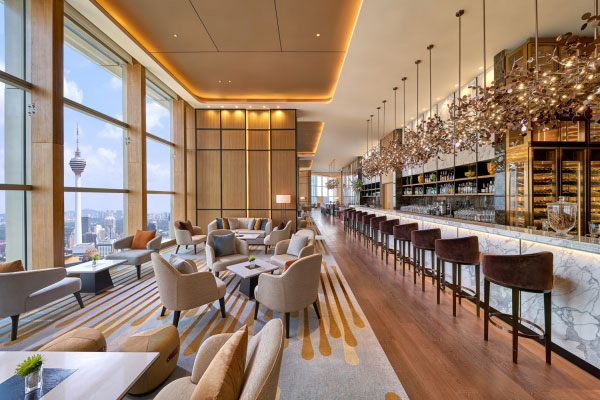 Altitude KL is primarily known for their high tea buffets and it has a very inclusive feel even when it's one of the classier rooftop dining experiences in KL.
Imagine a premiere hotel suite because that's pretty much what the Altitude experience is like. With carpeted floors and floor-to-ceiling glass windows, you'll be able to enjoy a view of the KL skyline regardless of where you're seated at the bar.
Plus, as you're indoors you won't have to worry about the external elements like sunshine or rain. For those who are claustrophobic, you have all the more reason to give this place a shot as its setting is clean and spacious.
Hours: 11am-11pm, daily
Address: Level 53, Banyan Tree Kuala Lumpur, Jalan Conlay, Kuala Lumpur
Website: Altitude KL
Tel: 03-2113-1823
9. The Malt & Leaf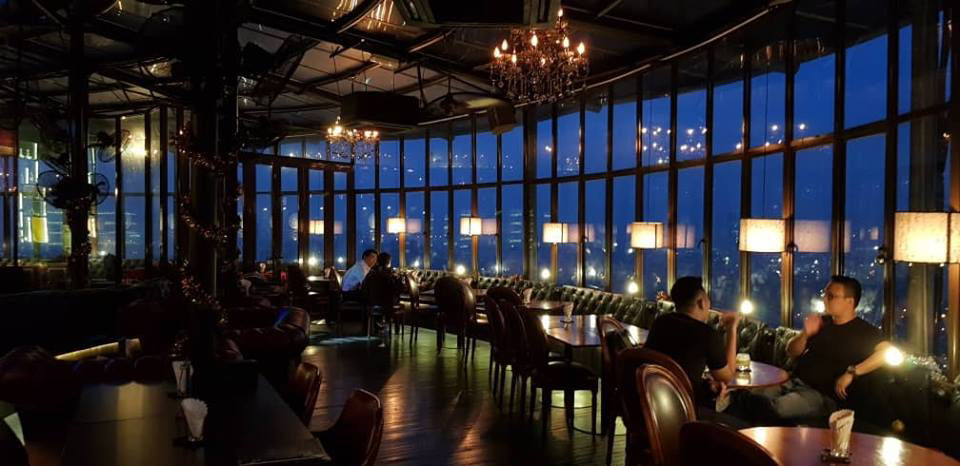 The Malt & Leaf gives off an air of class and sophistication, but don't worry, they also have draft beers like Heineken and Tiger on tap.
The bar has been around since 2013 and features a cigar lounge as well for those who prefer the smoke the finer things in life. They even have a walk-in cigar cabinet with some of the finest cigars from around the world. This specialty bar is perfect for whisky fans (if you didn't guess from their name) but they also serve up other forms of cocktails.
Hours: 5pm-2am, daily
Address: Sky Level, 1 First Avenue, Bandar Utama
Website: The Malt & Leaf
Tel: 012-252 0123
---
Feature Image Credit: The Lido Bar