In the nondescript alleyway behind Huckleberry Food & Fare's Bukit Damansara location, you'll find an unmarked stairwell that leads up into a vibrant rainbow-coloured wall.
Past the colourful façade covered in spools of thread, you'll find the hidden entrance into Benang The Second Chapter (Benang).
Quite literally expanding on the idea of a "tailored" experience, Benang features a thread-themed concept. Malay speakers will expect this, as benang means thread in Bahasa Melayu.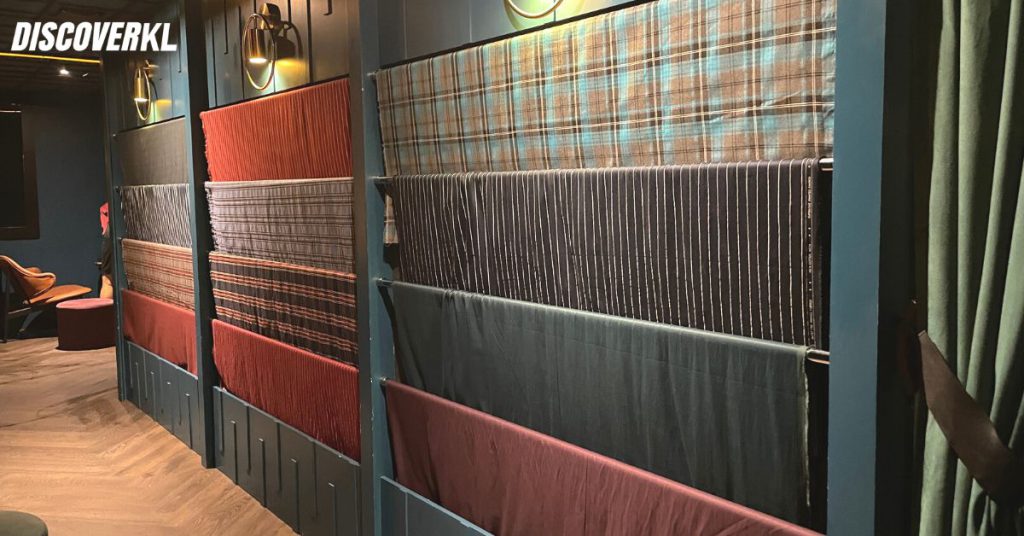 Moreover, the name "Benang The Second Chapter" also references the founders' first speakeasy. Any guesses for what it's called? That's right, it was The First Chapter.
Having reviewed their first cocktail bar in TTDI, DiscoverKL was welcomed again by the team to experience Benang.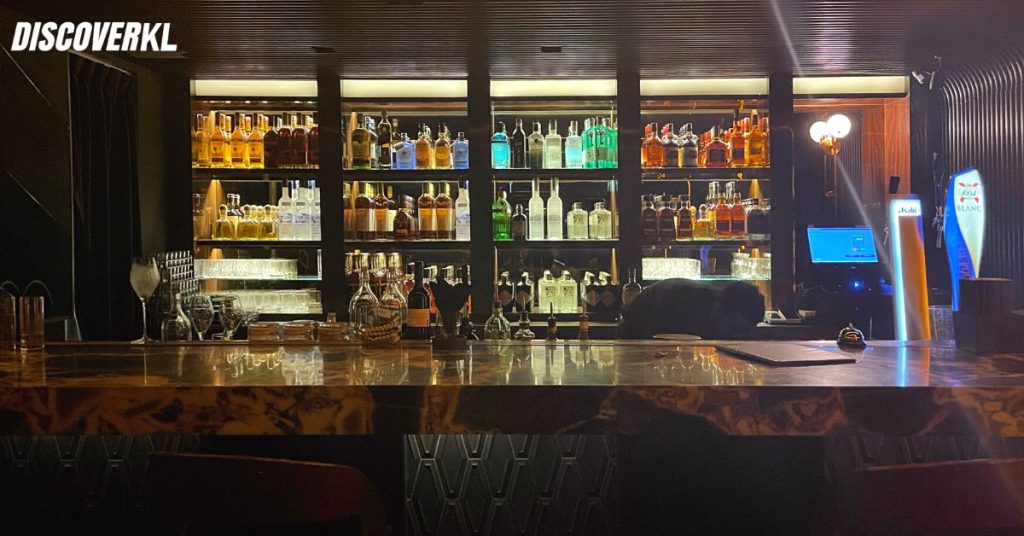 But first, some food
It's always a good idea not to drink on an empty stomach, so before getting the first rounds for the evening, we checked out the food menu at Benang.
We ordered the Baked Meatballs (RM26) and Patatas Bravas (RM24) per our host's recommendations, and they definitely did not disappoint.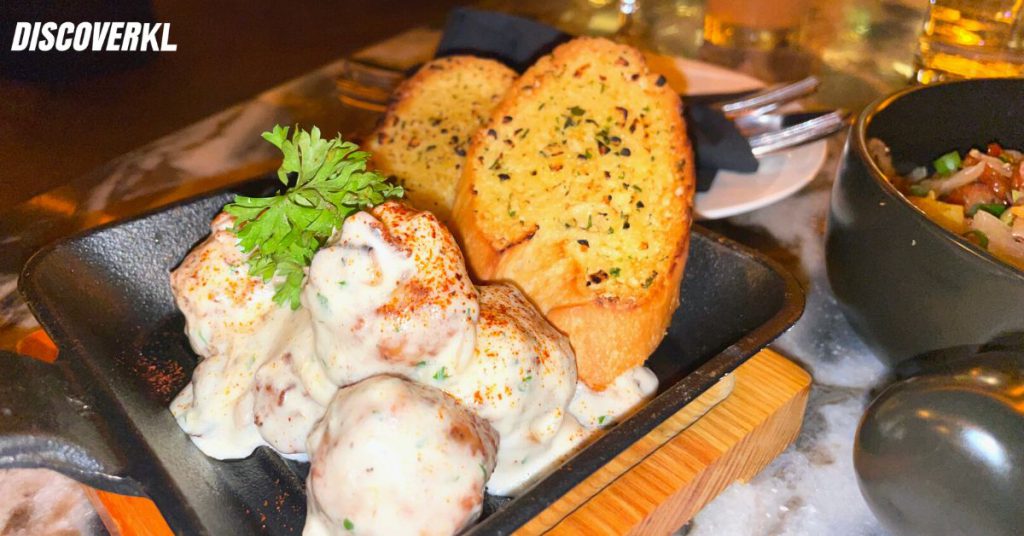 Served with two slices of garlic bread, the baked chicken meatballs were covered in cheese mushroom gravy, creating a satisfyingly rich and creamy dish.
Meanwhile, the slightly spicy patatas bravas featured potatoes, onions, and chicken chorizo sausages, finished with a "secret smoked vege sauce".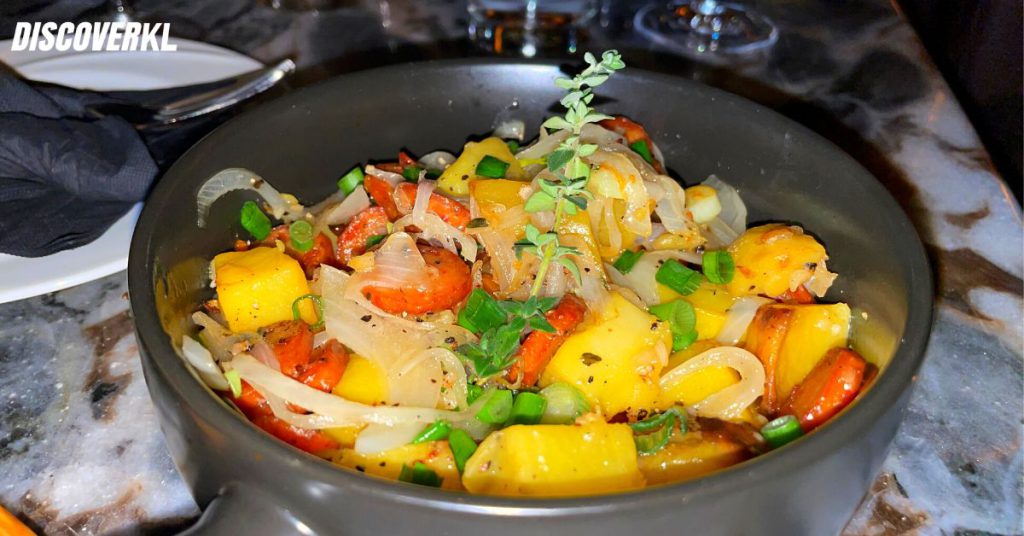 Properly satiated, it was time to move on to the drinks.
Sip back and relax
Ben's Paloma, RM38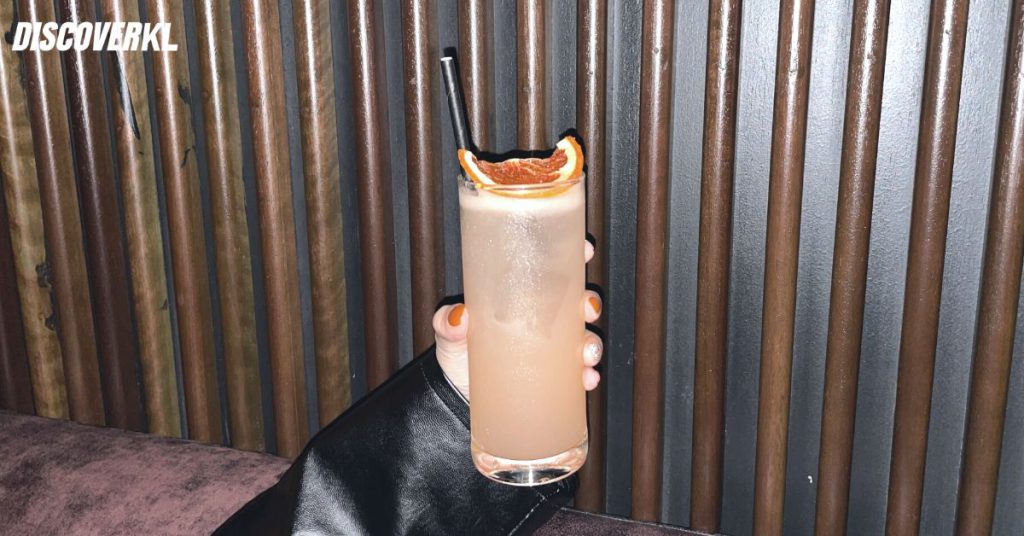 Just like how The First Chapter had featured a drink by the name of Ben's Margarita, Ben being one of the two co-founders, Benang has a drink called Ben's Paloma.
Paloma, which means dove in Spanish, is a tequila-based cocktail with grapefruit-flavoured soda. Ben's iteration of it is a faithful one, making use of only the classic ingredients.
A delightfully refreshing beverage with a notable taste of grapefruit, Ben's Paloma carried an enjoyable bitter edge.
Butterfly Effect, RM40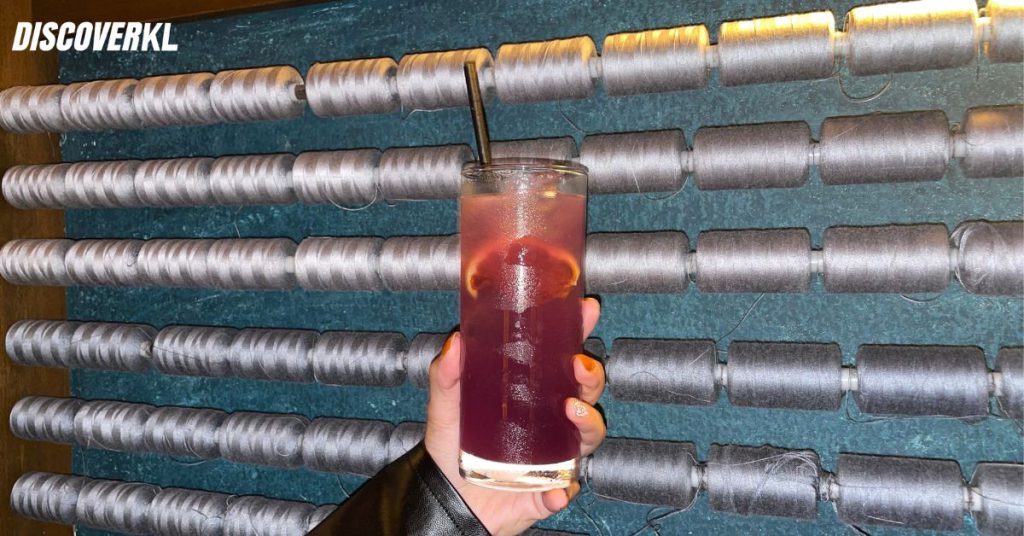 A whimsically elegant drink, the Butterfly Effect was undoubtedly beautiful with its purple liquid that sparkled when stirred in the light.
As its name suggests, this drink uses butterfly pea. This, paired with lavender, brought forth a floral and mildly sweet flavour. Mixed with gin and dry vermouth, this drink was topped with soda for some added sparkliness.
An easily sippable drink, Butterfly Effect will be a hit for those who like something light and refreshing.
Asa Akira, RM45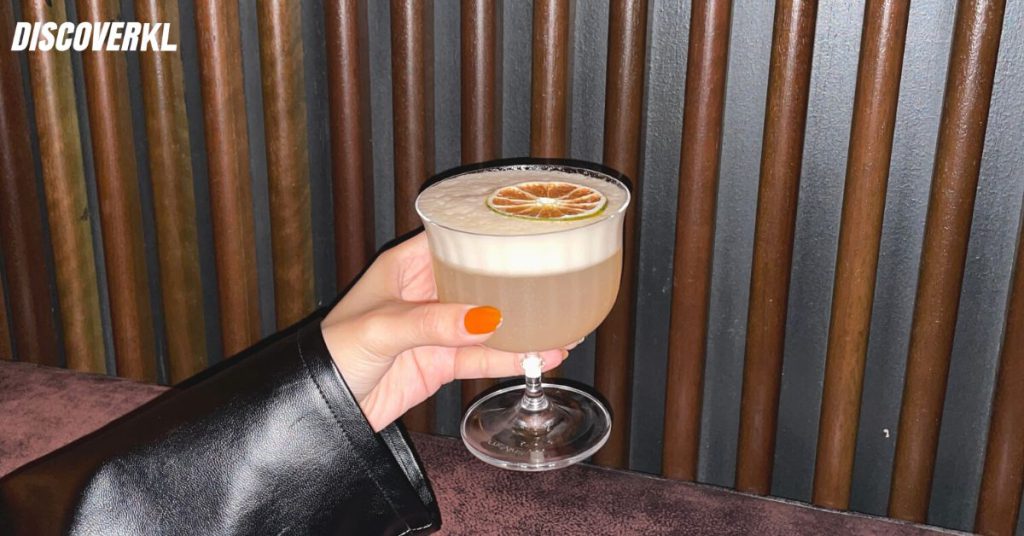 Benang's take on a Pornstar Martini, the name of this drink refers to an adult actress of the same name.
Swapping out a Pornstar Martini's usual passionfruit liqueur and puree for peach-flavoured ones, this drink was topped with prosecco and Miraculous Foamer for a splash of bright bubbliness.
Fresh lime helped add an acidic zing to the drink's fruity sweetness.
Mango Brulee, RM42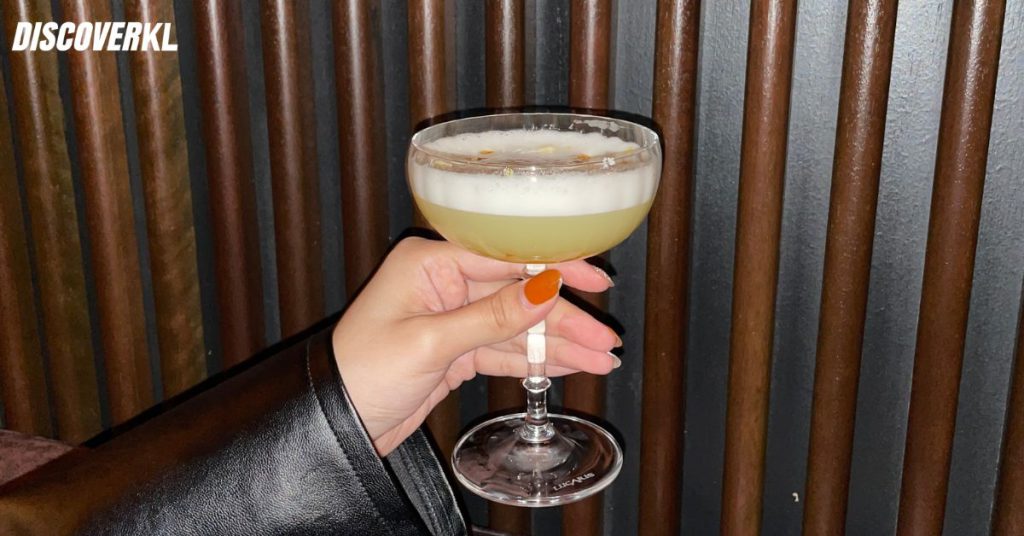 Recommended to us as one of the bestsellers, the Mango Brulee featured white rum, fresh mango, and Aquafaba—an ingredient that's essentially water infused with chickpea (or any other legume), used as a vegan alternative to egg white foam.
Tinged with sourness from the mango, this drink tasted a little blander, especially if you drink right through the foam. Contrary to the fact sheet provided by the team, it wasn't as sugary as expected.
For a more balanced sip, be sure to drink equal parts of the foam as well as the liquid.
Tiki Taka, RM40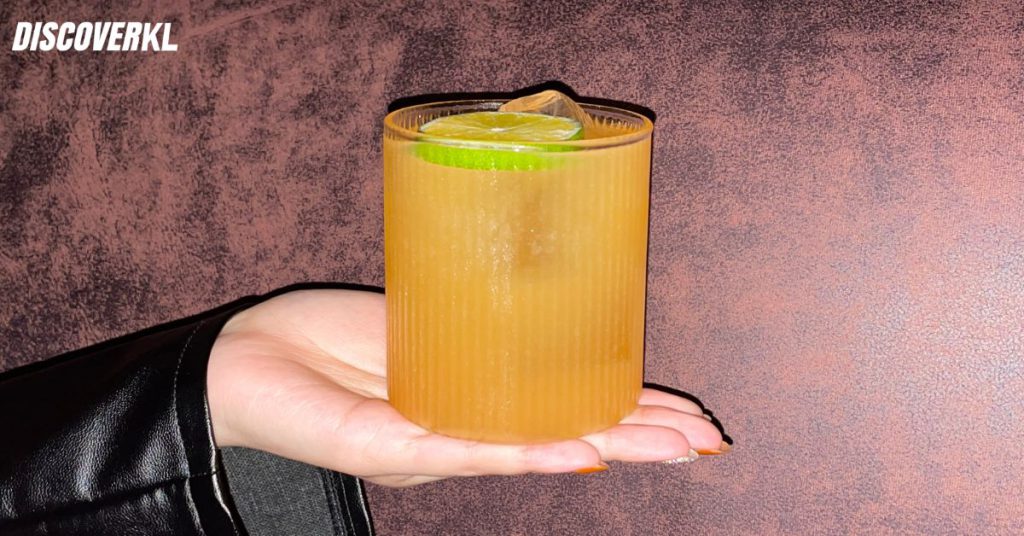 One of the sweeter drinks of the evening, this concoction was tropical and citrusy with its mix of white rum, aperol, coconut rum, passion fruit pulp, mango, and fresh lime.
A favourite of ours, Tiki Taka might sound like it'd be heavy-handed with the fruity notes. Yet, it managed to stay quite light and refreshing. For those looking for a cocktail that isn't too spirit-forward, this is your pick.
South Malaya, RM42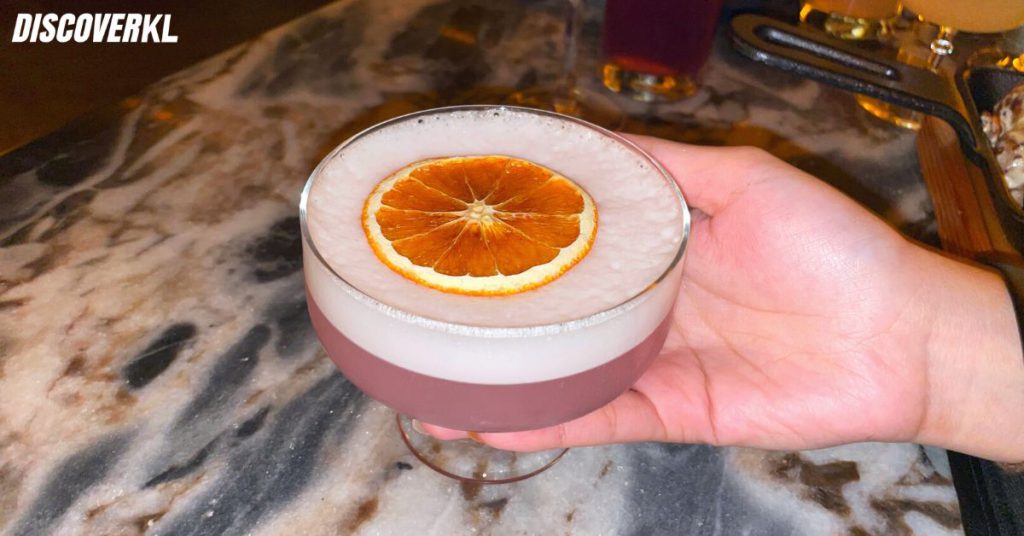 Presented as quite a feminine drink thanks to its pink hue, South Malaya was another citrusy hit.
Made with pisco—a type of spirit produced in winemaking regions of Peru and Chile made by distilling fermented grape juice—this drink had a lovely floral taste from the use of a hibiscus tincture.
Despite the fresh lemon and lime bringing an acidity to the drink, sweet tooths will find South Malaya to be a great match.
Guilty Pleasure, RM38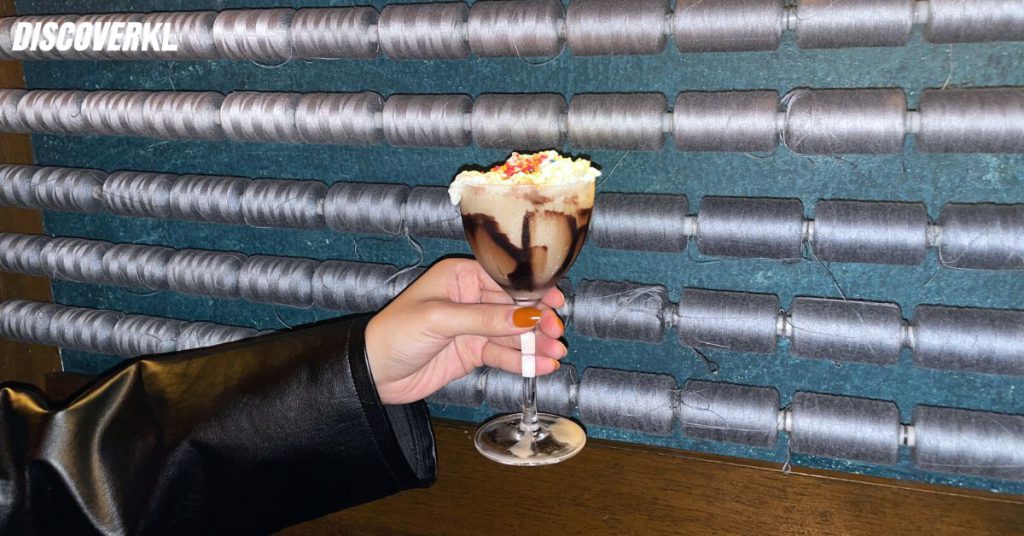 Don't be fooled by the whipped cream topping and vibrant sprinkles, Guilty Pleasure packs a strong alcoholic punch beneath its innocent-looking surface.
At first sip, it tasted like a delicious mocha from the coffee liqueur, but the vodka soon kicked in. It also made use of Frangelico, an herb-flavoured, hazelnutty liqueur.
The vodka was a bit too heady for our liking, but those who like a strong yet fun beverage will enjoy this Guilty Pleasure.
Winter Solstice, RM45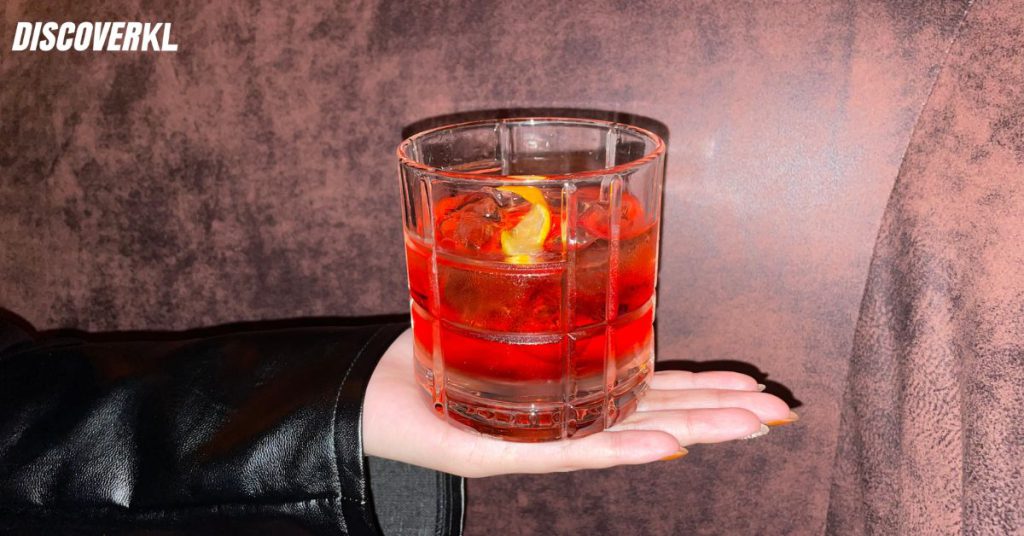 One of our last drinks of the evening, we were rather confused when served this drink, as it looked just like negroni—a cocktail made with gin, vermouth, and Campari liqeueur.
Meanwhile, the Winter Solstice is said to feature Campari, 100 proof bourbon, sherry, banana liqueur, and caramelised banana.
After double-checking with a staff member as well as the fact sheet, we learnt the order was indeed correct, and it was inspired by a negroni.
Carrying a darker, oaky taste from the inclusion of bourbon, Winter Solstice is apt for those with a more mature palate. We couldn't quite taste the banana, though.
Here's to a new chapter
After enjoying a generous evening of cocktails, we slipped out of Benang slightly past 9PM, to avoid getting caught up in the Thursday Ladies Night crowd where ladies drink for free.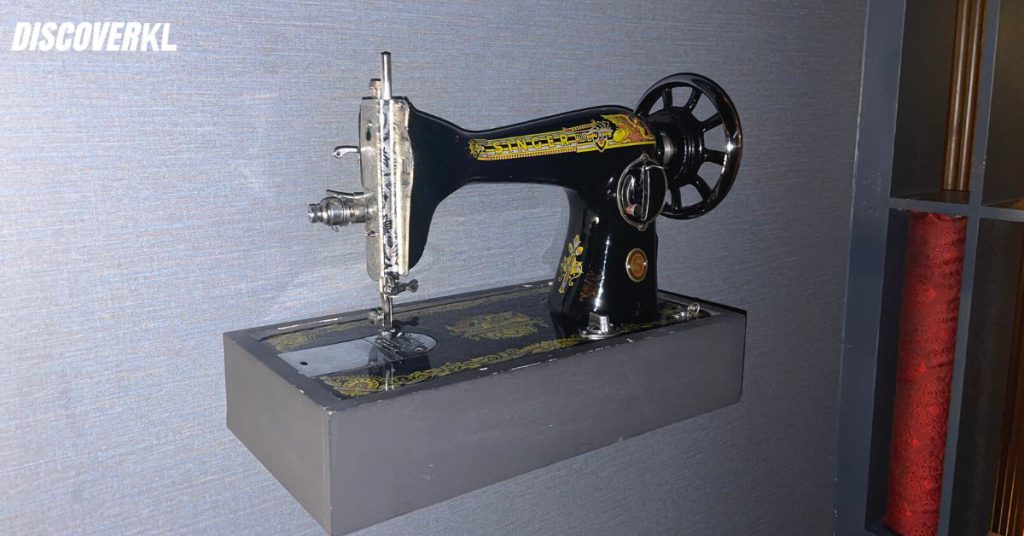 The sophisticated aesthetics and mouth-watering food was definitely memorable, but of course, the drinks are still the main attraction for any bar.
Offering a total of 12 signature cocktails, the Benang The Second Chapter's variety will ensure that patrons will likely find something that fits their palette, though some of the fruity cocktails arguably tasted similar.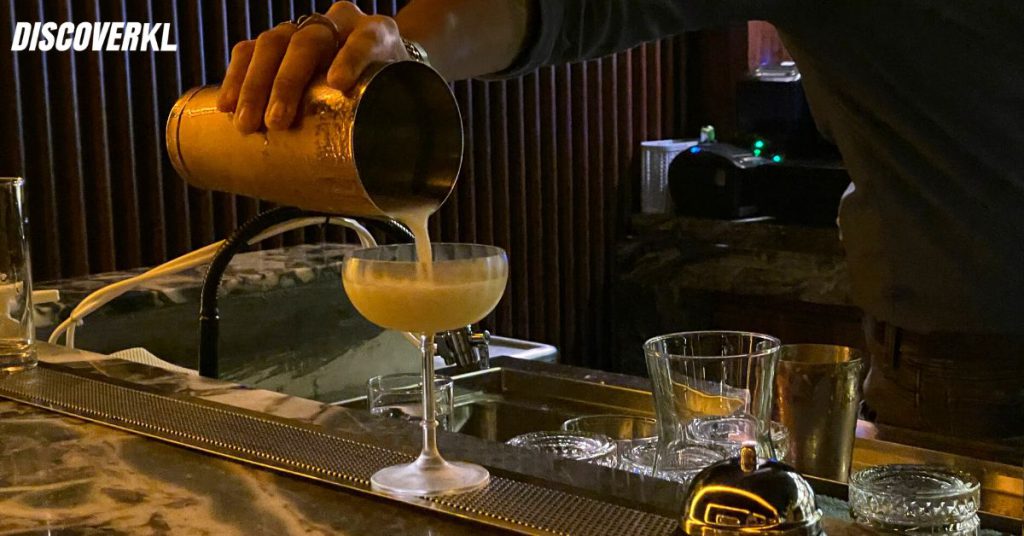 Benang is open from Wednesdays to Sundays, from 5PM to 12AM. To catch Golden Hour which has a buy one, free one offer for cocktails, beers, and wines, come at 5PM to 9PM.
The cocktail bar allows walk-ins, but they encourage customers to book a spot in advance to be safe.
Benang The Second Chapter
Address: Jalan Medan Setia 2, Bukit Damansara, 50490 Kuala Lumpur, Wilayah Persekutuan Kuala Lumpur
Contact: 011-1400 9621
Website: https://www.instagram.com/benangthesecondchapter/