A warm summer's day spent brunching at an Aussie café.
That briefly summarises our recent experience at Upperhouse Kitchen And Bar in Bangsar when we dropped by for a review of their plated desserts, lattes, kombucha mocktails, hot meals and more.
Arguably, plenty of cafés around Klang Valley strive to evoke that quintessential Aussie vibe but not many succeed in doing it quite as well as Upperhouse does.
And that extends to their meals too.
Knowing that we first savour meals with our sight, Upperhouse makes it a priority to plate dishes that are easy on the eyes and are equally well-loved by the camera.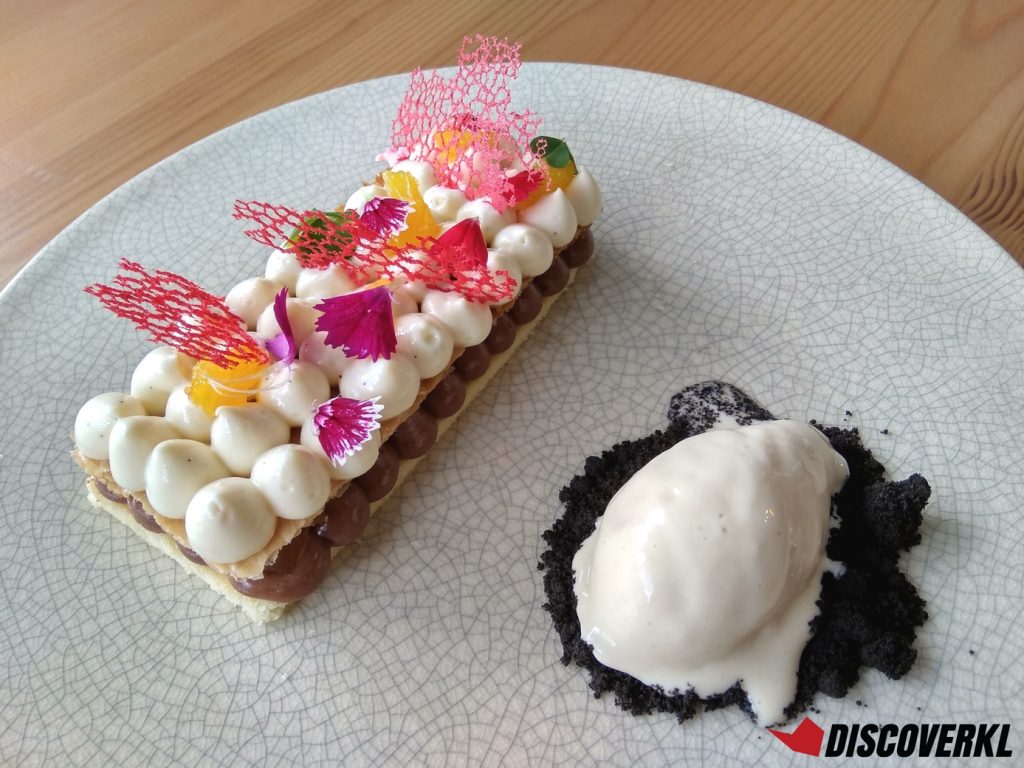 Take for instance the Mille Feuille (RM24). It's a total crowd pleaser and if it were a pageant contestant, it would likely be crowned as champ. I mean, it even has a red edible flower "crown" on.
Made of orange milk chocolate mousse, pineapple, almond, Hay ice cream and puff pastry, this dessert gives a satisfying crack when you break the delicate pastry into bite-sized servings.
The mix of textures is interesting and you get the melt-in-the-mouth element from the ice cream and the crunch from the bed of chocolate soil.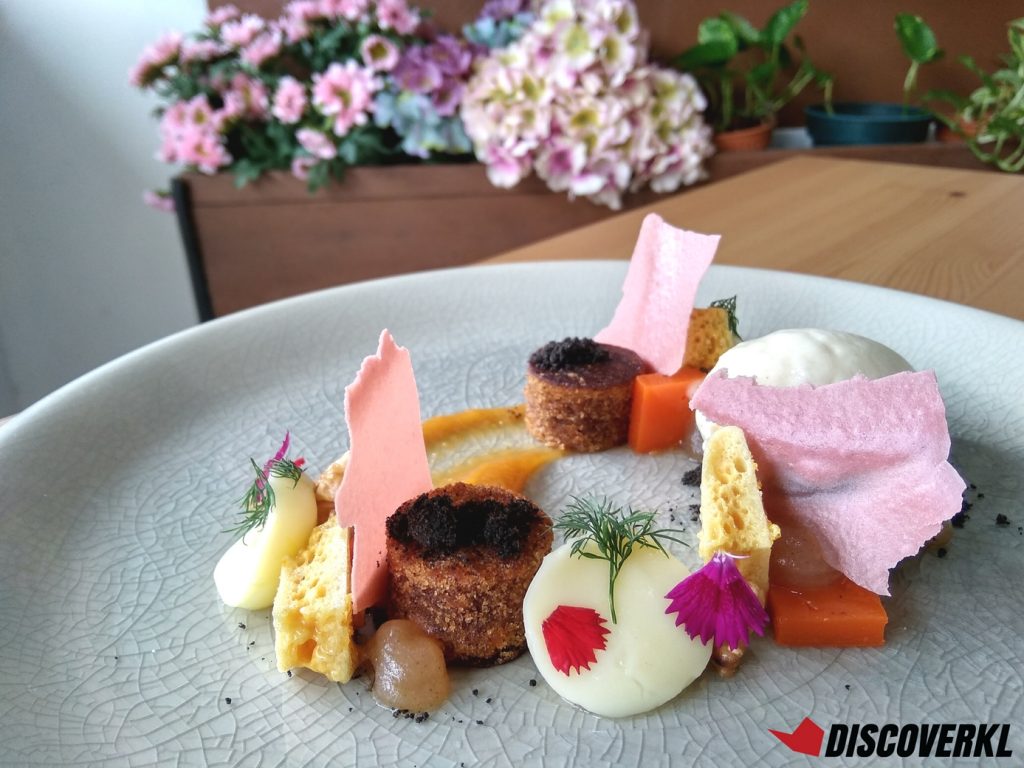 Next is the Carrot plated dessert (RM20). Equally a stunner, it comprises of walnut, greek yoghurt, honeycomb and burnt honey ice cream.
The deconstructed carrot cake dessert is perhaps something you would see featured on an episode of Masterchef.
There's the spongey carrot cake and the dab of cream cheese on the side and of course, pretty edible flowers scattered all around—Gordon Ramsay would likely approve.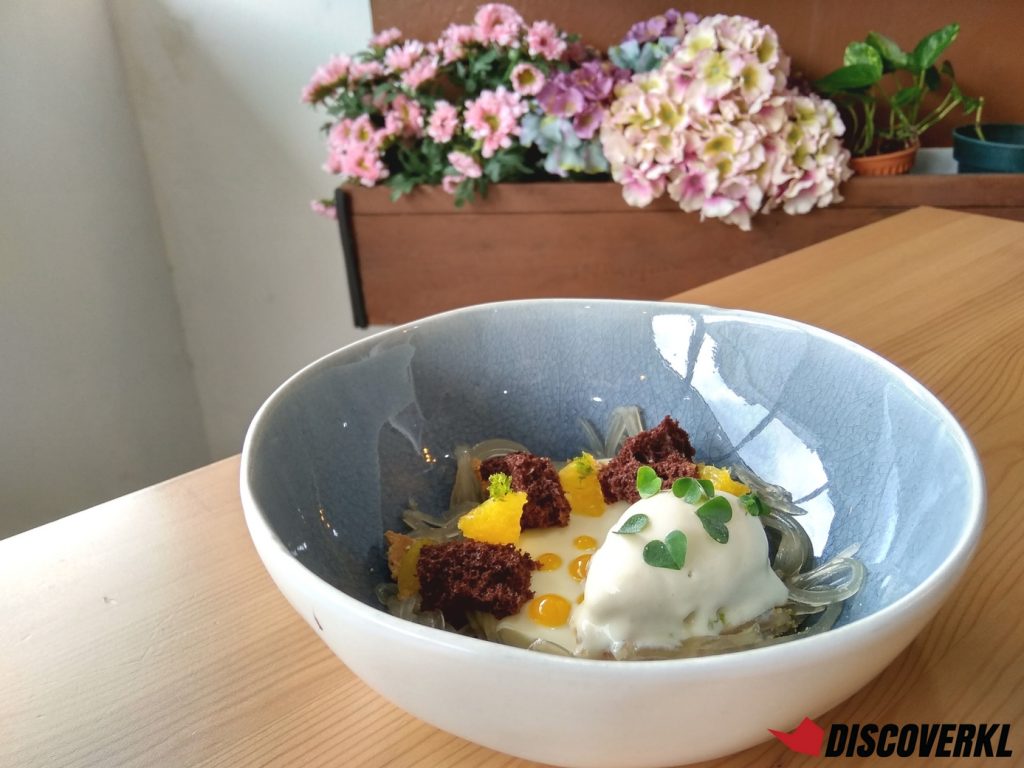 The Panna Cotta (RM25) reminds me of a porcelain egg lying atop a nest of twigs that a mother has lovingly built its child.
That precious element makes it heartbreaking to deconstruct the dessert with a spoon but within the first mouthful, you would find that it's worth the heartbreak.
The Vanilla Panna Cotta comes with passionfruit mango, cacao nibs, caramelised chocolate and miso ice cream which gives it a hint of umami.
It has a citrus kick to it and my initial impression of the noodles was how it wasn't going to gel well with the other elements. I'm glad to find out that I was wrong.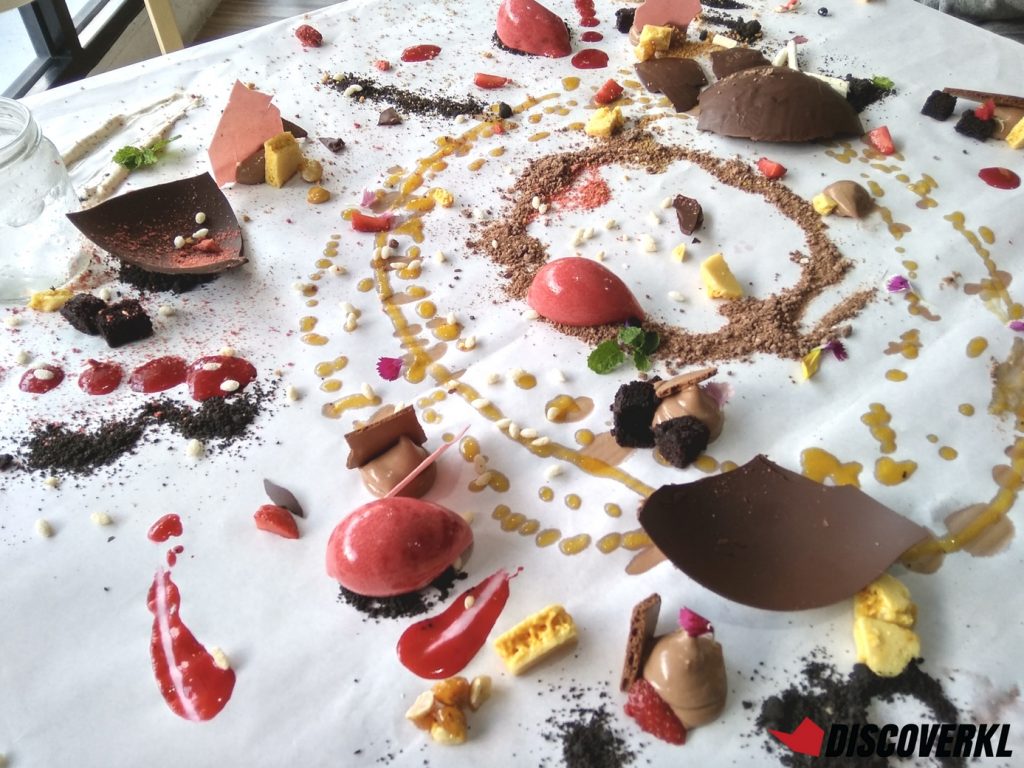 In line with Upperhouse's first-year anniversary, we can now enjoy the H&G experience (RM65) from March 28 till May 2018.
Good for 2-3 pax, you'll have to pre-order a day in advance to enjoy the dessert. The exclusivity means that you're one of the first few privileged folks to be able to savour it.
What this H&G experience entails is a chocolate and berry symphony consisting of more than 10 different elements, including an orange chocolate mousse, chantilly raspberry, passionfruit coulis, sliced strawberries, a chocolate cake crumble and more.
Warning: this is a messy experience but one for the books, what with the dry ice adding an ethereal effect.
With a mahjong paper covering the entirety of the table, the elements are scattered all across the table and you are advised to take your time to savour everything, from the fruity berry coulis to the chocolatey mousse.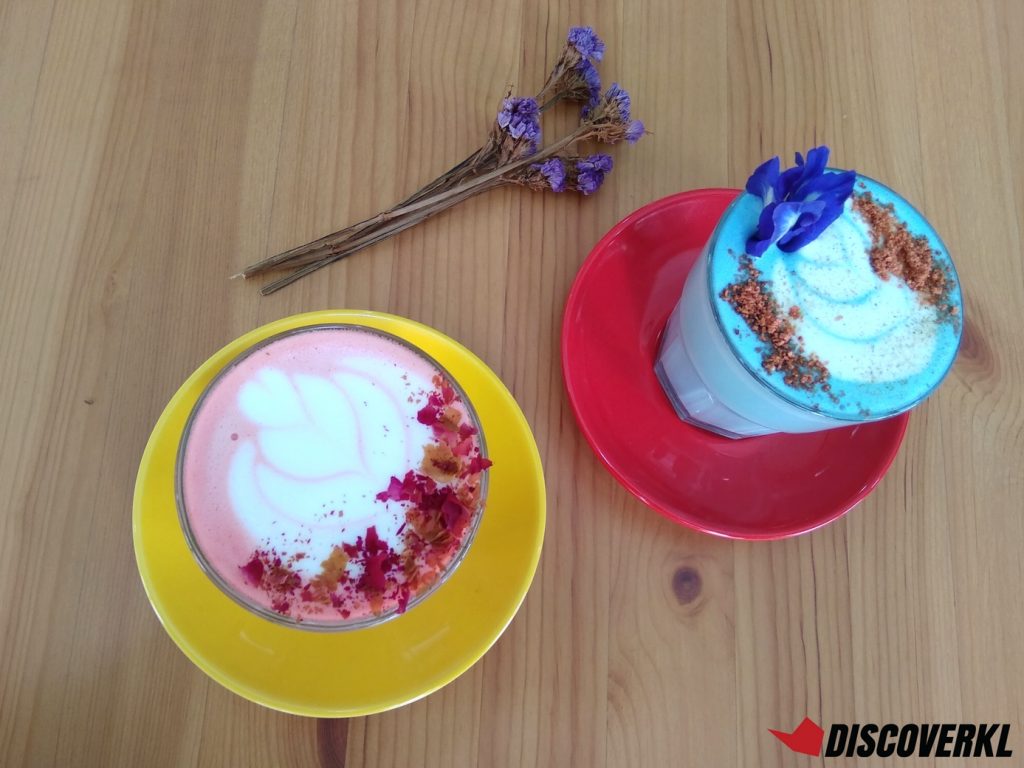 Lattes are what Upperhouse has been synonymous with in their past year at Bangsar and unlike regular coffees, these have a character of their own.
The Bridestowe Latte (RM11) and Earl Grey Rose Latte (RM11) are blue and pink respectively and its fun colours total up to 50% of its appeal.
Too beautiful to drink, the beverages are like flowers in a mug. While the Earl Grey Rose Latte is milder and is akin to the soft-spoken sister to the Bridestowe, the blue butterfly pea flower latte has an unmistakeable butterfly pea flower note.
Out of the two, my personal preference is the striking blue latte, but rose lovers would adore the Earl Grey Rose Latte.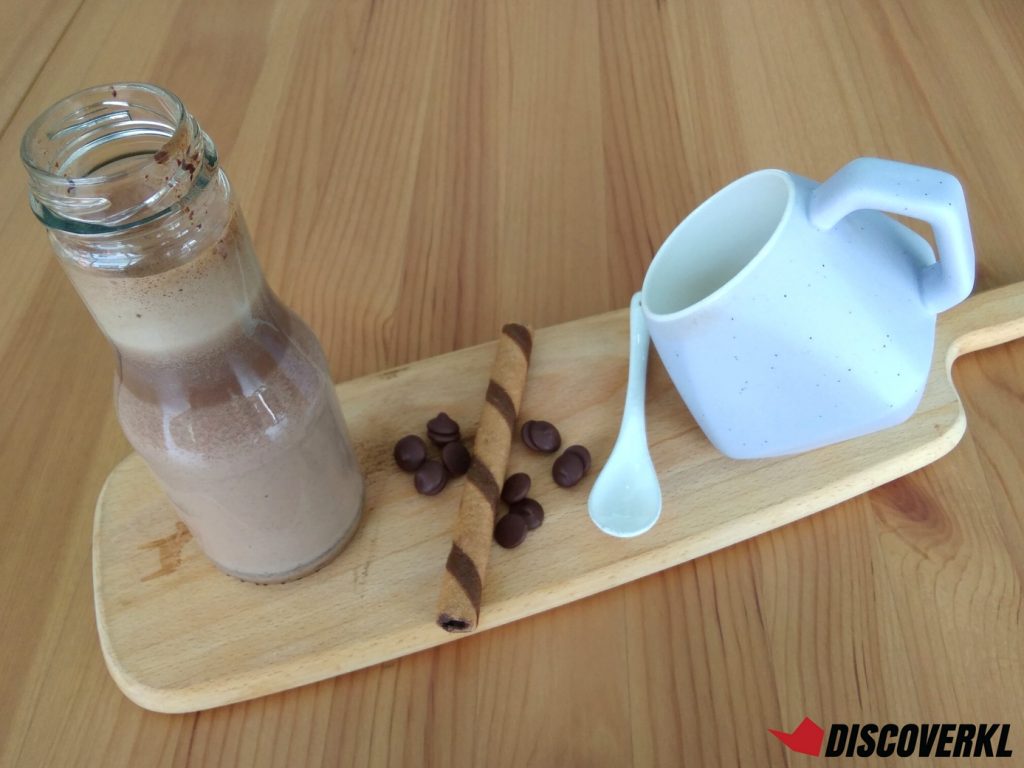 Upperhouse's Sao Thome 70% Hot Chocolate (RM10) is made with rich tasting chocolate of red and flower fruit flavour peaks.
I could not taste the fruity notes at first but I found that it lies in the aftertaste. Plus point for it being mild in sweetness, thus making it great for those who are watching their sugar intake.
Being not much of a coffee drinker, I'm glad that Upperhouse's bestselling beverages extends to kombucha mocktails too. These fermented beverages are a great source of probiotics and are made of black tea and sugar among other ingredients.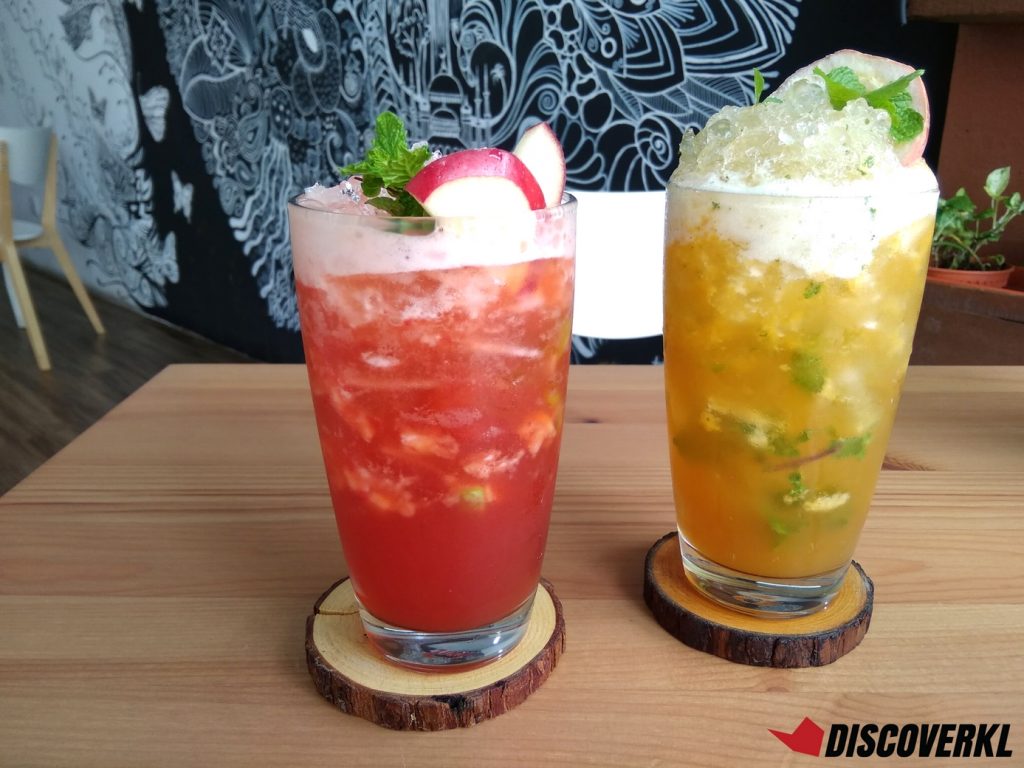 We had the Fuzzy Passion mocktail (RM11) which is a passion fruit and mint kombucha and the Sangria mocktail (RM11) which is an apple, strawberry and blueberry mocktail. Both kombuchas lean towards the sour end as kombuchas typically are. The former has a strong citrus flavour whilst the latter has notes of blueberry to it.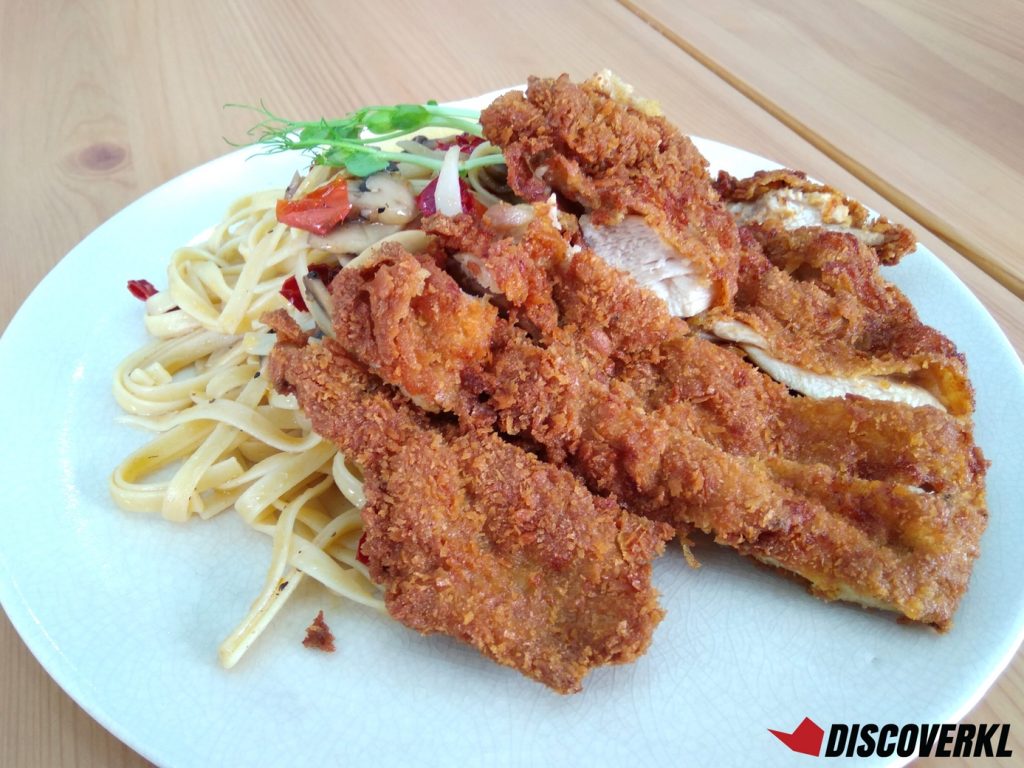 Onto the restaurant's hot meals, we tucked into the Aglio Olio with Chicken (RM26). 
It is an al dente aglio olio paired with deep fried chicken. Gerard of Upperhouse shared that the restaurant first introduced a vegetarian aglio olio but upon requests from guests, has since introduced the pasta with fried chicken.
It is simple flavours bolstered by the sun-dried tomatoes and a drizzle of fragrant olive oil.
What this is: classic aglio done right.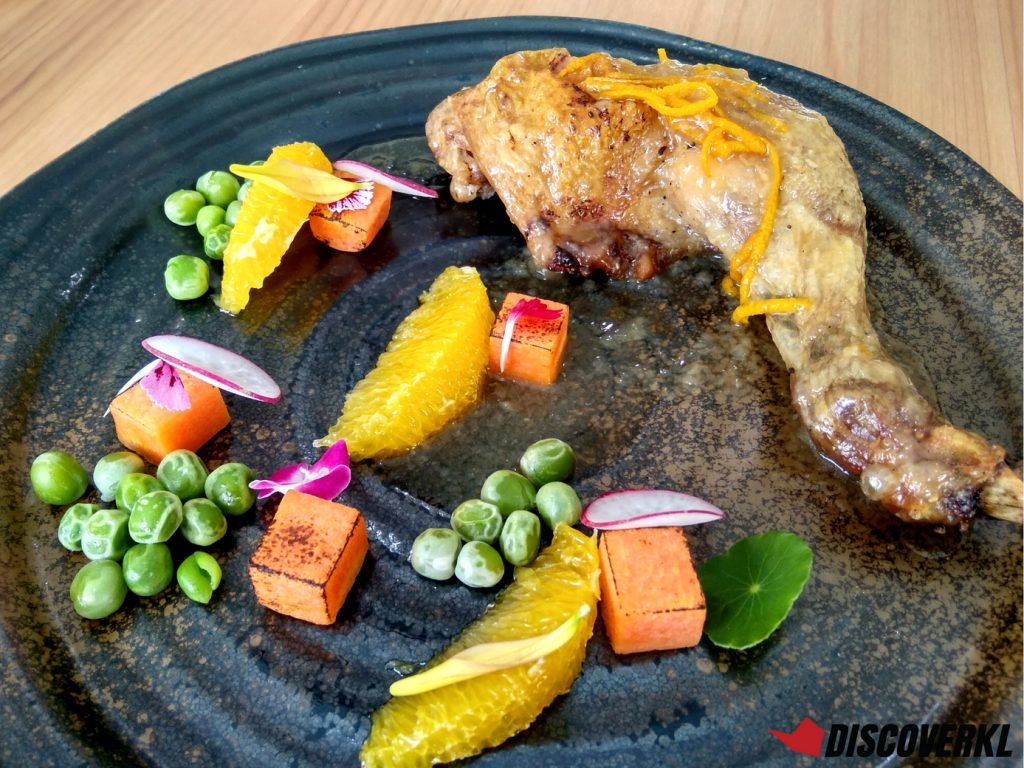 The Chicken L'Orange (RM28) is next. It is a roasted chicken paired with orange confit and a gastrique sauce. Ideal for those who wish to go carb-free, the chicken has a tender texture and the light, aromatic orange dressing cuts through the richness of the chicken.
For those who can't go without their rice, they can then opt to have a side order of rice which has been infused with chicken stock.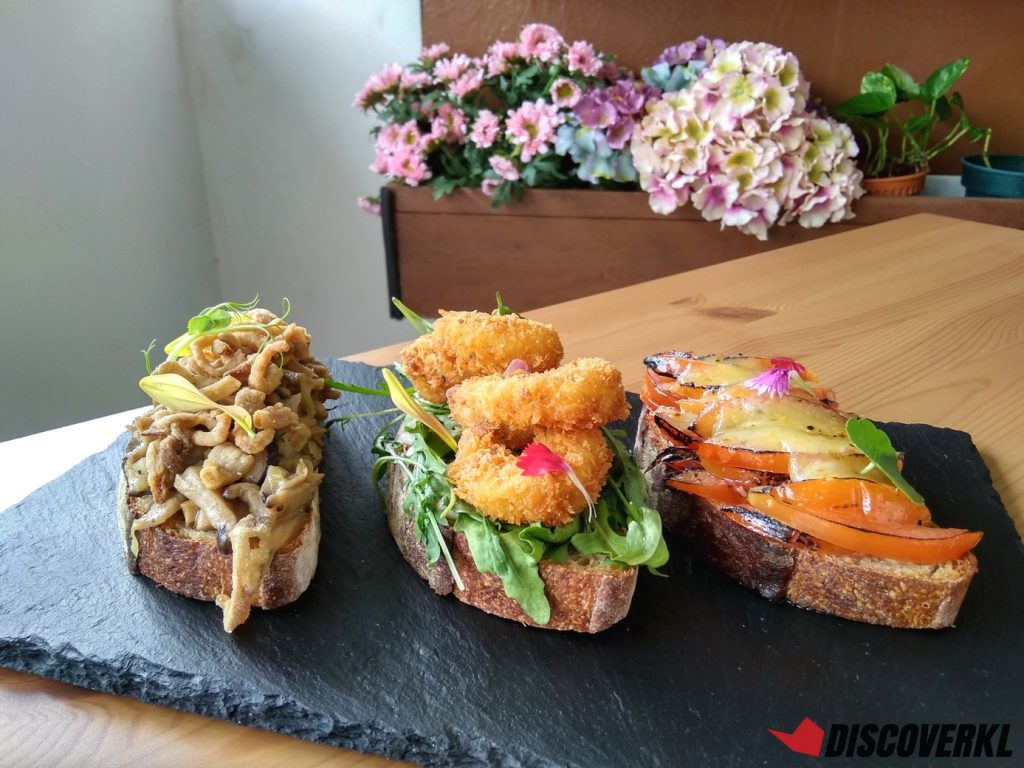 Guests with a smaller appetite and would prefer sharing, should go for Upperhouse's Savoury Toast Set (RM27 for 3 or RM10 each). It is designed for just that and comes in a trio of a Prawn Open Sandwich, a Mushroom Bruschetta and a Scorched Tomato Bruschetta.
The Prawn Sandwich comes with prawn tempura, lime and pepper aioli and a generous amount of rocket greens. We liked how the breaded crust isn't too thick, so you can still taste the distinct seafood flavours.
The Mushroom Bruschetta is served with mushroom crisps and though a tad bit too savoury for my liking, is enjoyable, what with the soft textures from the mushroom and the crunchy textures of the mushroom crisps.
The Tomato Bruschetta comes with scorched roma tomato and mozzarella. Now this is in a class of its own and received oohs and ahs around the table. It is tomato which has a Japanese mentai-like flavour to it and is creamy, rich and oh-so flavourful.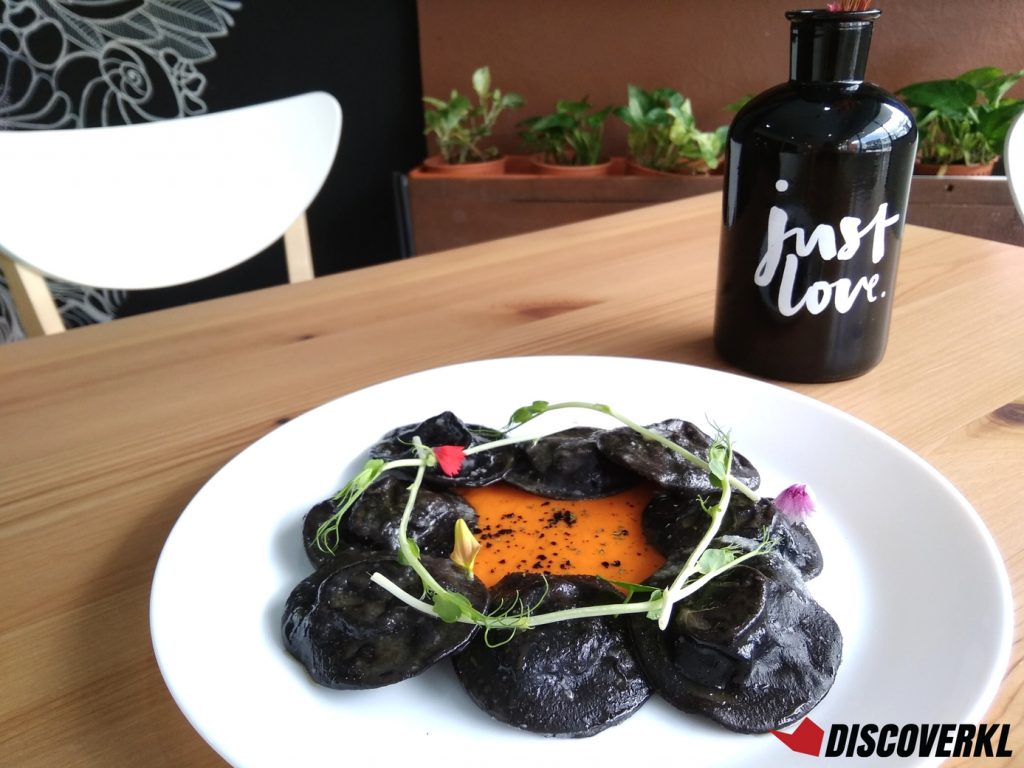 Ending our meal on the best note possible, we had the Cacao Ravioli (RM30). 
By appearances alone, it could be aptly labelled the dark horse. It's nowhere near as beautiful as the Mille Feuille or the Panna Cotta but has a charm of its own and comes out winning because it was our favourite dish from the review.
The platter comprises of cacao pasta, forest mushroom, cheese and roasted capsicum sauce.
It has an Asian xiao long bao-like texture but biting into it, you would taste a bold mushroom flavour. With just a hint of cheese, it isn't too overwhelming and pairs well with the flavourful capsicum sauce.
Price: 
Quality: 
Upperhouse Kitchen & Dessert Bar
Hours: Sundays-Tuesdays, Thursdays: 11am-10pm, Fridays-Saturdays: 11am-11.30pm. (Closed on Wednesdays).
Address: 27-A Jalan Telawi 3, Bangsar
Website: Upperhouse Kitchen & Dessert Bar
Tel: 011-2872 0083