Heading to the gym and spending a hour on the elliptical machine or treadmill might sound like complete torture for some, especially for those who are just starting out on their fitness journey.
However, with the recent offering of various other sports or fitness classes, you don't even need to step inside a gym to get that 6-pack you've been dying for.
From flyoga to inline skating and mermaiding to POUNDing, here are 15 alternative fitness classes and sports to join in KL. Bonus: they're a whole lot more fun too!
1. Adult Gymnastics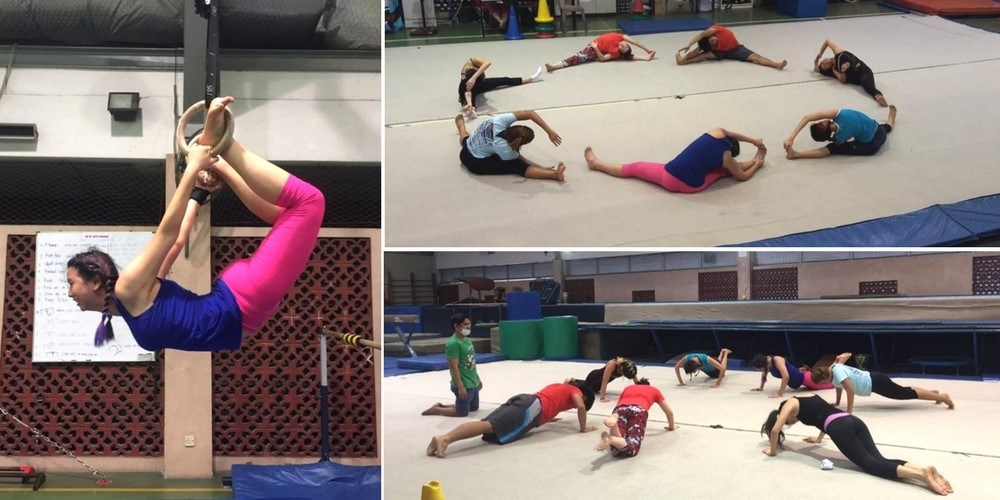 Gymnastics is often seen as a sport which requires one to start young because we are typically more flexible and pick up faster when we're younger. Adults would tend to shy away from sports such as gymnastics for this reason, but your gymnast dreams don't have to die just because you're an adult. There's a gym in PJ called Total Gym Club which offers, on top of various other courses, adult gymnastic classes, and the class is open to those aged 18 and above.
Total Gym Club
Address: A-G-05,Block A, Menara Prima, Jalan PJU 1/39, Dataran Prima, 47301 Petaling Jaya

Website: Total Gym Club
Tel: 012- 2890105
2. Quidditch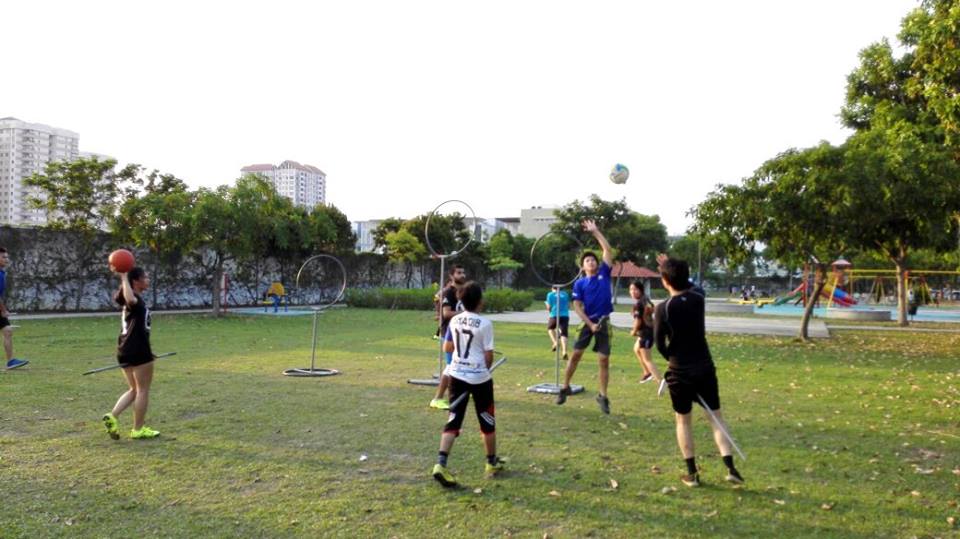 Potterheads would be familiar with the quidditch sport where players fly around on broomsticks. Clearly, humans can't fly and that's the major difference between the Harry Potter version and the sport played by Malaysians. However, that's not the only difference as the quidditch sport played in real life is actually a contact sport which is a mix between rugby, dodgeball and tag. The Damansara Dementors is a quidditch group which holds weekly trainings on Sunday evenings and are constantly on the lookout for new members.
Quidditch Malaysia
Website: Quidditch Malaysia
3. Raksfit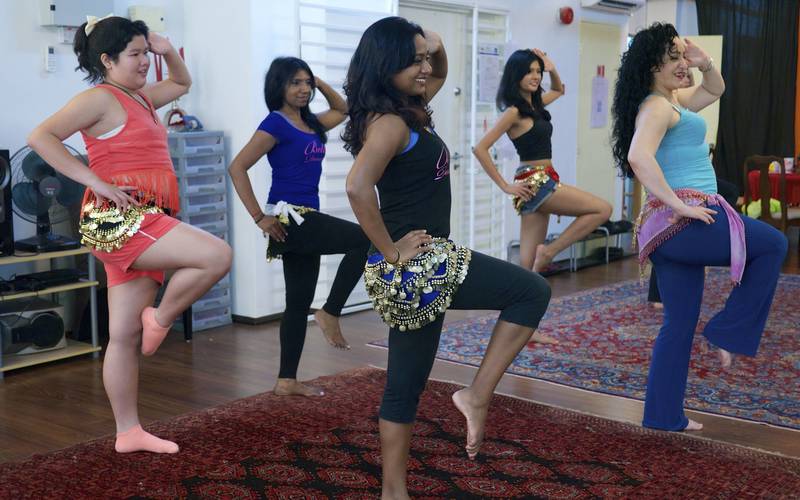 Shimmy your way to a fitter you with a raksfit class which basically consists of a zumba style of belly dance, coupled with a hip scarve. The Middle East Dance Studio offers hour-long raksfit classes for those who are looking to learn the art of belly dancing whilst at the same time want a cardio-based workout. Raksfit is afterall an uptempo version of the original belly dance.
The Middle East Dance Academy
Address: A-3A-05, Neo Damansara, No.1 Jalan PJU 8/1, Bandar Damansara Perdana
Website: The Middle East Dance Academy
Tel: 03-7497 6244
4. Spin Class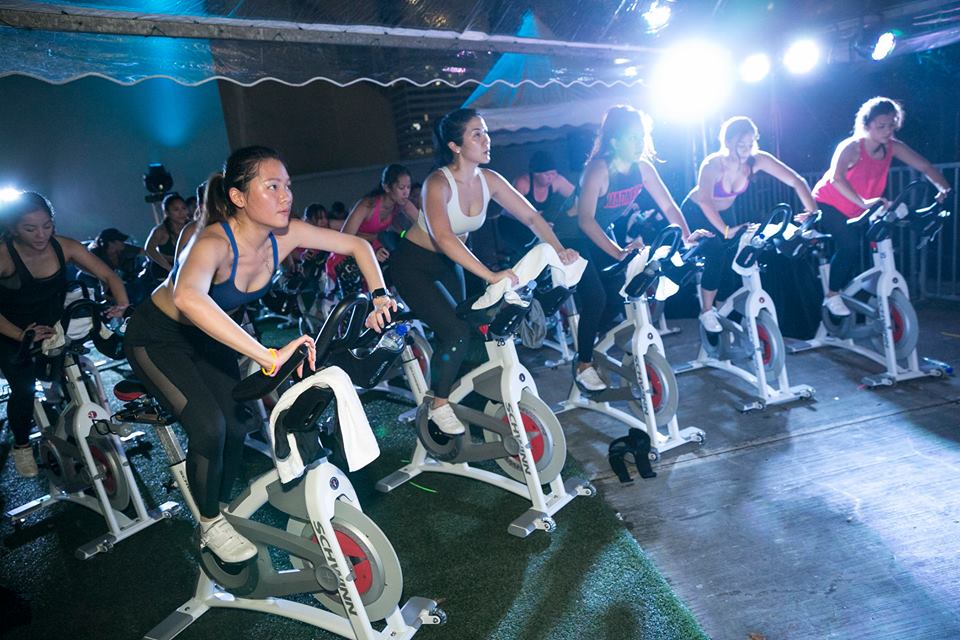 A spinning bike might look harmless enough but spend a 45-minute session with FlyCycle, and you'd be drenched in enough sweat to realise that it's actually a killer workout which targets more than just your legs, which is the common assumption. FlyCycle's classes are upbeat and it might just be mistaken for a party, what with the neon lighting and the latest music blaring through the speakers. 

FlyCycle
Address: VERVE® Shops, 6th floor, Jalan Kiara 5, Mont Kiara
Website: FlyCycle
Tel: 03-6206 2082
5. Parkour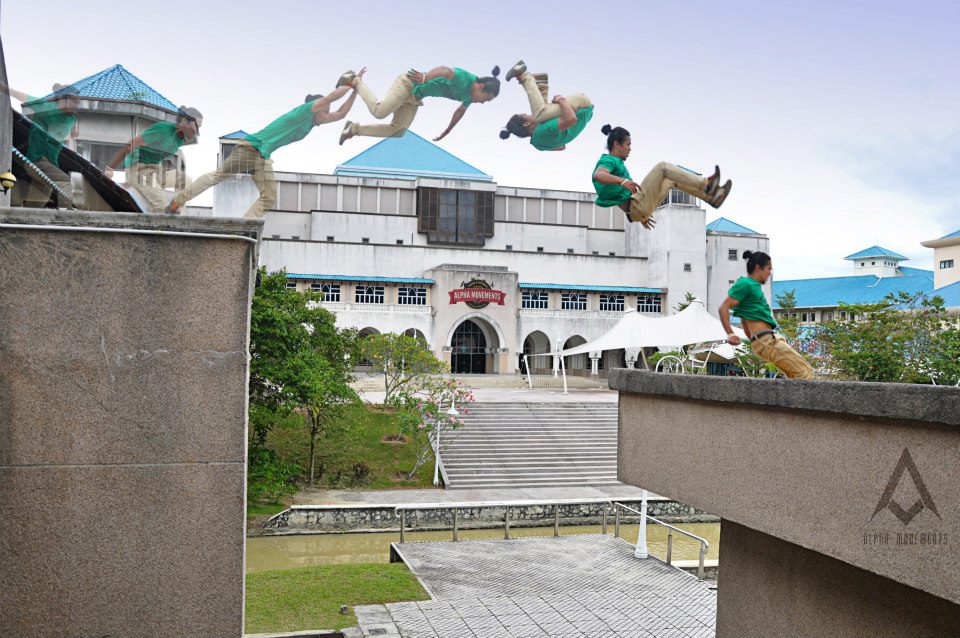 Parkour is a form of art which showcases an individual moving freely over and through any terrain by running, jumping, tumbling and climbing. It's a sport which tests the mind as well because half the challenge is to have the courage to jump and run from point A to point B and sometimes, this includes jumping from one wall to another with huge gaps in between. Those who practice parkour gain benefits such as confidence and self-reliance on top of building their stamina and getting fit at the same time. Parkour Malaysia has classes for those who wish to learn this sport and even for those who wish to be certified as a parkour trainer.
Parkour Malaysia
Website: Parkour Malaysia
6. Barre Class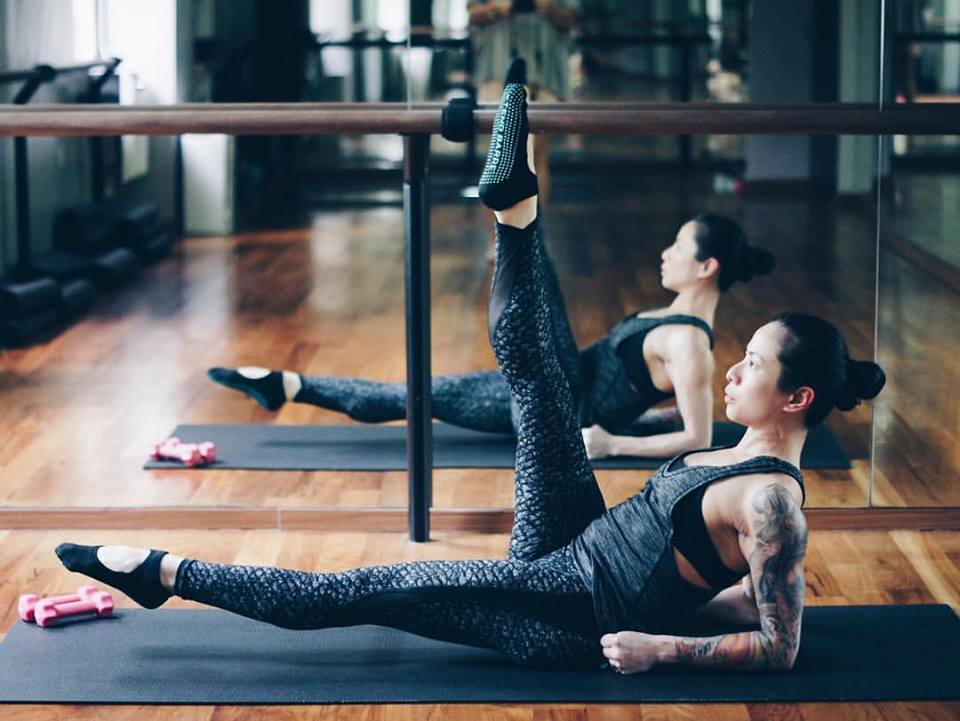 Barre classes at Urban Spring is a mixture of dance, ballet and pilates and it is intended to strengthen, lengthen and chisel the body. Though it is not a high intensity cardio workout, you would still wind up sweating buckets and end up with aching muscles, but in a good way. Urban Spring has 2 types of classes called the XTend Barre Fundamentals and the XTend Barre Stick, both of which are 55 minutes long.
Urban Spring
Address: 57-1 Jalan Bangkung, Bukit Bandaraya, Bangsar
Website: Urban Spring
Tel: 03-2095 3998
7. POUND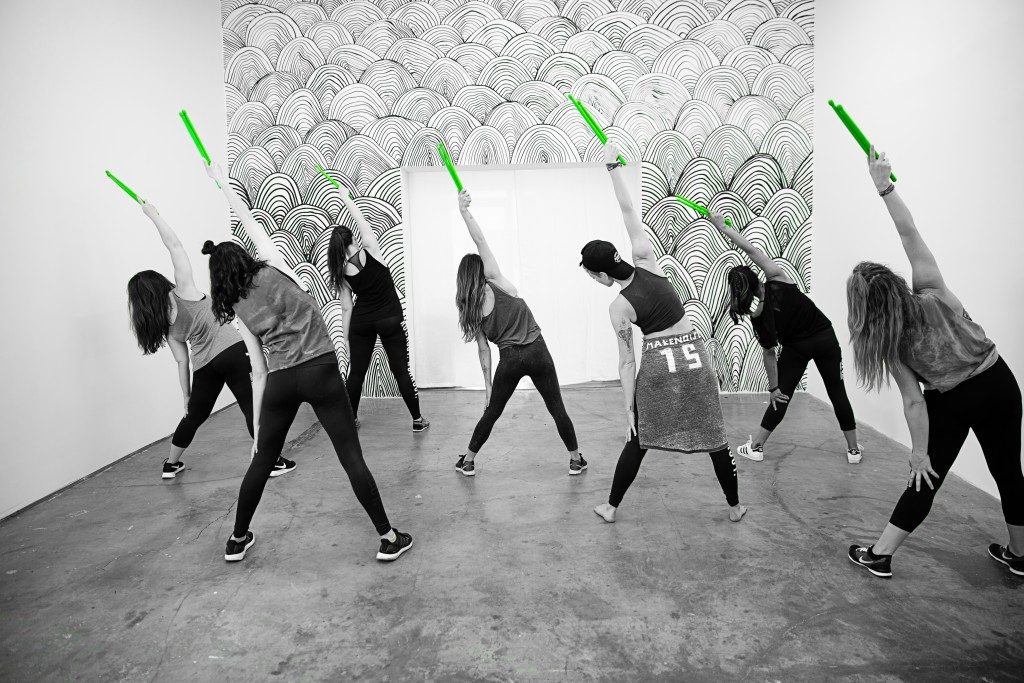 Ever watched a drummer jamming away to an upbeat tune before and figured if that was a legit arm workout right there? Well, POUND takes that very principle and turns it into a full-on cardio jam session where you are essentially going through the movements of playing the drum. It's a creative workout which feels almost like a dance choreography with the inclusion of drum sticks and Sole to Soul Dance Studio is the first in Malaysia to offer POUND classes.
Sole to Soul Dance Studio
Address: 19 Jalan SS 23/11, SS 23, Taman Sea Petaling Jaya
Website: Sole to Soul Dance Studio
Tel: 03-7806 5852
8. Mermaid Classes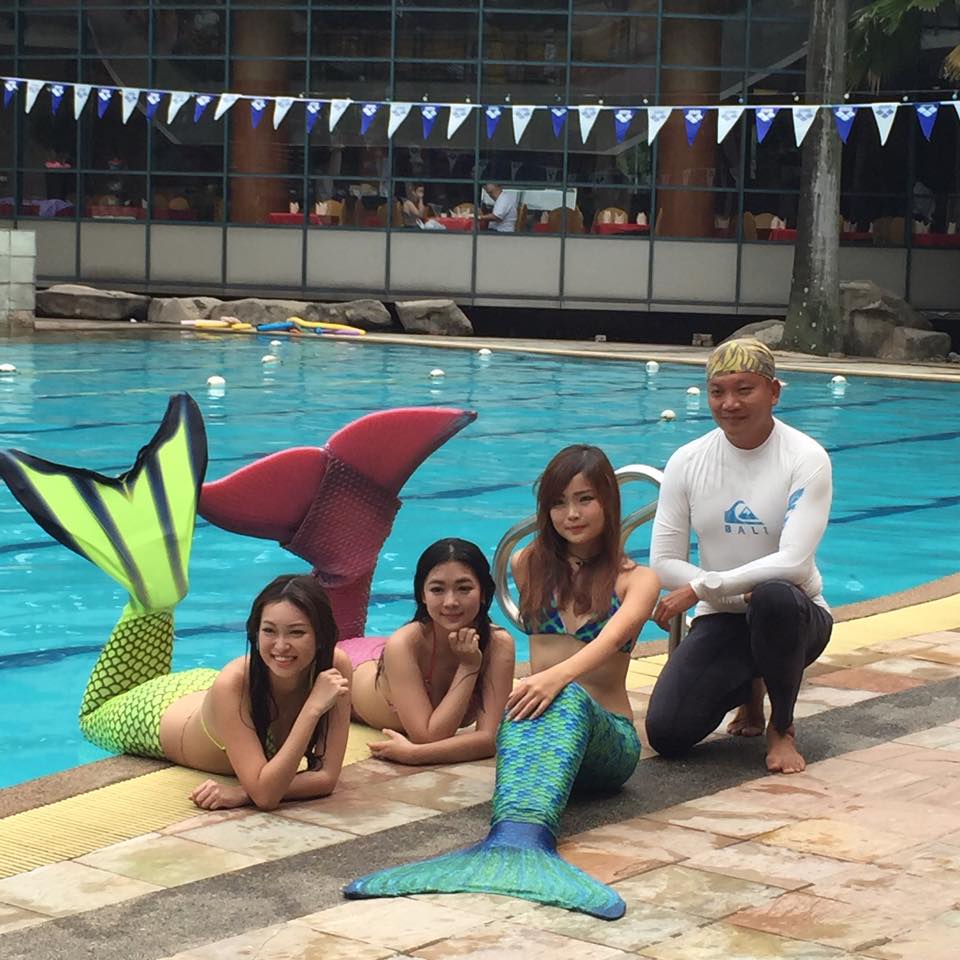 If you've ever aspired to be a mermaid, DolphinLee Aquatic offers mermaiding classes which is the practice of wearing a costume mermaid tail and swimming in it. At DolphinLee Aquatic, the mermaiding class offered is a version of an aquarobics session where an aerobics workout is performed underwater. On top of mermaiding, DophinLee Aquatic also offers other lesson such as scuba diving, swimming and freediving courses.
DolphinLee Aquatic
Address: Klang Executive Club, Persiaran Bukit Raja 2, Bandar Baru Klang
Website: DolphinLee Aquatic
Tel: 019-603 3522
9. Pole Dancing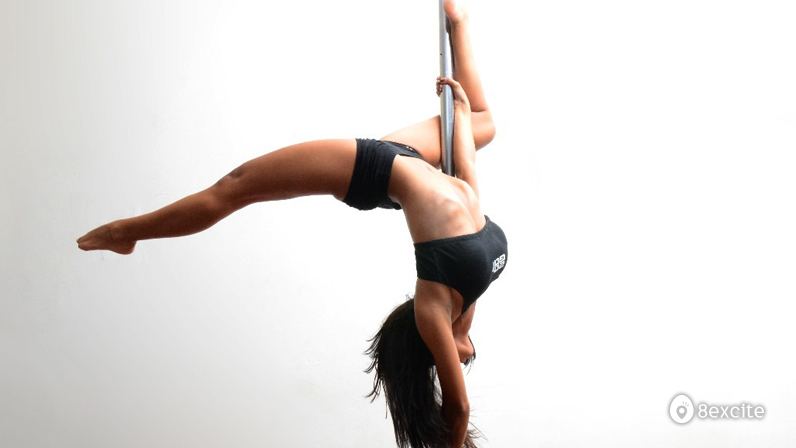 Pole dancing is a workout which combines both dance and acrobatics. While one does not necessarily have to be naturally flexible to attempt pole dancing, it definitely helps to have background in dance, gymnastics or acrobatics. At Viva Vertical, pole dancing classes are offered, on top of acrobatics, aerial arts, flyoga and jazz and hip hop dance classes.
Viva Vertical
Address: Ground Floor, Heritage House, 33 Jalan Yap Ah Shak, Asian Heritage Row
Website: Viva Vertical
Tel: 016-209 6997
10. Inline Skating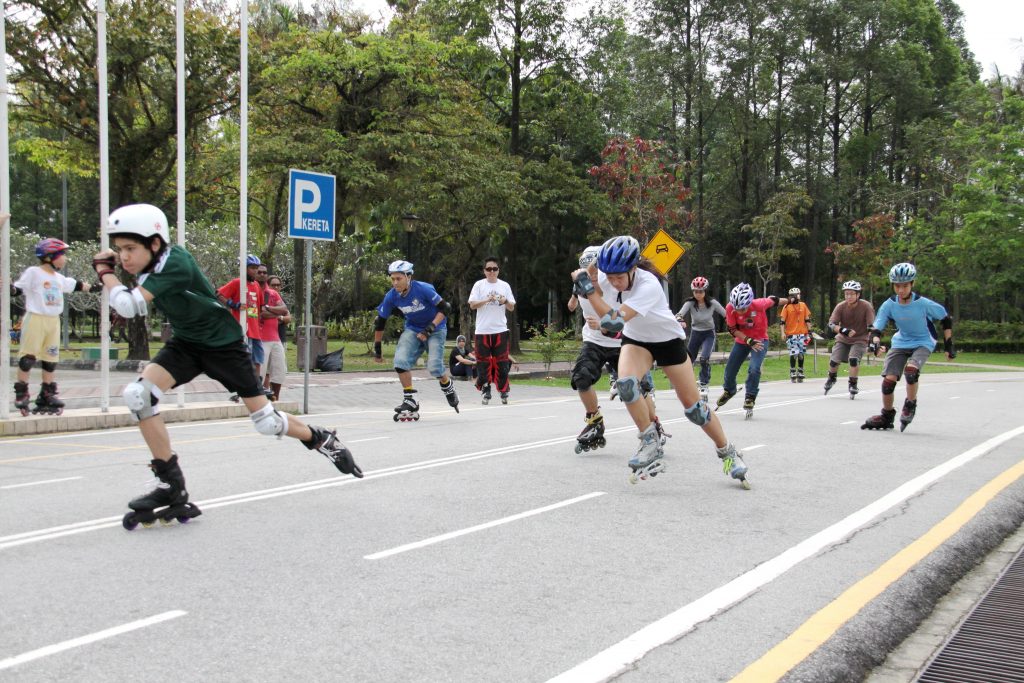 Inline skating is a rollerblading sport often enjoyed outdoors. At Skateline, classes are offered to students aged from 4 till 60. The Learn-to-Skate programme at Skateline teaches one all the necessary skills in inline skating such as falling down and getting up as well as skating from point A to point B. It's a six-level programme which is taught by Inline Certification Programme-certified instructors.
Skateline
Address: 621, Jalan 17/8, Petaling Jaya
Website: Skateline
Tel: 03-7932 5758
11. Hula Hooping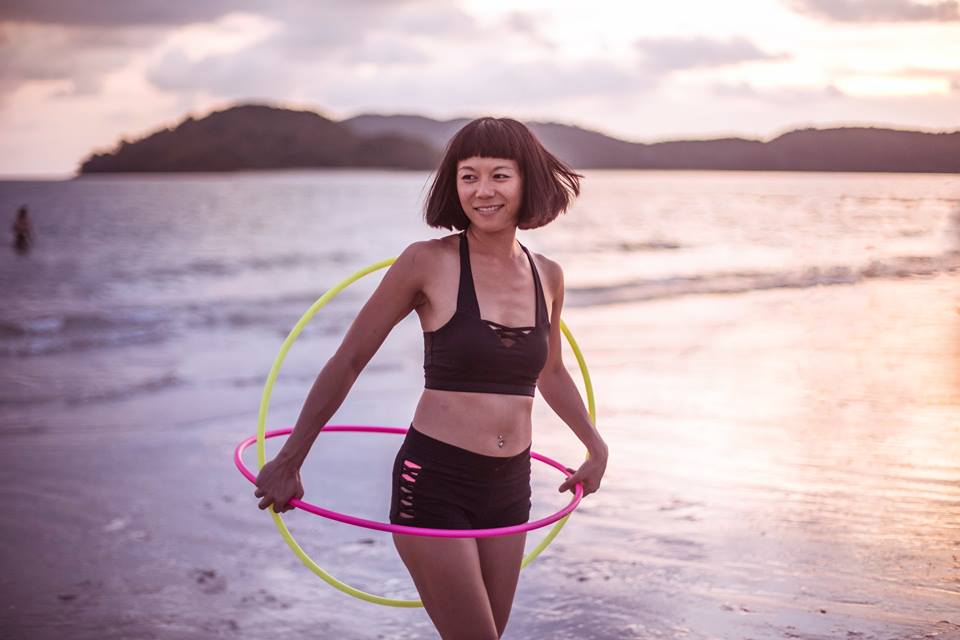 Hula hooping might not seem like a sport which torches calories, but it incorporates spinning a hula hoop around the waist, arms, legs and neck and you'll constantly be moving so as to keep the hoop spinning. The Hula Hoop Institute offers retreats, events as well as Skype lessons for those who wish to learn to hula hoop. Classes are taught by renowned hula hooping instructor, Mishie Hoops.
The Hula Hoop Institute
Website: The Hula Hoop Institute
12. Flyoga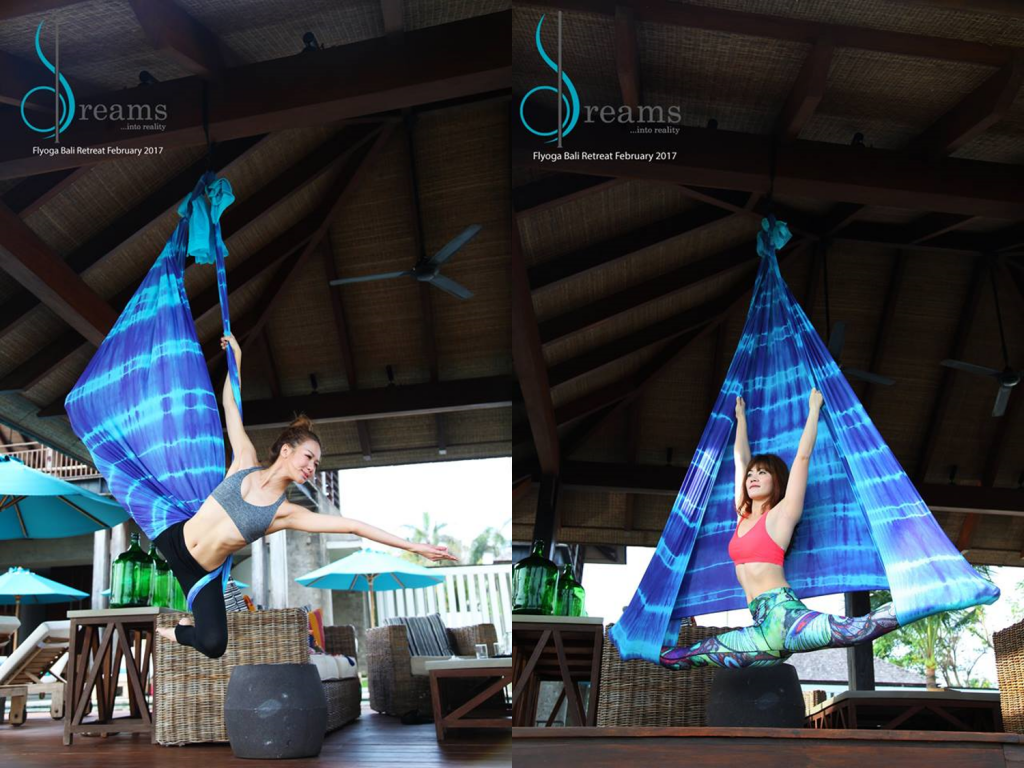 Flyoga is a form of yoga performed in the air and it incorporates an aerial hammock as well. Flyoga students will learn how to focus on their core strength, flexibility and breathing as they perform moves in the hammock. The benefits of flyoga is improved muscle tone and core strength. Dreams Dance Studio in Subang Jaya offers flyoga classes, on top of various other lessons such as pole fitness and aerial hooping.
Dreams Dance Studio
Address: 37C Jalan SS15/4, Subang Jaya, 47500 Subang Jaya
Website: Dreams Dance Studio
Tel: 017 3311688
13. Fencing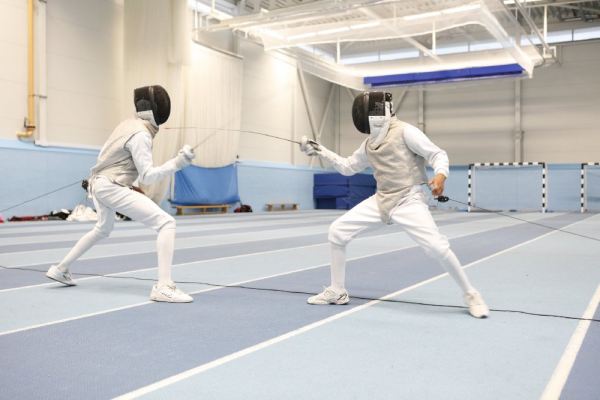 Fencing is a sport which requires one to think quick and constantly think of what the opponent's next move might be. Bekking Fencing Academy in Wangsa Maju offers classes for beginners all the way up to those in their advanced levels. It is one of the few fencing academies in Malaysia and students of this academy have trained in competitions and even earned themselves gold and silver medals respectively.
Bekking Fencing Academy
Address: Section 5 Wangsa Maju, Kuala Lumpur
Website: Bekking Fencing Academy
Tel: 012-823 3900
14. Trampolining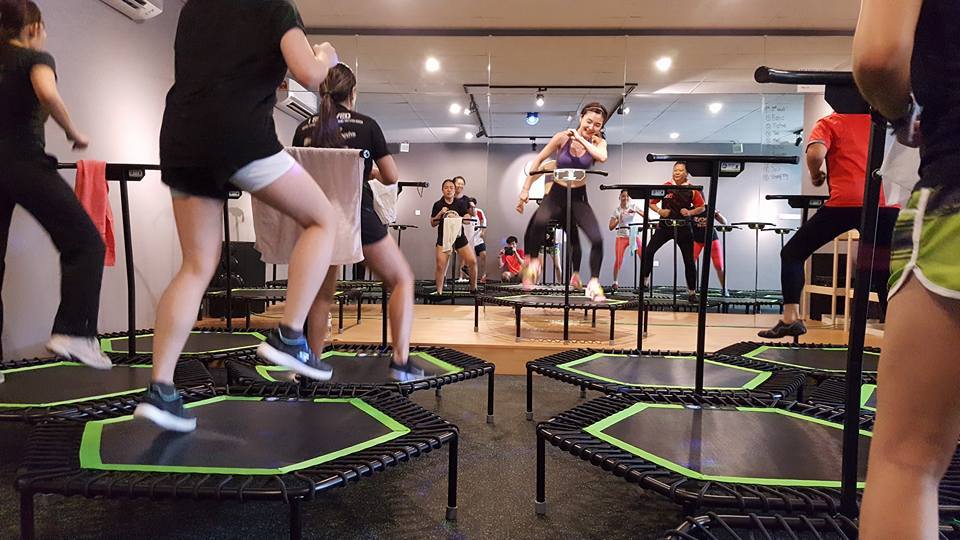 Jumping Fitness is a fat-burning, sweat-inducing workout where students will jump on some specially-designed Jumping® PROFI trampolines to some upbeat tunes. Classes are held at the Jumping Fitness studio in Bukit Jalil and this intense workout can torch up to 1,000 calories in a single class.
Jumping Fitness
Address: Jumping Fitness Malaysia, The Earth Bukit Jalil, Kuala Lumpur
Website: Jumping Fitness
Tel: 012-699 1512
15. Rock Climbing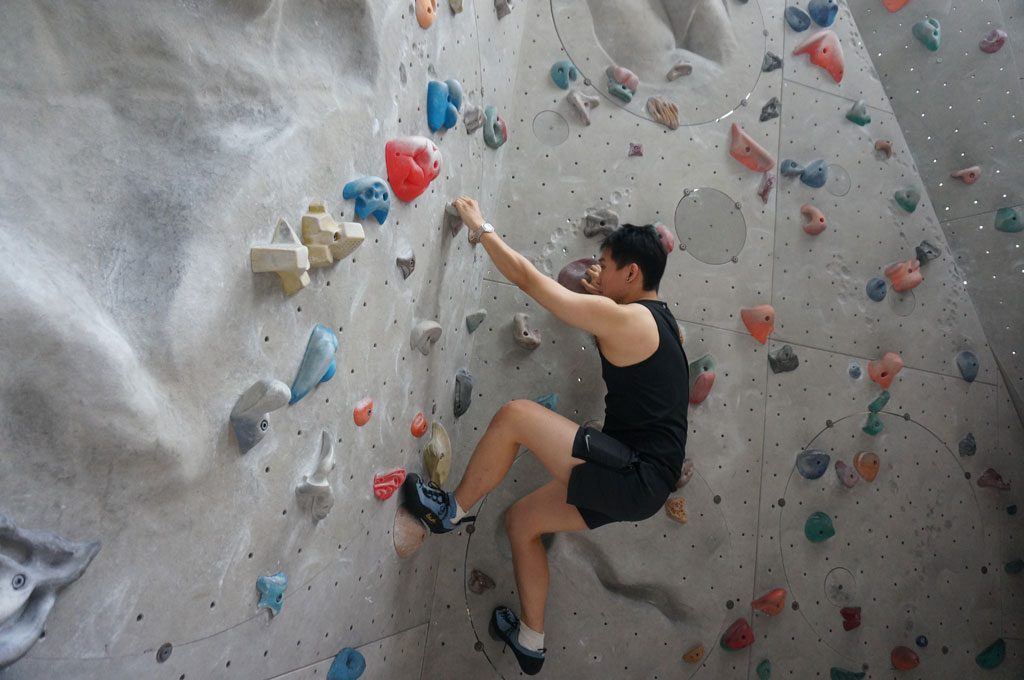 Camp5 is one of the well-known places in KL where rock climbing enthusiasts can enjoy climbing up an artificial rock wall. It is a total body workout where participants will try their best to climb all the way to the top whilst strategically placing their hands and feet on the wall holds.
Camp5
Address: 1, Lebuh Bandar Utama, Petaling Jaya
Website: Camp5
Tel: 03-7726 0420
Feature Image Credit: Dreams Dance Studio, YMCA of Auburn-Lewiston, Jumping Fitness Malaysia