It's easy for the adidas 4DFWD to grab anyone's attention. In fact, it's rather difficult to not look away or not stare.
At first glance, the midsole is seemingly made out of a complex network of web-like connections. Upon closer inspection, you'd notice the 3D printed bowtie-shaped lattice structure throughout the midsole.
But all that shebang isn't just for aesthetics or style. This 4D midsole technology is the latest and improved innovation from adidas in their efforts to create a more seamless and energy-efficient running experience.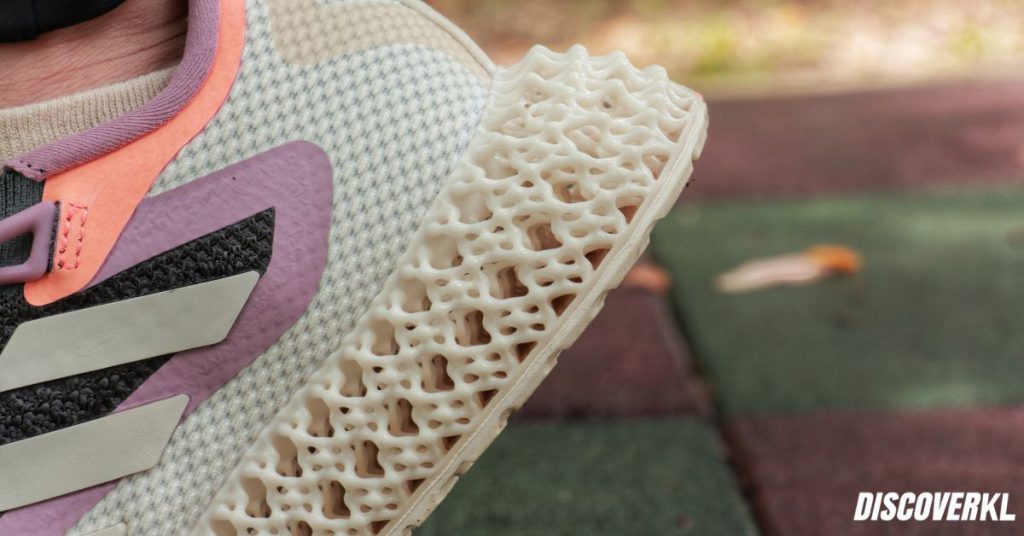 The lattice structure wasn't just created willy-nilly either, adidas apparently evaluated over five million variations of the lattice structure and combined 18 years of real-world athlete performance data to come up with this specific design.
How it's supposed to work is, while running, the lattice is compressed in a skewed or angled way, such that when it expands again and becomes horizontal force, it propels the runner forward (as opposed to expanding back vertically/upwards like other usual midsoles).
The goal is to have less braking force, resulting in a smooth forward motion.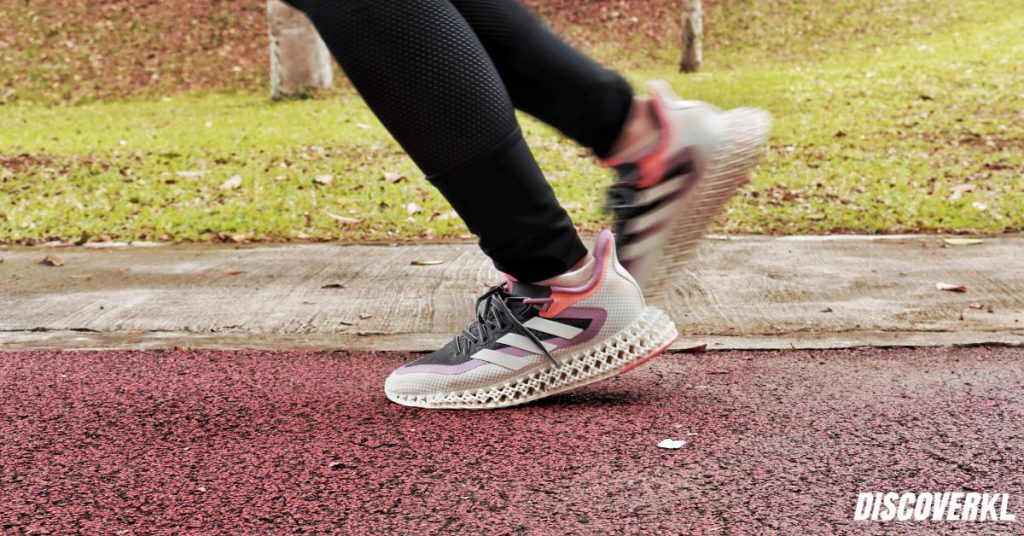 According to adidas, the 4DFWD (the FWD stands for "forward", if you haven't yet guessed it) provides 23% more cushioning than the previous 4D midsole generation (the 4D Run 1.0).
This would greatly help long distance or performance runners in increasing their overall endurance and comfort.
Other helpful features in the 4DFWD would be better traction and grip than its predecessor that was released in May 2021.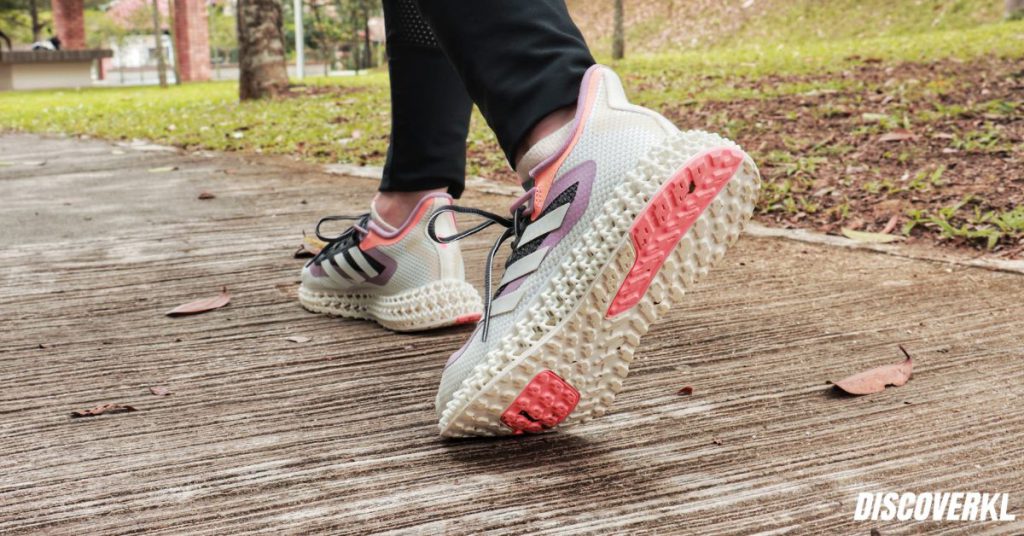 Traction is tricky with performance running; too little traction and there would be risk of slipping or sliding especially when accelerating or changing direction, too high traction and sudden or rapid stops may result in injuries such as inversion ankle sprains.
In general though, a good pair of running shoes should provide enough traction and grip for a variety of running surfaces and weather conditions, which is what this new Continental™ outsole promises.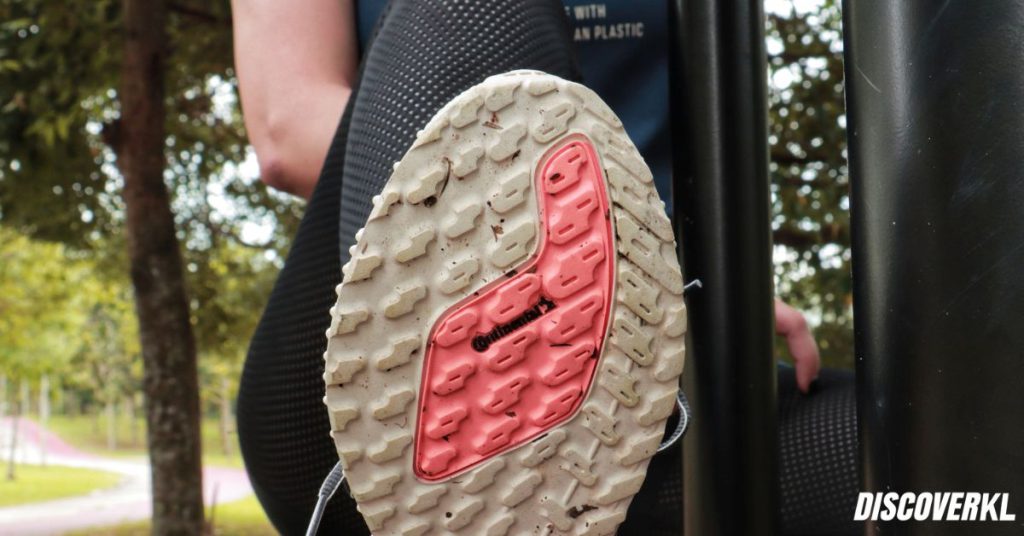 The material and construction of this new version's upper has taken into consideration certain drawbacks of the previous adidas 4DFWD from 2021.
Some of the feedback for last year's model was that there was some lack of support in the sides, and the heel cup has almost no padding, which requires a much tighter lace for the fit to feel more solid.
In comparison, the new adidas 4DFWD has an all-new Primeknit+ and engineered mesh upper construction.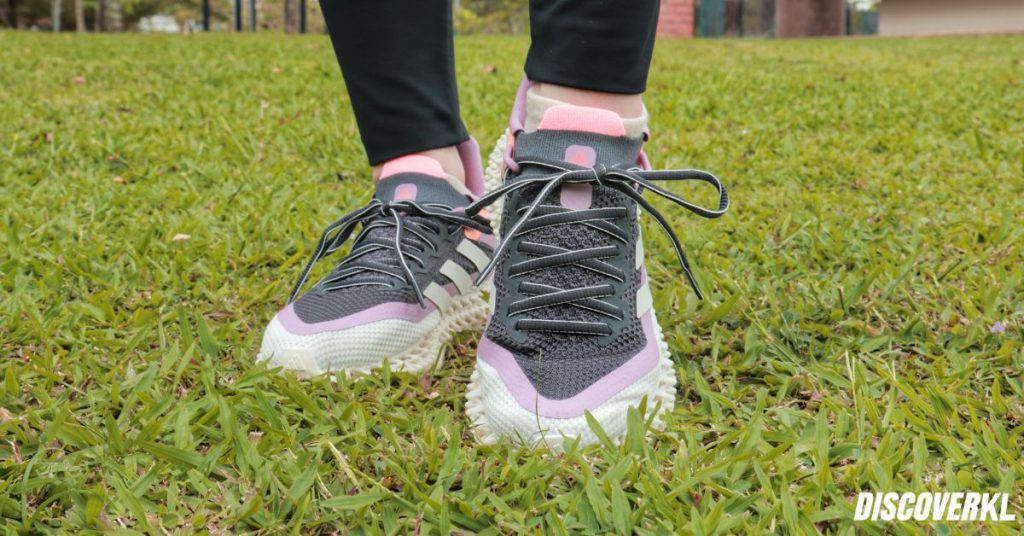 The Primeknit+ is made out of 50% recycled fibers and no virgin polyester, offering breathability and air circulation.
It still has a sock-like fit as before, but now it provides extra support and fits more snugly. The heel cup and collar have more padding, thereby protecting and securing the heel better.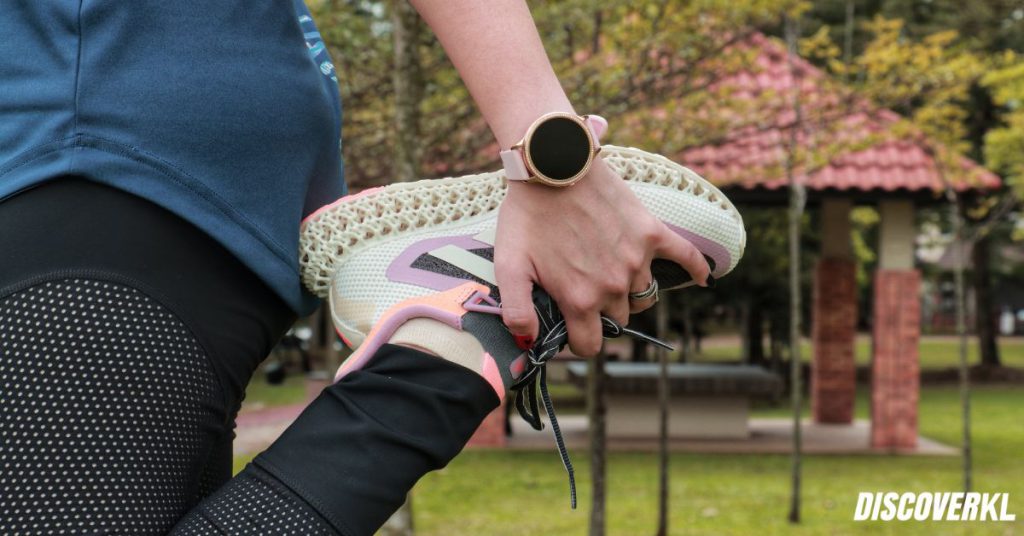 In my weeks of testing it, I've grown to enjoy my runs a little more. I admit that I have been extra careful to not use it on muddy grounds or surfaces with tiny debris for fear of dirt getting caught in the lattice structure.
The 4DFWD lattice extends slightly on both sides of the forefoot and even wider past the heel, which means even more stable landings for every stride.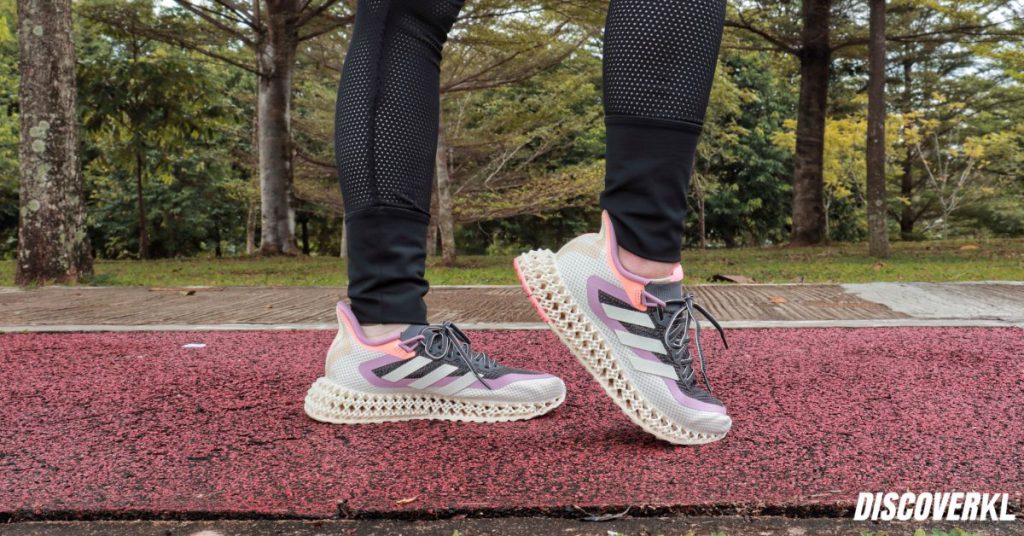 On various surfaces, there have been no heel slips, and the toe-off is easy and comfortable. The forward momentum that is bragged about by adidas feels actually quite instinctive, there's no forced propelling.
To add, the shoes are made with bio-friendly materials and they make great conversation starters because the design is just so visually pleasing.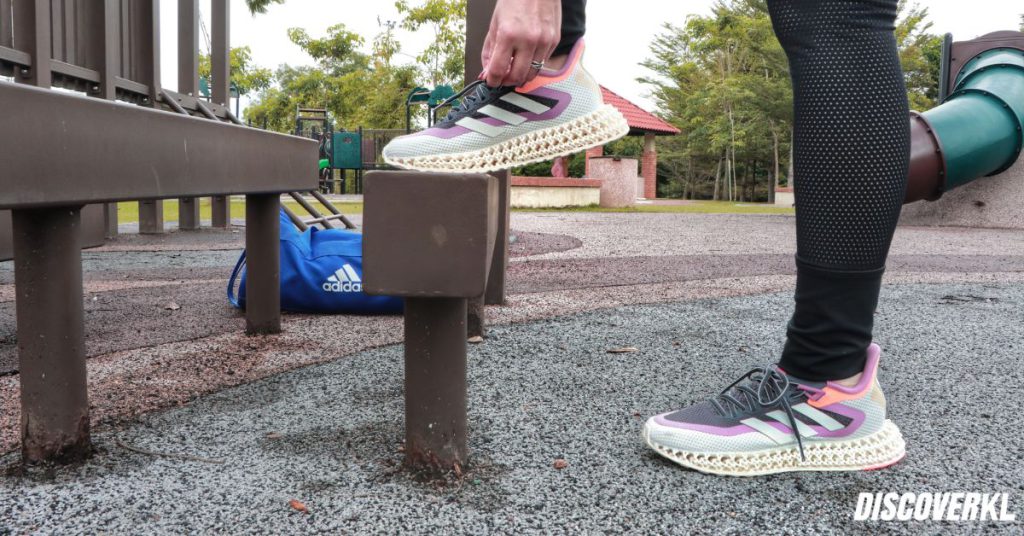 With its unique look, I won't be surprised if becomes commonly worn by many non-runners either. I catch myself looking down at my feet many times just to admire them while walking.
The shoe that I have in these pictures is the Grey Five colourway for women. There's also the Cloud White colourway for women; and the Carbon Cloud White, and Impact Orange iteration for men.
The all-new adidas 4DFWD, available via adidas running shoes, is priced at RM899 and is already available for purchase online and in stores.
adidas Malaysia
Website: https://www.adidas.com.my/en/4dfwd-running