Star Wars is celebrating its 40th anniversary this year and from May 15th–21st, twenty Star Wars fan clubs will be transforming Sunway Pyramid's concourse area into a dreamland for all Star Wars fans. There will be plenty of activities and events happening at the mall for fans and non-fans alike!
M'sian Celebrities As Star Wars Characters 
In conjunction with Star Wars' 40th Anniversary, we thought it would be fun to cast our famous Malaysian actors and musicians into the Star Wars franchise. We took into consideration the resemblance of looks as well as personality traits, be it in real life or through roles they've played in movies.
Here're 5 Malaysian celebrities that we personally thought would make the perfect cast for Star Wars. If anything, they would make Star Wars a truly Malaysian film.
1. Zizan Razak as Luke Skywalker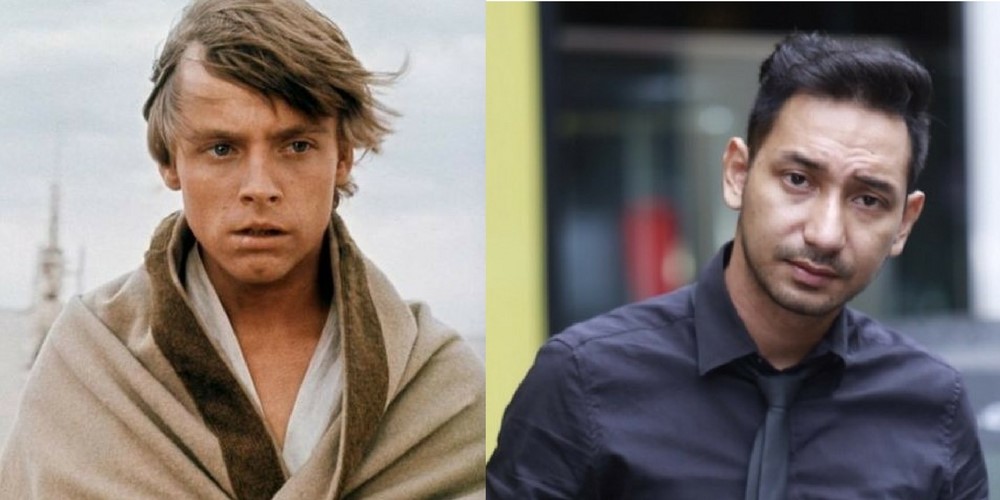 Luke Skywalker is a main character in Star Wars and casting the right Malaysian celebrity for this role would no doubt be tough. Luke went from being a perplexed kid, having suffered much loss at a young age, to evolving and becoming one of the greatest Jedis the Galaxy has ever known. Luke is also extremely loyal to his friends and at one point, even cuts short his training with Yoda to save his peers.
Zizan Razak is a Malaysian actor and comedian who'd play a good Luke. Why? He has played several angsty characters in local thrillers and action movies so that proves that he is able to carry that aspect of Luke's character well. The runner-up of the Raja Lawak comedy competition would also be able to inject some of the humour from his own personality to help carry the Malaysian Luke through some of his darker moments.
2. Michelle Yeoh as Leia Organa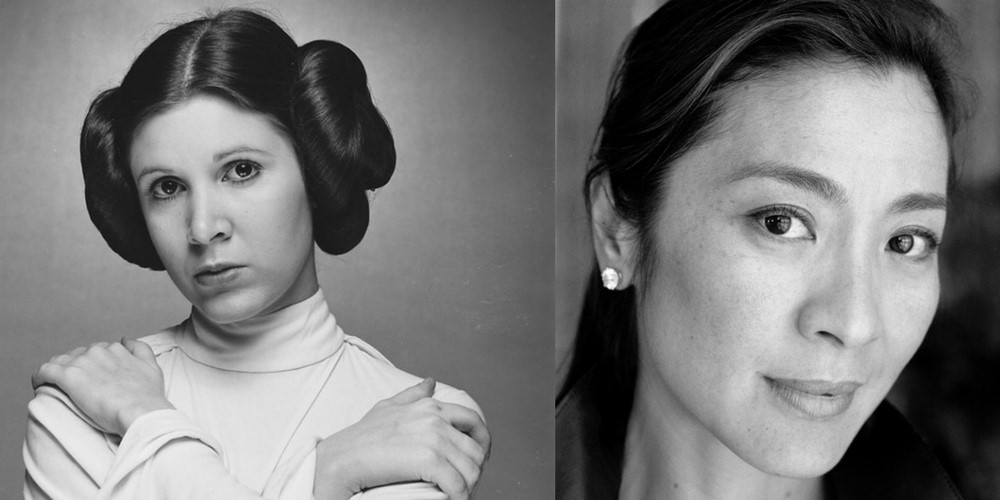 Leia Organa is a natural born leader. She's intelligent and efficient especially when dealing with problems. Not only that, she is able to deal with many conflicts, especially when leading the rebellion. Many Star Wars fans would agree that she could very well be their first on-screen heroine too!
Michelle Yeoh was recently featured in Guardians of the Galaxy volume 2, so why not Star Wars? She is a veteran actress who propelled the Malaysian acting scene into the international sphere, so the parallels are uncanny. Leia can hold her own in a confrontation but she's also compassionate, both qualities we're sure Michelle Yeoh would be able to portray.
3. Alfred Loh as Han Solo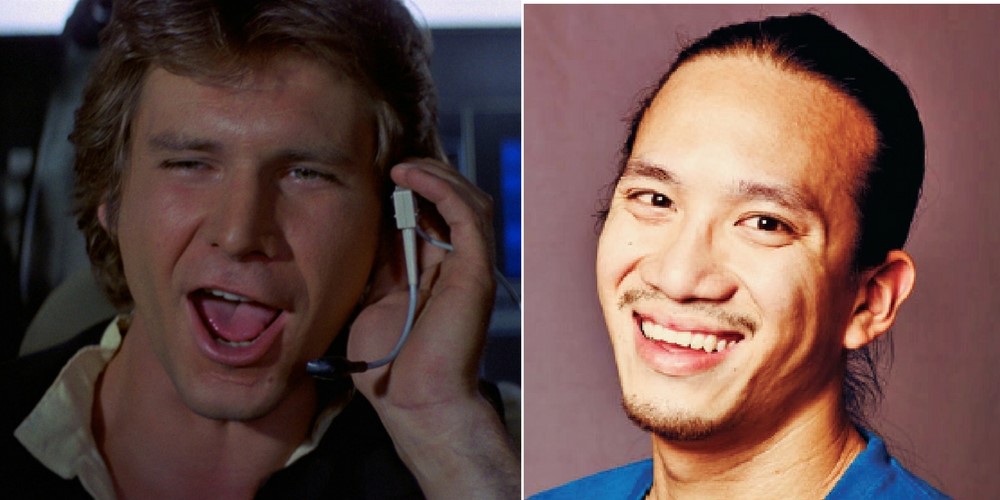 Han Solo. Ah, that lovable rascal! He's the bad boy every girl wants to be with, and a guy every lad wants to be. He's a smooth talker and that has been able to get him out of some pretty sticky situations. That's not all that this character is made of though. He's also got mad skills and was even willing to go the extra mile to save his friends during the fight at Death Star.
Alfred Loh would definitely be the right guy to play Han Solo. This theatre actor has played numerous roles, be it a serious one in KL24: Zombie or playing a comedic, quirky role in Kinks. With his theatrical experience, you could put Alfred in any role and he'd be able to fit in seamlessly. It also helps that Alfred is charismatic and able to carry that confident charm that Han has.
4. JC Chee as Kylo Ren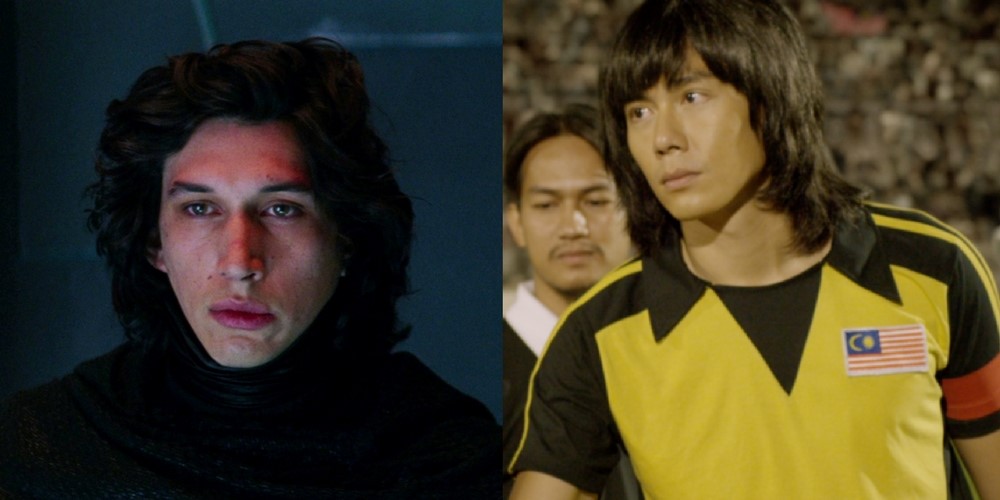 JC Chee played the starring role of Chow Kwok Keong in the runaway hit, Ola Bola. In the movie, he was portrayed as a hotheaded footballer, often filled with angst as he is met with plenty of hard decisions, be it regarding his family or dreams.
Kylo Ren is no different. In fact, within the setting of Star Wars, he's pretty much the embodiment of conflict. He was raised to know the balance of the Force but is drawn to the astounding power that the Dark can offer him.
If there's one person who would be able to show viewers the struggle that Kylo is going through without descending into being a whiny teenager stereotype, it would probably be JC.
5. Awie as Obi Wan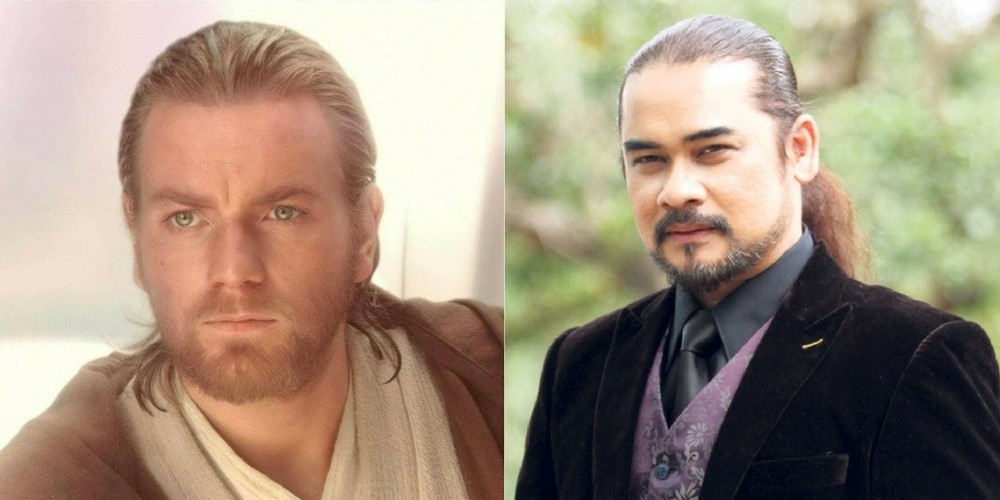 Obi Wan is a sage soul, noble and gifted in his ways with the Force. He was also Luke Skywalker's mentor and friend. You'd need someone who has a wise but not arrogant persona. If you were to think of an actor who best suits this role, it would probably be Awie.
Awie is a rock singer best known for his long locks, often tied up in a long ponytail. He has a cool, don't-mess-with-me look that would be perfect for the role of Obi Wan.   
40th Anniversary Celebration 
If you figured that there's just one Star Wars fan group in Malaysia, think again! There are as many as 20 Star Wars fan groups uniting for a single goal at Sunway Pyramid – to celebrate Star Wars! It's going to be massive!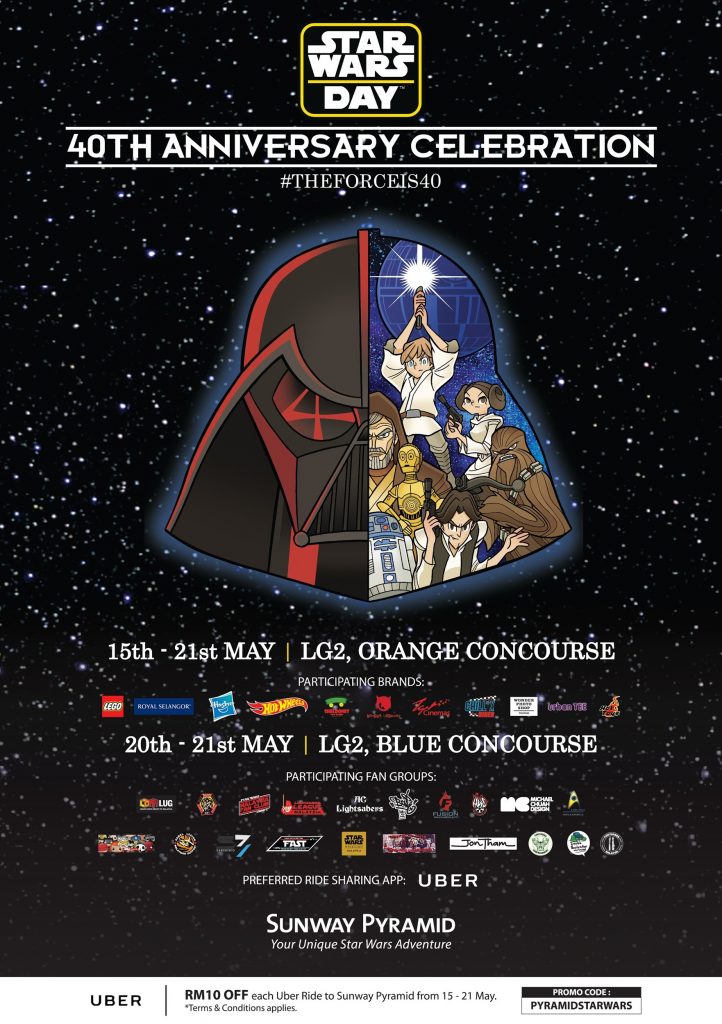 Awaken the Force within you as you participate in exciting activities such as Blast A Trooper. This game allows you to play the role of either a Stormtrooper or a rebel and you also get to shoot the opponents with a Nerf gun! Stop by the Urban Tee booth and bring home a Star Wars t-shirt to commemorate the event!
Be on the lookout for Lucasfilm's official costumers, the 501st Legion, and take photos with film accurate Stormtroopers, Imperial Officers, and even Darth Vaders! Interestingly, there'll be a 'how to choose a lightsaber' talk by hardcore fans for those who are keen on getting a lightsaber of their own!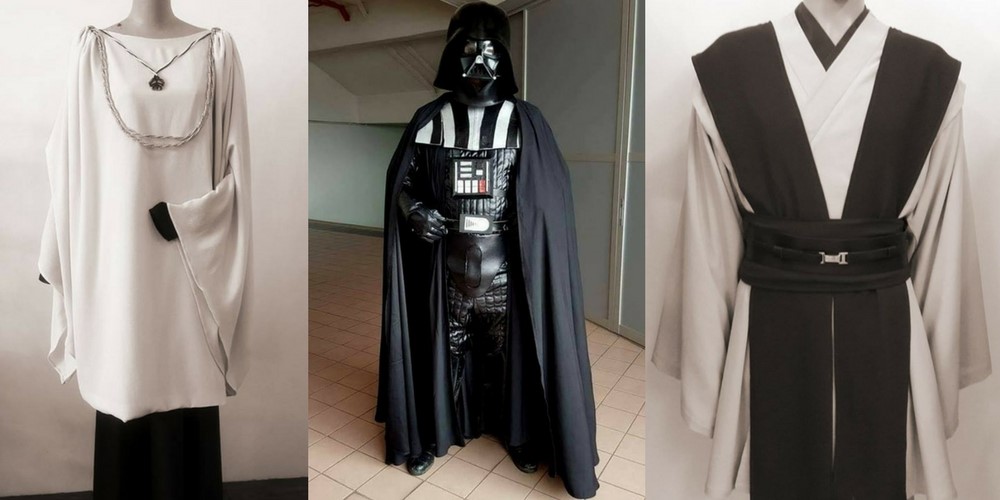 You've probably marvelled at the costumes that Princess Leia and Sheev Palpatine donned in the movies. Enjoy them up close as there'll be 14 stunning Star Wars-inspired costumes on display as well, and they are all specially handcrafted by full-time local costume maker, Venus.
Check out recreations of memorable scenes from Star Wars through the wonders of Lego diorama displays by the LEGO User Group of Malaysia at LG2, Orange Avenue.
Kids will have a good time with colouring contests and the exclusive 'JEDI Academy' where they will learn how to wield a lightsaber by 'trained' Jedi Masters! LEGO mascots will also be making an appearance so don't miss out on that!
If you're a Hot Wheels fan, how about trying out the Star Wars Mini Race On Track? The new Star Wars 40th Anniversary Hot Wheels collection will also be on sale! While you're there, be sure to look out for the impressive Kylo Ren sculpture and the 8 Star Wars-themed Lego dioramas.
Royal Selangor will be displaying their Star Wars collection, including the Millennium Falcon (which limited edition gold counterpart was sold out in ONE day)! If you're lucky, you may also bring home a BB8 Container or Yoda Figurine when you join their social media contest!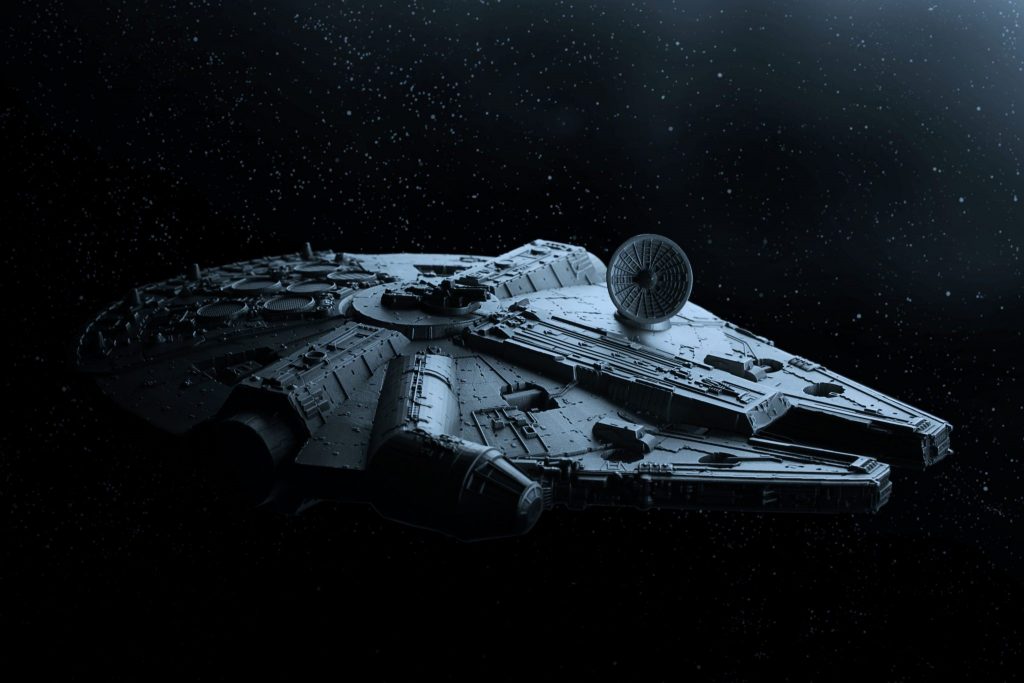 If action figures are your thing, Hasbro will be paying tribute to the original line of 1977 Star Wars action figures which were released by Kenner (now defunct), with their 40th Anniversary series of figurines.
An abundance of activities and happenings will fill the mall with Force so put on your best Star Wars costume and have a great time with other fans this weekend! May the Force be with you as you head on over to Sunway Pyramid to join in the fun!
Sunway Pyramid will also be partnering with UBER to give all riders RM10 off when they visit the mall using the promo code PYRAMIDSTARWARS, so no excuses! 😛