If you've ever visited Donutes Malaysia, you would know that it's best to head there with an empty stomach. Polo buns, Boston cakes, cheese cookies, Golden Liu Sha mini croissants…I could go on and on but you'd be on this page all day. 😛 If their repertoire of pastries wasn't extensive enough, Donutes has decided to launch a new one this weekend, on May 6th.
In April, the bakery first revealed on Facebook that they'd be introducing a new pastry pretty soon.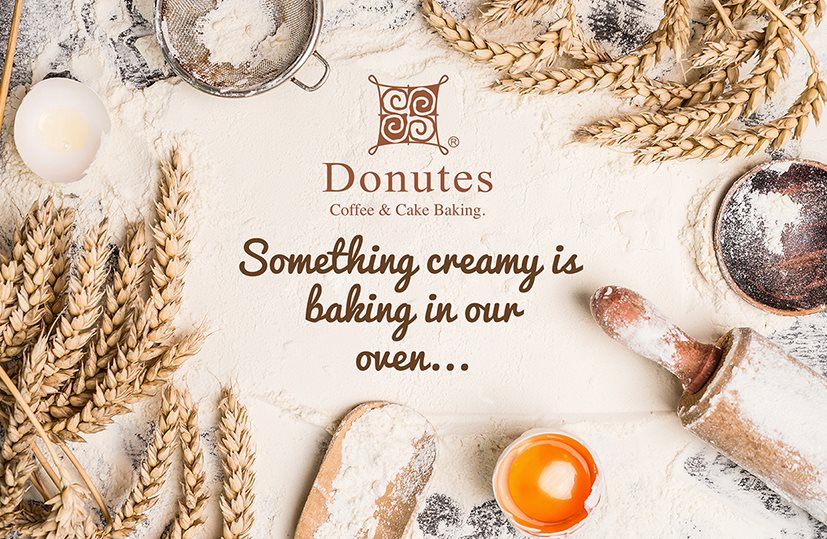 A couple of days ago, they finally announced what that mysterious pastry would be.
It's pretty much a combination of all the best food trends. First up, it's a lava pastry which means that upon slicing through the layers, a warm oeey gooey liquid will come gushing out. Next, the lava itself is salted egg flavoured. Savoury meets sweet is the best way to enjoy a dessert as it's a marriage of flavours. Finally, this new Donutes pastry is also a cheese tart. Cheese tarts are an evergreen dessert that has withstood the test of time and it's definitely not a passing fad.
Combining these 3 elements together, Donutes will be introducing their Lava Salted Egg Cheese Tart which comes with a golden crumbling pastry crust. They really aren't joking either when they mention that it would be "bursting with flavours in every bite".

In line with the release of the Lava Salted Egg Cheese Tart, there will be a "Buy 1 Box, Free 1 Box" promo on May 6th-7th, from 10am onwards. This promo is only available at Donutes Puchong Jaya. However, you can still purchase these decadent desserts from other Donutes outlets in SS15, Subang Jaya and Kota Damansara.
Donutes Malaysia
Puchong Jaya Outlet:
Address: No 7, Jalan Kenari 6, Bandar Puchong Jaya, 47100 Puchong, Selangor
Kota Damansara Outlet: 
Address: No 1, Jalan PJU 5/13 Dataran Sunway, Kota Damansara, 47810 Petaling Jaya
SS15, Subang Jaya Outlet: 
Address: 1, Jalan SS 15/4E, SS 15, 47500 Subang Jaya
Feature Image Credit: Donutes Coffee & Cake Baking Malaysia