If you've watched your fair share of American teen dramas, you would have probably watched a beer pong scene set at someone's house party. Ping pong balls and red solo cups are the main ingredients to the game which sees 2 players trying to land ping pong balls on their opponent's beer cup.
Beer pong might not be as common in Malaysia in the past but not anymore. Enter TREC KL's iPong, a sports bar introducing not just any ol' beer pong game. This time, it's an ELECTRONIC beer pong game experience.
iPong features an advanced pong game system by PONGConnect and there are 3 types of games you can play. There's the Slap Cup, Pong It Up and Pong Challenge. Best part is, the loser pays for the winner's drinks!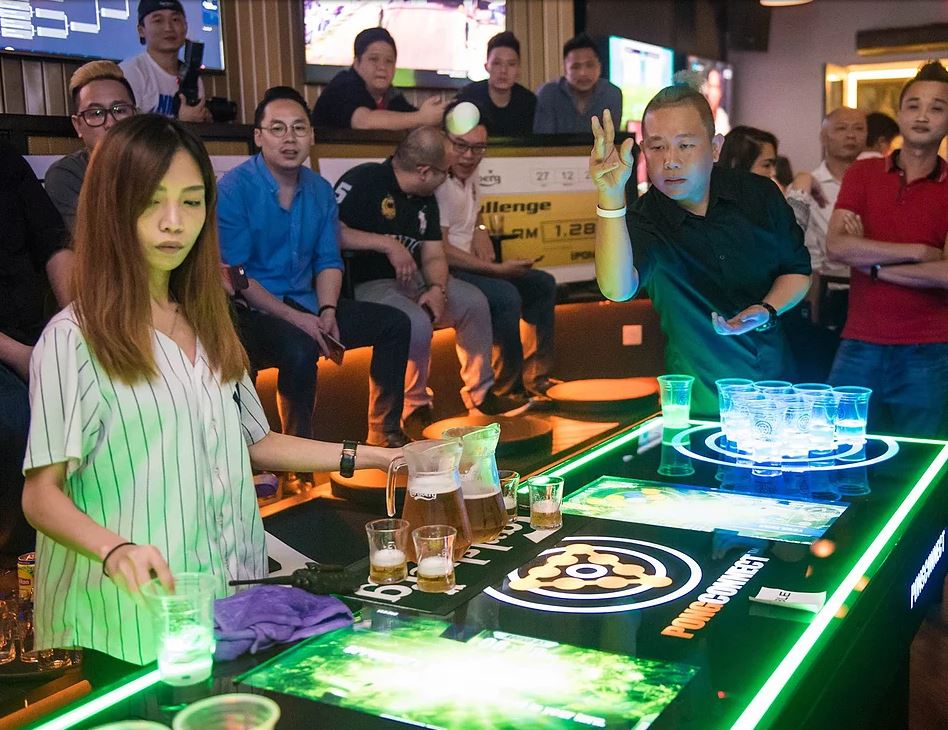 Slap Cup is a game for a minimum of 6 players and the game starts with 2 jugs of drinks of the player's choice. 2 players will play concurrently at any given time and the goal is to make the person next to you chug some beer. The game ends when the loser drinks the fullest cup on the table.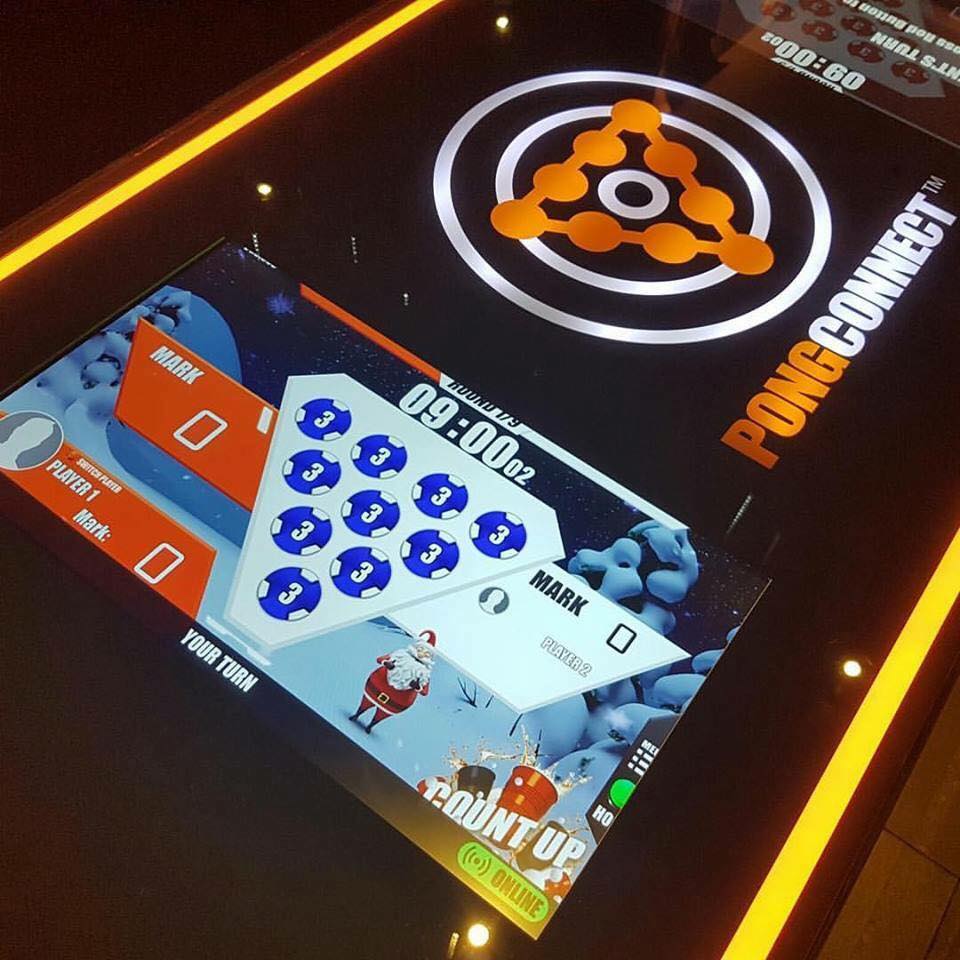 In Pong It Up, you'll have to find yourself an opponent and play the classic beer pong game against them. Each player gets 3 pong balls and the one with the most points in 9 rounds wins.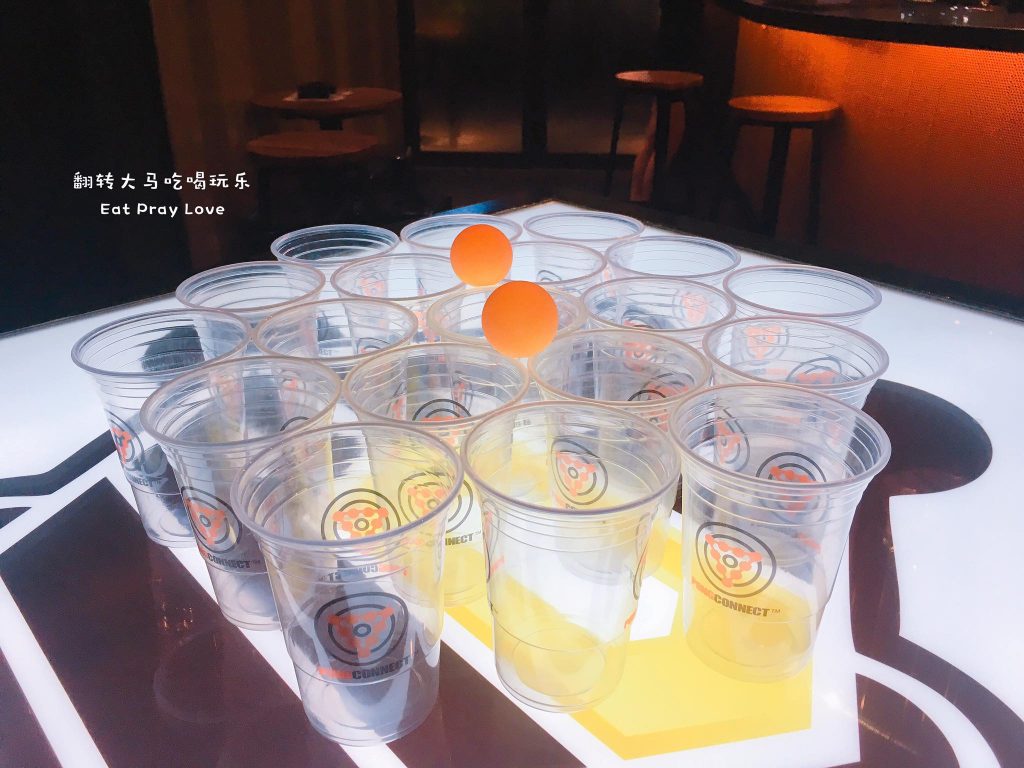 If you're up for a real challenge, try the Pong Challenge. In this game, you'll have to basically slay the beer pong game against your opponent. In doing so, you'll get the chance to climb the global ranks against players from China, Hong Kong, Japan, Taiwan and Australia. Proceed to compete against other world-class players at beer pong tournaments. Past events have even seen ultimate champs walk away with a huge cash prize.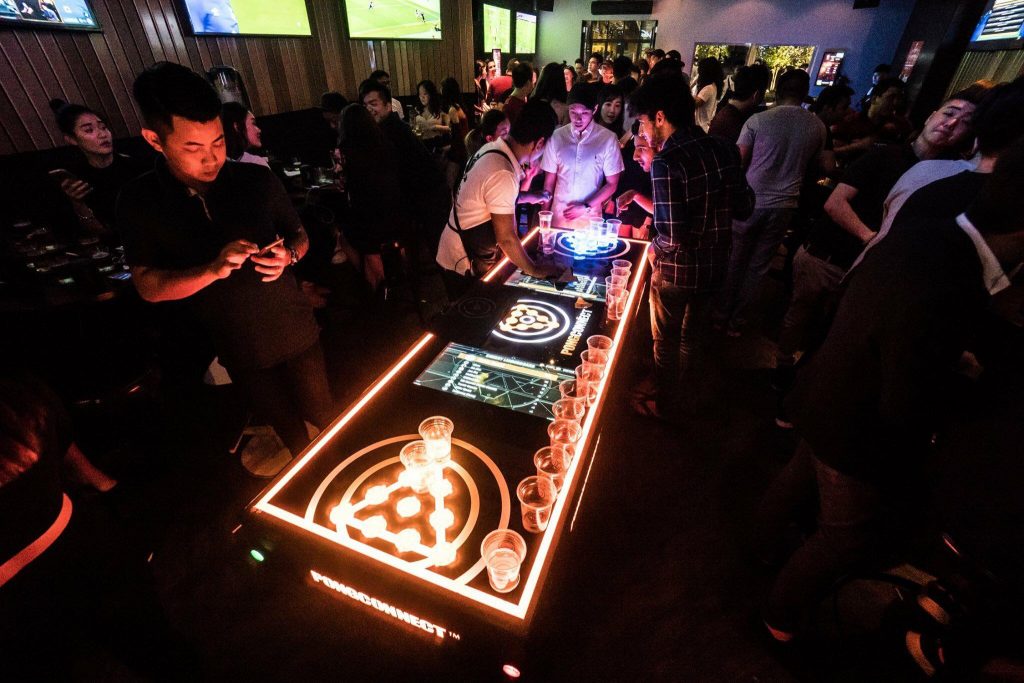 If you're looking for an alternative experience to your usual Friday nights, consider iPong for a chance to play the classic game of beer pong. Who knows? You might end up winning and having your drinks paid for too! 😉
iPong
Hours: Daily, 5pm-5am
Address: H-G-08, The Hive @ TREC KL
Website: iPong
Tel: 016-660 6049
Feature Image Credit: iPong & Eat Pray Love