Hail's Soft Serve got its name from the term 'hail', which is often associated with hail storms. Hail's related on their Facebook page how pellets of ice fall from the sky during a hail storm, and it almost looks like swirls of frozen ice cream. That inspired the ice cream store to incorporate the word 'hail' into their name.
This soft serve store in Damansara Utama focuses on creativity with every dessert that they put out. In fact, their recipes are created by their own Head Pastry Chef. The menu doesn't just list artisan soft serve ice cream. They even have signature citrus waffles and their own blend of gourmet coffee!
"There's a story behind every creation, and we'd like to share it with everyone. So come on over and discover why Hail's is a storm you'd want to have," the Hail's team shared on their Facebook page. Discover KL recently caught up with the founders of Hail's, Jess Au and also supportive partner which are James, Jason & Ryan. She will share about how she got into the business, which are her personal recommendations off the menu, and much more.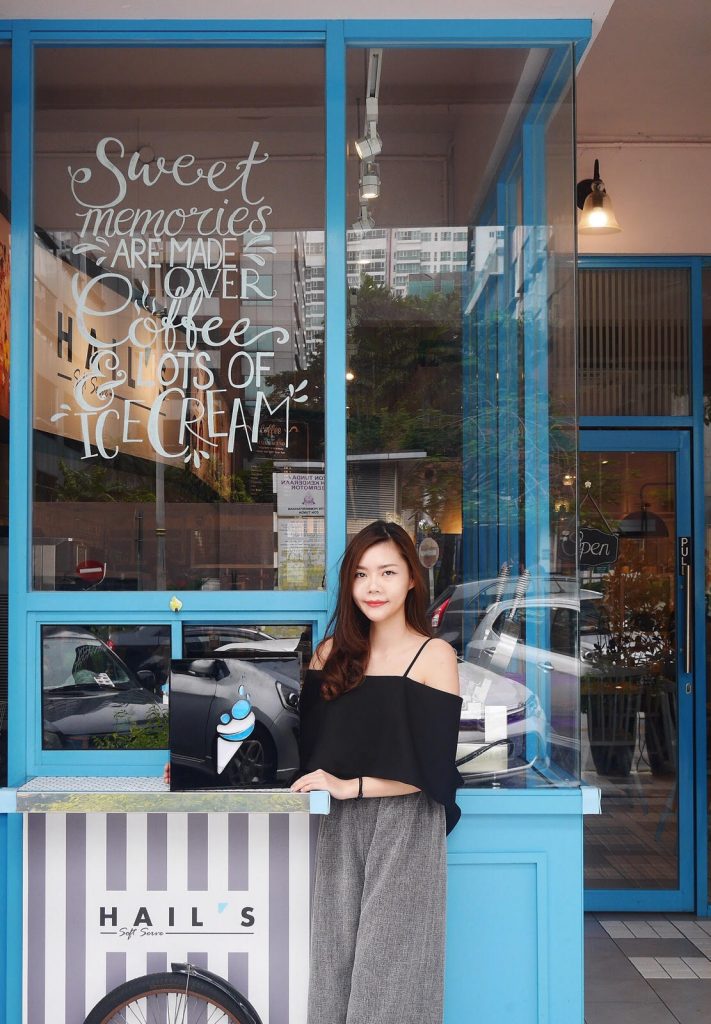 1. What is your backstory before getting into the business?
Jess (J): I graduated as a business student, worked in the finance line, then went into culinary course, got hands-on kitchen experience in Melbourne, came back to Malaysia, started an event styling and online cake business, then Hail's.
2. Why did you start this business?
J: I was inspired by a gelato shop during one of my travels 2 years ago, incorporating pastry and cake-making skills into ice cream. Then, I found out that we could actually make freshly churned ice cream batch by batch in different flavours with the help of a soft serve machine! The idea of making freshly churned ice cream was interesting, since our dessert concept is "made upon order". Therefore, we decided on venturing into the soft serve business to create unlimited flavours with the freshest ingredients.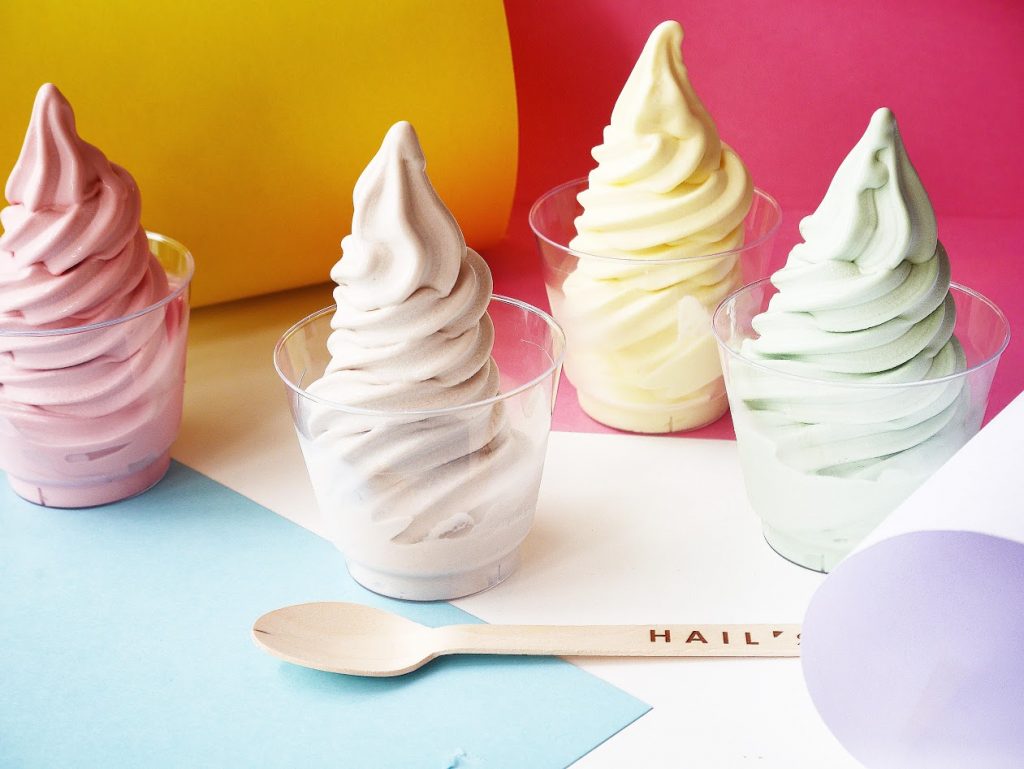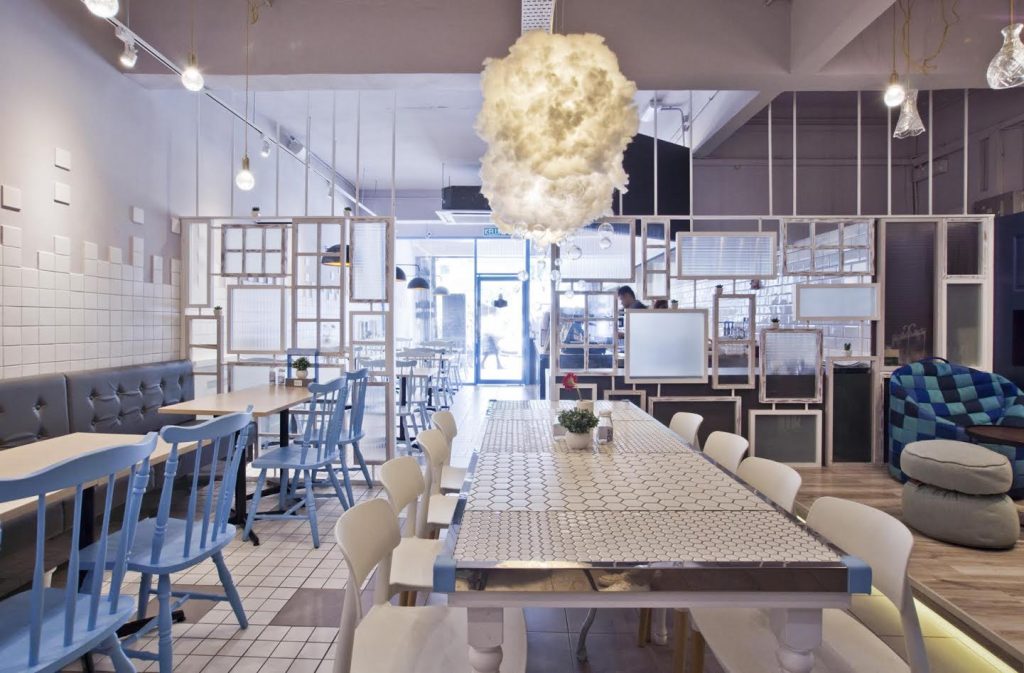 3. What are your best and worst moments throughout the business?
J: The best moment would be when we have a great team at work, but the worst moment is when we're not able to tick off every task in a particular time frame or when things get delayed.
4) Which meal would you recommend to your customers?
J: Recommended meal: Any single flavour of soft serve + premium homemade toppings. The flavours are all created in-house, been thru R&D and trial and error to achieve the taste that we want. You will get to taste the full flavour of natural ingredients if you order single swirl while adding on toppings to make it more fun, creating different texture in your cup of soft serve.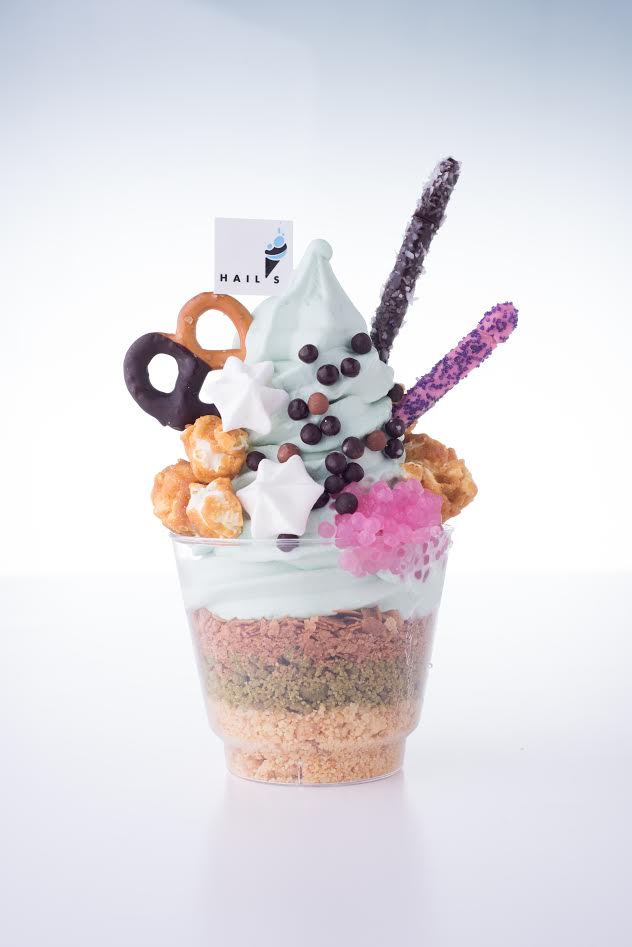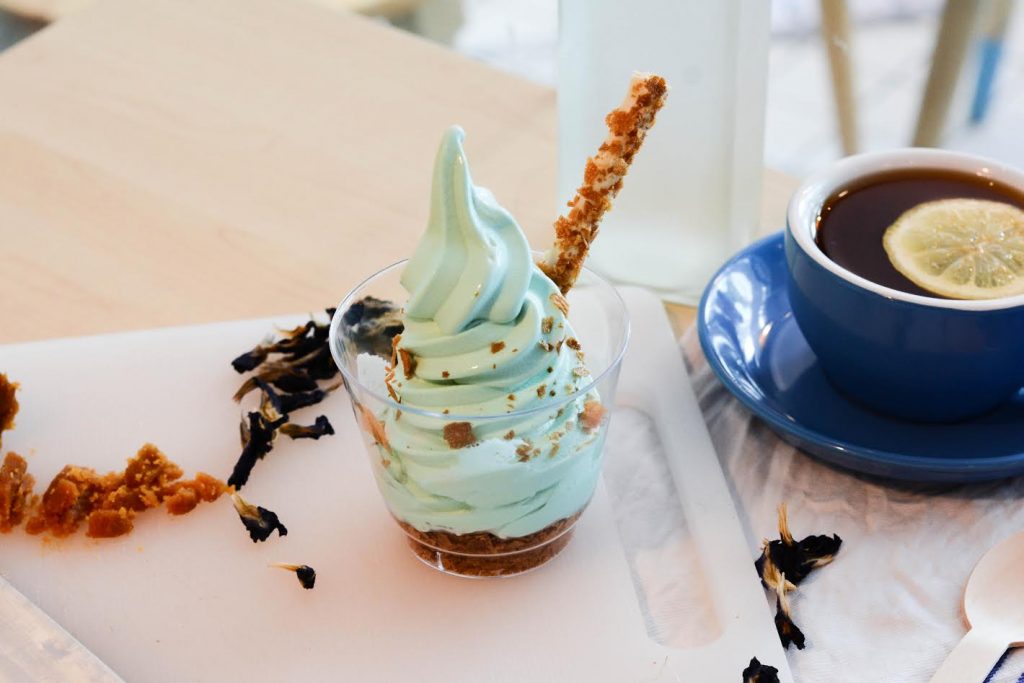 5) If you were to rate your business between 1 to 5, what number would it be?
J: We are able to catch up with the timeline and goals that we have set in different phases/stages of our business, but since there are still room for improvements and expansion; I will rate it 3 for now. I guess it would always be a "3" to allow growth and improvement in the business.
6) Choose one dish from your restaurant that you wouldn't mind eating for the rest of your life.
J: Definitely the Hail's Ronut because we worked on this new creation for more than six months to get that perfect texture of "soft and chewy inside, crunchy on the outside". Serving it hot with different condiments and glaze, with the cold and creamy soft serve of your choice, it's just so good to have the hot & cold sensation, mixed with the soft and crunchy texture all in one plate.
7) What are you looking forward to for Hail's Soft Serve?
J: To build a legacy strong enough that if one day, we, the founders are no longer able to manage the company, our dream would still carry on.
Feature Image Credit: Hail's Soft Serve
DKL Gets Personal is a series with well-known personalities within the industry, be it food, events, or anything pertaining to lifestyle. It is a way to gain insight into the industry and to learn how these individuals managed to turn an idea into reality.