When life gave Kit Mah lemons, he made lemonade—with his muscular biceps of course. He hadn't always had that strength though. In fact, Kit only started building his mental and physical strength from the age of 15 when teased by other kids for being "too skinny".
He turned his life around, transforming his physique from skinny to ripped. Now, Kit juggles his time between a full-time job as a project manager, and jobs in the entertainment industry which includes modelling, emceeing and hosting.
In this edition of DKL Gets Personal, we speak to the fitness model as he shares everything, from his biggest fears to the qualities he looks for in a girl.
1. At what age did you start working out and taking fitness seriously?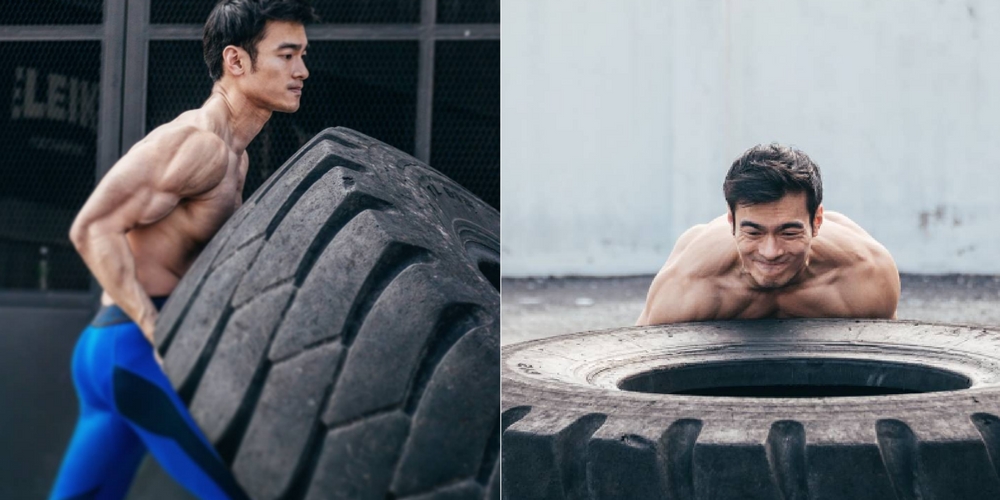 When I was young I was very skinny. I was made fun of at school and bullied even by girls. I was the smallest and lightest guy in class and for some reason I can't gain any weight despite eating a lot. I thought to myself when I was young that I even don't mind being fat because there were actually more fat people than skinny people in my school and I just wanted to fit in badly.
When I reached 15 years old, it was then that I decided I wanted to be bigger and perhaps I could do so by packing on muscles for size so I started exercising. I bought dumbbells from the hypermarket and also did lots of bodyweight workouts. Ever since then, it has been an amazing journey of discovering my passion in fitness.
One of my achievements which I am proud of is being able to transform my weak and frail physique into a healthy and fit one and in the process of doing so, I have also inspired my family and friends to be as passionate about fitness too.
2. What does your daily workout routine look like?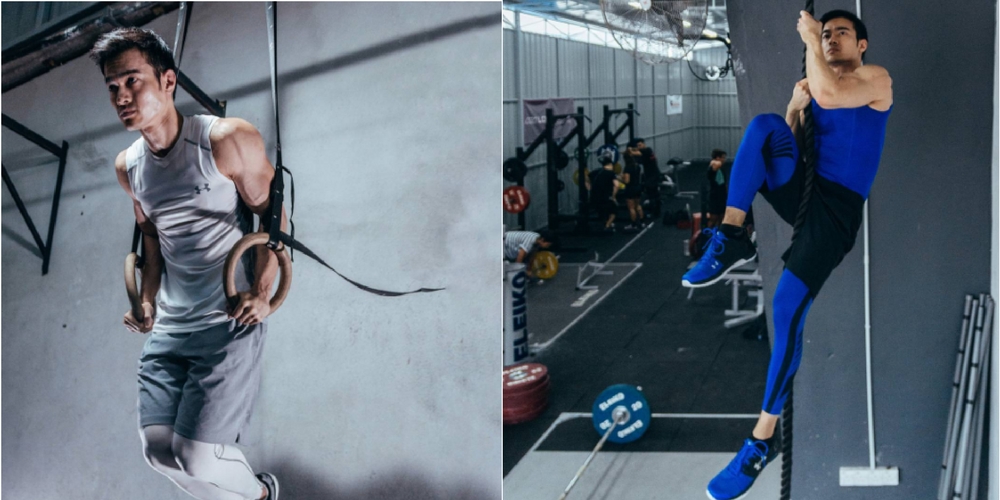 I have been training on and off for about 10 over years. I started out with bodyweight training and working out at home. When I was in college, I started lifting weights. I enjoyed doing workouts which consist of functional movements such as squats, deadlifts, pulling (pullups, rowing) and pushing (bench press, military press) movements.
Currently, I am training under a very knowledgeable and experienced coach from Australia to enhance my physique and step it up to the next level. My workout routine now consists of lower body and upper body splits and it involves exercising with good form, tempo and very little rest time in between. So far the progress has been amazing and the workout aims to help me build muscles, build up some of my imbalances and maintain my leanness (low body fat).
3. What's your advice to guys out there who want that perfect "V"?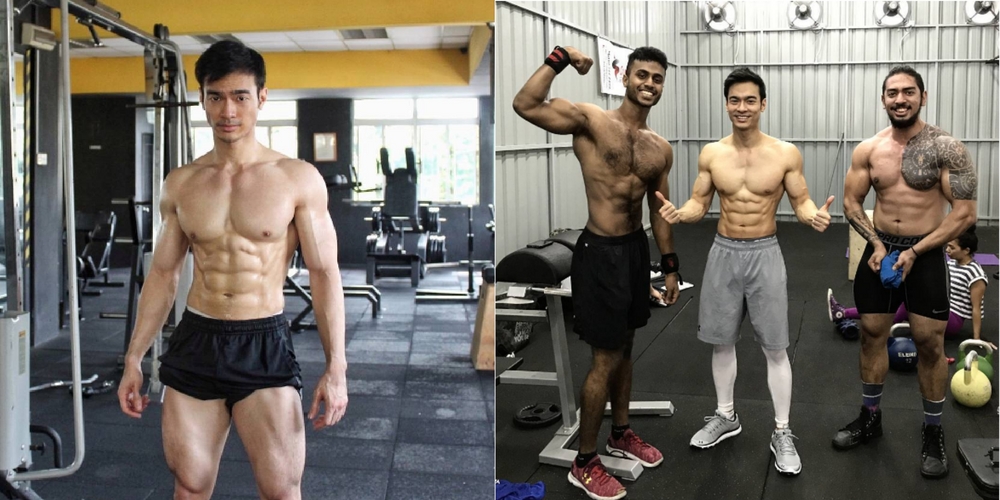 I believe the secret to having the perfect "V" is all about focusing on 2 things. First thing is to train and develop your lats and shoulders. For lats, my favourite exercises is strict form pullups (start with proper strict form using bodyweight and tempo and then progressing to strict form of weighted pullups). For shoulders, focus on a strict form of military presses with full range of movement. Dumbbell presses, Arnold presses & lateral raises are among the few exercises I do.
The second thing is then minimising your waist as small as possible. For me, since I am naturally small-waisted, I don't have to worry too much. With a sound diet and going through a reputable training program, you can achieve the smallest waist possible per your genetic structure as well. Having a small waist and developed lats and shoulders will give you that perfect "V".
4. Do you have a sweet tooth or do you enjoy savoury food more?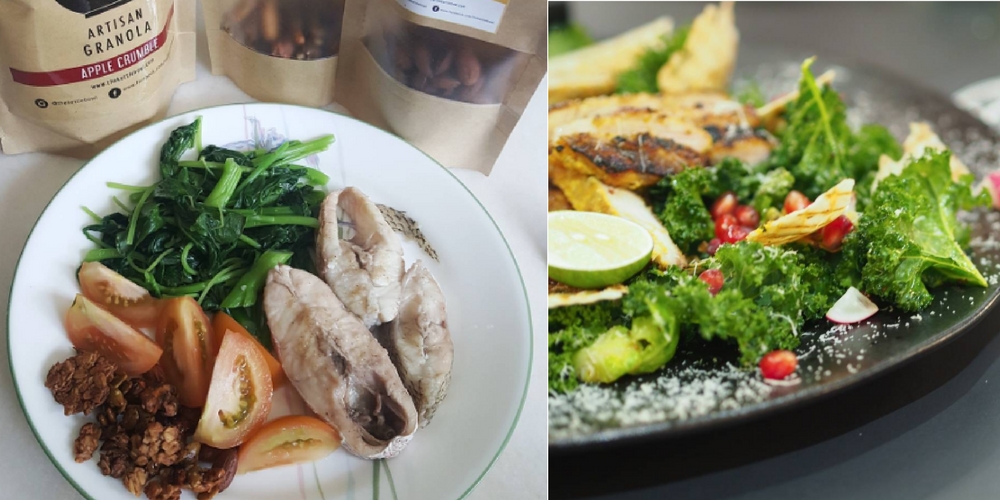 I actually enjoy both equally as much! I believe that quality and type of food consumed is very important, especially when you are trying to achieve a certain fitness goal. However, there are times where a "cheat meal" is extremely important for me to alleviate stress and give my mind a break from having a rigid eating plan.
For sweet food, I try to eat them less because it contains sugar and usually refined sugar which is not very healthy but highly addictive and delicious. I enjoy eating cookies, cakes, chocolate and ice creams. For savoury food, I do have them more often because it can be prepared quite healthily as it has got a lot to do with the blend of herbs, spices and sauce in terms of its preparation.
5. What is your ultimate cheat meal?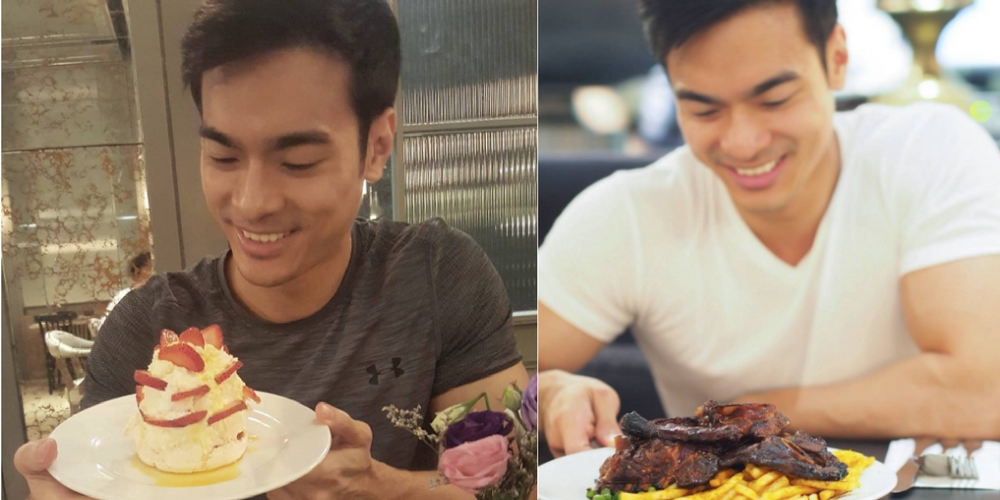 My ultimate cheat meal would be to start out eating a decent high amount of good quality meat because it contains protein to help me meet my required protein goal for that meal (I feel better knowing that I have protein in my meals instead of just carbs or fats). Having protein first also prevents me from overindulging in too much sweets later on.
I like to have the meat served savoury and then follow it up with a nice dessert. The dessert is usually a chocolate lava cake with vanilla ice cream and after finishing it, I will continue with some cookies or biscuits and a tasty milkshake. That's a lot of calories there! :p
6. What are your other favourite pastimes besides working out?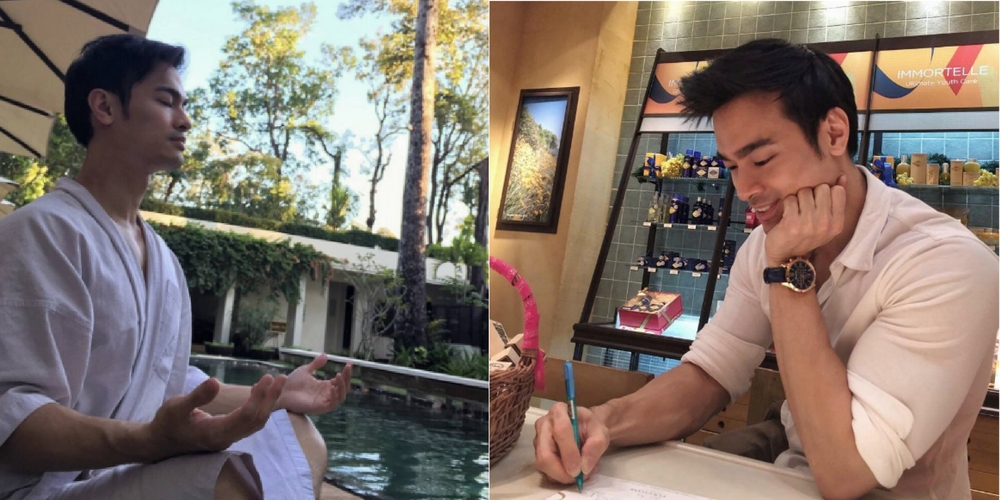 I enjoy my "me time" and spending time with myself. I like to read up and learn more on subjects which captivates me. It can be reading non-fiction or new-age topics. I also play the guitar and enjoy singing. I learnt the guitar when I was younger and I hardly have the time to play it now. I also try to meditate whenever I can and make it one of my lifestyle habits as it helps me to de-stress, become more self-aware and calm me down from my hectic lifestyle.
7. How do you balance your day job in IT as well as hosting, modeling and acting?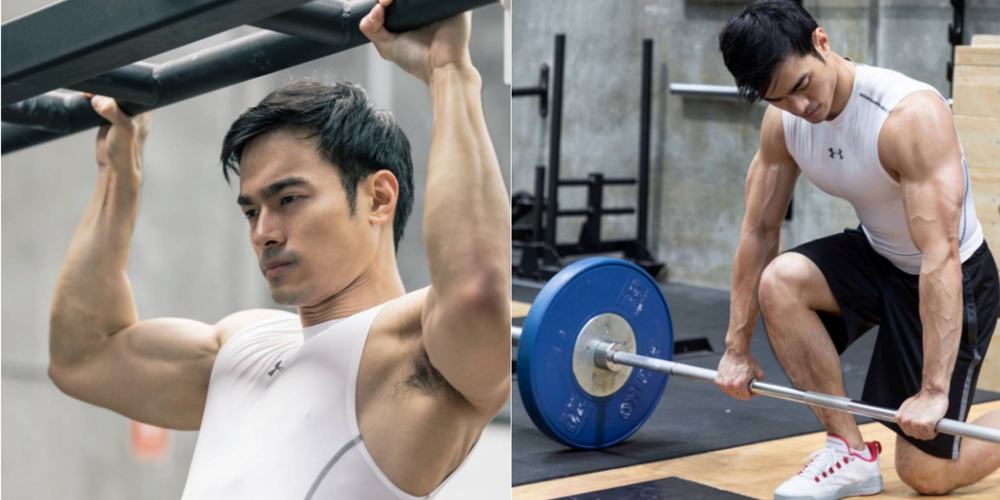 There are times when I can be extremely busy and caught up with work that I would not be able to reply to messages from my family and close friends for a few hours up to days!
I believe that working out (you don't really need to spend a long time actually) helps me to de-stress myself and at the same time, trains and conditions my body to cope with my demanding lifestyle. It also helps me maintain my youthfulness and energy. Meditation is something I am trying to do more of to calm my mind and allow me to regain calmness and clarity so I can focus on all my tasks at the right moment.
8. What's a typical day in the life of Kit Mah?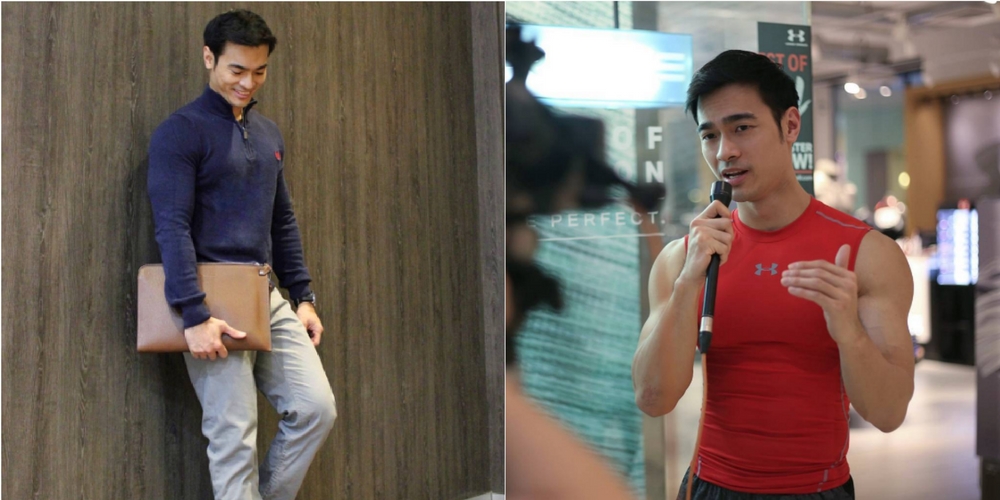 It depends, as I currently hold 2 jobs. I have a full-time job as a Project Manager and I also juggle my day job with my shootings, event appearances and training in the gym. Sometimes during my rest days, I choose to stay at the office to work until very late (2 am) if there is work which needs to be completed. Most of the time, I am involved in a lot of conference calls or I will be dealing with overseas suppliers, interacting with various parties through emails.
My second job is my part-time job in the entertainment industry. I am involved in modelling, acting and TV hosting. The nature of my second job involves meeting clients face to face, going for castings, wardrobe fittings, shoots, attending events and also corresponding with clients or attending to media interviews.
9. If you weren't a TV host, model and actor, what would you be doing?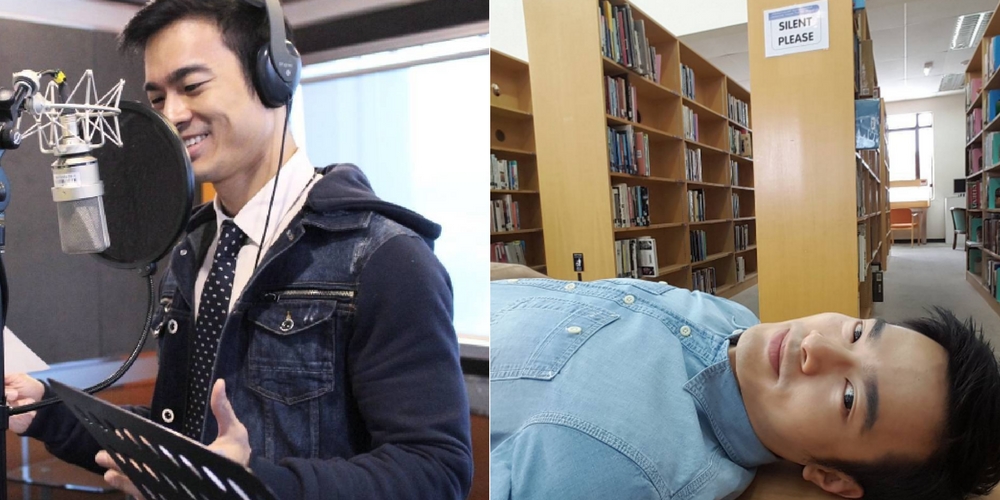 If I'm not in the entertainment industry, I think I would like to compete as an athlete or maybe become a performance artist. Although it's still related to entertainment, I  would like to spend more time honing my instrument-playing skills and also singing instead.
10. In modeling, what's your best or preferred side?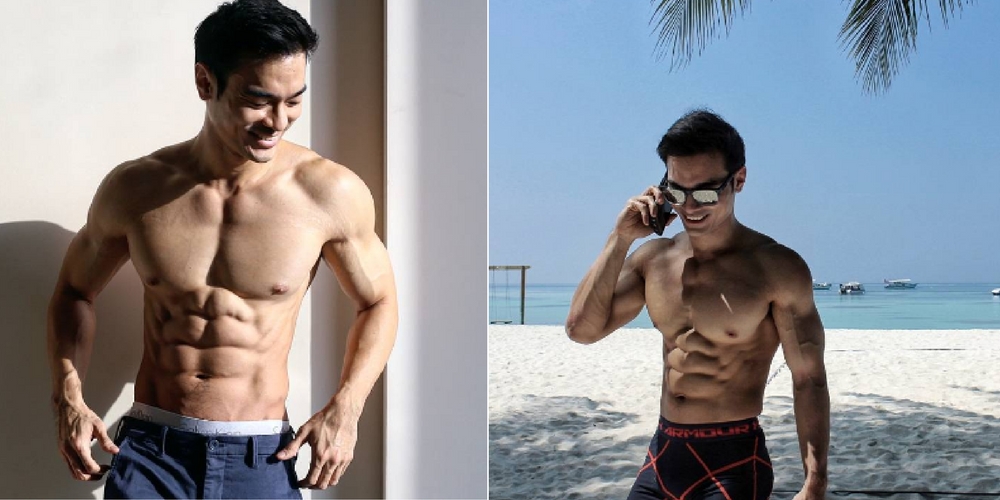 I believe that there should be no preferred sides. There are habits developed of course, due to being self-conscious. However, I like to believe that every angle and every style can make a model look different. One of the best advice I have been told before was that to become a good model, you need to be able to successfully portray a variety of different looks. I always feel happy and treat it as a compliment when people tell me they couldn't recognise me in ads or magazines.
11. What's the best thing about being in your early thirties?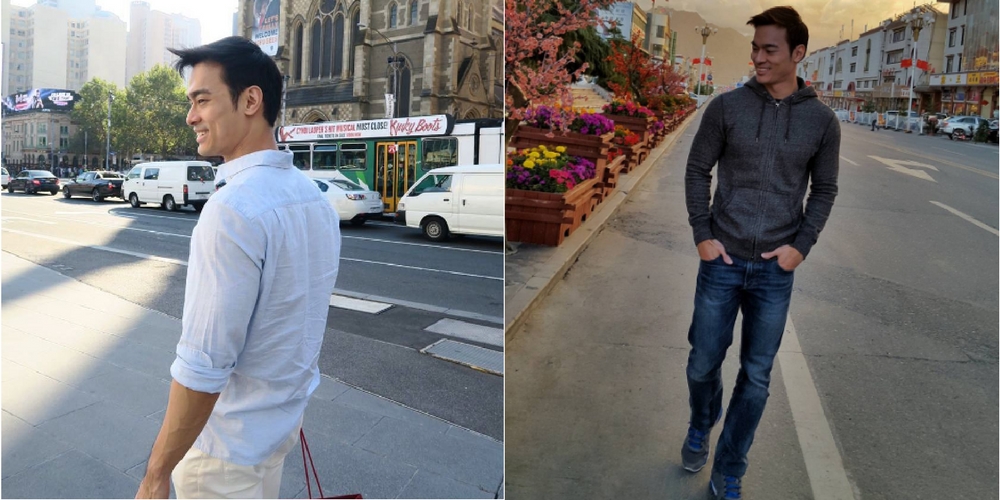 It would be being able to hone my skills and knowledge and build a good network with people around the world. I am happy that I have travelled to a few dream destinations so far and counting. So far, I have been to Tibet, Maldives, Capri, Rome, London, Korea, and most countries within South East Asia.
12. What's the proudest moment in your life thus far?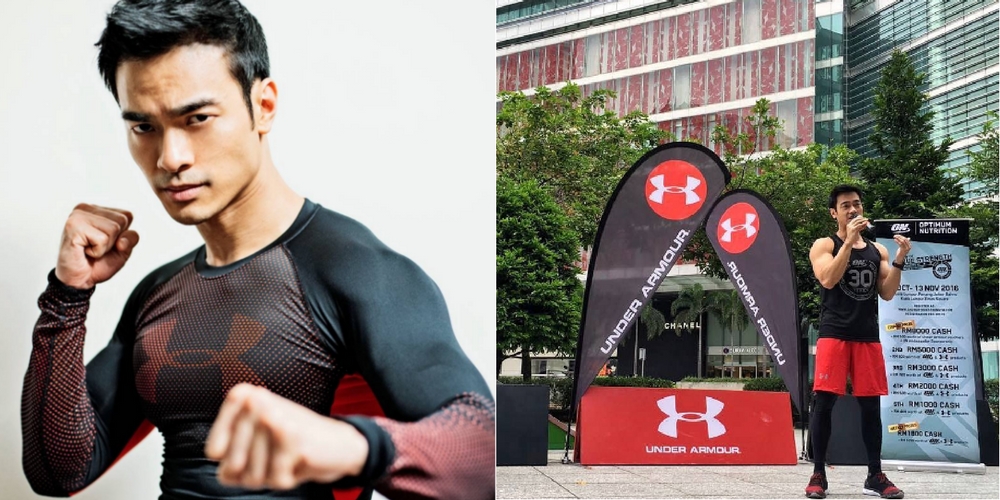 I live my life believing that the best has yet to come, but nevertheless here's a notable one: I was appointed as an ambassador for 2 of my all-time favourite brands, Optimum Nutrition and Under Armour.
13. What's one goal in life you have yet to achieve?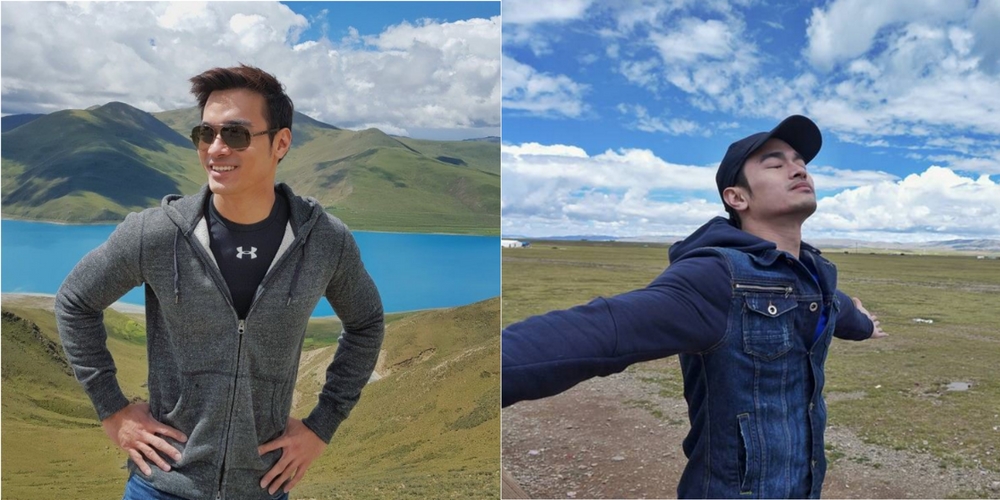 To play an important part in a major worldwide campaign or project.
14. What is one fear that you have?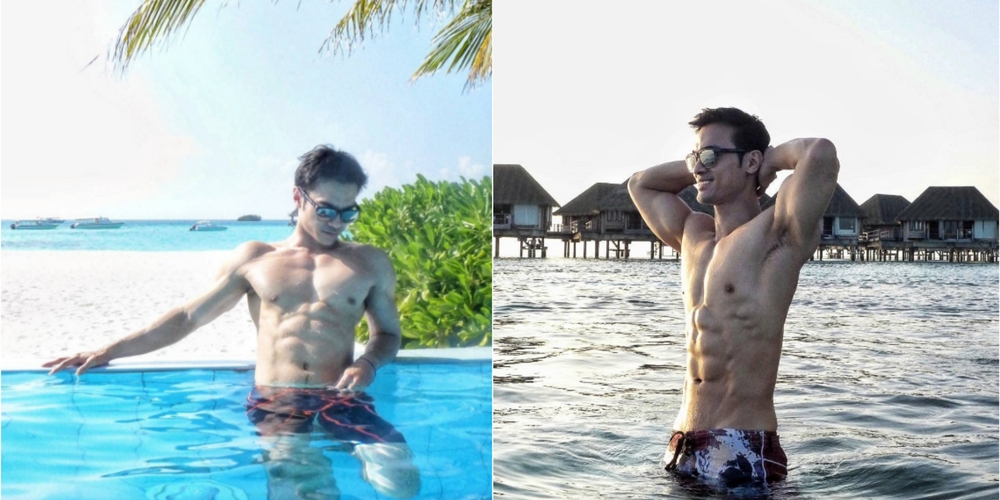 I believe my greatest challenge in life so far would be overcoming self-doubt and insecurities. This is mainly due to my tough childhood and upbringing. My fear would be to lose people that I can rely on and that is why I try to make sure I do not rely on anyone.
15. Of all the places you've travelled to, which is the most memorable?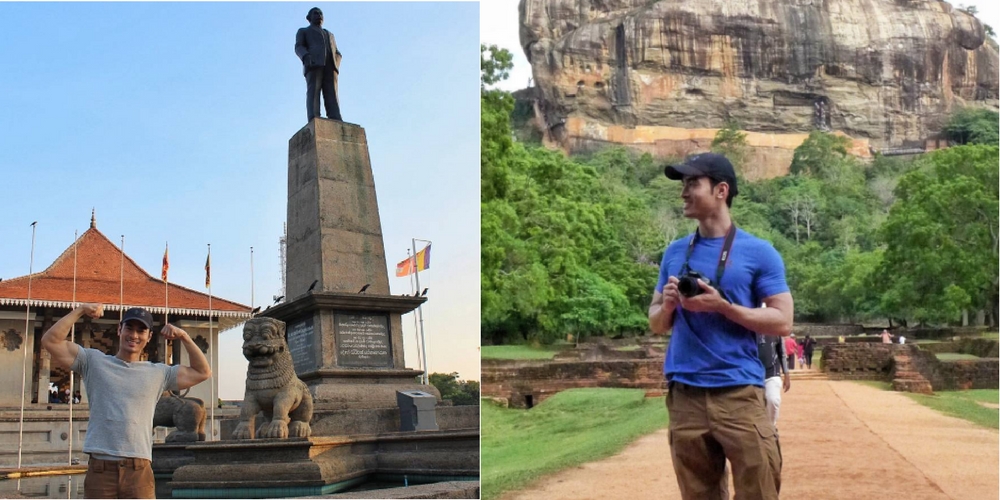 Tibet. I felt exceptionally at peace there. There's minimal pollution as I was in one of the highest elevated places in the world and it's not as developed as major cities. The weather there is perfect too. I enjoyed the simple and peaceful lifestyle there, the deep culture and religious beliefs. People there are happy and satisfied with life. It is a special destination as there is so much that is still yet to be explored within Tibet. It is a rare travel destination too which requires proper planning as tourist visits are controlled and limited to certain times.
16. What qualities do you look out for in a significant other and for the ladies out there, are you still single?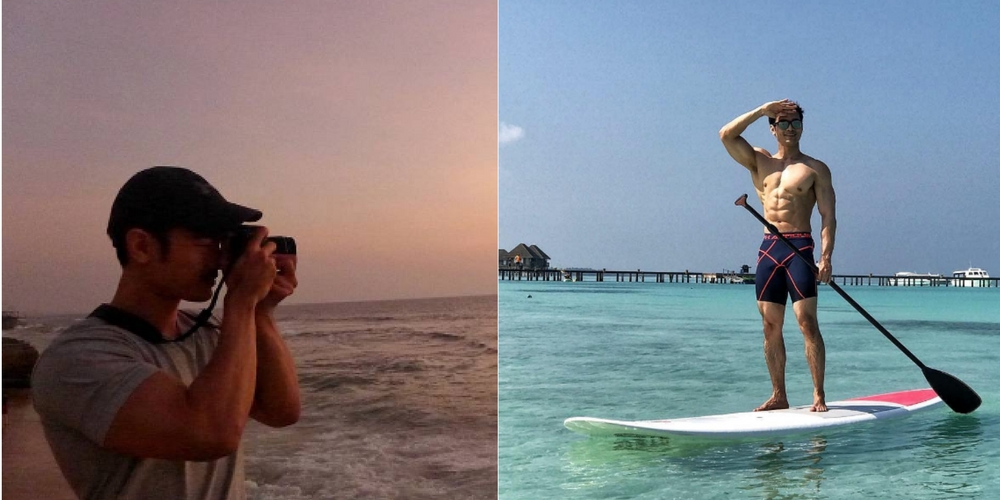 I am single. I think she would need to be someone who has a great personality, is understanding and would be able to trust me. I need to feel comfortable with her as well because I want to share everything with her and want to be as connected as possible, both mentally and spiritually.
All Image Credit: Kit Mah