There are definitely those who are cut out for the entertainment industry right from the get go. 24-year-old Brandon Ho is one of 'em. He's got the charm and armed with a dimple (yup just one), some would perhaps say: "The camera loves him".
Even whilst he was studying for an Accounting and Finance degree, Brandon gained experience in the entertainment industry. The Malaysian TV host, YouTuber, emcee and radio personality is currently playing the lead role in a movie produced by JinnyBoyTV. The full-length feature film called "ByMYSide" is scheduled to be released by mid-September this year.
In this week's edition of DKL Gets Personal, Brandon took time out of his busy schedule to share on everything, from his time on The Amazing Race Asia to his absolute fave meals (psst, he has mad love for KFC's cheesy wedges ?).
1. If you weren't in the entertainment industry, what would you be?
I'd prolly be a pastor. I studied Accounting & Finance in uni but I know I'm just not cut out for it. And I'm already training to be a pastor right now. So, I'd say I would've fast-tracked my way into becoming a pastor!
2. What's one thing you love and hate about your job? :p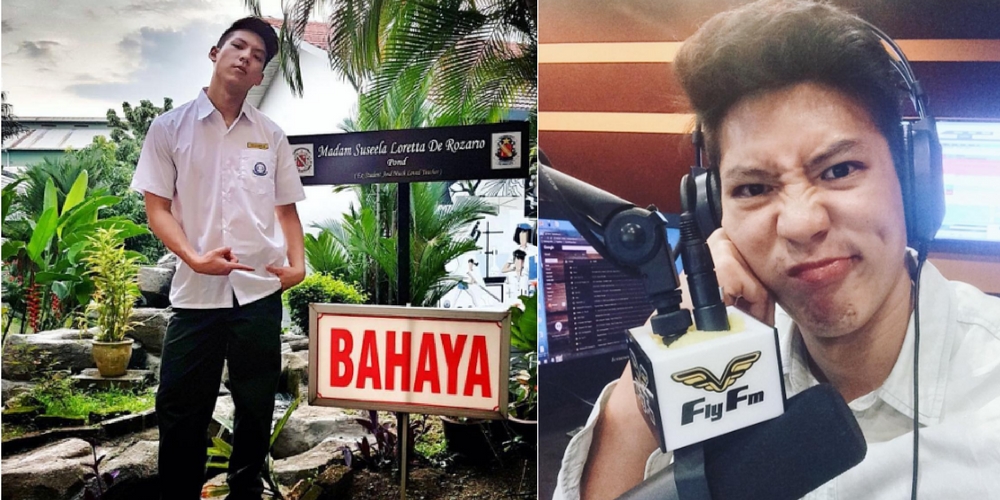 To be honest, there's nothing too much to hate about my job. But I guess my sort of work can make me very lazy at times and cause me to be very unproductive. For the days when I have nothing on (which by the way, can translate into a few days), I can just sit at home and waste a whole day watching stupid videos, movies, etc. when I could've spent the time doing more productive things like write out a script or even shoot something. In that sense, that's one thing I hate. I love creating new content and entertaining people. It's a very humbling feeling to have people tell you they love this or that video or watching something of mine made their day. I absolutely love that! 🙂
3. What was it like going on The Amazing Race Asia with your good friend, Alphaeus?
The Amazing Race was fun and heartbreaking at the same time. Heartbreaking; for obvious reasons but overall a lot of fun. The experience is definitely something I'll remember for the rest of my life. I would encourage everyone to try it!
4. How long were you away for and what did you miss most from home?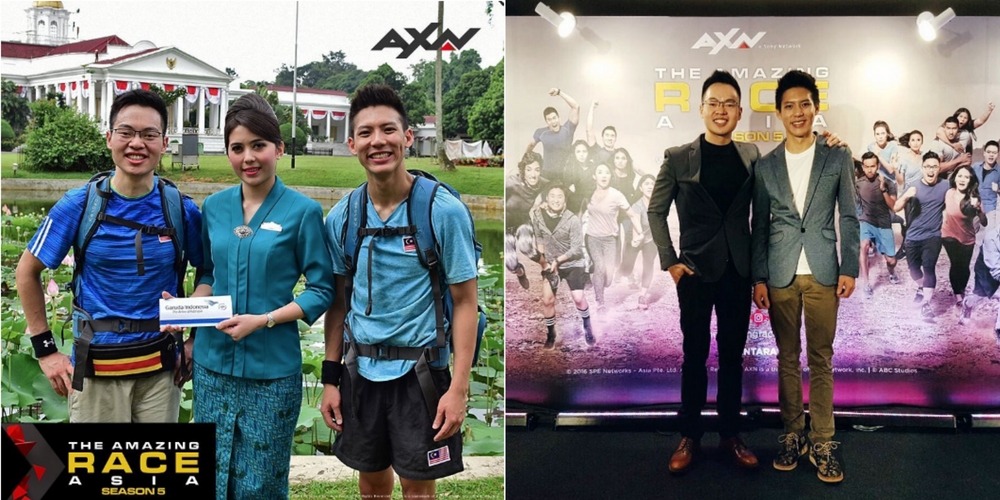 I was away for an entire month. You're not allowed to use any form of electronics or go on social media for whatever reason even if you're booted out. So, you're pretty much in isolation for a month. Which was obviously tough because I missed home so much and the desire to talk to someone familiar only grew stronger and stronger. But being in the company of the other contestants do make it easier. We bonded very VERY well over the month.
5. Where would you like to travel to next?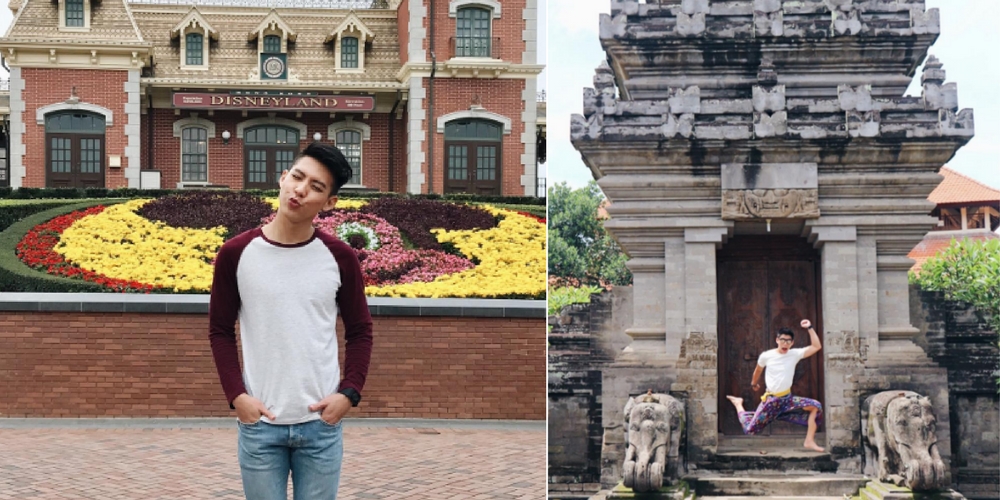 I would love to go to a completely different country from Malaysia. So, perhaps New Zealand or Switzerland or any other country that has got the -land thingy behind!
6. Walk us through a day in the life of Brandon Ho.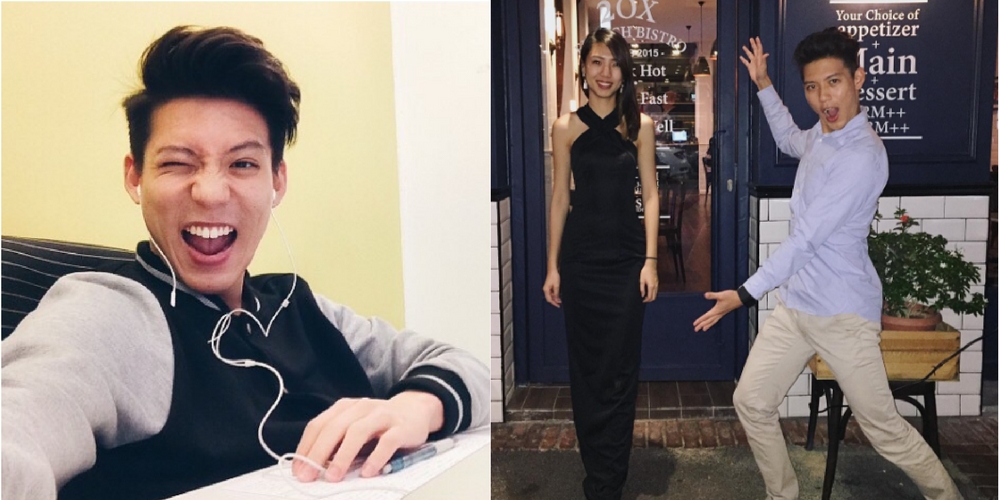 Hahaha! There are so many types of a day in the life of Brandon Ho! There's no one fixed day that's the same! Which is what makes it interesting I guess! One day, I can be going to host an event, shooting a video, a photoshoot, replying emails, going for classes, futsal, church, paktoh, etc. And then there're days when I'm in bed the whole day. You get what I mean. #lifeoftheunemployed
7. What are some secret talents that you have?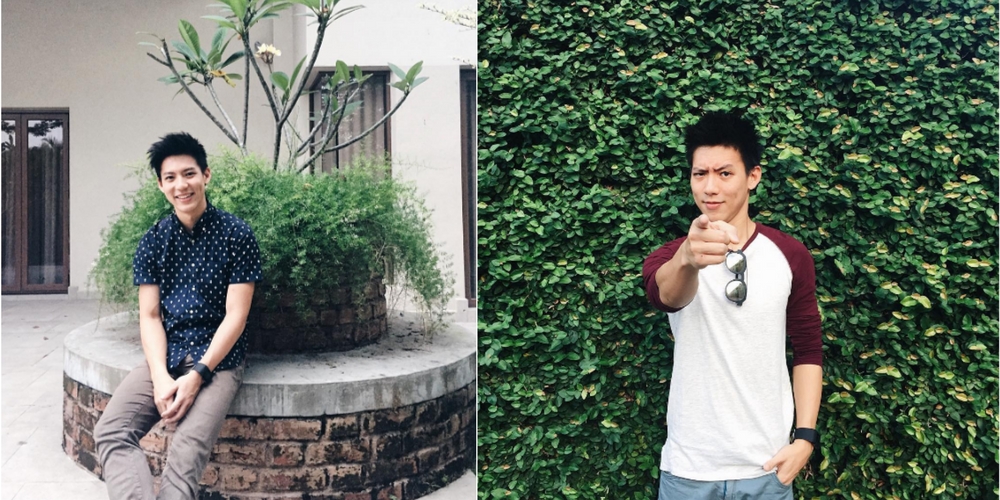 I can actually talk to zebras. JOKES. Unfortunately, I don't think I have any 🙁 I can juggle 3 balls if that counts.
8. How do you come up with puns for your pun videos on Facebook?
HAHAHA! I'll be honest with this. 50% of it, I've already thought of at random times when I'm NOT at the supermarket and I'd write them in my phone (I don't tell my girlfriend, Phoebe, what it is though, just so I can get her natural reaction). The other 50% are curated on the spot when I'm there.
9. What's one guilty pleasure of yours?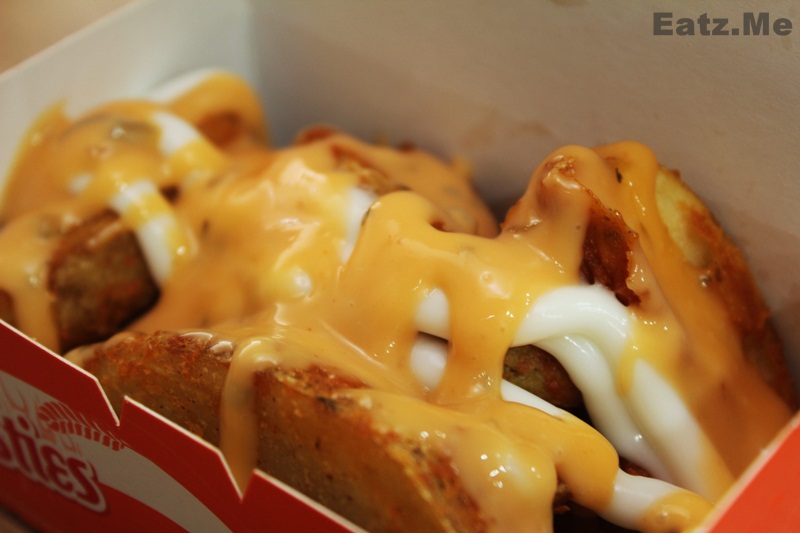 Oooooh…KFC Cheesy Wedges, oh my gosh I tell you. The person who created that deserves a Nobel prize. Even typing that out right now makes me…MMMMM!~
10. How often do you indulge in your colouring hobby nowadays?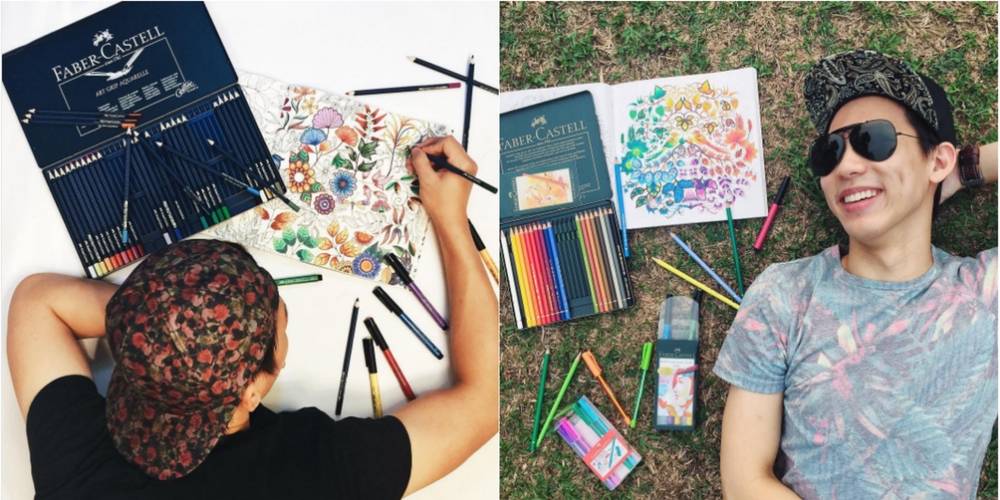 I think I'm a pretty creative person. I used to colour a lot when I was little and joined many colouring competitions too so I not bad one. Nowadays, I've hung up my colour pencils so I don't do much of that anymore 🙁
11. What makes you laugh?
If you're lame and sampat like me, you're automatically funny and my friend. Someone who is not afraid to make a fool of themselves is definitely someone I'd hang out and laugh with. Also, I sometimes make myself laugh too. A testament to how funny I (think I) am.
12. If you could choose, what are 3 of your fave physical features?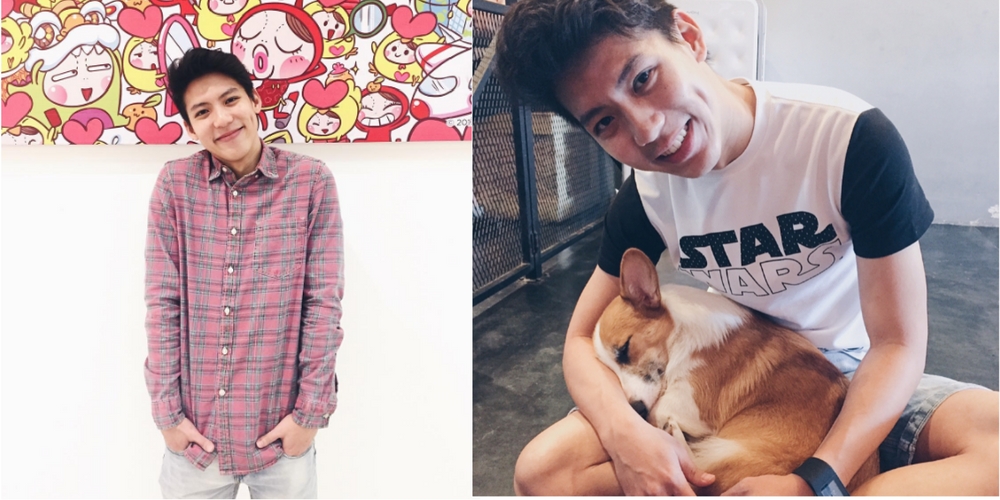 I love my hair, my lips and my dimple fosho!
13. Suits or a t-shirt and jeans?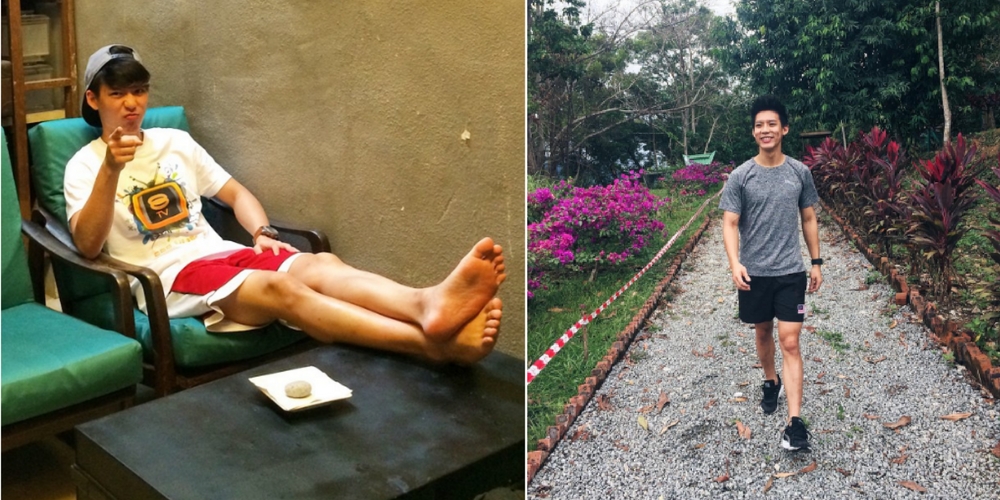 Ugly "house t-shirt" and short comfy pants all the way!
14. Who was one celebrity you were totally starstruck to interview?
Hugh Jackman, hands down. Massive guy in and out but the most humble and down to earth. Love that man!
15. Lastly, we know you're taken, but how many numbers have you scored with that dimple of yours?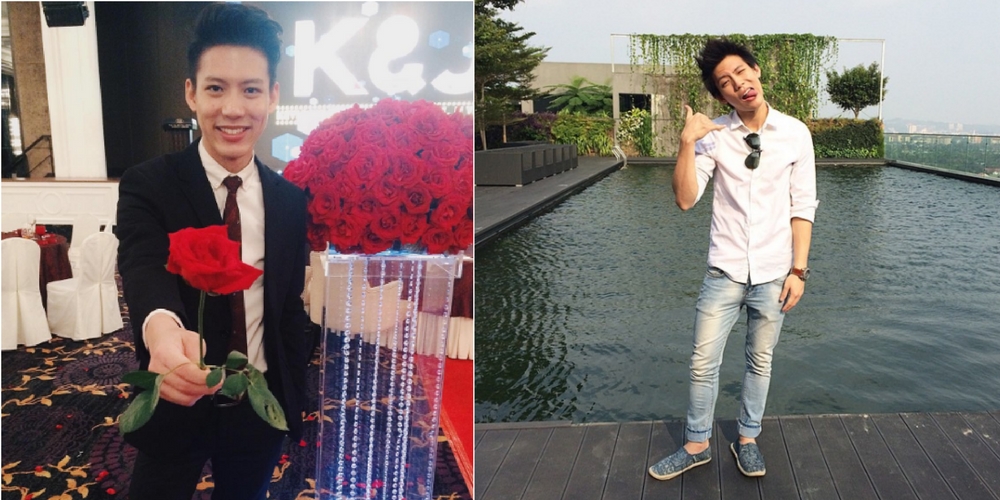 HAHAHA! I have this strange feeling that someone of rather significant importance to me will read this…soooo, what dimple? What number number all? No idea what you're talking about! 😀 gotlahoneortwo
All Image Credit (unless stated otherwise): Brandon Ho's Instagram