Don't wish to miss any Halloween themed parties or events in Klang Valley? Check out Discover KL's curated list of 12 parties and events that you should attend for a fright night of your life!
1) Halloween Party feat. DJ Jazzie Jay & Ryotjones Live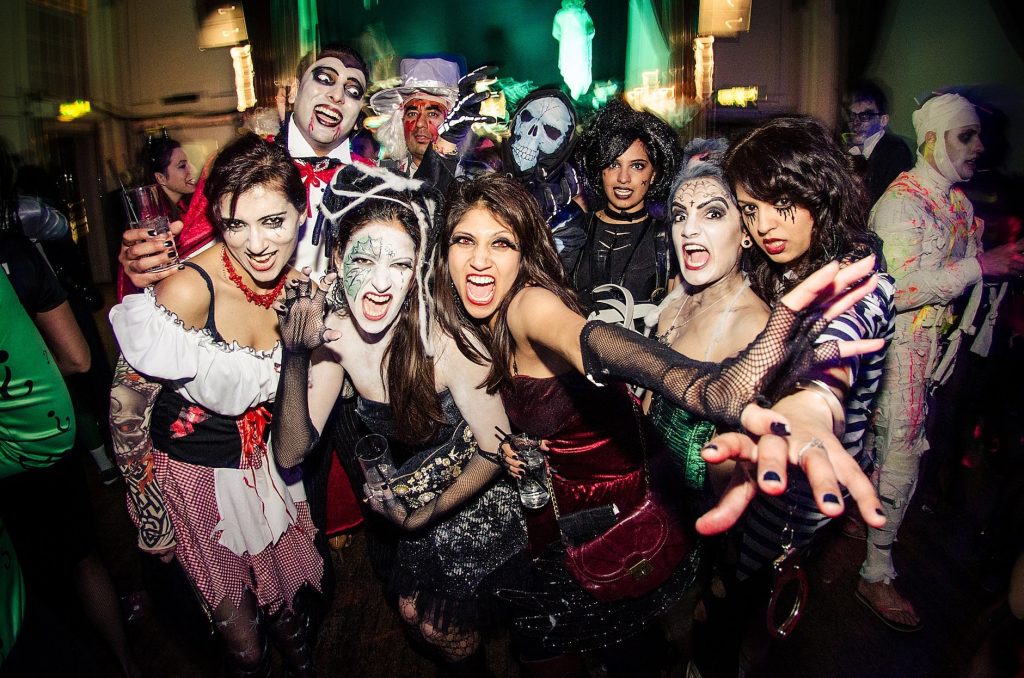 Step right up into the first ever Forbidden City Halloween party! Play the part and dress up to fit right in with the party which will be graced by RYOTJONES and DJ Jazzie Jay.
When: October 29, 9.30pm – 3am
Where: Forbidden City KL, 50A Changkat Bukit Bintang, 50200 Kuala Lumpur
Info: Forbidden City KL
2) Sunday Affair x Rise Of The Villains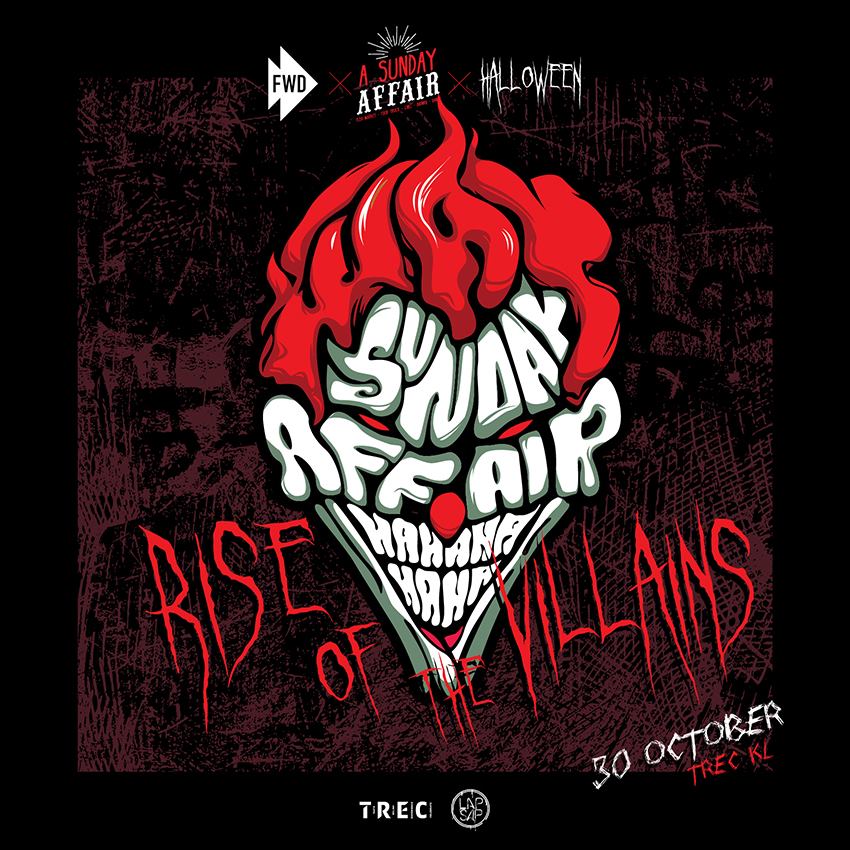 Sunday Affair is back and this time around, expect vendors and booths which will fall in line with the Halloween theme. Dress the part and be ready to shop and get spooked at the same time.
When: October 30, 5pm – 12am
Where: TREC KL, 436 Jalan Tun Razak
3) Smirnoff Ice The Night Of Los Muertos Pub Crawl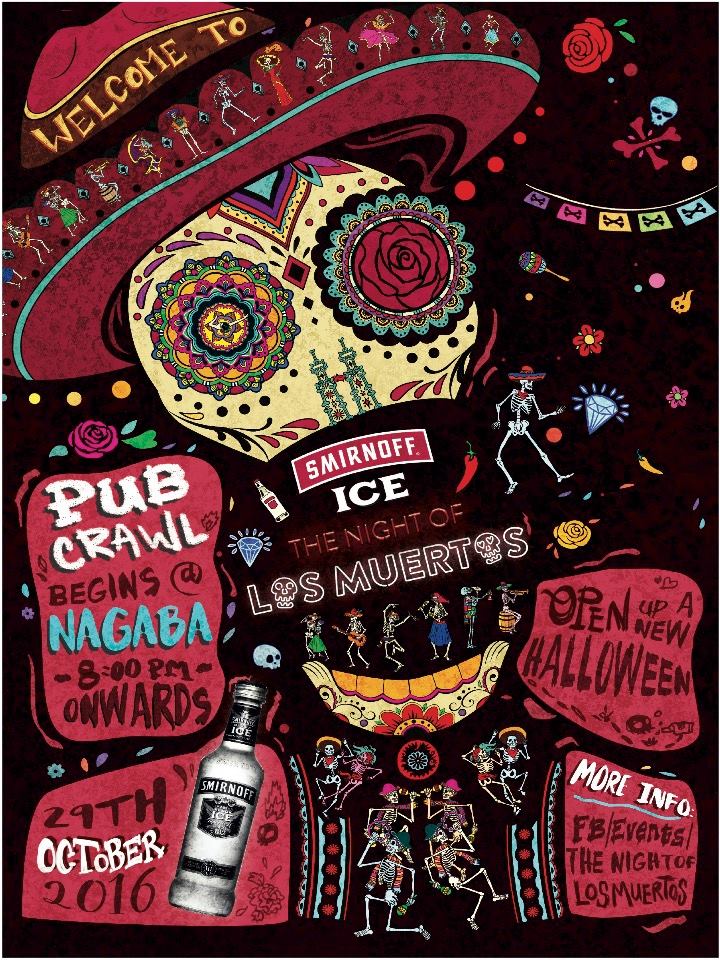 Based on one of the Mexican festivals known as The Day Of The Dead, there will be people serving you spooky grubs and signature cocktails for RM70. You will also get one free Smirnoff cocktail, a festive hat and a limited edition tee!
When: October 29, 8pm – 3am
Where: Nagaba KL, 31, Jalan Mesui, 50200 Kuala Lumpur
4) Halloween Party Jump Street

Considering how we jump when we get spooked, the Halloween Party by Jump Street is not only timely, it would be loads of fun at the same time too! They will be offering a base fare of RM20 for anyone who comes in with a costume or face paint which follows the Halloween theme.
When: October 29, 5pm – 10pm
Where: Jump Street Trampoline Parks, 8a Jalan 13/6, 46260 Petaling Jaya
5) Havana's 6th Annual Halloween Costume Party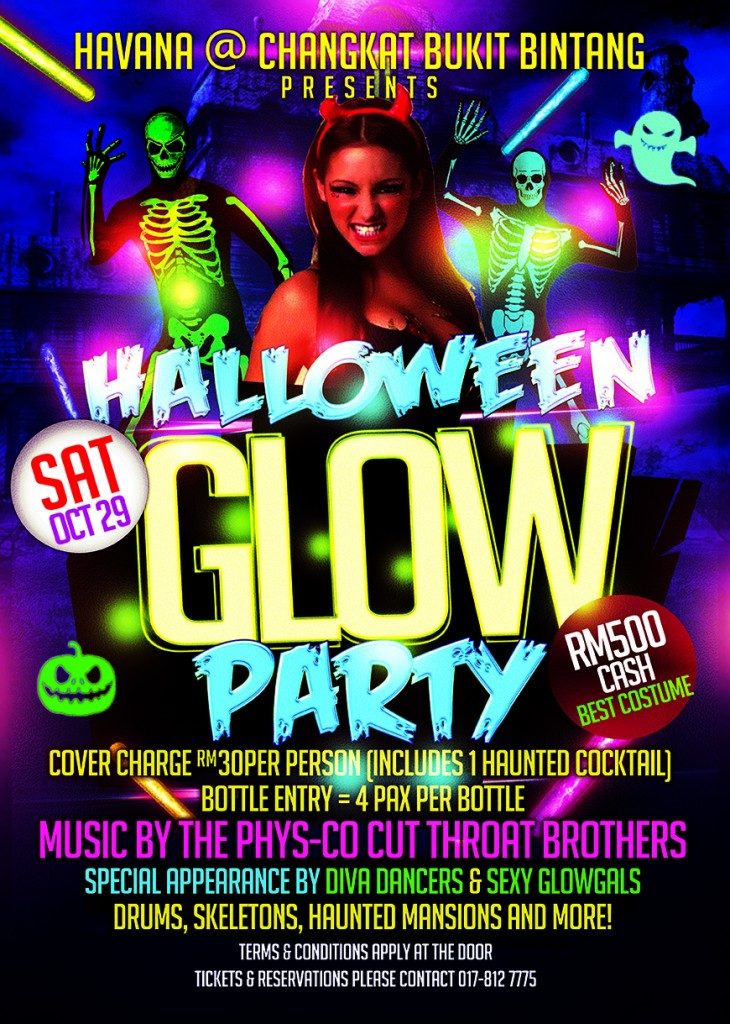 The only prerequisite for this party is to don neon coloured accessories and attire to fit in with the neon theme. Drinks will be served and there will be also be special appearances by the Diva Dancers and Sexy Showgals.
When: October 29, 7pm – 3am
Where: Havana KL, Changkat Bukit Bintang, 50200 Kuala Lumpur
6) 8th Anniversary Party: Night Of The Hopping Dead

This party is all about getting together and uniting everyone to enjoy the festive celebration through dancing. KL Swing has been organising this themed party for the past 8 years and regardless of whether you have two left feet or not, it would be a time to have fun and meet new people as well!
When: October 29, 8pm – 12am
Where: The Eurasian Club, Duta Vista Suite, Kuala Lumpur
7) I Scream You Scream! 

Are you into watching a marathon of classic horror flicks? Lucky for you, the Workers Union will be turning an open space into a cinema hall at The Kuala Lumpur Journal Hotel. Bottomless popcorn and drinks will be served at the party as well for RM65.
When: October 29-30, 3pm-3am
Where: The KL Journal, No.30, Jalan Beremi, Jalan Sultan Ismail, Bukit Bintang, 50200 Kuala Lumpur
8) TWIN Clowns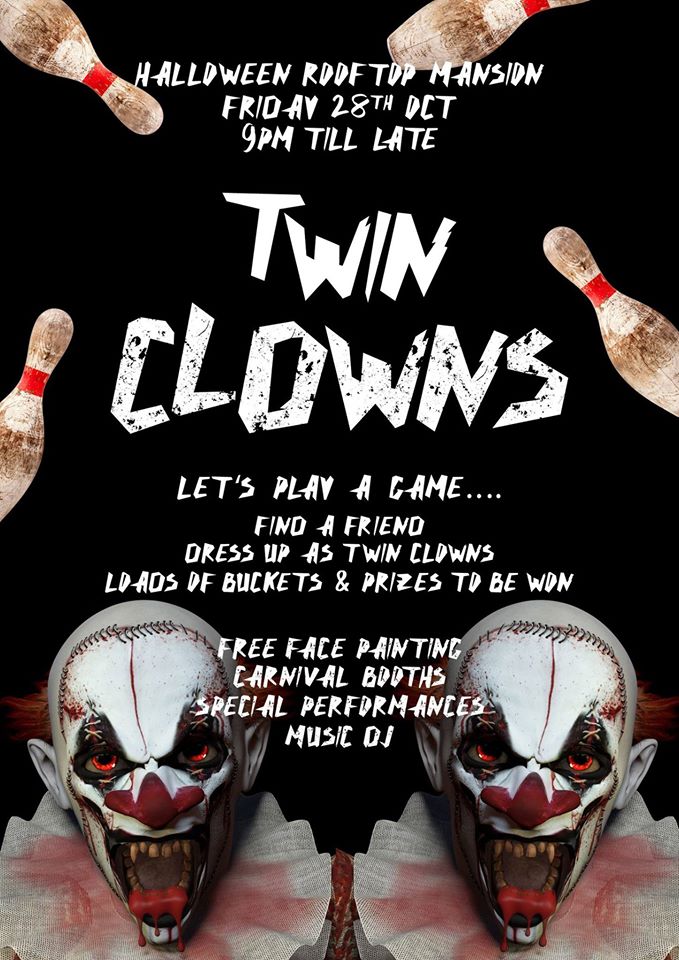 Lately, scary clowns are the new trend across the globe and Reggae Mansion decided to jump on the trend by throwing a party inviting you to dress up as a creepy clown in their themed Halloween celebration.
When: October 28, 9pm – 3am
Where: Reggae Mansion Hostel Kuala Lumpur, 53, Jalan Tun H.S Lee, 50000 Kuala Lumpur
9) Spooky Town – Halloween Special At PLAY Club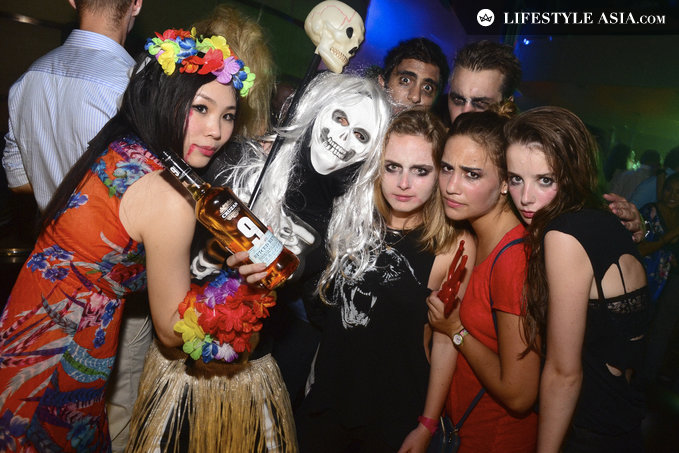 PLAY club presents Spooky Town as part of their Halloween themed celebration, and the event which will see the likes of DJ Junior, DJ Reeve, DJ EDZ, MC Noixe and MC Ruff, will be running for 3 straight consecutive nights.
When: October 27-30, 10pm-3am
Where: PLAY Club at The Roof, Sky Level, 1 First Avenue Bandar Utama, 47800 Petaling Jaya
10) Horrorville At Zouk KL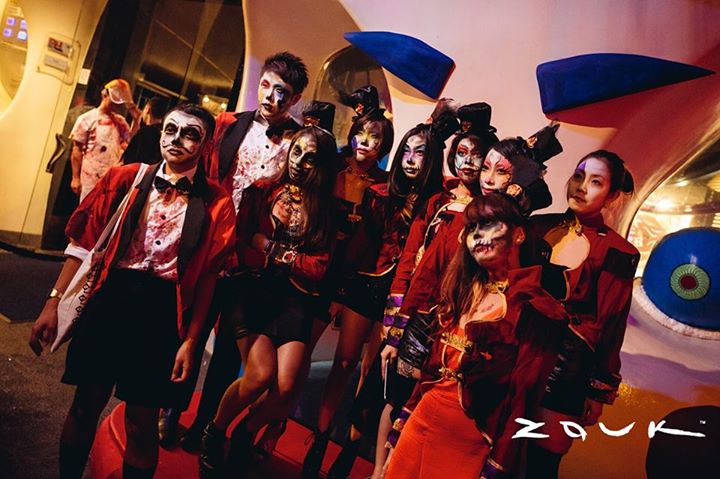 Zouk KL is known for their themed events, and this time around, they are going the extra mile by incorporating an elaborate maze and tunnel for their Horrorville party.
When: October 29, 10pm-5am
Where: Zouk KL, 436, Jalan Tun Razak, 50400 Kuala Lumpur
11) Night Of Fright 4 At Sunway Lagoon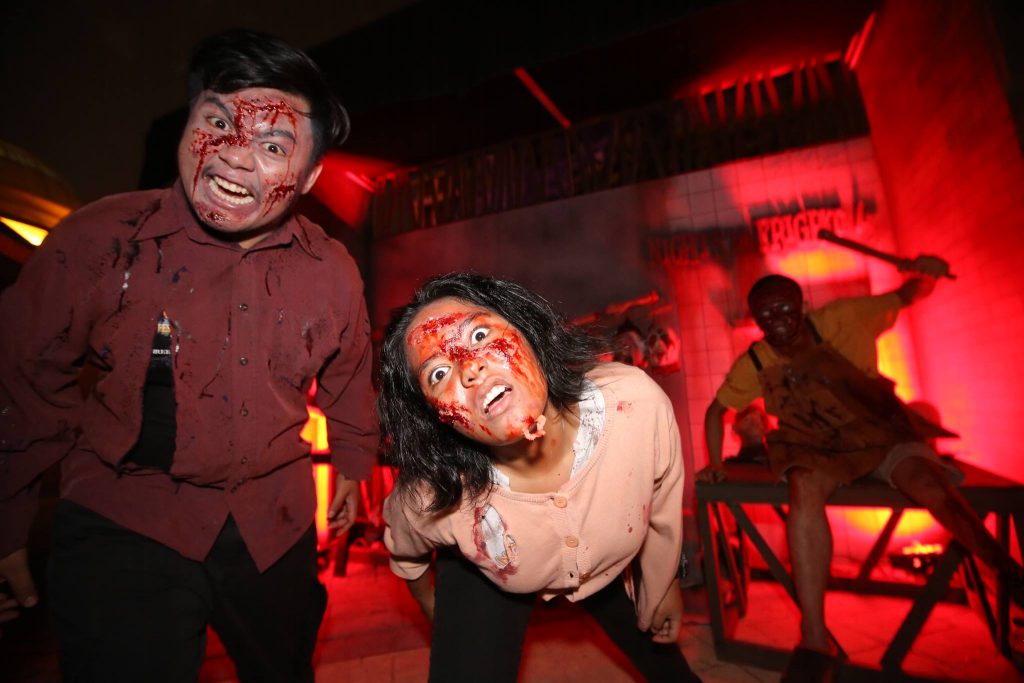 Sunway Lagoon's annual spook festival is back for its 4th time around and this time, there will be 8 haunted houses, 6 scare zones and 11 amusement rides where you would have to brace through hordes of zombies or ghosts lurking around in every corner, ready to scare the life out of you.
When: October 7-31
Where: Sunway Lagoon, Bandar Sunway, 46150 Petaling Jaya.
12) iflix House Of Horror Movie Marathon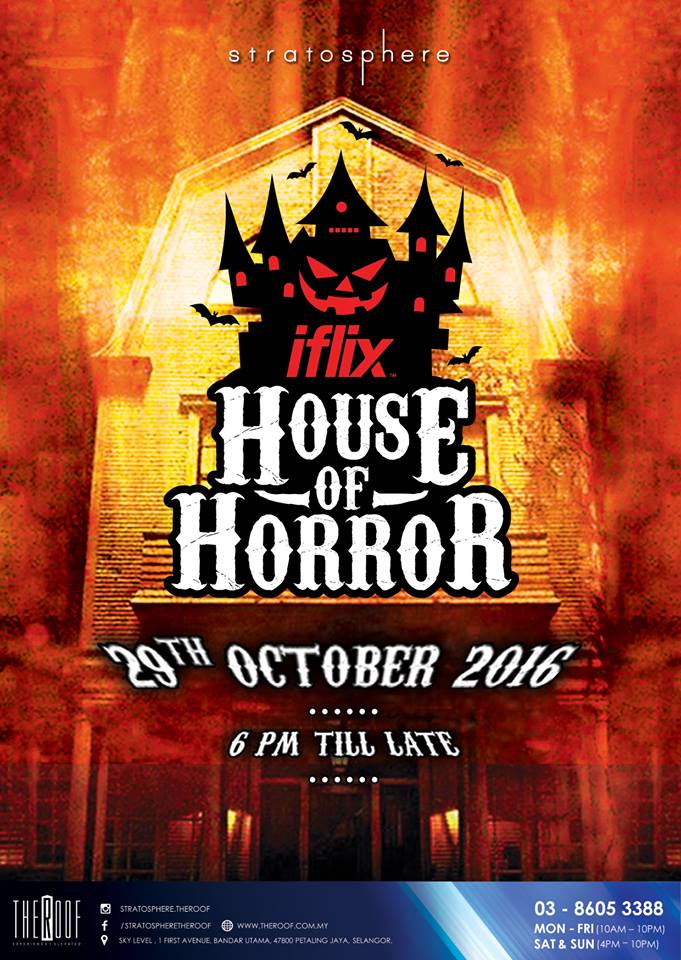 Wish to enjoy your night out on the rooftop and watch some horror movies under the starry night sky? There will also be food, drinks and activities in store at this free event!
When: October 29, 6pm-2am
Where: Stratosphere @ The Roof, First Avenue, Bandar Utama, 47800 Petaling Jaya
Feature Image Credit: Hype.my