Cheras Traders Square is known to the community's locals as being a F&B hotspot, or a haven, if you will. It's always abuzz with crowds who throng to row after row of food and dessert outlets.
Even if you head there with no idea what you'd like to eat in mind, best believe that you'd find something within several minutes of walking around.
If you're somewhere towards the back of the hub, look up and you may spot a newer face to the thriving scene.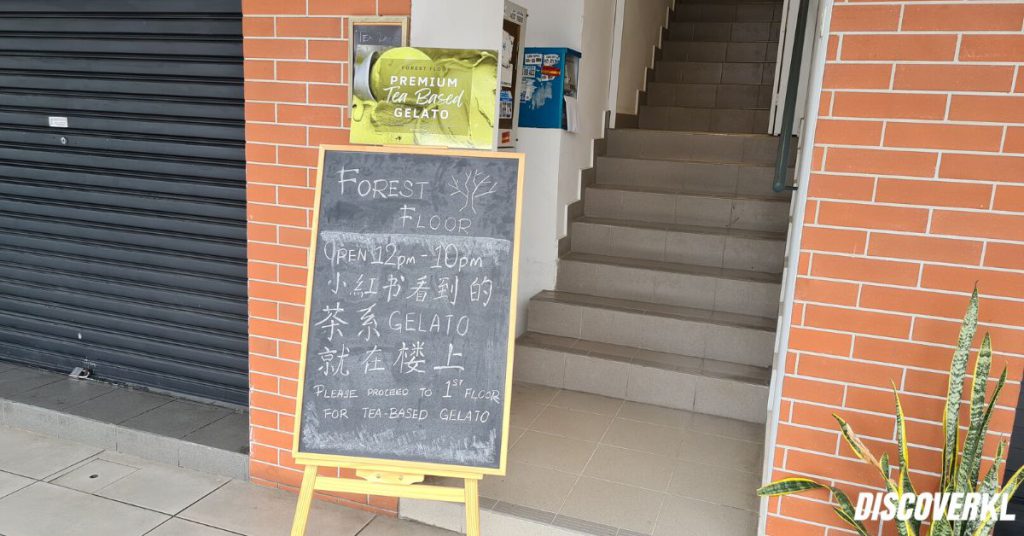 That would be Forest Floor, the brainchild of friends Shawn and Lai Jen Yeh. Forest Floor specialises in tea-based gelatos, infusing the rich dessert with elegant-tasting Asian and Western teas.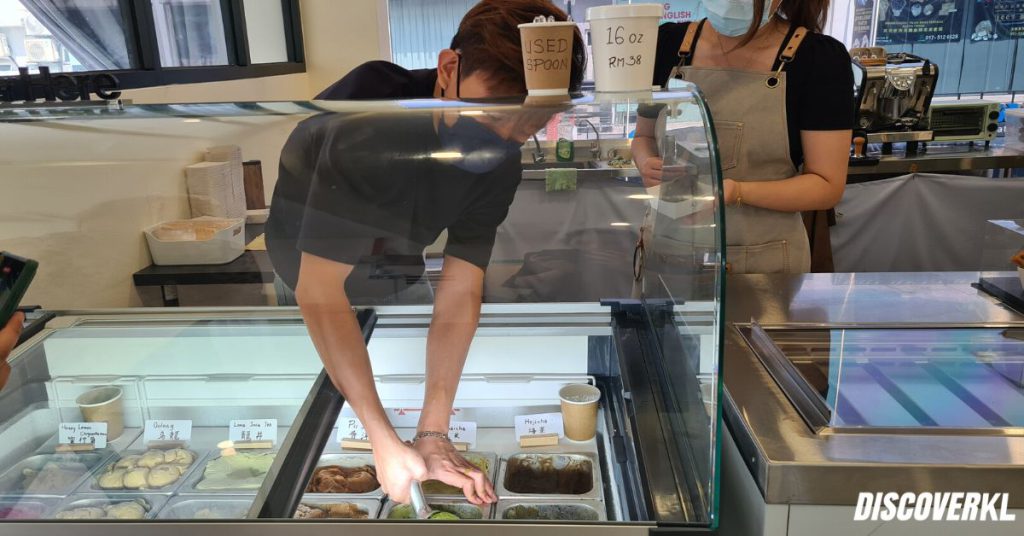 We were there to try all 12 flavours they currently offer, so after snapping some photos of the minimalistic space and our beautiful scoops of gelato, we dug in.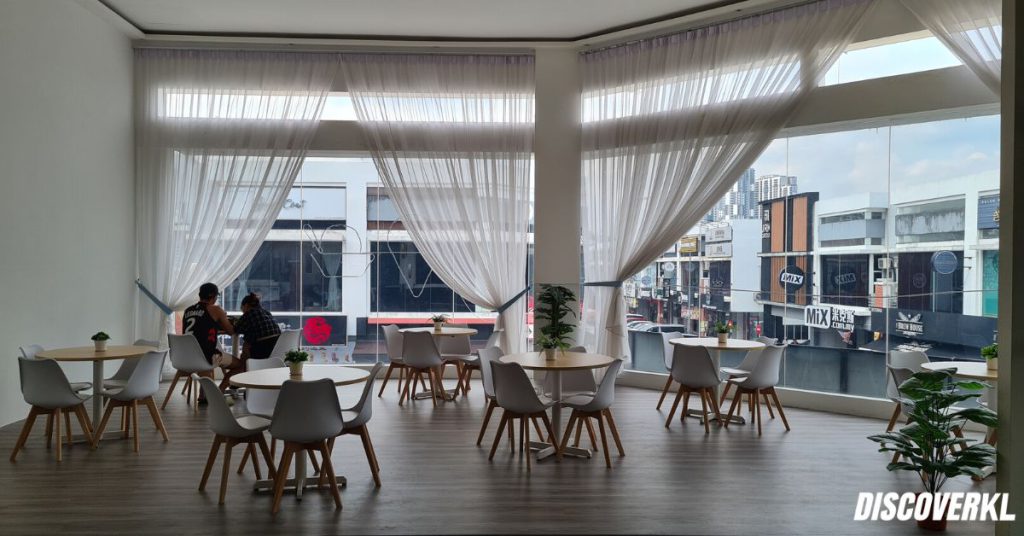 Starting with the Matcha, my colleague Claudia thought that it wasn't as rich and creamy as she would've liked. For someone like me who doesn't consume matcha much though, it was pretty strong tasting, grassy and a little savoury.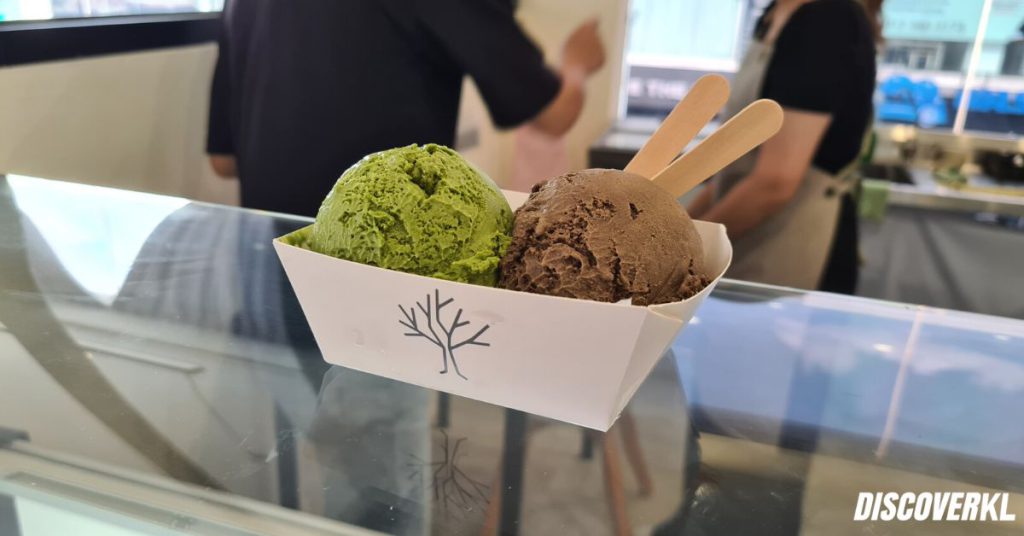 The Hojicha was more mellow, with a roasted nuttiness to it. It also had a cocoa-like aftertaste, and I found it more palatable than the matcha.
Lychee Tie Guan Yin was an… interesting mix, and sadly, far from our favourite. We tasted lychee at first, but it quickly gave way to a notable bitterness that neither of us were fans of.
In a similar boat was the Long Jing Tea, which had a rather vegetal and bitter aftertaste. For the younger crowd, this and the Lychee Tie Guan Yin are definitely acquired tastes.
Those who enjoy steeping their Chinese teas until the liquid gets dark, taking on a more intense and bitter flavour, would easily enjoy these flavours though. The bitterness balances the slightly sweet and creamy gelato, making it a good choice potentially for older folks or those with more refined palates.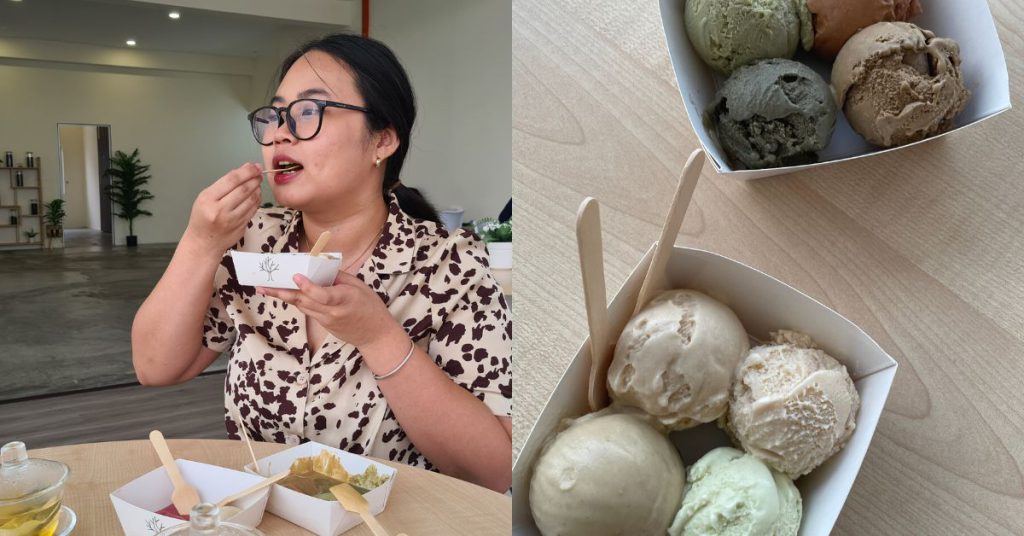 Things began looking up for us two Gen Zs with the next few flavours. The Oolong was beautifully done, mildly sweet and true to taste.
Jasmine was my ultimate favourite, its light floral fragrance working surprisingly well with the sweet creaminess of the gelato. It was refreshing in its own way.
At this point, we had a little tea break from the tea-based gelatos with, well, some actual tea. Served hot, the jasmine and oolong were a welcome palate cleanser to cut through the creamier gelatos.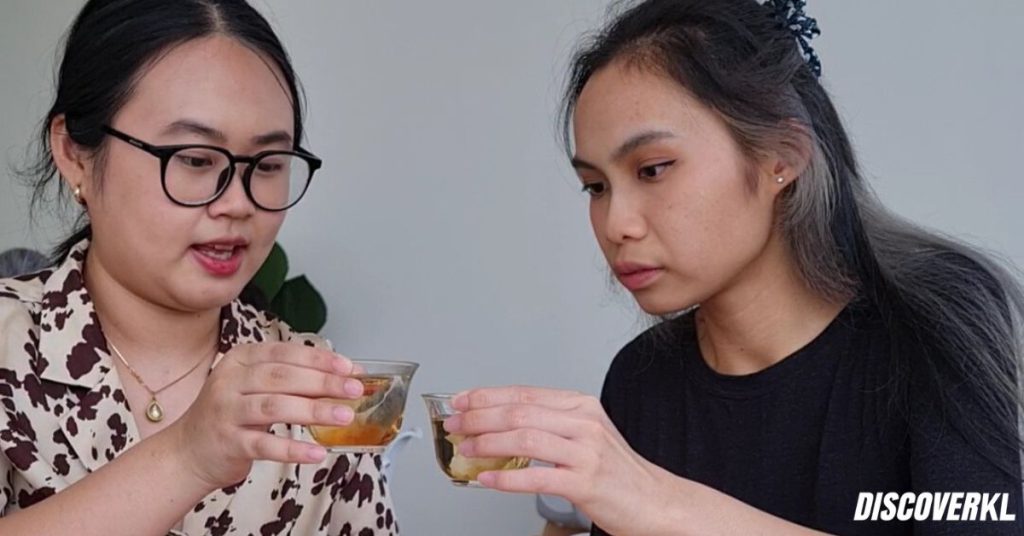 These were actually off the menu, but Shawn and Lai told us they're looking into offering these as actual beverages in the future.
Back to the gelatos, we kicked it off once again with a strong flavour, Black Sesame Wakoucha. The black sesame dominated, and the wakoucha was subtle and complementary. Wakoucha is a Japanese black tea that's described as mellow and lacking bitter notes.
The Genmaicha combined the light grassiness of green tea with added depth from the roasted rice. Its gelato form matched expectations, but wasn't much to write home about.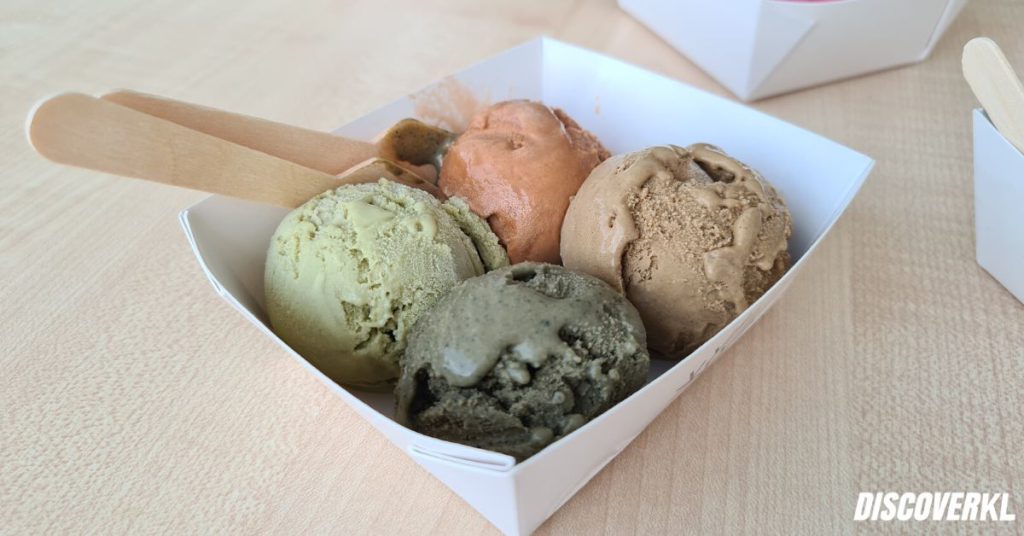 The Pu Er was more unique with a mild nuttiness, and surprisingly made it quite high on our would-try-again list. Fans of this Chinese tea should like this quite a bit, because its creaminess didn't interfere with the distinguishable Pu Er flavour.
With fragrant and bold bergamot notes, the Earl Grey was nice too, but could be a bit milky for some who prefer a more intense tea flavour.
The last two flavours we tried might be a bit more polarising. Mixed Berries Jasmine Green Tea was one of the sweetest gelatos in the lineup.
It had a strong berry flavour and a tart edge, tasting almost like a smoothie. Claudia commented that it would leave a bit of bitterness and dryness at the end, and while I didn't detect any of the former, I did notice the latter.
Honey Lemon Chrysanthemum tasted like Teh O Ais Limau's fancier sister, with a nice citrusy and floral blend. Having tasted just chrysanthemum gelato before (specifically, Birds of Paradise's white chrysanthemum gelato), I'd say I would prefer this gelato sans the honey lemon.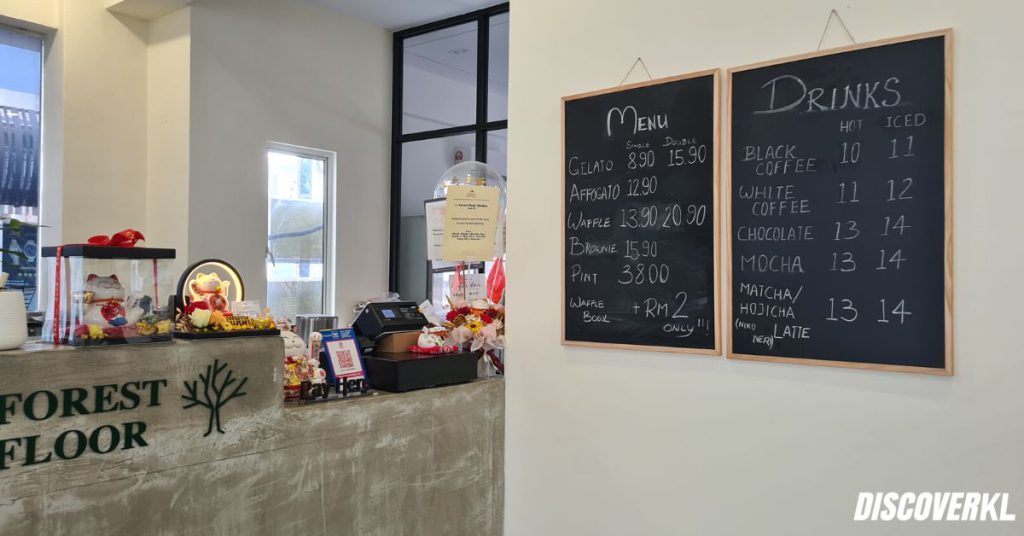 Forest Floor's gelatos can be enjoyed as scoops or with a brownie, crispy waffle, or in a waffle bowl. A single scoop costs RM8.90, while a double costs RM15.90. They have beverages too, such as coffees and Niko Neko matcha or hojicha lattes.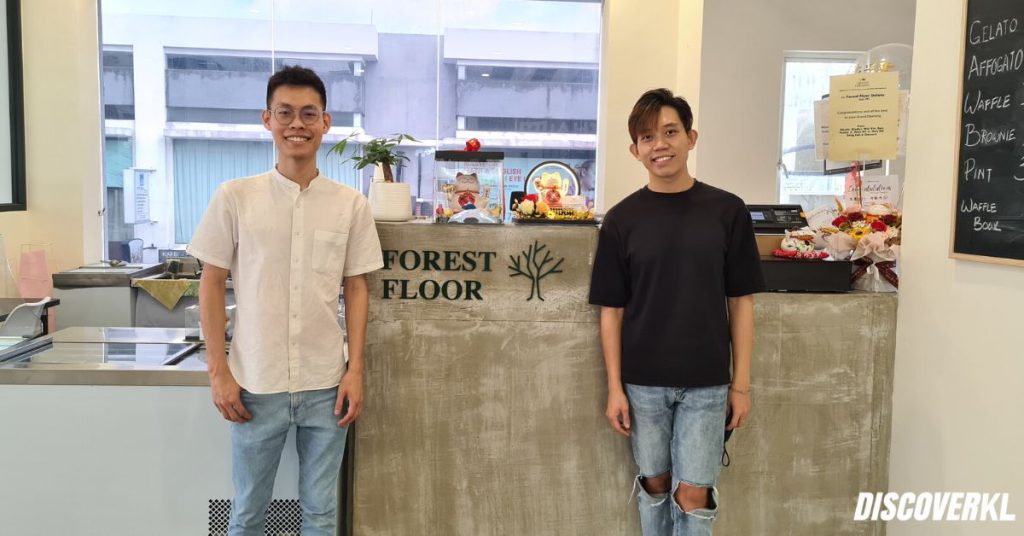 Their gelatos can only be enjoyed at their Cheras outlet for now, but Shawn and Lai said that they will be looking into selling their pints online in the future.
Overall, the mild Chinese tea gelatos were definitely our favourites. The Jasmine and Oolong kept appearing at the top of our list. Some of the stronger flavoured ones had a slightly powdery texture too that didn't give the most pleasant mouthfeel.
Maybe it's because Claudia and I are of the younger crowd who can easily consume several scoops of sweet ice cream flavours like caramel, chocolate, or cookies and cream. Therefore, the more intense tea-flavoured gelatos were too much of a departure from our usual go-tos.
On the other hand, as mentioned earlier, those who love drinking their teas dark and strong would definitely enjoy Forest Floor's offerings.
Thus, we'd say that the parlour would cater much better to a more mature crowd, which more typically enjoys their tea beverages in such a way.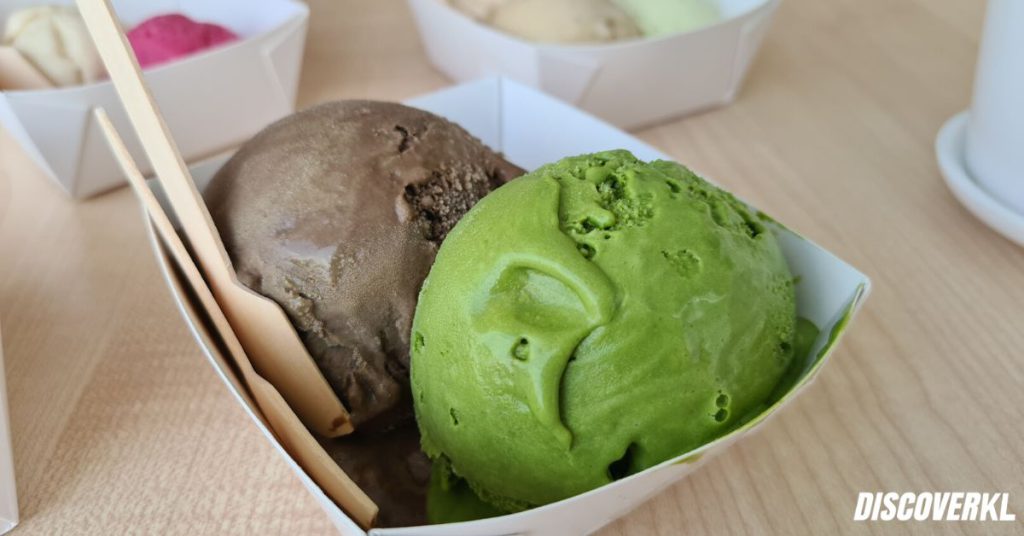 Perhaps that was why we also saw a good mix of elderly people amongst the patrons that day.
If anything, maybe Forest Floor could take this as a cue to dress up their interior a bit more to match the sophistication of their gelatos.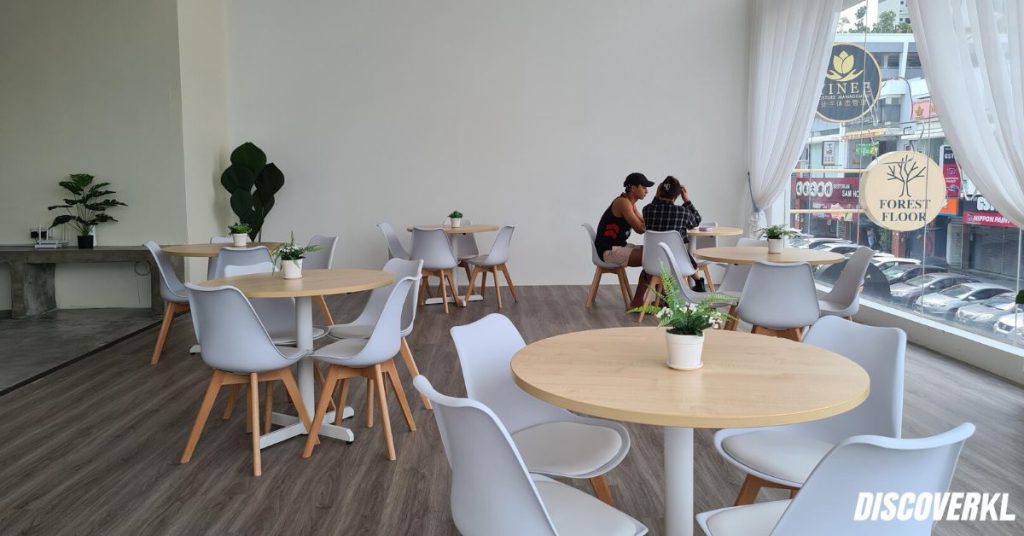 The current minimalist interior is a tad too bare for its size, and while it might be to attract a younger crowd, having a more on-point theme (such as a teahouse or a lush garden design) is likely to achieve the same effect, considering how many of us like to visit a place just for the 'gram.
In any case, Forest Floor is not even three months old, so perhaps the founders do have bigger plans for it in the long run.
We've got to commend them for trying to do something bold and different though, instead of being another ice cream or gelato parlour filled with tried and true, already well-loved options.
Forest Floor
Address: 49-1, Jalan Dataran Cheras 3 Dataran Perniagaan Cheras Cheras, Trader Square, 43200 Balakong, Selangor
Contact: 019-814 8218
Website: https://www.instagram.com/forestfloor.my/