The Bao Guys' (TBG) newest outlet isn't quite their usual brick-and-mortar or stall that you'd expect—it's in an Airstream, a type of American caravan that's cutely rounded, very shiny, and can be mobilised easily.
But they're not going anywhere anytime soon, as they're firmly parked at the entrance of Rex KL, a popular haunt for Klang Valley's youth and hipsters.
When we arrived, the sound of loud chill trap music playing from a DJ spinning some discs filled our ears, colourfully-dressed individuals in alternative fashion crossed our paths, and of course, the unmistakably shiny Airstream of The Bao Guys were one of the very first things we saw.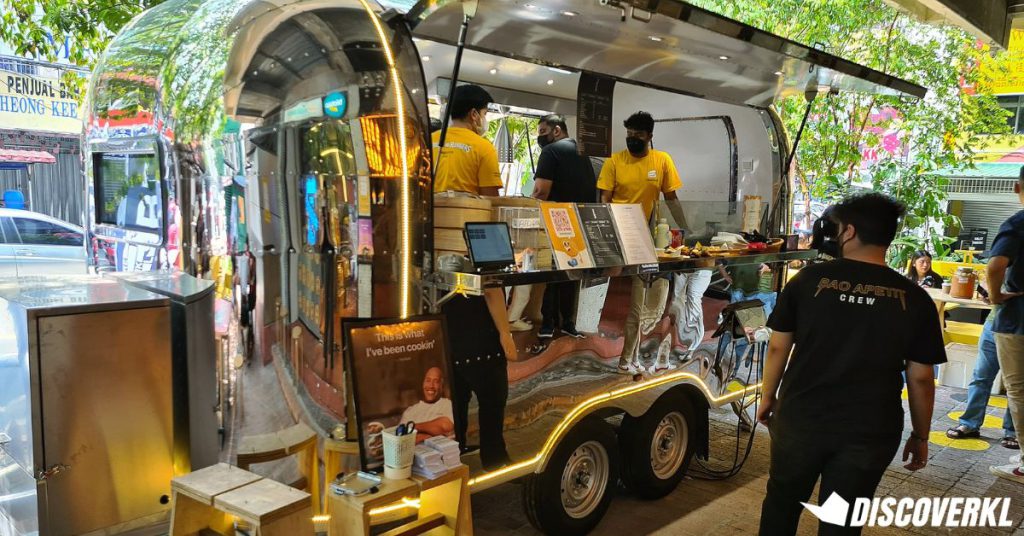 There was no missing the metallic caravan in the daylight as it reflected the bright sun, kept clean by a spray and cloth that staff would use after each fingerprint left by curious customers.
Behind the counter, a team of four worked tirelessly, toasting baos, filling them, then finishing up with generous saucing.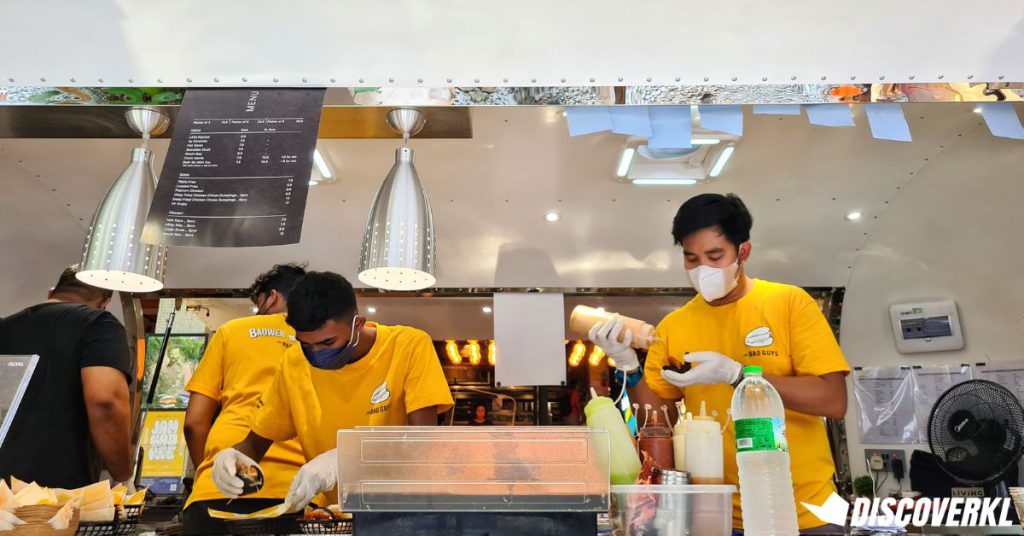 After co-founder Lucas greeted us, he sat us down and proceeded to serve us some of their signature flavours on the menu (which was pretty much every bao).
Savoury before sweet
For the savoury ones, we tried Little Nyonya, Ay Caramba, Hot Damn, Sawadee Cluck, Chuck Norris, and Beef Be With You.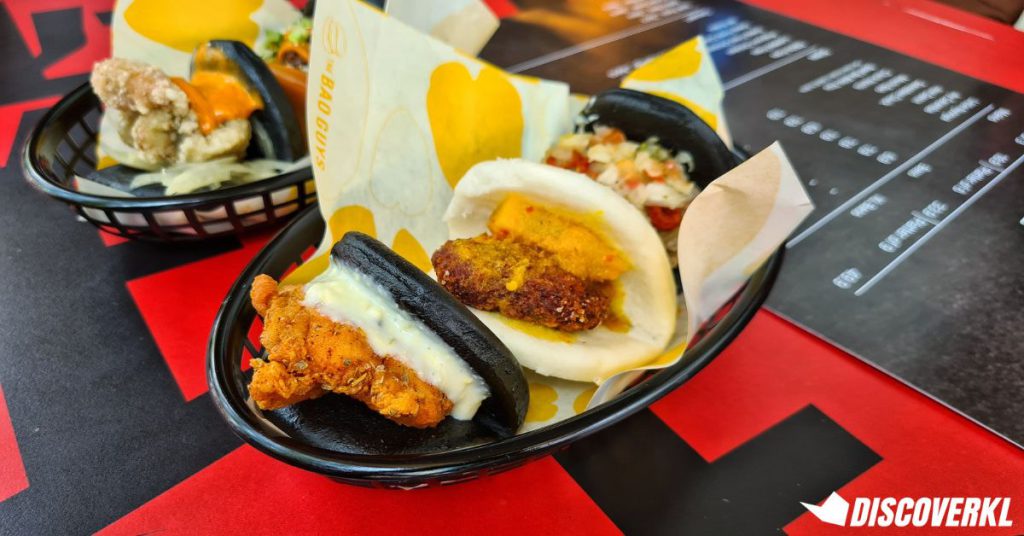 Frequent diners at TBG's other outlets may already be familiar with quite a few of these flavours.
Little Nyonya consists of chicken prawn patty topped with a pineapple slice, slathered in nyonya sauce before being wrapped in a white, steamed bao.
This was probably one of our favourites of the bunch, as the nyonya sauce gave a bit of a kick while the pineapple slice provided a tanginess that reminded us of assam.
Meanwhile, Cluck Norris has a deep-fried chicken cutlet with a special gherkin egg mayo in a charcoal bun, and to be honest, the flavours for this were a bit underwhelming.
Egg mayo in general isn't too flavourful, while the gherkin merely added some crunch and a slight sour note, but neither really did anything to help the chicken shine.
Hot Damn fell into the same pit, as its savoury marinated fried chicken topped with burger sauce in a bao simply didn't do much for any of us.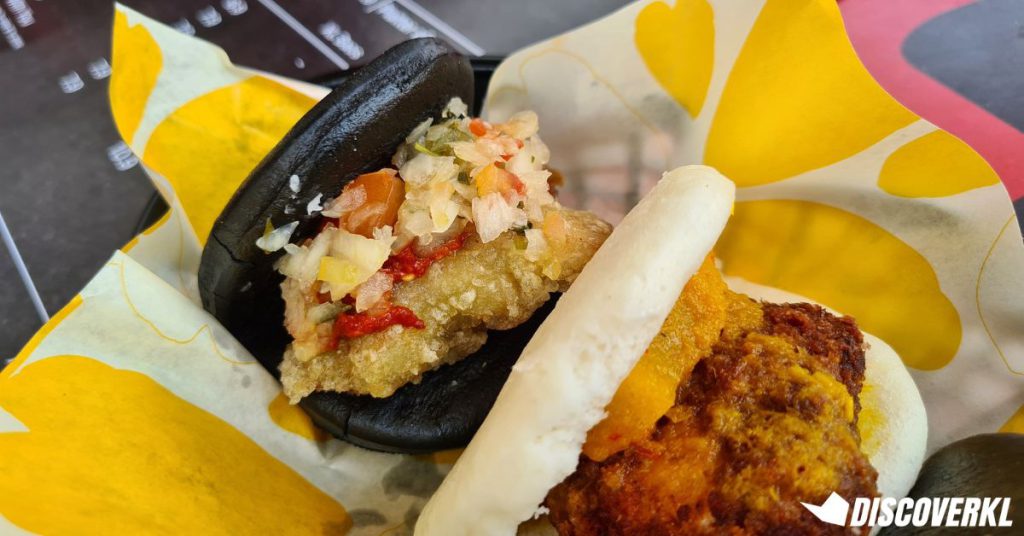 Sawadee Cluck brought bolder flavours back, with a coriander marinated fried chicken slathered in onion slaw and sambal mayo, hugged in a charcoal bao.
From the name, we were expecting more familiarly Thai flavours which leaned towards spicy and sour.
The heat was there, but there was a disappointing lack of tang, and we felt that perhaps using some kerabu in place of the onion slaw could change things up.
(A side note regarding the charcoal baos, they're probably not something you want to eat on a first date. Any pearly whites you have would be marred by the inky-black charcoal bun that also insists on sticking stubbornly to your enamel. The sight definitely makes for a good round of laughs though!)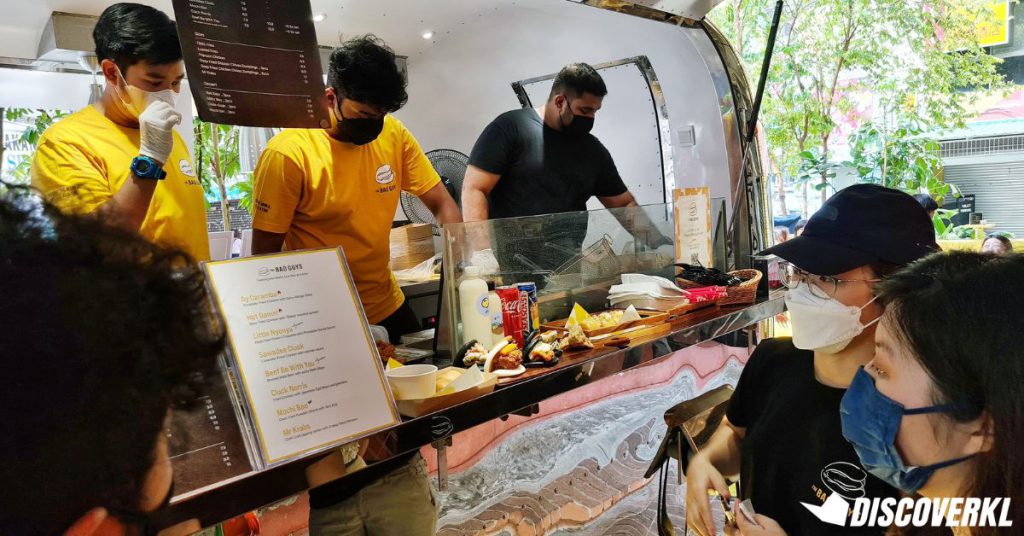 Ay Caramba was another spicy bao, with fried chicken, mango hot sauce, and mango salsa. While the bao and chicken were fine, both the hot sauce and salsa being mango-forward made the flavours lack complexity.
Having tried TBG's offerings before myself, one final bao that is hands-down my favourite was Beef Be With You, with its spicy mala braised beef and mala mayo in a deep-fried bao.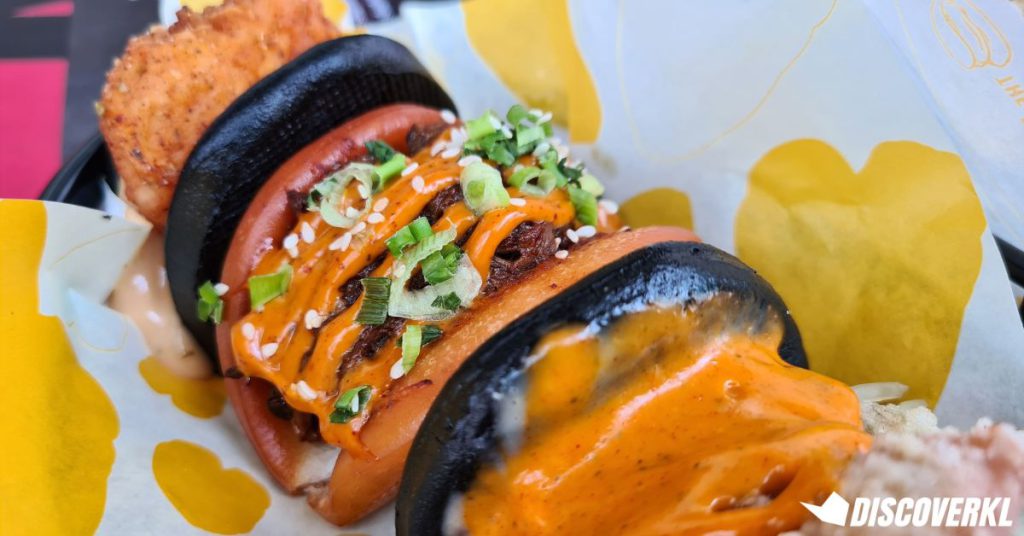 There are just so many elements to love here, from the spicy mala braised beef which is extremely flavourful and juicy in comparison to the sometimes drier chicken patties, to the deep-fried bao which is the cherry on top.
Maybe if every other bao was wrapped in a crispy golden bao, I'd like them a little more, but Beef Be With You will undoubtedly remain my favourite TBG bao.
It's not as spicy as it sounds either, and there's no typical mala numbing sensation that I could feel. It was just pure goodness in texture and flavour.
Despite their smaller sizes that fit in one hand (only Chuck Norris and Beef Be With You come in a XL size), trying all six mini bao flavours at a go was hearty enough.
Already feeling like baos ourselves…
We finished up with dessert, which was Mochi Bao, a deep-fried pumpkin mochi with taro drip, and some ice cream bao that didn't seem to be on the menu yet.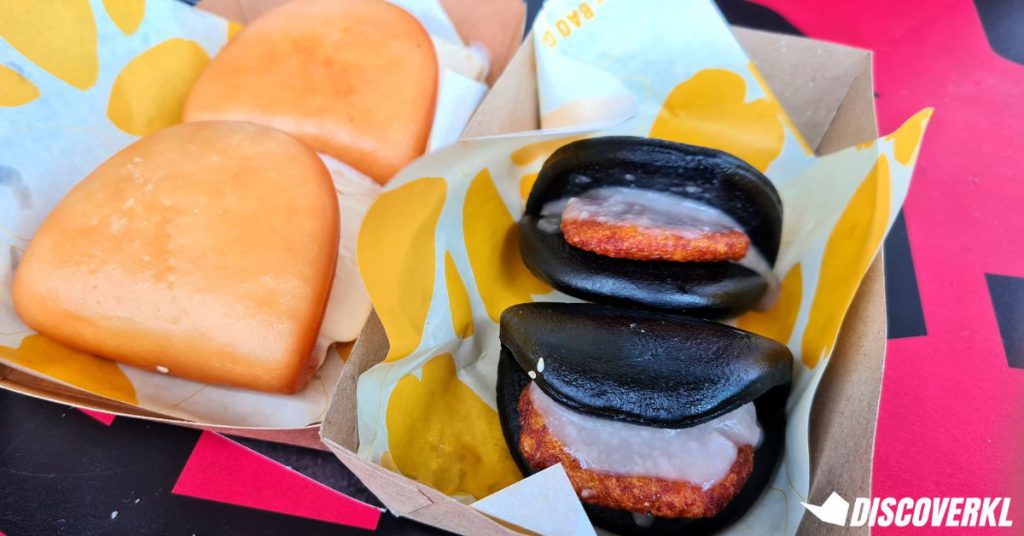 Mochi Bao won't make the cut for those who don't like boba or taro balls, but I personally quite liked its chewy texture and the mild sweetness of the pumpkin mochi and taro drip.
The ice cream bao was a slab of thickly-cut ice cream in a deep-fried bao, and it reminded me of a modernised version of the old-school ice cream sandwiches you'd buy from uncles on the streets.
The ice cream came from Licky Chan, a local ice cream/tattoo parlour just up the stairs from TBG's Airstream.
While my colleagues enjoyed the fior di latte ice cream (gelato made from cow's milk of the highest calibre, with no additional flavourings), it had a savoury taste that I personally didn't quite enjoy.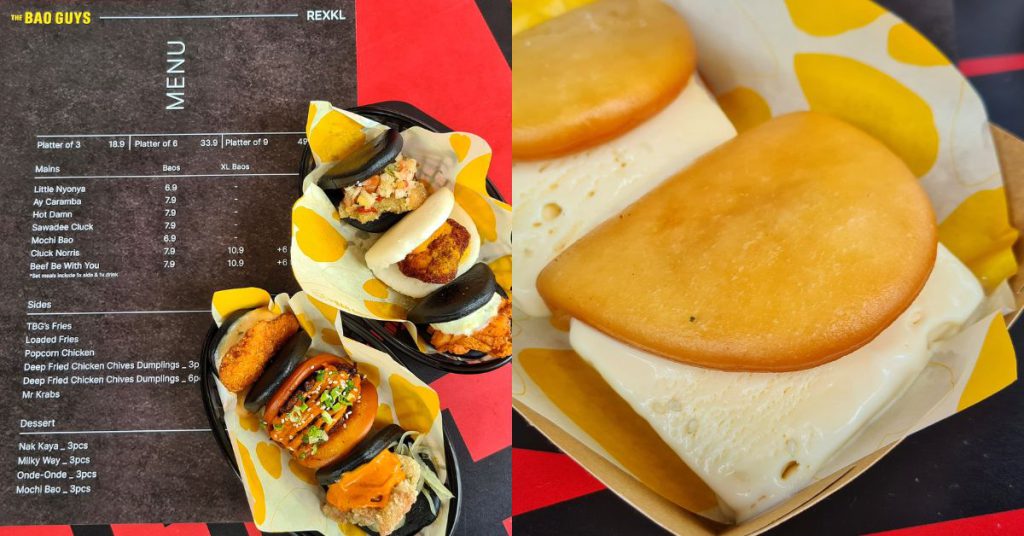 I was happy to see them chow down on it though, if only because the ice cream was quickly melting everywhere (proof of its pure dairy creaminess) and causing chaos.
With that being our final meal, we were ready to head home, but not before thanking Lucas and his team. During which, he shared a bit more about TBG's future plans.
They recently announced the closure of their flagship SS2 outlet, because TBG is now moving onto bigger and better things, starting with an upcoming store at a new, popular mall.
Unfortunately, there's not much else we can disclose until the team reveals their plans publicly, but they reassured us of one thing: fans haven't seen TBG at their most creative yet, so stay tuned.
The Bao Guys @ Rex KL
Address: 80, Jalan Sultan, City Centre, 50000 Kuala Lumpur
Contact: 012-707 5731