[This is a sponsored post with AKEMI UCHI.]
There's a lot to be excited about when you step into AKEMI UCHI's (AU) new concept store in Mid Valley Megamall. 
AU products are now separated into 4 distinct styles, which are likely to delight the most varied of tastes.
Even the scents (both reed diffusers and candles) in the store are divided into the 4 modes, and their packaging is designed accordingly.
Modern Luxe comes with gleams of gold and rich textures like faux fur and velvet.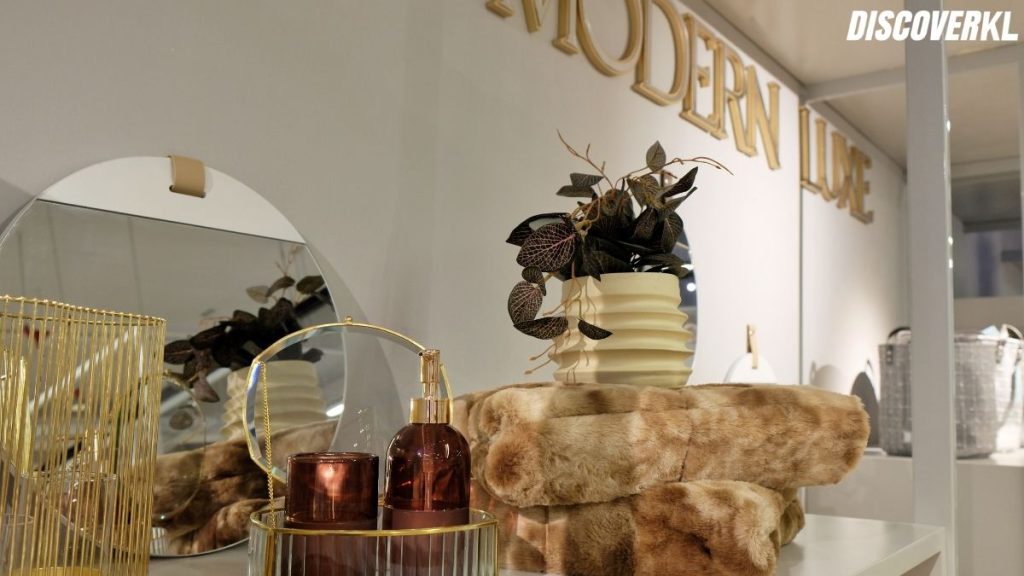 Think classy yet opulent luxury, one that lets you indulge your senses by burrowing deep into the extravagant plushness of the drapes and throws.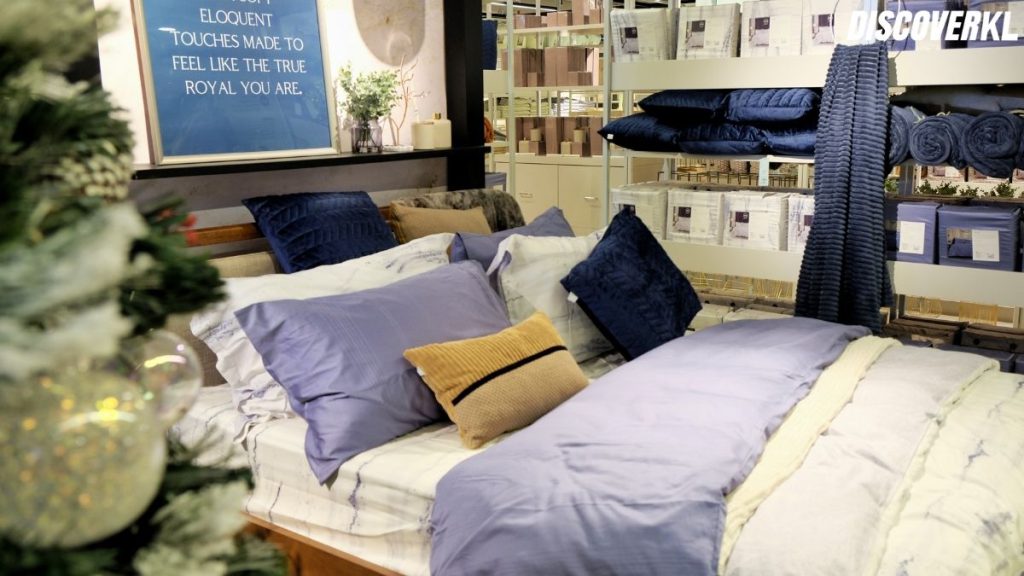 Even something as simple as a storage box or laundry bag comes with a glint or shimmer.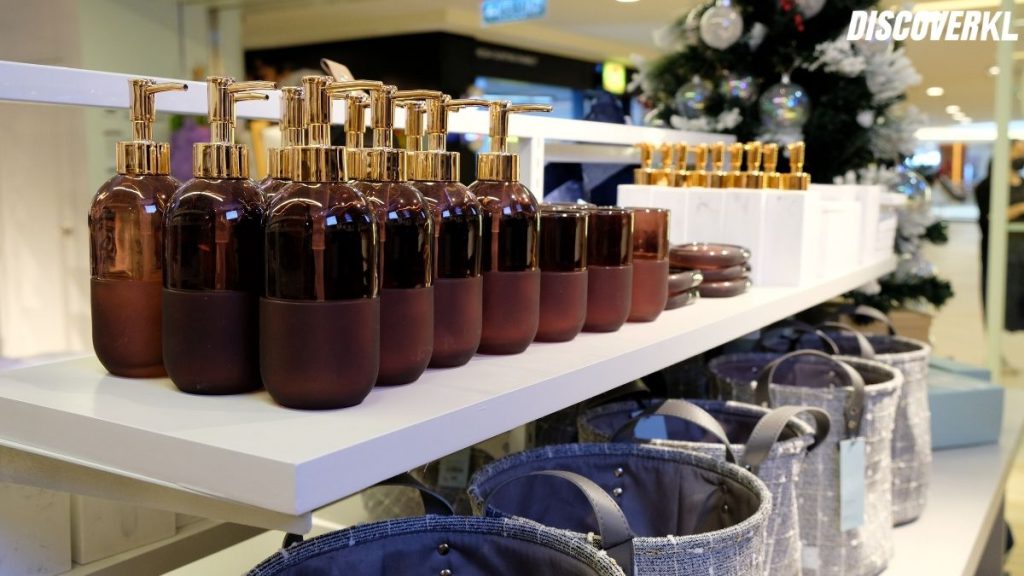 Contemporary plays around with bold textures and clean lines. If you're looking for a strong statement piece, you'd be likely to find something here.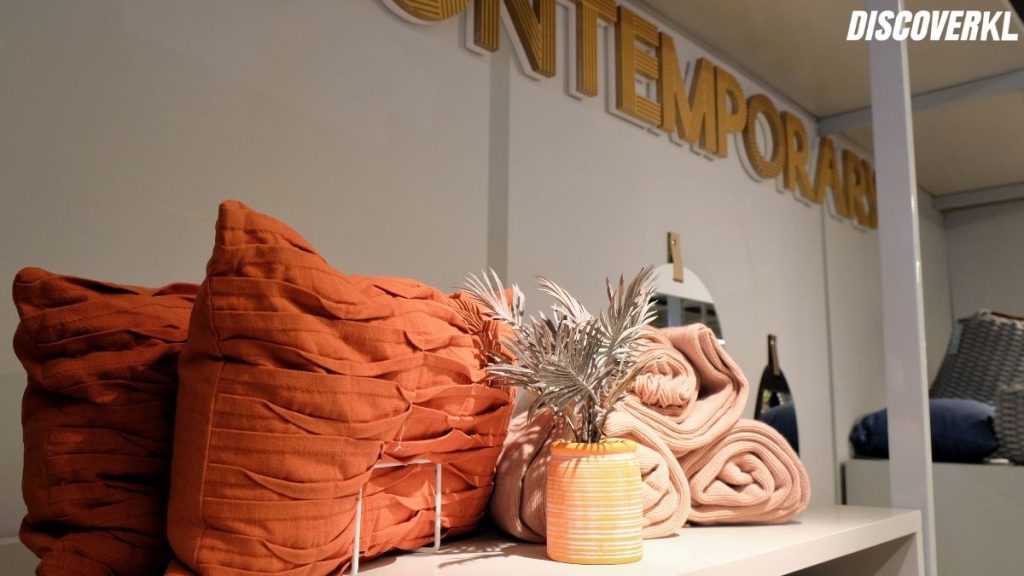 Think block colours, attention-grabbing tones, and sleekness.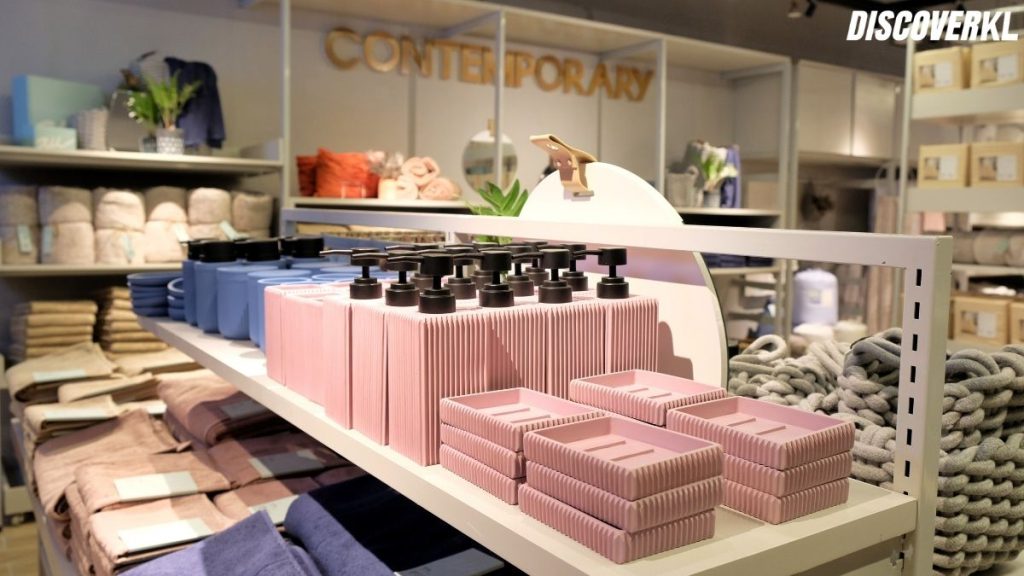 If you like being a little more experimental or cutting-edge, this is the section you'd likely spend the most time browsing.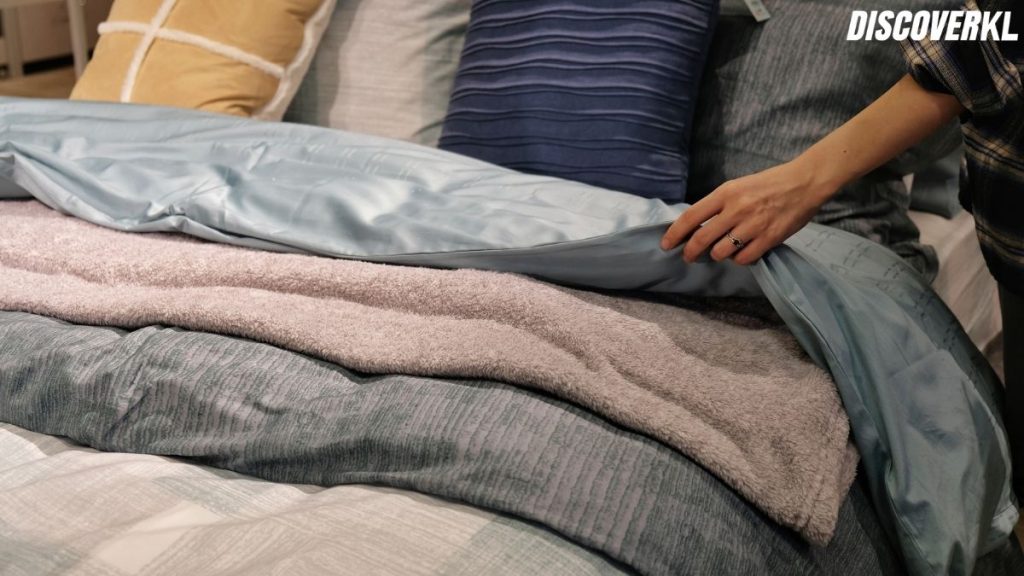 Never Out Of Trend has easy-to-fall-back-on choices, you'll see colours here that are a breeze to match, and the textures are more muted.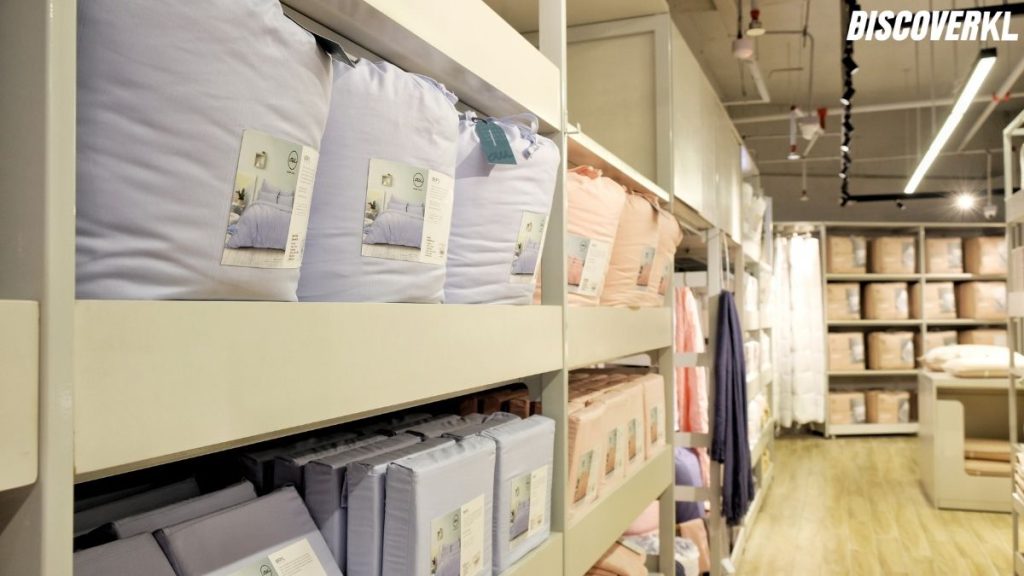 The staples are always good to fall back on, especially if you're not in the mood to take risks with your interior decor planning.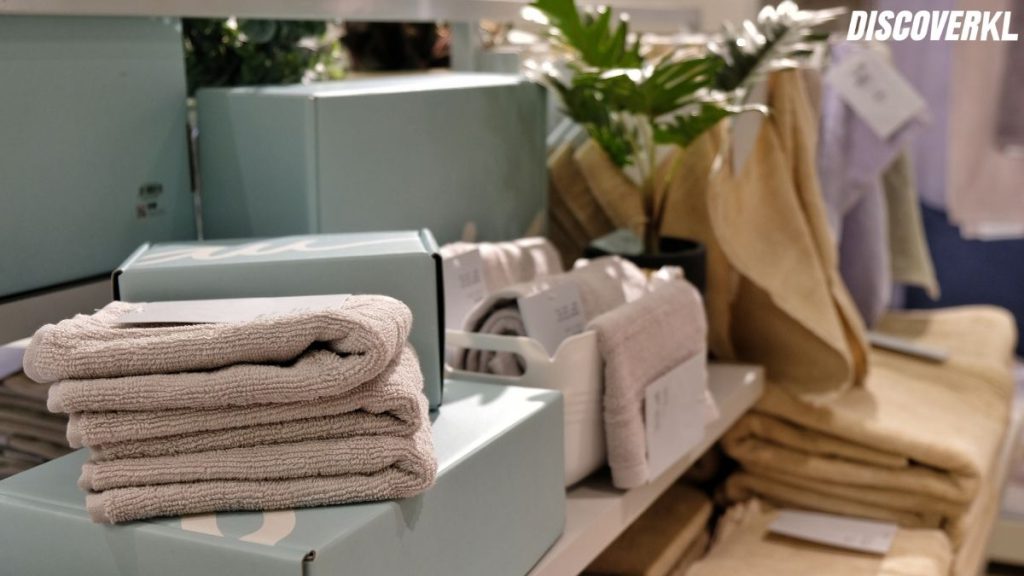 Industrial will satisfy the hearts of those who love the rustic combination of dark metals, wood, and leather. It also includes fun textural elements that really make either the bedsheets and knick-knacks pop.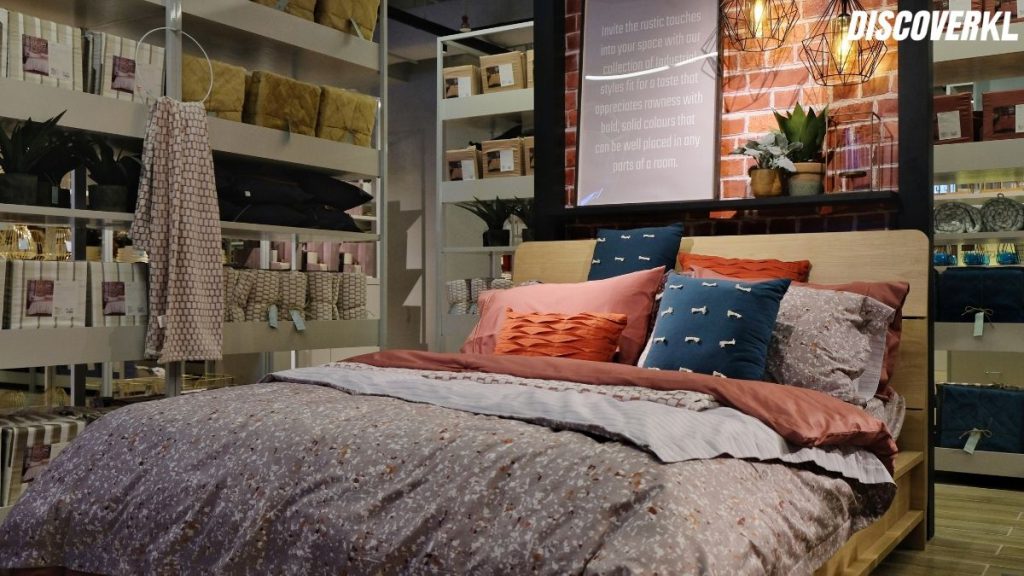 Even the candles in this section scream attitude and personality.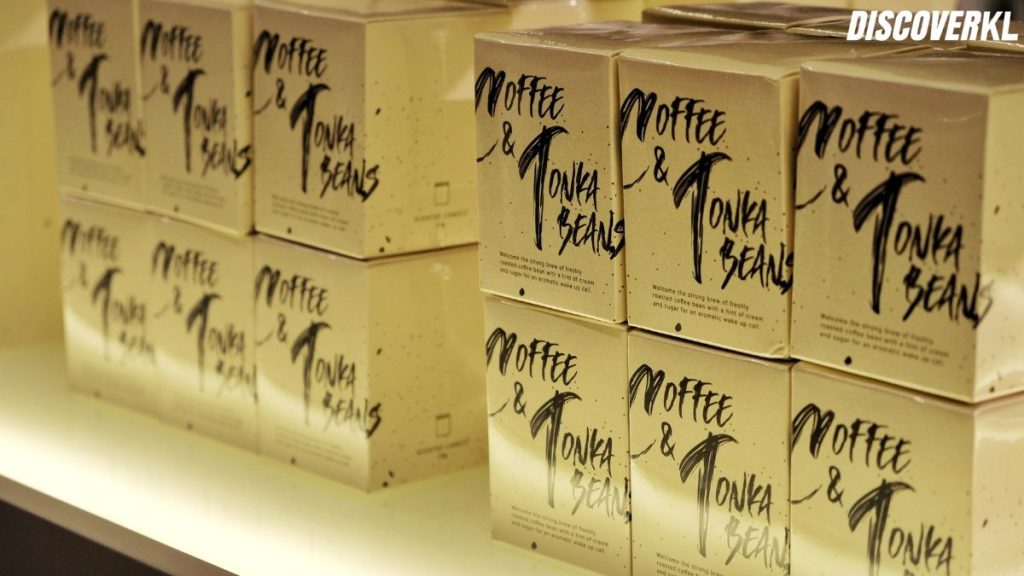 Expect some natural-looking, almost unfinished textures that are edgy both in the literal and descriptive sense of the word.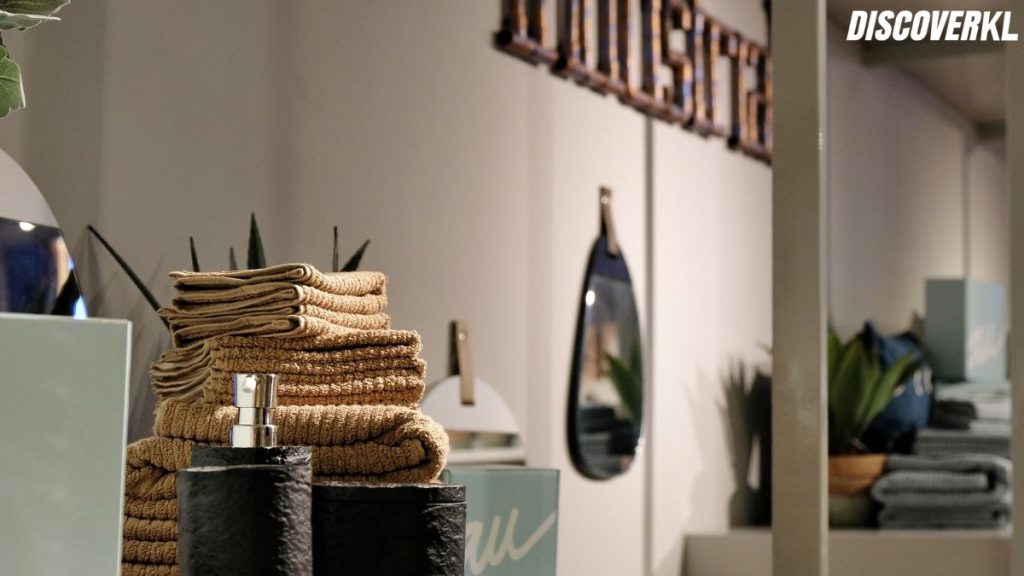 Underlying the above, AU steps forward with a strong focus on sustainability.
This includes removing plastic packaging from their bedding products, sourcing eco-conscious materials, and using recycled materials too.
In fact, when you're in the store, you can also keep an eye out for the "Made of 100% recycled materials" which they display proudly on the relevant items.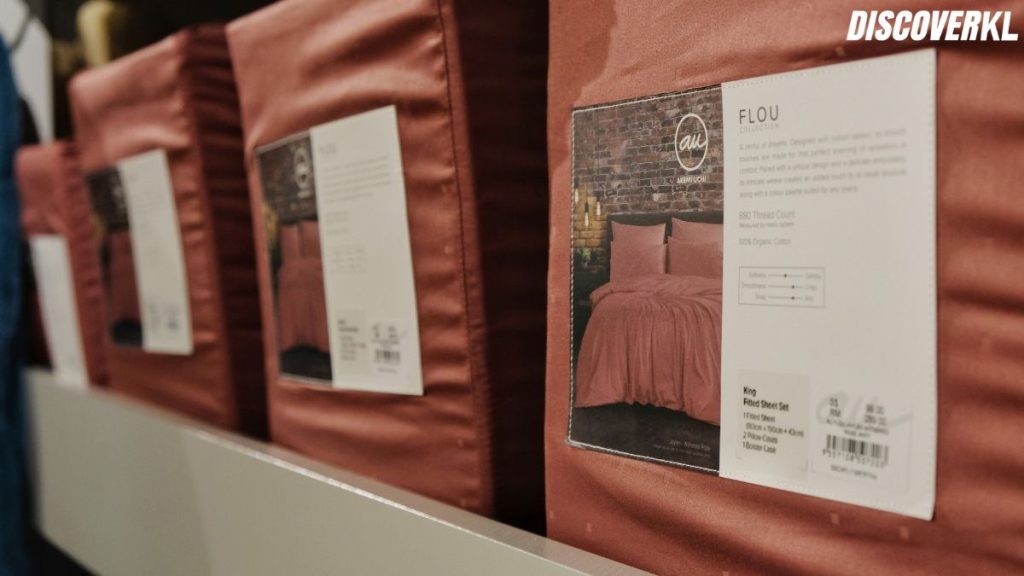 AU is of course known for their bed sheets and comforter sets, so you can expect to find all sorts of gradients, patterns, and hues.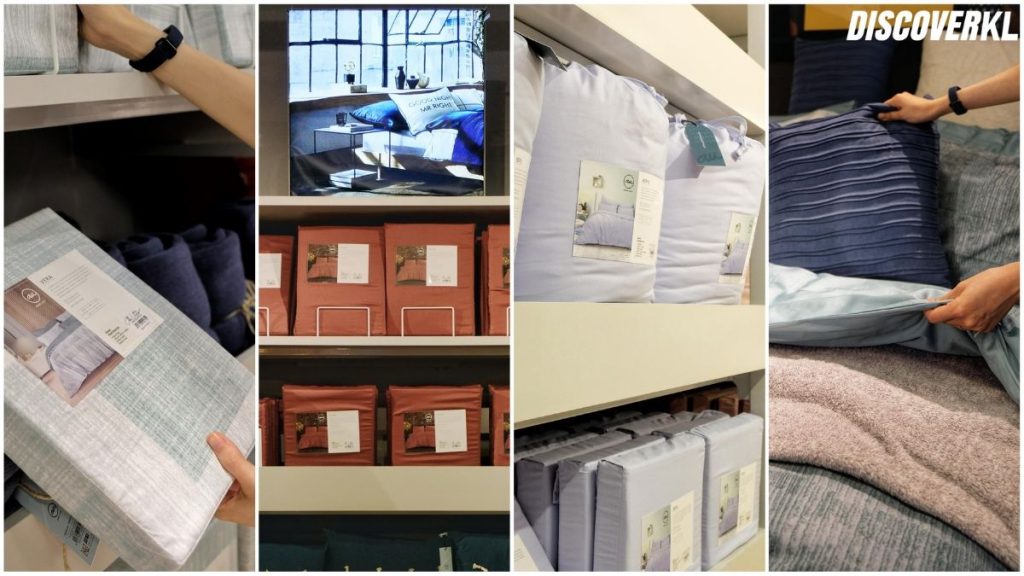 Material-wise, we saw organic cotton, recycled microfibre, and the new-in-store TENCEL, which is an environmentally-friendly material known to be both cooler and softer than cotton.
Fun Fact: The comforter sets at AU now come in large reusable bags, which can even double up as laundry bags, if you so prefer.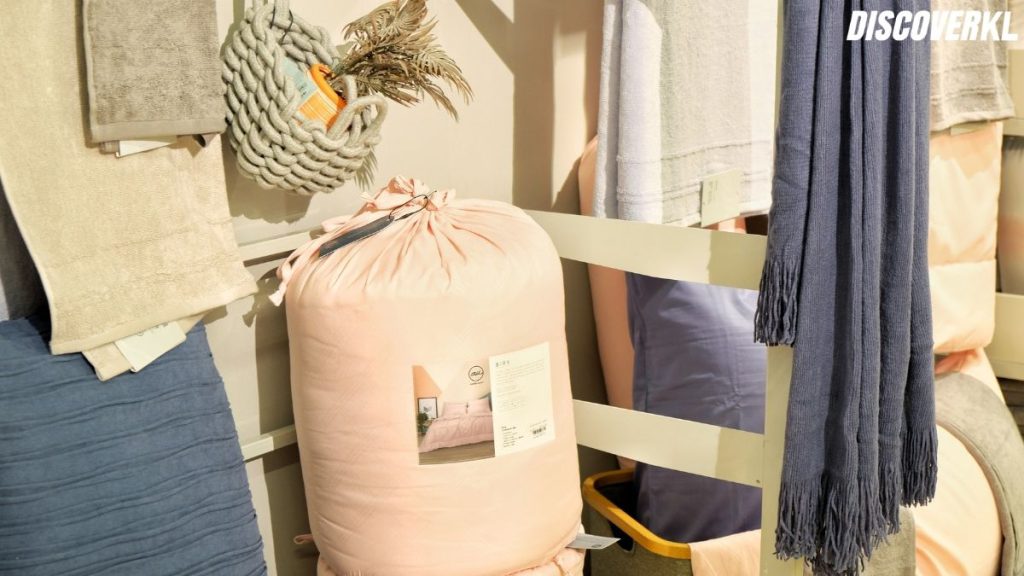 Besides the 4 chic styles, there's also one section in AU which has the bedding essentials, mainly a wide selection of pillows and comforter inserts.
We really liked how there are very detailed descriptions, which included pillow type and material, and breakdowns on its advantages and uses.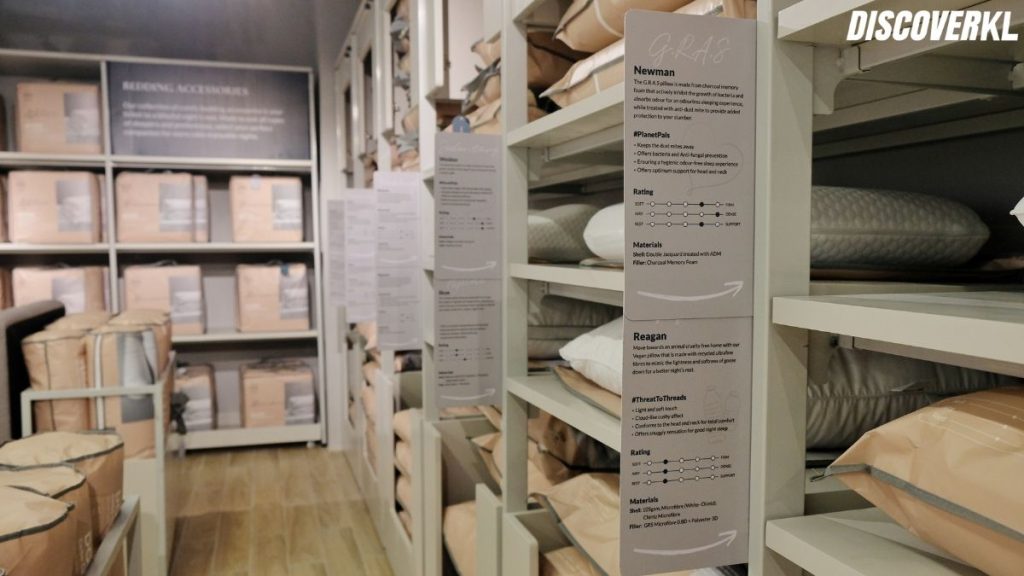 We spent a happy morning taking a stroll through the new store and ooh-ing and aah-ing over the merchandise. And yes, one of us did leave with our wallet a bit lighter, unable to resist the temptation of the items calling out to us.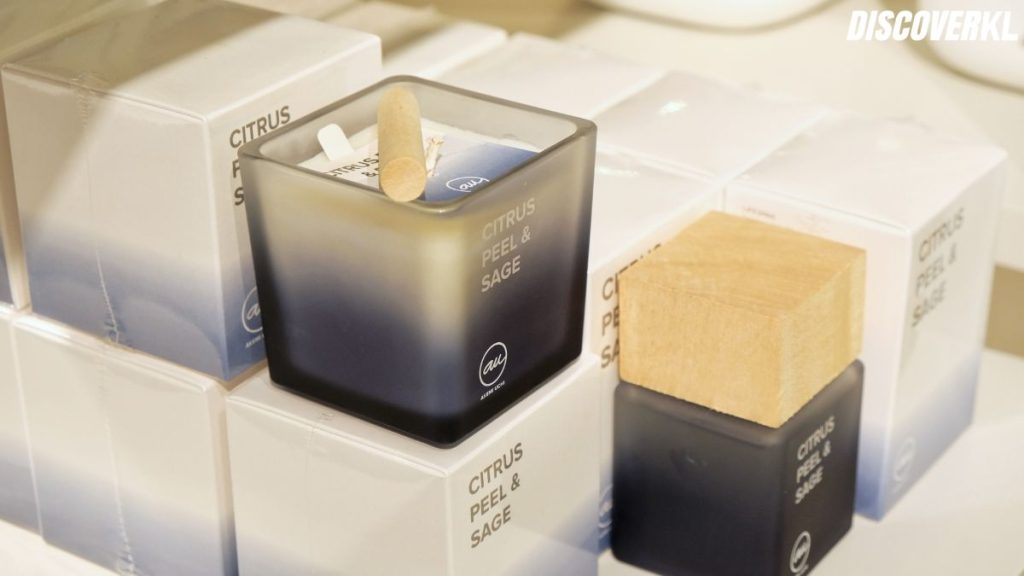 Thanks to the new layout of the store, you can stay in just one section and devote your shopping to a single style, or play it up by mixing and matching.
The beauty is, it's all up to you. Whether you're looking for something elegant, modern, timeless, or rustic, you'd be able to personalise your space accordingly with AKEMI UCHI.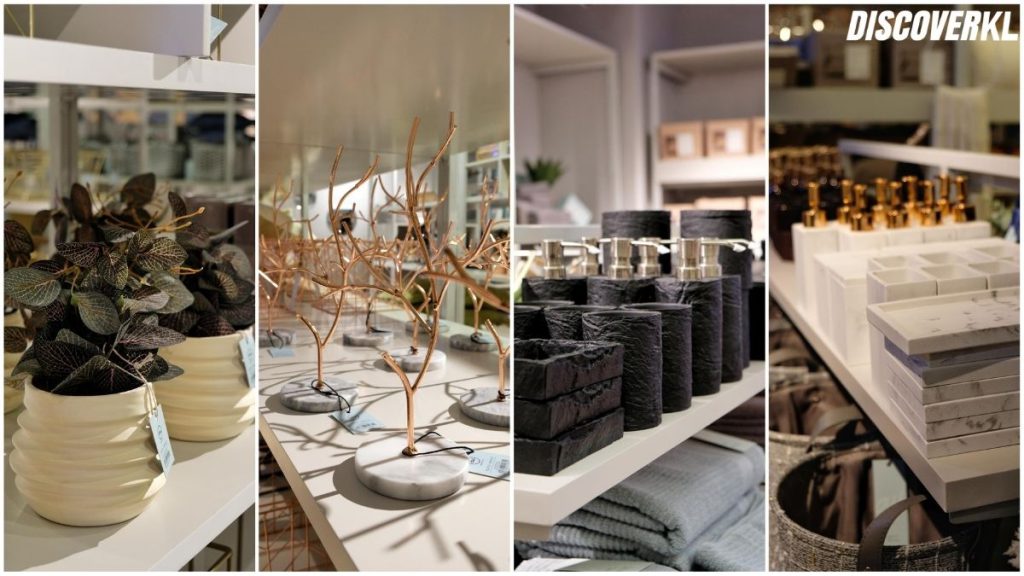 You can check out AKEMI UCHI's offerings online, on their Facebook or Instagram pages, or visit the new concept store at Lot S-023, Second Floor, Mid Valley Megamall.