Born in a homely little family kitchen in Ipoh, Maria's SteakCafe now has 5 outlets, including a new flagship in Suria KLCC. 
We got to sample parts of their menu, which you can order either in sets for 2 for Valentine's Day, or a family style feast for CNY.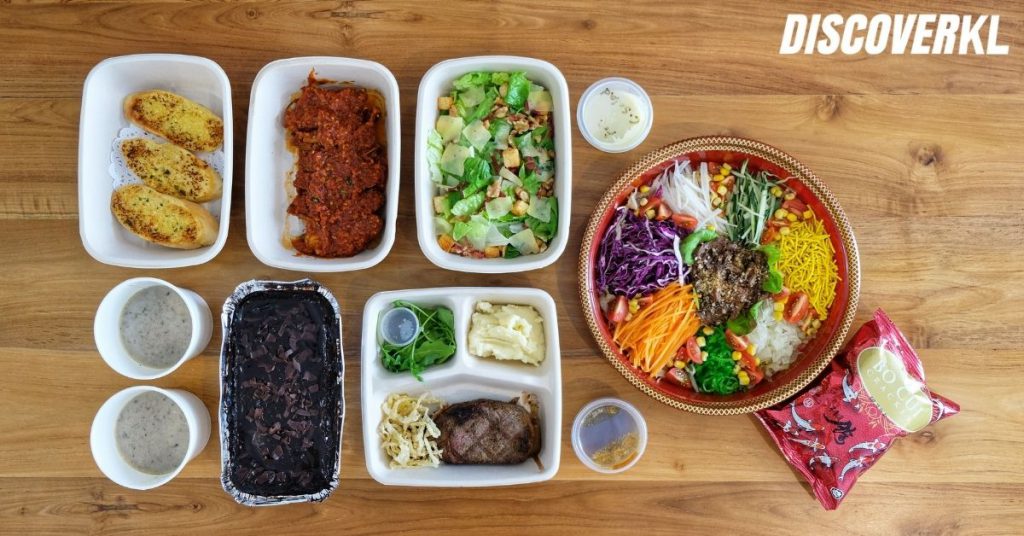 Pulled Beef Yee Sang: So we've had a lot of variations of yee sangs before, but having beef is definitely a first. Sarah and VX both prefer fruit based yee sangs, but this was an interesting take, and the beef itself was very tender and tasty, as expected from a store that specialises in steak. Maria's SteakCafe told us that the beef has been braised for over 8 hours.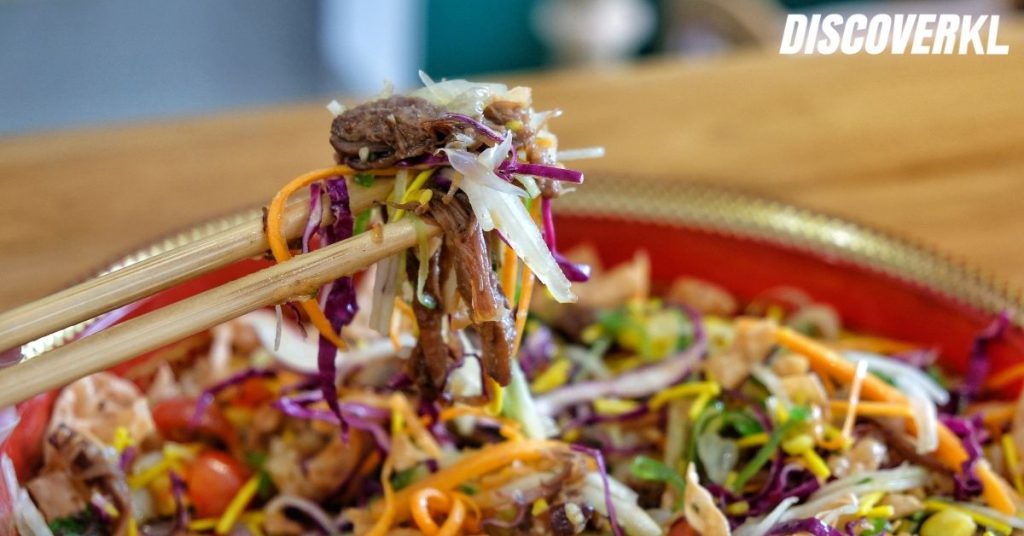 While there are some crispy cracker toppings, most of the actual crunch in this yee sang comes from the fresh vegetables instead. There's even corn and cherry tomatoes in this, which are less common ingredients.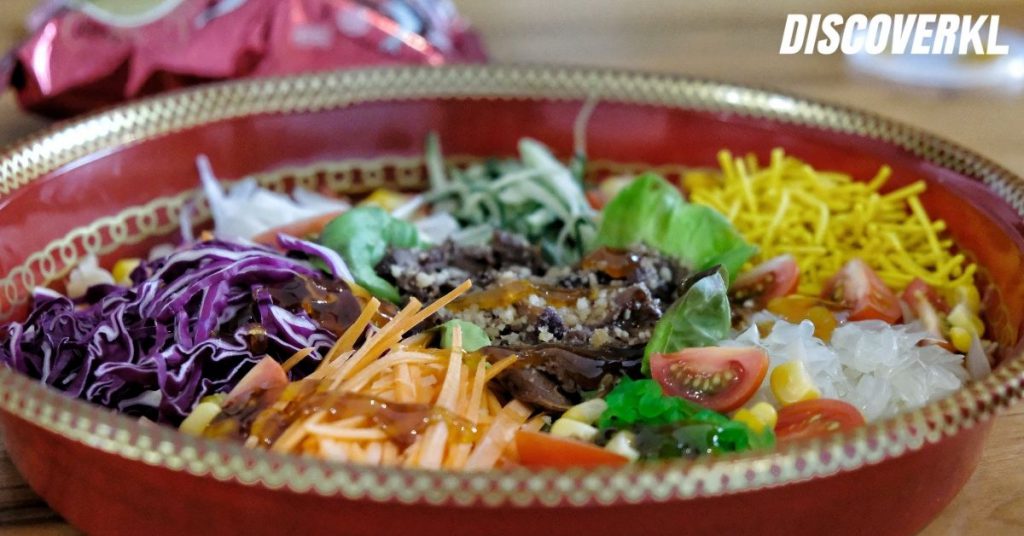 If your family prefers a less sweet and healthy version of a yee sang, and they eat beef, this is a pretty good contender. But for those who don't really like their greens and fibre (*cough* Sarah), then this one might taste a little too healthy, haha.
For family members who don't eat beef, you can opt for the smoked salmon yee sang instead.
Spicy Mussels: These are tender, juicy, and fresh, but be ready for a spicy kick. VX actually found this too spicy for taste and scraped off some of the sauce to enjoy the mussels on their own.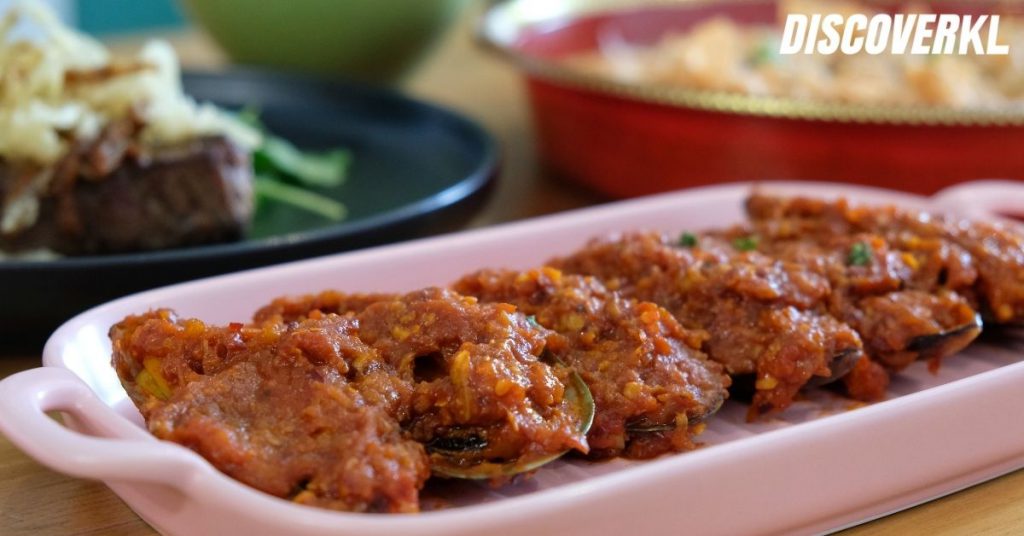 Sarah's other half however thought that the spice was just right and enjoyed it very much (in other words, he finished everything and Sarah didn't get a bite).
Caesar Salad: The sauce is thick and what we liked is that it isn't too overpowering and doesn't drown the vegetables. The croutons and cheese added a nice crunch and saltiness.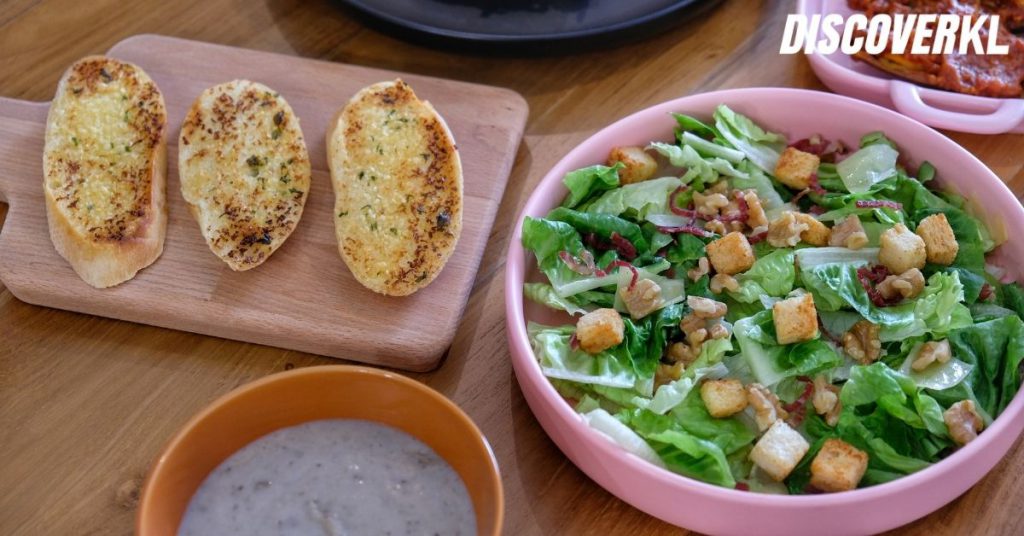 Mushroom Soup: Well-flavoured and easy to drink, but Sarah had hers late due to her delivery location (not the restaurant's fault, she lives far in Putrajaya), and unfortunately by then, the texture became a bit thick and goopy. Do eat this on time as soon as you get it, don't let it sit out, even if it's for photos. Alternatively, warm it up nicely so that the heat helps to reset its texture.
New Zealand Lamb Cutlets: The lamb is tender, well-seasoned and cooked just right. What we liked was the mint sauce, which packs a strong and fresh sour punch that really enhances the meat's flavour. We could have easily eaten 3 more!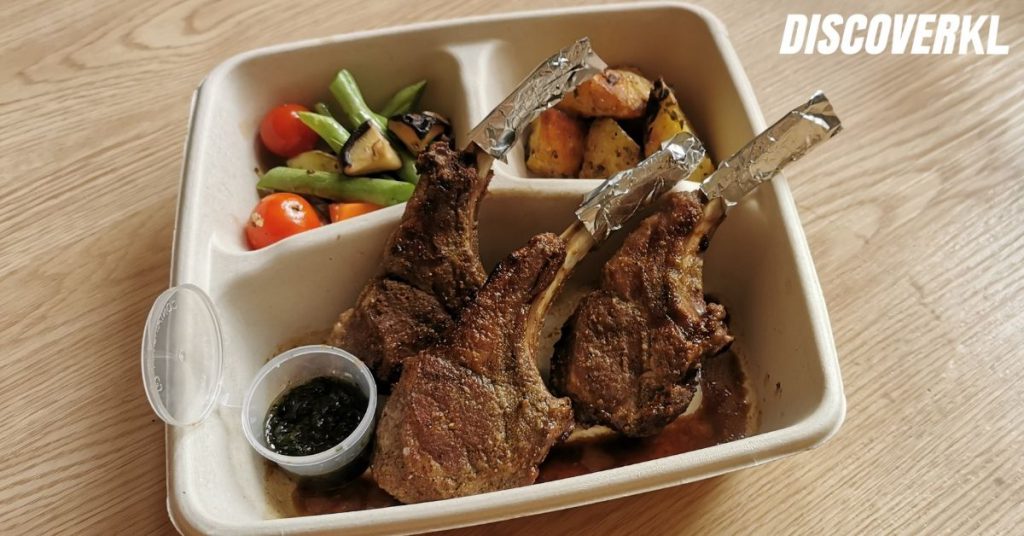 Aus Hereford Rib Eye: We requested for this steak to be cooked medium rare and Maria's SteakCafe did that perfectly. The inside was nice, pink with a slightly red centre and it was really juicy. The meat was seasoned well too.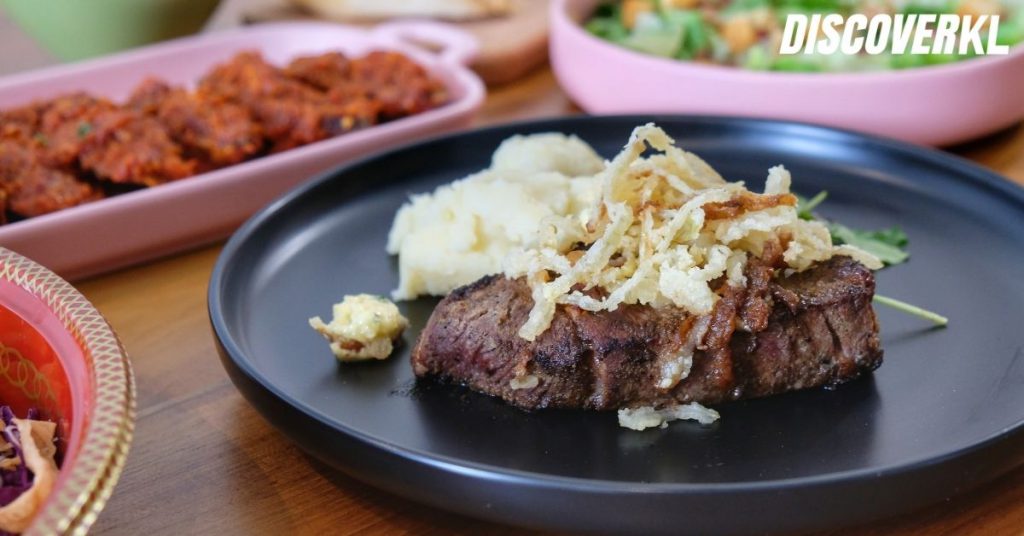 This is another thing that you shouldn't wait to consume. Or you can also heat it up by searing it on a smoking hot pan (smoke should be visible with the oil in the pan) for 30 seconds on each side.
Moist Chocolate Loaf Cake: Covered with a thick oozy chocolate, we actually found ourselves wishing for even more of the chocolate drizzle on top. Without it, the rest of the cake can be a little dry, so do help yourself to extra lashings of chocolate if you're cutting yourself a slice 😉 Or, here's a tip, heat your slice up in the microwave for just a few seconds, the warmth will help moisten it back up.
Do note that we only sampled parts of their menu, there are a lot more options available in various combos that you can check out.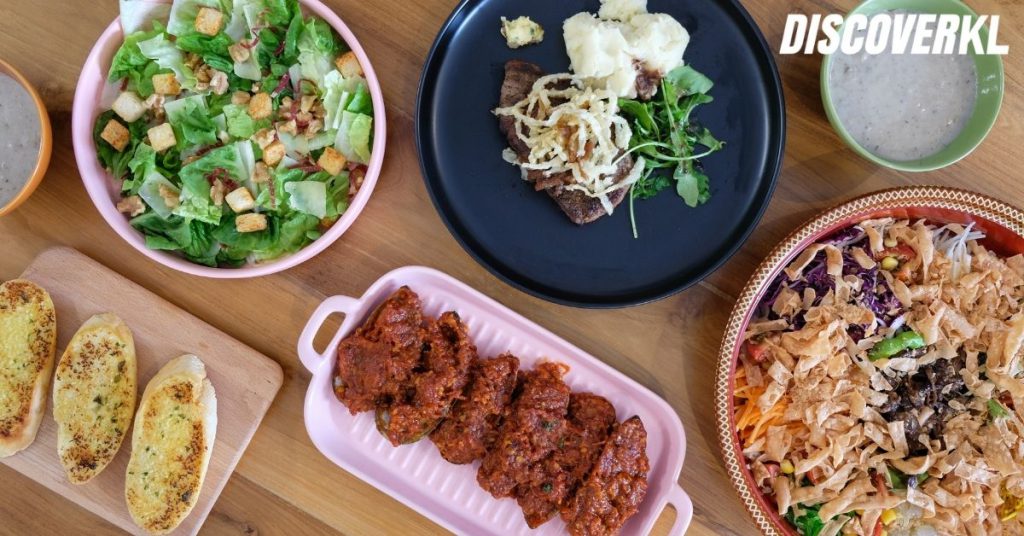 The CNY sets are available until the 26th of February and start at RM538 for 4-6 pax. This includes the Yee Sang, which you can also get on its own (RM68 for medium, 4-6 pax; RM98 for large, 8-10 pax). 
For anyone not having a family dinner and it's just you and your partner this Chinese New Year, the Valentine's Day set for 2 pax (RM200++) comes with a 4-course home delivery menu and is available until the 21st of February.
Order delivery on Beepit or find the individual contact details for the outlets here.