Plush seats and walls, gold accents, marbled countertops staffed by smiling hosts dressed to the nines that greet you as you walk in.
"Just like The Great Gatsby!" whispered someone else in my media group as we walked in.
The association isn't too far off. Like how the book created "an aftermath of wonder", Aurum Theatre hopes to do the same in the minds of movie-goers.
"We want to bring back the golden age of movie going," shared one of the team members who brought us around.
A trip to Aurum Theatre is meant to be an event, a highlight of a week or month, not just a casual gathering spot you'd meet friends at right after work. You could do that too of course, but at RM120 for a ticket (RM150 for the Getha Lux Suites), you'd probably not see it as a daily or even weekly indulgence.
Walk in, and you'd notice some of the basic accompaniments of the common cinema experience are noticeably missing.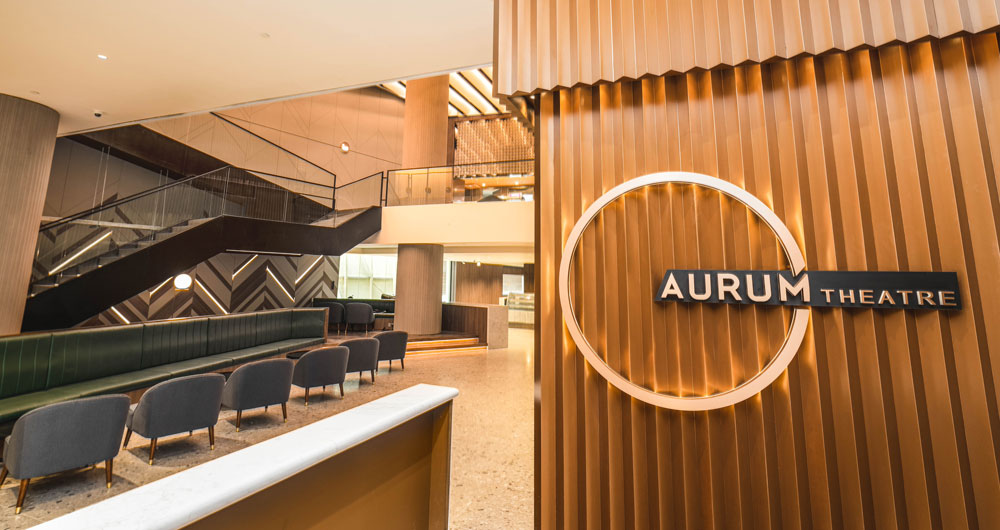 There are no large screens displaying movie times, or trailers, no over-bright promotional posters and movie names, and no ubiquitous ticket scanner personnel, ready to check the QR code on your phone.
Instead, at Aurum Theatre, entry to the cinema halls is dependent on your Aurum Pass, which you can purchase online, through the GSC App, at the Concierge Counter, or at the e-Kiosk.
The Pass includes a meal from Jin Gastrobar, a speakeasy-style restaurant that's located on the lower floor of the theatre area, past their wall of "movie posters" that looks like it was designed to be Instagrammed.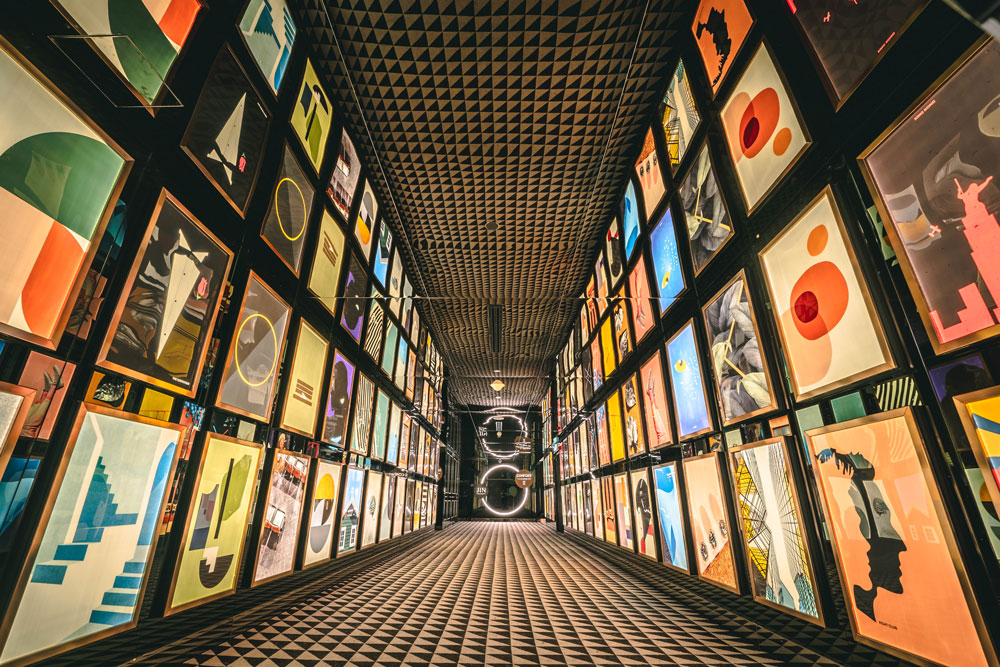 And that guess isn't too far off, as Aurum Theatre is meant to delight your visual senses and in this current generation, that means something that is worth Instagramming.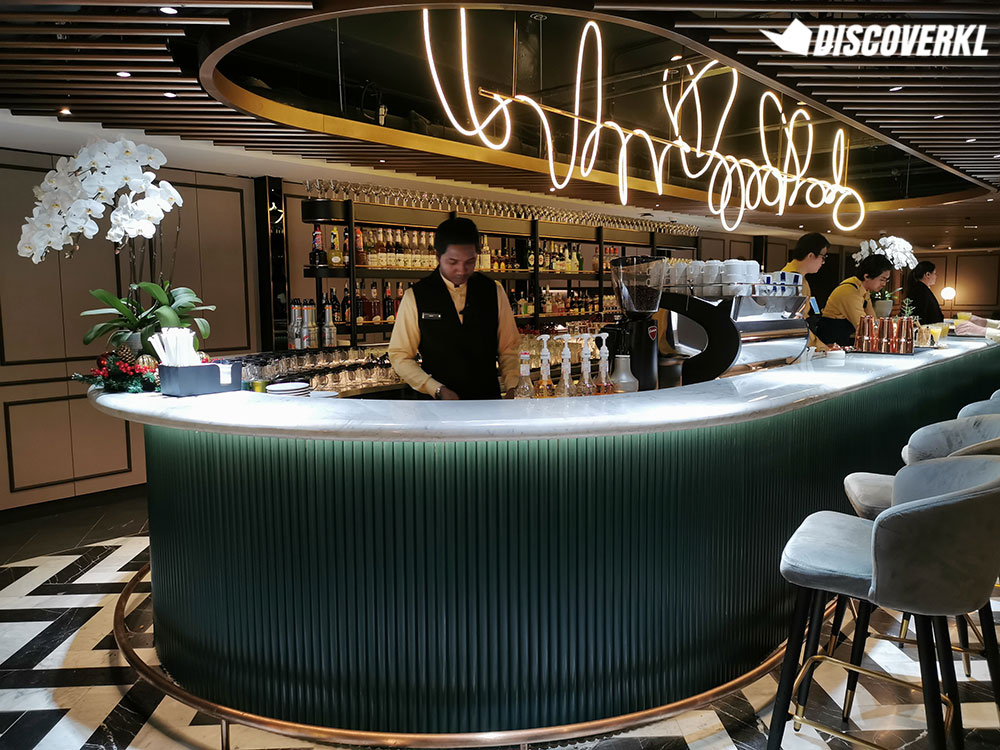 There are 7 halls in total at Aurum Theatre in The Gardens Mall, ranging from the business class-like Comfort Cabin halls, to 3 unique and one-of-a-kind Escape Studios.
The Comfort Cabins are meant to be more like the classic GSC Gold Class experience.

The chairs are adjustable, there are side barriers for privacy, and a soft fleece blanket is provided with every seat.

The first of the Escape Studios in Aurum Theatre was designed with hygge in mind, and is meant to look an feel like an "atas" minimalistic living room.

Escape Studio II comes with zanier colours, pop art and a neon sign. With the design as nod the the great Andy Warhol, you can also rent this hall (or any of the others) for special exhibitions or showings.

Fans of Wes Anderson might be drawn to Escape Studio III, a Grand Budapest Hotel-inspired hall, with its striped carpet and quirky colours.
One of the Escape Studios even comes with a LA-Z Boy rocker.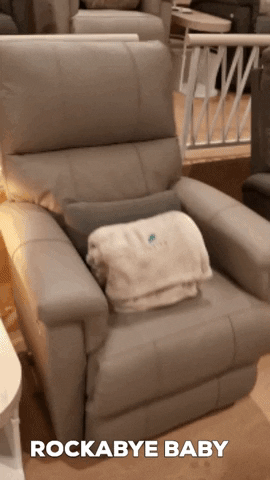 However, the hall we spent the most time in was the Getha Lux Suites.
The Full Luxury Experience
Cinema-goers are encouraged to head into Aurum Theatre early, in order to enjoy their dining experience at Jin Gastrobar before their movie. Alternatively, you can also choose to have the meal served in the hall as you watch your movie.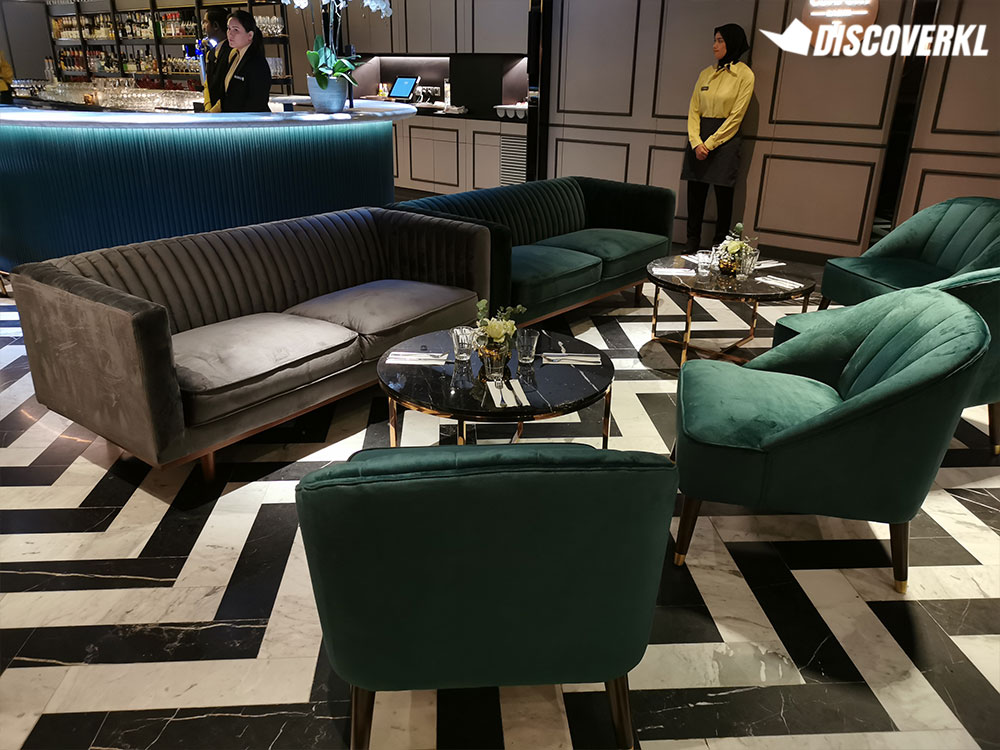 The Aurum Pass also comes with tea or coffee, which you can also tell the helpful waitstaff to serve to you inside the cinema hall.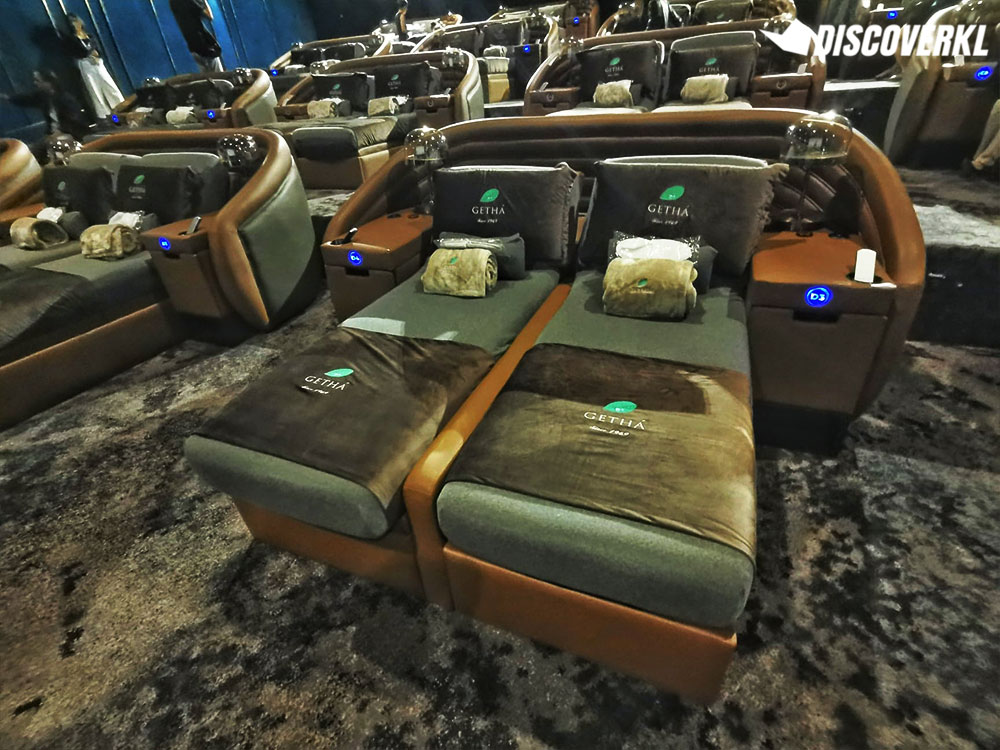 So let's address it: Are the chair-beds comfortable? Overly so, I may say.
In fact, I joked with my seat-mate that the danger would be falling asleep during the movie.
The chairs can fully recline, which does not help with the "this is a great space to nap" thought.
A special mention must be given to fleece blankets that are provided with every seat in Aurum Theatre. In the words made famous by Agnes of the Despicable Me movie fame, "It's so fluffy, I'm gonna die!".
As someone who is susceptible to the cold, cuddling up in the soft velvety blanket was bliss.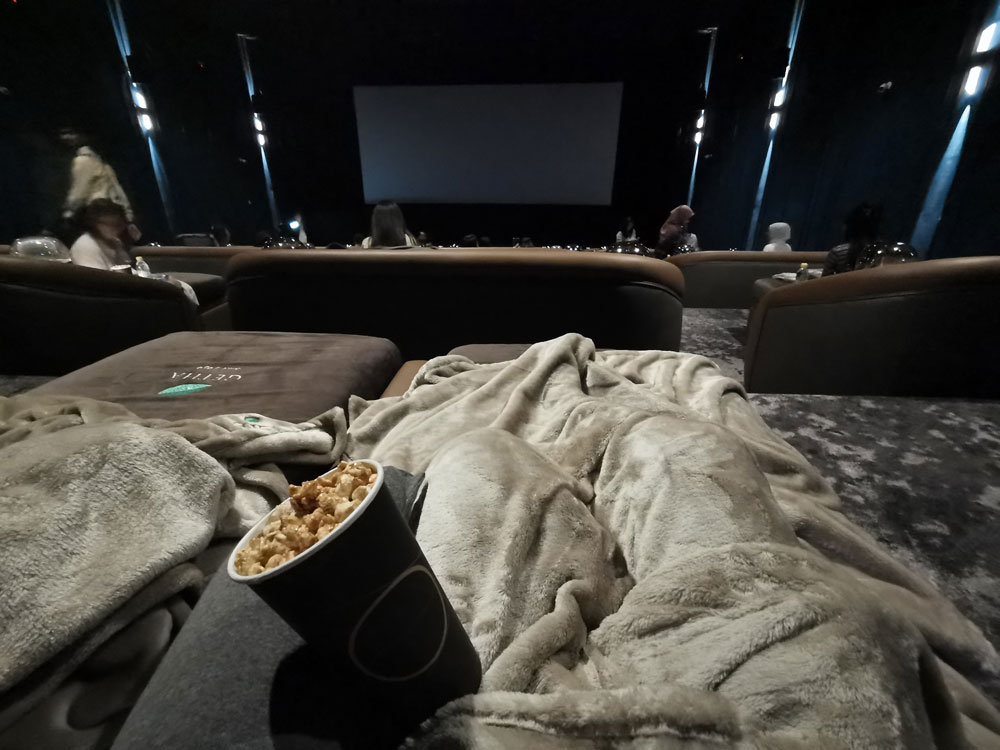 Getha Lux Suite I comes with Dolby Atmos, which is basically a surround sound system where multiple speakers are placed around the hall so that you have sound coming from every direction, which makes for a more immersive experience.
And if you're concerned about hygiene, the blankets and covers are changed after every session.
Final thoughts: Although buying a solo ticket is possible and even though the chairs are fairly wide, as someone who's quite protective of my personal space, I would not want to share these seats with a stranger by my side. There is no barrier or even an armrest between the two seats. So maybe go with a date, or a friend.
So, is a RM150 ticket at Aurum Theatre a #SaveOrSplurge? Here's a breakdown based on your spending category:
College/Uni Students: We seldom recommend splurging unless you're earning your own money. Maybe get a couple seat instead at a normal cinema, if you want to impress your date.
Working Adults: Treat yo' self for special occasions. We think having these sort of experiences adds a bit of spice to dates and anniversaries. We're often busy working, so dressing up nicely for a treat to the movies isn't such a bad thing.
Do you need that first-class flight? Do you need to eat in a fancy restaurant at least once a week? You may not need them but it's certainly nice to have them. Go ahead, you deserve it.
Aurum Theatre:
Address: FF-201, 4th Floor, The Gardens Mall, Mid Valley City
Tel: 03-7806 8888
---
#SaveOrSplurge is a DiscoverKL series highlighting the most luxurious makan experiences, activities, places and travel spots in and out of KL. Leave it to our team to find out if you should just "save your money" or "splurge all the way".