When you're flying from one place to another, usually your mind is set on the destination. What happens in between doesn't really matter, as long as you get to where you want to be.
But, having comfort and convenience in the mid-points of your travel do make a difference; have a bad transit experience, and you could reach your dream holiday grumpy, frumpy and in no mood for the joy to come.
We were invited by KLIA2 to check out precisely what they have prepared to make the travelling through their space as smooth and comfortable as possible. With an opportunity like this, we couldn't resist making a little scenario out of it.
In our fictional travel story, we're on our way to the holiday destination of our dreams, but because of a booking error (on our sides, looking at you, Sarah), we found ourselves in KLIA2 for a day. Of course, excited to travel, we'd also be documenting what we'd do, and take some OOTD shots while we're at it.
Here's what we did.
Disclaimer: We received security clearance and had permission to be in KLIA2 as well as the attached Gateway Mall for the following shots.
After a long flight, the first thing we wanted was to freshen up.
KLIA2's shower facilities are roomy and very well-maintained, and you can find them right next to the Domestic Departure Hall entrance.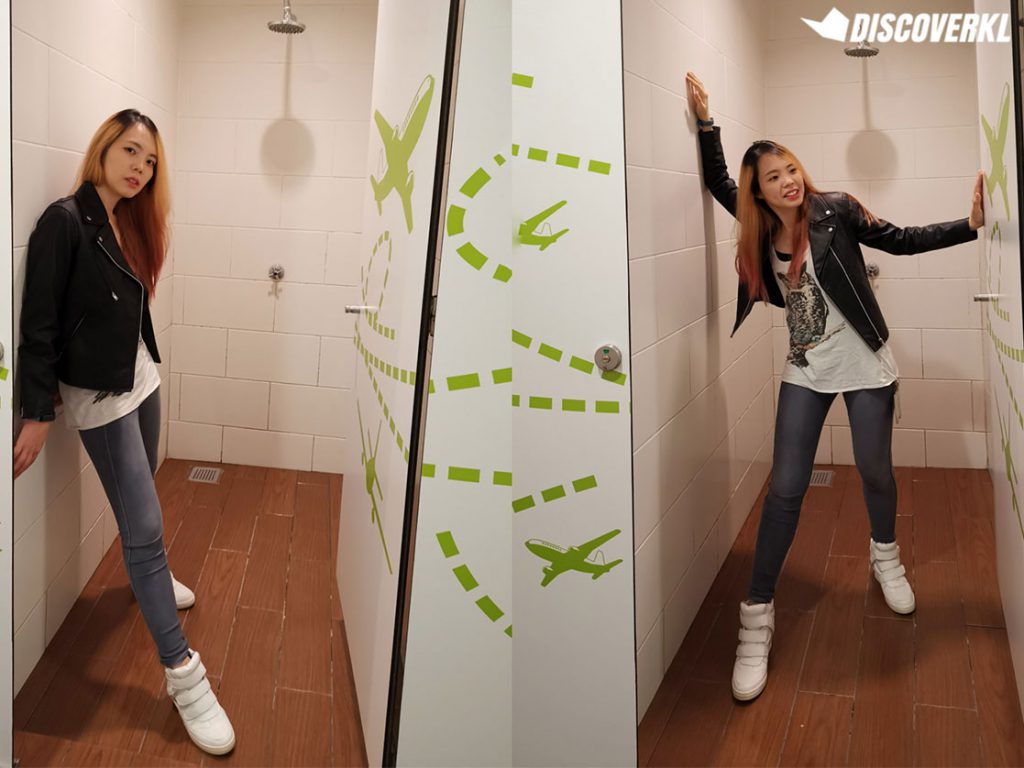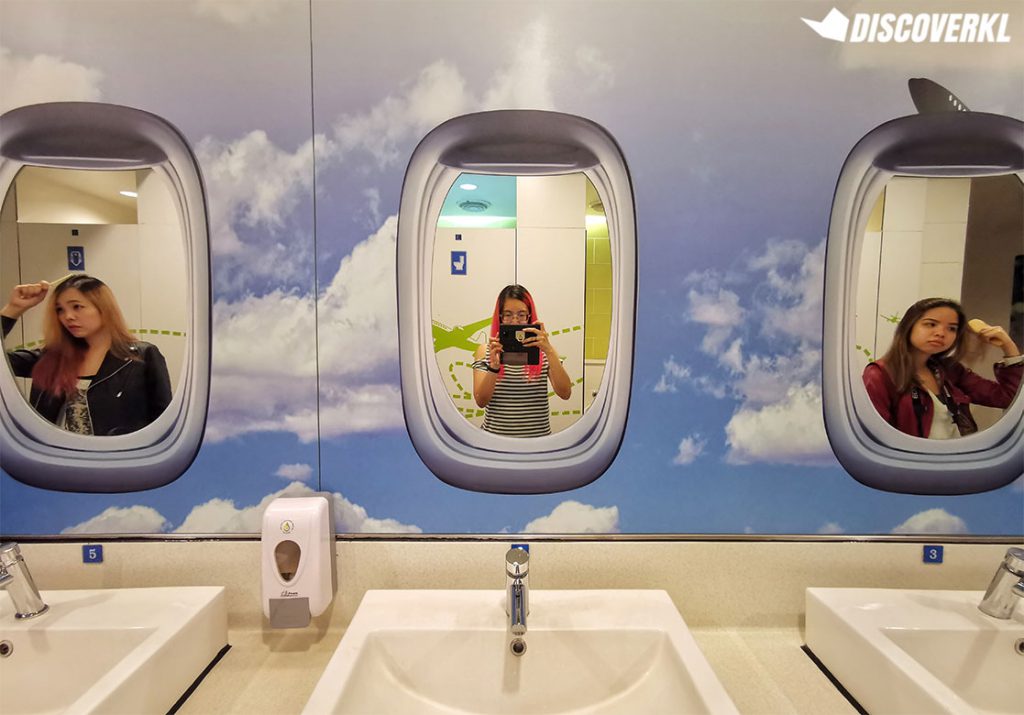 After washing up, we wanted to have a rest. We got a little bit of help from the friendly Airport CARE Ambassadors. You'd recognise them by their huge "ASK ME" or "HOW MAY I HELP?" sashes. We were told that they are meant to assist travellers with queries on flight information, departure and arrival services, airport facilities, and even commercial outlets.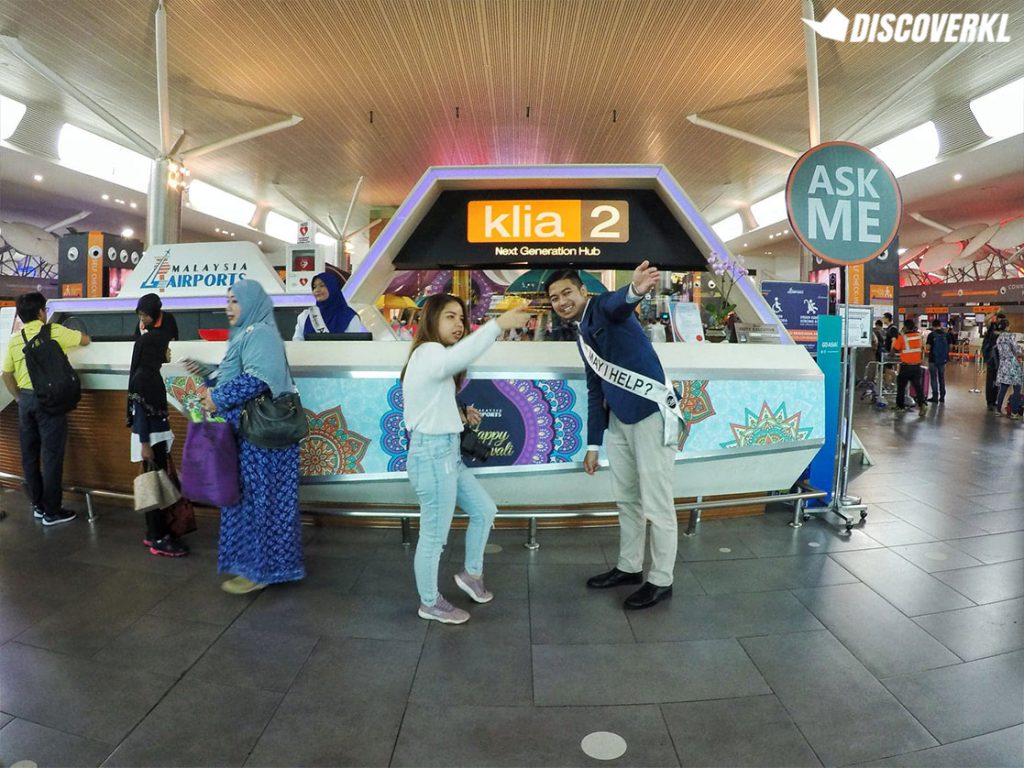 They're really friendly and thanks to their help, first among the options we checked out was Capsule by Container Hotel.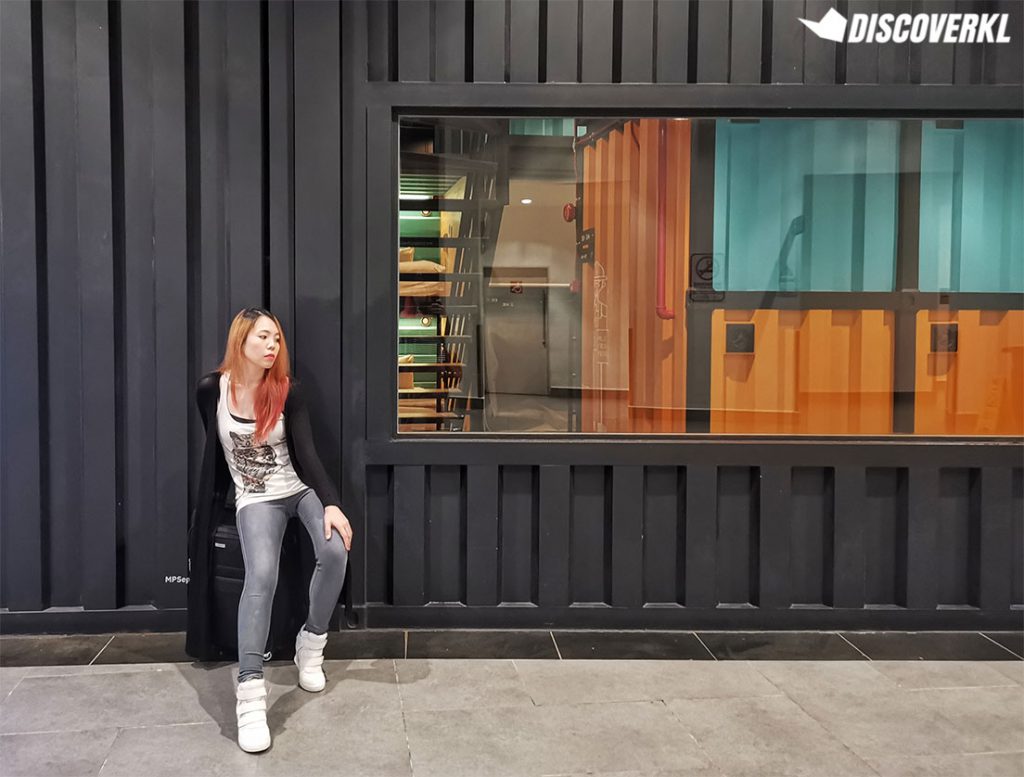 You can book in 3, 6 or 12-hour stays. Rates vary from day to day; that day a single capsule for 1 was about RM100 for 3 hours.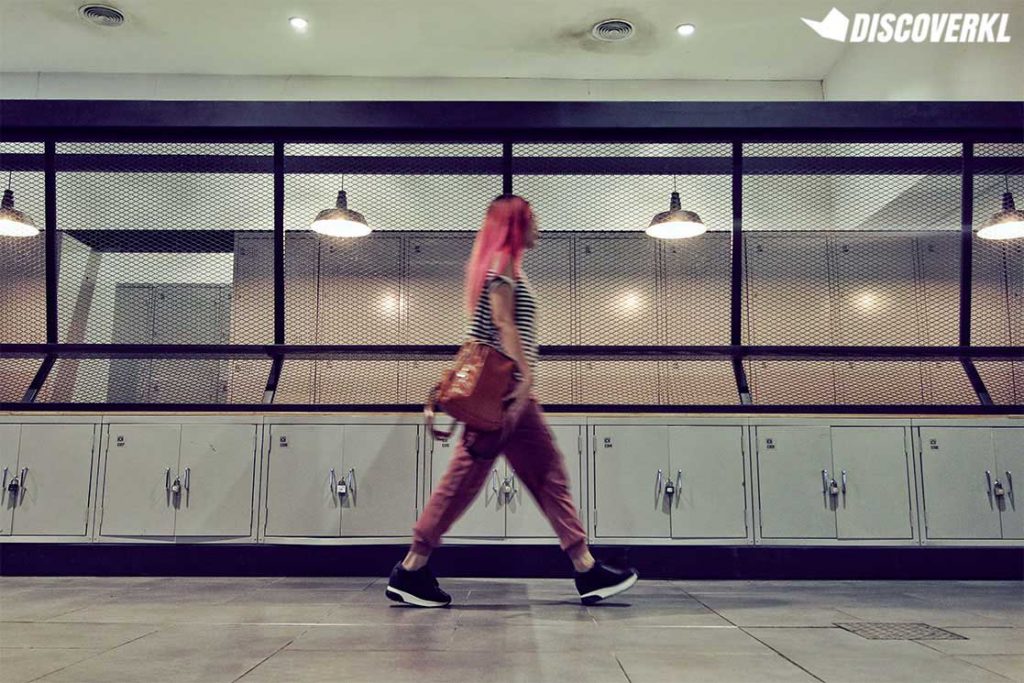 But our group of 3 was looking for a little more privacy and a little more space. So we headed into the International Departure Satellite Building and checked into Sama-Sama Express. A standard room goes for about RM291 for 6 hours. Plenty of time to rest our tired bodies, catch up on some reading, and pass some time.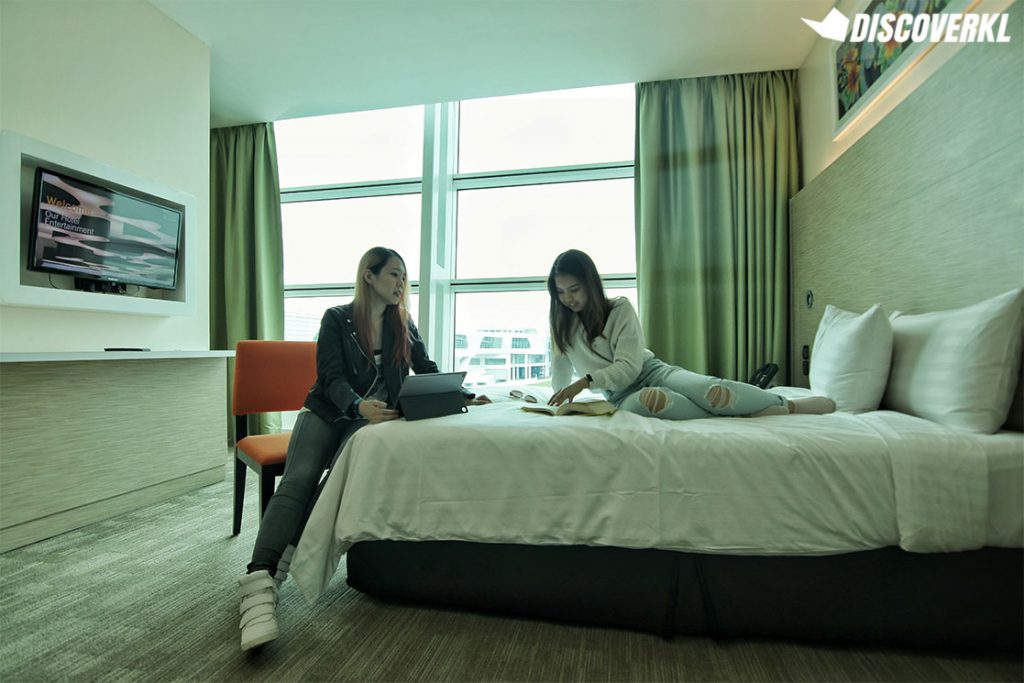 6 hours later, food was on our minds but we had a problem.
There were Too. Many. Choices.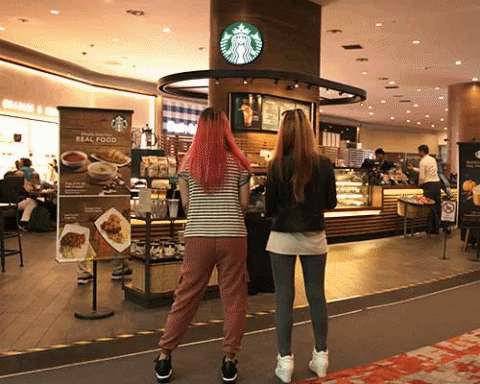 One of our group is actually on a ketogenic diet, and she was pretty relieved to find that she had quite a few non-carb and non-sugary options available.
Now satiated, we had a bit of time for sightseeing, duty-free shopping, and also to figure out those OOTD shots.
Our first stop: the Skybridge, which connects the Departure Hall at Main Terminal Building to the Satellite Building where the international departure gates are.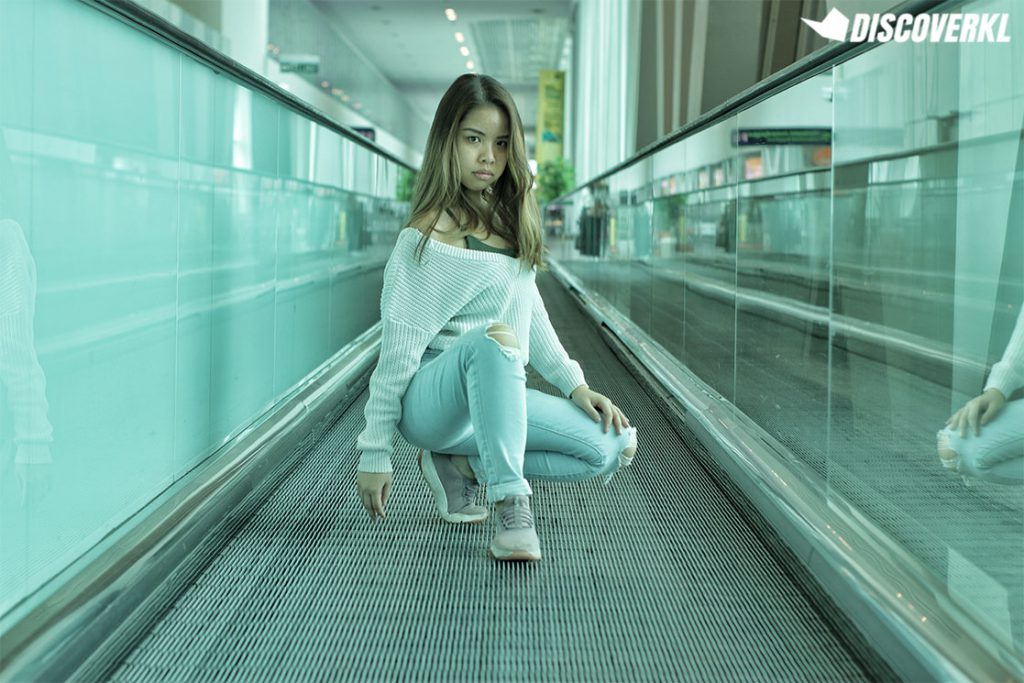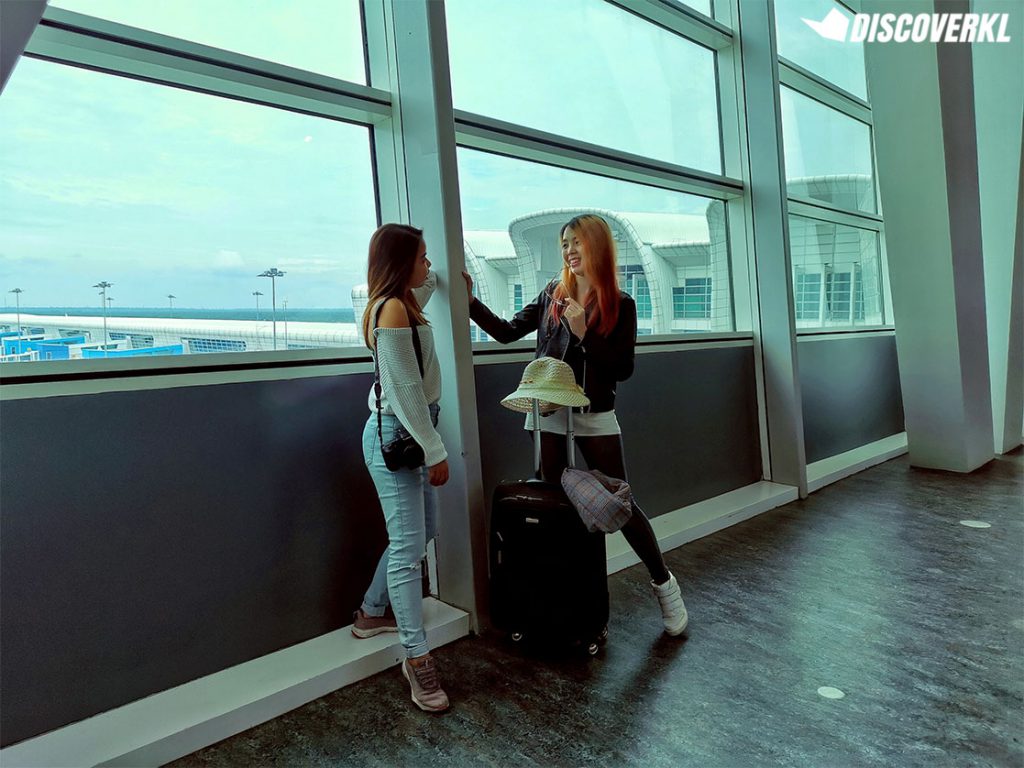 We also got to hitch a ride on the airport buggy, after we were tired from the walking and window shopping.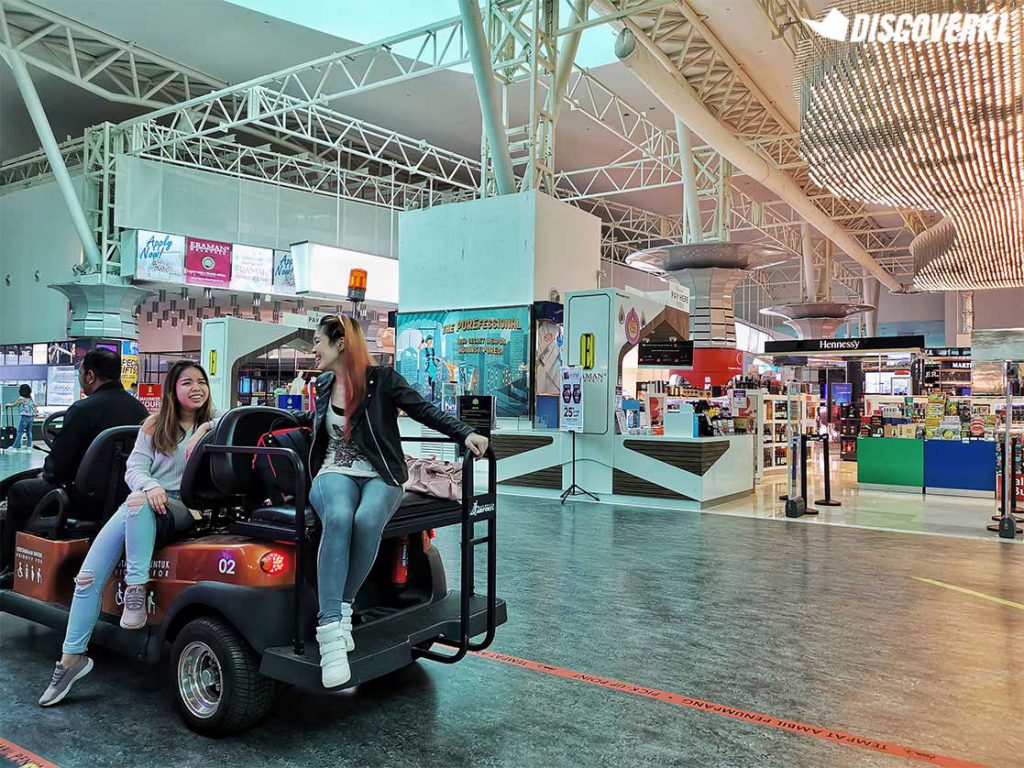 In between, we'd also just metaphorically prop our feet up at one of the many seating areas (and please don't put your shoe-clad feet on the chairs, that's just bad behaviour!).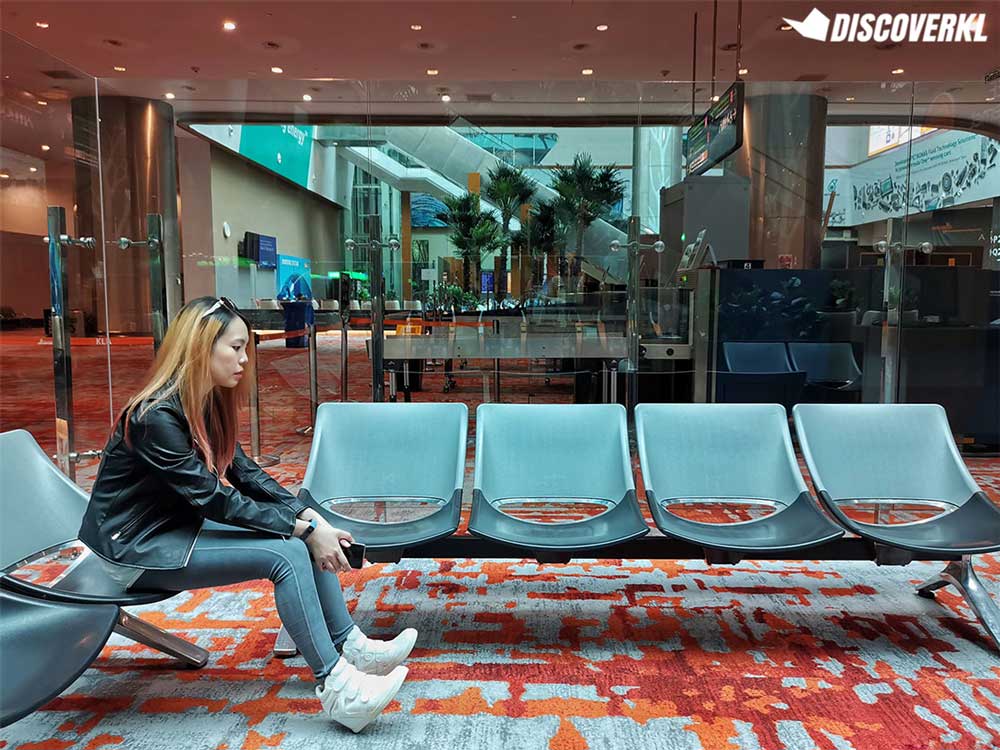 One place we wanted to check out was the Movie Lounge, which comes completely outfitted with massage chairs so that you can get ultimate relaxation while enjoying a show. It's open 24 hours, by the way 😉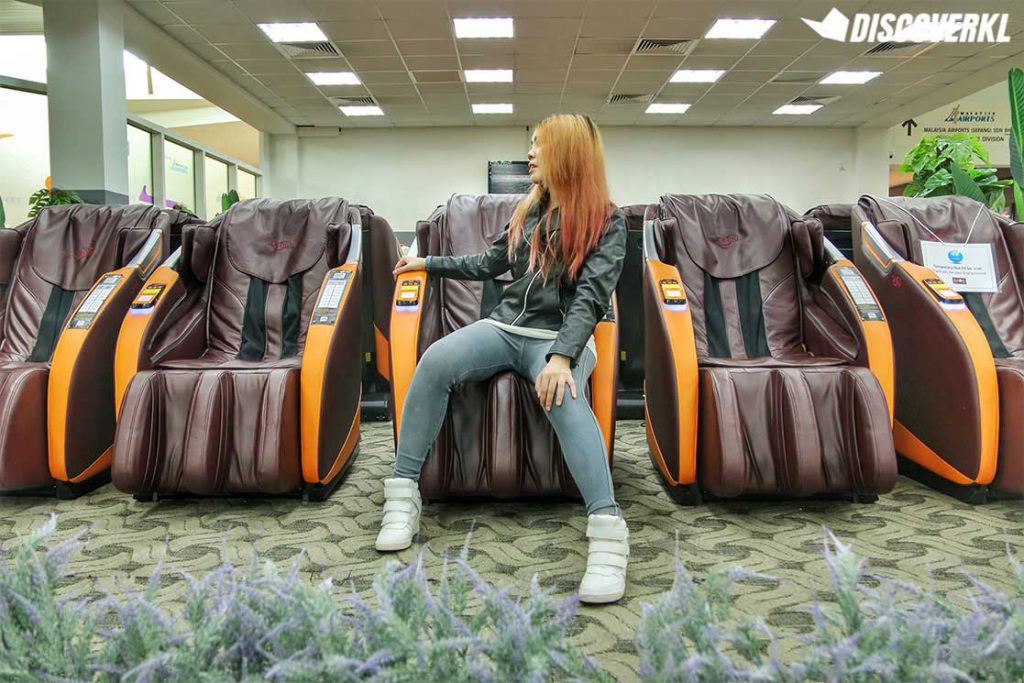 On our way out, the bubble tea addict in me couldn't resist the siren lure. And there were a lot of bubble tea stores to choose from in Gateway Mall: Regiustea, Chatime, Tealive, Daboba, Xing Fu Tang, and Gong Cha were all within minutes of each other.
I went with an old favourite: the lychee sago tea smoothie from Tealive.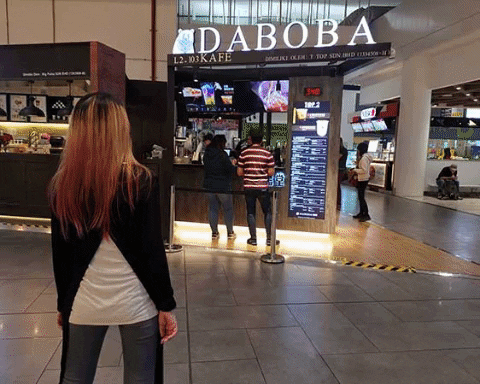 My cravings satisfied, we went back home well-rested after our "travels". Thanks for hosting us for the day, KLIA2!
You can check out more info on KLIA2 and its many facilities here.
This article was written in collaboration with KLIA2.