Spill The Dish is a DiscoverKL series where we get local restaurateurs to spill the dish on their signature dishes, including how it's made and what inspired them to put it on the menu.
---
Started in 2014 out of a wagon that soon upgraded into a food truck, Little Fat Duck has been serving delicious and affordable Italian and French cuisines in Subang Jaya.
Four months later, their first brick and mortar store hatched in 1Utama Shopping Mall. Currently, they've spread their wings across the Klang Valley with 8 outlets serving halal-certified pastas, chicken confit and meatballs.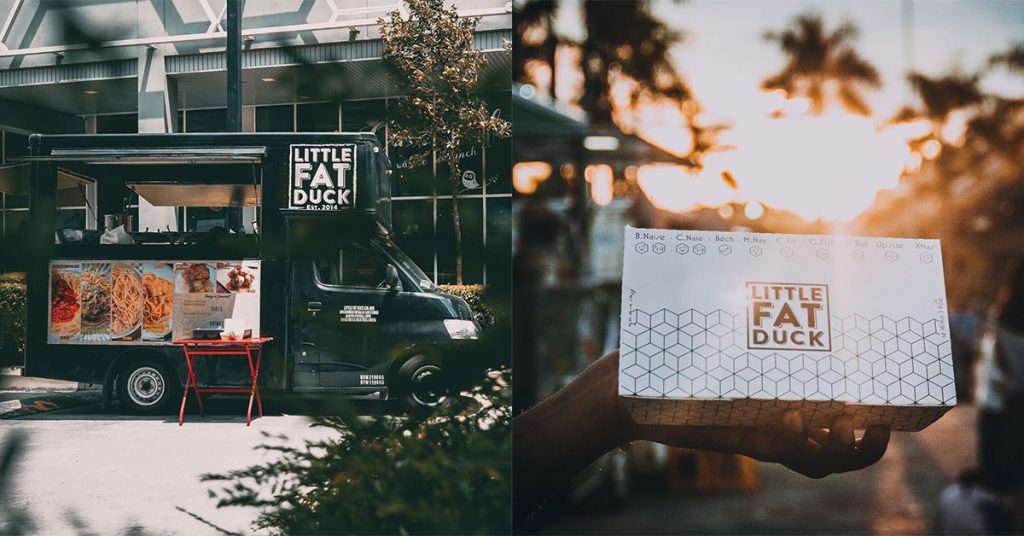 Till this day, they're known for their affordable pastas with the bestseller being their Chicken Mushroom Mornay. It's creamy and silky but cheesier than the regular carbonara.
According to them, the taste of familiarity and localisation is what makes their pastas highly addictive and sought after.
Having survived five years in the cutthroat F&B industry, Little Fat Duck reportedly sells over 1,000 plates of pasta a day and have nailed it in terms of portion, taste, and service.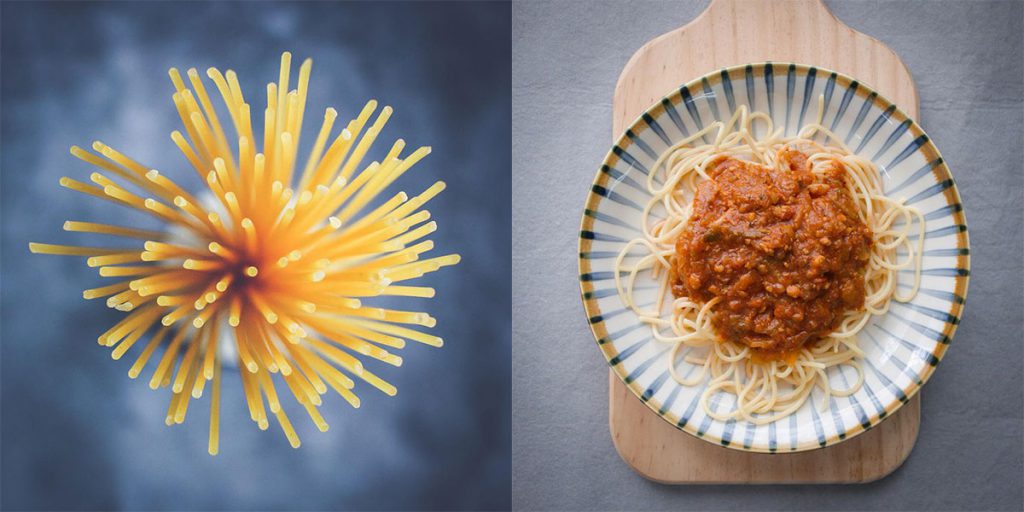 Here are some facts about Little Fat Ducks pasta dishes:
Their pastas are purchased from Italy
The spaghetti is made from semolina, all-purpose and high-protein flour
Each pasta serving contains 130g of spaghetti which adheres to the standard orders in Italy
Sauces are cooked fresh daily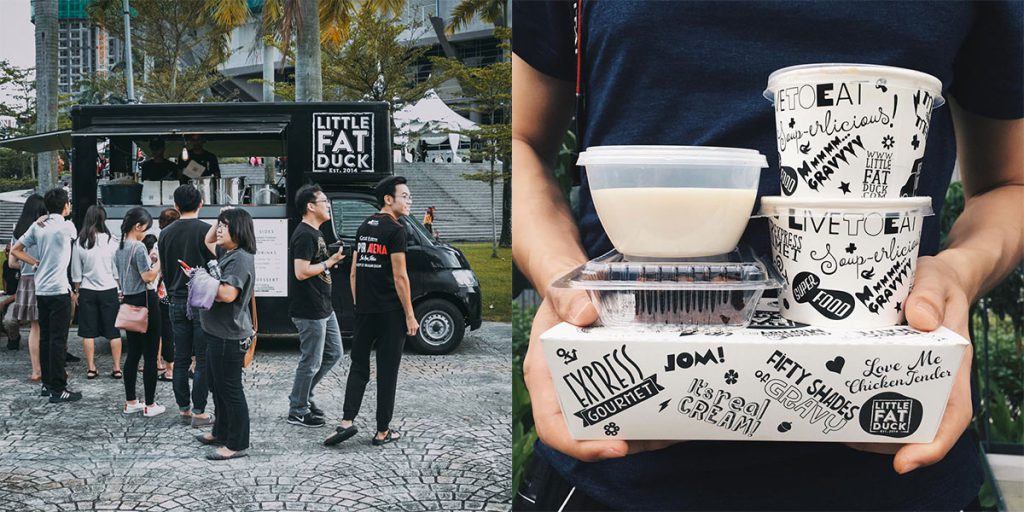 Being one of the main pasta-based eateries in the Klang Valley, Little Fat Duck focuses on quality over quantity. The team shared with us that every new dish goes through 5-6 rounds of R&D to achieve the desired outcome.
They would then slowly introduce it to the market, one outlet at a time.
As for maintaining the quality of their spaghetti, a strict SOP is adhered to including cooking it in olive oil and drizzling it again in olive oil after cooking. This ensures that the pasta stays soft and doesn't clump together.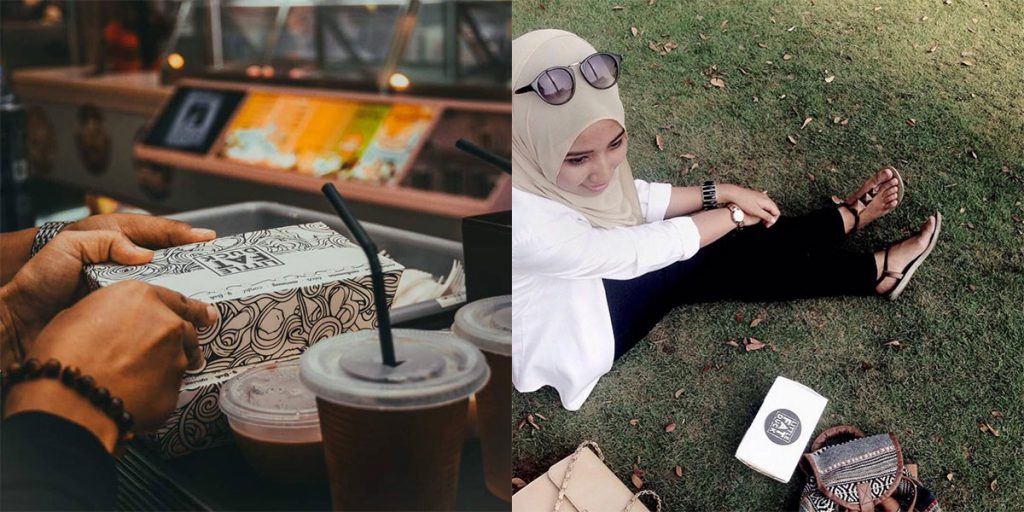 Even their boxes are selected for quality and durability for portability without bleeding out oil all over your hands and tables.
But let's be real. Malaysians are suckers for cheap and delicious food. Realising this, Little Fat Duck leveraged on our kiam siap (stingy) and tamchiak (greedy) spirits by having daily pasta dishes for only RM6 a serving.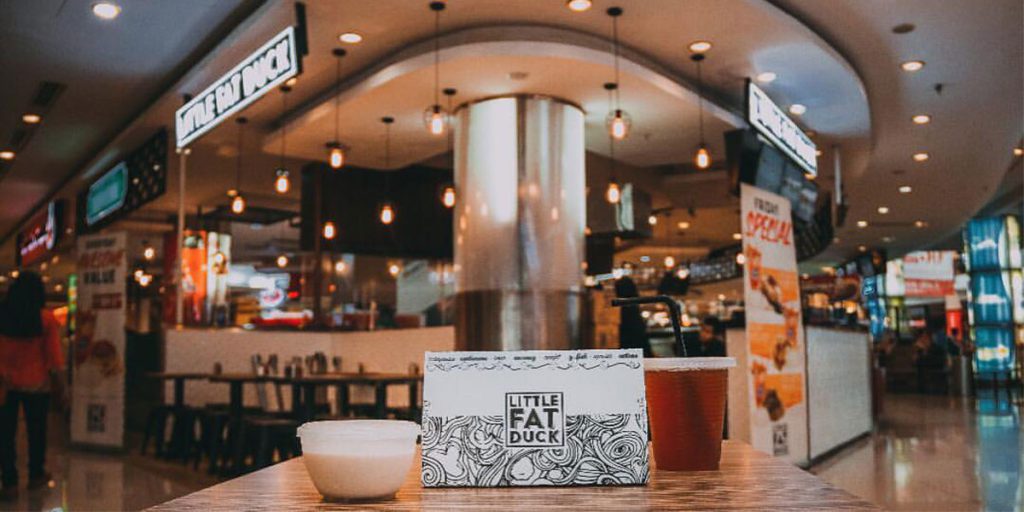 Placing themselves in malls such as MyTown, 1Utama and Evolve Concept Mall where satisfying meals below RM10 are rarity, creates a unique supply and demand for them.
Plus, they are also able to use high quality ingredients at a lower price by buying them in larger bulks.
To experience them turn uppity, expensive French-Italian cuisines into daily fun, accessible and affordable meals for all, follow their Facebook page and locations here.
Little Fat Duck
Website: Little Fat Duck
Tel: 03-7887 1859
Feature Image Credit: Little Fat Duck