I remember the last time I counted calories.
I was fresh out of high school and stepping foot into college for the first time, I wanted to feel like the best version of myself (as we all should).
Calorie-counting was the 'in' thing back then and that was what I tried.
I counted calories for perhaps 6 months of my life. And ironically, it was also when I was at my heaviest.
To be fair, perhaps, I wasn't aware of the right portion sizes or my calorie-counting just didn't add up properly (till this day, math is still not my strongest suit).
Still, a pudgier person staring back at myself through the mirror was enough for me to never count calories again.
Recently, Wisecrafters, a local business with an emphasis on healthy meals, challenged me to go on a meal plan that's just slightly shy of 1,500 calories, for an entire day.
These meal plans were crafted (pun intended) with the aid of nutritionists in order to help one to reset their body prior to events such as weddings or during the post-holiday period.
I went with the meal plan catered for females (men have a slightly higher calorie-plan at 1,800-2,000 calories per day).
Admittedly, I was worried that I would be hungry by the end of the day or that I wouldn't be left satisfied by the meals I had. Still, as I actually enjoy the sort of healthy meals that Wisecrafters creates, I was excited to give them a go.
1. 10.10am: Pitaya Kefir Parfait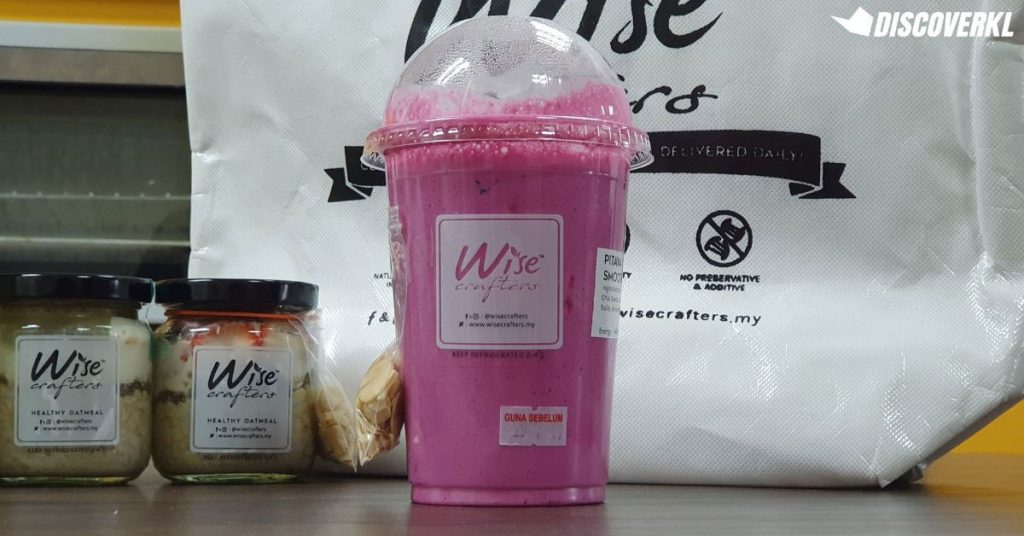 My day started with me tucking into a bright purple bowl in excitement, only to be met with a surprise (but not necessarily the bad kind).
My first bite confirmed that this is not, by any means, a sweet bowl and the flavours came as a tangy surprise.
In actual fact, the tangy flavours are derived from the milk kefir, which aids in digestion.
As it was my first time trying the probiotic, it took me a while of getting used to it but midway through, I appreciated the tanginess as the fruits used in the bowl already helps to sweeten the dish so there was no need for the base to be too sweet as well.
Ingredients: Milk Kefir, Dragon Fruit, Blueberries, Banana, Almond, Energy Balls, Raw Honey, Coconut Flakes & Organic Oats
Calorie Count: 494 calories
Satiety Level: 6/10
2. 12.35pm: Zesty Mustard Quinoa Bowl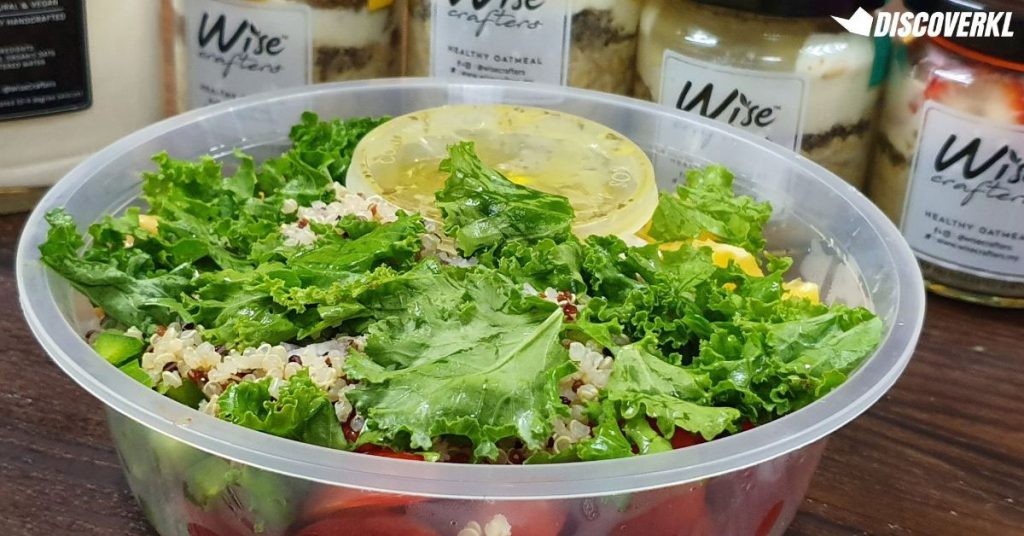 The colleagues went out and "tapau'ed" their lunches and within 10 minutes, our office dining area began to smell of chicken rice and beef noodles. I couldn't help salivating as I looked over at their dishes in envy.
Mine was clearly the healthiest of the bunch, with pretty much the colours of the rainbow in a single bowl.
"Mine looks really healthy," I told them sadly and by now, I was really experiencing the reset that this diet was purposed for.
I was craving an extremely salty, filling meal and I was initially doubtful on whether this bowl would be able to satiate my hunger.
The nutrient-packed chickpeas did its job well though, and there was also a good amount of quinoa in my bowl, rather than just a mere sprinkling.
These helped keep me fuller for longer and I also enjoyed the zesty mustard which, according to Samantha of Wisecrafters, is made of cold pressed orange and lemon juice, along with mustard.
Ingredients: Organic Quinoa, Orange, Chickpeas, Cherry Tomatoes, Peppermint & Capsicum, with Lemon Mustard Dressing
Satiety Level: 8/10
Calorie Count: 546 calories
3. 6pm: Almond Oatmilk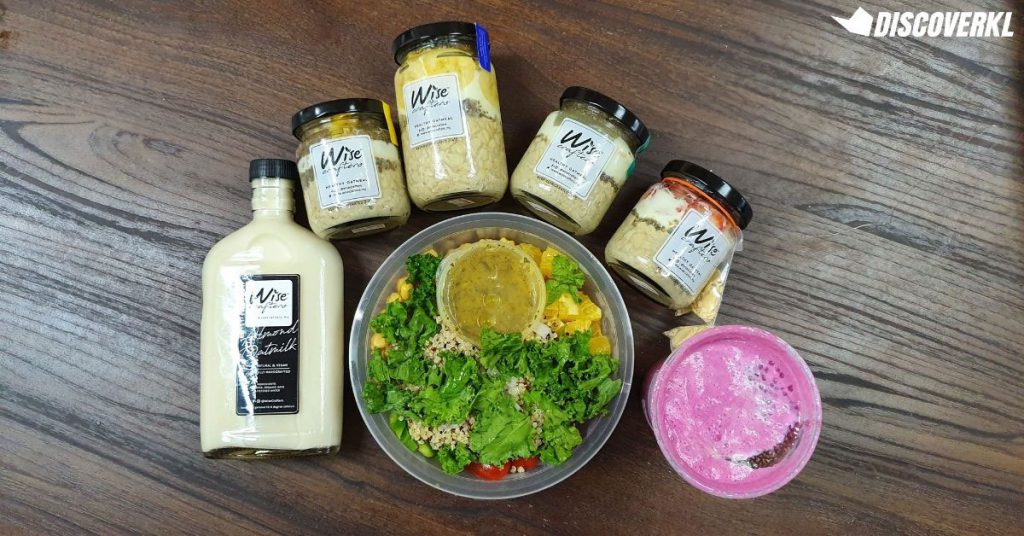 I'm used to grabbing a snack by the 4pm mark but the quinoa bowl actually allowed me to remain satiated till my next snack at 6pm: Wisecrafters' almond oatmilk.
I've tasted plenty of almond milks before and this by far is the least creamy and it wasn't sweet at all. In fact, as there's no sweetener in this, it's relying purely on the sweetness derived from the soaked almonds and oats.
"This is a good drink for those with lactose intolerance," Samantha told me, and having found out recently about my mild lactose intolerance, I was starting to appreciate this drink more.
I did point out to Samantha the slight sedimentation at the bottom of the bottle that I could not get to, despite shaking the bottle several times.
Samantha told me that this is perfectly normal. "Emulsifiers are usually used in store-bought beverages to prolong their shelf life but not ours," she explained. That is why the drink is to be drunk immediately or within 2-3 days time.
Ingredients: Raw Almonds, Organic Oats & Pure Filtered Water
Satiety Level: 5/10
Calorie Count: approximately 70 calories
4. 7.35pm: Zesty B&B Oatmeal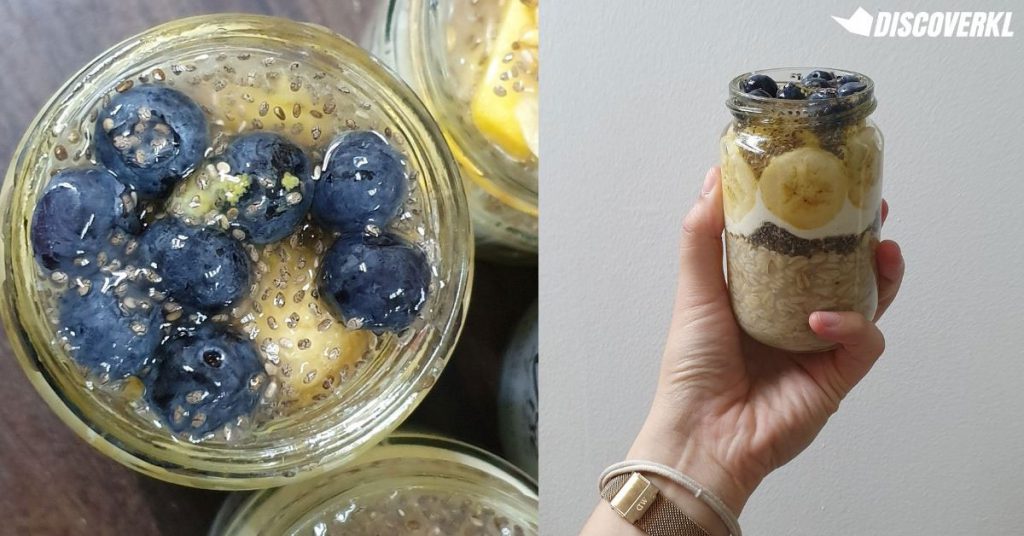 Dinner was one I was admittedly not quite as excited for simply because I look forward to coming back to home-cooked food and because I rarely (read: never) have sweet dinners.
This felt more like a breakfast meal for me. Still, it's nice to have a lighter dinner for a change, considering how my dinners are typically of a larger portion and made up of hearty proteins.
According to Samantha, oats are chosen for the dinner meal as they contain serotonin and aid in better rest—bananas too. "It's also a natural form of carbs which is easily digestible. We would suggest having something light for dinner so your body doesn't have to overwork just before bedtime," Samantha noted.
Though the meal was filling, I did feel hungry after dinner. When I pointed this out to Samantha, she mentioned that she would've picked a heartier dinner (like the Avocadian) if she knew that I usually had bigger dinners.
As Wisecrafters tries their best to accommodate to their customers' dietary preferences as well as typical daily calorific count, you'll be able to enjoy tailored meal plans that suit your lifestyle and preferences.
Ingredients: Banana, Blueberries, Lemon Zest, Organic Chia Seeds, Greek Yogurt, Honey, Soy Milk and Organic Oats.
Satiety Level: 9/10
Calorie Count: 313 calories
This clean eating meal plan was meant to reset my body and I do believe that it has served its purpose because I felt less bloated throughout the day and enjoyed better rest that night too.
By restoring my body with power-packed nutrients from the likes of the quinoa and chia seeds, I did feel better throughout the day.
However, if I were to try this meal plan again, I would hope to see more ingredient variations considering how 3/4 of my meals contained oats in them.
If there were an option for a savoury dinner, that would be much appreciated too as most Malaysians I know enjoy a savoury dinner, myself included, and it personally felt odd having "breakfast food" as my final meal of the day.
The portion-size for dinners could be increased slightly as well considering how I did feel a little hungry about 30 minutes after having my dinner.
When I shared this with Samantha, she wasn't surprised. "65% of our customers feel satisfied with the current portion size while the remaining 35% are separated into 2 groups. The first 20% are light eaters and they can divide our daily meal plan into 2 days. The final 15% require their portion size to be increased by 130%," she said.
I definitely fall into the 15% category.
While this meal plan consists of anywhere between a single day up to several weeks, and there are customers who subscribe to monthly meal plans, I'd suggest beginners to start slow and either opt for a one-day or one-week meal plan.
This reset challenge would be ideal for those who do not want to go on a juice cleanse but would prefer something more satiating and nutritional.
"It's more sustainable to go on our meal plans and you can still eat. This is good to try after a holiday-period when you just want to reset your body," Samantha shared.
If you're keen to give Wisecrafters a go, click here.
Wisecrafters
Website: Wisecrafters
Tel: 012-3452134