The smell of a new book, leafing through the pages and absorbing the neat Baskerville font—these are all experiences in itself for bookworms and I can absolutely relate.
Whether it's a bookstore or library, bibliophiles can spend hours browsing through the aisles, gently brushing their fingers against book spines.
Here're 8 gorgeous literary havens that bookworms would fall in love with.
Libraries
1. L45 Kurau Community Library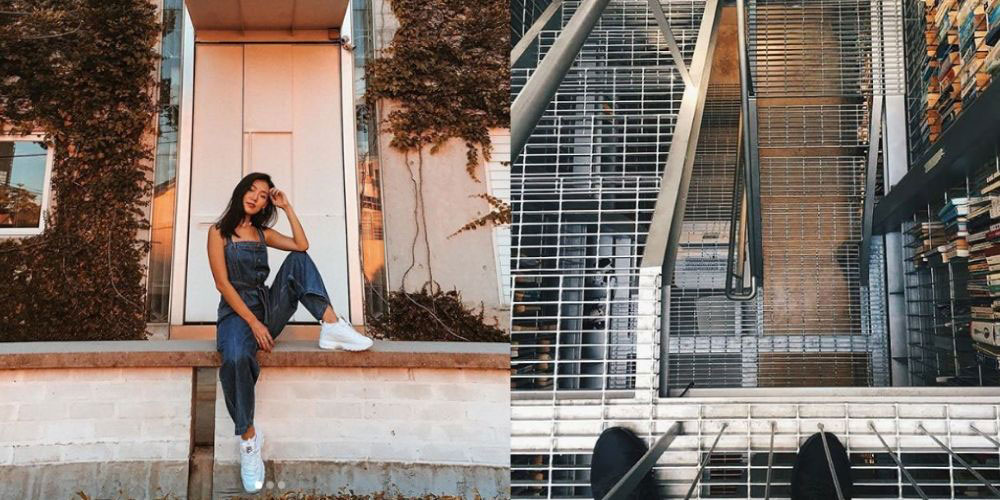 Growing up in musky-smelling libraries with archaic architectural designs, I can safely say that Kurau Community Library is akin to its hipster sibling and it's solidified itself as a place for your 'gram.
A clean industrial vibe meets an entrance decked with greenery. Comfy beanbags replace structured chairs and tables and you can even take a seat on the metal stairs. As this space is only open for 4 hours, 6 days a week, we'd suggest coming in early to avoid a crowd.
Hours: Tuesdays-Sundays: 3pm-7pm, Closed on Mondays.
Address: 45, Lorong Kurau, Taman Bukit Pantai, 59100 Kuala Lumpur
Website: L45 Kurau Community Library
2. Little Giraffe Book Club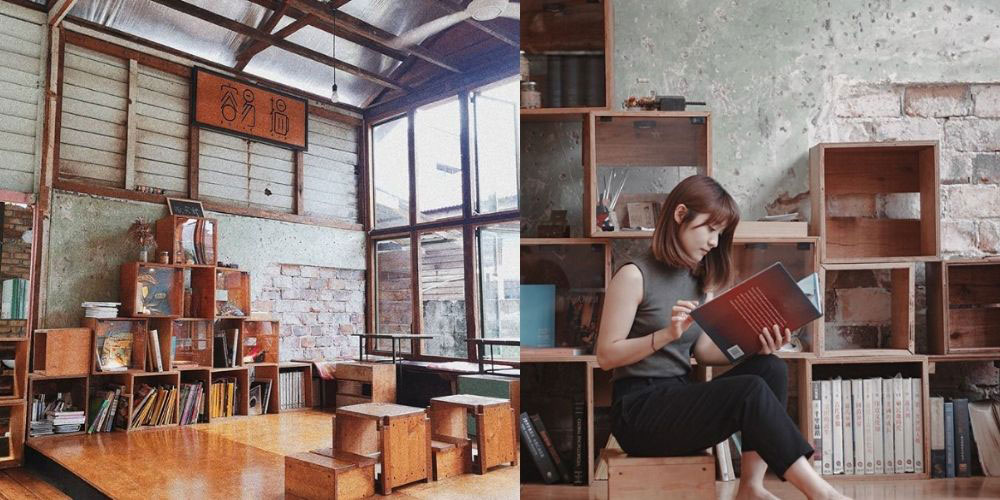 This 8-year-old library might be built with little ones in mind but that shouldn't stop older siblings or parents from sticking around while the kids flip through books.
Evoking a sense of nostalgia, Little Giraffe Book Club feels like a visit back to the grandparents', what with the vintage designs. Workshops and open book reading sessions are held regularly throughout the year and there are also old school board games to enjoy here.
Hours: Wednesdays-Saturdays: 12pm-10pm, Sundays: 12pm-7pm.
Address: 1101, Jalan Cheras, Batu 11 Cheras, 43200 Selangor
Website: Little Giraffe Book Club
Tel: 012 6322955
3. Rumah Attap Library & Collective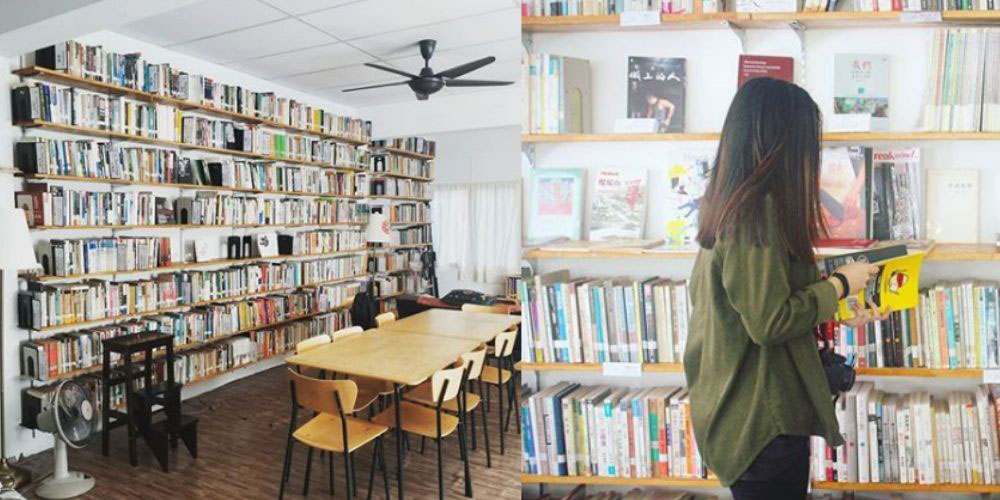 This library was founded back in 2017 and it was converted from old shophouses in the 1950s. Containing both English and Chinese literature, Rumah Attap Library & Collective hosts the occasional workshop and forum. Ultimately, what makes the space unique is the fact that it feels cosy and intimate.
Hours: Saturdays-Sundays: 11am-7pm, Closed on weekdays.
Address: 84c, Jalan Rotan, Off Jalan Kampung Attap, Kuala Lumpur
Website: Rumah Attap Library & Collective
4. PPAS Library @ The School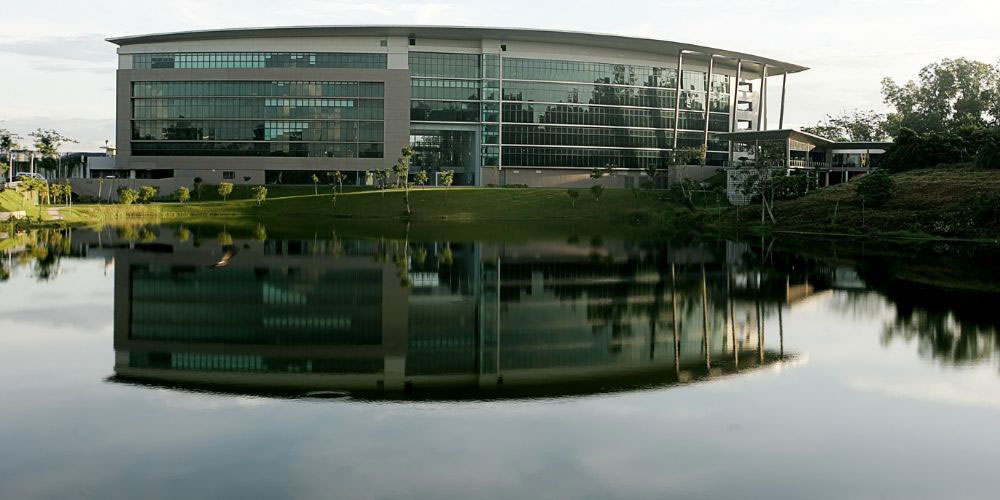 Run by the Perbadanan Perpustakaan Awam Selangor (PPAS), this is another branch by the management which has previously launched an outlet in Shah Alam with a similar concept.
Launched in October of last year, the Jaya One outlet is free for entry to the public and there's free WiFi for guests. It's also a first for KL-ites where a public library is situated in a mall. Interestingly, according to The Star, some of the books are crowd-sourced from the public and they accept book donations.
Hours: 10am-7pm, daily
Address: 72A, Jalan Universiti, Section 13, Petaling Jaya
Website: PPAS Jaya One
Tel: 03-7931 7570
5. Raja Tun Uda Public Library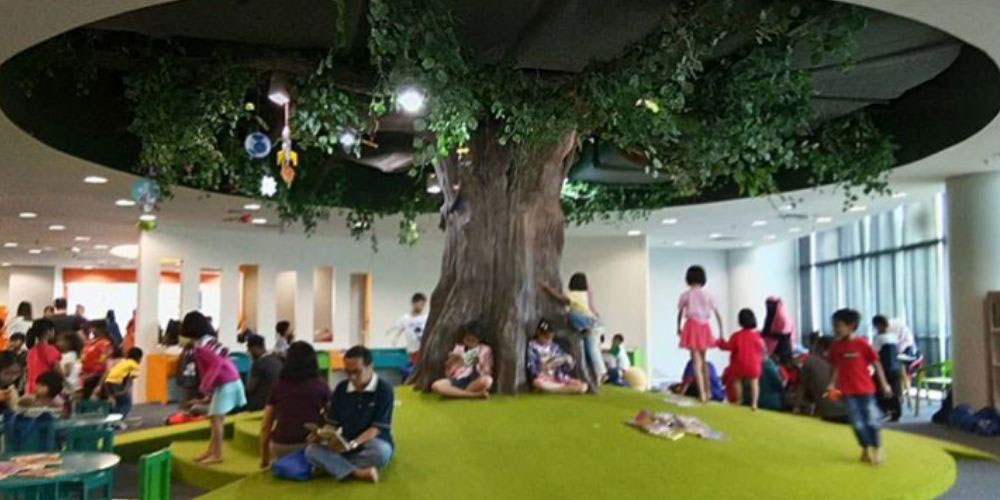 Of course, the most striking thing about this public library is the man-made "garden" which sees a large tree and a blanket of grass. Visually stunning, it's a way to bring "nature" inside and it's no doubt a fun concept, especially for the younger kids.
While the Raja Tun Uda library might not have hipster photo op spots, it does not lack cool facilities like a movie theatre and gaming consoles.
Hours: Tuesdays-Fridays: 9.30am-7pm, Saturdays-Sundays: 9.30am-9pm, Mondays: 10am-7pm
Address: Jalan Kelab Golf 13/6, Seksyen 13, 40100 Shah Alam
Tel: 03-5519 7667
Bookstores
6. Bookxcess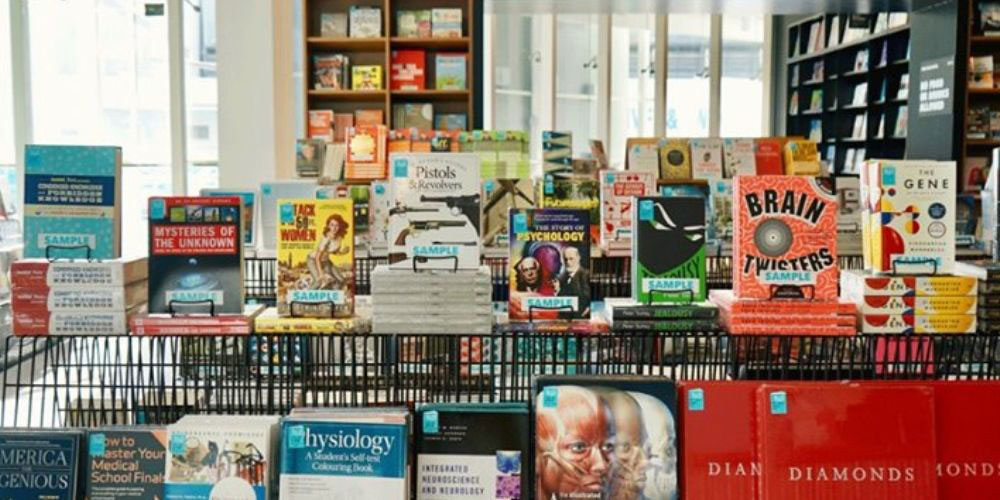 It goes without saying that Bookxcess has successfully earned all the cool points when it comes to a bookstore, specifically the Tamarind Square outlet.
Among other things, it's Malaysia's first 24-hour bookstore and it houses cheap books that one would otherwise only obtain at book sales like Big Bad Wolf sale.
The Cyberjaya bookstore is so large that one can spend hours just wandering through different book aisles. There're also reading spaces for customers to sit and enjoy a piece of literature.
Hours: Open 24 hours, daily
Address: L3M-04, Tamarind Square, Persiaran Multimedia, Cyber 10, 63000 Cyberjaya
Website: Bookxcess
Tel: 03 27262438
7. Lit Books PJ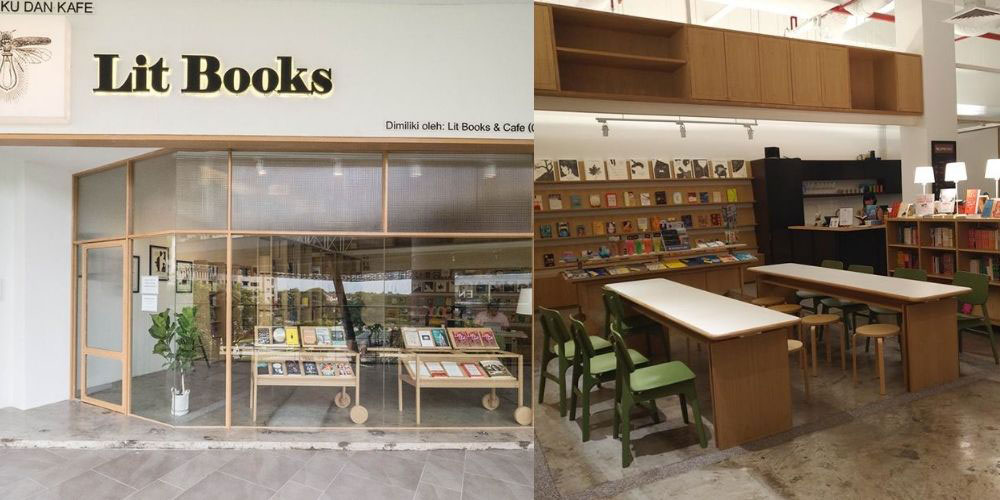 Run by a husband-and-wife team who are also ex-journalists, Lit Books' moniker has several different connotations. The term 'lit' is short for literature or literary but it also wants to light up the community around them with good books.
Floor-to-ceiling glass windows give passersby a peek into the minimalist space within. Besides books (which are the obvious), Lit Books is also home to literary-themed merchandise sourced straight from the US and UK. My personal fave is the tote bags which resemble the covers of popular books.
Hours: Wednesdays-Saturdays: 11am-9pm, Sundays & Tuesdays: 1pm-9pm, Closed on Mondays.
Address: P-01-11 Level 1, Tropicana Avenue, 12 Jalan Persiaran Tropicana, Petaling Jaya
Website: Lit Books
Tel: 03-7886 6988
8. The Cube Isetan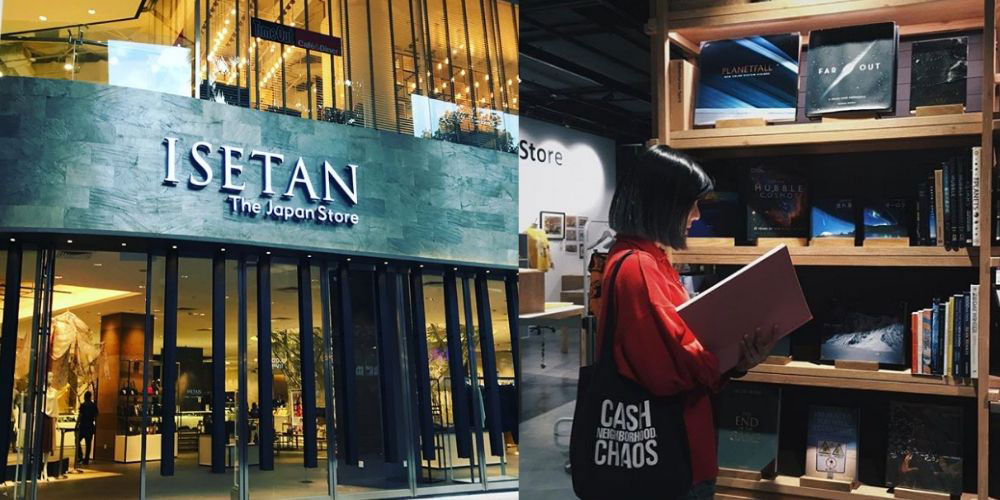 Having been to The Cube at Isetan myself, I can attest to the fact that the options are pretty unique, especially if you're into Japanese literature or books about Japan.
As this bookstore is located close to restaurants and clothing departments at the Isetan departmental store, be sure to browse through the other unique Japanese items you'd find here exclusively.
Hours: 11am-9pm, daily
Address: LOT 10 Shopping Center, 50, Jalan Sultan Ismail, Kuala Lumpur
Website: The Cube Isetan
Tel: 03-2141 7777
Feature Image Credit: Instagram users @yeinsees, @sukeeho