Spill The Dish is a new DiscoverKL series where we get local restaurateurs to spill the dish on their signature dishes, including how it's made and what inspired them to put it on the menu.
---
If there's one thing Malaysians go gaga over, besides free gifts, it's durian. Fresh, deep fried, stewed, blended or creamed, the King of Fruits is easily a national favourite.
The same can perhaps be said of Inside Scoop's most demanded-for ice cream flavour of all time: durian.
Edmund Tan, the co-founder of Inside Scoop, shared that this flavour was created out of the realisation that Malaysia has so many amazing ingredients and of course, they use this to their advantage.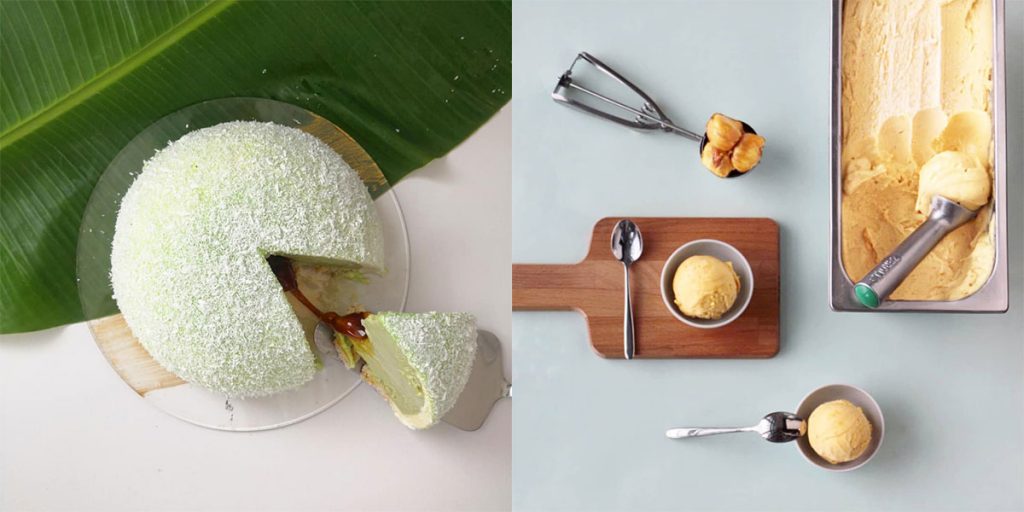 Just to name a few of their premium local flavours thus far, there's the Honey Cornflakes, Cempedak, White Rabbit, Onde-Onde, Milo Dinosaur, Horlicks, Teh Tarik, Kopi Peng, Neslo and Cendol ice creams.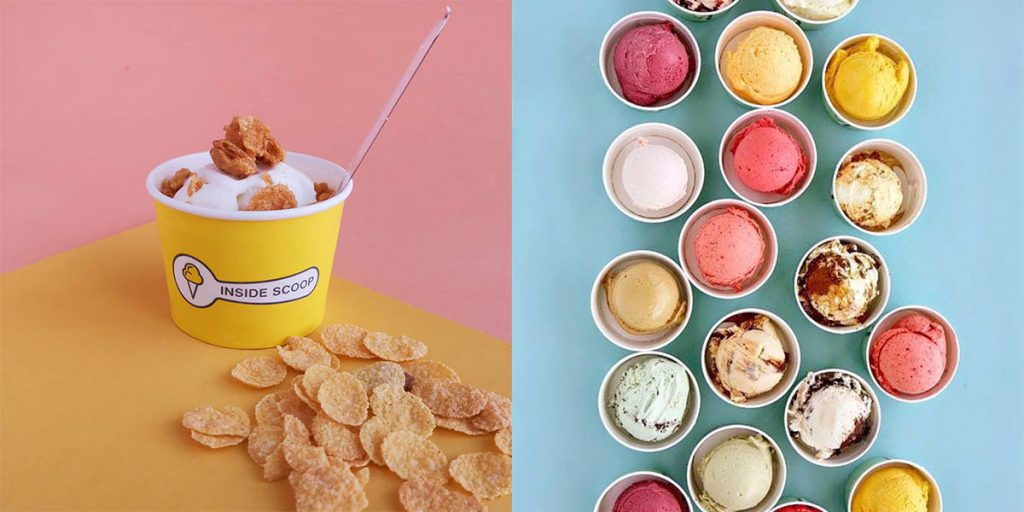 To date, Inside Scoop has 27 ice cream shops (including their two alcoholic dessert stores and one healthy ice cream bar) and more than 70 flavours in total.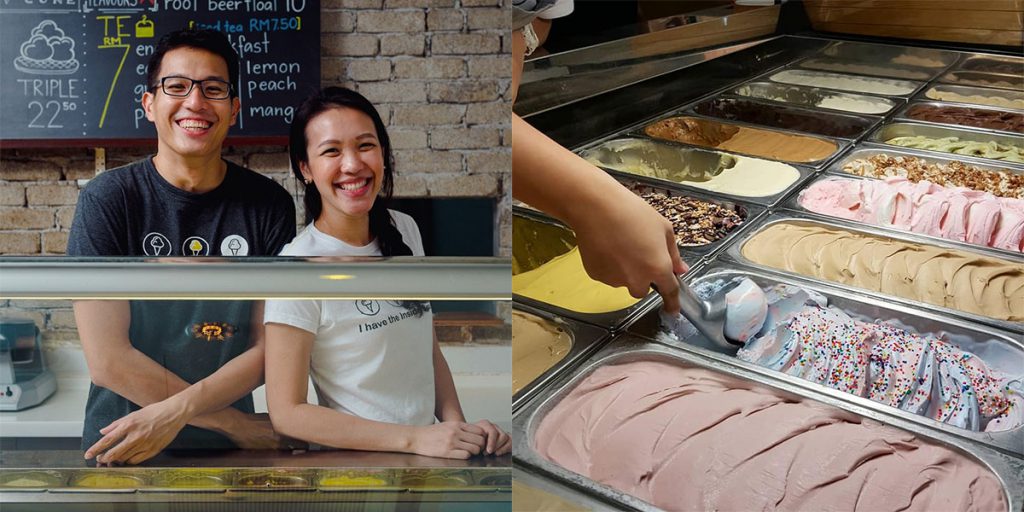 Led by Edmund and his wife Shiew Li, this team of ice cream enthusiasts is the reason why we get to enjoy locally-inspired premium ice creams in cute ice cream parlours around KL.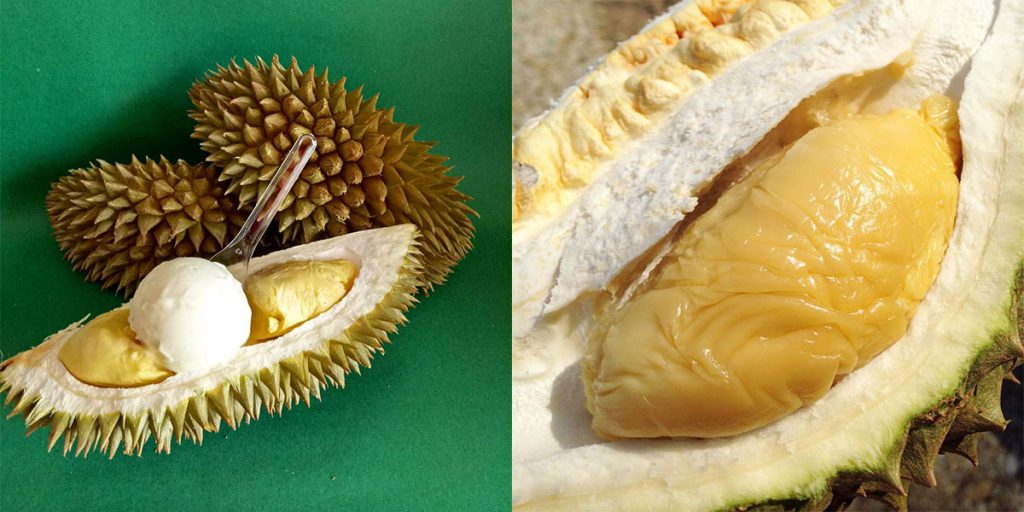 According to Edmund, they try to source all their ingredients locally and obtain them as fresh as possible. Either that, or they'd obtain premium ingredients elsewhere, such as pistachios all the way from Italy.
With their milk being freshly milked the day before it's delivered to them, it's no wonder that their ice creams are so creamy and "cow". 😉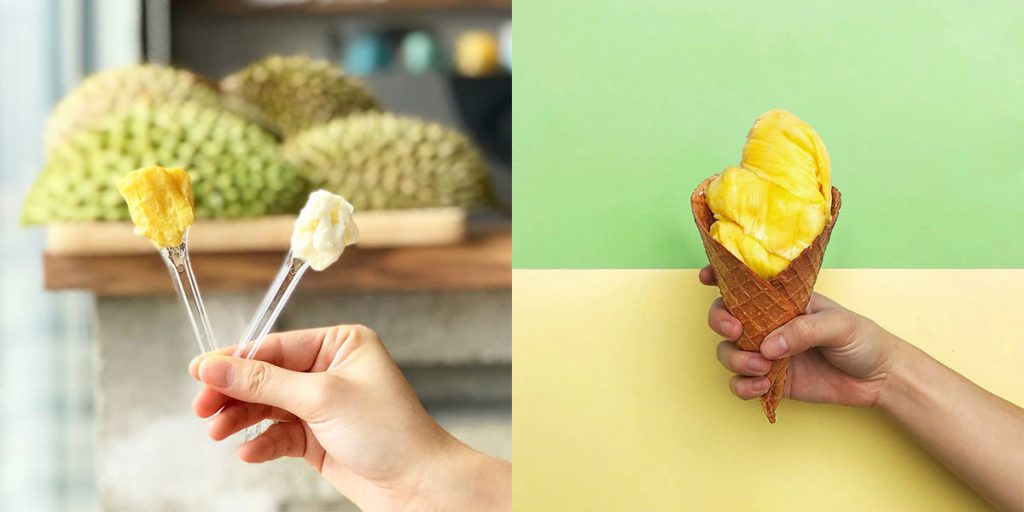 Behind every ice cream flavour is the complex process of turning mere inspiration into a creamy creation.
Here's how they do it:
Step 1: Gain inspiration from a certain food or dessert
Step 2: Find out the technical properties of the flavour
Step 3: Calculate a recipe based on certain parameters (e.g.: sweetness, fat, protein)
Step 4: Team taste testing and informal taste testing by customers
Edmund shared their one secret to maintaining the consistency in texture and taste. "Constant taste testing," he told us. He explained that as they work with natural ingredients, properties of the ingredients would require adjustments to the sugar and protein levels.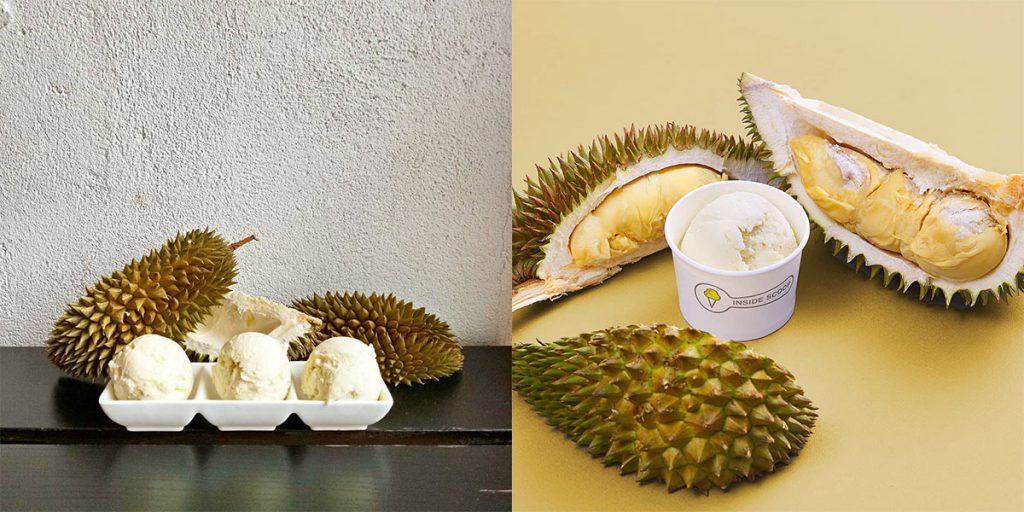 But what sets Inside Scoop's durian ice cream apart to deserve such a cult following?
Inside Scoop's durian ice cream is one of their OG flavours.
The ice cream, though seasonal, is also available during non-durian season. Being passionate about durian, Edmund shared, "We'd buy in bulk during the durian season and freeze it."
The durians are sourced from all over Malaysia and the team makes it a personal mission to visit the durian plantations during the season for the King of Fruits.
Back in 2017, they've even taken to social media to ask their fans if they had any suggestions on local durian farmers to visit.
By choosing in-season harvests and incorporating it with as-fresh-as-you-can-get milk, the resulting texture is creamy, sinful and deserving of Inside Scoop's most favoured flavour of all time.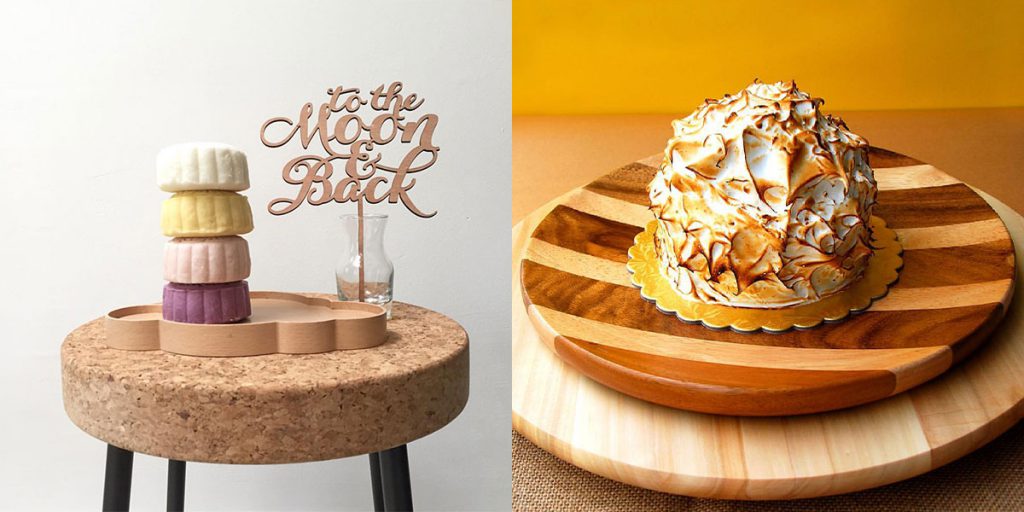 Lucky for us, the fruits of their labour bore not just Musang King and D24 durian ice cream variations but snowskin mooncakes and a Bombe Alaska cake with D24 Durian and Valrhona Chocolate.
"It's a tough job eating so much durian," joked Edmund.
Inside Scoop
Address: Available in outlets across the Klang Valley, Malacca, Kuantan, Penang & Ipoh.
Website: Inside Scoop
Inside Scoop's ice cream flavours are constantly on rotation. Do give them a call to check if your desired flavour is available before heading over!
All Image Credits: Inside Scoop