Onde Onde is a Raya staple that you would likely devour at almost every open house you head to.
This festive season, you have the option of stepping up your Raya game with some Onde Onde-inspired lip scrubs.
These lip scrubs by B'Lush are all natural and are made with a combination of organic cane sugar, brown sugar, vanilla, virgin coconut oil, vitamin E oil and almond oil.
Founder of B'Lush, Shyamalavathana said that as the ingredients are all natural, it's fine if you accidentally consume them. "The ingredients are plant-based and there's no harm in them. But it's best not to eat it even if you are tempted," she added.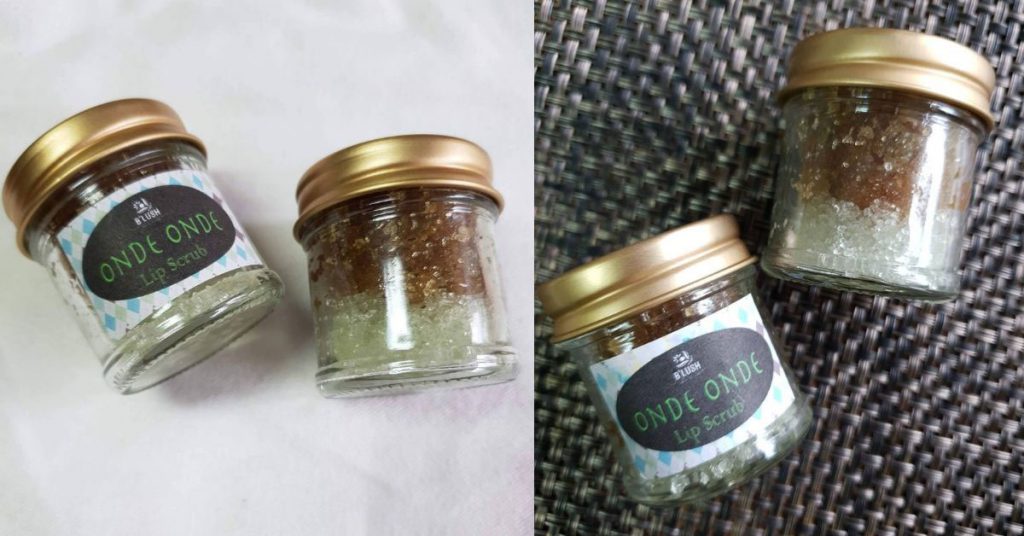 The limited edition Raya lip scrubs are priced at RM15 a jar and will only be available for purchase until the eve of Raya.
Mompreneur Shyamalavathana (fondly known as Shyam) took 3 tries to come up with the recipe as she wanted to ensure that it was as close in look and flavour to the original dish as possible.
"I wanted to do something different and many F&B business came up with Raya edition foods and flavours. So that got me wearing my thinking hat as I was trying to figure out what flavour would interest people. That's how and when the idea of Onde Onde and Sirap Manis lip scrubs popped up," Shyam said.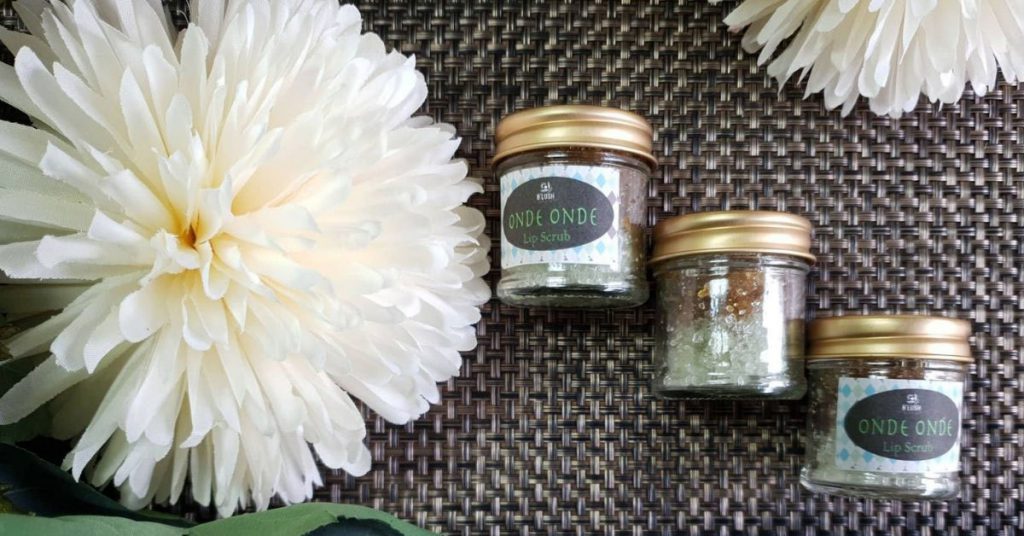 She added that during this holy fasting month, some might face dry and chappy lips.
That's the reason why she handcrafted this lip scrub: in order to help her customers to exfoliate their lips gently to reveal smoother skin beneath.
The Onde Onde Lip Scrub is a nice addition for B'Lush, also known as Bedazzled Lush.
On top of the Onde Onde flavour, they have a limited edition Sirap Manis Lip Scrub which is made from rose powder, organic cane sugar, raw Australian honey, sweet almond oil, vitamin E oil and rose flavour.
Shyam noted that she has sold approximately 69 jars of the Onde Onde lip scrub and 55 jars of the Sirap Manis lip scrub to date, which for a small business, is a huge feat.
The 35-year-old is no stranger to formulating natural beauty products and she does so from the comfort of her own home and by her own (with a little help from her husband over the weekends).
Having been in the business for 5 years now, Shyam juggles motherhood along with B'Lush, which is her full-time job.
She shared with DiscoverKL that it all started as a home remedy for herself.
"I have sensitive skin and could not get the right skincare products for myself. Frustrated and desperate, I started to mix and whip my own skincare, with a lot of trial and errors of course. Once I perfected my "recipe", the results showed instantly on me. Friends and family complimented me and that's how I got the idea to start this as a handmade business," she said.
As such, Shyam's products are mostly produced out of necessity.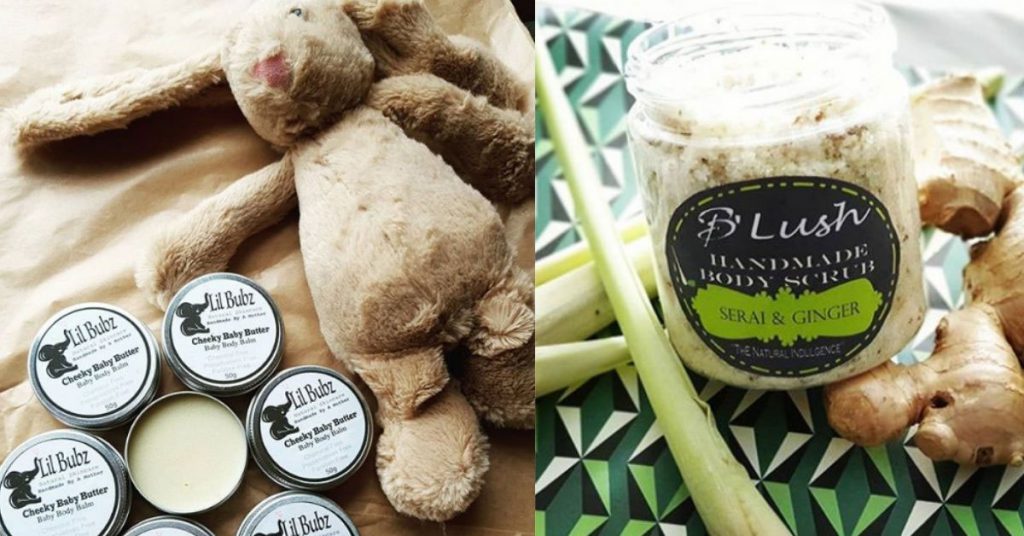 In fact, her Cheeky Baby Butter (a baby balm) was specially handcrafted for her son when he was born. Now, Shyam ensures that her 16-month-old only uses all natural products made by her.
Besides lip scrubs and baby balms, Shyam comes up with other natural formulations frequently.
These include herbal shampoos, hair oil masks, a kaffir lime and Bentong ginger body scrub as well as a rose-based makeup remover.
For those who are conscious about using beauty products which are 100% natural, B'Lush's products would be an option to consider.
B'Lush
Website: B'Lush
Tel: 019-507 7771
All Image Credit: B'Lush