Hailing from the North, our neighbours in Thailand have finally brought the famous ice cream shop, IceDEA to our shores!
Founded by Prima Chakrabandhu Na Ayudhya, a Thai designer, the brand specialises in creating unique ice creams for shops and events. The ice creams you see are created based on customer feedback and to appease the Instagram-loving crowd.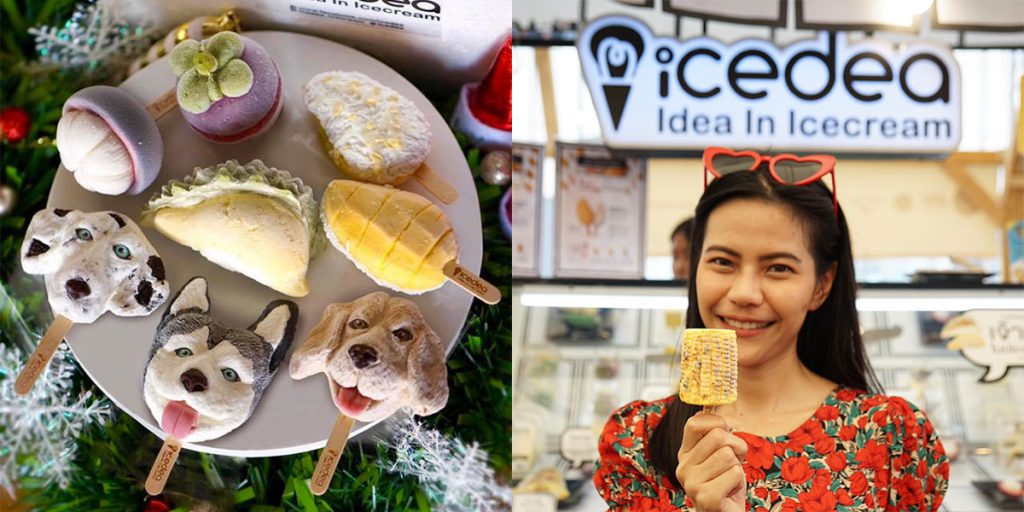 They are known for their realistic-looking ice creams with patterns such as fruits, dogs and barbecued corns. Perhaps some of you might have even remembered (and queued for) the ice creams from their stall at ArtBox 2018 too.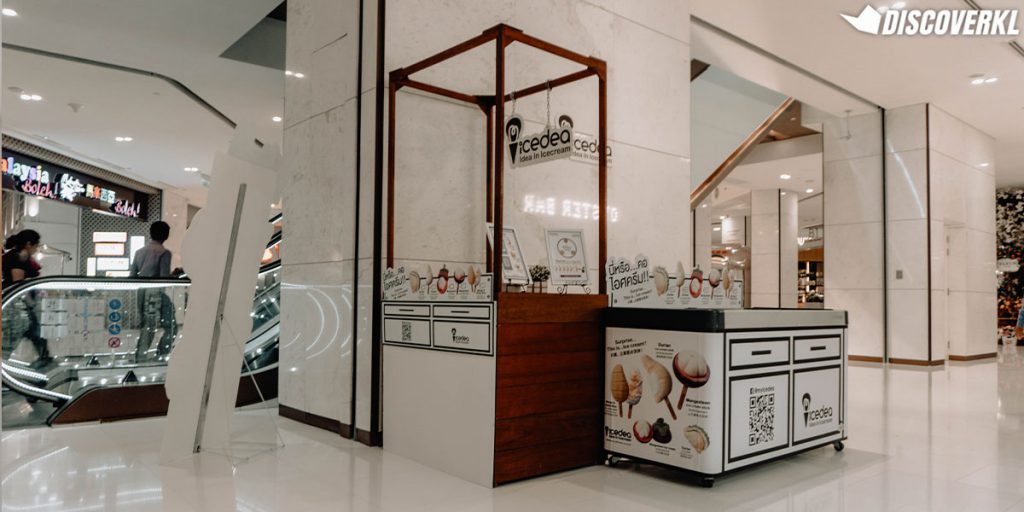 From April 20th-May 12th, 2019, you'll be able to enjoy up to 5 different types of IceDEA ice cream flavours. Flavours include fruits in their "husks" as well as fruit popsicles.
This pop-up store in Shoppes by Four Seasons is a test for them to gauge the market with hopes of setting up their first IceDEA flagship store in Malaysia.
We paid them a visit recently to find out a few yummy deets about these ice creams!

1. The ice-creams are imported directly from Thailand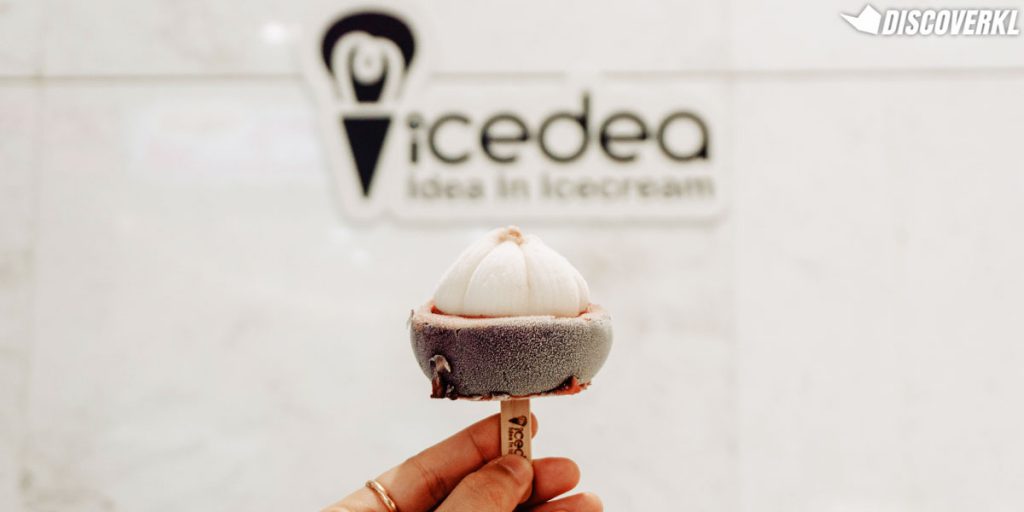 Yes these are the original IceDEA popcicle ice creams from Thailand!
Michie from Great Fruita (IceDEA's first authorised distributor in Malaysia) shared with us that it takes up to a total of 10 hours to get the ice creams air-flown from Thailand to KL!
Here's the 10-hour breakdown: 3 hours in the airport prior to flight + 2 hours flight + 2 hours in immigration + 3 hours transportation and storage.
During the lengthy travel time, a minor blunder such as slightly warmer storage conditions could lead to costly consequences such as the ice creams melting and losing their original shape and design. Having to import 30,000 units at a time, this sounds like a huge risk of meltdowns (pun intended) to handle!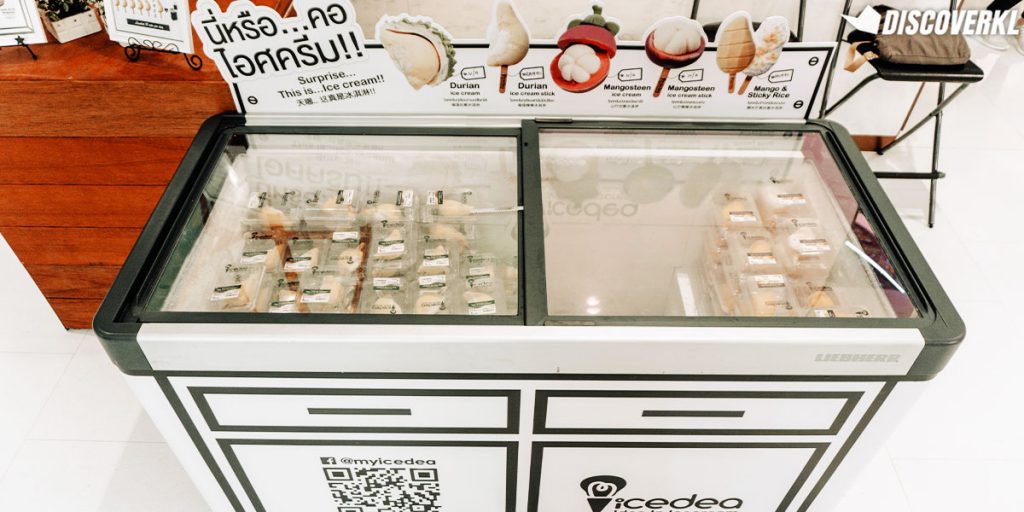 Hence, these ice creams are priced as closely as possible to the original prices in Bangkok. Michie shared that the durian in its husk and the mangosteen in its shell is pretty much the same price as it is in Thailand (NP: 239THB / RM31).

The popsicles are slightly pricier (NP: 89-139THB / RM11.50-18) than if purchased in Thailand, but in the grand scale of things, it's still comparatively cheaper than taking a flight for it.
Here are the prices:
Durian with husk (RM29.90)
Mangosteen with shell (RM29.90)
Durian Popsicle (RM19.90)
Mango Sticky Rice Popsicle (RM19.90)
Mangosteen Popsicle (RM23.90)
2. They offer unique flavour combos
A "trip to Thailand" never happened unless you've had their iconic mango sticky rice dish. While it's traditionally served in a bowl or container that's prone to spillage, these ones won't!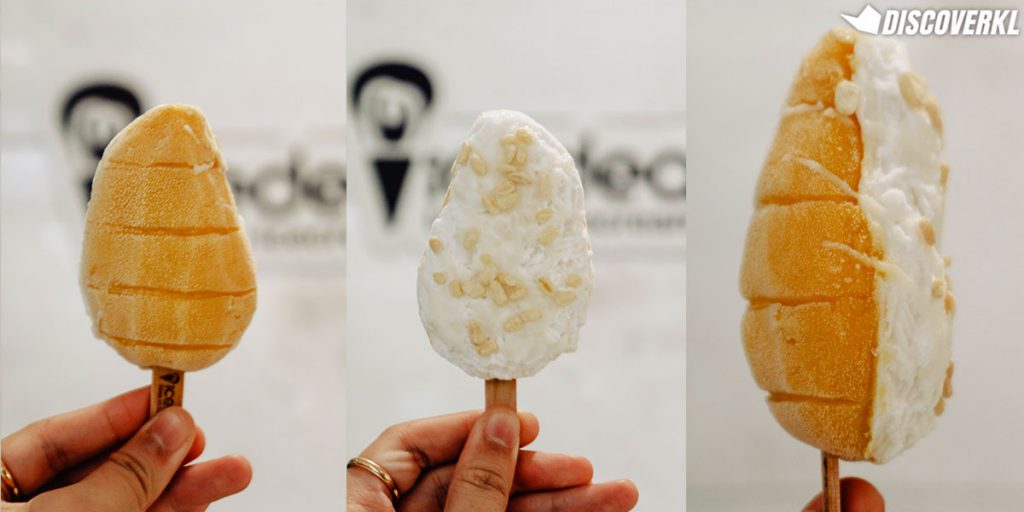 The Mango & Sticky Rice Ice Cream was one of our favourite flavours. The resulting look is akin to a marriage between a whole mango and a white almond Magnum ice cream. The Nam Dok Mai (as it's known in Thai) is a mango sorbet mixed with coconut ice cream and is topped with coconut sauce and crispy beans.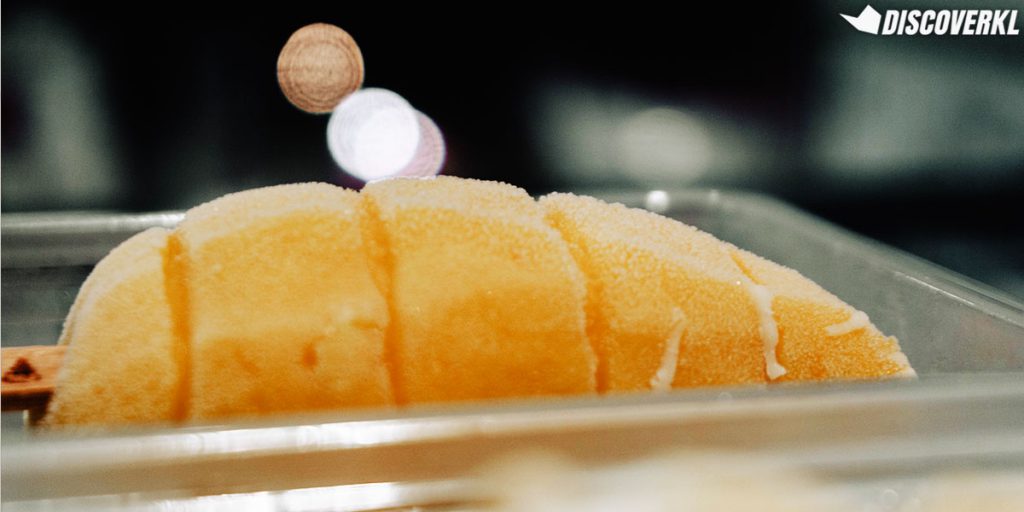 The taste is a refreshing flavour of mango which is not too heavy, along with the pleasant sweet and savoury taste of coconut milk. When we tried the sticky rice layer on its own, it really tasted like authentic glutinous rice cooked with santan. The crispy beans added a milky white chocolate taste profile as well.
3. They have an immense attention to detail
Michie shared that passersbys often mistook them for a fruit stall. With all this attention to detail, we're not surprised.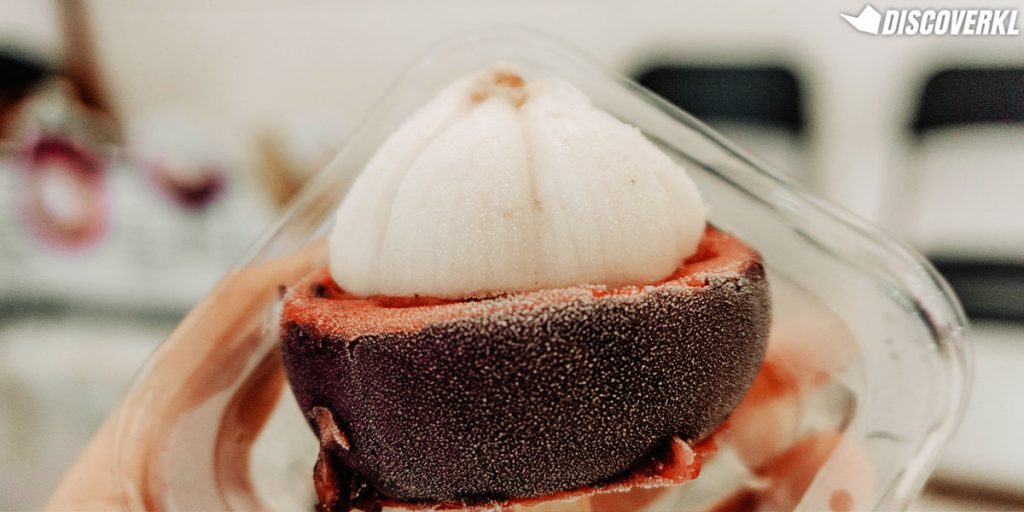 The flesh of the mangosteen ice cream imitates the natural segments and texture of the real fruit while the colour ratio of the skin to pulp is also fairly accurate.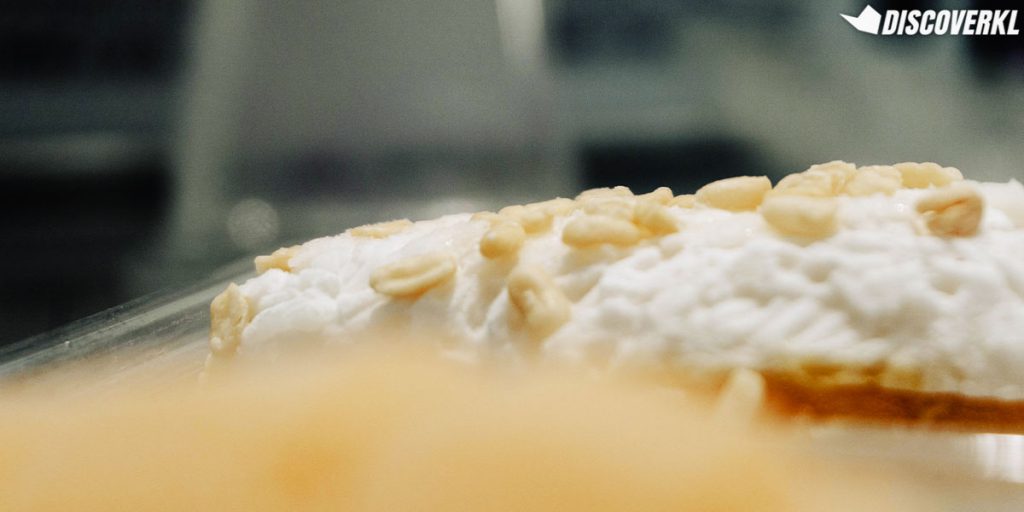 Besides that, the sticky rice in the mango sticky rice popcicle has the texture of solidified rice clumped together. This was a really interesting texture as it gave a more solid bite to the light mango sorbet.
4. The vibrant yet realistic colours are from natural sources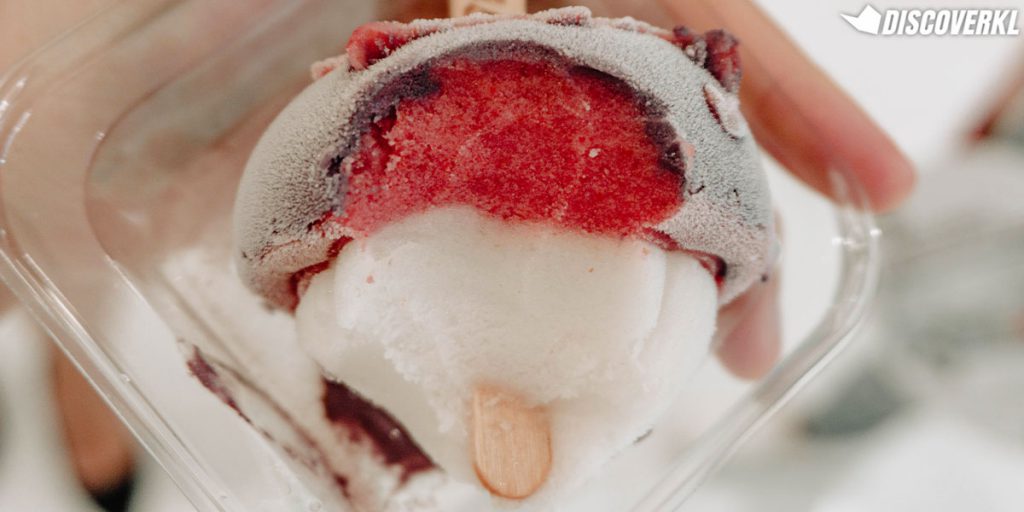 The mangosteen ice cream is made from three flavours that compliment each other while also giving it the natural colour. Made from mangosteen and mulberry, the shell is a deep maroon and purple colour. We love how the mulberry sorbet adds a slight tanginess to the light-tasting mangosteen sorbet.
Plus, the flavours of this popsicle aren't too heavy, making it the perfect treat after a meal!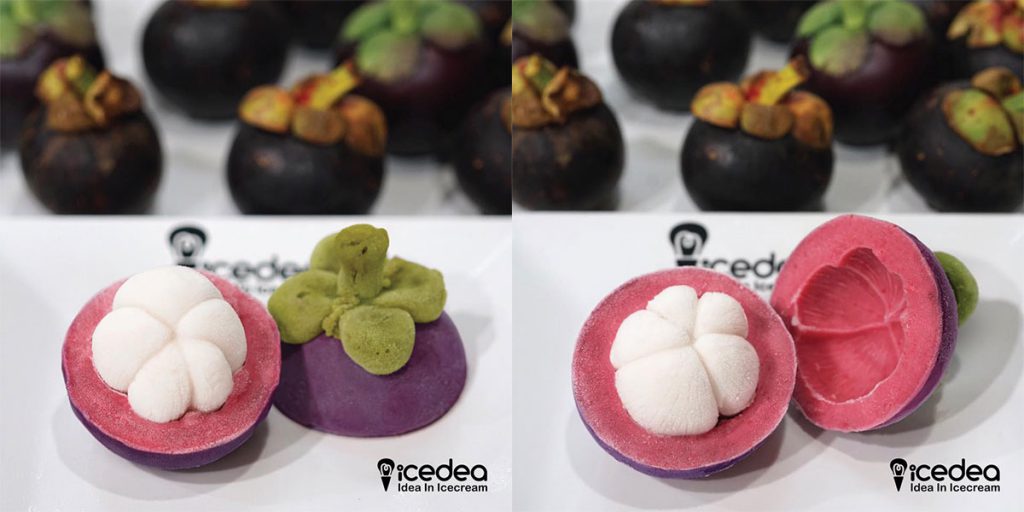 P.S.: Their mangosteen ice cream comes in 2 segments (the top half and bottom half) and opens just like a bowl with a lid on top.
The shell has a stem made from green apples, seeds made from pistachio and an addition of some fruit jam in the middle!
5. They use authentic golden pillow durian for their durian ice cream

You've probably heard of the RM1 durian ice cream or even tried it out yourself. Well, here's another treat for durian lovers!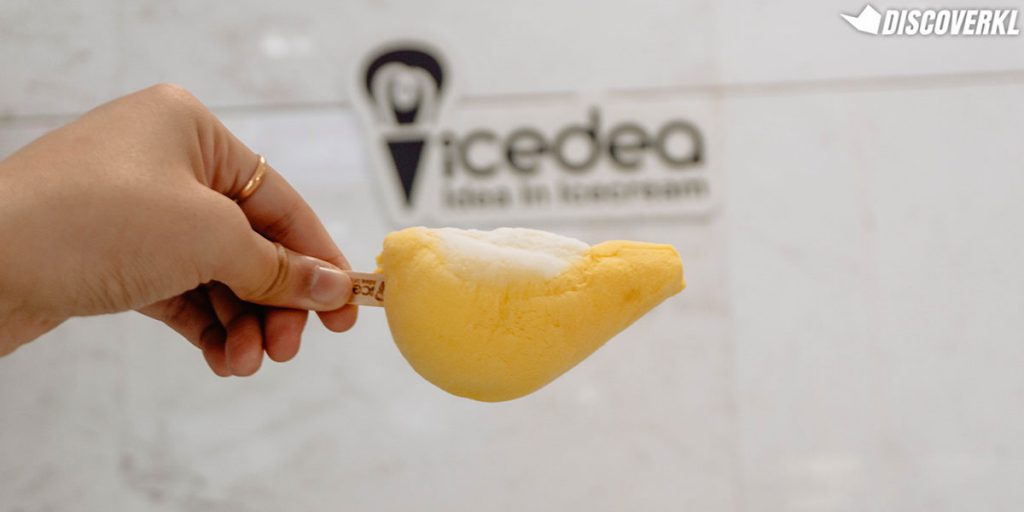 Shaped like a perfect durian seed, this popcicle is made with authentic golden pillow durian. At first glance, you might've even mistaken it for an actual durian seed.
The "flesh" has an intense creamy sweet durian taste balanced out by the white portion which is made from milk ice cream. Honestly, as a durian lover, this is the perfect treat because it's all durian and no seed. Plus, this ice cream leaves no heavy aftertaste or durian breath so you're all good for a date after this treat. 😉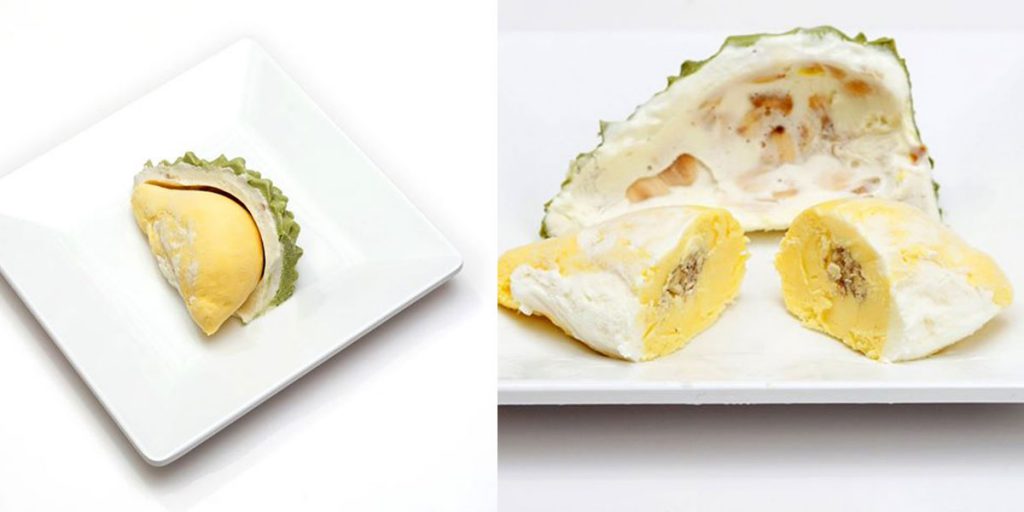 For a more "authentic" durian experience, they have durian ice cream with an edible husk. The durian used in all their ice creams are exported from their own farms too.
The flavour of this treat is akin to a pecan ice cream encased with a thick and creamy durian flesh, combined with a green tea and roasted almond ice cream husk.
More Than Meets The Eye
One might ask, "Why should I pay RM20 for a stick of ice cream when I can get others for a fraction of the price?"
Importing prices aside, these desserts are a work of art. The amount of effort, planning, and R&D that's put into creating each design is different from creating a luscious tub of ice cream.
An RM2 ice cream potong might cut it for you if you're just looking for a fruit-flavoured ice cream.
However, if you're willing to shell out more for an authentic durian ice cream which is not only made from pure durian itself, but is also shaped like one, this is worth the try.
At the moment, only the durian and mango sticky rice popsicles are available at their store. However, the shipments for the other three ice creams will be arriving soon so do follow them on Facebook to stay updated!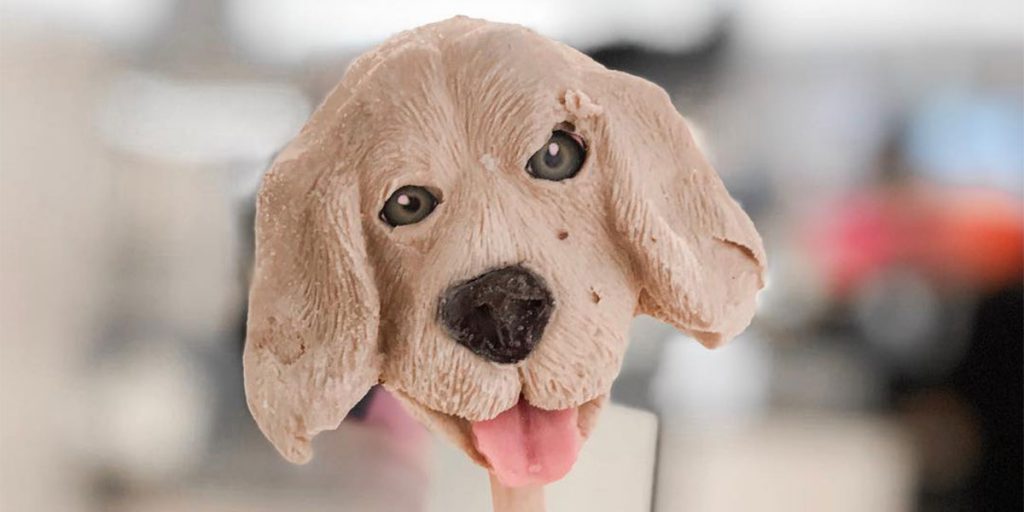 We're guessing you'd also not want to miss out on this adorable golden retriever-shaped Earl Grey Ice Cream!

IceDEA Malaysia
When: April 20th-May 12th, 2019 (10am-10pm, daily)
Address: Level B1, Shoppes @ Four Seasons Place KL, 145, Jalan Ampang, Kuala Lumpur, 50450 Kuala Lumpur.
Website: IceDEA Malaysia