Meh, you might think. This must be one of those ice creams with 80% whipped cream, 15% durian flavouring and 5% authentic durian flesh. What's more, this durian ice cream is priced from RM1.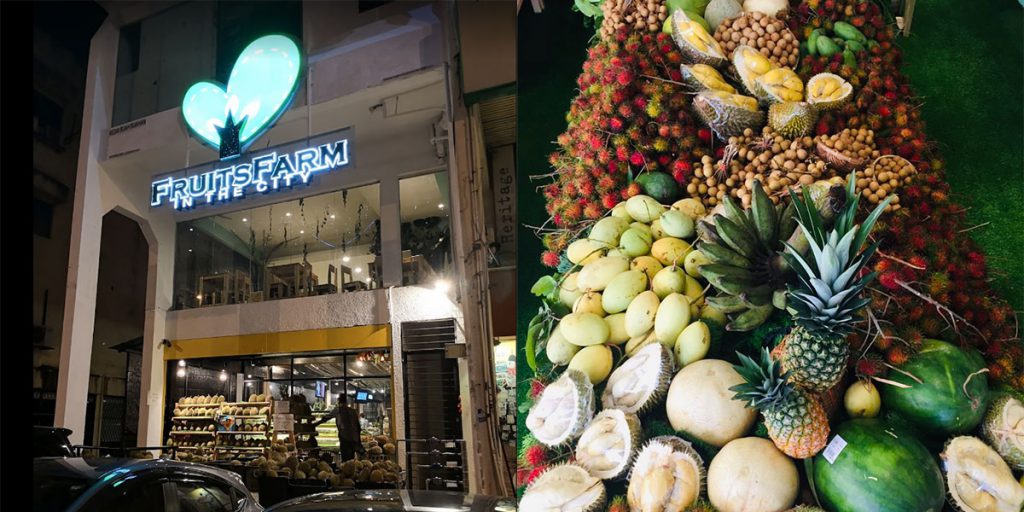 Located in the shoplots of Damansara Uptown, Fruits Farm In The City is your friendly neighbourhood fruit shop. With an honest policy to bring only the freshest, cleanest and pesticide-free fruits, these farmers bring produce from their own farm and trusted sources to table for the enjoyment of consumers.
Since early December 2018, this fruit store has been churning durian ice creams made with 100% durian flesh. Sourcing durians from their own farms and jungle mountains allows them to keep the cost minimal while maintaining quality and freshness.
Hence, they select and freeze the durian flesh to preserve them while they're fresh.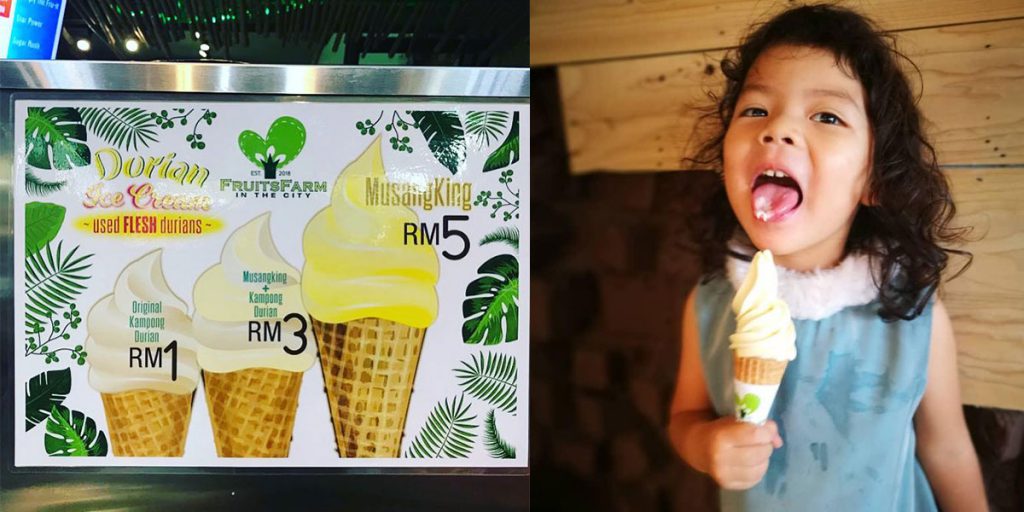 Durian paste, honey and soft serve ice cream powder is mixed, placed into an ice cream maker then served on a waffle cone once it's ready.
Priced at RM1 (original kampong durian), RM3 (Musang King durian + kampong durian) and RM5 (Musang King), this seems like an interesting treat to grab the next time you're in Damansara Uptown!
Fruits Farm In The City
Hours: Mondays-Thursdays (10am-11pm); Fridays to Sundays (9am-11pm)
Address: 104-G Jalan SS21/35, Damansara Utama, Petaling Jaya
Website: Fruits Farm in the City
Tel: 03-7732 8463