Airy, spacious, trendy and vibrant are the four words that can be used to describe Kiara Cakes. Home to over 50 different types of desserts in the form of cakes, cookies, pies, loafs and pastries there is a wide selection for every palate out there!
Yeah, sure every other cafe may also greet their patrons with a feast for their eyes. But Kiara Cakes actually changes up their coffee and cakes menu on a daily basis for that added element of surprise. While there's an average of 20-30 cakes served per day (alongside a myriad of other desserts), once a certain cake sells out, it is replaced with a new batch.
Tip: If you've got a specific cake in mind, you can always drop Kiara Cakes a Facebook message prior to dropping by.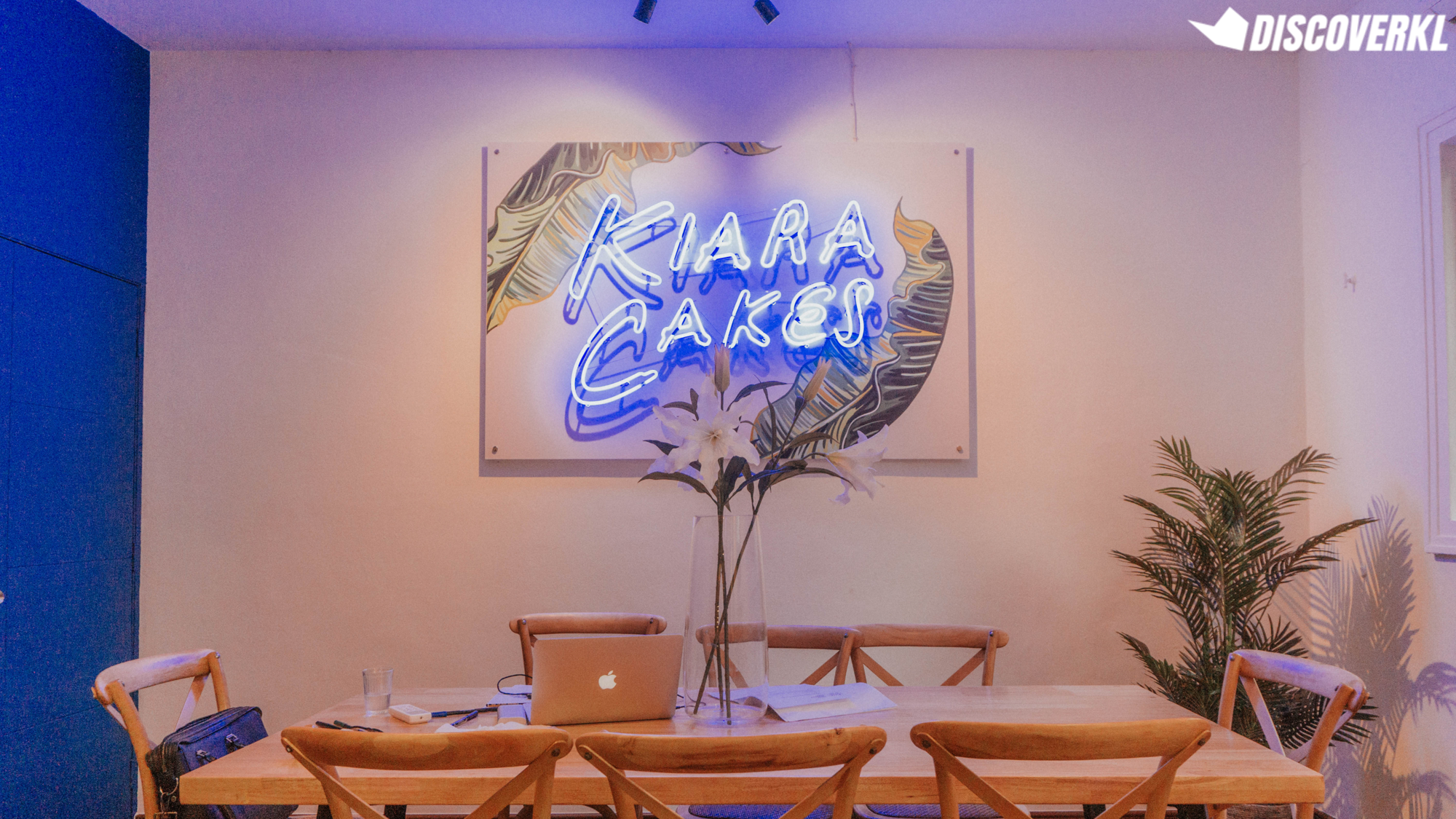 "But how does a three-month-old dessert shop bake so many treats and serve single origin coffees that also changes with different batches?"
The answer, my friend, can be traced back to Trincy and Robbie's love for desserts. The co-founders of this space were inspired by their frequent visits to various cafes in KL and they decided to leave their day jobs to pursue their passion in the F&B sector. 
Trincy who was a banker for 9 years tapped into the ever-growing scene of homebakers in Kuala Lumpur. She personally approaches the masterminds behind famous desserts such as Cake Tella for a delicious supply of cakes.
Therefore, Kiara Cakes obtains only the freshest of baked goods to add into their endless cycle of baked delights. Every cake or batch obtained is QC-ed by Trincy herself too. With such dedication and love of sharing only the best cakes in the Klang Valley, you could say that Kiara Cakes is the dessert hub for homebakers, or a final "dessert-ination" for homebaked cakes. 😉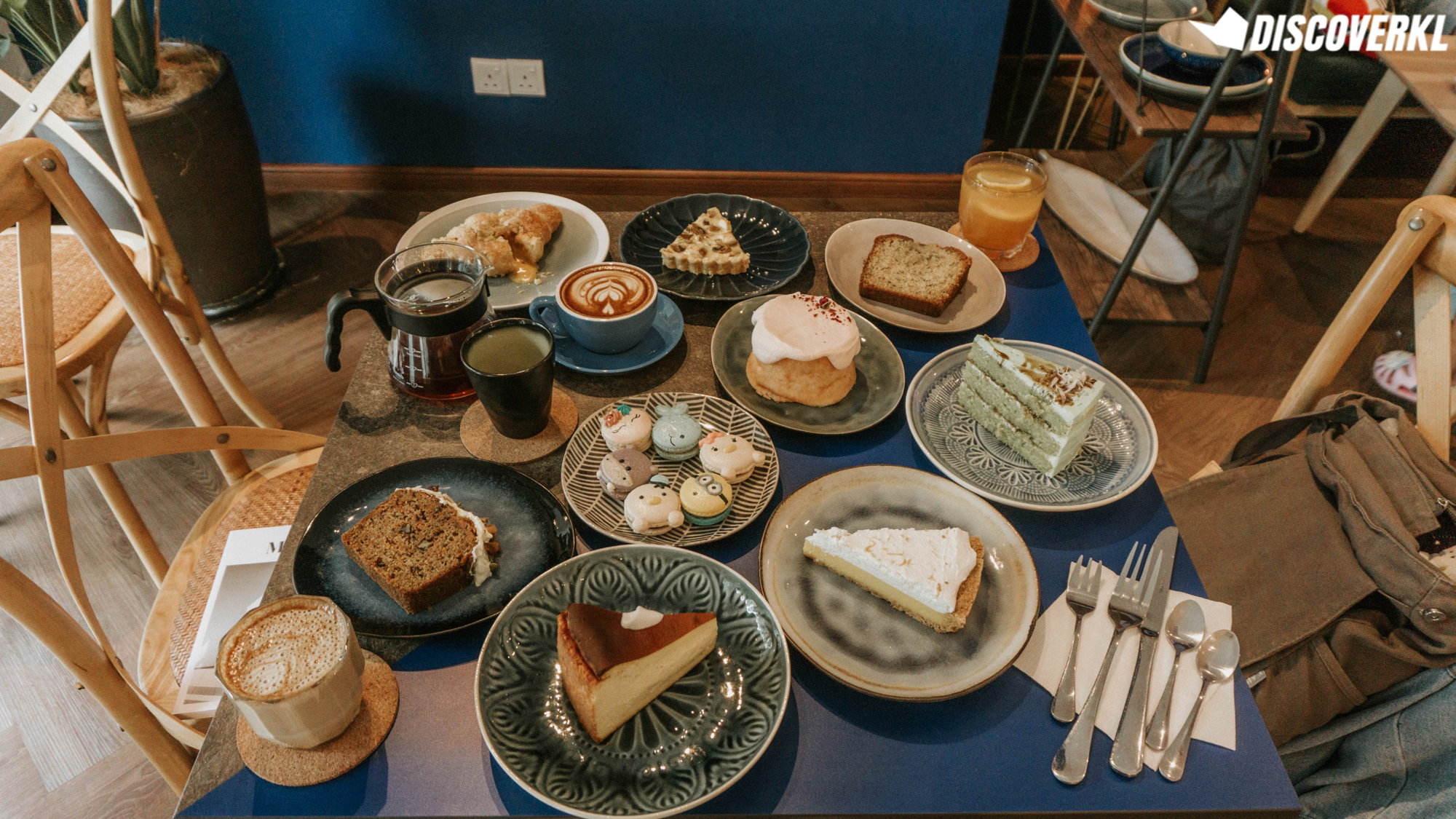 Besides that, Robbie, a graphic designer and partner to Trincy, took the reins on the cafe's interior design, the design of the menus, furnishings and even recipes for the kitchen. The idea of installing neon lights and introducing navy blue as the accent color in this cafe was purposefully done to inject an element of fun in the minimalist-monochrome cafe design culture.
Hence, their interiors feature beautifully designed navy blue and gray tables, vintage sofas with green cushions, a navy blue accent wall and a neon light signage.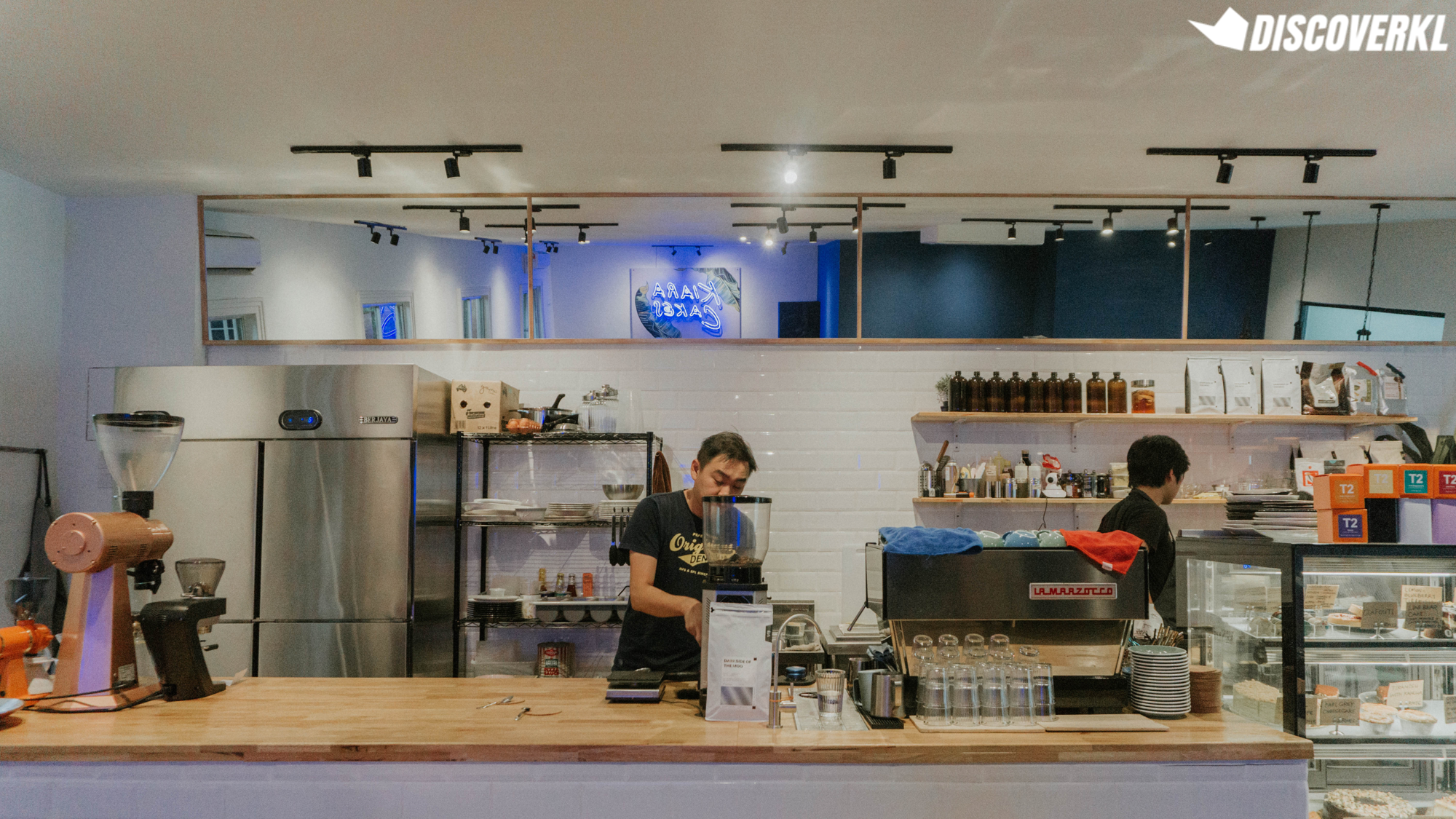 The bar on the other hand was designed by Trincy. It features white tiles and a light gum wood counter top which adds a sophisticated and clean look to the cafe. On the top shelf behind the bar are rows of in-house brewed Kombucha teas that are a perfect cool down for our hot sunny weather.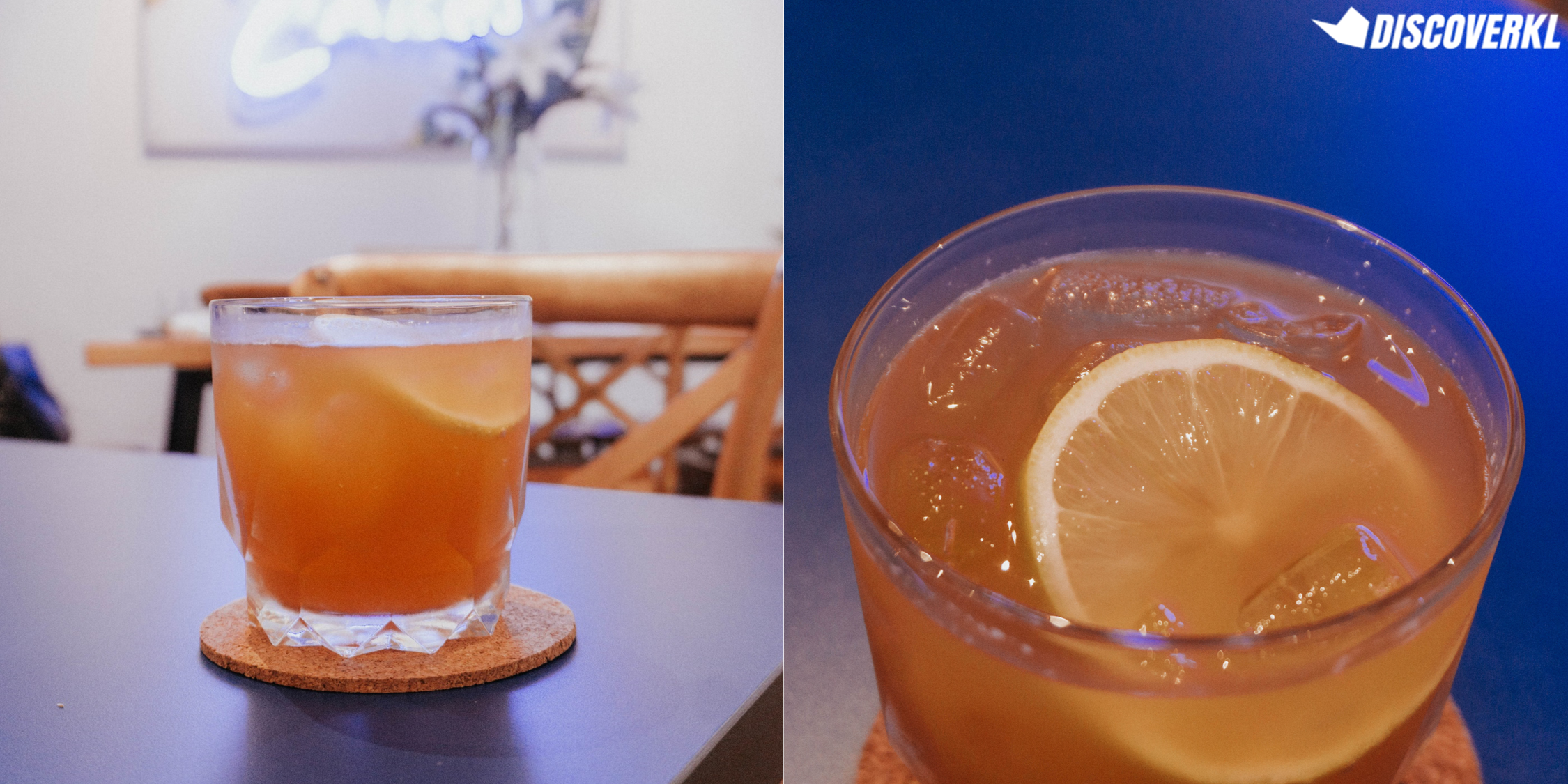 Garnished with a lemon wheel, their Kombucha tea (RM13) is slightly fizzy with a hint of tartness balanced by mild sweetness. 
Bet you didn't know that Trincy and Robbie were also the masterminds behind Milligram Cafe! With four years of experience under their belts in running this coffee house, they have brought over a wide selection of coffee beans and drinks to be enjoyed with their desserts at Kiara Cakes!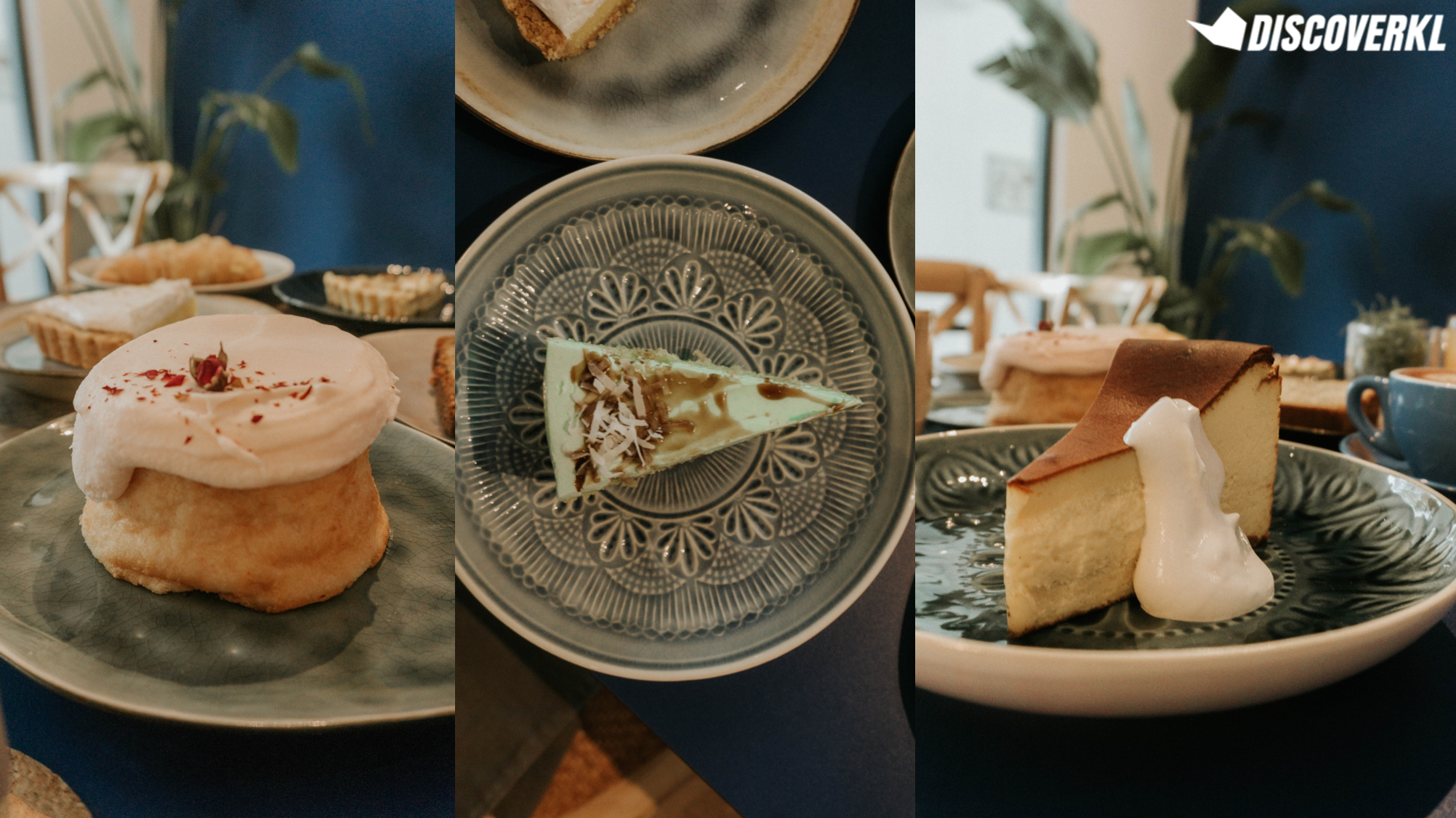 We had the pleasure of tasting their hand brewed coffee, the Ethiopia Guji Haro Korma coffee (RM15). With its tasting notes of berries, cherry, pineapple and a wine-y hint, it paired well with their Pandan Gula Melaka Cake (RM15).
If you're craving something that tastes pretty, and makes you feel pretty from the inside with every bite, their Lychee, Strawberry and Rose Cloud cake (RM14.5) is the one for you. This is our personal favourite because the icing crown is very flavorful and not too sweet. It's also the perfect companion to the really soft and fluffy sponge cake base. 
For a cheesy treat, their Burnt Cheesecake (RM16) is definitely worth a try. With Trincy's added touch of whipped cream on the side, the tart, sweet and cheesy flavors of this dessert is rounded off with a smooth finish. It's like every bite ends with a fulfilled sigh.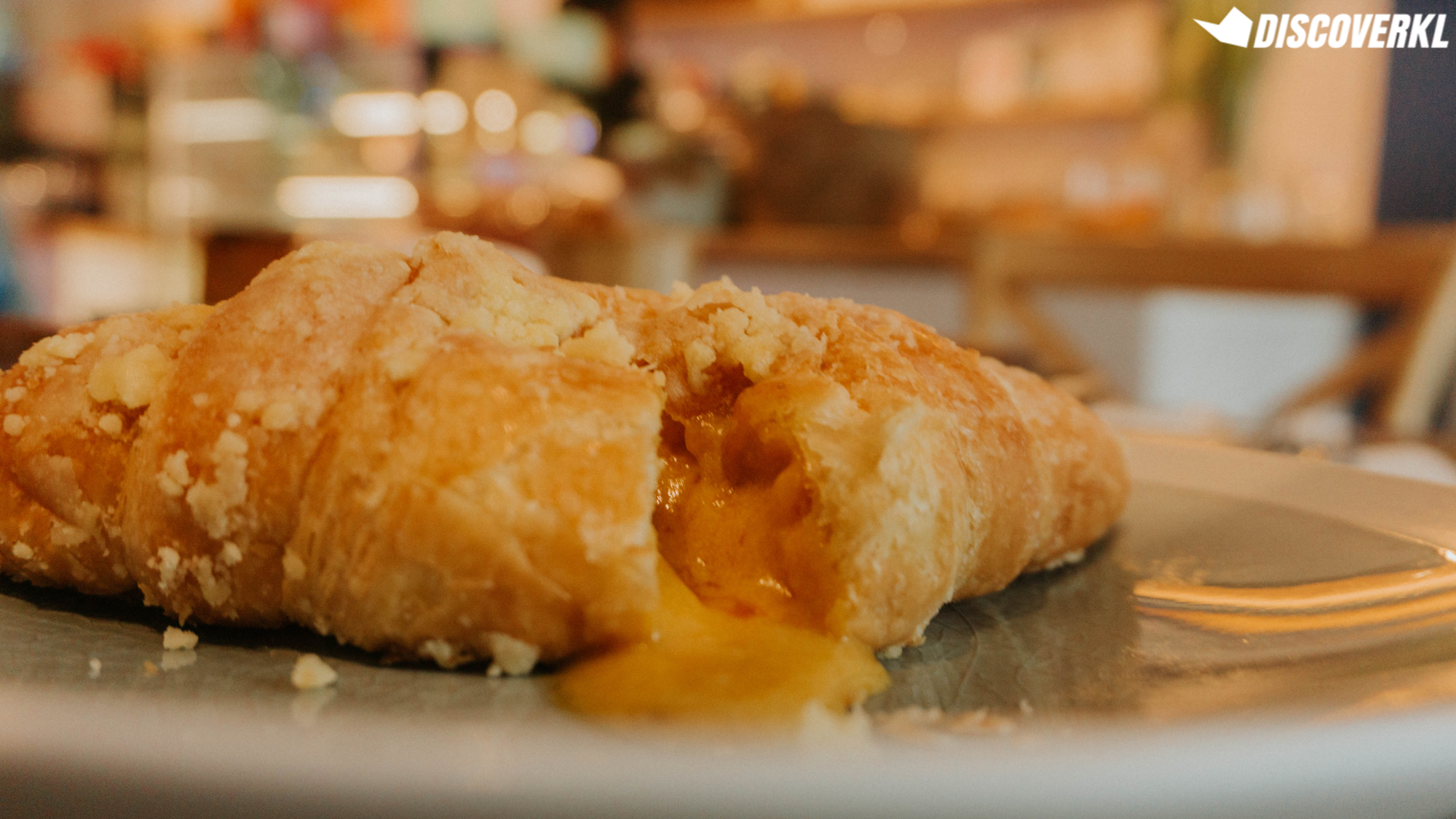 Another sinful and delectable dessert worth noting is their Salted Egg Yolk Croissant (RM8.5). Molten salted egg yolk encased in a fluffy puff pastry and coated with salted egg yolk crumbles, this golden baked treat is like no other.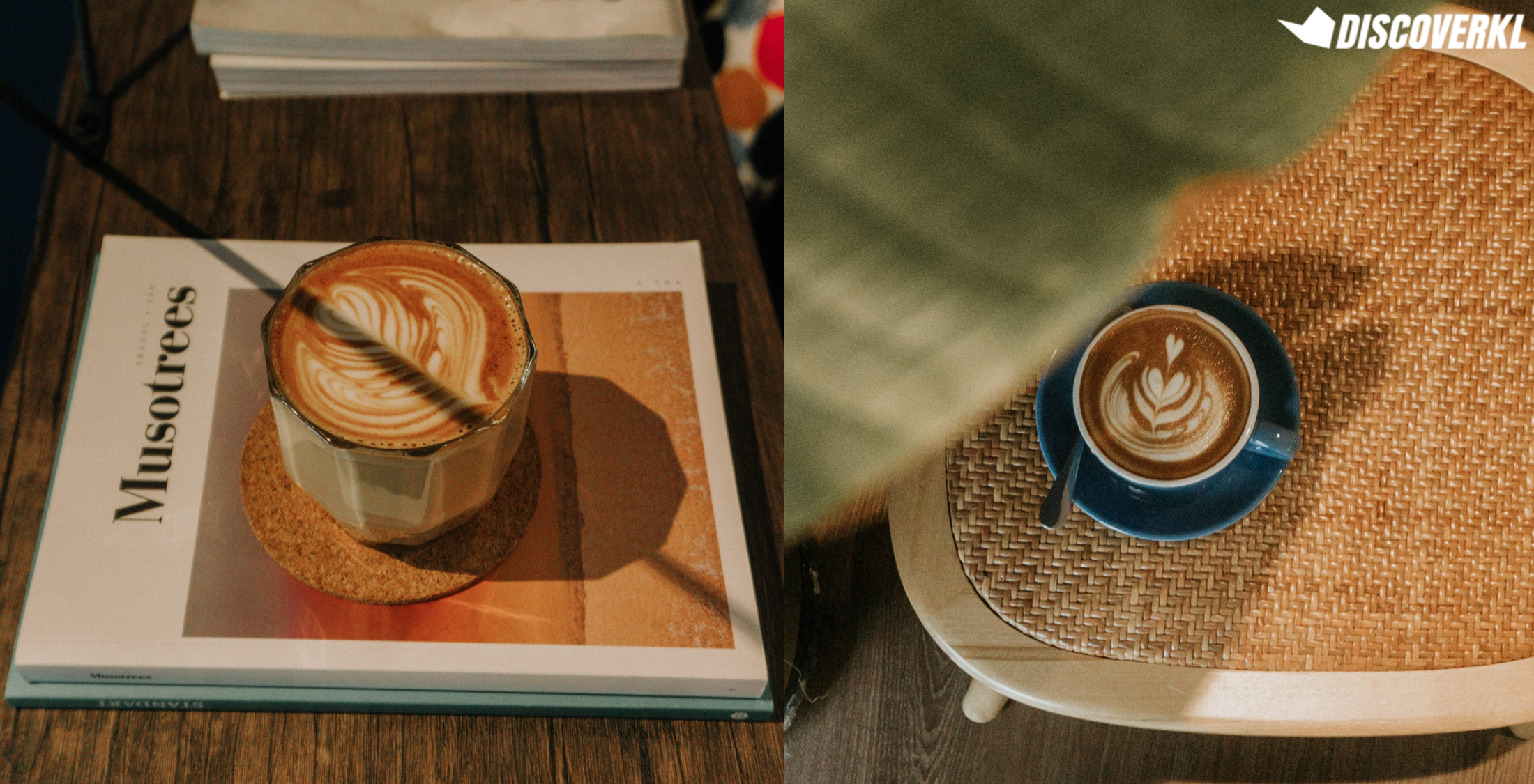 Their After 8 Latte (RM11) is one of their signature drinks that will be a delight to mint lovers. Inspired by Trincy's love for minty desserts and drinks, the mintiness of this drink enters your palate very gradually and disappears as quietly as it came. To create a taste comparison with a normal coffee, we ordered a good ol' flat white that was equally as full-bodied, fragrant and smooth.
As coffee is also one of Kiara Cakes' pride and joy, every batch of beans brought over has been carefully selected from their suppliers such as The Hub and VCR. Prepared by trained baristas, they are fighting the stigma that dessert shops serve sub-par coffees, one brew at a time.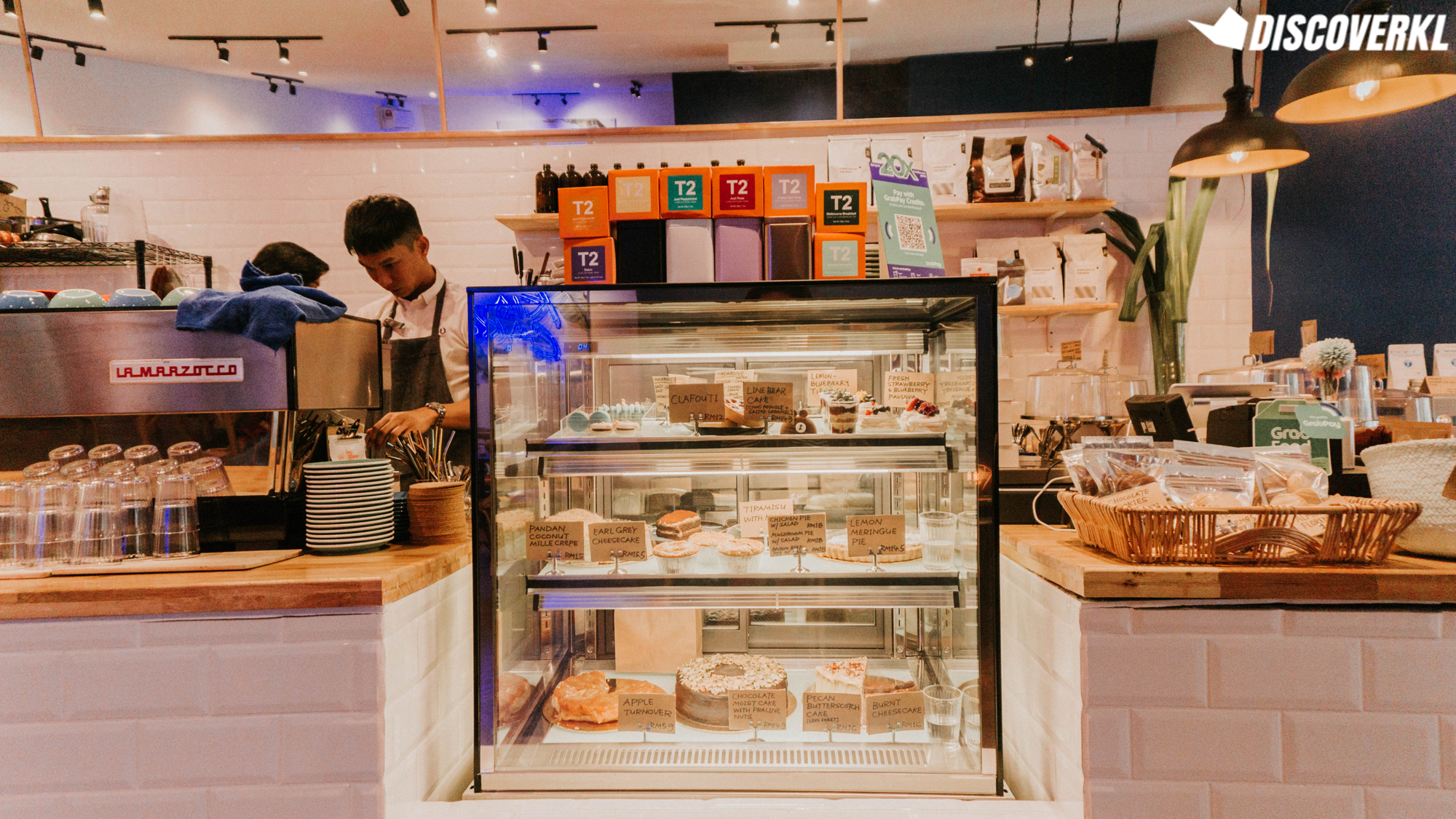 Besides that, they also have Callebaut Chocolate (75%) beverages and T2 teas.
Sharing from her many years of experience in matching desserts with beverages, Trincy suggested that the best drink to pair with any dessert would be light tasting teas such as the Lemongrass and ginger, chamomile or sencha teas as it would not mask the delicate flavors of desserts. She further explained that sweet treats are best paired with light beverages whereas chocolate-based desserts are best paired with fruity coffee beans.
We then tested out the theory by pairing their absolutely adorable macarons (RM15.5 for 2) with the hand poured coffee and the lemon meringue with a flat white.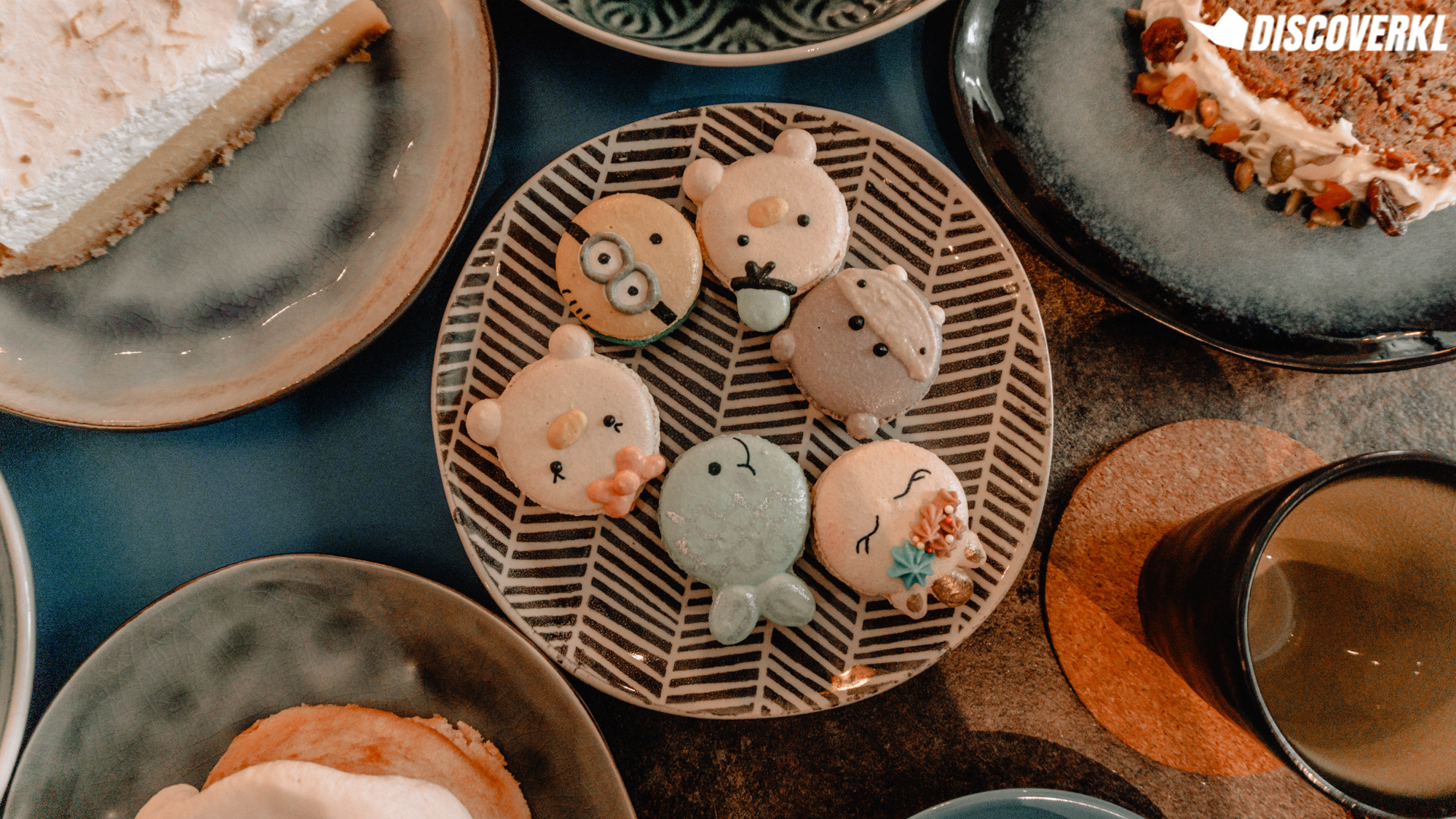 The tartness of the lemon meringue (RM14.5) was nicely balanced with the milkiness of the flat white and the fragrance of the pastry became even more apparent as well. On the other hand, the sweetness of the macarons combined with the fruity notes of the Ethiopian coffee made for a delightful mouthful of flavors.
Although this cafe is called Kiara Cakes, they do also serve a variety of pies, sandwiches and hot meals such as Mac and Cheese, Pesto Penne or Pomodoro Eggplant Pasta. To go into more detail, they have mushroom, chicken and onion beef pies for RM18, avocado or smoked salmon open toasts for RM20 and even a vegan quiche for RM16.5.
Their mushroom quiche with feta cheese (RM15.5) is a memorable one with a buttery crust lining, creamy body and chunks of feta cheese sprinkled on top.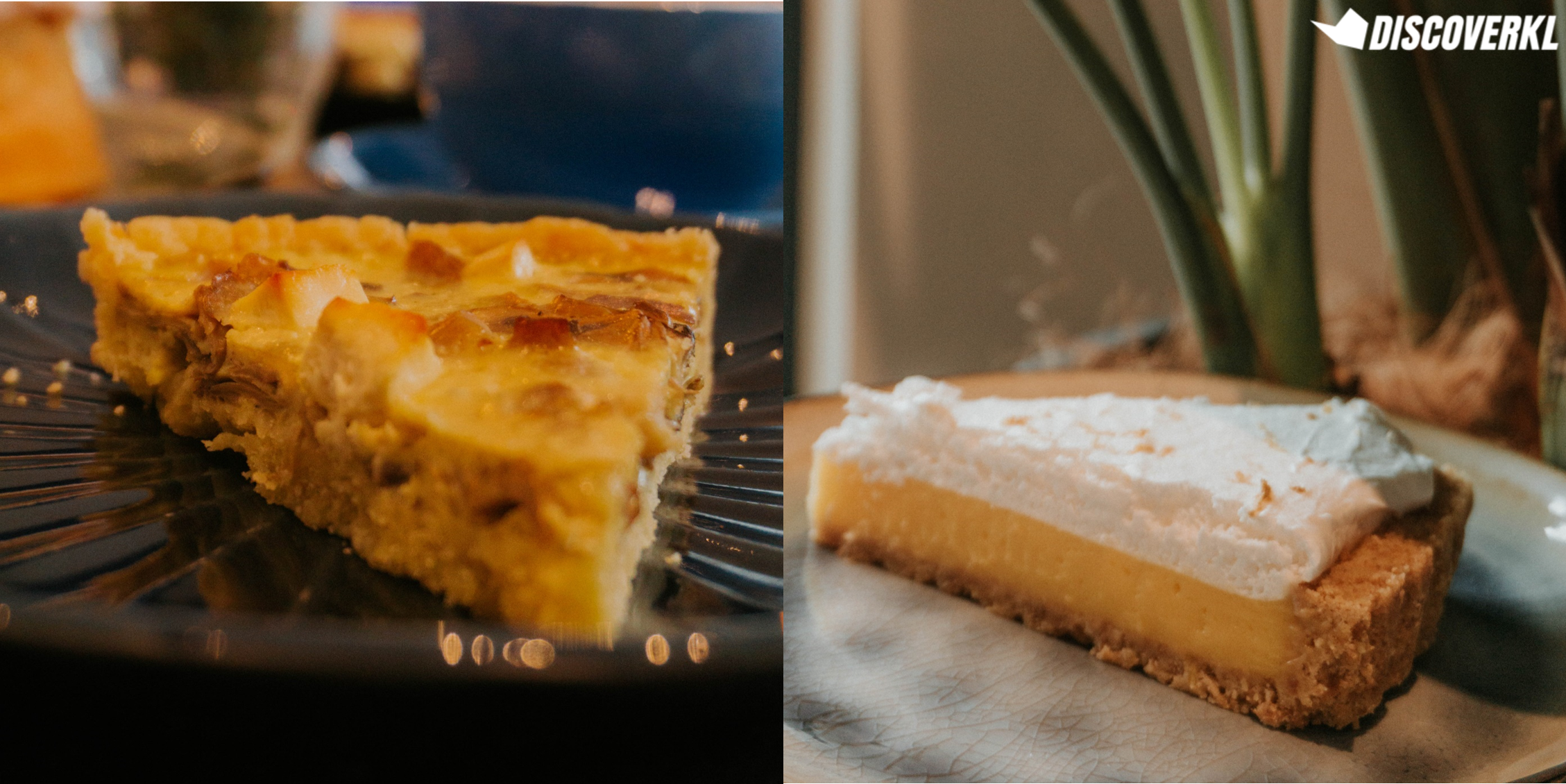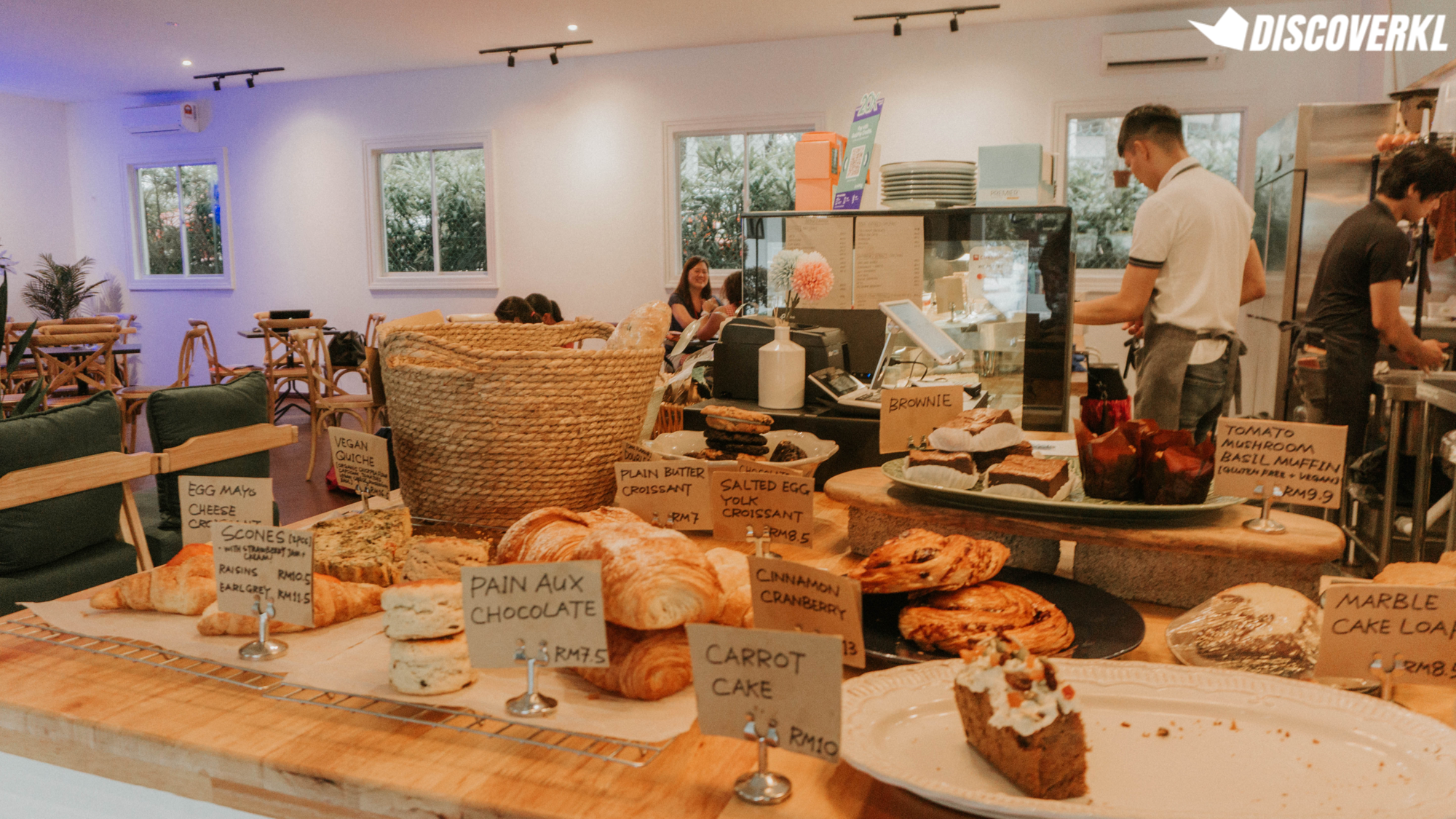 In addition to their top notch service and food in their cafe, they also take requests for baked goods, catering services and deliveries. Whatever you need, Kiara Cakes are more than willing to make your wildest cake dreams come true! 
Plus, Garden International School staffs, students and their parents are entitled to a 10% discount off their total bill from Mondays to Fridays. Available on Grabfood and Grabpay, we can truly feel their excitement to serve the community the best cakes and coffees in town.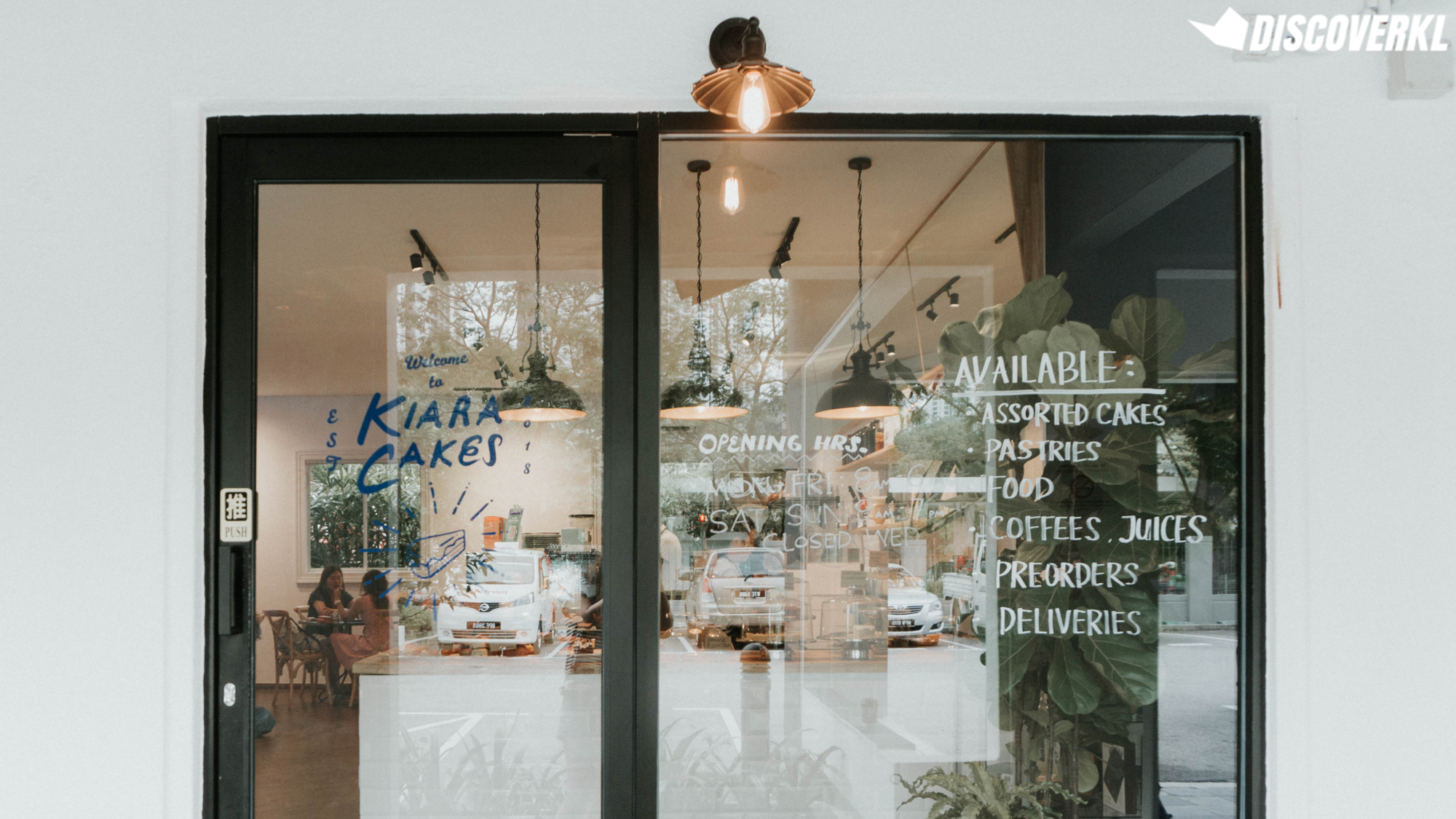 From the outside looking in, it may appear like another hipster cafe in some obscure neighborhood. But the moment you open the door, you're greeted with cheerful baristas and a heavenly smell of baked goods at the counter. And don't even get us started on their hospitality.
With Trincy's knowledge and the eagerness of their staff members, every customer is given the best service. Being aware of their large spread of delicacies, they're more than happy to explain what they're all about and also the perfect drink to pair with them.
Besides that, they've also got hand-stamped coffee cups for you to pick up a coffee or two. We'd recommend their warm hand-poured coffee or refreshing Kombucha tea as a perfect traffic companion. Throw in a salted egg yolk croissant and you're all set to brave the traffic!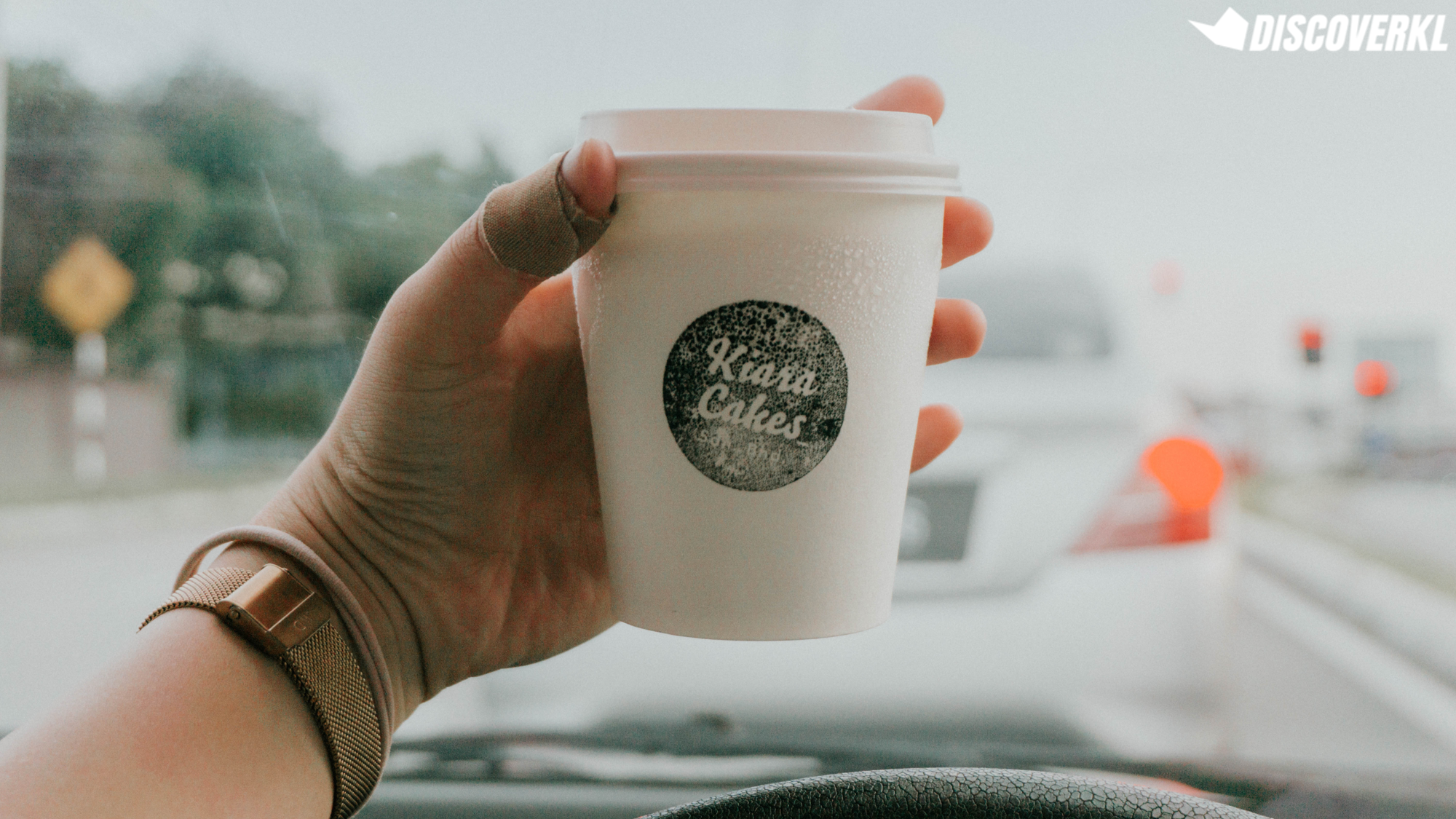 Kiara Cakes
Hours: Mondays-Tuesdays: 8am-6pm; Thursdays-Fridays: 8am-6pm; Saturdays-Sundays: 9am-7pm (Closed on Wednesdays)
Address: 7-4, Vista Kiara Shoppe, Jalan Kiara 3, Mont Kiara, 50480, Federal Territory of Kuala Lumpur
Website: Kiara Cakes
Tel: 03-6206 4335