"Ingri, angra, ungru, engre".
These words might sound like pure gibberish to you, but at Hauntu, they hold a certain amount of power.
Or at least, that was what we hoped for.
They make up part of a phrase uttered by Rahmah, one of Hauntu's resident characters.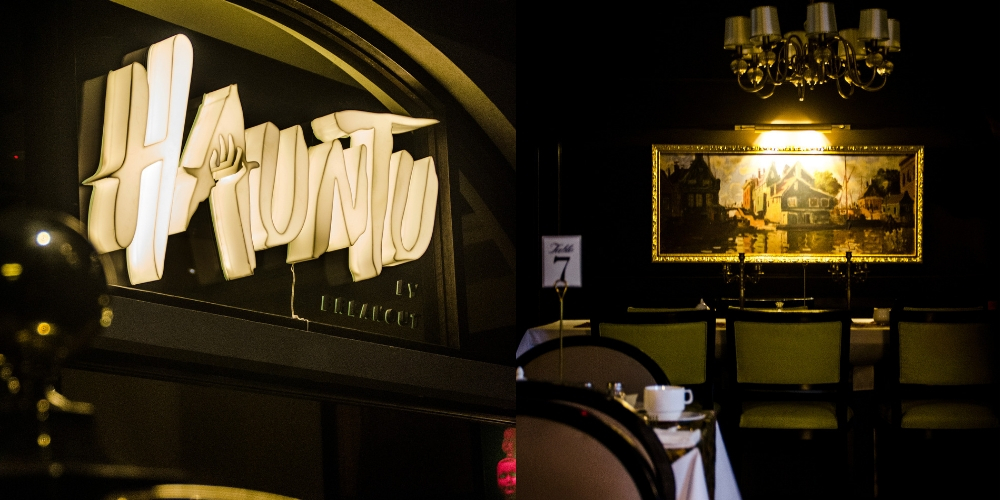 Welcome to KL's latest haunted house experience with a twist. There are no zombies, pontianaks or pocongs in sight, but it still manages to send chills down your spine.
Pronounced haunt-you, the haunted house is brought to you by the same company behind the Breakout escape room.
It's an immersive horror experience with a whole host of elements that bring about the spooks. These include special effects, stages and scenes that you can see, hear, touch, smell and feel.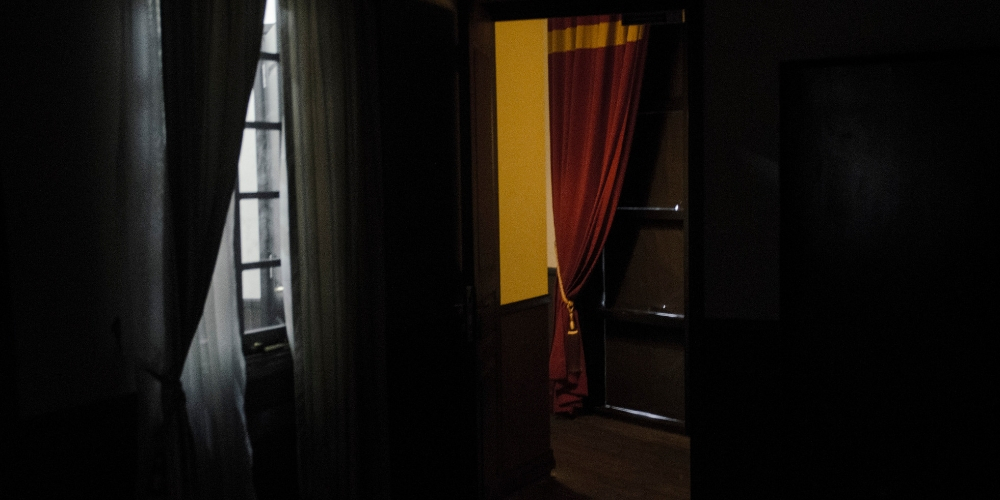 It is a 3-episode experience which is fully interactive. There are 6-10 theatrical actors playing roles like bellboys, witches and chambermaids, among others. And get this, you and the other players in the room will each get a specific character to play too.
In its current episode, The Thief, some of the roles that you might be able to play are Habsah, Chong Kiam Yun and Aminah.
When our team recently dropped by, I played the role of Rajendran.
We're all part of the notorious Harimao Gang and our mission is to participate in an intricate gold heist at the fictional Colle Eastern Hotel.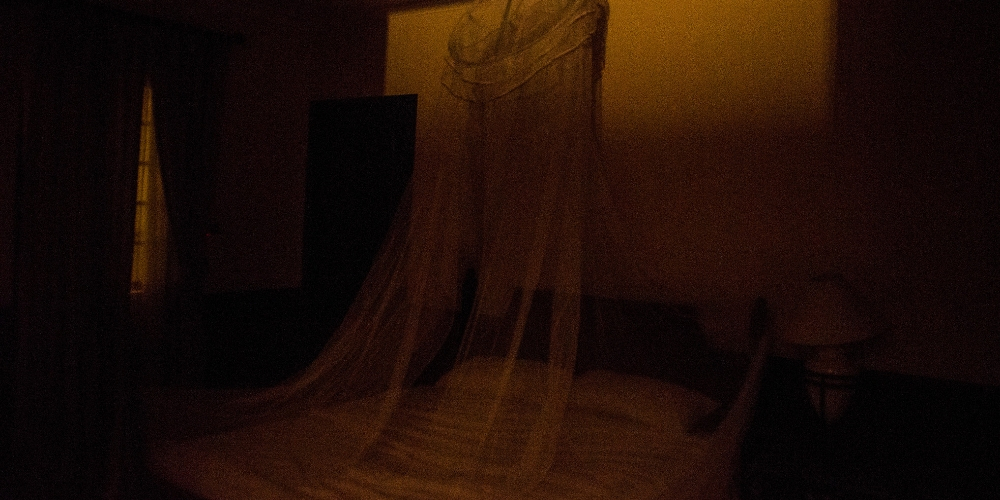 While exploring the rooms and maze-like spaces of the hotel set in the '50s, you'll find that something is amiss with the hotel and its inhabitants.
And at most points in the experience, you'll find yourself shrouded in pitch black darkness.
In fact, I found myself screaming when I saw my colleague in a corner, mistaking him for one of the cast members.
After plenty of screams and "Wey, what's that ah?!?"s, the 45-minute experience comes to an end and you'll probably be left with some unanswered questions. But that's what's unique about this experience—it's up to you to interpret the experience you've just had.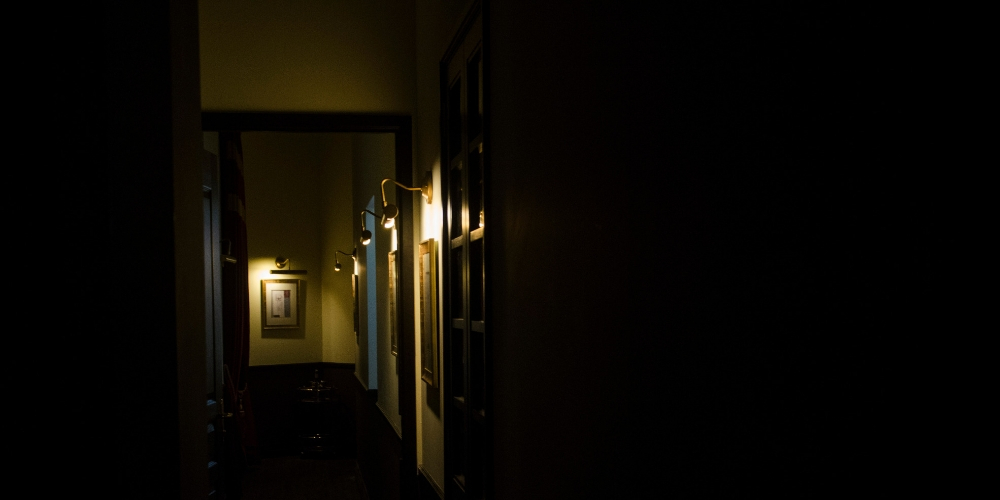 The best way to describe the Hauntu experience is this: You're watching a horror flick, but you're a part of the movie itself. And to a certain extent, the outcome of your experience lies in your hands.
Co-founder of Hauntu, Ka Wai, shared that each player might experience The Thief differently, depending on the questions that you ask the actors, or your response to certain situations.
Hence, for players who are passive (or perhaps, shocked to silence), they will experience a standard story line.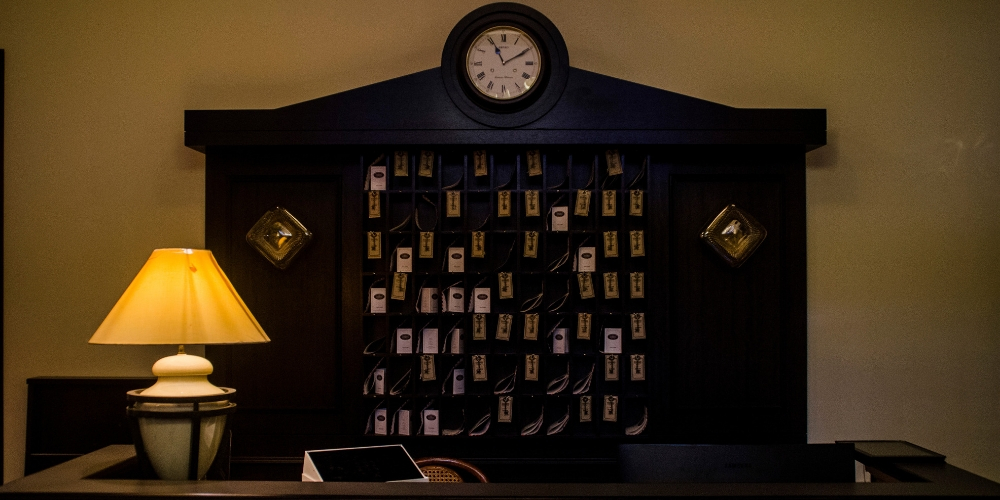 What's cool is that you can play The Thief a second or third time and experience it slightly differently too, based on your decisions.
That's the beauty of a live theatre performance.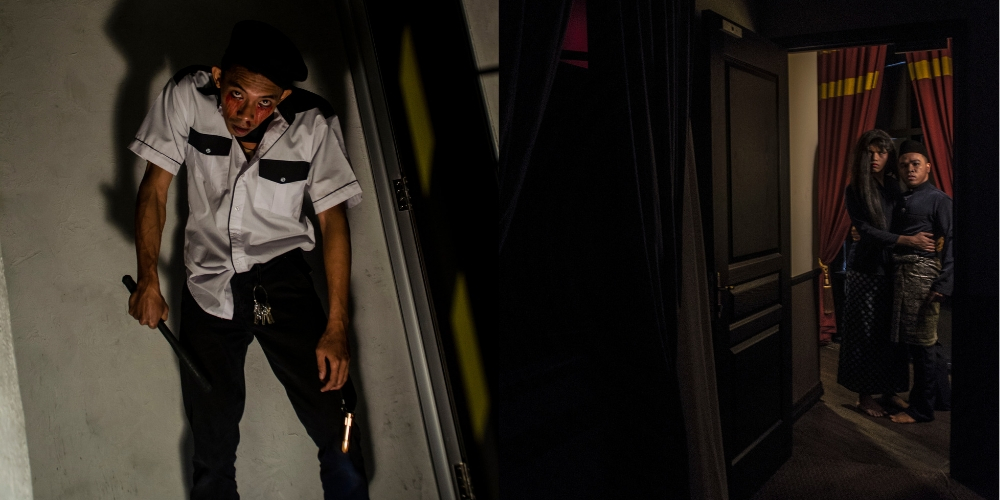 Ka-Wai noted that the Hauntu set was 4-5 months in the making and plans for the haunted house experience began more than 18 months prior to its launch.
Its actors received 3-4 months of training and are trained to be able to take on different roles as well.
And with all the labour of love that the Hauntu team has poured in, it is rewarded with a top-notch haunted house experience that all my colleagues gave a 10/10 score for.
While we clearly can't wait for the next episode, we'll just have to wait a little longer.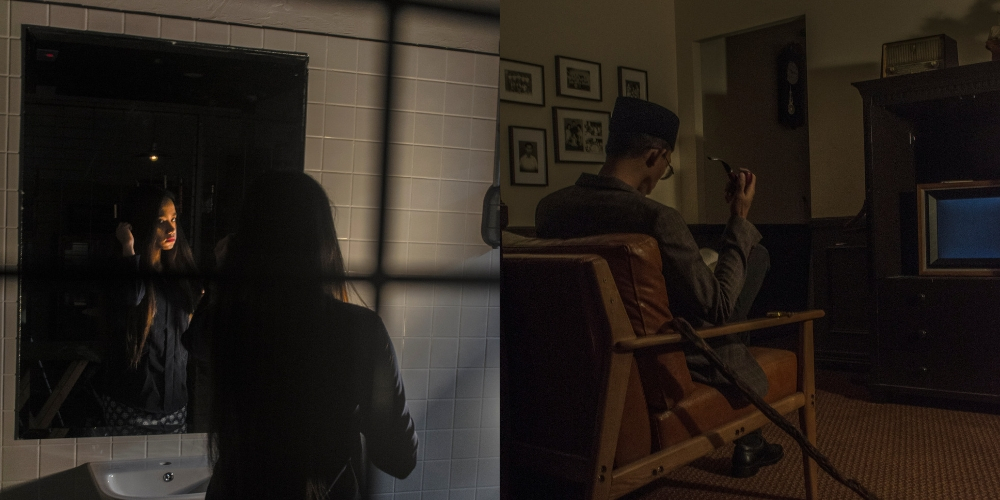 The Colle Eastern mystery continues with Hauntu's upcoming episodes slated for the remainder of 2019, with one experience potentially launching on Halloween—how apt.
The remaining episodes will be set in different eras and players will experience the roles of a tourist and a "ghostbuster".
"Each story stands on its own but when you've played all 3, you will see the link. It's like watching Star Wars, it's fine for you to watch any episode, but without watching the first or second, you can jump straight to the third episode without missing anything," Ka Wai told us.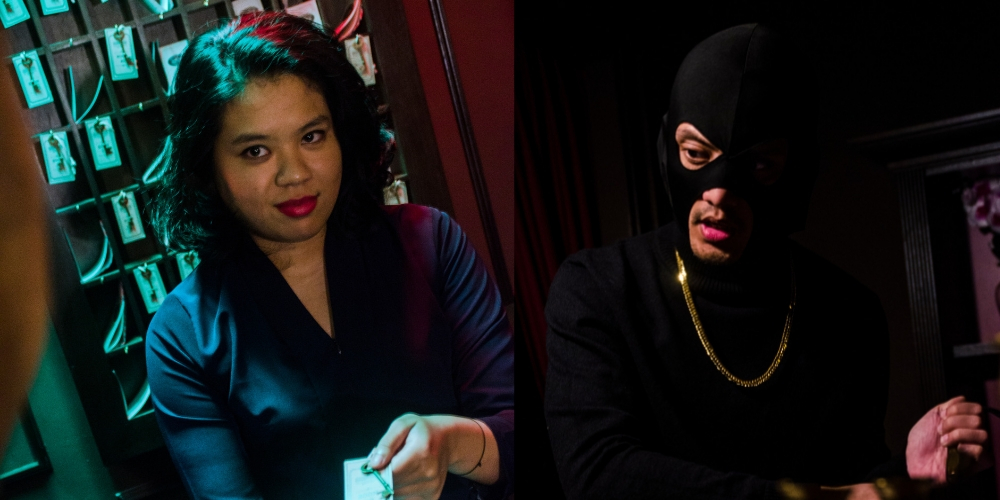 Haunted houses are aplenty in Malaysia but none are quite like this.
If you're up for a sleepless night, the rest of the Harimao gang are waiting for you at the Colle Eastern hotel.
Hauntu
Price: RM58/pax
Address: 2-9, Level 2, LINC, 360, Jalan Tun Razak, Taman U Thant, Kuala Lumpur
Website: Hauntu
Tel: 011-1686 9199
Each admission can accommodate a maximum of 10 players and online booking is recommended to secure your slot. 
All Image Credit: Hauntu