You won't find any waiters at Great The Healthier Fast Food.
They are afterall the first automated restaurant in Malaysia and operate by a high-tech mobile ordering system instead.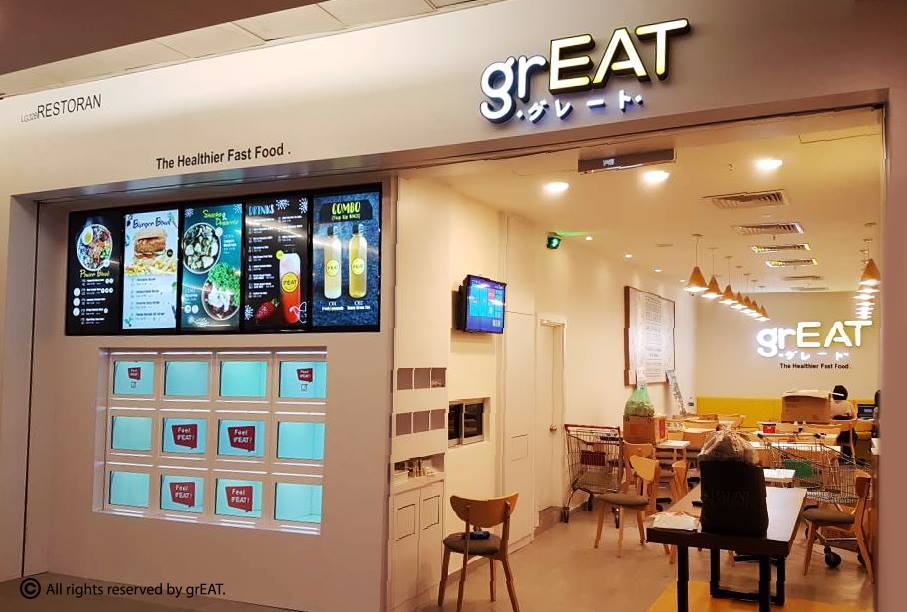 That way, you'll have the convenience of ordering your meals from the comfort of your own home. You can then retrieve your order upon arrival at the mall. Meanwhile, your meal will be kept warm within the vault until pickup time.
Plant-based fast food meals are the current options on the menu, including Vegan Chickpea Burgers, Japanese Sesame Bowls, Tomato Spaghettis and Passion Mushroom Salads.
All of the dishes are pork-free, lard-free and MSG-free—even when they are fast food meals through and through, they are a healthier option for you.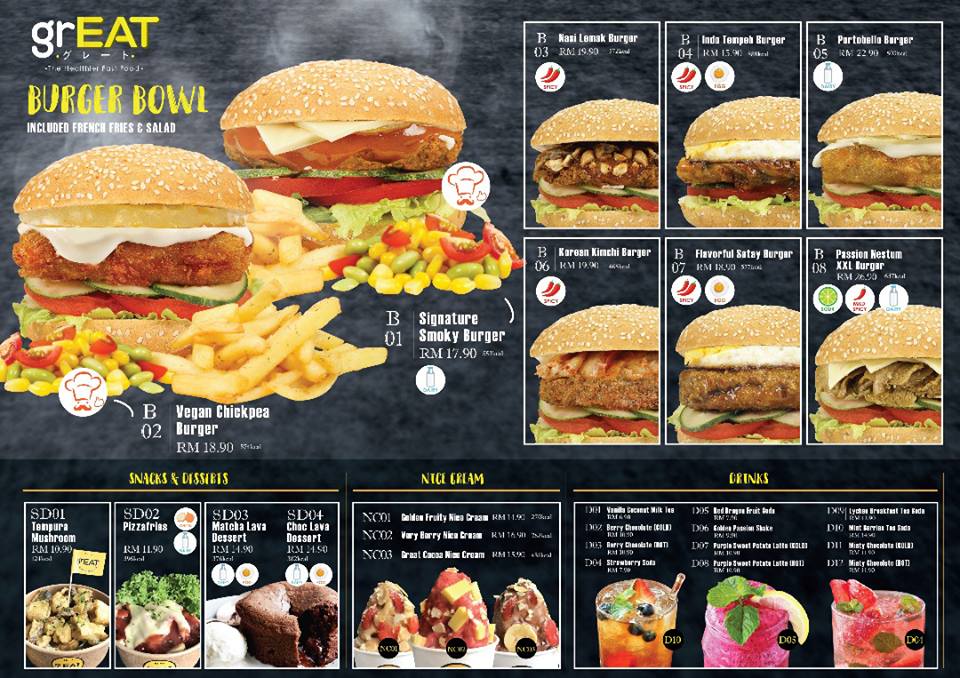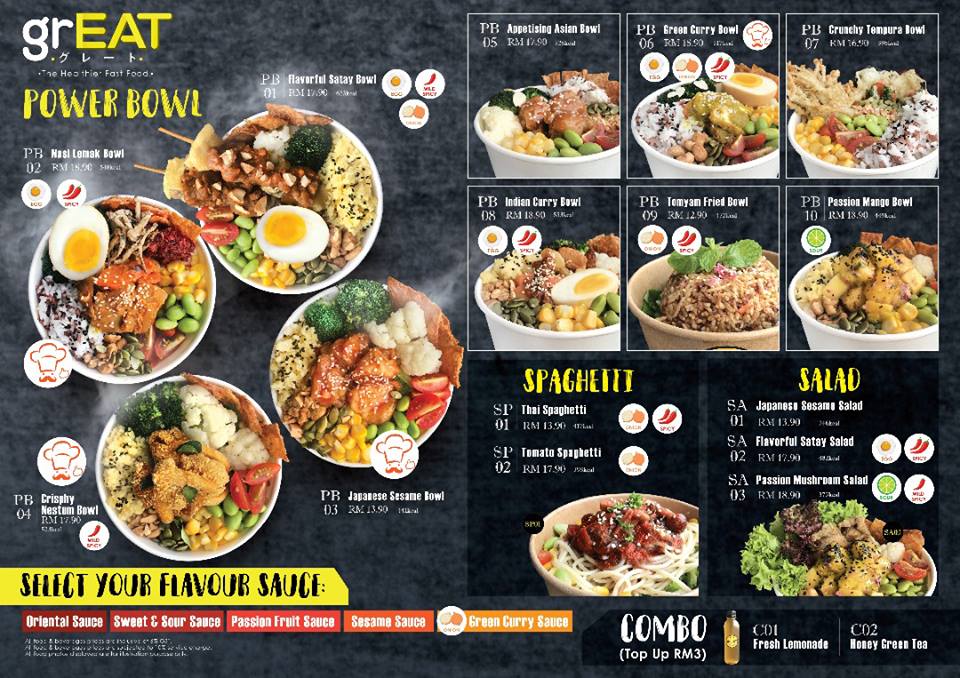 To order, one must first place a request via the WeChat app. Once at the restaurant, look for the vault labeled with a username which is unique to every guest, key in your given passcode and retrieve your meal.
You can then opt to dine in the restaurant or take the dish away and enjoy it in the comfort of your own home.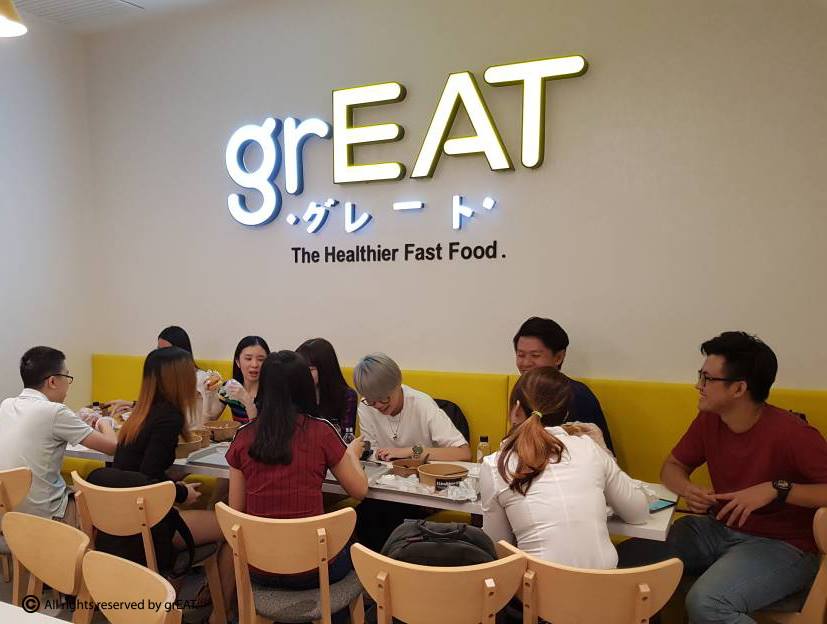 Considering how speed in delivery is a quality that most would value in terms of their meal preparation, this is a pretty cool concept to see in Malaysia.
Following in the footsteps of San Francisco's Eatsa which runs by a similar concept, time will only tell if this concept will remain feasible in the long run.
That being said, gauging from public interest on Great The Healthier Fast Food's Facebook page, it's safe to say that Malaysians are game to try this futuristic dining concept out.
Great The Healthier Fast Food
Hours: 10am-10pm, daily.
Address: Lot LG 328, Lower Ground Floor, 1 Utama Shopping Centre, Petaling Jaya
Website: Great The Healthier Fast Food
Tel: 012-406 0355
All Image Credit: Great The Healthier Fast Food