Watching your favourite café close up shop is devastating to most—for two university friends, it inspired them to start up. Their search for a space where they could work and brainstorm ideas the way they had in their favorite café led Casper and Yu Min to eventually found Sandbox.
Sandbox is a coworking space that is designed keeping the needs of freelancers, remote workers and digital nomads in mind. One is met with too many distractions while trying to work out of a café. And working from home can be very isolating, ultimately leading to low productivity. Sandbox strives to solve that problem by providing a comfortable setting so you would be at ease and better able to get work done.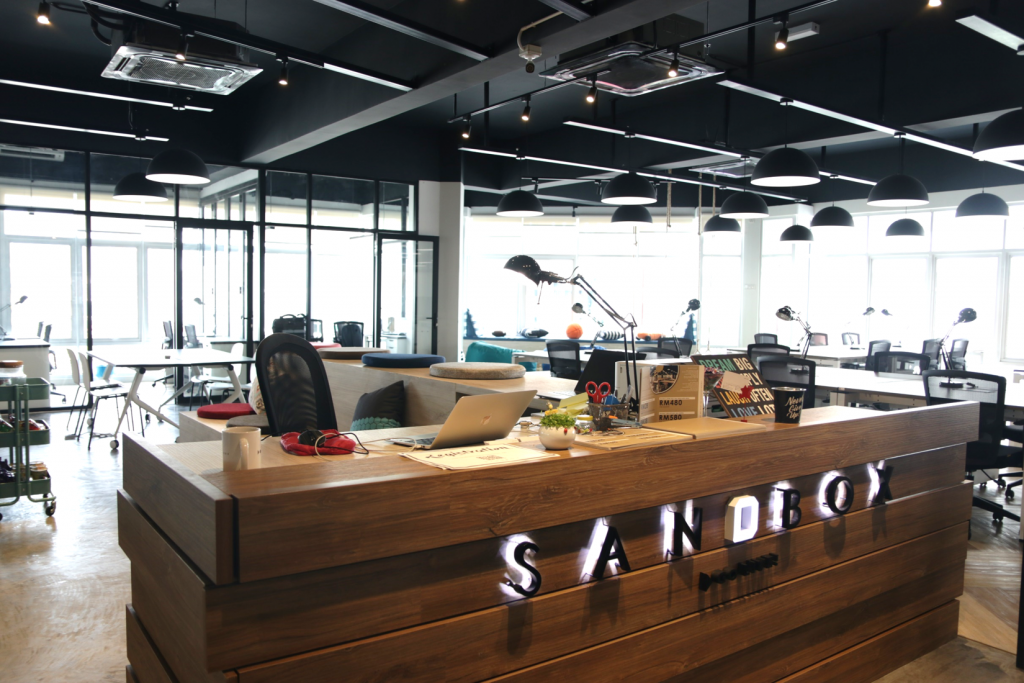 Sandbox is located in Sri Petaling, right in the middle of a bustling F&B area and conveniently, there're two parking lots right next door.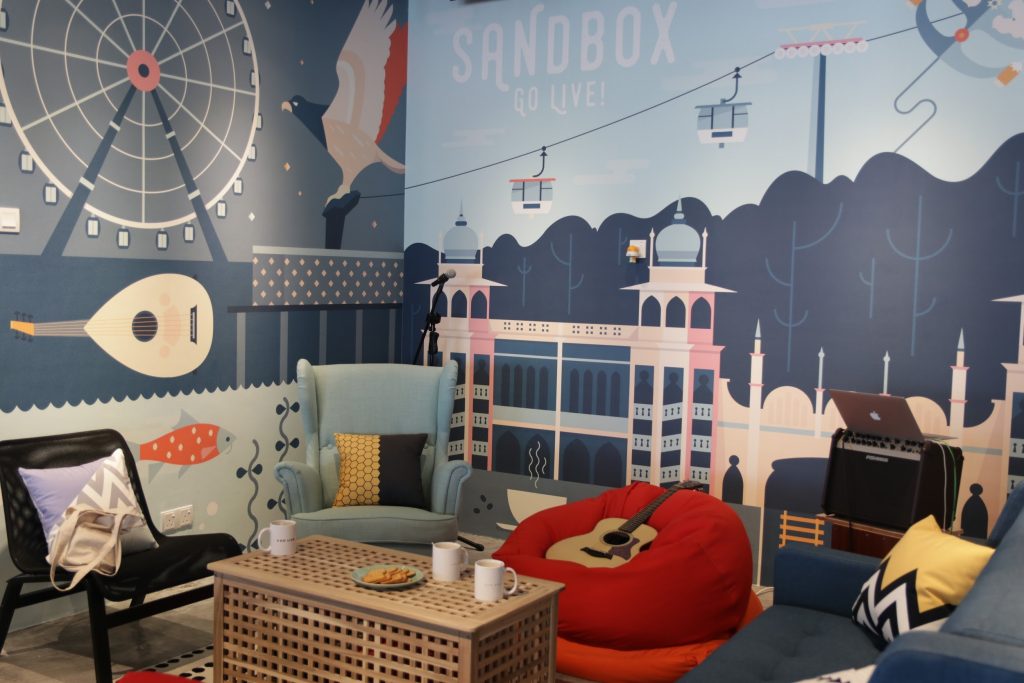 With swings, beanbags and a guitar as part of its overall décor, cosy vibes are a given but this aside, it's actually a place where you'd ideally get down to business and get things done.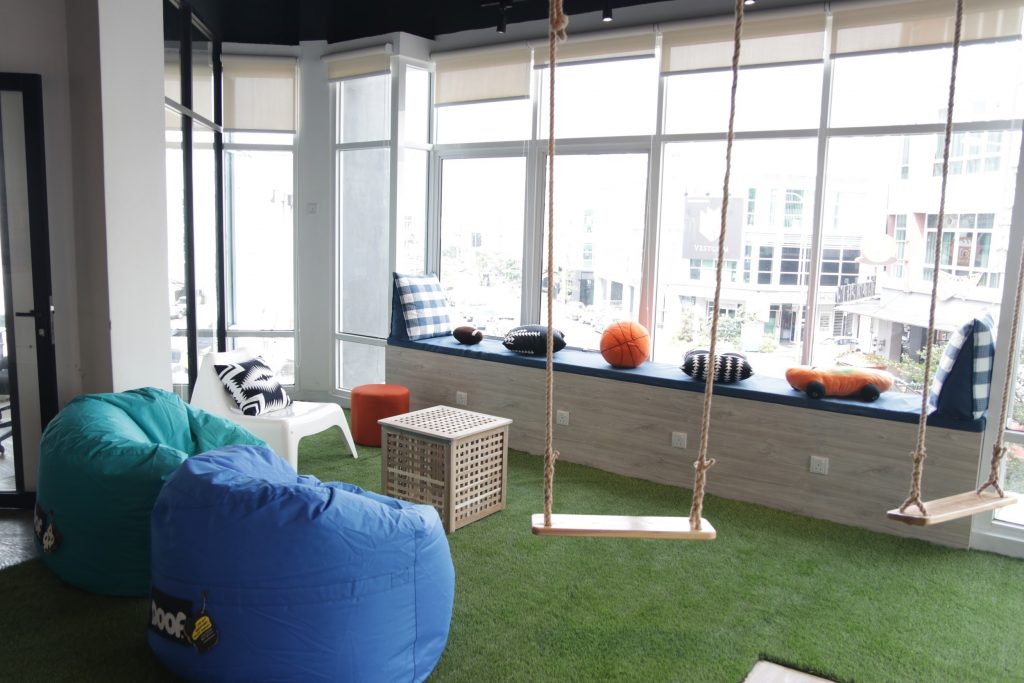 Catering primarily to professional nomads, this Sri Petaling co-working space—or as Casper puts it, "community playground"—operates by a hot desking and dedicated desk area concept.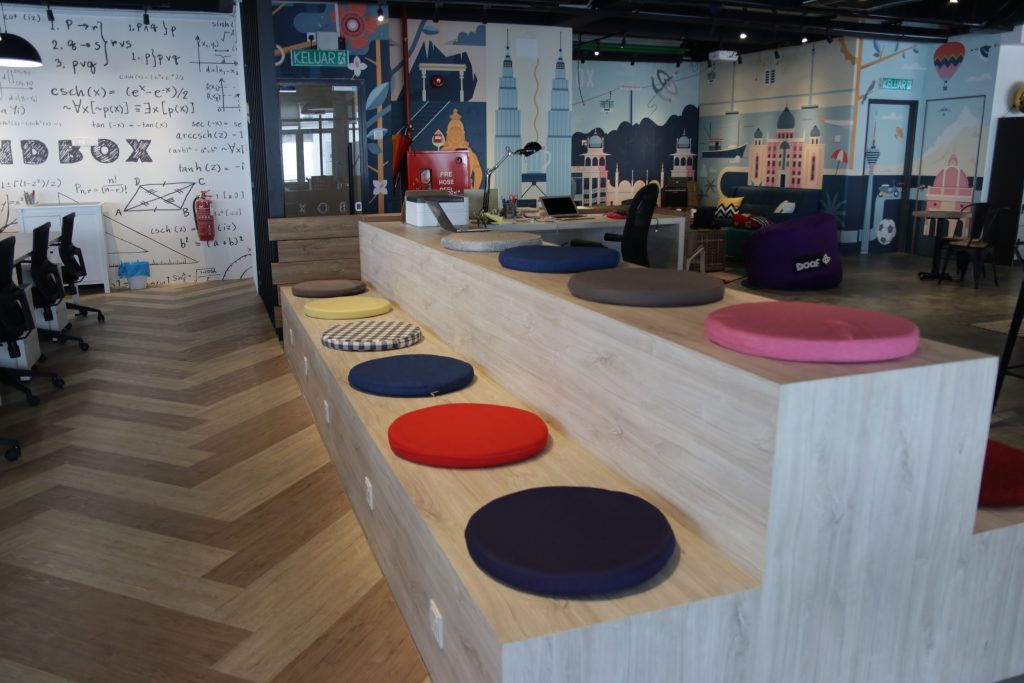 If you're planning to drop by for the day, rates start at RM28, or RM208 for any 10 days within a month, bringing the price down further to RM20.8/day. Wear whatever makes you feel at home, come and leave as you like and feel free to bring in "outside food", so long as you clean up after.
Some of the shared amenities at Sandbox include:
A WiFi speed of 100 MBPS—ideal for those who are constantly uploading and downloading large files
Free flow of coffee, tea and light packaged snacks like wafers, biscuits, and cookies
Private phone booths so you can take a call without nosy eavesdroppers.
Access to a rain shower (yes, you can even take a shower here!)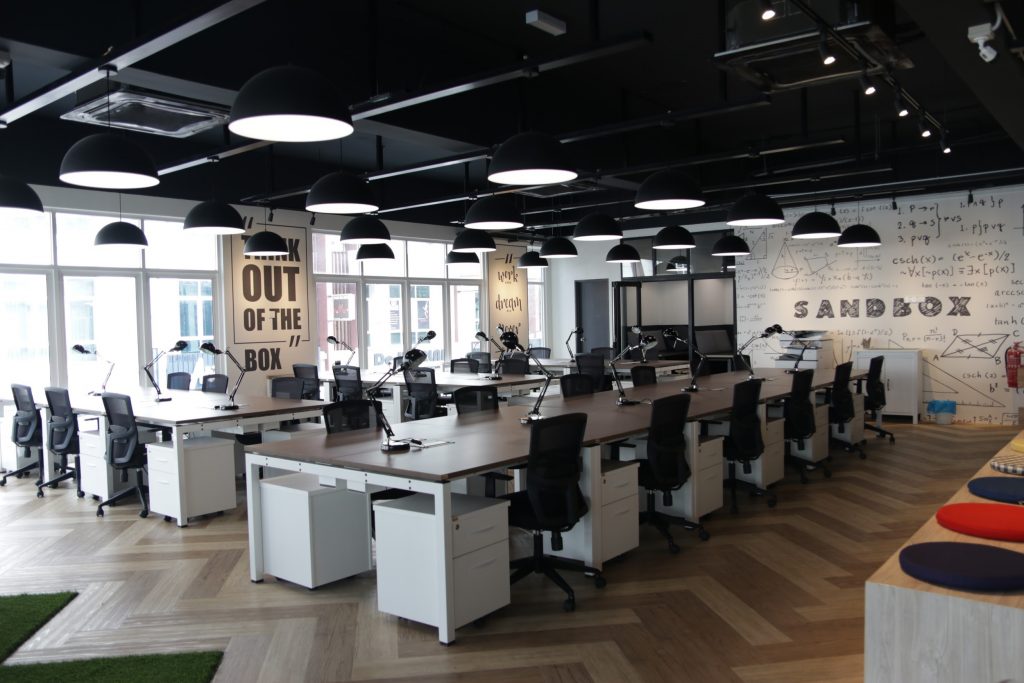 Alternatively, you can opt to become one of Sandbox's "residents" for a monthly fee of RM480. The resident privilege lets you gain 24×7 access to a dedicated work desk for a monthly fee. Want a little more privacy? There are private suites available for rent at RM580 a month.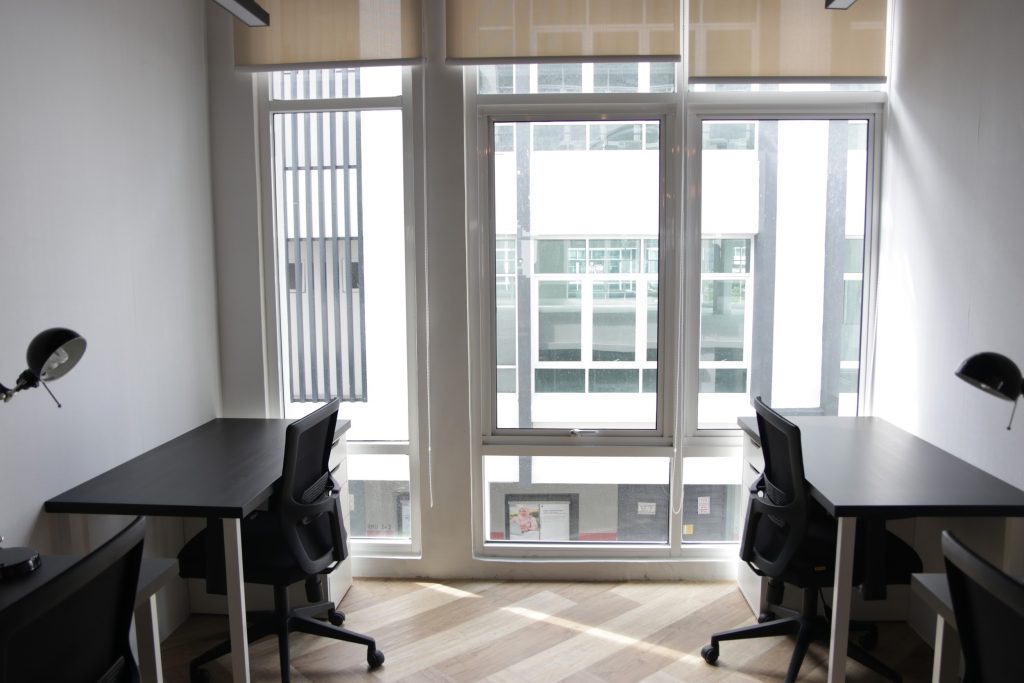 Other amenities that Sandbox residents are entitled to include:
24/7 building access—come in at 3am in the morning to work on your project if need be
Printing credit
Meeting room credit
A business address with mail and package handling
A lockable drawer
Sandbox's coolest feature is their well-integrated app family—one's an administrative app and the other's a location-based security app.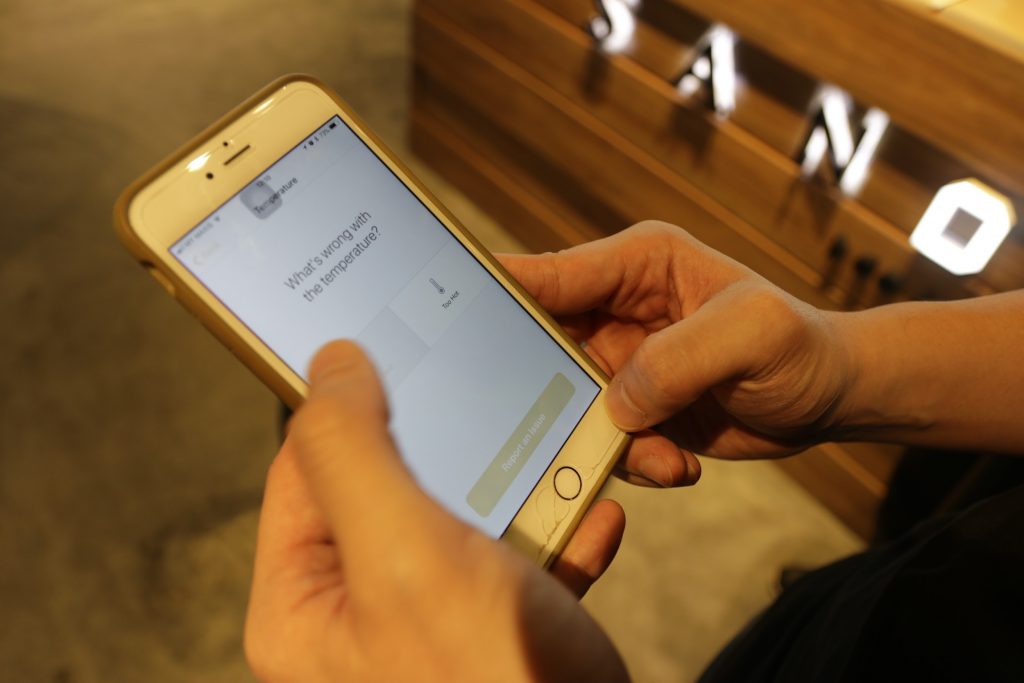 The administrative app is pretty much Sandbox's personal "WhatsApp group" where the community can text newcomers a simple 'hi' or send a message if the air conditioner's too cold—a very real problem that might hinder productivity. 😛 You can also manage the booking of meeting rooms with the app or receive updates on some new snacks in the pantry.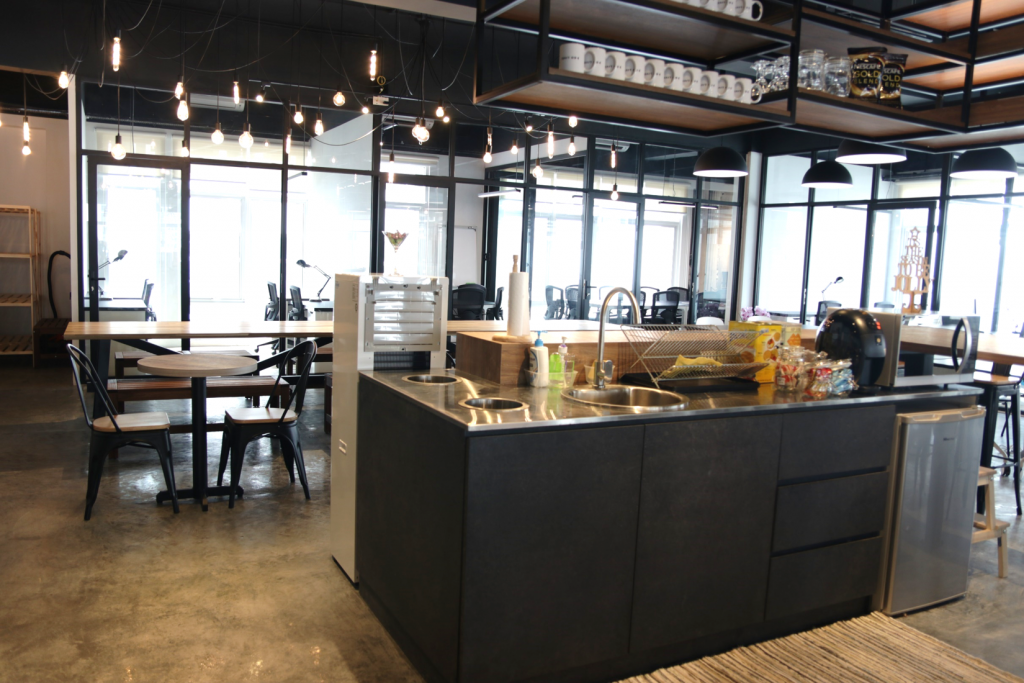 The security app's pretty cool too—the DiscoverKL team saw firsthand how access was granted, even with the app being inactive and the phone tucked away into the jean pocket. Basically, the Sandbox system auto-detects the presence of their community members through the app and access is granted instantly.
Casper shared how security is something that the Sandbox team does not take lightly. "Everyone's screened before they join us as residents", he said.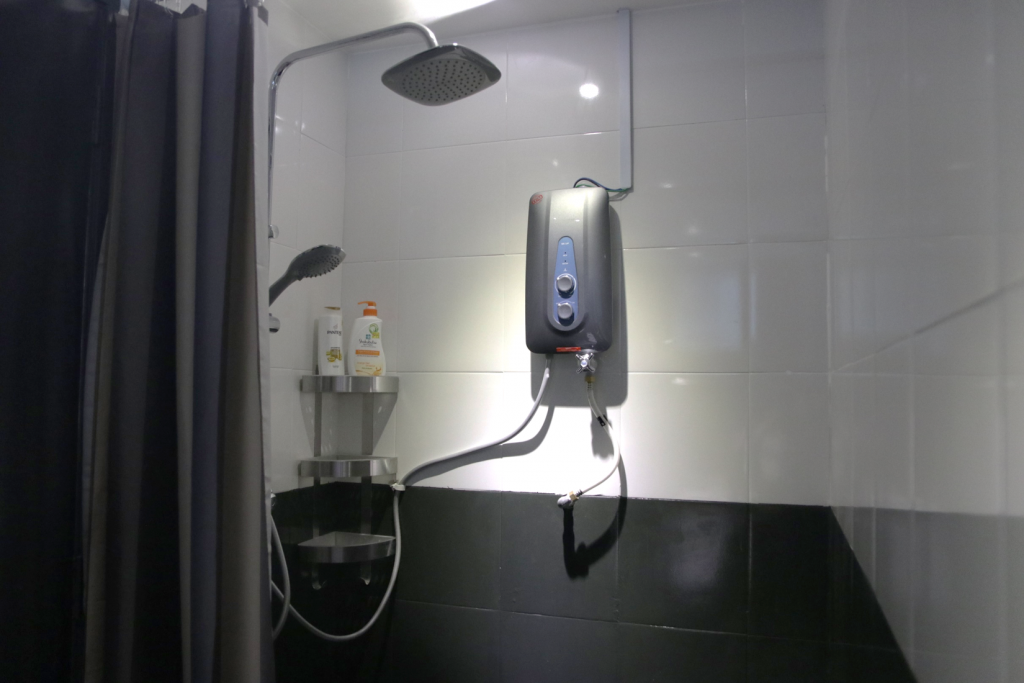 That way, they dictate how their community is built. Because residents are able to enter at any time of the day (or night) and use the space as their own, security is something that Sandbox most definitely does not overlook.
It's also comforting how you know that the entire community is built of people that are on the same page. That's why Sandbox takes it upon itself to connect members they trust would have synergy between.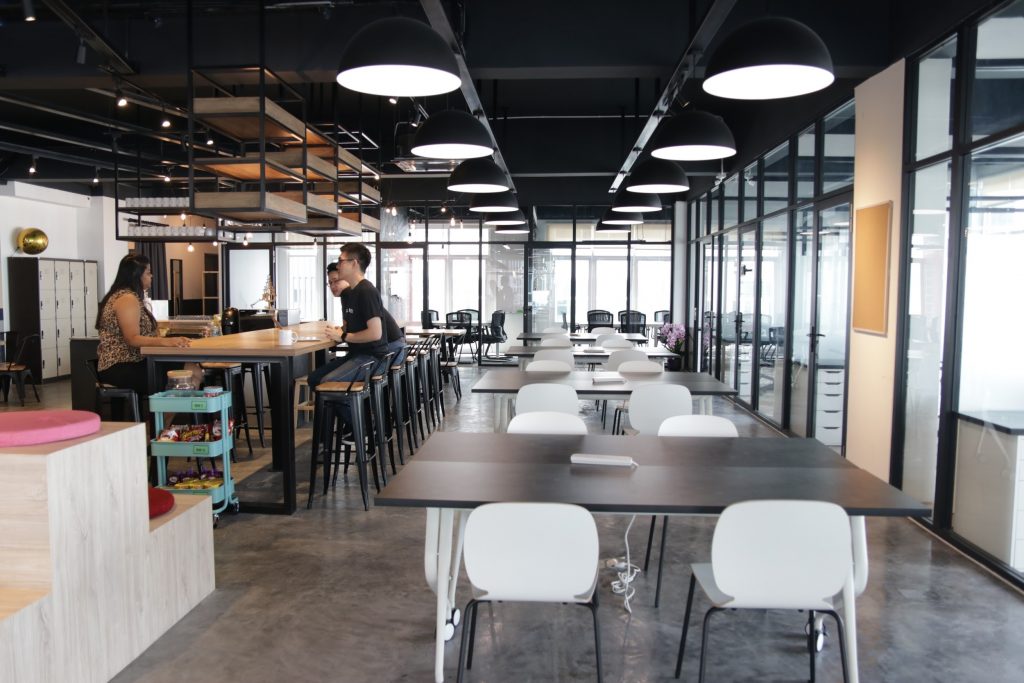 Say for instance, a member's looking for someone with PR experience and there's another startup of that nature working at Sandbox, they can opt to connect.
And ultimately, that's how the community grows.
If you're keen to give this cosy lil' community playground a go, Sandbox is available for trial periods. That way, you can come and see if this co-working space is the right fit for you in the long run.
Here're the important deets to remember:
Sandbox
Hours: Monday-Friday: 9am-6pm, Saturday-Sunday: 9am-9pm
Address: 22-1, Jalan Radin Bagus 3, Sri Petaling, Kuala Lumpur
Website: Sandbox
Facebook: Sandbox
Tel: 012-326 7533
This article was written in collaboration with Sandbox.