I'm always game for healthy food and when I was introduced to a new healthy food delivery service in KL, I was immediately intrigued.
What Food is a relatively new food delivery startup in Malaysia with an emphasis on clean as well as comfort cheat meals.
Their concept allows for users to select the exact ingredients, as well as sauces which will be packaged separately for portion control and freshness.
That way, you'll know exactly what goes into your meal and customise it according to your own personal preference and budget.
We recently tried out some of What Food's meals and here's our verdict: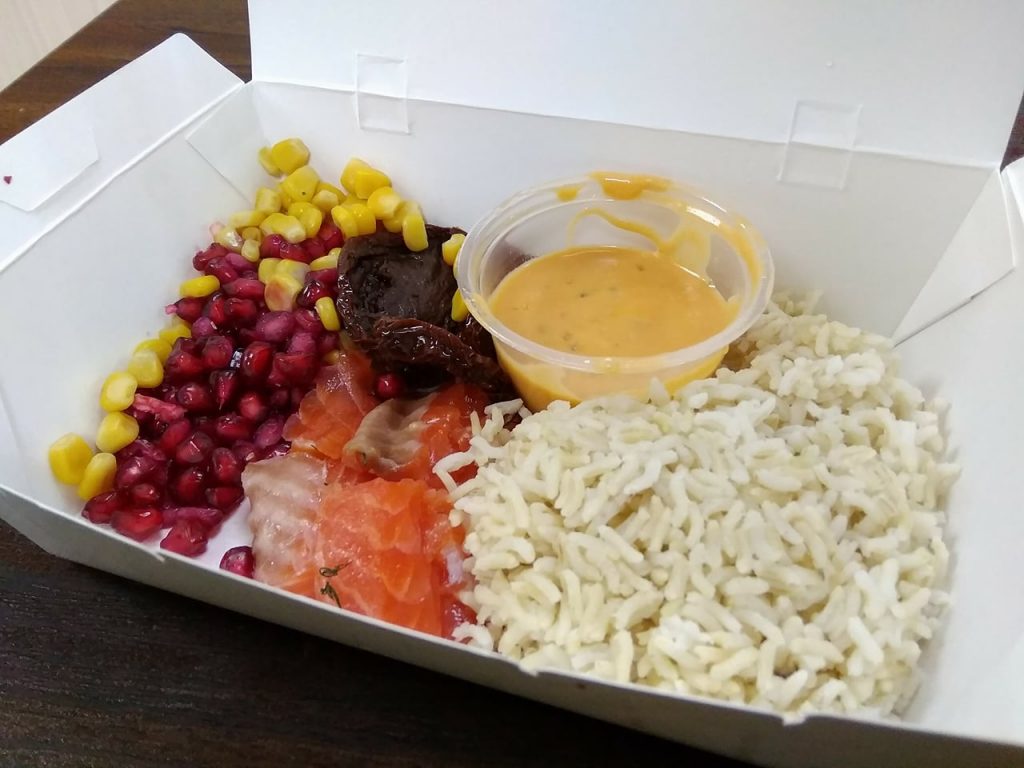 This meal consisted of Brown Rice (RM1.5), Pomegranate (RM4.5), Sweet Corn (RM1), Sundried Tomatoes (RM3.5), Cured Salmon (RM8.5) and a serving of Thousand Island (RM1.5).
Brown rice was more on the dry side, which I particularly enjoyed as to me, it absorbed the flavours of the dishes better than if the rice was moist.
Pomegranates were fresh and juicy and added some tanginess to the overall dish.
Sweet corn tasted slightly off to me and it felt almost as if this came directly from a can.
Sundried tomatoes were slightly chewy and a bit too savoury for my liking but it's an ideal pairing with bases like brown rice or quinoa.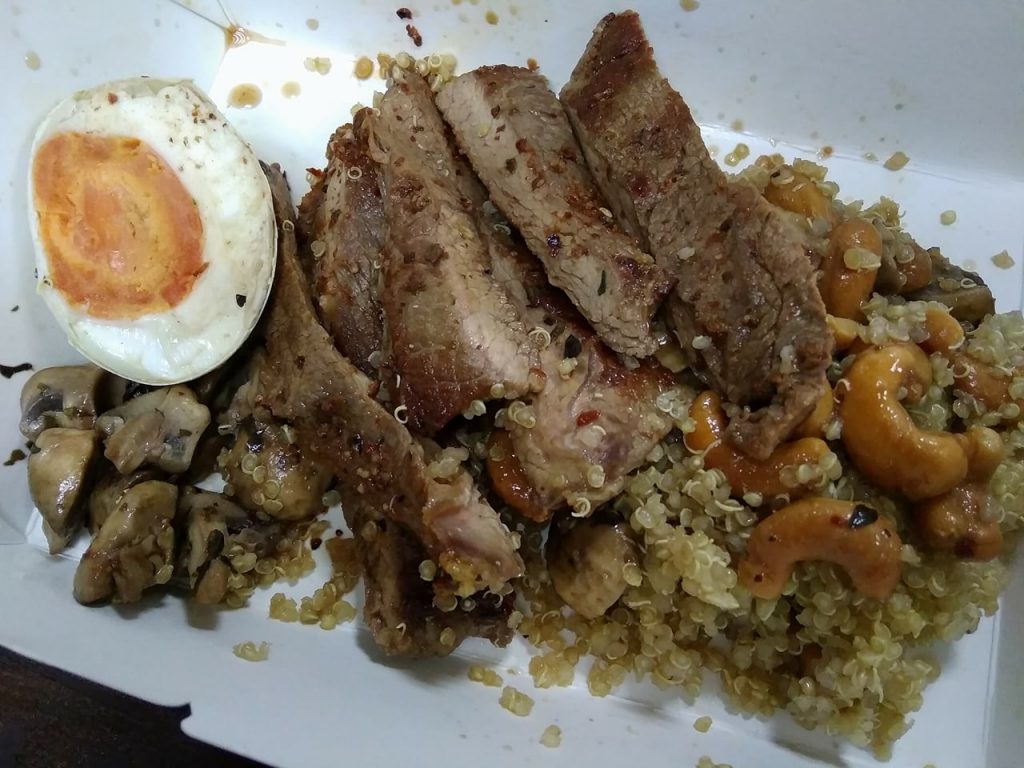 The second meal was vacuum packed for freshness and it can be quickly warmed up by placing it in the microwave or in a bowl of warm/hot water for 5 minutes.
By vacuum sealing it, the meal can be kept fresh until dinnertime. It consisted of Quinoa (RM11.5), Cashew Nuts (RM3.5), Minute Steak (RM15), Mushrooms (RM3.5), Salted Duck Egg (RM2.5) and some Ranch Dressing (RM1.5).
Quinoa was good, but then again, you can't really go wrong with this. I particularly liked how the quinoa was slightly drier than usual as this helped it to absorb the sauces from the minute steak better.
Minute steak was far too tough and chewy and this could be attributed to the fact that it had been overcooked. It was a bit of a letdown.
Mushrooms were good and juicy and we liked how What Food chose to add button mushrooms to the menu instead of other forms of mushrooms, as it pairs well with most ingredients.
The salted duck egg was average at best and is good with bases like quinoa or brown rice which might naturally lack in flavour.
Cashews were nicely toasted and added a much needed crunch to the quinoa base.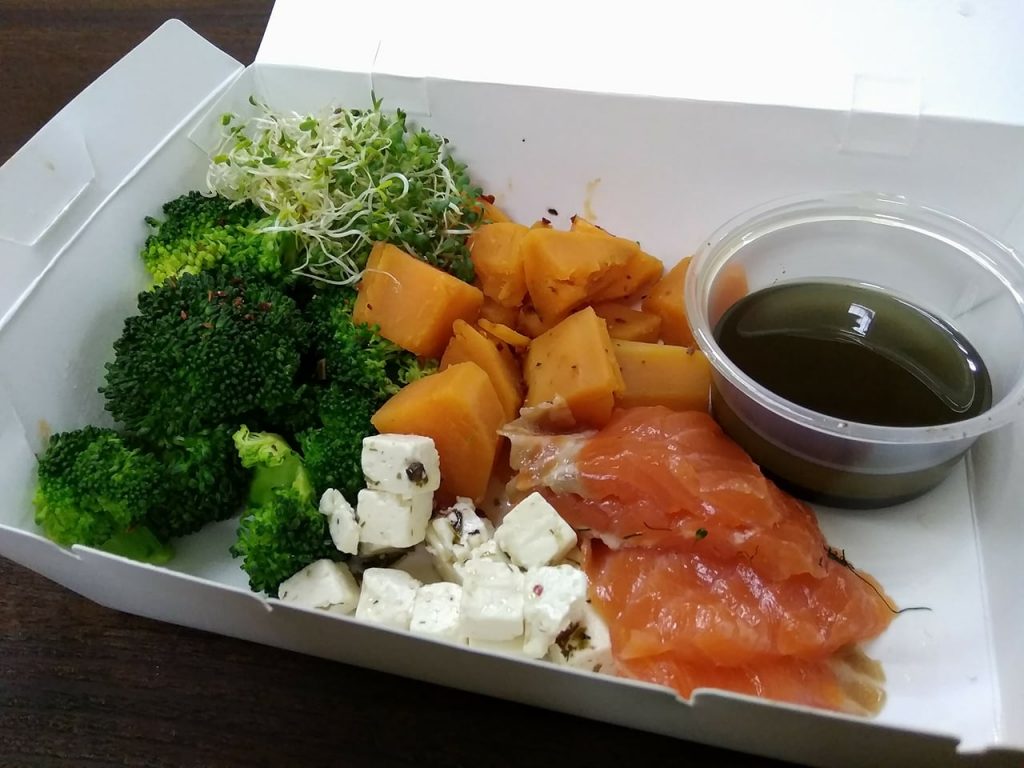 The final meal consisted of Brocolli (RM1), Feta Cheese (RM2.5), Cured Salmon (RM8.5), Sweet Potatoes (RM2), Alfalfa Sprouts (RM2) and Balsamic Vinaigrette (RM1).
Brocolli was slightly too tough and might require a couple more minutes of boiling or steaming.
Feta was an acquired taste and it's easy to tell why. It has a slightly fermented flavour to it, giving off a sour-savoury flavour which not many might enjoy. I personally did though.
Sweet potatoes were soft but not too mushy.
Overall, there were definitely some perks to What Food, in terms of the option to customise your meal. Those who are calorie conscious can also get the full breakdown for the nutrition facts in their meal, something which isn't common with non pre-packaged meals.
You even have the choice of vacuum packing your meal for an extra layer of protection.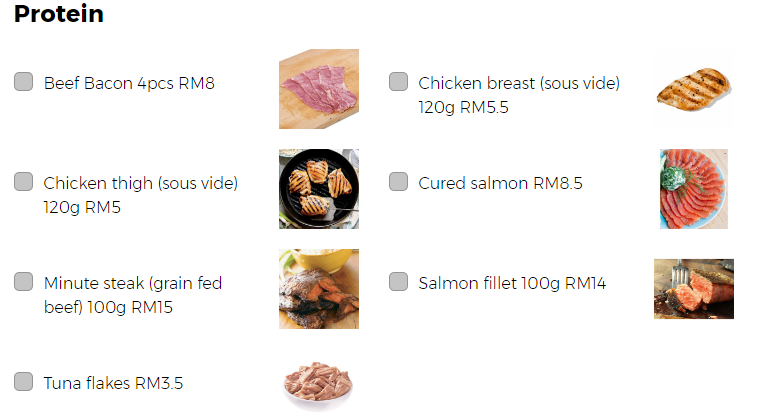 Out of the 56 options currently available on What Food, you can customise your meal however you like, so much so that you don't have to overlap your meals, unless you want to of course! With variety in terms of ingredient options, What Food also offers a wide range of cuisine, whether it's Malaysian, Japanese or Chinese.
However, with that being said, out of some of the dishes we've tried, there has been some misses such as the overcooked minute steak and odd-tasting corn. Still, with the variety of food options available, you can easily customise your own meal to find one which suits your personal taste.
If you're curious as to what other meals they offer, check out What Food's full list of meals here.