A recent visit to Da:Men mall in USJ Subang Jaya brought me to Nam Heong, a classic Ipoh-born restaurant with meals like chicken rice and chee cheong fun.
Something's different about the restaurant though: the ground was covered in thin black tracks that went in a large circle around the restaurant.
That's when I learnt that the tracks would soon become the guided pathway in order for robots to move around at Nam Heong.
These faceless robots donning red and white "attire" are roughly the size of a human being and they are programmed to hold multi-layered trays in their "arms" to serve guests with.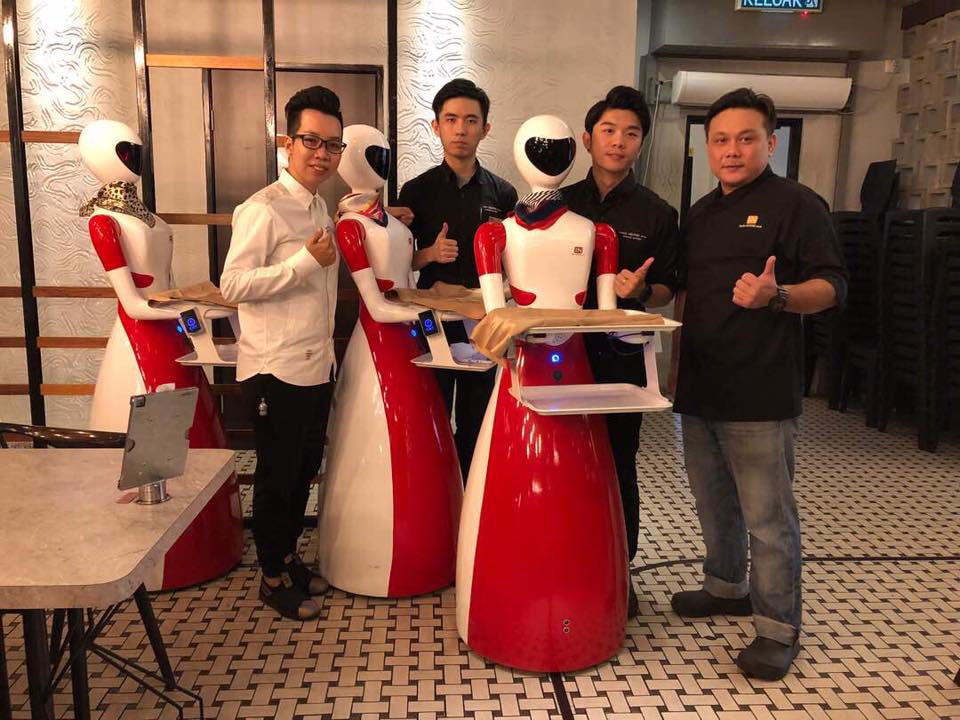 This innovative new concept was first seen in its Ipoh branch but it won't be long before we'll get to watch these robots in action at their Klang Valley outlets, including the Nam Heong restaurant in Da:Men mall, as reported by the Malay Mail Online.
The robots even have a special touch to it, what with it being named after famous celebrities like Taylor Swift and AngelaBaby. On top of that, they can even converse in several different languages!
While there's no specific date yet for the robots to be introduced in the Da:Men outlet, do keep an eye out for it the next time you pay the mall a visit.
Alternatively, if you're heading down to Ipoh, do include Nam Heong restaurant on your list!
Nam Heong Da:Men
Hours: 10am-10pm, daily
Address: 1, Persiaran Kewajipan, Usj 1, 47600 Subang Jaya
Website: Nam Heong
All Image Credit: Nam Heong Facebook page