When Serina and her husband Ishpal were coming up with a tagline for their vegan ice cream parlour in Mont Kiara, they were initially unsure if the word vegan would be a turn-off for some. True enough, whilst we were seated at the Kind Kones café in Mont Kiara recently, we heard a couple snigger, "Ugh, vegan", as they walked past.
Somehow, it's honestly not surprising. The general mindset that some might have about vegan fare is that it's bland and perhaps this can be attributed to the fact that they're used to certain types of flavours and dishes. The thought of subbing out certain ingredients with vegan-friendly ones might then be a shock because why fix something that isn't broken? Serina's thoughts on that?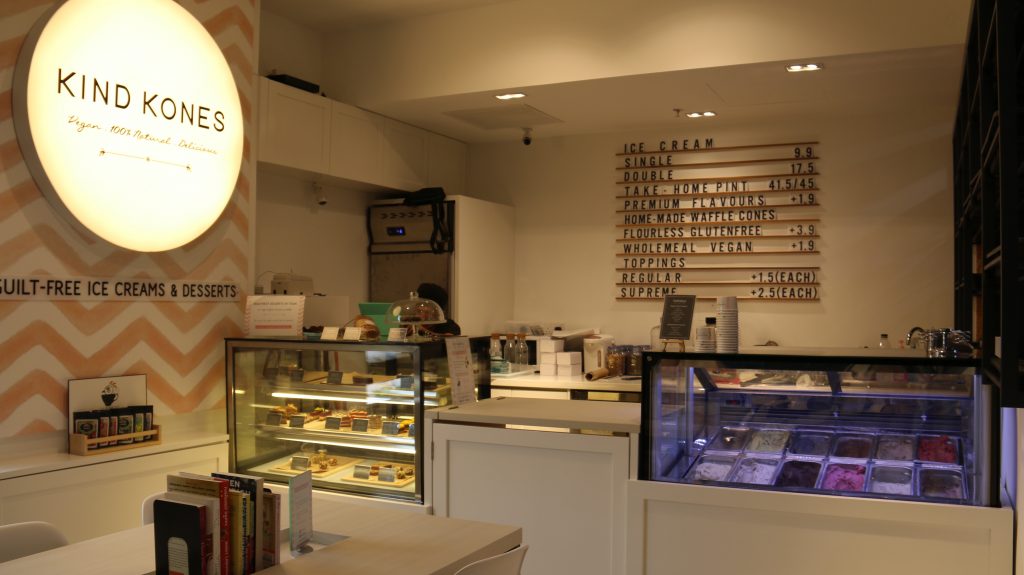 "I've had people associating vegan with blandness so they wouldn't even enter Kind Kones. But I've made up my mind that I'm not going to convince everybody. Having said that, there's also a market for vegan food."
Kind Kones is a newly opened vegan ice cream parlour in Mont Kiara and it's the first of its kind in Malaysia. They are brought to you by the same folks behind Raisin' The Roof, a vegetarian restaurant in Plaza Damansara.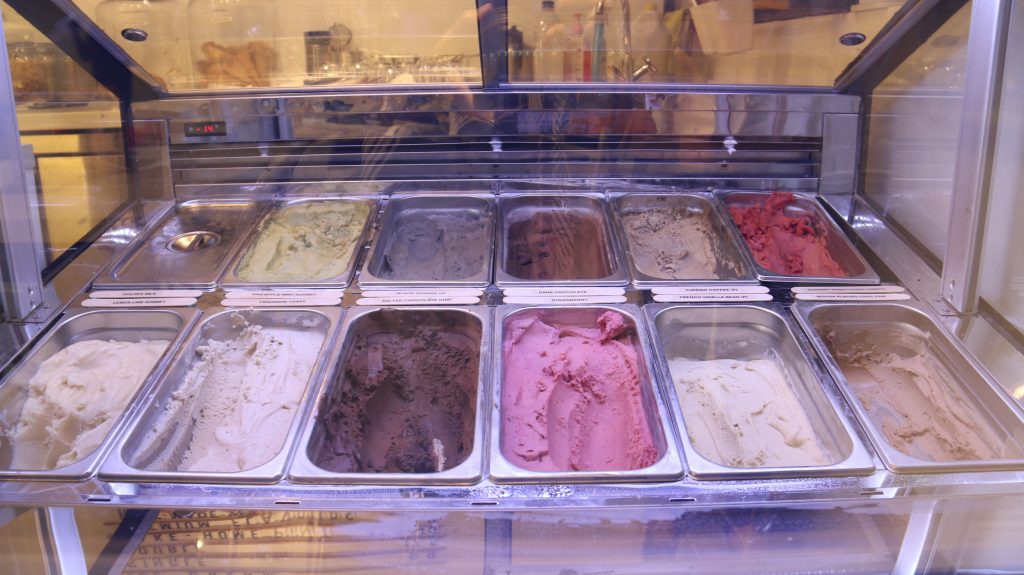 The ice creams at Kind Kones are free from eggs, dairy, refined sugar, emulsifiers, preservatives, additives, artificial colouring and flavouring. Instead, what's left are the bare essentials. "It's not just for vegans, it's also for those who are lactose intolerant and for kids who can't take certain things," Serina said of the ice cream.
The ice cream has a shelf life of 1 week and although they are far from spoilt within that period of time, Serina is adamant that she wants the ice cream sold at Kind Kones to be of top quality at all times. That is why after 3-4 days, the ice cream, which is still in good quality, are packed in pints to be sent to orphanages because as Serina puts it, "I don't want to waste something that is still good."
At any given time, you'd find 12 flavours to choose from at a price of RM9.90 per scoop. The current crowd favourites are the Cinnamon Toast, Mocha Almond Chocolate Chip, Salted Chocolate Chip, Dark Chocolate and Strawberry.
The French Vanilla Bean is made up of cashews and vanilla beans. Serina shared that one of the reasons why cashews and almonds are used is because it matches the consistency of commercial ice cream. The resulting dessert is creamy but light at the same time and because actual vanilla beans are used in the recipe, it's also delightfully fragrant.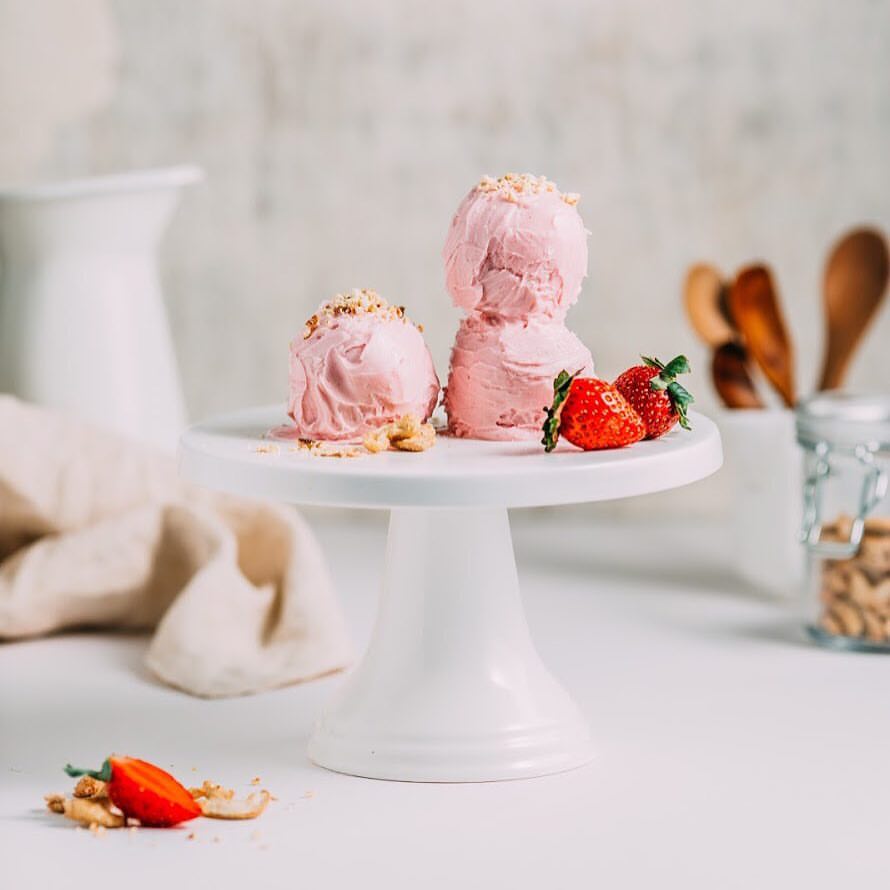 The Strawberry is made up of strawberries, bananas and coconut milk. It has a light texture to it and we paired it with the Gluten-Free cone which is nutty and adds a nice crunch to the creamy, sorbet-like ice cream. I enjoyed how it was slightly tangy, which is how real strawberries taste like anyway. The coconut milk on the other hand is not too strong. Instead, what it lends to the treat is a consistency that might remind you of a milk-based ice cream.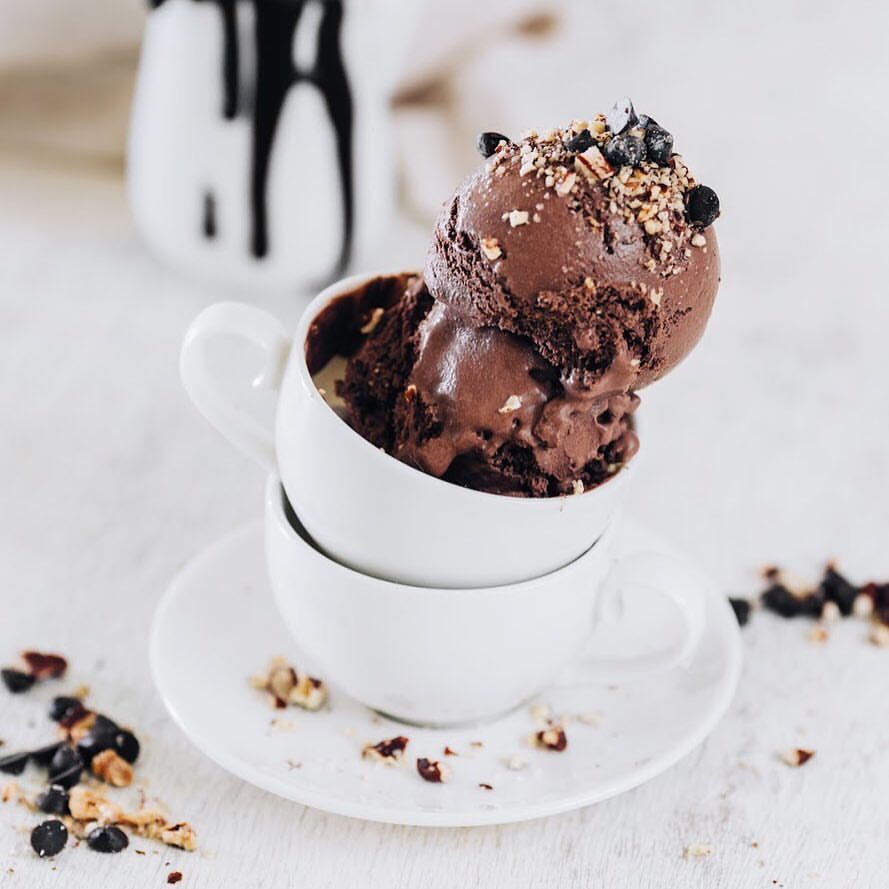 The Dark Chocolate is made up of coconut milk and cacao powder. My first taste of the Chocolate caught me off guard. It has a slight bitter and tangy taste to it, which is not common in commercial chocolate ice cream. Perhaps this can be attributed to the cacao powder, which does not overpower in flavour. Having this was a reminder that although we were treating ourselves, it was still a healthy one.
Besides ice cream, Kind Kones also features desserts and artisanal breads—all of which are free from refined sugar; with raw, vegan, gluten-free and dairy-free options available.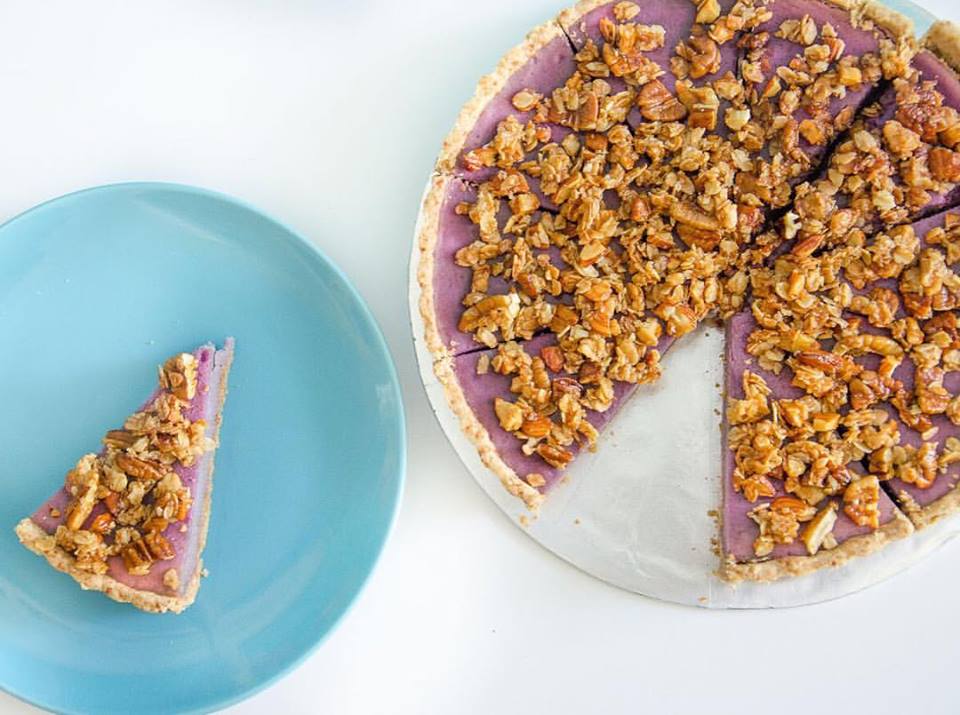 Purple Pecan Pie (RM13.90) is a gluten-free and dairy-free dessert which is made up of sweet potato, gluten-free rolled oats and candied pecans. The pie has a sweet, creamy taste which is rich and filling whilst the crust is slightly denser and tastes somewhat like a soft oat biscuit.
Flourless Sweet Potato Brownie (RM13.90) is gluten-free and dairy free. It is made entirely without flour and is loaded with sweet potatoes but, like me, you probably would not be able to tell. It has a slight tanginess to it and there's no mistaking the fact that there's a rich cacao flavour in this one. Where gluten-free cakes tend to have a rubbery texture, it is not present with Kind Kones' version and Serina mentioned that the brownie is a hit amongst kids too.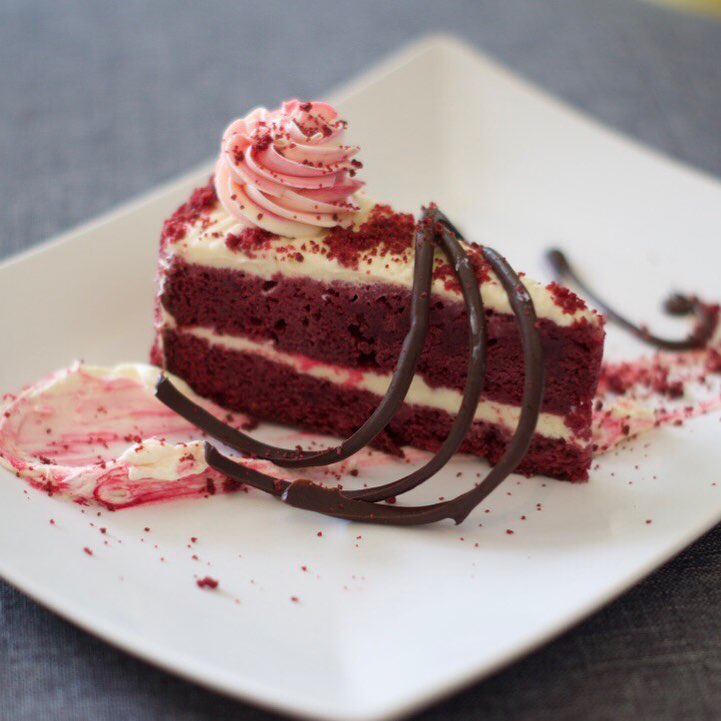 Spelt Red Velvet Cake (RM15.90) is a moist spelt sponge cake with a slightly sour and salty cream cheese. The striking red colour is not colouring and it's all thanks to the colour derived from flowers. I was intrigued by how its texture resembled a red velvet cake that you would find at a non-vegan cake shop. What might give it away though is the spelt flour base which lends a slightly denser texture. This was hands down the favourite of the evening.
Raw Snickers Bar (RM11.90) is raw, vegan and gluten-free. It's made with ingredients like peanut butter, tahini, rolled oats, cacao and coconut oil. I'm not much of a Snickers fan and found this a tad bit too sweet for my liking but the rest of the team enjoyed how it tastes as divine as the sinful Snickers bar. This is Serina's personal fave and she mentioned how it's Kind Kones' aim to provide a dose of health with each of their desserts. With the Snickers bar, it's the protein-rich tahini which comes with high properties of vitamin E.
Though their offerings are predominantly vegan, Serina also sees non-vegans coming in to try the desserts at Kind Kones. Their customers' honest thoughts? "It's actually pretty good."
And that's exactly what Kind Kones' mission is: to introduce better-for-you options and counter the stigma that vegan food is bland, with one vegan ice cream at a time.
Kind Kones
Hours: 10am-10pm, daily
Address: LG-7, 1 Mont Kiara, Kuala Lumpur
Website: Kind Kones
Tel: 03-2011 5313
Feature Image Credit: Kind Kones