Spending a day working at a café or a co-working space might not be easy on anyone's wallet. In fact, one could easily fork out RM50 and above just by spending a full day at any given café around Klang Valley.
A new co-working space meets café is able to beat that price with a flat rate of RM16.2 for an entire day spent at their space—and all food and drinks are free.
Herserlef is the name of the space in Sri Petaling and its name is actually derived from the Dutch word Gezellig (pronounced in English as Her-ser-lef). Gezellig describes the combination of the emotions of comfort and coziness of being home, socialising with friends and loved ones. That, at the core of it all, is what Herserlef aims to be.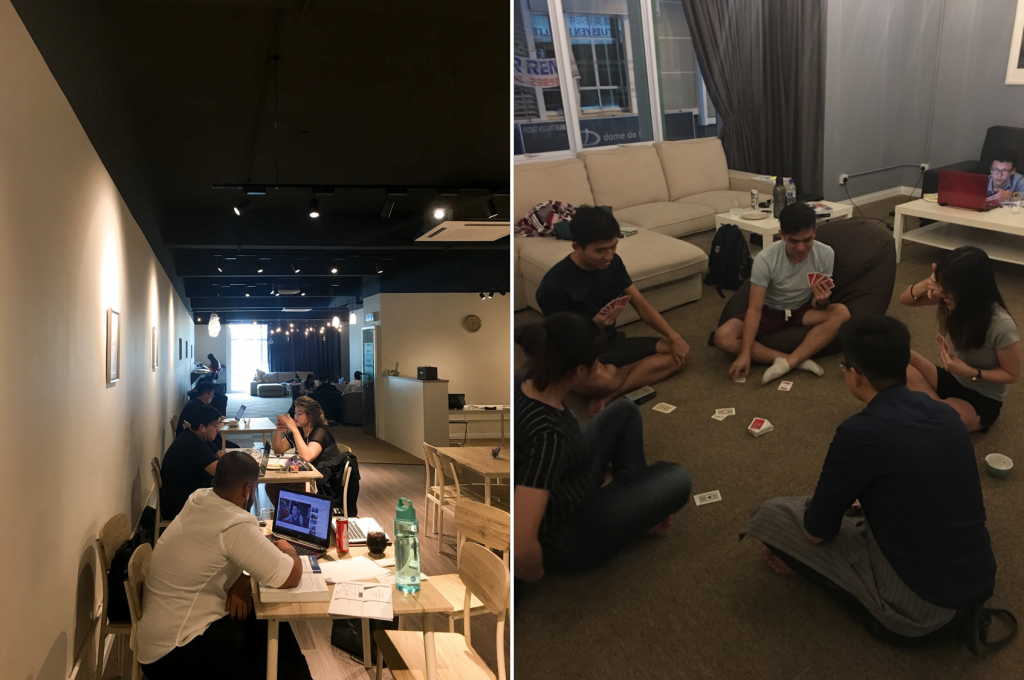 Interestingly, Herserlef operates by a Ziferblat concept, made popular in the European countries. Singapore has a Ziferblat-based space too but this is the first of its kind in KL. Ziferblat is basically a concept whereby guests pay for their time spent at a place, rather than the food consumed.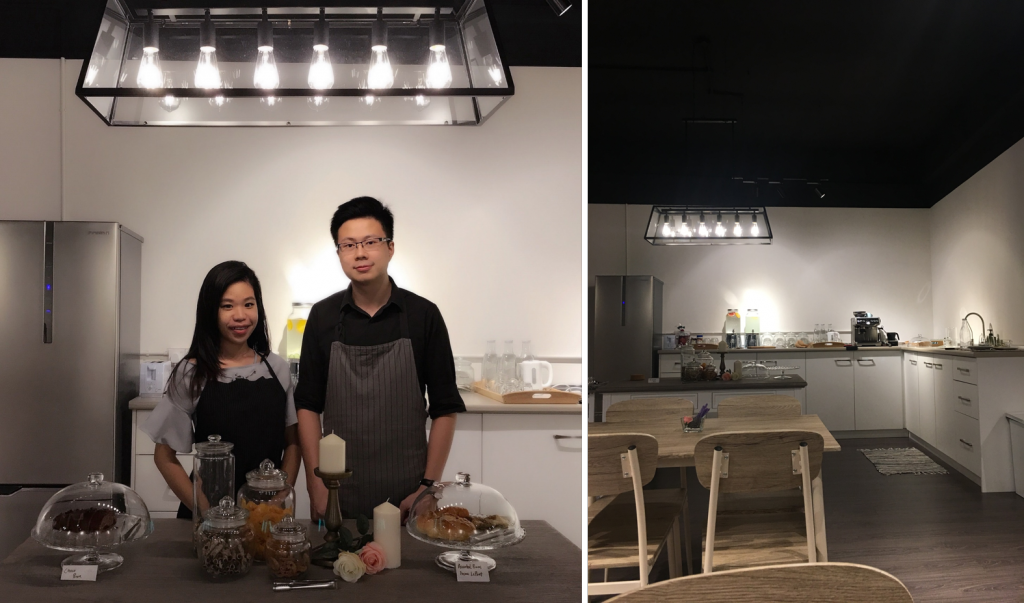 At Herserlef, guests can enjoy a high speed WiFi connection of 50 mbps whilst sampling a free flow of food from the pantry, which includes ice cream, chocolate cookies, coffee, soft drinks and tea.
Guests are charged at RM0.18 per minute, but after 90 minutes there, the base rate would be set at RM16.2, regardless of how long one stays—that's less than the cost of a Starbucks Venti (RM18+)!
As the Herserlef team puts it, "RM 16.2 is a crazy move considering how we are using top tier raw materials like Artisan Roastry beans, Farmhouse/Farm Fresh milk, soft drinks and good tea, but it's worth it. The people here are usually working or studying hard. They don't deserve cheap 3-in-1 coffee." Best part is, after 90 minutes, you can always leave for lunch or to repark your car, and you will still be charged at a base rate of RM16.2.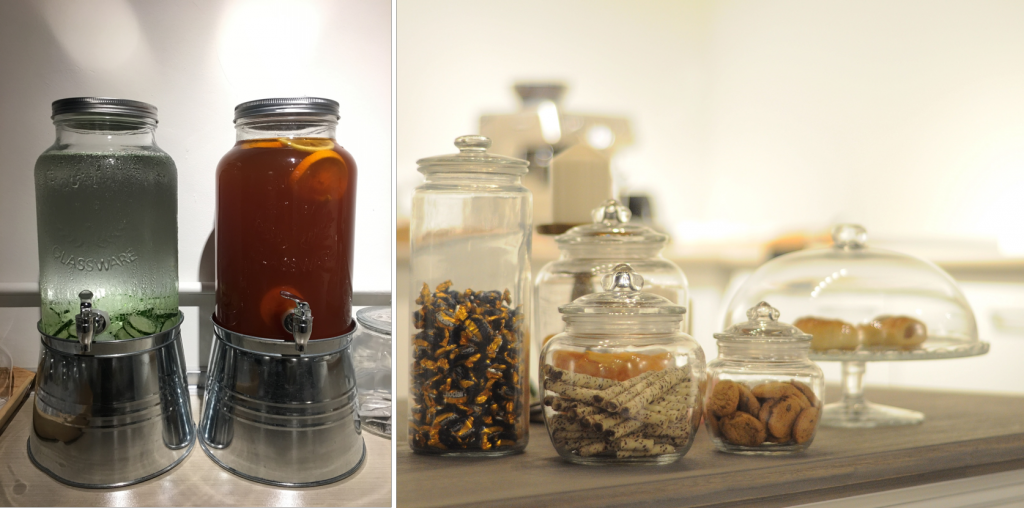 Herserlef is able to keep their prices low by minimising commitment. There are no baristas or servers and everyone makes their own coffee or prepares their own snack. Don't worry if you can't figure out the coffee machine though, the team is ever ready to help. After you're done, you can clean up your plates and cups too. In essence, treat Herserlef like how you would your own living space.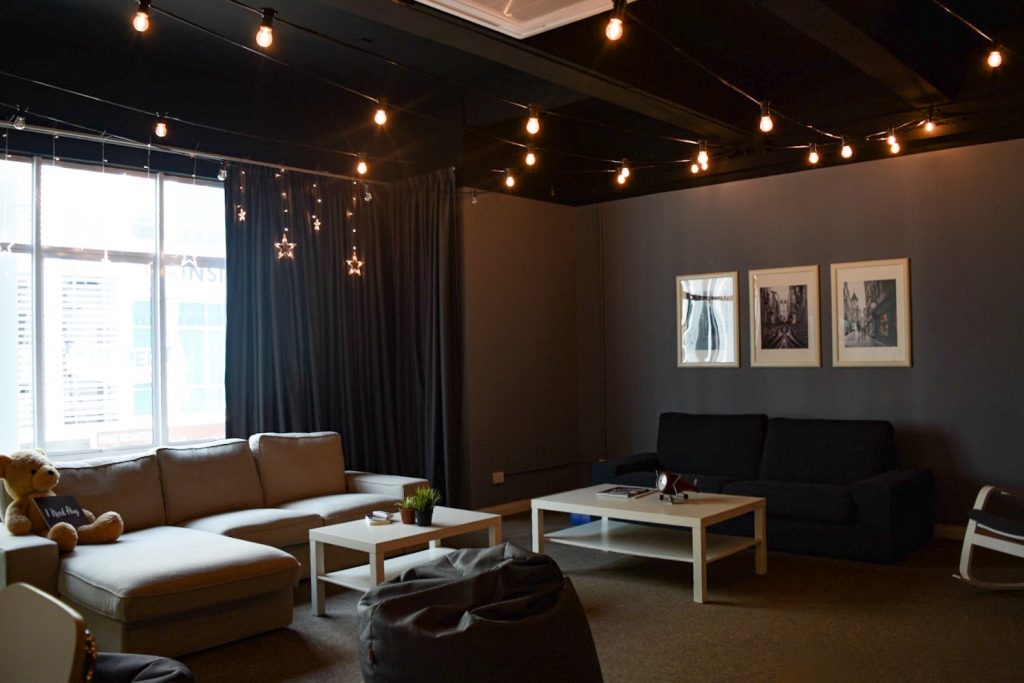 Like every good living space, it's also comfortably equipped with carpets, couches, and a rocking chair that you can lounge at whilst you work. As there are students coming in during the weekdays, board games are only reserved for weekend evenings but they include classics like Monopoly Deal, UNO and chess. For the bookworms, there's also a selection of books that you can choose from.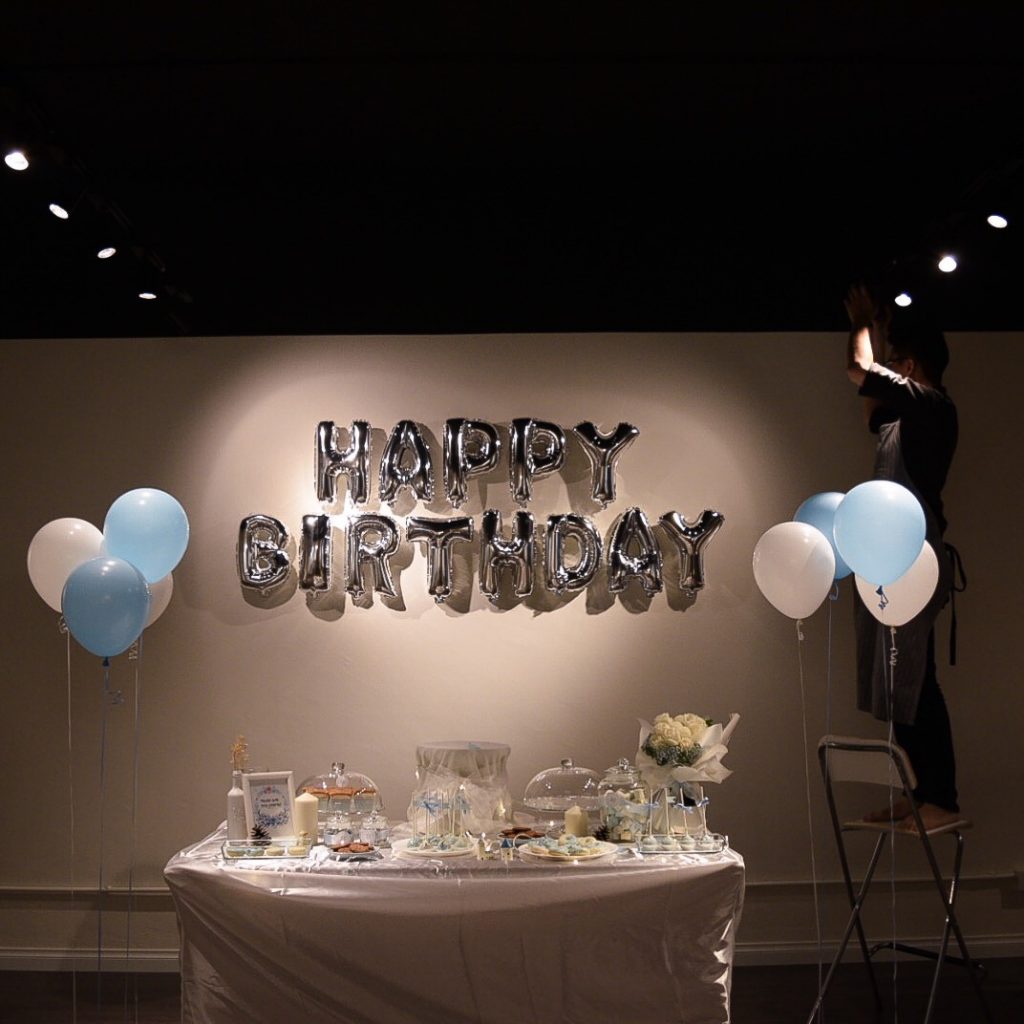 Besides being a co-working space, Herserlef is open to guests holding events such as birthday parties here too, though that is the secondary aspect of their business. For those who are interested, booking has to be made at least 2-3 weeks in advance.
A time-based space is certainly out-of-the-box and breathes fresh air into the oversaturated café and co-working space industry in Malaysia. It marries the concept of good WiFi, an inviting ambiance and free flow of food and drinks. What's there not to like?
Herserlef
Hours: Tuesday-Saturday: 11am-11pm, Sunday: 2pm-11pm. (Closed on Mondays).
Address: 9-1, Jalan Radin Bagus 9, Sri Petaling
Website: Herserlef
Tel: 014-333 7550
All Image Credit: Herserlef